Chip Kelly is back and looking to dominate
Chip Kelly doesn't do much talking, even those closest to him will tell you that. But it's one of the reasons why Kelly's decision to take over at UCLA makes perfect sense.


Djokovic, Federer unsettled on match length
Novak Djokovic, responding Wednesday to Roger Federer's pitch for more five-set matches during the season, says he wants to go the other way, even reducing Grand Slams to three sets to keep the attention of younger fans.


McNair parents: Keep Durkin away from players
The parents of Maryland offensive lineman Jordan McNair, who died from heatstroke caused during a team workout, say DJ Durkin should no longer be allowed to coach after he didn't do enough to keep their child safe.


Kobe's $6M investment has $200M return
Kobe Bryant invested $6 million in the sports drink BodyArmor in March 2014. Coca-Cola bought a piece of the company Tuesday, and Bryant's stake is now worth $200 million.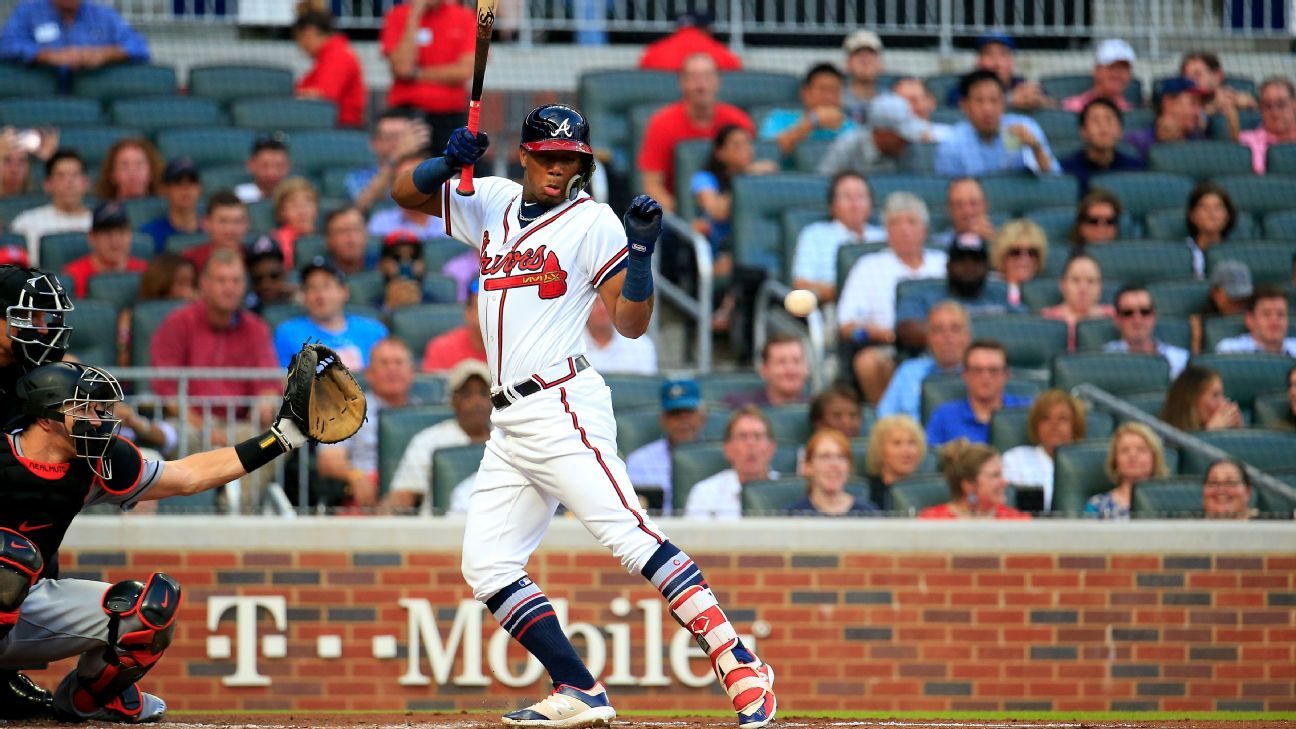 Acuna drilled by first Urena pitch, sparking melee
Braves rookie Ronald Acuna Jr., who had homered in five straight games, was hit by the first pitch thrown by Miami starter Jose Urena on Wednesday night, sparking a melee that led to benches and bullpens for Atlanta and Miami emptying twice.


Instant hit: Ramos sparks Phils in team debut
Wilson Ramos, whom the Phillies acquired at the non-waiver trade deadline, wasted no time in making an impression with his new team, doubling twice, tripling and driving in three runs to lead the Phils past the Red Sox 7-4 on Wednesday night.


Musk tunnel could help Dodgers traffic issue
Elon Musk's The Boring Company, in cooperation with the city of Los Angeles, announced Wednesday it would build a privately funded tunnel from East Hollywood to Dodger Stadium that would significantly reduce time spent in traffic.


DA drops rape case against Broncos DE Gotsis
The Fulton County District Attorney's office has dropped a rape case against Broncos defensive end Adam Gotsis, writing in a statement that "the evidence presented does not warrant any further action in this case."


Rockets' Morey: LeBron best ever by big margin
Rockets GM Daryl Morey is a whiz at statistical analysis. He says he's looked at the numbers and considers LeBron James the best player in the history of the NBA "by a bit of a big margin."


A lapsed fan's guide to SummerSlam
If you've stepped away from watching WWE on a regular basis, you might be a bit lost before SummerSlam. This guide will get you caught up.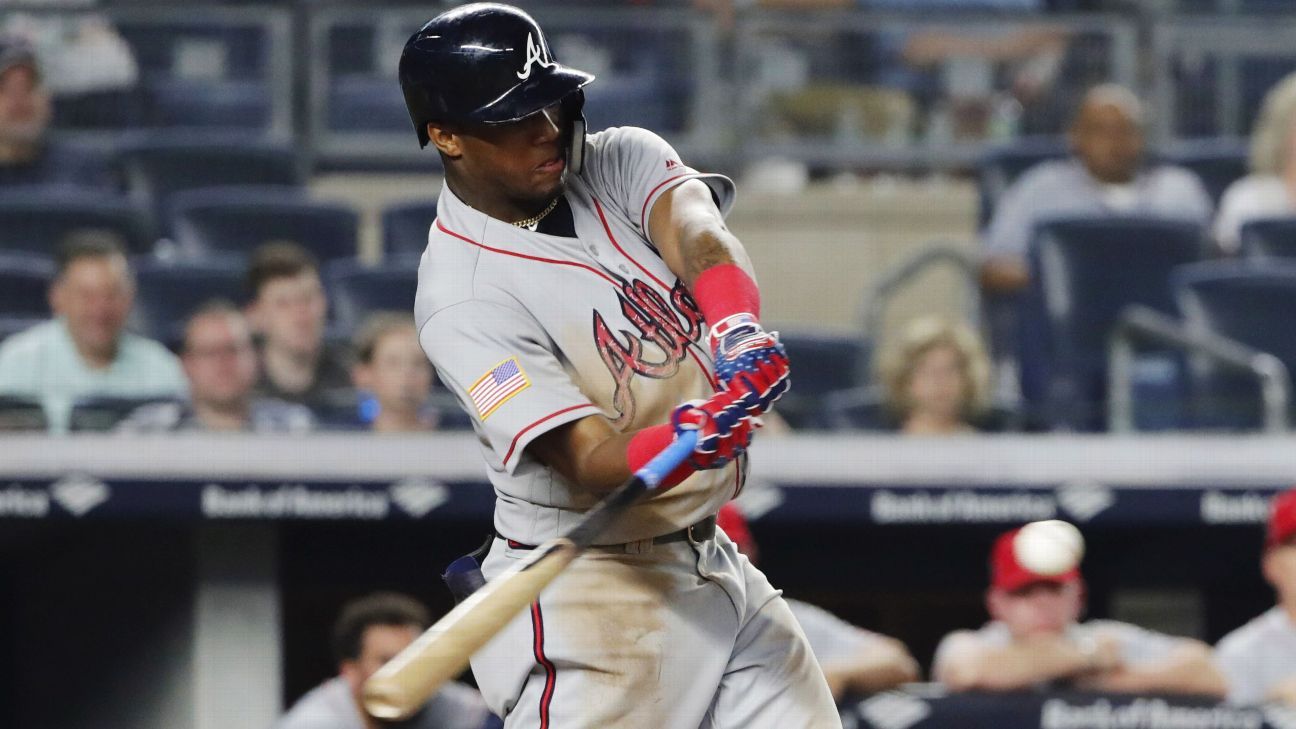 Braves' Acuna hits 2 HRs; 8 HRs in past 8 games
With two more homers Tuesday night against the Marlins, Braves rookie Ronald Acuna continued his tear at the plate, homering in five straight games and totaling eight homers in his past eight games.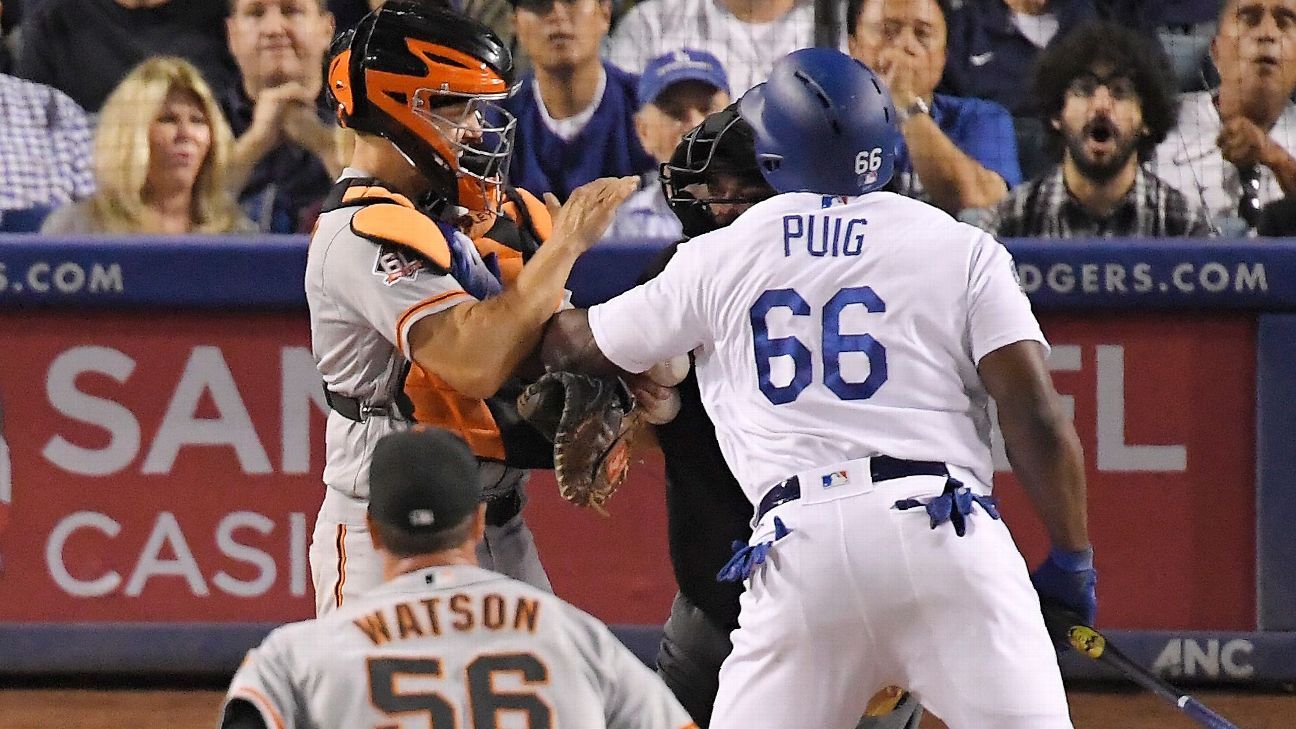 Puig, Hundley tossed for scuffle as benches clear
Dodgers outfielder Yasiel Puig and Giants catcher Nick Hundley got into a heated exchange during the seventh inning Tuesday night, ultimately leading to the benches clearing and both players being ejected.


Steelers' Roethlisberger in concussion protocol
Steelers quarterback Ben Roethlisberger is in the concussion protocol after sustaining a hit early in Tuesday's practice. Roethlisberger got up on his own accord and seemed in good spirits, according to teammates.


Josh Norman impressed by Jets' Darnold
The performance of Jets quarterback Sam Darnold in practice against the Redskins has won over cornerback Josh Norman, who said he was impressed even though he didn't want to be.


Eagles' Johnson expects fan backlash facing Pats
Lane Johnson hasn't shied away from sharing his thoughts on the New England Patriots, and the Philadelphia Eagles right tackle expects to hear it from the fans Thursday when last season's Super Bowl teams meet in a preseason game.


Strategy for PPR fantasy football leagues
Do you play in a PPR league? Thinking about making the switch? Here is a primer on how you'll want to approach things in leagues that grant an extra point for each catch.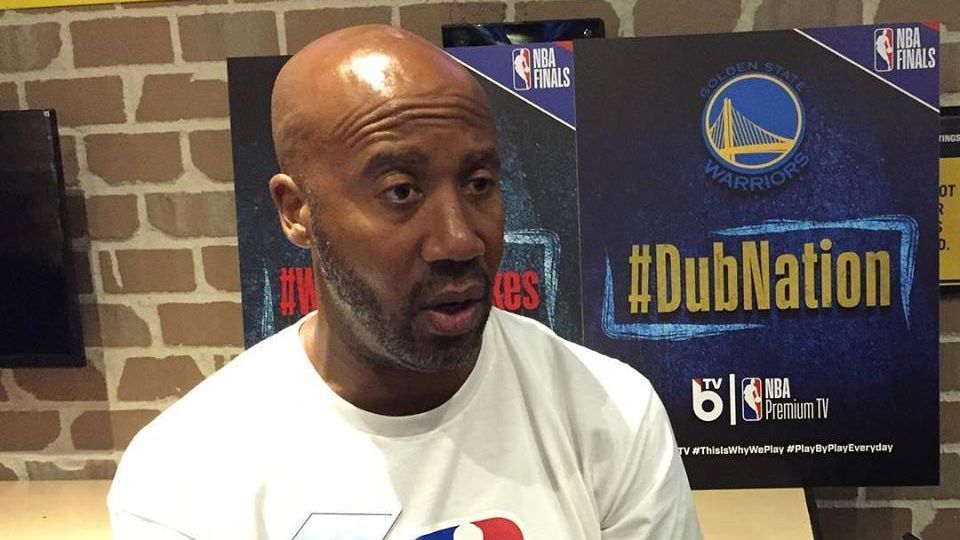 Sources: Clips drop Bowen after Kawhi remarks
After Bruce Bowen made some critical comments about free-agent target Kawhi Leonard in June, he will not be renewed as the LA Clippers television game analyst next season, sources told ESPN's Adrian Wojnarowski.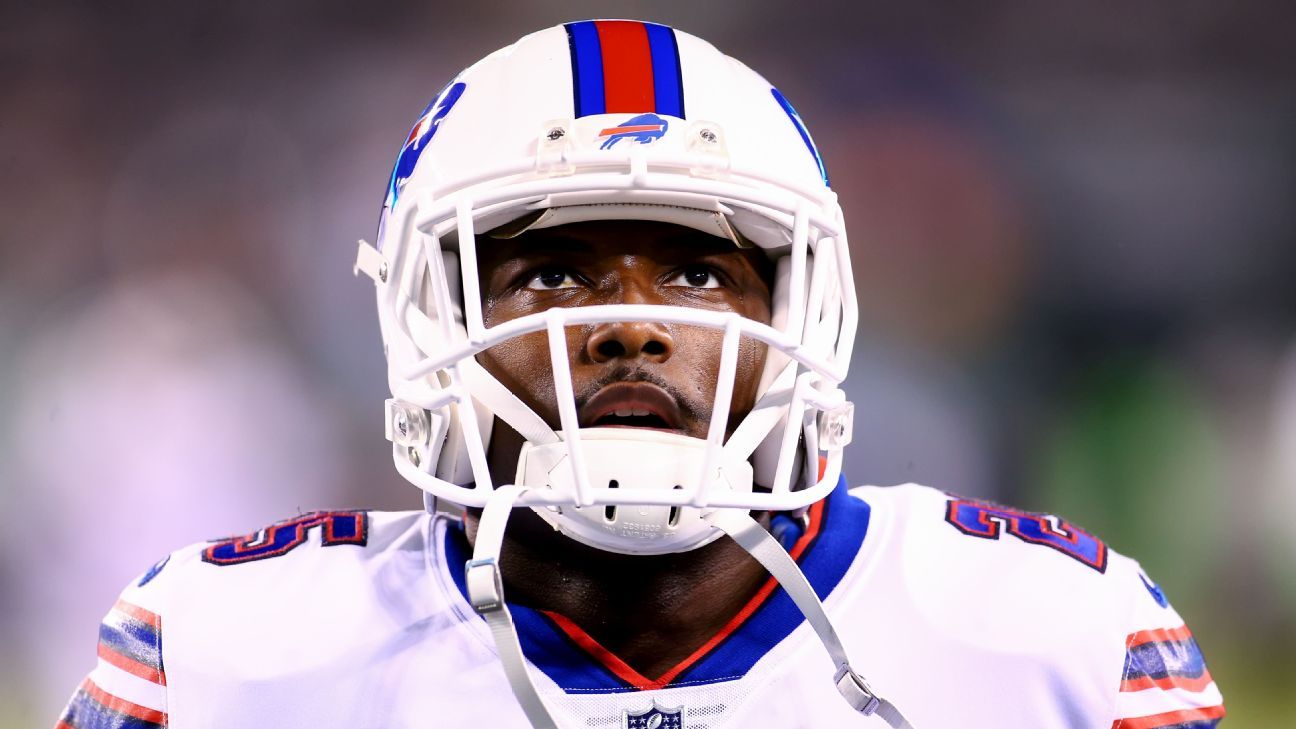 McCoy's ex sues RB over home invasion, attack
Delicia Cordon, the ex-girlfriend of LeSean McCoy, filed a personal injury lawsuit Friday against the Bills running back over the July 10 home invasion in which Cordon was beaten and robbed of jewelry.