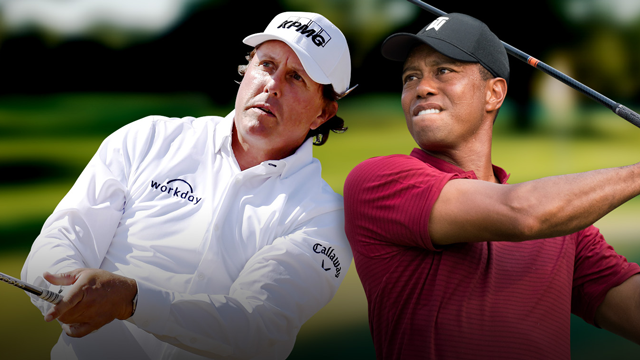 Video novid Featured Featured Language English The books are hoping for a nice payday this coming head-to-head matchup between Tiger Woods and Phil Mickelson. Woods will face Mickelson in a made-for-pay-per-view golf match with a winner-take-all $9 million purse at stake on Friday, Nov. 23, 2018 (3 pm EST). It is expected to generate some decent betting action with Woods the -205 favorite and Mickelson at +175 (pays $17.5


15 biggest disappointments of NFL Week 11
Week 11 of the NFL season saw a major development in the NFC East thanks to an unfortunate injury, while a QB in Baltimore found success in his first start. The Steelers, Texans and Saints continue to win, while the Bucs and Jags continue to lose. Whether it was some units, full teams or individual players, there were plenty of disappointments during Week 11. Let's take a look at the 15 biggest disappointments of the week. Kirk Cousins, QB, Vikings The Vikings brought in Kirk Cousins and


Enzo Amore kicked out of arena after causing scene at Survivor Series
Enzo Amore's antics at WWE Survivor Series on Sunday night had everyone wondering whether he was part of the show or crashed the party. Amore, who was fired by WWE earlier this year over a rape accusation for which he was not charged, showed up at Staples Center for the big WWE event. He was hiding in the front row and then decided to make a scene, attracting plenty of attention. Enzo Amore crashing #SurvivorSeries pic.twitter.com/nWrbe8lL7e — Domenico Lammardo (@DLammardo) Novembe


Chargers WR Keenan Allen not giving Broncos respect: 'They suck'
Los Angeles Chargers wide receiver Keenan Allen was not giving the Denver Broncos any respect despite losing to them on Sunday. Allen said his Chargers "dominated the game" and said they gave away the game to the Broncos with turnovers. He capped it off by saying the Broncos "suck," according to ESPN reporter Eric Williams. Asked if the Broncos played well, Keenan Allen had this to say: "No, I don't think they played well at all. We dominated the game. Turnovers, we


Celine Dion is Launching a Gender Neutral Kid's Line
By: Morgan Smith (@muvamorgs) for Fashion Bomb Daily Singer, Celine Dion recently hopped on the gender neutral trend in fashion by collaborating with the Israeli childrenswear brand, nununu, to create the newest brand line called Celinununu. The idea of gender-neutrality and gender-binary is deeply rooted in the social issues of the country in terms of transgender rights, the gender pay gap, and other things. Gender neutrality is all about equality of the races and seeing everyone as one in t


AL East Notes: Sale, Swihart, Yankees, Chang, Blue Jays
Some items from around the AL East… Chris Sale is only under contract through the 2019 season, and his potential future in Boston "could be the key to the entire offseason" for the Red Sox, Jason Mastrodonato of the Boston Herald writes.  The Sox are sure to discuss an extension with Sale this winter, though…


Watch: Josh Richardson ejected after throwing shoe into stands
Josh Richardson was ejected from Sunday's Miami Heat-Los Angeles Lakers game following a moment of frustration. During the fourth quarter, Richardson hit the floor after a dunk attempt. After a foul at the other end, Richardson was motioned to the bench by Heat head coach Erik Spoelstra. While attempting to put his shoe back on, Richardson changed his mind and threw it into the crowd. #Heat guard Josh Richardson was ejected after he threw his shoe into the crowd. He was upset about a non


Top Government Official Pleads Guilty to Gambling Away Tax Payer Funds
Video novid Featured Not Featured Language English ROCKVILLE, Md. (AP) — A former top economic development official in Maryland has pleaded guilty to stealing millions of dollars from the public. News outlets report that Peter Bang pleaded guilty to federal and state charges Friday. Bang was a top official in Montgomery County's economic development department. He admitted to embezzling $6.7 million in funds meant


Report: Brother of Cowboys WR Michael Gallup dies
The mood in the Dallas Cowboys' locker room following the team's win over Atlanta on Sunday was not what you would have expected. Some sad news swept the locker room as a family member informed Cowboys wide receiver Michael Gallup that his brother had died. 247 Sports' Mike Fisher, who reported the news, says the brother committed suicide. Other reporters described the atmosphere as somber. Cowboys locker room somber because of tragedy involving someone connected to one of th


'Windows Isn't a Service, It's an Operating System'
Iwastheone shares an article by former PC World columnist Chris Hoffman. "No PC users asked Microsoft for Windows as a service," Hoffman complains. "It was all Microsoft's idea." "Software as a service" is trendy. But these types of services are generally hosted on a remote platform, like Amazon Web Services or even Microsoft Azure. Web applications like Gmail and Facebook are services. That all makes sense -- the company maintains the software, and you access it remotely. An operating sys


Kirk Herbstreit's sons to walk on at Clemson
The twin sons of ESPN analyst Kirk Herbstreit will be walk-ons next fall at an ACC powerhouse. Herbstreit currently has three sons playing football at Montgomery Bell Academy in Nashville, Tennessee. Two of them, Jake and Tye, will be headed to Clemson next year as preferred walk-ons. Having his sons playing at different schools will make it tough for Herbstreit to see all the games. "I'll have Zak playing at MBA as a junior, and Jake and Tye going over to Clemson. We'll have to c...


International Transactions: 11/18/18
Here's the roundup of some familiar North American names heading to play ball overseas… The KT Wiz of the Korean Baseball Organization has announced the signing of right-hander Raul Alcantara, according to San Kang of Sports Dong-A (hat tip to MyKBO.net's Dan Kurtz).  The contract will pay Alcantara $650K for the coming KBO season.  The…


How I Got Locked Out of the Chip Implanted In My Hand
Motherboard staff writer Daniel Oberhaus writes: If I had a single piece of advice for anyone thinking about getting an NFC chip implant it would be to do it sober.... [A]t the urging of everyone at the implant station, the first thing I did with my implant was secure it with a four-digit pin. I hadn't decided what sort of data I wanted to put on the chip, but I sure as hell didn't want someone else to write to my chip first and potentially lock me out. I chose the same pin that I used for my p


GameStop has *Detroit Become Human* (PS4) on sale for *$19.99*. *Shipping is free*, otherwise you may select free store pickup where available. Thanks StevenR83


Josh Rosen has funny quote about his long touchdown pass
Josh Rosen had a funny line about his long touchdown pass to Christian Kirk during Sunday's loss to the Oakland Raiders. Rosen's Arizona Cardinals had a 3rd-and-5 from their 41 with a tie game in the first quarter. Rosen decided to throw a quick screen to Christian Kirk, who broke free for a 59-yard touchdown. Christian Kirk makes a player miss AND IS GONE! (via @NFL)pic.twitter.com/vprA1k3o3e — Pro Football Focus (@PFF) November 18, 2018 After the game, Rosen attributed hi


Gary Patterson responds to negative recruiting from opponents
Gary Patterson sent a tweet on Sunday to hit back at negative recruiting from opponents. The TCU Horned Frogs head coach thanked the program's fans who supported the team for their 16-9 road win at Baylor a day earlier. More importantly, he ensured recruits that he is not retiring after the season. Thanks to all the Frog family out there who watched or joined us in Waco thank you! The guys played hard! To all the recruiters out there who are saying I am retiring after Oklahoma State so


Three days in the life of Earth as seen by GOES-17, soon slated to be our latest operational weather satellite
The newest U.S. weather satellite has moved into its operational position over the Pacific Ocean and is sending back stunning imagery despite a problem with its primary instrument. You can get a taste of that imagery in the animation above, showing the full disk of our planet over three days between Nov. 19 and 22, 2018. Click the image, and then make sure to zoom in and explore. Here's another example of beautiful imagery from the satellite, designated GOES-17: https://twitter.com...


More Companies Plan To Implant Microchips Into Their Employees' Hands
"British companies are planning to microchip some of their staff in order to boost security and stop them accessing sensitive areas," reports the Telegraph. "Biohax, a Swedish company that provides human chip implants, told the Telegraph it was in talks with a number of UK legal and financial firms to implant staff with the devices." An anonymous reader quote Zero Hedge: It is really happening. At one time, the idea that large numbers of people would willingly allow themselves to have microch


Here's the last week's worth of original content from the MLB Trade Rumors writing team… A 10-9 win-loss record didn't prevent Jacob deGrom from winning the NL Cy Young Award, though that record could impact what the Mets ace will earn in arbitration this winter.  Matt Swartz, creator of MLBTR's arbitration model, profiles deGrom's unique…


Trump attacks leading House Democrat in profane tweet
President Donald Trump disparaged Rep. Adam Schiff in a profane tweet Sunday, misspelling his name "Schitt" and accusing the likely incoming House Intelligence chairman of baselessly criticizing the appointment of acting Attorney General Matt Whitaker.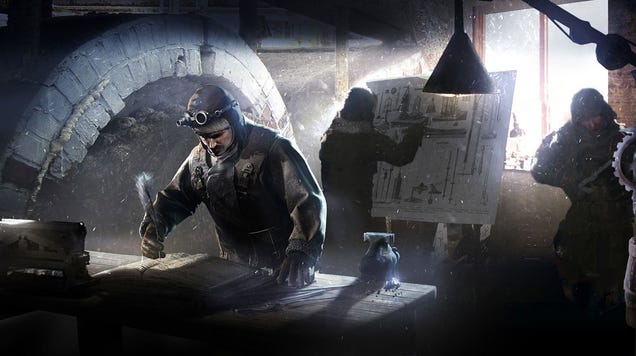 Frostpunk Is About To Become A Proper City-Builder
One of the few criticisms levelled at Frostpunk was that the city-building game only shipped with curated scenarios, not a more traditional (for the genre) sandbox mode. That's about to change, with an "Endless Mode" due for release very soon.Read more...


There's a reason so many people love Italian restaurants, and it's not just the pasta. It's that delicious, flavored oil you dip hunks of crusty bread into. And the next time you have a craving, you can easily make your own garlic oil at home. Cook garlic and oil on the stove for extra intense flavors, or simply toss them in a jar and let them infuse for a few days. Buon appetito!


Mark Sanchez, EJ Manuel among QBs to work out for Redskins
The Washington Redskins are in need of another quarterback following Alex Smith's injury on Sunday and will take a look at several free agents. According to ESPN's Adam Schefter, Washington is bringing in Mark Sanchez, EJ Manuel, and TJ Yates to work out on Monday. Redskins are bringing in a group of QBs to work out on Monday, including EJ Manuel, TJ Yates and Mark Sanchez, per sources. Washington needs a new backup for starting QB Colt McCoy. — Adam Schefter (@AdamSchefter)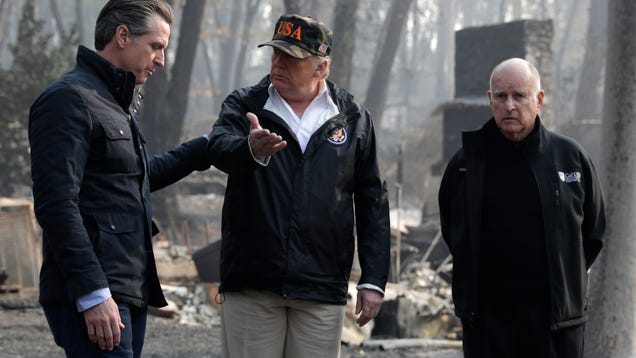 Finland's President Denies Having Conversation About 'Raking' With Trump
While visiting California this weekend, President Donald Trump said Finnish President Sauli Niinisto told him that "raking" was part of the country's forest management before insinuating that it's something the United States should be doing to mitigate wildfires. The remark was bizarre, to be sure. But now, Niinisto…Read more...


Report: Raiders fear Brandon LaFell has torn Achilles
The Oakland Raiders fear that wide receiver Brandon LaFell tore his Achilles' tendon during Sunday's game against the Arizona Cardinals. LaFell went up for a great catch to convert a third down in the third quarter but was injured when he landed. The Las Vegas Review-Journal's Michael Gehlken says the fear is LaFell ruptured his Achilles. Raiders WR Brandon LaFell is feared to have suffered a ruptured Achilles. He's been ruled out for game. — Michael Gehlken (@Gehlk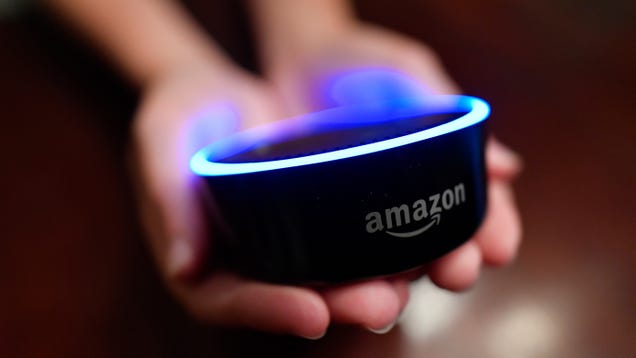 Sorry Cortana, Microsoft Is Now Selling Alexa Devices
Microsoft's Cortana assistant is reportedly becoming more of an assistance aide than a standalone service, being moved from Microsoft's AI + Research department to its Experiences & Devices Team and working with Amazon to pair it with the latter company's Alexa technology. Now, per Engadget, Microsoft seems to be…Read more...


New space industry emerges: on-orbit servicing
Washington (AFP) Nov 17, 2018 Imagine an airport where thousands of planes, empty of fuel, are left abandoned on the tarmac. That is what has been happening for decades with satellites that circle the Earth. When satellites run out of fuel, they can no longer maintain their precise orbit, rendering them useless even if their hardware is still intact. "It's literally throwing away hundreds of millions of dollars," Al


Is Quantum Computing Impossible?
"Quantum computing is complex and it's not all it's cracked up to be," writes Slashdot reader nickwinlund77, pointing to this new article from IEEE Spectrum arguing it's "not in our foreseeable future": Having spent decades conducting research in quantum and condensed-matter physics, I've developed my very pessimistic view. It's based on an understanding of the gargantuan technical challenges that would have to be overcome to ever make quantum computing work.... Experts estimate that the numb


Baseball Blogs Weigh In: FAs, Yanks' SP Pursuit, Giants, D-backs, Mets
This week in baseball blogs… The Fro Zone ranks the top 50 free agents and predicts landing spots for each of those players. The 3rd Man In proposes a Yankees-Indians trade centering on Corey Kluber; The Runner Sports regards James Paxton as a more realistic target than Kluber for New York; and Pinstriped Prospects ponders…


VOI Technology, the e-scooter startup from Sweden, raises $50M led by Balderton Capital
VOI Technology, an e-scooter startup headquartered in Sweden but with pan-European ambitions, has raised $50 million in Series A funding, confirming our earlier scoop. As I previously reported, London-based venture capital firm Balderton Capital has led the round, alongside LocalGlobe, Raine Ventures, and previous VOI backer Vostok New Ventures. A number of angel investors also […]


GE Z-wave Plus Toggle Switch $25.71
Amazon has *GE Z-Wave In-Wall Smart Toggle Switch* (14292) for *$25.71*. *Shipping is free*. Thanks JonM3147 *Deal Editor's Notes & Price Research:* [LIST][*]Don't have Amazon Prime? Students can...


Sears - Magnetic Bit Holder - $1.31
Sears has *Craftsman 3" Speed-Lok Magnetic Bit Holder* (26202) on sale for *$1.31*. Select free store pickup where stock permits. Thanks rezexelon


* Walter Dellinger and Marty Lederman offer their analysis of the Office of Legal Counsel memo, written by Assistant Attorney General Steve Engel, on the appointment of Matthew Whitaker as Acting Attorney General. [Just Security] * WWRMD: What Would Robert Mueller Do, in the event that he's fired by Matt Whitaker? His options would be limited, according to Joel Cohen and Jennifer Rodgers. [The Hill] * As for who will become the next Senate-confirmed Attorney General, here are some possibil


Eagles' Jenkins flips off his former coach Payton
With the Saints leading the Eagles by 31 early in the fourth quarter, cameras caught a frustrated Malcolm Jenkins giving his former coach Sean Payton the finger after New Orleans went for it on fourth-and-6.


Harris compares ICE, KKK; faces backlash
CNN's Chris Cuomo leads a discussion on Sen. Kamala Harris' line of questioning to Ronald D. Vitiello, the acting director at US Immigration and Customs Enforcement.


Joe Flacco unlikely to return for Week 12
It looks unlikely that Baltimore Ravens quarterback Joe Flacco will be able to return next week. Flacco, who is dealing with a hip injury, didn't play Sunday against the Cincinnati Bengals. According to coach John Harbaugh, his prognosis for next Sunday against the Oakland Raiders doesn't look much better. John Harbaugh on Joe Flacco (hip) playing next week: "It will be tough." — Jamison Hensley (@jamisonhensley) November 18, 2018 This would be Flacco's second cons...


Ron Rivera costs Panthers a win by going for late 2-point conversion
The Carolina Panthers entered Sunday's game against the Detroit Lions looking to bounce back from an ugly Week 10 loss, but a lack of trust from head coach Ron Rivera in his kicker resulted in the team coming up short again. After the Panthers scored a touchdown to cut Detroit's lead to 20-19 with just over a minute remaining in the game, Rivera opted to go for a two-point conversation rather than kicking the extra point and tying the game. The decision backfired, as Cam Newton was


Garbage defensive holding penalty on Josh Norman helps Texans win
A garbage defensive holding penalty called on Josh Norman helped the Houston Texans get a win over the Washington Redskins on Sunday. Houston was leading 23-21 with two minutes left and had a 3rd-and-5 at the Washington 37. Deshaun Watson was tackled after scrambling for two yards, which would have put the ball on the 35. Houston could have attempted a 52-yard field goal at that point. Instead, Norman was called for defensive holding that I still haven't been able to see: Here is the hol