the 10yo registered pintabian gelding is still avaliable contact me for more information on (310)-596-3823 or text clayton


hello are you still in need of the arabian if yes please contact us (310)-596-3823jimmy


I am Having new litters of ground squirrels and Indian palm Squirrels available, looking for any serious Persons interested, Leave a message on (909) 589-1328Sanchez


hello good day i don't know if your still interested in the small apple head female chihuahua. if yes am happy to inform you that its available contact us (310)-596-3823.mack


hello good i happy to inform you tht we have mall apple head female chihuahua thats if your still interested you can contact us for more information at (310)-596-3823gloria


hello good day if your still interested in Bay Gelding kindly get back to us via email....jessybone756@gmail.com text.....(310)-596-3823humphry


hello good i happy to inform you tht we have mall apple head female chihuahua thats if your still interested you can contact us for more information at (310)-596-3823gloria


Hi I'm interested Hidi


Eastern Gray Squirrel ~ Cat Squirrel
I live in Parsons,would you please consider me,i have experience,a huge cage,freedom to spend all my time with it,and I know completely the amount of work and diet involved. My number is 731-549-0644 thank you.Lada Aycock


Where in California are you located and how much do you want for her?Paula Muir


I need to find a new loving home for these beautiful puppies. bulldog the looks more like her mother. She is mostly potty pad trained.Contacts if interested(229) 329-7088.Gustava


Eastern Gray Squirrel ~ Cat Squirrel
I'm very interested in adopting one of these babies if available. Ours passed last year and it is time for another baby. Please let me know if you still have them. Dennis


Hello! I have two bengals cats and I got them last year before I met my new girlfriend who is allergic to cats. However I believe one of my cat is hypo-allergic but the other one is not. So I have no choice but to give that cat away. She is only two years ago. She is very sweet. Anyone is interested please contact me at Daxie812@gmail.com. I hope I will hear from you shortly. ThanksDaniel Frame


Billy Appaloosa gelding for sale £1000 He is a lovely natured 13.1 pony he is 9years old,I have had billy for a year and to be honest it's a sad sale due to not enough time and my experience not being my strong point.Selling due to lack of time to reach her full potential. I would like billy to go to a loving caring experienced home where he is going to get the work and schooling he needs, he hasn't been in work much in this last year either. He has a fantastic temperament...


Striped Scorpion , Plains Scorpion, Wood Scorpion
We are producer of scorpion venom If you need to buy scorpion venom in different species, we will supply you please call   With the contact number and WhatsApp number :+98-9137217352Hamid Daghigh


I am interested in a female plum headed parakeet because I have already have a male. Please let me know if its still available. Abhishek Tripathy


Vivarium includes: Heat spot, second spot (not in use), Habistat, Timer, UV recently replaced. Dripper System. All decor and furnishings included. Supplements and sprayer included. Locust keeping exo terra glass or plastic viv also included.If interested (229) 329-7088 Males viv measurements: Hight 4ft Width 3ft Depth 2ftGustava


Eastern Gray Squirrel ~ Cat Squirrel
Hello. Are the babies still available? I've raised bottle fed Eastern Grays and had one live with me for four years. I have a veterinarian who treats them and regular check ups. Interested in adopting the female but will keep them together if preferred. Anonymous


I'm having a rare Chameleon to sale due to work commitments, he's an Elliot's Chameleon which don't grow as big as most other Chameleons.(229) 329-7088Gustava


Hi,my Mum chow chow put to birth 18 weeks ago and the puppies are ready for sale due to lack of time to reach her full potential.If interested contact(229) 329-7088.Any questions please ask. More photos can be sent on request. Home more important than price.Thanks.Morgan


English Cream Golden Retriever Puppies
Puppies will be 8weeks, shots and wormed. Mom is 63lbs, Dad is 85lbs. OFA cleared AKC. Golden Promise bloodlines. Parents have great personalities for kids! Clean and taken care of puppies


Quality German Shepherd Puppies
Male puppies available, working lines, solid black. Large bone, excellent temperament. Very friendly, confident, social puppies - started leash walking, crate training, in the house, socializing. Dam imported from Germany pregnant with the litter. Top working lines - suitable for dogsport, working SAR or competitive IPO, obedience, agility - or active family companion. Both parents IPO titled, breed surveyed, hip/elbow a-stamped.


Mini Schnauzer - Rose - Female
Nickname : Rose D.O.B. : 2/7/ 2018 Breed : Mini Schnauzer Sex : Female Approx. Size at Maturity: 9 - 12 lbs Vaccine/Deworming: Up to Date 6271 Rosemead Blvd Temple city CA 91780 626-782-7810 / 310-350-3422 Call Text https://www.poochandgroom.com


Nickname : Cindy D.O.B. : 1/12/ 2018 Breed : Maltipoo Sex : Female Approx. Size at Maturity: 5 - 7 lbs Vaccine/Deworming: Up to Date 6271 Rosemead Blvd Temple city CA 91780 626-782-7810 / 310-350-3422 Call Text https://www.poochandgroom.com


Nickname : BEN D.O.B. : 2/11/ 2018 Breed : Maltipoo Sex : Male Approx. Size at Maturity: 8 - 9 lbs Vaccine/Deworming: Up to Date 6271 Rosemead Blvd Temple city CA 91780 626-782-7810 / 310-350-3422 Call Text https://www.poochandgroom.com


Nickname : Kevin D.O.B. : 1/12/ 2018 Breed : Maltipoo Sex : Male Approx. Size at Maturity: 7 - 9 lbs Vaccine/Deworming: Up to Date 6271 Rosemead Blvd Temple city CA 91780 626-782-7810 / 310-350-3422 Call Text https://www.poochandgroom.com


Nickname : Jane D.O.B. : 1/2/ 2018 Breed : Maltipoo Sex : Female Approx. Size at Maturity: 8 - 9 lbs Vaccine/Deworming: Up to Date 6271 Rosemead Blvd Temple city CA 91780 626-782-7810 / 310-350-3422 Call Text https://www.poochandgroom.com


Lovely Arab mare with unlimited Potential - Western or English
MV MUSICAL TRINKIT Beautiful 2010 Pure Polish mare with a great personality, who loves to show off when asked, but generally is pretty chill and laid back. Trinkit has very correct conformation and lovely movement. She has tons of potential as a Sport Horse, working western horse or Endurance. First time showing she place 3rd out of 7 mares in SHIH. Trinkit is easy to catch, loads well, is good with her feet and is currently being started. under saddle. With less then 30 days her she is go


This is an outstanding Buckskin Tobiano APHA Filly. Well bred, well built with a baby doll head, and super curious. Will be easy going and trainable down the road. Bred to work, but will be super versatile. will finish at 15h, Asking 3000 gst neg.


11 yr old draft cross gelding project horse. He's 15'2 with the draft build. We started his training with a trainer, but lacked the knowledge to finish it. He will make someone a great horse that has more knowledge than we do. He hasn't had much attention for 6 months or so. He is a fast learner and takes correction. He will test you at first. He won't bolt. Getting him moving was his biggest issue.


6 year old AQHA mare for sale. Western pleasure/all-around/pattern prospect. Great-minded, fancy mover, baby doll head. Learns quickly, wonderful personality. Incentive fund registered. By Congress champ Diesel Only, out of Zippo Pine Chex mare (multiple all-around championships, AQHA point earner in 7 classes). This girl has a good start under saddle with solid basics but needs some more finishing before she's ready for shows. Owner sale due to limited time for her. Motivated seller, make


Nickname : JOY D.O.B. : 2/11/ 2018 Breed : Maltipoo Sex : Male Approx. Size at Maturity: 8 - 9 lbs Vaccine/Deworming: Up to Date 6271 Rosemead Blvd Temple city CA 91780 626-782-7810 / 310-350-3422 Call Text https://www.poochandgroom.com


Nickname : Monica D.O.B. : 2/2/ 2018 Breed : Maltipoo Sex : Female Approx. Size at Maturity: 8 - 9 lbs Vaccine/Deworming: Up to Date 6271 Rosemead Blvd Temple city CA 91780 https://www.poochandgroom.com


Meet Ice! Ice is a 8 year old grade quarter horse gelding. He stands about 14.3 hands and is built like a brick house. Ice is bombproof on trails, and has been ridden all over Norco. He goes through water without hesitation, and is not spooky whatsoever. Ice is also great in the arena and has many buttons. He spins, has a huge stop, turns on a dime, rollbacks, and changes leads. Ice can ride without a bridle! He is very broke, and does not require any tuning. Ice has also been exposed to g


Beautiful brindle born 3/24/2018 Female puppy AKC registered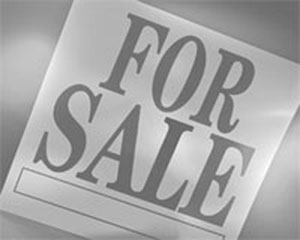 Nickname : Mark D.O.B. : 2/1/ 2018 Breed :Malshi Sex : Male Approx. Size at Maturity: 8 - 10 lbs Vaccine/Deworming: Up to Date 6271 Rosemead Blvd Temple city CA 91780 626-782-7810 / 310-350-3422 Call Text https://www.poochandgroom.com


I have Power Key available! He is an 8 year old OTTB. I have all his papers. Key was professionally trained for eventing. I got him in September but he is too much for me. He needs an experienced confident rider. I got his hocks injected, and his teeth done. He wears front shoes. He is very good on the ground. Cross ties. Trailers. Bathes. Stands for the farrier. He needs a good home! Contact me for more photos and videos!! He is located is South NJ.


MRMS CHIPS SOPHISTICATED LADY SOPHIE
MRMS CHIPS SOPHISTICATED LADY SOPHIE Black Mare Born February 11, 2004 Height: 30.50 AMHA: A 160579 Parentage Qualified AMHR: 318978A Dam: Montys Standing Ovation Maternal Grandsire: Tahoss Lucky Dynamite Maternal GrandDam: Carousel Encore Sire: Samis Mr Banana Chip Parental GrandSire: Shadow Oaks Top Banana Parental GrandDam: NFC Rowdys Calendar Girl Mare is a seasoned broodmare, full of personality and spunk. She has lots of movement and a gorgeous little head. She is expos


Dad cream Shih Tzu mom is a Yorkie Male puppy born 2/11/2018


Bay colt foaled out April 15th this little guy is going to have the legs and agility to be a wonderful barrel prospect or hit the track, sire is 16hh dappled gray Beduinos Fols a Bully, dam is black 15hh If I'm Elected Pirate, very sweet colt we are willing to do payments on him till weaned he will have all his paperwork done and a signed transfer in hand ! If interested feel free to contact us at 865-227-6542. We can send more pictures and info


Daisy is a 7 year old Quarter horse mare. She gets along well with other horses and is very respectful with people. She requires barely any upkeep, has very good conformation and will make someone a really nice trail horse. No bite, or rear but if you dont ride her consistently she will slightly buck when transitioning from a trot to a canter. She gets nervous in the arena which is why I recommend her as a trail horse. She does better riding in a group than riding alone but will go out on


Breed: MalShi (Maltese Shihtzu Mix) Nickname: Bailey D.O.B: February 14, 2018 Sex: Male Approx Size at Maturity: 5 - 8 lbs Vaccine/Deworm: Up to Date Coat/Hair: Wavy, Non-Shedding Personality: Sweet, Intelligent, Alert, Active


Handsome Polish Bred Arab Gelding
If your looking for a horse that will steal the show look no further! Dominionn has big flashy movement and is sure to turn heads in the arena. He has mostly been ridden in the arena and has been shown in hand, has taken home multiple awards including champion sport horse in hand the southwest open invitational in El Paso, Texas and reserve Champion at the Region 8 show in 2016. Please call Eva at 832-226-6590 for more information.


Safe ,Reg. Thor.English Pleasure Bay 7yr. Mare 161, Broodmare, Kind
Outstanding correct conformation sweet disposition SAFE pleasure riding mare has equitation foundation from a professional . Upbringing has a lifelong influence on a horse's mind and health. Avonly has been born and raised at Peaceful Valley- good manners , well handled cared for all her life. Will be 7 years old on May 21, 2018 . Well suited for a broodmare she's a Registered Thoroughbred with classic bloodlines ideal for breeding to a WarmBlood stallion - she has size, correct Dressag


WOW Smoky Black colt with four black feather. Located in Northern CA
Stunning 2 year old smoky black Gypsy Colt! Name: Guinness Location: Hidden Lake CA. Price: 8500 DOB: April 29, 2016 PSSM1 NEGATIVE GHRA pending ( papers sent in) Sire: MV Artimis who is by Silver Fox Dam: Porsche IF who is by FHF First Class Maverick Bloodlines include The Hustler, The Paddy Horse, Sids Good Stallion, St. Clarins, The Business, The Boss, Road Sweeper and more. Height: 14 hh should make 14.2 to 15 (Sire is 15.1 and dam is 14.2 hh.) Gunniess is sweet and friendly.


Flashy Dutch Warmblood Gelding for sale 5 year old
ARTIE 2013 dark bay gelding (Dutch Warmblood). 17.2. Quality young horse offered for sale. owner: Jim Baker, Port Williams, NS. Trainer:Paul Hubley. This is a big strong athletic horse with an outstanding temperament. Paul has done an outstanding job bringing this young horse along. Would be a talented hunter, dressage horse or eventer! This horse was bred on and has lived at our farm since birth. He has no bad habits and is very well behaved! Very lovable!


Have about 25-30 Guppy's in my 250 gallon aquarium and they breed a lot, i don't separate the mother as i like nature to take its cause other wise i will end up with hundreds of baby's, i have about 10 new babies at the moment but wandered how many does a mother have at one time please M Gaude


Proven Arab broodmare - In foal for 2018,
Lexie is a beautiful pure polish mare. She is well built with lovely type and charisma. Lexie has a big ground covering stride and is breath taking to watch move. Lexie has had 5 foals, she is easy to bred and get in foal and foals out with no issues. Lexie puts cute typey babies on the ground with tons of flair and personality. They are athletic with her lovely movement. Lexie is easily a great addition to any breeding program whether is be for Sport Horse, Halter, Western Pleasure, Hun


AQHA Cremello Quarter Horse Mare 05/02/2008 14.2 HH Beautiful two crystal blue eyes. Had 90 days cutting experience put on her several years ago but I have never done any cutting- Has it all. Has done parade and trail. Would make great show prospect and has been an excellent brood mare x 3 foals. She does make a PRETTY baby. Cremellos are where Palominos and Buckskins come from depending on what you use for sire. She is very well bred out of Bueno Chex bloodlines . Stands for farrier, flys


2004 OTTB bay gelding 16.0 hh on line and free in round pen, picks up all four feet with ease, no history of rearing,bucking or kicking , broke to ride both English and western but needs some more work under saddle as hes been sitting , very athletic and can potentially do anything, very smart , did run barrels and lower level jumping after the track for a short period, needs more of a intermediate rider or very confident rider , super sweet boy , on


Beautiful Trakehner, Andalusian Cross Gelding. English, Western, Trail Sweet
Bentley is a fantastic, smart, athletic, and sweet Trakehner/Andalusian cross 5 yr old gelding. He is 15 hh, has excellent legs and feet, wears a size 1 shoe, and is utd on all shots, worming, feet, and teeth. Bentley rides English and Western, would excel in Dressage, Western Dressage, Trail, Jumping, 4H, Schooling Shows, or an All Around mount. He is sturdy, balanced, and moves out quietly. His effortless gaits are smooth, fluid, and easy to ride. He walk, trot, canters, stops, backs, si


Champion Arabian Gelding - Dressage Endurance Hunter - Futurity Nominated
FUTURITY NOMINATED CHAMPION Region 17 Yearling Sport Horse In Hand Hawk is a lovely bay gelding who is incredibly athletic with a lovely floaty stride that will take you any direction you wish to go. He will be able to easily bring home ribbons in hand and undersaddle. Hawk has a lovely personality, he is super sweet and really nice to work with and be around. He is pretty easy going although he loves to show off when asked. Hawk has lovely movement with a super smooth, big ground covering


Quality German Shepherd Puppies
Outstanding puppies are available, German Working x Show line, all imported lines. Parents working titled, breed surveyed, hip/elbow rated, dm tested. Excellent temperament, health, structure, pigment. Personality, intelligence, trainability, nerve - top working and show bloodlines from Germany. Located in south central PA, easy drive from Washington DC, VA, MD, NY, NJ. OH. Lifetime breeder support.


APHA Registered Foals In East Texas
Our 2018 foals will soon arrive. Colts and Fillies will all be APHA registered. Prices will start at 750.00. Deposits can be placed on foals till weaned. If you are in the market for a weanling, Follow my page on Facebook. ETFR on facebook or google Dashing Magic Max for updates when born. (Stallions are all 5 panel N/N) Color choices could be Black, Buckskin, Bay, Dun, Double Dilute and Roan. Mare - Stud - Gelding - Paint Horse - Frame Overo - Sabino - W/20 - SB1 - Splash White


Breathtakingly beautiful black AndalusianXPaso stallion. Amazing gaits and plenty of flash! Located in Port St. Lucie, FL. Email for more information. He really is a dream horse!


Nickname : Steve D.O.B. : 1/12/ 2018 Breed : Maltipoo Sex : Male Approx. Size at Maturity: 8 - 9 lbs Vaccine/Deworming: Up to Date 6271 Rosemead Blvd Temple city CA 91780 626-782-7810 / 310-350-3422 Call Text https://www.poochandgroom.com


Born 3/24/2018 AKC registered Beautiful puppy


MINI pure bred Gypsy COB Colt! Top quality, tons of hair and feather.
Mystic Dream Patriot Gorgeous smoky black PURE BRED Mini Gypsy cob colt! a mini Gypsy cob is a Gypsy under 13 hands. Location: Norco, CA His price is reasonable, how ever Im not giving him away either. A good home is most important. Payments and co own option are also available to the right buyer. Pm me. Expected height: 12.2 Age: yearling DOB: 7/4/17 Registered GHRA Pssm1 and FIS NEGATIVE Color: Ee, nCr (carries a black, red, and cream gene). Bred to the right mares he can produ


What a A Beauty! Fancy Black and White Tobiano TW
TW Spotted Racking Gelding. 16 yr, 15.1H. Needs no help from the rider to stay in his smooth gait. Sharp neckrein....quiet with excellent manners but response when you ask to move out. Experienced on trails. Heads will turn when you ride Symbol. l,500


Adorable Shetland Pony Gelding. Great Kids Pony. Located in Illinois
Super cute Shetland pony gelding! Stuart is an awesome Kids pony!!! Location: Grayslake, Illinois Age: 11 Height: 11 hh Price: 3000 includes tack and equipment! Stuart is such a great all around pony! Hes such a sweet heart and loves attention! He rides English, western, and bareback! He has a great handle on him. He does obstacles, jumps, and does barrels. Hes loves having a job. Hes not for complete beginners. He needs an intermediate child rider. Hes a fun pony and loves to work!


Heya! I'm Teddy and I was born on February 15th, 2018. My mom is a Cavalier and my dad is a Bichon. They're both awesome dogs and I hope i can be as awesome as they are some day! I am up to date on all my shots and I'm looking for my forever home! If you think we'd be great friends, please call That Doggy in the Window and make it happen! For more information about Teddy: Call or Text 330-353-9321 -OR- Email: sales@thatdoggy.com That Doggy in the Window advertises for other breeders in Ohio. We


Located Fuquay NC Gorgeous 13yo, 15.3hh ASBxTB mare for sale. This gorgeous mover was told to be a jumper in her prime but ended up in a bad situation in January. Since rescuing her, she has had her teeth, Farrier work, vet work, and chiropractor work done. Sadly, she needs a more experienced rider/handler so Ive decided to rehome her. On the ground she is easy to handle, but under saddle she wants to side step constantly, not sure if just from being out of saddle for length of time,bad h


Proven Arab broodmare - can sell bred for 2019
Nutmeg is a well built athletic mare. She is predominately polish with incredible bloodlines. She has tons of champions in her pedigree in both halter and performance. This mare has tons of movement and power, and boy can she show off. She has tons of snort and blow and presence which she passes onto her foals. Nutmeg has had 2 Arab colts and had a lovely warmblood filly this year. Both her colts have been pleasures to work with a joy to have around. Her first foal to show was the 2015 R


The Triumph is a beautiful Chestnut Stallion with a flaxen mane and tail. He is typey with a beautiful face and long neck. He has produced several Class A champions. Triumph's sire is the legendary, straight Egyptian stallion, The Ministril. Triumph was originally from Texas but now resides in Michigan. He regretfully must be sold because of down-sizing. If you are looking to invest in having your own stallion for breeding, look no further. Contact Pat at 810-385-2094 or 810-956-2139 for m


Royally Bred Arab Filly - Champions Top Bottom
Ravyn is a very sweet filly with tons of potential. She is very athletic with clean movement. She has a nice quiet mind but loves to show off and is very fancy. Ravyn would make a lovely Country Horse, Hunter horse or Sport Horse. With a pedigree like hers she is bound to be a champion in the show ring and a champion producer after her show career. Ravyn is easy to catch, good with her feet, trailers and loads well. SCIDs CA Clear by parentage Ravyn is sired by SAY HEY KID/ a regional lev


Fantastic andalusian gelding Watch the video !
Dear Andalusian gelding, always ridden by a youngster and presented at horse shows and Spanish Championships by the girl.The girl is now going abroad to study, that's why the gelding is for sale. The gelding is born 2005 , height 1,61m Video from the horse :


!!BEAUTIFUL PALOMINO!!Cheif Is a 9 year old Welsh X Quarter horse Gelding. He stands just a hair under 14hh. He is BROKE. Beginner, child, husband and elderly SAFE! One hand neck rein, moves off of leg pressure, walk trot lope on que, nice stop. Very friendly, easy to catch and handle, puppy dog GENTLE. ZERO spook, traffic safe. Exposed to all noises and livestock of a ranch. Lightly worked on ranch, loves to trail ride. Has gas when you ask it of him. Super laid back and quiet. Rides sing


11 Y, O Fresian Cross Gelding for Half Lease
Draco is a very friendly Fresian cross who will go anywhere for you. He loves trails and is unflappable. He is currently schooling 2nd level dressage and has done low cross country jumps for fun. His trainer uses him to pony other horses. His real wheel house is pleasure and trails, but he has competed reasonably well at First Level in recognized dressage shows. Previously boarded at Riverbend Stables in New Orleans, this boy has seen it all from trains to construction work, boats, bikes,


Broke Broke Broke aqha 12 yr old gelding this horse is as stout as you can get he stands 15.2. He is a mounted shooting horse and is lightly started on barrels. He would make the ultimate head horse as well. He is handy and one hand broke moves off your leg and ready to go to work. Very easy even for a begginer to ride. located granbury tx 774 573 5760


Registered quarter horse for sale
This bay mare has a lot of training in reining, Would make a good working cow horse. Only issue, She is hard to catch with out feed.top side Freckles playboy, bottom side barmoney. Please call 913 636 9134


Coming 3 year old buckskin registered AQHA Gelding. Stands for the farrier and to be groomed. Loads like a dream. All of his groundwork is done and he's been lightly started under saddle. Asking 3,000. Located in Tn. He has his winter coat in these pictures, but when he sheds out he's a gorgeous buckskin roan.


Peppy sand badger doc olena registered 8 year old mare super intelligent and super sweet anyone can ride her absolutely nombproof


11 week old female Papitese with almost perfect markings - body is mostly white - very smart and almost potty trained - price includes shipping


Malshi Puppy - Male - Scott 1,299
Malshi Puppy - Male - Scott (1,299) D.O.B: February, 14, 2018 Sex: Male Breed: Malshi Approx. size at maturity: 10-13lbs Coat/Hair : hypo-allergenic Vaccination/Deworming : up to date Price: 1,299 www.TopDogLA.com TOP DOG LA Text/call Tina at: 714-833-9119 14766 Beach Blvd, La Mirada, CA 90638


Buckskin quarter horse for sale
Three year old light colored buckskin, Has a good shape and has been worked for 30 days as a two year old. Ready to ride and make him in to any thing you want him to do. Top goes back to Poco, Bottom goes back to Barmoney, Will be a good gentle gelding. Please call 913 636 9134


Kirby has an amazing, sweet temperament!! He loves to cuddle on your chest or shoulder. He is up-to-date on his shots and dewormings and comes with a one-year health warranty. He can be microchipped for an additional 39.99. Shipping is an additional 300 to your nearest airport anywhere in the US or Canada, or we can drive him to your doorstep for 1 a mile round trip!!! Kirby can also be picked up at our house in Ohio.


Fooler is a 16 yr old chestnut gelding looking for a new home. He has been out to pasture for about 5 years so I would currently consider him green broke. Fooler needs someone with time and patience, who also can be gentle with him. Due to some abuse he received in the past he does not respond well to rough or aggressive behavior. Fooler was ridden off and on for years before he was left out to pasture. Can be a great horse with the right partner, please feel free to contact me with any qu


Registered Paint Minature Horse
12yr old paint mare. Unsure of her exact height, but I can measure her if needed. Per previous owner she is broke to pull a cart and ride. Hooves are in good condition. She will be UTD on everything she needs before leaving for her new home.


'Tazzy' is a mare that loves to please. Shes looking for her special person, someone she can develop a relationship with. If you are that person, she will take you anywhere and do anything for you. Shes fancy enough to go into the show ring, and sure-footed for pleasure and trail riding. Currently, shes solid in all of the basics and has just started training lateral work. Shes extremely smooth to ride and has been hauled to ride at indoor arenas, as well as out and about on the trails.


Maltipoo Puppy - Female - Silvia 1,350
Maltipoo Puppy - Female - Silvia (1,350) D.O.B: February, 12, 2018 Sex: Female Breed: Maltipoo Approx. size at maturity: 6-8lbs Coat/Hair : hypo-allergenic Vaccination/Deworming : up to date Price: 1,350 www.TopDogLA.com TOP DOG LA Text/call Tina at: 714-833-9119 14766 Beach Blvd, La Mirada, CA 90638


5 Year old mare, very well broke, has flying lead changes, spins, nice stops and roll backs. She has had ropes swung on her but I have not roped anything live on her. I have worked a cow twice and she shows a lot of potential. She is very calm around children, noise, and other horses. Great personality and willing to do whatever it is you want of her.


Robin is a beautiful, AKC Golden Retriever. She is such a fun puppy to watch run around the house! She will be around 60-70 pounds fully grown!!! She is up-to-date on her shots and dewormings and also comes with a one-year-health warranty. She can be microchipped for only 39.99!! Shipping is an additional 400 to your nearest airport anywhere in the US or Canada, or we can drive her to your doorstep for 1 a mile round trip!!! Robin can also be picked up in Mt. Vernon, Ohio.


Semental Para Maquila Yeguada Herrera
Are you looking for size, color amd future champions. Breed to our 17 hand perlino at stud, proven to throw perlino and buckskin with grey mare. Breeding to all mares call for info (818)335-2735 shipping or live cover.


Pretty 3 year old overo filly with talent
You dont find many gaited overos with more style and gaited any better than this girl. Moonlight Guenivere has been genetically tested and is overo with no Sabino. She has a natural 4 beat gait, great disposition, and is one of the most sensible horses weve ever had. Definitely show quality but if thats not your thing, she will make a trail horse out of this world. Call 731-609-9910 for more information. I dont expect her to last long.


Iggy is an adorable Yochon. She has a way of brightening everyone's day! She will only be around 6-8 lbs full grown! Iggy is just an adorable dog! She comes with a one-year health warranty and is up-to-date on her vaccinations. She can also be microchipped for only 39.99! Shipping is an additional 300 to your nearest airport anywhere in the US or Canada, or we can drive her right to your doorstep for 1 a mile round trip!!! Iggy may also be picked up in Mt. Vernon, Ohio.


Beginner safe, 2008, 14.3h Sorrel QH type Mare
2008, 14.3h Sorrel, Quarter horse type Mare. Beginner safe, WTC, smooth gaits, lunges both directions. Sweet mare with more whoa than go. Great horse for kids or a lesson program. Excellent ground manners, picks up both leads, works in the arena or trails. Not spooky, has been around tractors, golf carts, dogs, chickens, deer and geese. Stands on crossties, good for farrier and vet. Sold sound with a 30-day exchange policy.


3-year-old gelding Cash is sweet, in your pocket type of horse. He loads, lifts feet, good with farrier. He is broke to ride and will walk, trot and lope but I am selling him as green because he needs more training and I don't have the time I thought I did. Has never offered to buck or rear with me. He is SOUND. He doesn't require any maintenance. He is a bit taller than 14hh. I'm asking 1400 or best reasonable offer.


APHA palomino paint gelding 2 yr old
We have a 2 year old palomino paint that's huge! He's 15 hands and stocky! He loads now, leads, easy to catch, bathes, picks up feet. He's the first to the gate. He's been lounged, I got him with another horse and don't need him but man he's nice!! Priced to sell!!! We have not started him under saddle, if I get him started he price will reflect that! He is absolutely stunning!