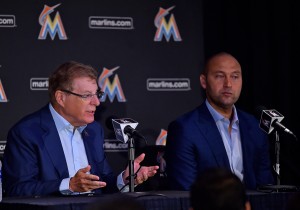 Offseason In Review: Miami Marlins
It's a new era in Miami, but there are sure to be growing pains after a winter of upheaval. Major League Signings Cameron Maybin, OF: One year, $3.25MM Trades And Claims Acquired OF Lewis Brinson, OF Monte Harrison, IF Isan Diaz, RHP Jordan Yamamoto from Brewers in exchange for OF Christian Yelich Acquired RHP Sandy Alcantara, OF…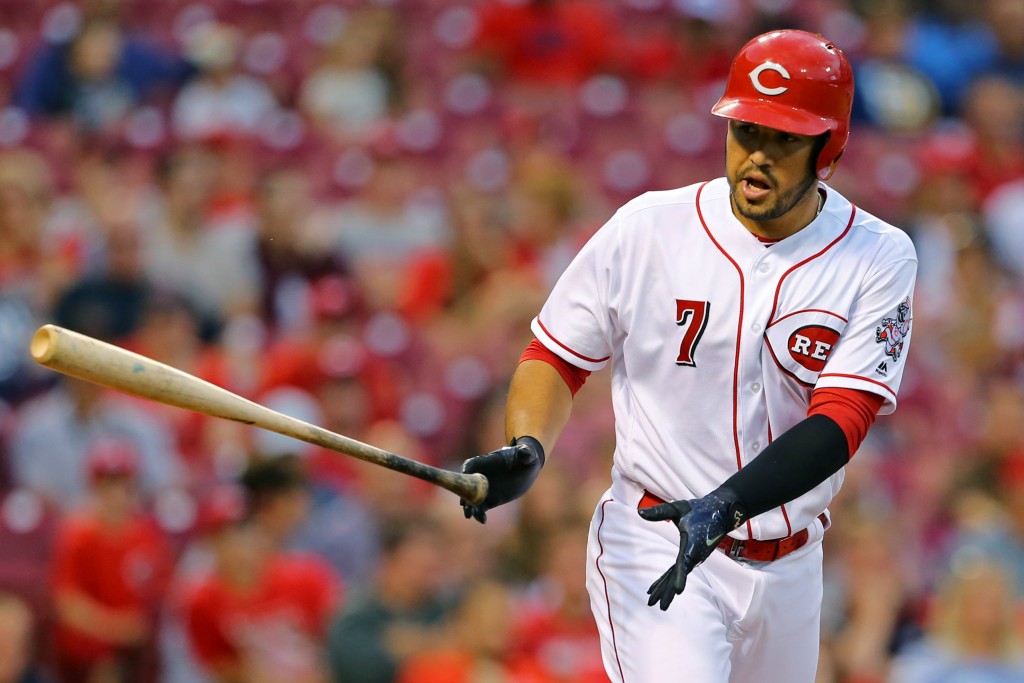 Central Notes: Suarez, Mahle, Romano, Garrett, Kirby, Tigers
Mark Sheldon of MLB.com posits that the Reds' extension of Eugenio Suarez is a sign that the club is making an effort to keep a young core of players together for the foreseeable future, alongside potential future Hall-of-Famer Joey Votto. In the companion video, GM Dick Williams speaks highly of Suarez, particularly in regards to…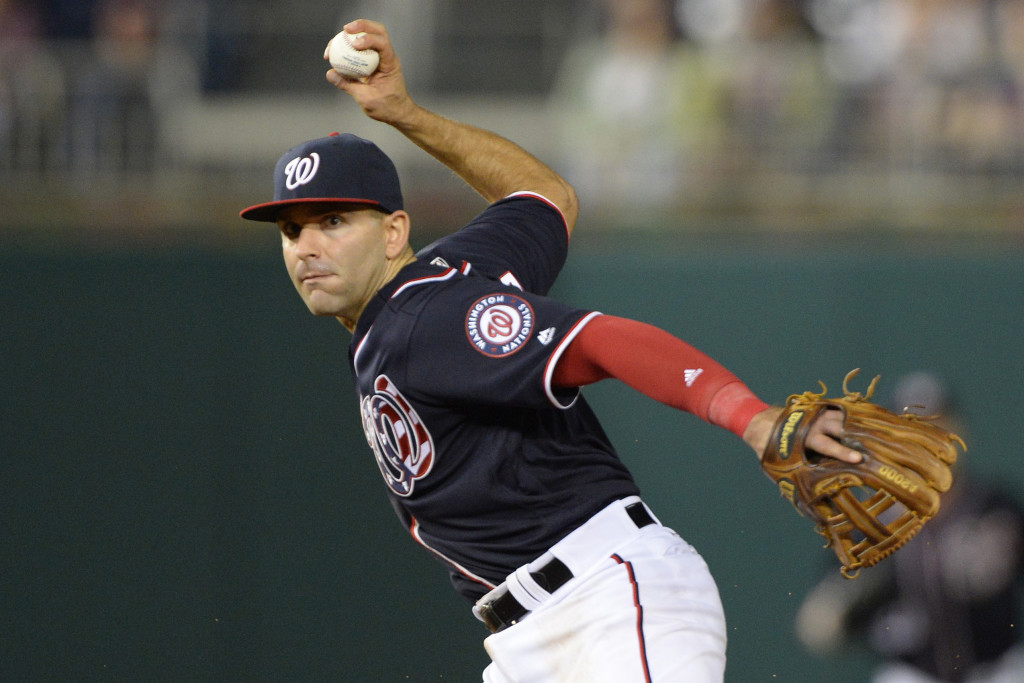 Blue Jays Sign Danny Espinosa To Minor-League Deal
The Blue Jays have signed infielder Danny Espinosa to a minor-league deal with an invite to spring training, Gregor Chisholm of MLB.com reports. Tim Brown of Yahoo Sports was first to report that Espinosa had been spotted in the Jays' camp. The Yankees signed the 30-year-old switch-hitter to a minor-league deal earlier in the offseason. At…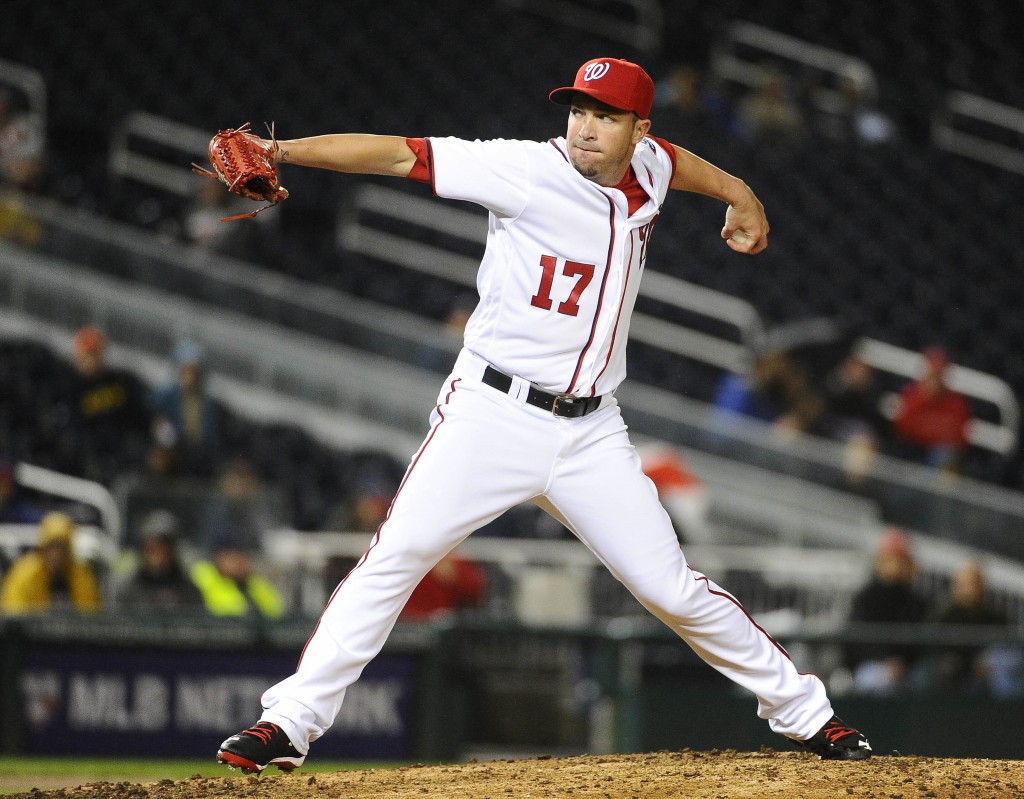 Minor MLB Transactions: 3/17/18
We'll keep track of the day's minor moves here… The Marlins have added left-hander Sean Burnett on a minor-league pact, Joe Frisaro of MLB.com reports. He'll start off in extended spring training. Now 35, Burnett has 378 1/3 career innings under his belt, almost entirely as a reliever. Though he appeared in the majors as recently as…


30 clubs, 30 trades: Deals that set the tone for '18
Teams make trades for many reasons -- to fill a void, replace an injured player, add a piece for a playoff run or acquire more payroll flexibility -- but the most fascinating trades are the ones that alter the team's makeup.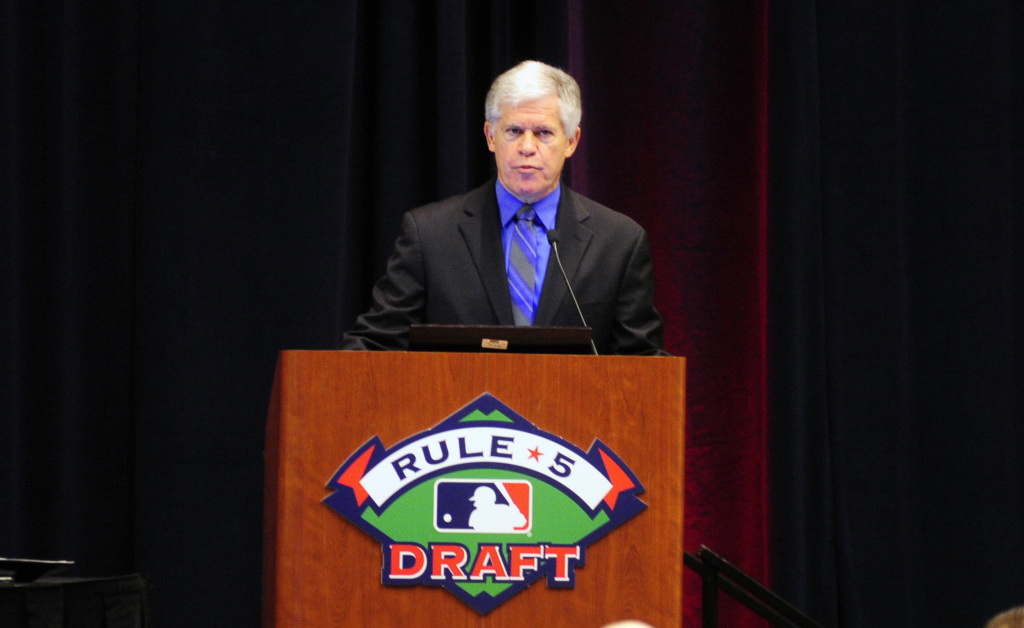 There were 18 players selected in the 2017 Rule 5 Draft — which is to say that 18 players who were left off their organizations' respective 40-man rosters were selected by a new team and given a chance to break camp on a 25-man roster. Eligibility for the Rule 5 Draft is dependent on age…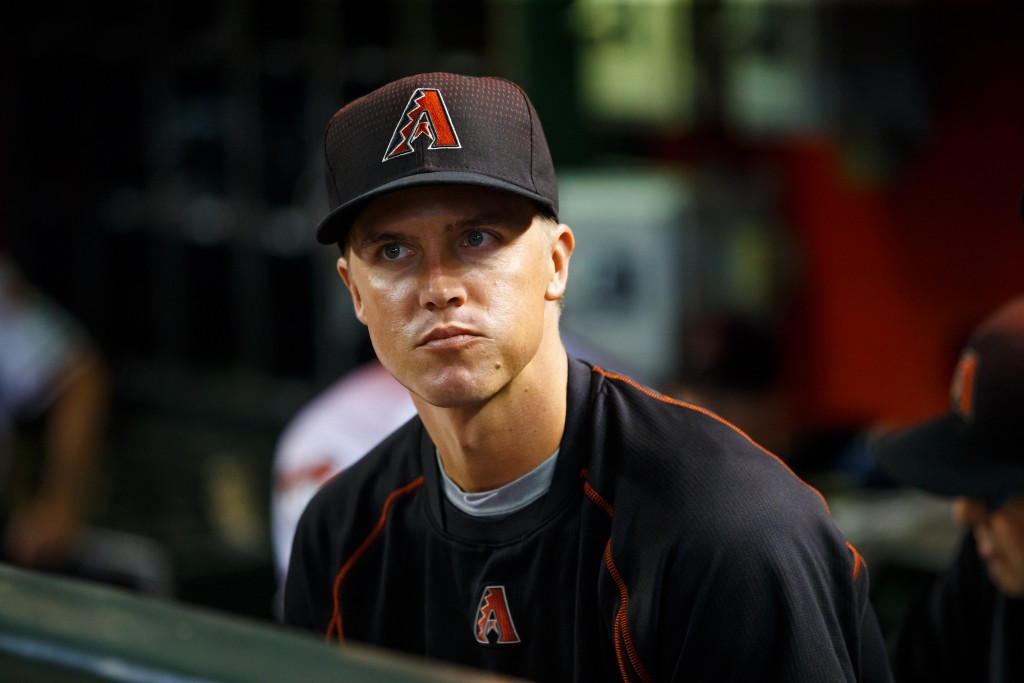 West Notes: Greinke, Lopez, Padres, Lyles, Ragans
It has been something of a trying spring for Diamondbacks ace Zack Greinke. As Nick Piecoro of the Arizona Republic writes, the venerable starter is unlikely to be ready to take the ball on Opening Day — though that isn't necessarily the primary concern for the organization. The more important consideration, surely, is to ensure that Greinke does…


Miley looking to rebound after 1st rough start
Wade Miley endured his first Spring Training dud in a 16-13 Brewers win over the Reds at Goodyear Ballpark. He surrendered more hits -- 10 -- in three long innings as Miley had allowed in his first four appearances combined, and was touched for seven runs, all earned.


McCullers feeling 'really good' this spring
Astros starter Lance McCullers Jr. seemed to feed off the hometown Tampa crowd Friday with yet another solid spring outing, going 4 1/3 shutout innings vs. the Yankees and only allowing one hit and a walk while striking out five.


Norris makes good impression in rotation bid
Tigers lefty Daniel Norris is trying to make the team again after a slow start to his spring due to the groin problem that bothered him last season. He believes he has time to work himself into one of the two spots that are nominally available behind Michael Fulmer, Francisco Liriano and Jordan Zimmermann.


Smith, LaForce balance career schedules
There's Justin Verlander and his wife, Kate Upton. Carlos Correa and his fiancee, Daniella Rodriguez. There's Lance McCullers Jr. and his wife, Kara. And now the Astros have to make room for another power couple.


Altuve's extension cause for celebration
Jose Altuve is that player that comes along once every generation or so, that player who helps define an entire sport with his greatness and desire, professionalism and humility, decency and everyman quality. That's why the Houston Astros did what they did on Friday in announcing a five-year, $151-million extension for the reigning American League Most Valuable Player.


Kemp carving out big-time spot on Dodgers
Dave Roberts wouldn't bite when asked if Matt Kemp had the club made, but his words of praise matched his actions of the lineup when asked if Kemp has shown he's more than a platoon player.


Judge set to play left field in Minors game
Aaron Judge will appear in left field for the first time this spring in a game situation Saturday, with Yankees manager Aaron Boone saying the American League Rookie of the Year has been scheduled to move across the grass for a Minor League game.


Ohtani struggles in biggest spring test
It was not a good day for Shohei Ohtani. Facing a lineup stocked with most of the Rockies' regulars, Ohtani was rocked for seven runs over 1 1/3 innings in his fourth start on the mound Friday at Tempe Diablo Stadium.


Pannone suspended 80 games for PEDs
Major League Baseball announced on Friday afternoon that Blue Jays left-hander Thomas Pannone received an 80-game suspension after testing positive for a performance-enhancing substance.


Urshela, Gonzalez set for battle over utility spot
There are no starting jobs available, but the Indians do have a utility job available off the bench. Urshela and Erik Gonzalez -- both sure-handed defenders -- are vying for that spot on the Opening Day roster.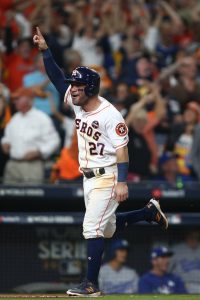 Astros Agree To Extension With Jose Altuve
The Astros have reached a massive extension with star second baseman Jose Altuve, according to MLB.com's Brian McTaggart. If completed, the deal would promise Altuve $151MM over five seasons. Altuve is already under contract through 2019, a season the Astros control through a $6.5MM club option under the incredibly team-friendly deal the sides struck back…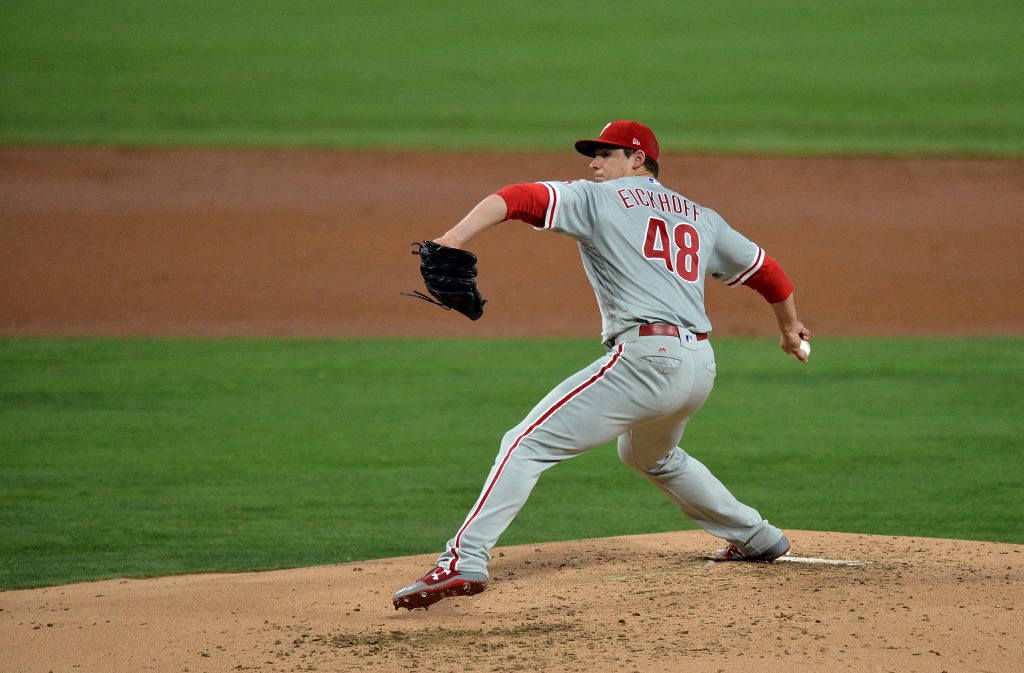 Jerad Eickhoff Out Six To Eight Weeks With Lat Strain
The Phillies received some bad news on their rotation today, as Jim Salisbury of NBC Sports Philadelphia reports (via Twitter) that right-hander Jerad Eickhoff has been diagnosed with a strained lat muscle and will be sidelined for the next six to eight weeks. Eickhoff had been projected to occupy a rotation spot behind newly signed…


Twins happy to get Cave in deal with Yanks
The Twins acquired outfielder Jake Cave from the Yankees in exchange for Minor League pitcher Luis Gil, the team announced on Friday. To make room on the 40-man roster, the Twins designated first baseman Kennys Vargas for assignment.


Marlins option Peters, along with Conley, Garcia
There's a little more clarity in how the Marlins' rotation will shape up. On Friday, the organization sent Adam Conley, Dillon Peters and Jarlin Garcia -- three left-handed starting candidates with big league service time -- to the Minors.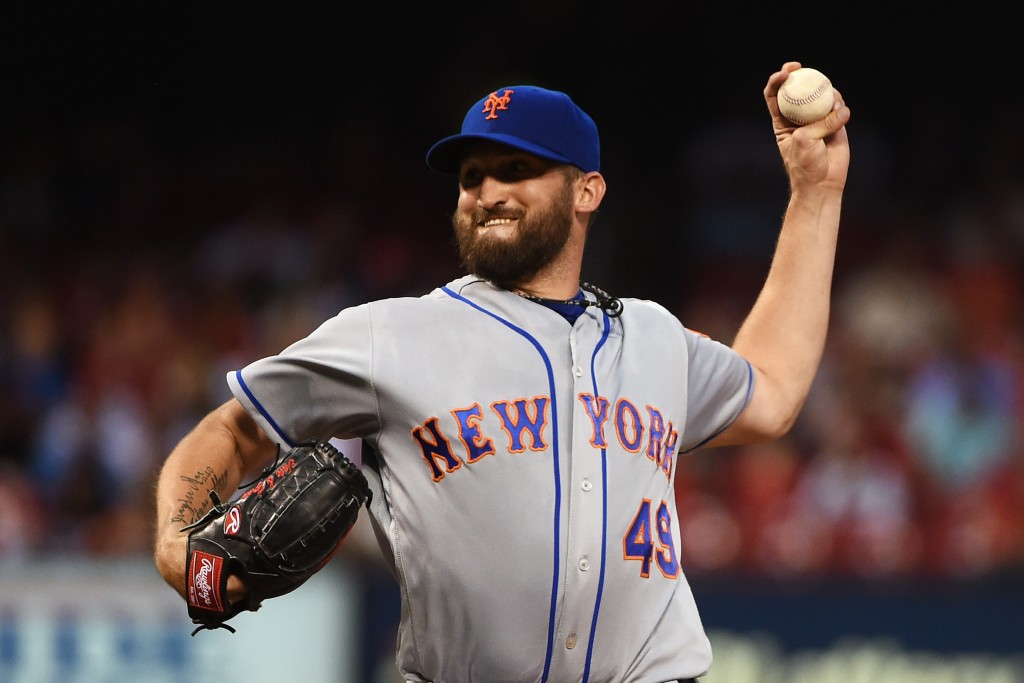 The Rangers have released veteran southpaw Jon Niese, as Evan Grant of the Dallas Morning News was among those to tweet. He had joined the organization on a minor-league deal over the offseason. Niese, 31, never really got going this spring owing to injuries, including a recent diagnosis of a sub scapularis muscle strain. While it's…


Blair 'pleased' with spring performance
Braves right-hander Aaron Blair made his fourth spring appearance and first start Friday. He went two innings, giving up three runs on four hits with two walks and one strikeout as Atlanta fell to Pittsburgh, 12-9.


Reds looking for ways to play Suarez, Senzel
The signing of third baseman Eugenio Suarez to a seven-year, $66 million contract extension on Friday almost puts to rest the question about the future of the position with Nick Senzel's arrival on the not-too-distant horizon.


Conforto tests swing in Minor League game
The left shoulder injury that cost Michael Conforto the final month of 2017 is further in the rearview mirror. The outfielder returned to game action Friday for the first time since undergoing surgery in September, walking twice in four plate appearances in a Minor League contest.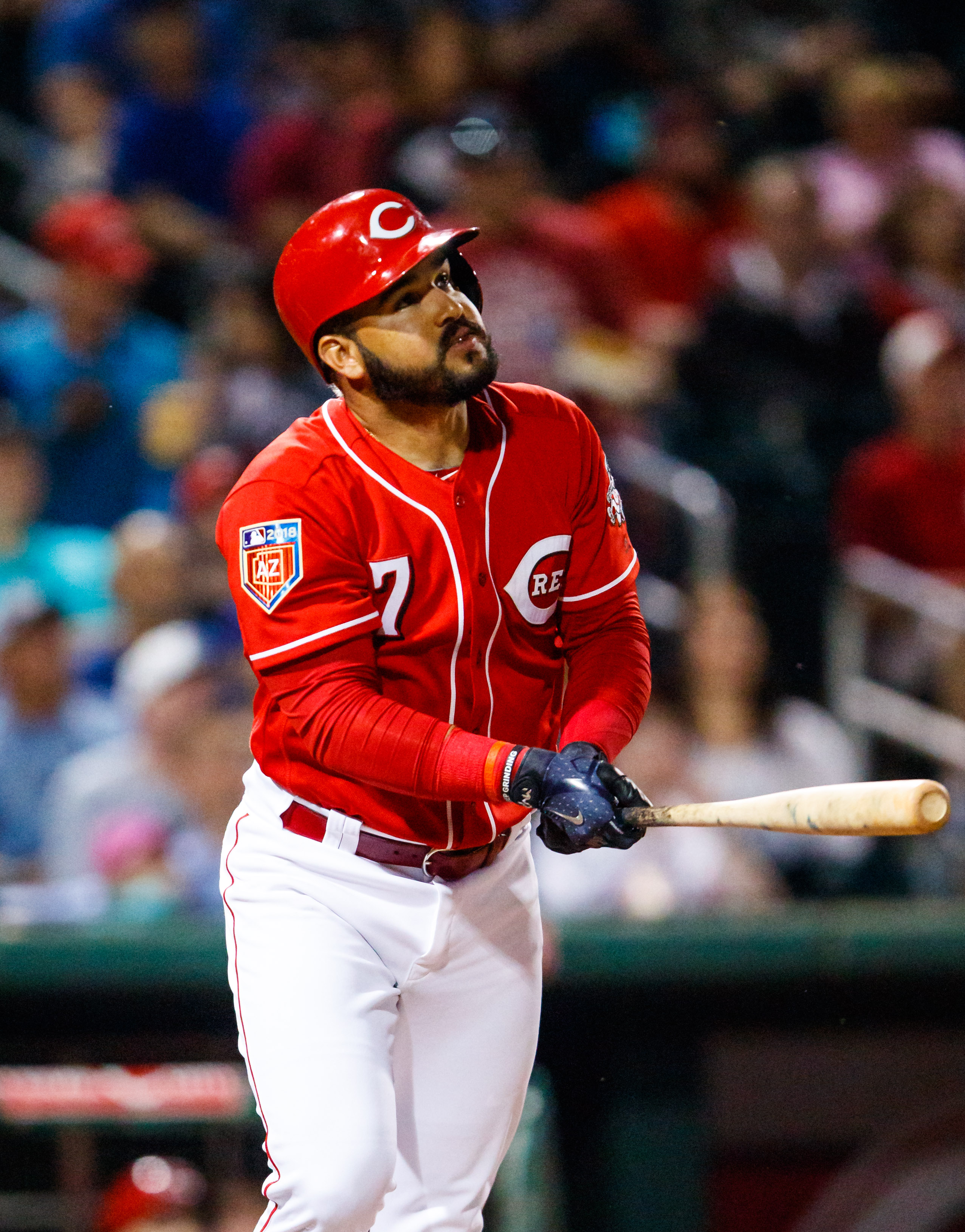 The Reds announced this morning that they've signed third baseman Eugenio Suarez to a seven-year contract extension that spans the 2018-24 seasons and contains a club option for the 2025 campaign. Suarez, an Octagon client, will reportedly be guaranteed a total of $66MM over the life of the contract, which does not include any incentives,…


Trammell's dream comes true with visit to Hall
Alan Trammell, humbled by his Cooperstown surroundings and modest in his own abilities to stand shoulder-to-shoulder with the greats of the game, attempted to put his unique circumstances in perspective on Thursday.


Source: Nats, Hellickson agree to Minors deal
he Nationals added another candidate to their rotation mix on Friday afternoon, agreeing to terms with right-hander Jeremy Hellickson to a Minor League deal that includes a non-roster invite to Spring Training, a source told MLB.com. The club has not confirmed the deal.


Yanks send OF Cave to Twins for RHP Gil
The Yankees and Twins executed a trade on Friday that sent Minor League right-hander Luis Gil to New York and outfielder Jake Cave to Minnesota, both clubs announced.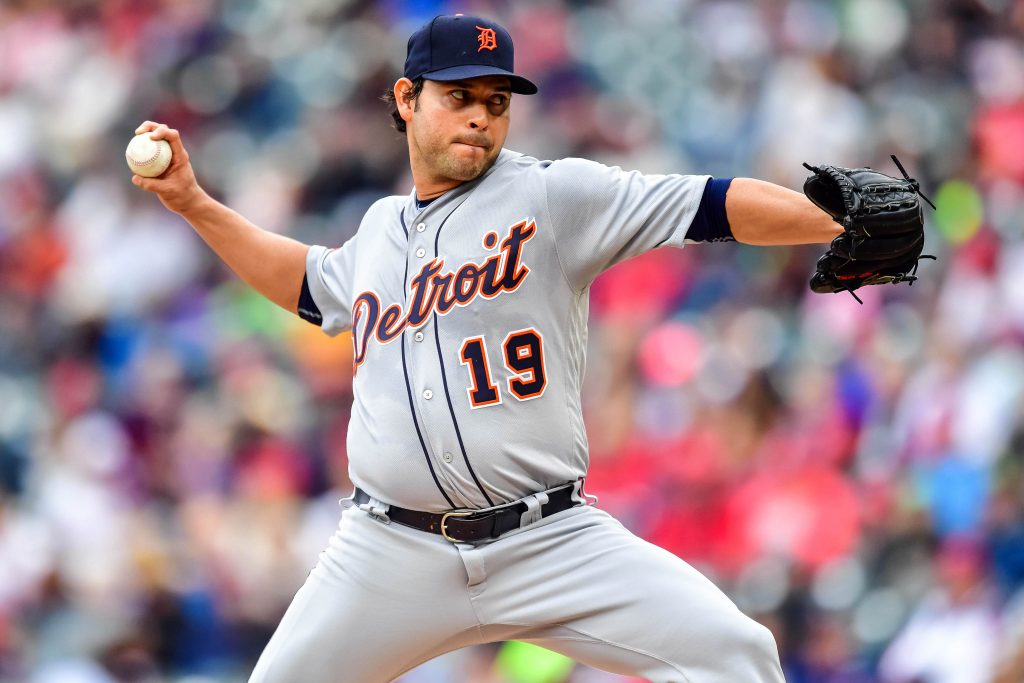 The Braves announced that they've signed right-hander Anibal Sanchez to a minor league contract and invited him to Major League camp for the remainder of Spring Training. The veteran Sanchez, a client of agent Gene Mato, had previously been in camp with the Twins on a non-guaranteed deal but was cut loose when Minnesota's signing…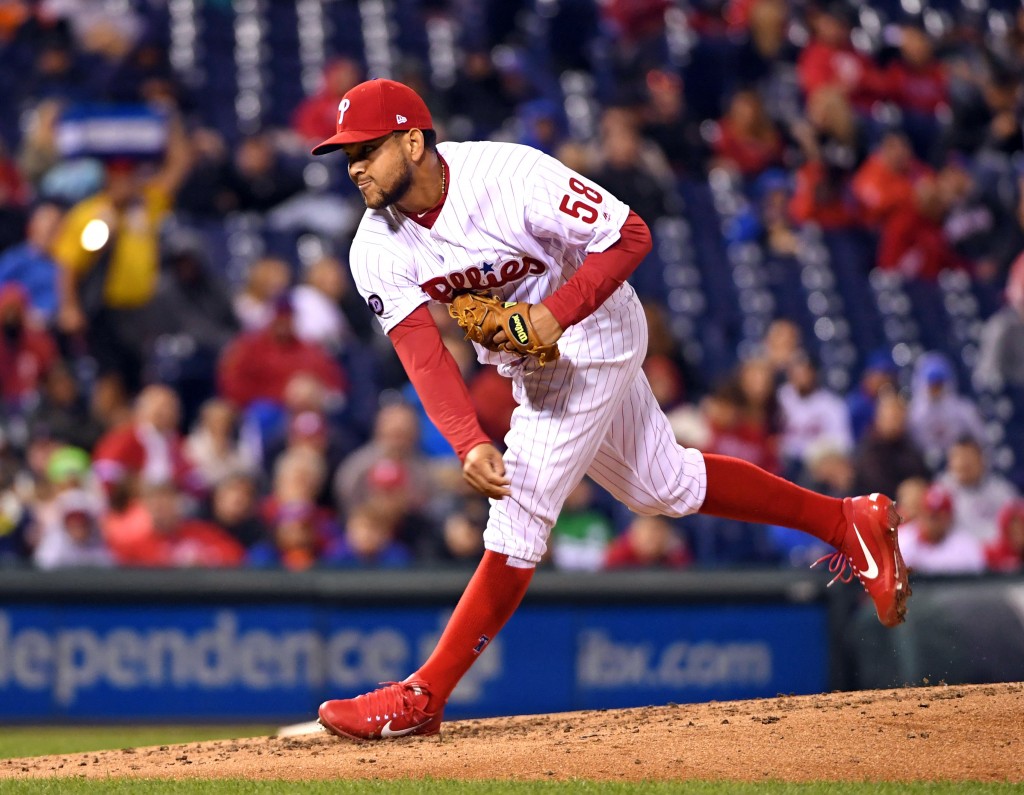 Henderson Alvarez Signs With Mexican League Team
Righty Henderson Alvarez has agreed to a deal with the Mexican League's Tigres de Quintana Roo, per Jon Heyman of Fan Rag (via Twitter). It's a bit surprising that Alvarez couldn't find a camp invite this spring, as he has still yet to turn 28 and has certainly had some impressive seasons with the Marlins.…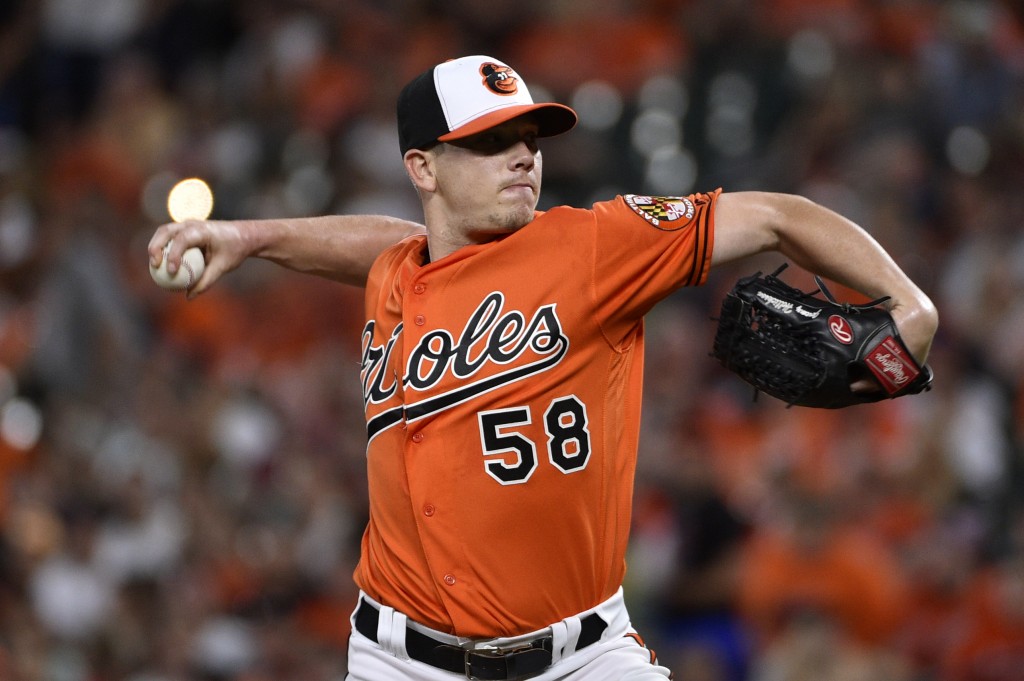 Nationals To Sign Jeremy Hellickson
The Nationals have agreed to a minor-league deal with righty Jeremy Hellickson, per ESPN.com's Jerry Crasnick (via Twitter). He'll receive an invitation to join the MLB side of camp. Presumably, Hellickson will have a strong shot at earning the fifth starter's job with the Nats. The organization has been cited all winter as a possible…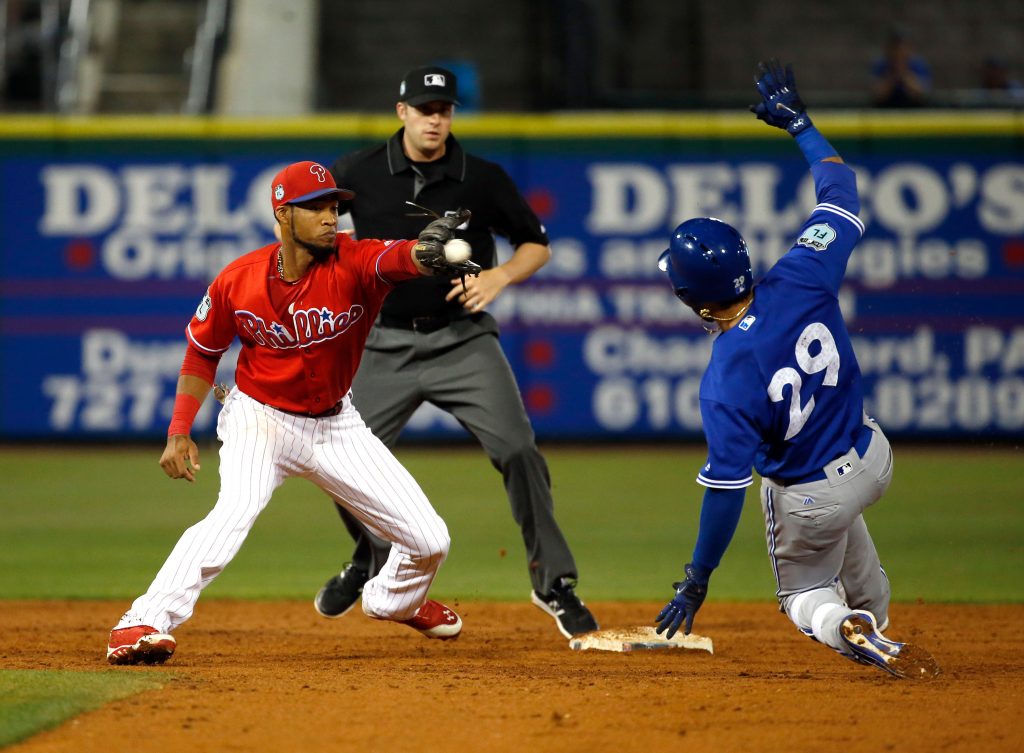 Phillies Select Contract Of Pedro Florimon, Designate Eliezer Alvarez
The Phillies announced Friday that they've selected the contract of infielder/outfielder Pedro Florimon and designated infielder Eliezer Alvarez for assignment in order to clear a spot on the 40-man roster. The move seemingly indicates that Florimon will head north with the Phils as a utilityman to open the season, as he's out of minor league…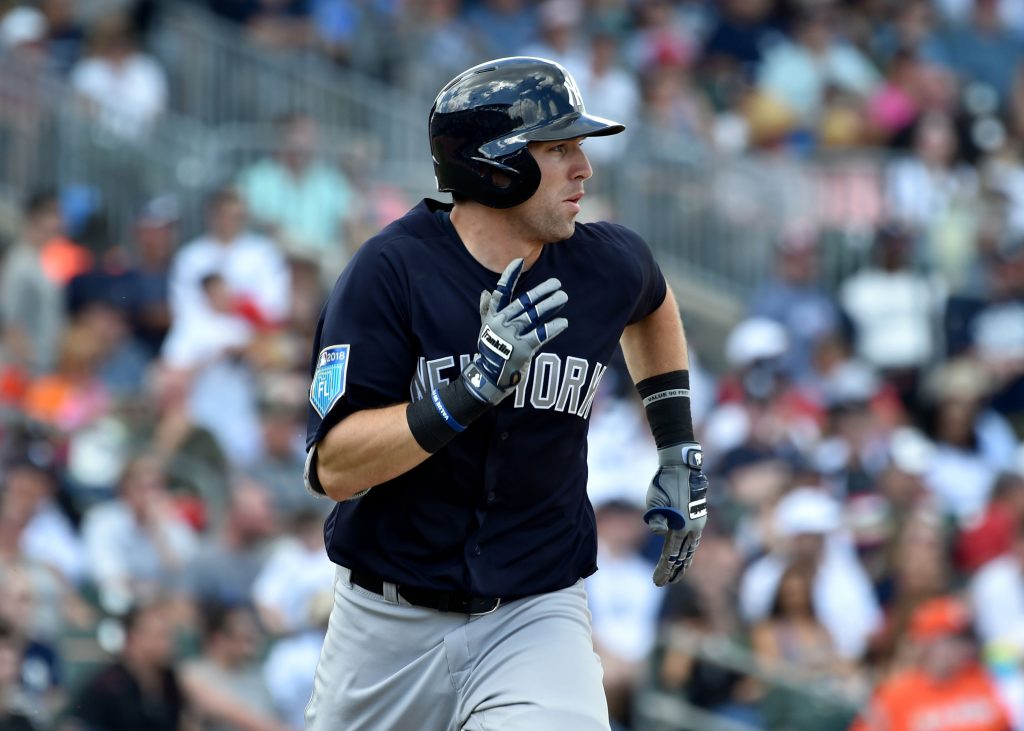 Twins Acquire Jake Cave, Designate Kennys Vargas
The Twins have acquired outfielder Jake Cave from the Yankees, per Mike Berardino of the St. Paul Pioneer-Press (via Twitter). Righty Luis Gil goes to the Yankees in return. In a corresponding move, Minnesota has designated slugger Kennys Vargas for assignment. The 25-year-old Cave just didn't have a place in the Yankees' plans with the organization…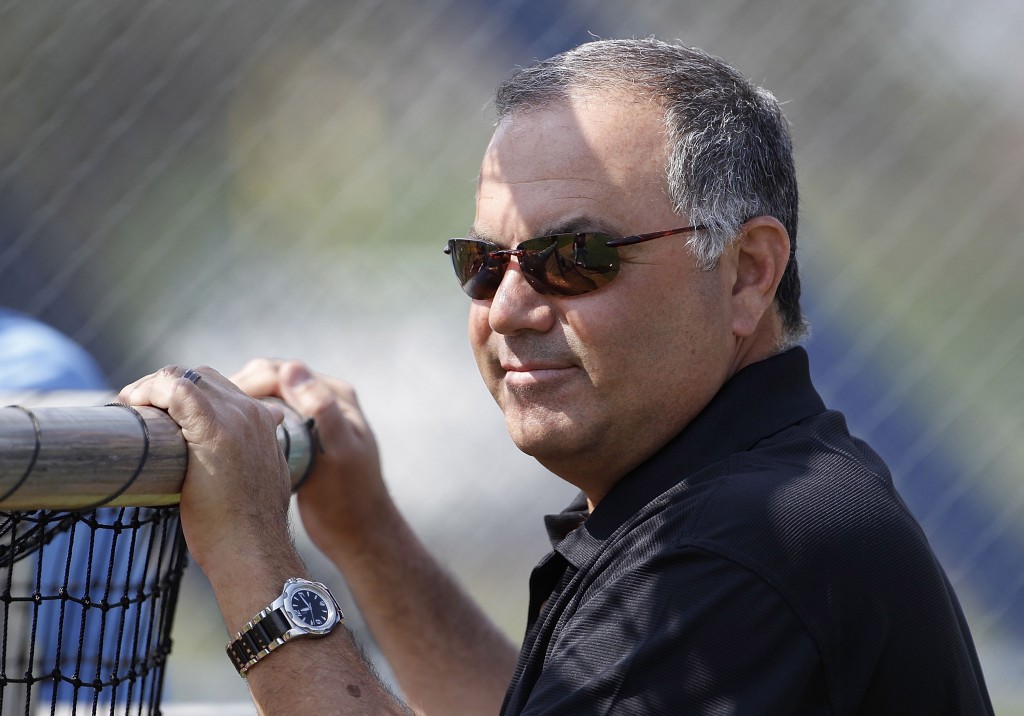 Offseason In Review: Detroit Tigers
The rebuilding Tigers did much of their heavy lifting on the trade front last summer, when they shipped out Justin Upton, Justin Verlander, Justin Wilson and J.D. Martinez, leading to a relatively quiet winter for the team that holds the No. 1 overall pick in the 2018 draft. GM Al Avila and his staff made…


Moustakas makes return to KC lineup
Mike Moustakas was back in the Royals' lineup for the first time since re-signing with the club last Saturday. He went 1-for-4 with a two-run single.


Hamels gets Opening Day nod for Rangers
Cole Hamels will be the Opening Day starter for the Rangers when they face the defending champion Houston Astros on March 29, manager Jeff Banister announced on Friday.


King Felix 'outstanding' in latest bullpen session
While James Paxton remains lined up to start Opening Day for the Mariners, Felix Hernandez is still holding out hope of recovering from a bruised right forearm in time to pitch the first game of the season in less than two weeks.


Moncada, Anderson building bond for future
Yoan Moncada and Tim Anderson are trying to build a special rapport in the middle of the diamond for the White Sox, with Moncada learning English and offering to teach Anderson some Spanish to improve the communication on and off the field. If the pair pans out as envisioned by the South Siders, they will be linked as double-play partners for the foreseeable future.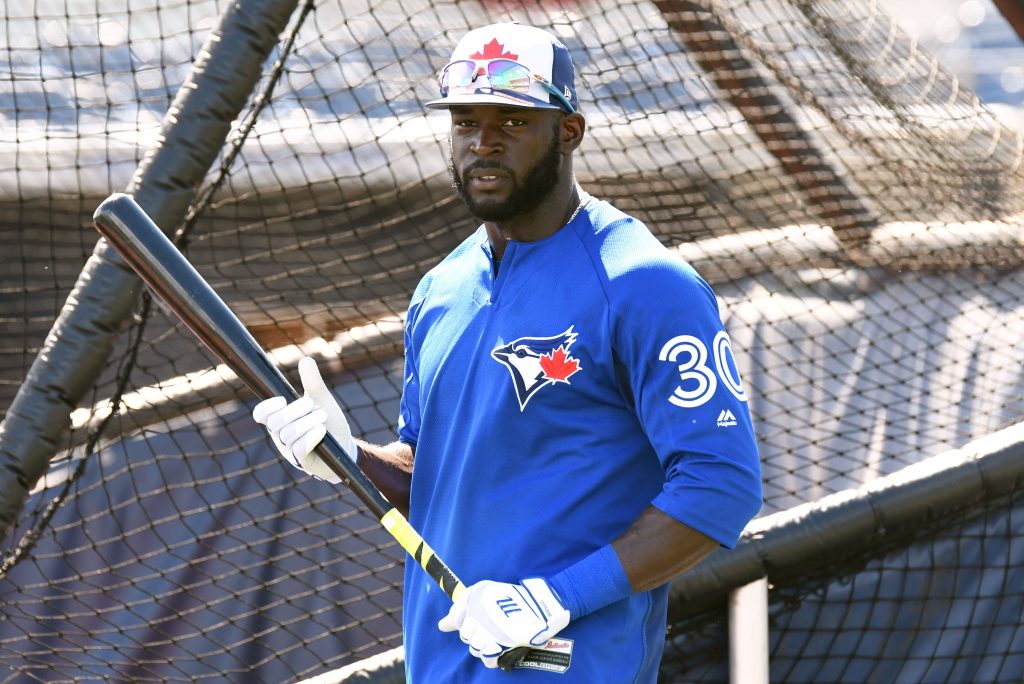 AL Notes: Alford, Bard, Vargas, Fiers
Blue Jays outfield prospect Anthony Alford will miss the next three to six weeks with a Grade 2 hamstring strain, writes Ben Nicholson-Smith of Sportsnet. Obviously, that takes the highly touted 23-year-old out of consideration for a spot on the Opening Day roster, though he was likely facing an uphill battle in that regard anyhow,…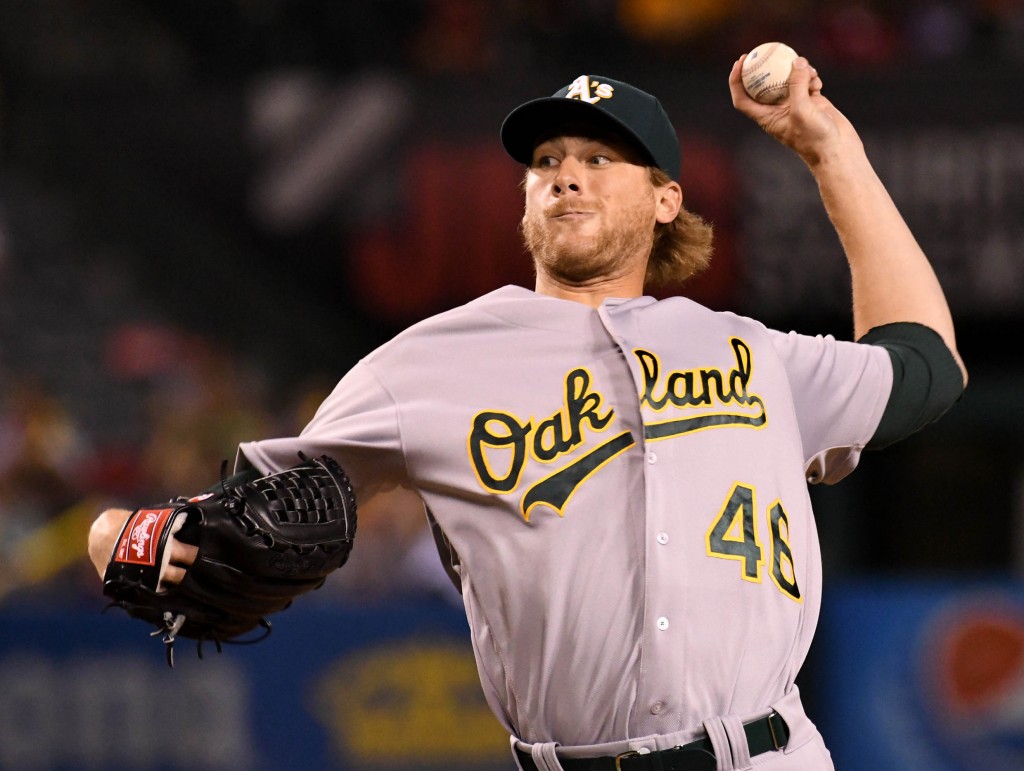 Ross Detwiler Signs With York Revolution
The Atlantic League's York Revolution has reached agreement on a deal with lefty Ross Detwiler, per a club announcement. Detwiler, who recently turned 32 years of age, is a nine-year MLB veteran. Over 578 total MLB frames, he owns a lifetime 4.36 ERA with 5.5 K/9 and 3.3 BB/9. Detwiler's best season came back in…


Padres first baseman Eric Hosmer homered Friday against the Kansas City Royals, his former team.


200-inning dash: Bucs working on endurance
Some people might think that pitching is a starter's workout every fifth day -- that they come off the mound, cool down and hit the showers. That hasn't been the case for the Pirates this spring.


Eickhoff out 6-8 weeks with strained right lat
The Phillies' starting rotation remained very much in flux Friday with the announcement that right-hander Jerad Eickhoff, expected to be the team's No. 3 starter, will be out six to eight weeks with a strained lat muscle. He will begin the season on the disabled list.


Jansen, Fields look sharp in spring debuts
The Dodgers' bullpen lost Brandon Morrow in the offseason and potential replacement Tom Koehler this spring, but Kenley Jansen and Josh Fields provided a little reassurance in their first Cactus League outings on Thursday.


Ichiro, Segura expect to return to action soon
The Mariners are not worried about Jean Segura and Ichiro Suzuki. Ichiro left Wednesday's game in the first inning because of a tight right calf and Segura exited in the third inning with right hamstring tightness as a precautionary measure.


Hancock gets 'boost of confidence' from Maddon
With Justin Grimm's release, there will be an opening in the Cubs bullpen. One pitcher who has gotten manager Joe Maddon's attention is Justin Hancock. The right-hander was walking by Maddon's office recently when the manager called him in. Maddon told the pitcher that he had the best arm he's never heard of.


Andrelton rejoins Angels' lineup with 2-hit day
Shortstop Andrelton Simmons returned to the Angels' lineup Thursday for the first time in nearly a week and collected his first hits of the spring, going 2-for-4 with an RBI double in a 10-8 split-squad win over the Rockies at Salt River Fields.


Engel flourishing in White Sox CF competition
Adam Engel came to camp as the incumbent center fielder for the White Sox and has done nothing to lose the job. But prospect Ryan Cordell isn't making the decision easy for the club.


Worst-case scenario: Greinke starts 3rd game
At present, the feeling among Torey Lovullo and the medical staff is that the worst-case scenario would be for Zack Greinke to get pushed back a couple days in the rotation, perhaps making his first start in the D-backs' third game of the regular season.


Cinderellas? Here are 7 for MLB this season
The Wild Card era has brought us many satisfying sleepers-turned-Cinderellas. While it's way too early to provide any picks to click within baseball's October "tournament," here are some regular-season scenarios that would kind of have the feel of 16 seeds upsetting No. 1s.


Mets hope healthy core brings '18 rebound
There may be no team in baseball with a wider set of possible outcomes than the Mets. Two years ago, they won 87 games en route to a Wild Card berth. Last year, they lost 92 with a nearly identical cast of characters.


Gillick sees Phils competing for playoffs in '19
Former Phillies general manager Pat Gillick, who will be inducted into the organization's Wall of Fame this summer, said Friday that the team should be much improved under first-year manager Gabe Kapler, but probably not realistically ready to compete for a National League postseason spot until 2019.


Reds embracing Farrell's perspective as scout
The truth, which often tends to be quite a bit more boring than the theories, is that the kind of fresh evaluative perspective an accomplished baseball person like John Farrell can bring to a rebuilding organization like the Reds is a benefit to all involved.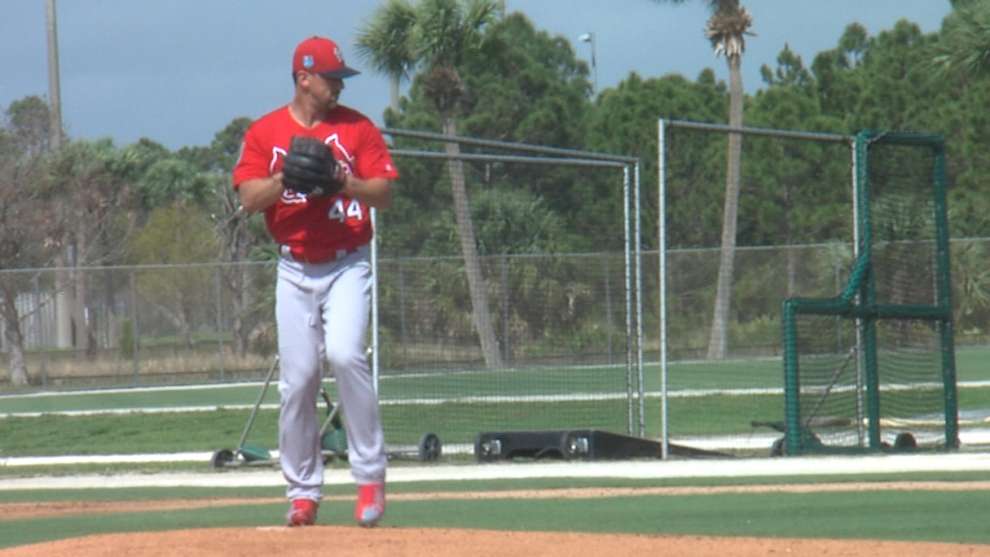 Using rules to advantage, Cards diversify 'pen
The Cardinals' bullpen split up on Friday, and for the first time in nearly a week, it blinked. Ryan Sherriff struggled in a four-run sixth against the Nationals in West Palm Beach, Fla., while Tyler Lyons allowed a run in St. Louis' 4-2 win over the Marlins in Jupiter.


Giolito finding rhythm, works into 6th inning
Right-hander Lucas Giolito became the first White Sox starter to reach the sixth inning on Thursday night, and along the way, he continued a spring that has very much solidified his status as a once and future ace.


Out of options, Adams showing hustle
Lane Adams came to Spring Training with a strong possibility of being placed on an Opening Day roster for the first time. But the outfielder's offensive struggles during the Grapefruit League season have jeopardized his status on the Braves' 40-man roster.


UPDATED: Opening Day roster projections
Spring Training saw slow-moving free-agent market accelerate and many of MLB Pipeline's finest get their first crack at competing in Major League camps. As such, personnel decisions have taken a much clearer scope in the four weeks since MLB.com reporters made their 25-man Opening Day roster projections.


Hammel finding feel for two-seam fastball
Royals right-hander Jason Hammel's primary mission this spring was to command his two-seam fastball and get more ground balls. After Thursday's start against the Dodgers, a 14-8 win by the Royals, Hammel believes he's getting really close.


Hill eager to 'move forward' after rough outing
Rich Hill is tough on himself even when things go well, so he sure wasn't holding back on Thursday, when he retired only one of eight Royals batters in a 14-8 Dodgers loss on a windy day. "Pitching like that is not fun," said Hill.


Davis could return to action Sunday
Orioles first baseman Chris Davis' sore right elbow has improved greatly, and manager Buck Showalter said that he should return to action on Sunday.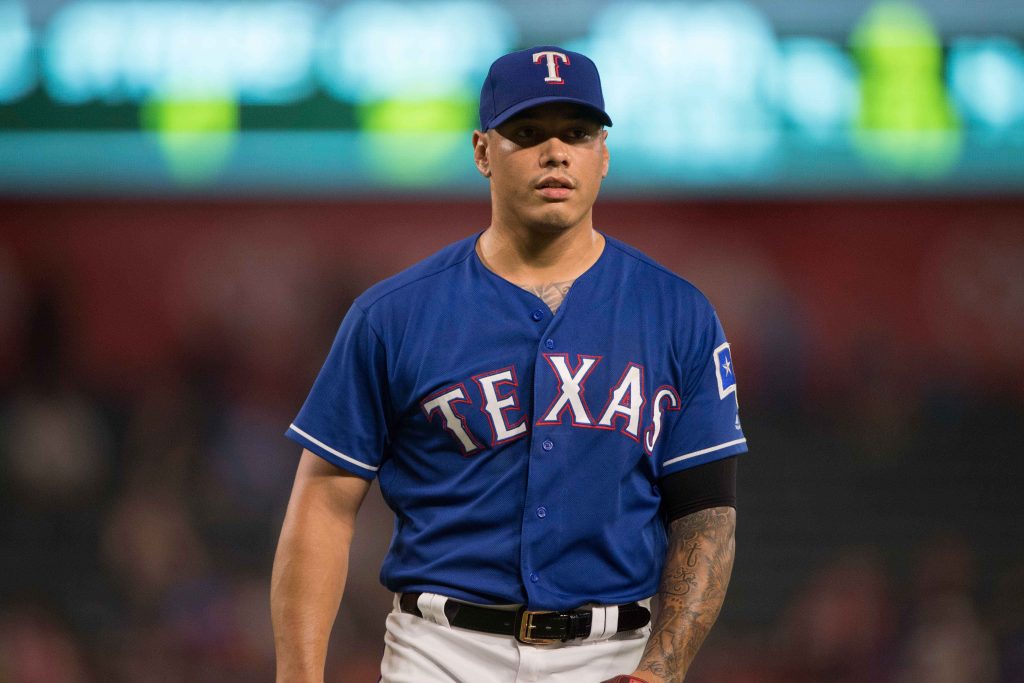 Rangers Notes: Free Agency, Pitching Health, Profar
Though some have wondered whether the Rangers could make a late play for one of the remaining free agents, GM Jon Daniels said today that isn't in the cards, as Evan Grant of the Dallas Morning News reports. Texas could surely stand to add another pitcher, with both Alex Cobb and Greg Holland seeming to…


Cotton diagnosed with sprained UCL
A's starter Jharel Cotton will seek a second opinion after receiving unfavorable news on his sore right elbow. Cotton has been diagnosed with a sprained ulnar collateral ligament, which signifies a tear of the UCL.


Baseball world mourns legendary coach Garrido
The baseball world lost a coaching legend on Thursday. Augie Garrido, a five-time College World Series champion with Cal State Fullerton and Texas, died early Thursday morning at age 79.


Prospect Peters making strides on the hill
Down the final stretch of Spring Training, Marlins left-hander Dillon Peters is starting to put things together. The organization's No. 15 prospect, according to MLB Pipeline, is hoping that a strong finish makes for a tough decision in finalizing the starting rotation.