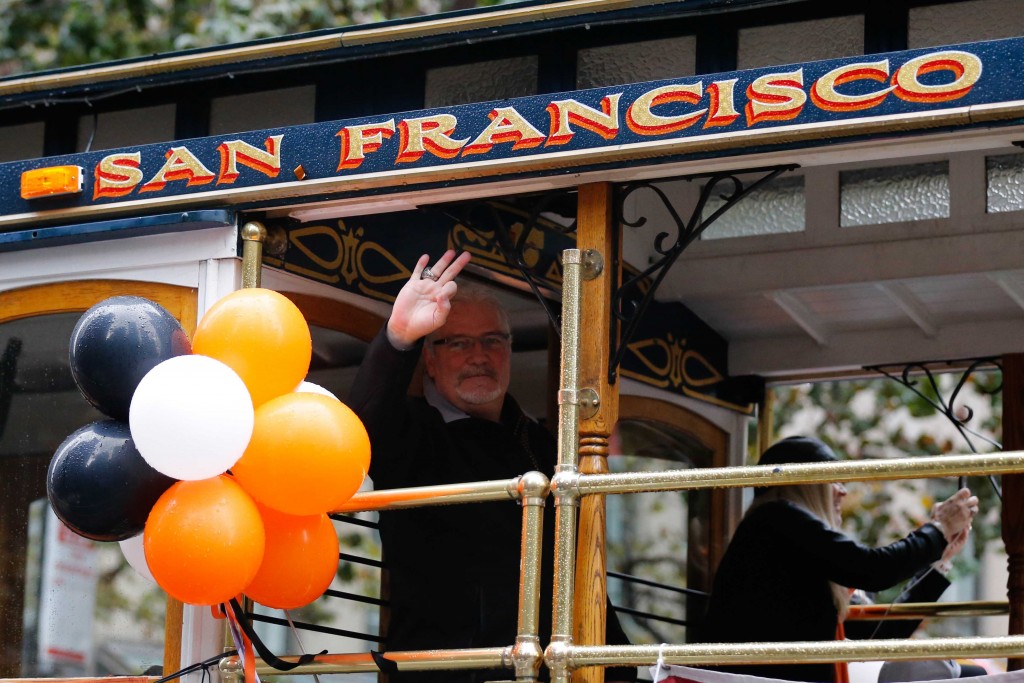 MLBTR Poll: Grading The Giants' Offseason To Date
The winter isn't over — far from it, in fact — but a few teams have gone further than others in determining their direction for the coming season. Out in San Francisco, there's no question that the Giants are pushing in some chips in hopes of rebounding from a miserable 2017 season, while at the…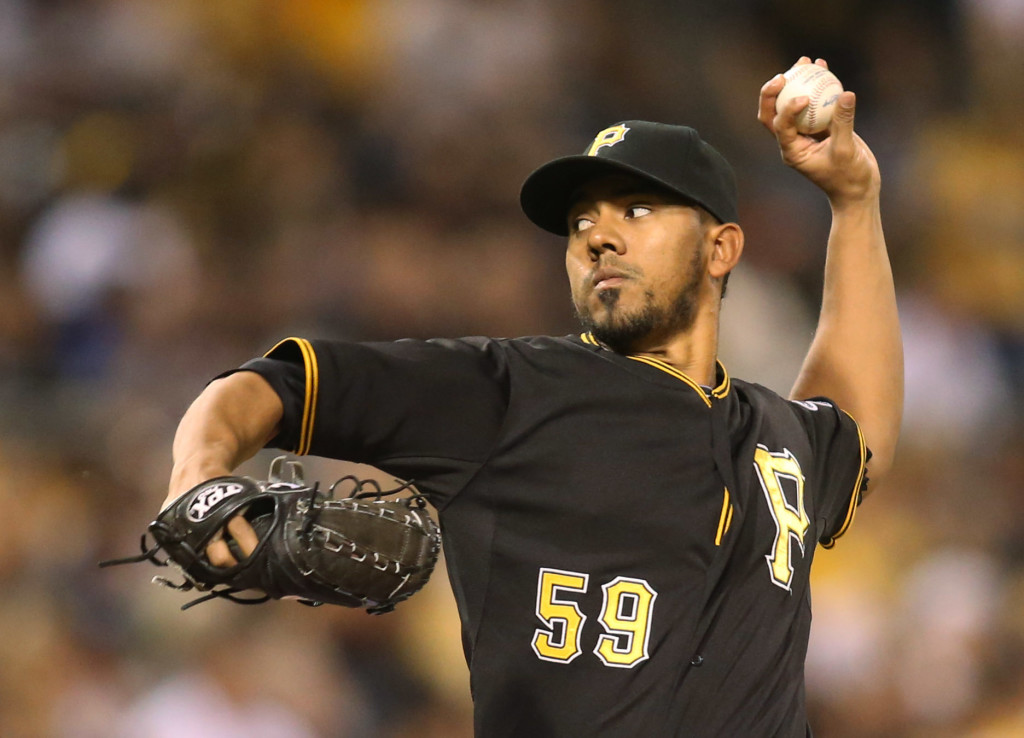 Diamondbacks To Sign Antonio Bastardo
Adding to a run on bounceback pitching candidates, the Diamondbacks have struck a minors deal with lefty Antonio Bastardo, according to Bob Nightengale of USA Today (Twitter links). He'll earn at a $1.5MM rate if he can make the team out of camp and can also accrue up to $4MM in incentives, though that is seemingly tied to…


The best hitter you know nothing about
As every St. Louis fan knows, the Cardinals had an unexpected breakout season from a power-hitting righty outfielder in 2017. This is a player who was born in 1988, entered the professional ranks in 2006 and put up impressive stats at several levels of the Minors around a variety of injuries, finally managing to stick in the bigs in the year he turned 29.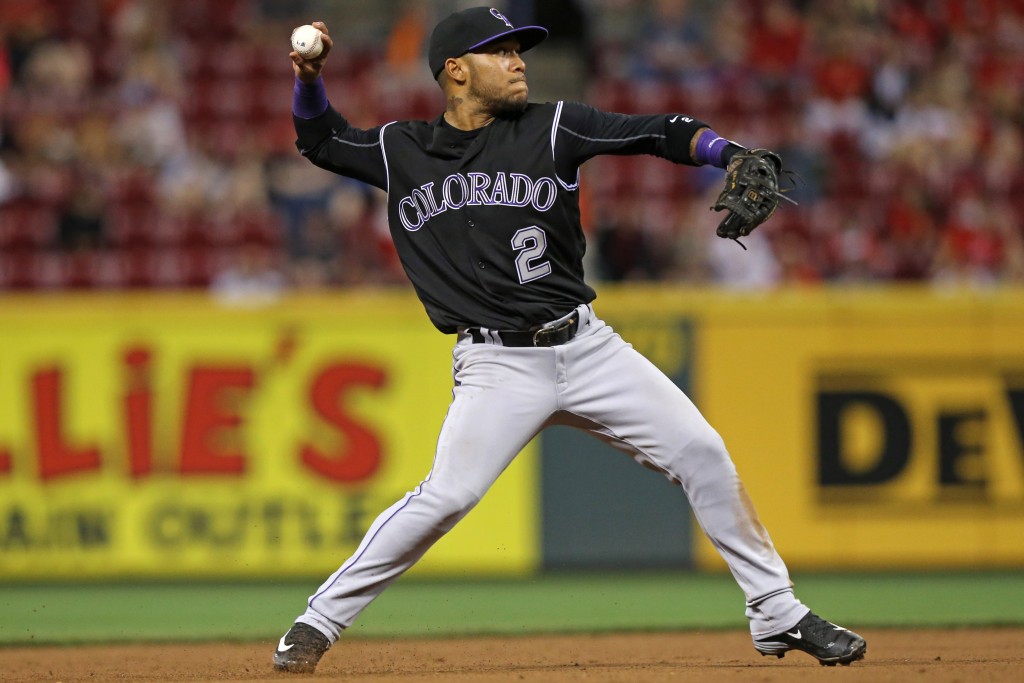 The Tigers have reached a minor-league deal with veteran infielder Alexi Amarista, according to Anthony Fenech of the Detroit Free-Press (Twitter links). He'll receive an invitation to participate in MLB camp. Amarista, 28, spent the 2017 season with the Rockies. The Colorado organization declined a $2.5MM club option for the coming season, preferring instead to pay him…


Tender trio: Correa, Lindor, Seager paving way
If we're really lucky, we'll be debating the greatness of this era of young shortstops for the next decade. Sometimes, we just get lucky that way. Besides, what else are baseball fans supposed to feel when they channel surf through a baseball evening and catch glimpses of the Astros' Carlos Correa, the Indians' Francisco Lindor and the Dodgers' Corey Seager?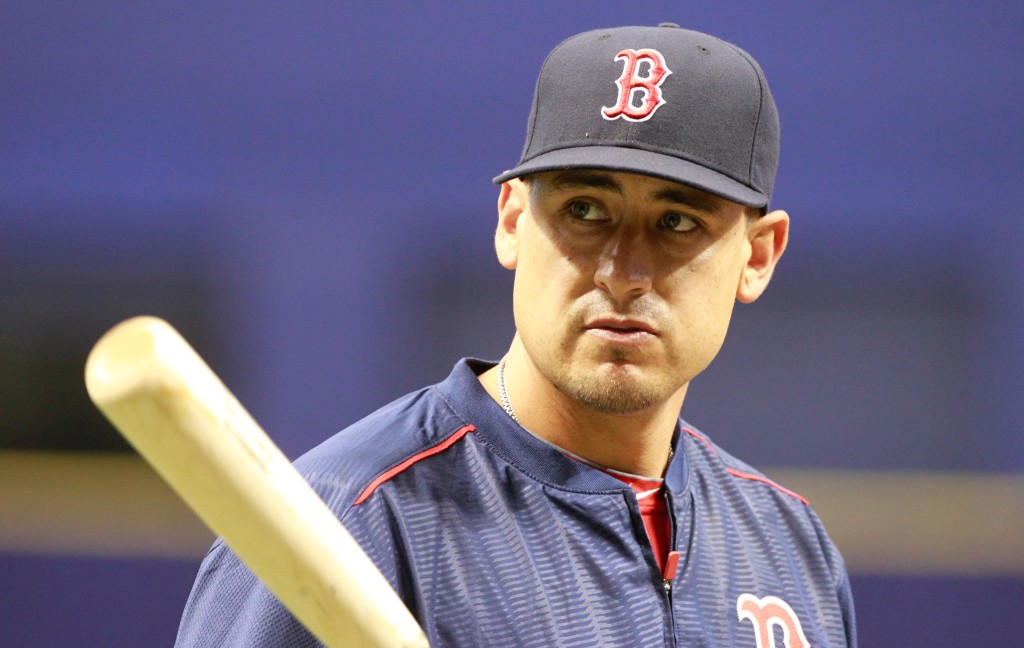 The Padres have inked a minors pact with veteran first baseman Allen Craig, according to Chris Cotillo of SB Nation (via Twitter). The contract includes an invitation to MLB Spring Training, Dennis Lin of the San Diego Union-Tribune tweets. Craig, 33, will be looking to get his career back on track after a disastrous tenure…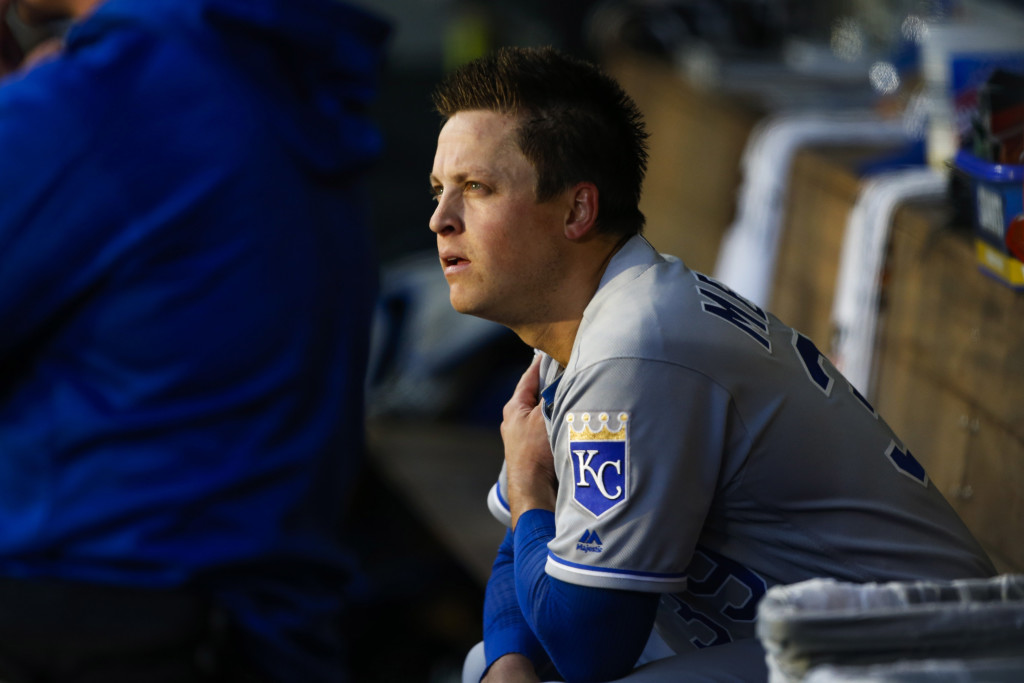 Diamondbacks To Sign Kris Medlen
The Diamondbacks have agreed to a minor-league deal with righty Kris Medlen, according to Bob Nightengale of USA Today (via Twitter). He'll have an opt-out opportunity on March 27th if he's not added to the MLB roster. If he is, Medlen can earn $1.1MM for the coming season. Medlen, who is now 32 years of…


A-Rod joining ESPN's 'Sunday Night Baseball'
Alex Rodriguez will join ESPN's "Sunday Night Baseball" broadcast team, replacing Aaron Boone, who left to become manager of the Yankees, a source told MLB.com's Mark Feinsand.


History says J.D.'s 5-year outlook is strong
No one doubts the thunder in the bat of J.D. Martinez, but as he enters his thirties, and with a glove that's not considered a strength, teams are wondering how well he will age. Let's look back at previously similar players to see how it turned out in the past.


Gimenez deal indicates Cubs serious about Yu
The Cubs agreed to a Minor League deal with catcher Chris Gimenez as they try to land Yu Darvish, the top arm on the free-agent market. Not to slight the 35-year-old Gimenez's attractiveness, but it's probably not a coincidence that the Cubs left the job backing up Willson Contreras open until talks with Darvish got serious.


How MLB.com writers voted in HOF balloting
Thirteen MLB.com reporters were among those eligible to cast ballots in the 2018 Hall of Fame vote conducted by the Baseball Writers' Association of America. Here's a look at how they voted.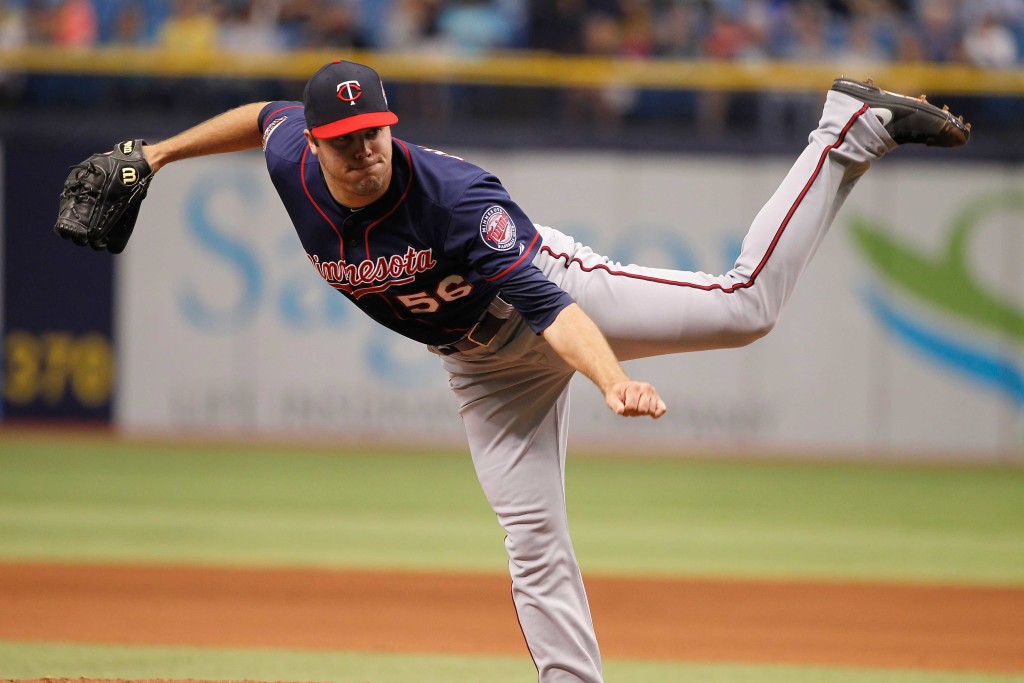 Minor MLB Transactions: 1/23/18
We'll track the day's minor moves in this post: Outfielder Jacob May was outrighted by the White Sox after clearing waivers, Baseball America's Matt Eddy reports. Likewise, Angels lefty Nate Smith is headed for Triple-A via outright. Both were designated for assignment recently. The Tigers have purchased the contract of lefty Caleb Thielbar from the St. Paul Saints, per…


Baseball continues to blossom in Colombia
Baseball continues to flourish in Colombia, where 34 prospects from Cartagena, Barranquilla and Cali are showing their skills at a showcase organized by the Colombian Association of Baseball Agents and Trainers at Estadio Takurika.


Chipper, Thome, Vlad shined against the best
Potential Hall of Fame newcomers Chipper Jones, Jim Thome and Vladimir Guerrero all did some damage during their careers against pitchers who since have received baseball's highest honor.


D-backs reportedly add Medlen, Bastardo
The D-backs reached deals with a pair of hurlers Tuesday morning, inking Minor League contracts with veterans Kris Medlen and Antonio Bastardo, according to USA Today's Bob Nightengale. The club has not yet confirmed the report.


Royals prospects pay homage to Ventura
Visiting the gravesite of Yordano Ventura, who died in an auto accident one year ago today in the Dominican Republic, was just one of many scheduled stops for a group of 17 Royals prospects during a recent visit to that country.


Travis progressing, focused on helping Jays
Devon Travis hopes there will come a time when he can stop answering questions about his health, a day when the sole focus can be on the field instead of the frequent tests and medical reports away from it.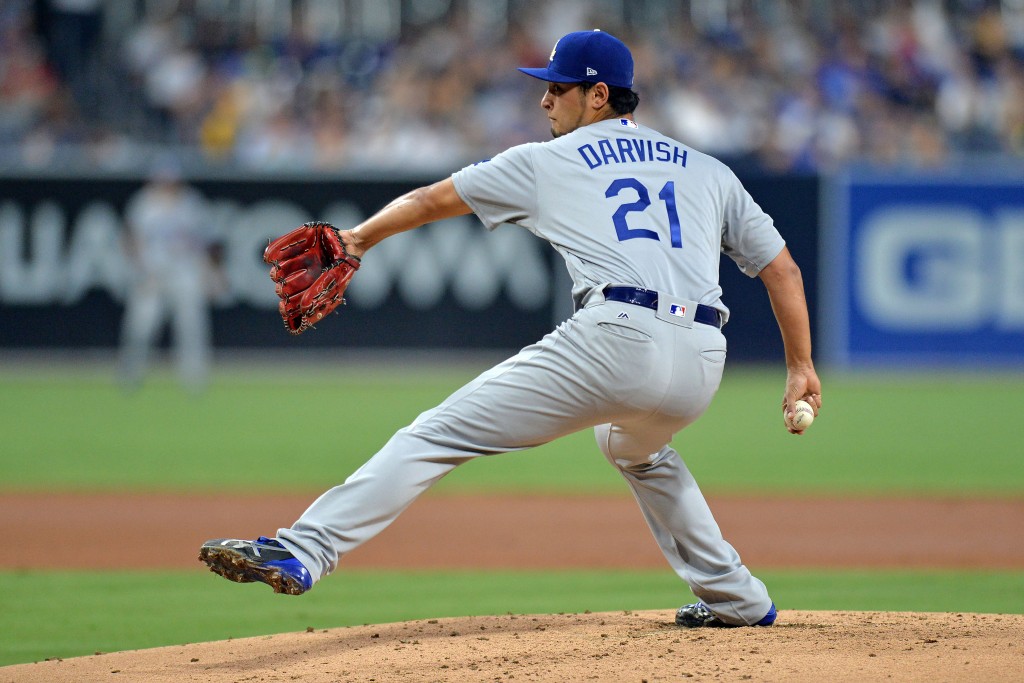 NL Central Notes: Darvish, Brewers, Harrison, Cubs
The Brewers have reportedly made an offer to free-agent righty Yu Darvish, but specifics of the proposal have yet to come to light. However, both Peter Gammons of Gammons Daily and Tom Haudricourt of the Milwaukee Journal-Sentinel have explored the topic to varying degrees since initial word of the Darvish offer broke in Japan. Gammons suggests…


LA hosts firefighters to open Community Tour
Firefighters who risked their lives protecting communities in the recent deadly California wildfires enjoyed a welcomed respite on Monday at Dodger Stadium. About 350 first responders were treated to lunch and a batting-practice session by the Dodgers on the opening day of the club's 15th annual Dodgers Love L.A. Community Tour, presented by Bank of America.


Feinsand: Lynn, Cobb may wait on Yu, Arrieta
Lance Lynn and Alex Cobb could be fallback plans for teams that come up short in their bids for Yu Darvish and Jake Arrieta. With that in mind, it's fair to ask: Are Lynn and Cobb essentially obliged to wait for Darvish and/or Arrieta to sign before they can land their own respective deals?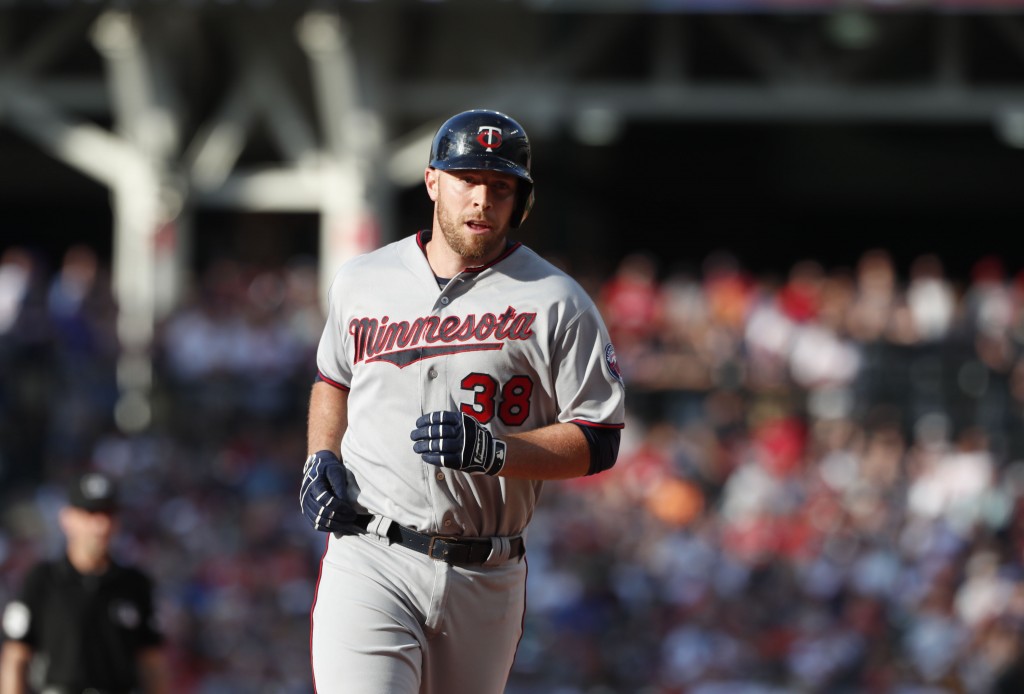 Cubs Agree To Sign Chris Gimenez
The Cubs appear to have a minor-league deal in place with catcher Chris Gimenez, which the University of Nevada baseball club (his collegiate team) tweeted recently and SB Nation's Chris Cotillo confirms on Twitter. Other terms of the agreement are not yet known. While minors pacts with veteran catchers typically aren't very exciting, this one…


Quick Hits: Pace Of Play, Prospects, Orioles, McCutchen
In his latest column for The Athletic, Ken Rosenthal chats with five players — Max Scherzer, Daniel Murphy, Paul Goldschmidt, Jerry Blevins and Chris Iannetta — about their concerns over the proposed 20-second pitch clock and their more general thoughts on the league's pace of play initiatives. All of the players express a willingness to change…


NL West could get more wild in 2018
The National League West is MLB's sleeping giant. It's not just about the Dodgers and the Giants anymore. From top to bottom, the division is starting to flex its muscles.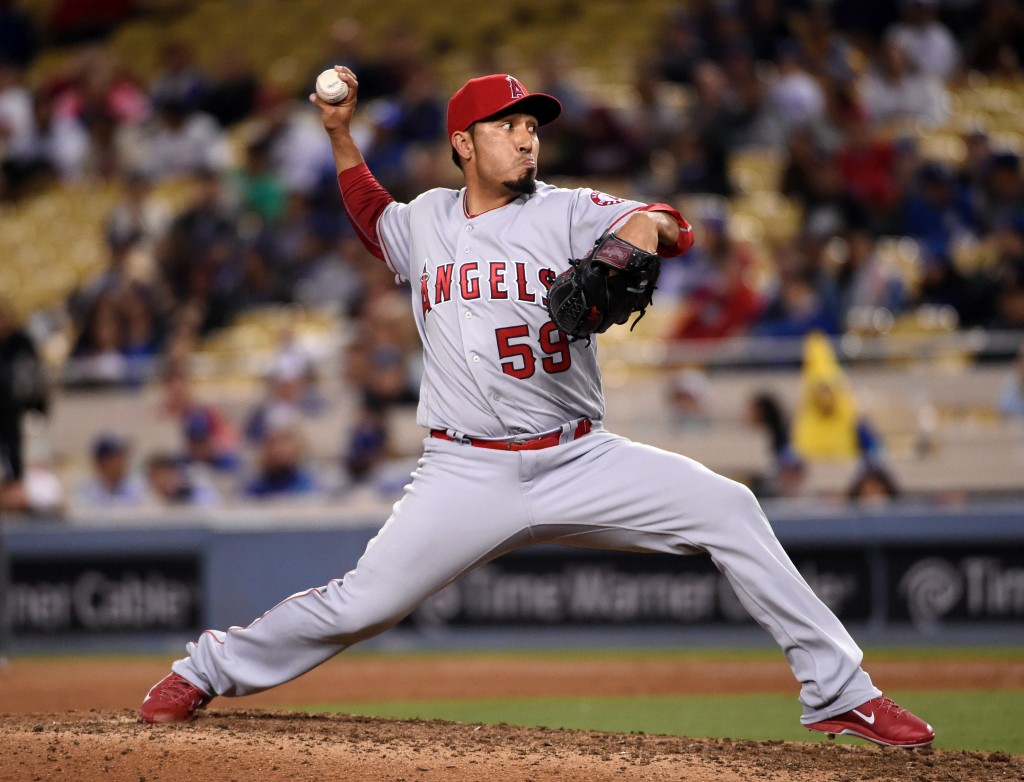 Diamondbacks To Sign Fernando Salas
The Diamondbacks have reached a minor-league deal with righty Fernando Salas, according to SB Nation's Chris Cotillo (Twitter link). Additional terms are not yet known, but it seems fair to presume he'll receive an invitation to the MLB side of spring camp. Salas, 32, has bounced between the Angels and Mets over the past two…


Angels' outfield trio among MLB's best
With the start of Spring Training drawing closer, anticipation is building for the 2018 season. Pitchers and catchers are scheduled to report to Tempe, Ariz., by Feb. 13, so it's time to break down the Angels' roster. This is the fifth installment of a multi-part Around the Horn series taking a position-by-position look at the projected starters and backups heading into the season. Today we'll examine the outfielders.


Cutch pens heartfelt letter to Pirates fans
A trade moved Andrew McCutchen's career out of Pittsburgh, but the former face of the franchise made it clear Monday that the move didn't take Pittsburgh out of his heart and mind.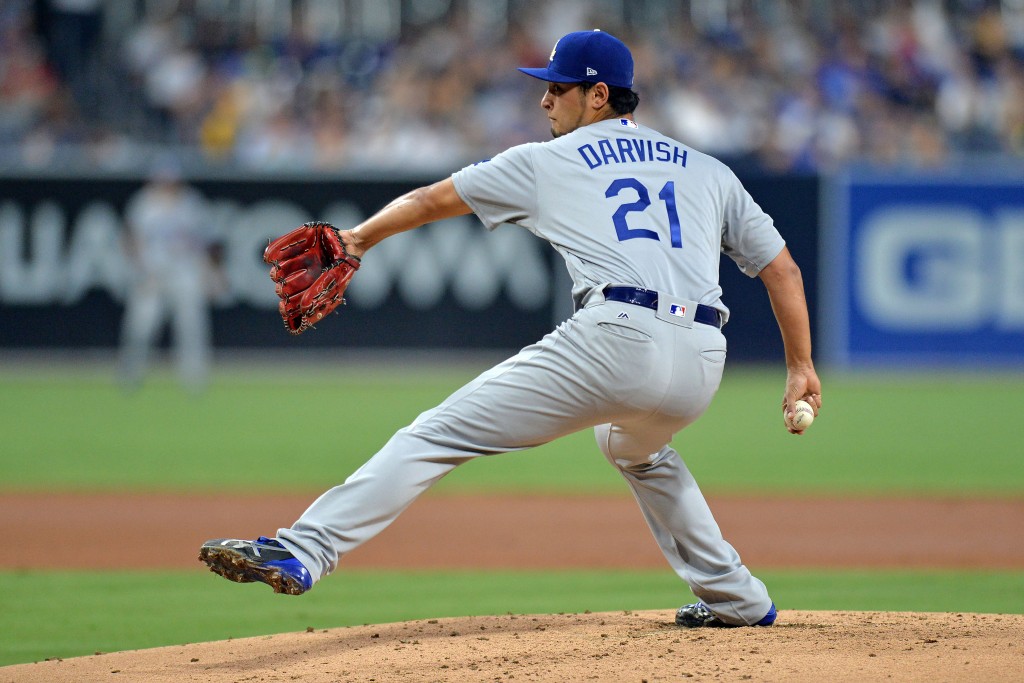 Yu Darvish Has Reportedly Received Five-Year Offer
Yu Darvish has received "at least" one five-year offer, reports ESPN's Jerry Crasnick (via Twitter). Crasnick does not specify if the five-year offer is the one which he's reportedly received from the Brewers, though Milwaukee is indeed one of the teams in the mix for Darvish, per the report. The Twins, Rangers, Cubs and Dodgers…


Giants find center fielder, sign free agent A-Jax
The Giants and free-agent center fielder Austin Jackson have agreed to a two-year deal, the team announced Monday. A source told MLB.com's Mark Feinsand that the contract is worth $6 million, and it could reach $8.5 million with incentives.


Lindor on R.B.I. 18 cover: 'It's a huge honor'
After setting down an oversized rendering of the new R.B.I. Baseball 18 cover at Tribe Fest this weekend, Francisco Lindor was asked if he is as good at video games as he is at playing shortstop for the Indians. Lindor did not hesitate at all with his answer.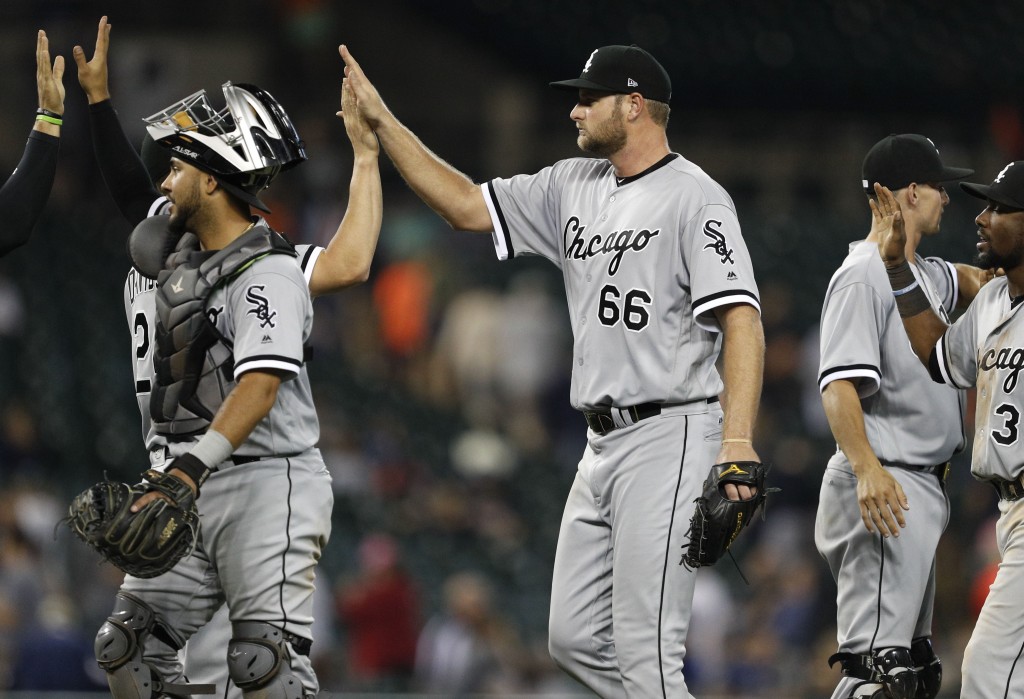 White Sox Sign Chris Volstad, T.J. House, Matt Skole To Minor League Deals
The White Sox announced a slew of non-roster invitations to Major League Spring Training today, including minor league deals with right-hander Chris Volstad, left-hander T.J. House and corner infielder Matt Skole. (The Sox also confirmed their previously reported minor league agreements with free agents Rob Scahill, Michael Ynoa and Patrick Leonard.) Volstad, 31, will return…


Vlad left Hall-worthy mark in 1 year with Texas
Vladimir Guerrero, who helped the Rangers make their first trip to the World Series in 2010, will find out Wednesday if he has been elected to the Hall of Fame. For his former manager and teammates in Texas, there is no question Guerrero belongs.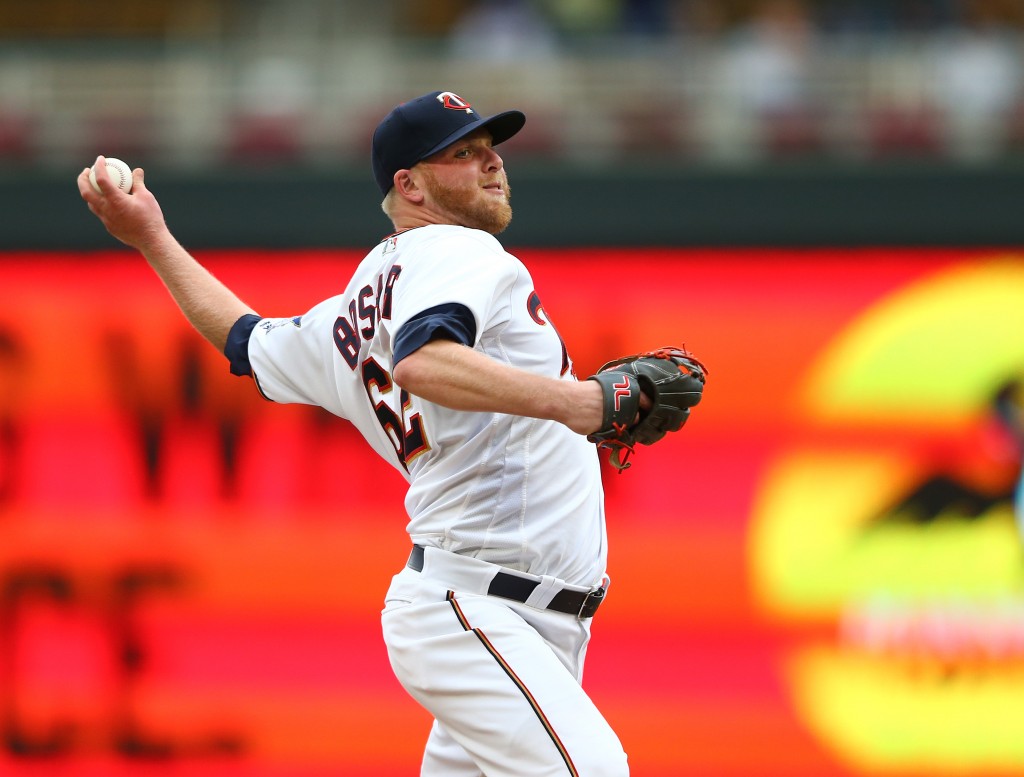 The Astros have claimed left-handed reliever Buddy Boshers off waivers from the Twins, per a team announcement from Houston. Boshers was designated for assignment by the Twins in order to clear a roster spot for Addison Reed. Boshers pushes Houston's 40-man roster up to a count of 39. Set to turn 30 in May, Boshers parlayed…


Old-school bat flip tops MLB Network's Top 50 list
The bat flip is one of the most exciting occurrences on a baseball diamond -- both in the punctuation it confers on the preceding home run, and in the personality behind its creativity. As we appreciate this artistic flourish, here's a look at the 50 greatest bat flips of all time.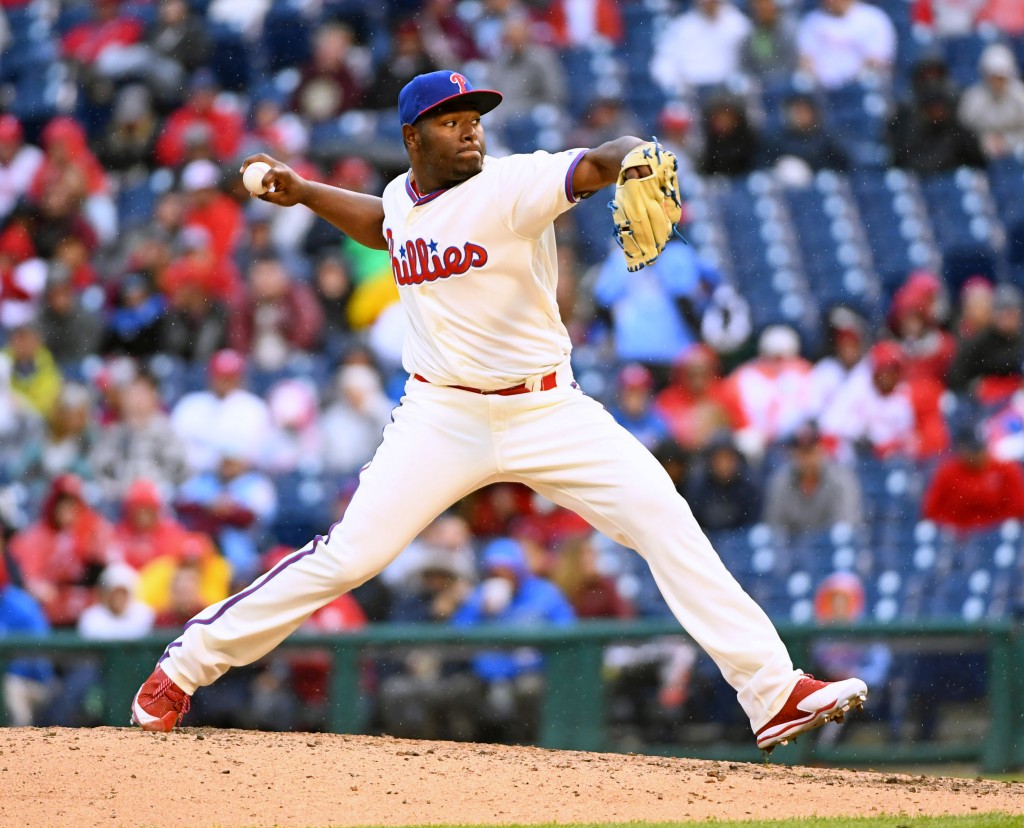 Hector Neris Switches Agencies
Phillies closer Hector Neris has changed his representation and is now a client of Octagon, FanRag Sports' Robert Murray tweets.  Neris joins Carlos Santana, Cesar Hernandez, and Cameron Rupp as notable Phillies players under the Octagon banner. After a breakout 2016 season, it was seen as just a matter of time before Neris was eventually…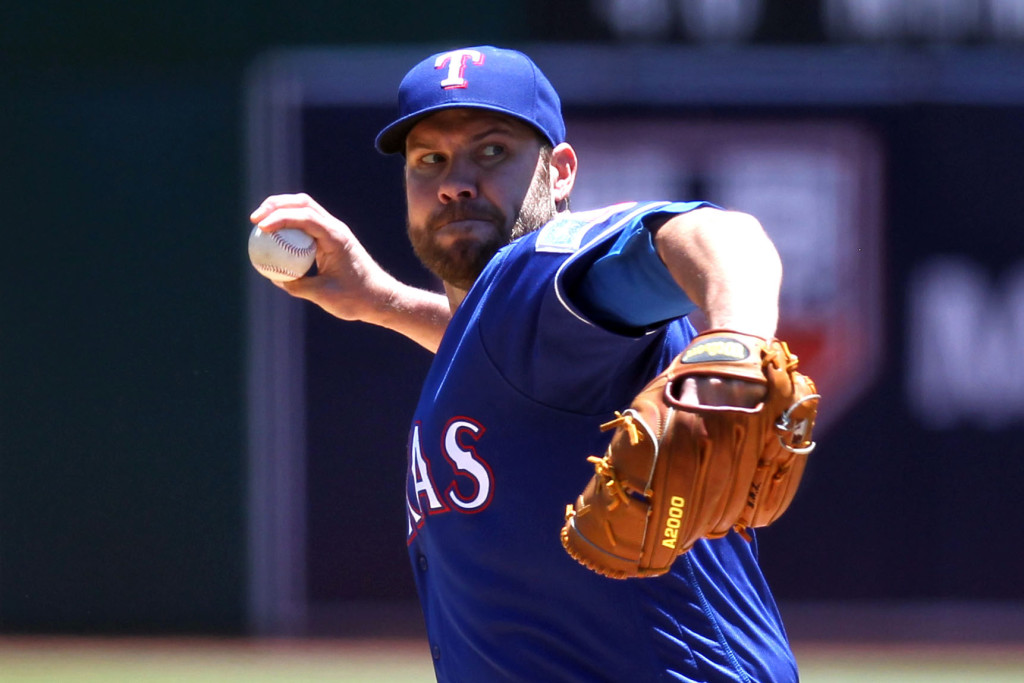 AL Notes: Lewis, Reed, Blue Jays, Royals
Colby Lewis' playing career seemed to end back in November when he accepted a job as a special assistant to Rangers GM Jon Daniels, and the veteran righty confirmed to reporters (including MLB.com's T.R. Sullivan) that he has indeed hung up his glove.  Drafted 38th overall by the Rangers in the 1999 draft, Lewis spent…


Yordano left indelible mark in Kansas City
Former Royals right-hander Yordano Ventura, who died in 2016, meant much more than the numbers and baseball achievements, and a couple of dusty pennants he helped win. Ventura was a symbol of what was possible.


Carter touching 'em all is MLB Network's top finish
Baseball has lavished fans with some incredible finishes over the years, and everyone has his or her favorite. MLB Network just ranked the Top 50 finishes of the Expansion Era (since 1961). The following list is bound to spark debate and stir some unforgettable memories. Where did your favorite baseball finish rank?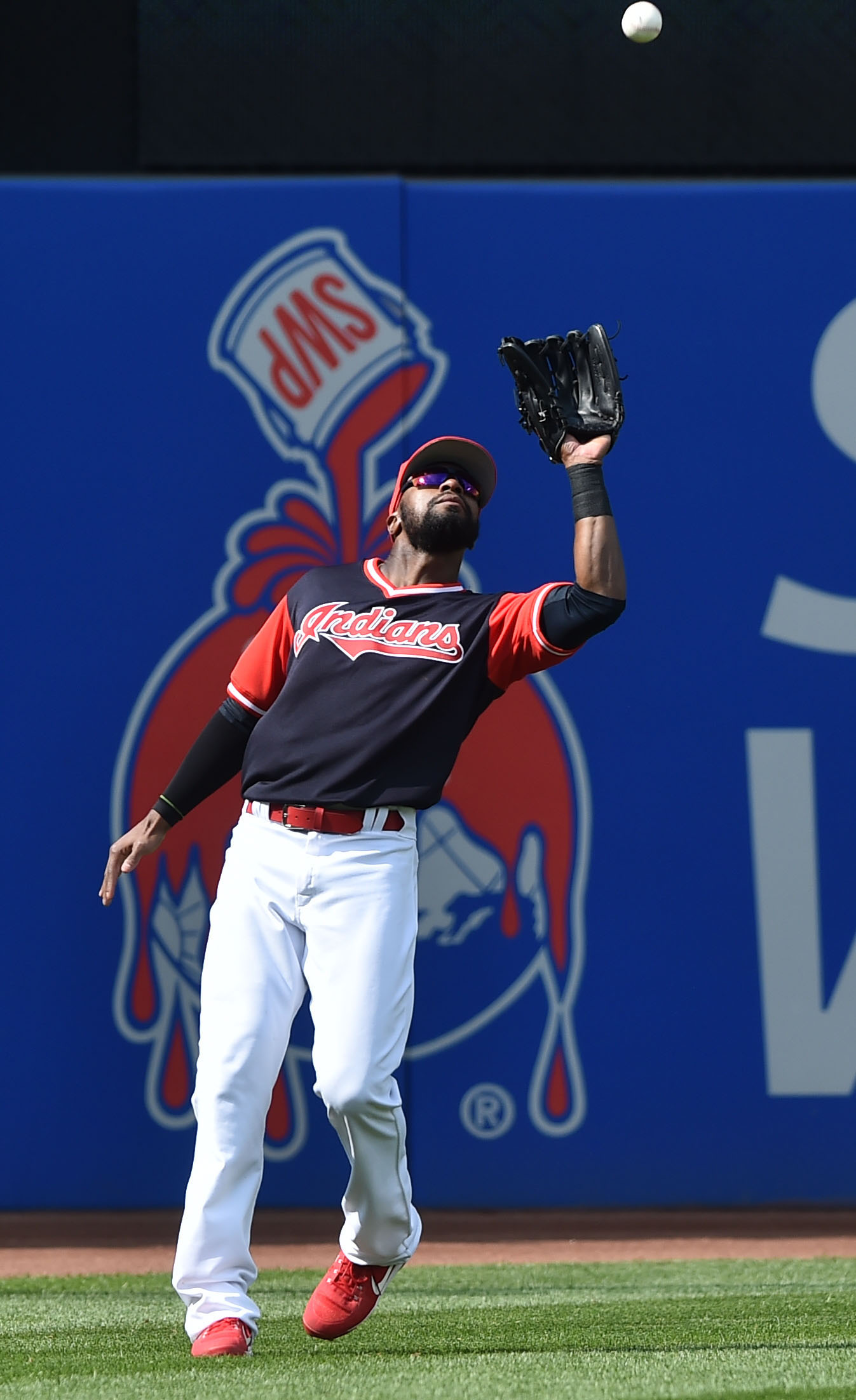 7:59pm: Jackson can boost his 2019 salary by up to $2.5MM if he meets certain plate appearance-based targets, Andrew Baggarly of The Athletic tweets, so the escalator provision will not impact the Giants' efforts to stay under the tax threshold for the coming season. 7:40pm: In a statement, Giants GM Bobby Evans acknowledged the agreement…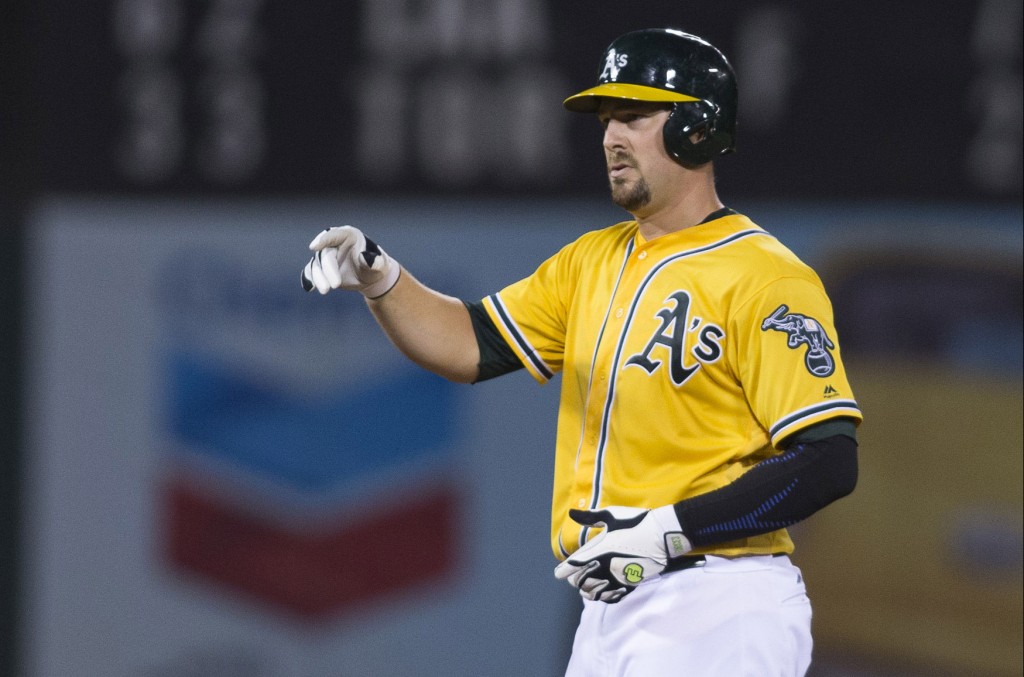 Minor MLB Transactions: 1/22/18
Here are Monday's minor moves from around the league… The D-backs are in agreement with right-hander Michael Blazek on a minor league contract, tweets SB Nation's Chris Cotillo. Blazek, 29 in March, has spent his career to date with the Cardinals and Brewers, most recently pitching 8 1/3 innings for Milwaukee last season. He looked…


Phils' Kingery leads Top 10 2B Prospects
The Top 10 second baseman list features just two holdovers from last year's list, the Phillies' Scott Kingery and the Padres' Luis Urias, who are now the top-ranked prospects on the list.


J.D.'s potential uncovered during Astros tenure
Presumably, J.D. Martinez will be playing baseball somewhere this year. Even if he ends up signing for fewer years than he desires, Martinez undoubtedly will be among the top earners of his current free-agent class.


Brewers reportedly make offer to Darvish
The Brewers reportedly have jumped into the fray for top free-agent starter Yu Darvish, who made sure his nearly two million Twitter followers knew all about it.


10 reasons McGriff's HOF case is overlooked
Fred McGriff ranks among the more unfortunate Hall of Fame candidates in terms of the timing of his career. While his résumé will likely be passed on to the Veterans Committee, it's worth remembering where McGriff stood at the time of his peak.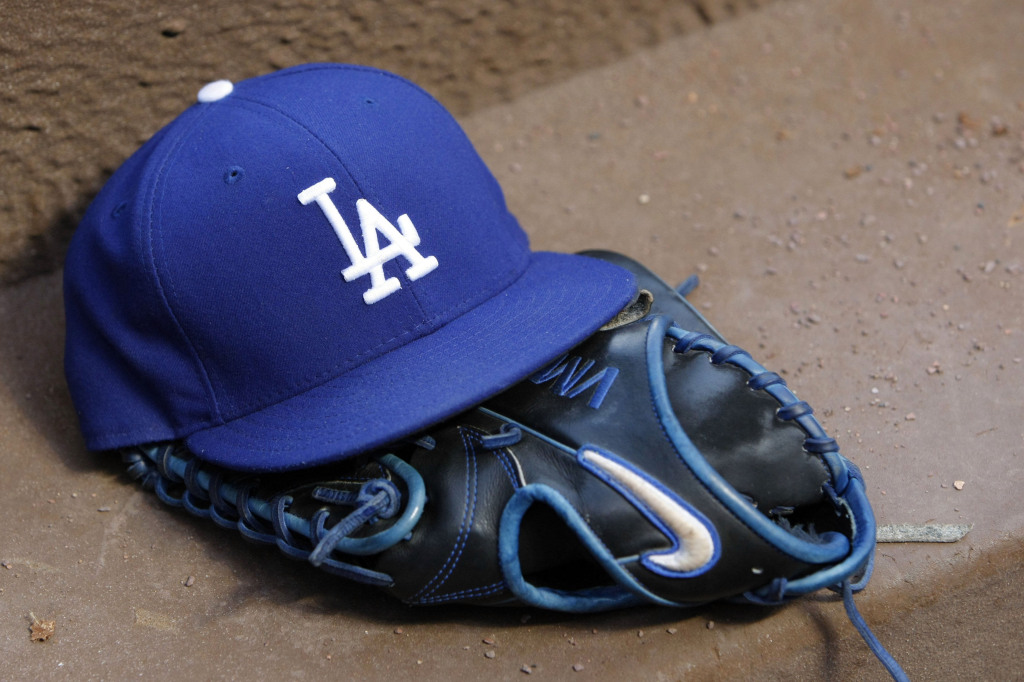 Minor MLB Transactions: 1/21/18
Here are the latest minor league moves from around baseball, with the newest transactions at the top of the post… The Dodgers have agreed to a deal with right-hander Andrew Robinson, as announced by Robinson himself via Twitter.  The contract is presumably a minor league pact for the former Georgia Tech hurler, who turns 30…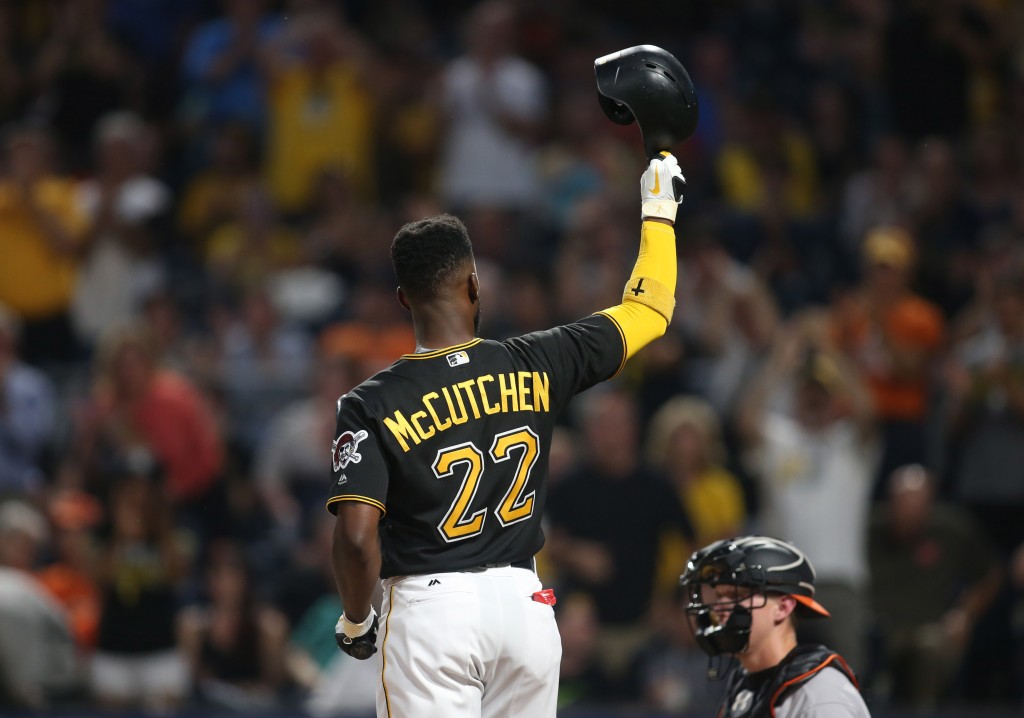 Baseball Blogs Weigh In: Pirates, Astros, Mets, Jays, Phils, Rox, Cards
This week in baseball blogs… Pirates Breakdown (links: 1, 2), The Point of Pittsburgh and DiNardo's Dugout (podcast) react to the franchise-altering trades the Bucs have made in the past week. Astros County analyzes the club's acquisition of Gerrit Cole from the Pirates. Good Fundies borrows from "The Simpsons" to weigh the pros and cons…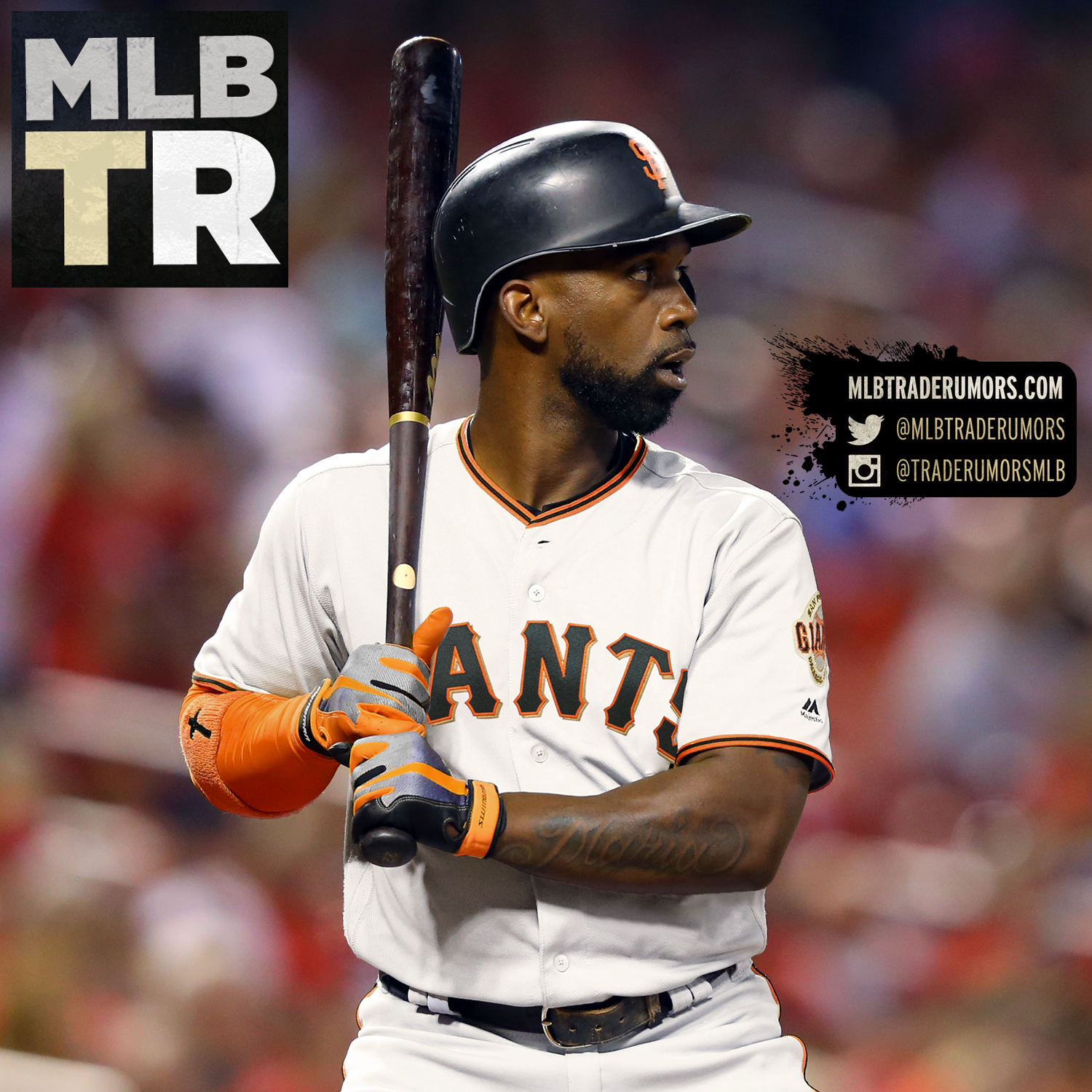 5 Key Stories: 1/13/18 – 1/20/18
Here are the biggest stories MLBTR has featured since last weekend… Pittsburgh says goodbye to two stars: Dating back to the 2016 season, it seemed like a matter of when – not if – the Pirates would trade center fielder Andrew McCutchen and right-hander Gerrit Cole. It finally happened in separate deals over the past…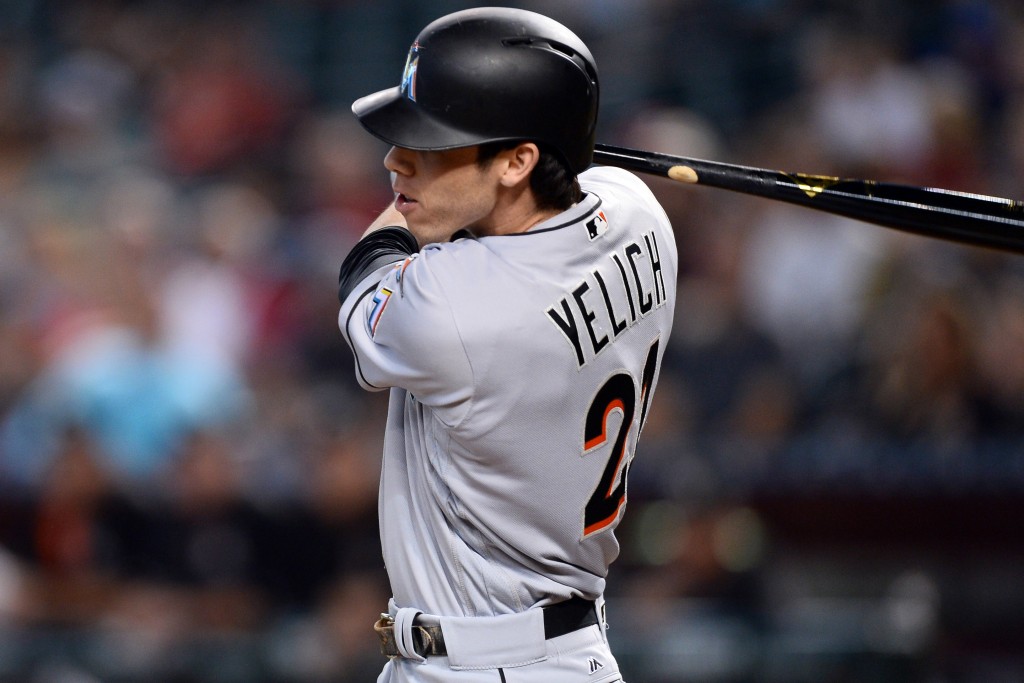 NL West Notes: Padres, Yelich, Giants, Dahl
Some news and notes from around the NL West… In a reader mailbag piece, Dennis Lin of the San Diego Union-Tribune casts doubt on the Padres' chances of trading for Christian Yelich.  The team's pursuit of Eric Hosmer indicates a desire to acquire a younger star player who will still be productive when the Padres…


5 teams that could surprise us in '18
Figuring out who the surprise teams of '18 will be is the difficult part. But there are plenty of serious candidates. Here's a look at five who appear to have a legitimate chance to jump into contention.


'Patient' Lewis wise beyond his years
As a general rule, the Twins haven't brought in Draft picks from the previous year to TwinsFest because it can be a lot for a young player to handle, but they didn't hesitate to invite last year's No. 1 overall pick Royce Lewis to this weekend's TwinsFest.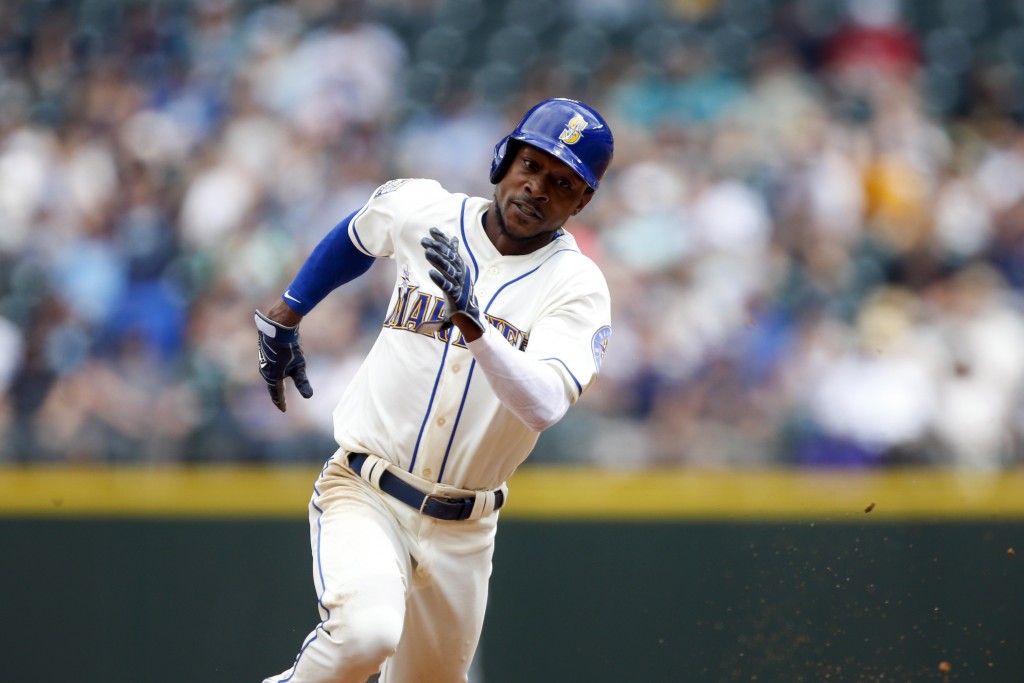 Orioles Interested In Jarrod Dyson
Free agent outfielder Jarrod Dyson is a possibility for the Orioles, according to Roch Kubatko of MASNsports.com. The club has "checked his medicals," Kubatko writes. This is the second straight offseason in which Dyson has been on the Orioles' radar, as Kubatko notes that general manager Dan Duquette discussed Dyson with Kansas City before the…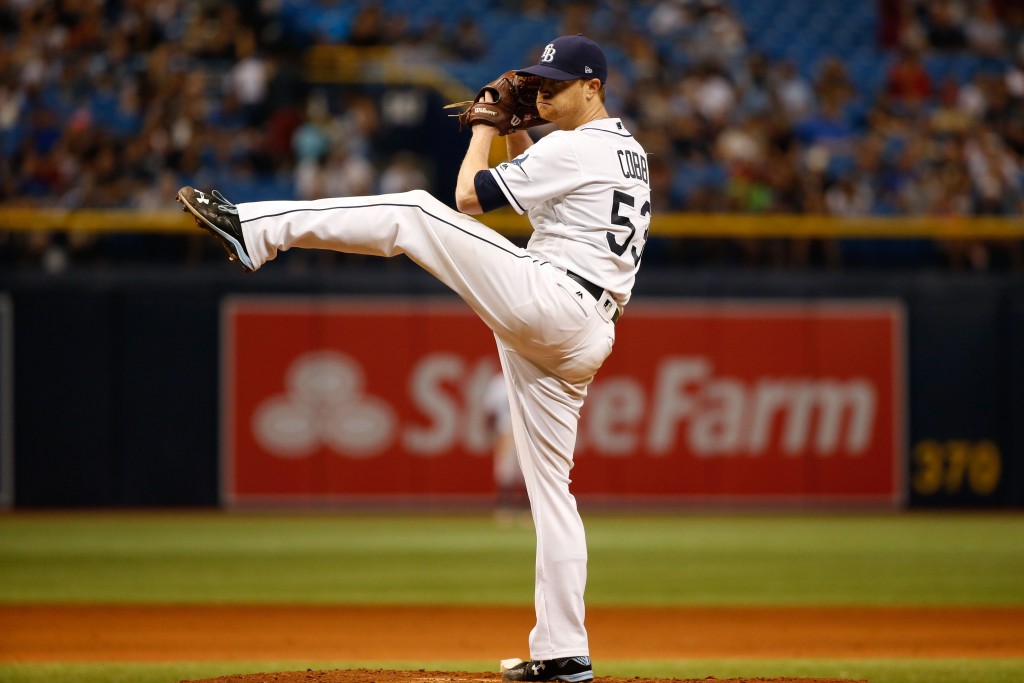 Quick Hits: Cobb, Uehara, Slow Offseason
Right-hander Alex Cobb entered free agency among the best available players, a 30-year-old destined to land one of the offseason's richest contracts. While a hefty payday should still come, Cobb – like the rest of this year's premier free agents – continues to wait for a deal nearly three months after the market opened. Cobb…


Applying Rock Hall standards to Baseball Hall
The Baseball Writers' Association of America will announce the 2018 Hall of Fame class at 6 p.m. ET on Wednesday on MLB Network, and this is shaping up to be an inordinately large class.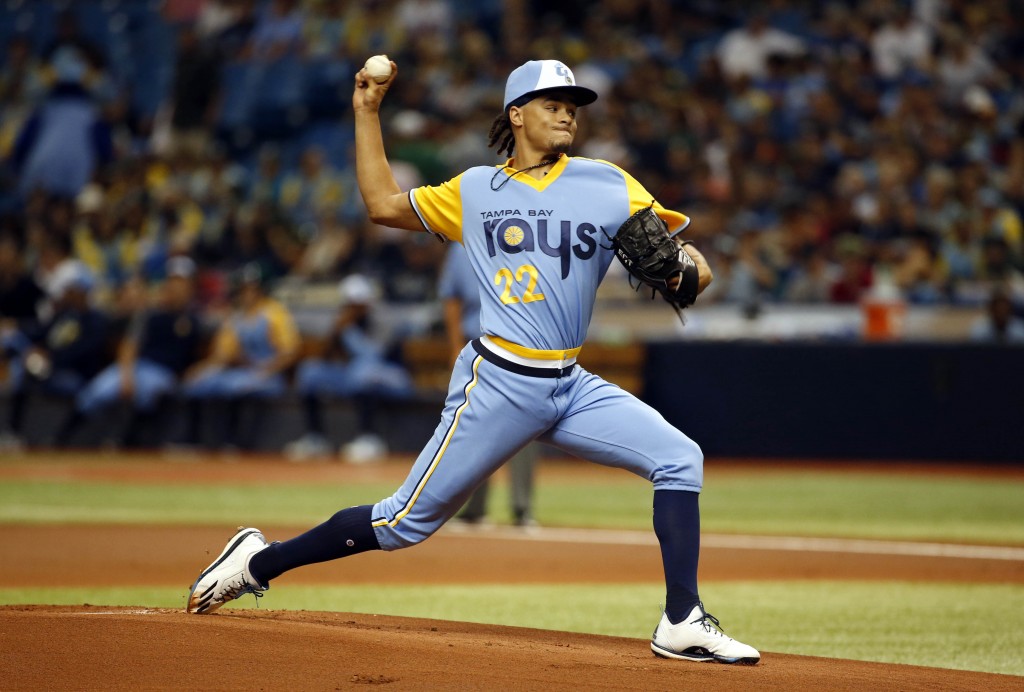 AL Notes & Rumors: Archer, Royals, Dozier, Red Sox
It remains unclear whether the Rays will move Chris Archer, but Jon Morosi of MLB.com writes that they and other teams have been "engaged in consistent trade talks" centering on the right-hander "in recent weeks." Archer, a 29-year-old front-end starter who's on one of baseball's most appealing contracts (he's controllable through 2021 for $34MM), has…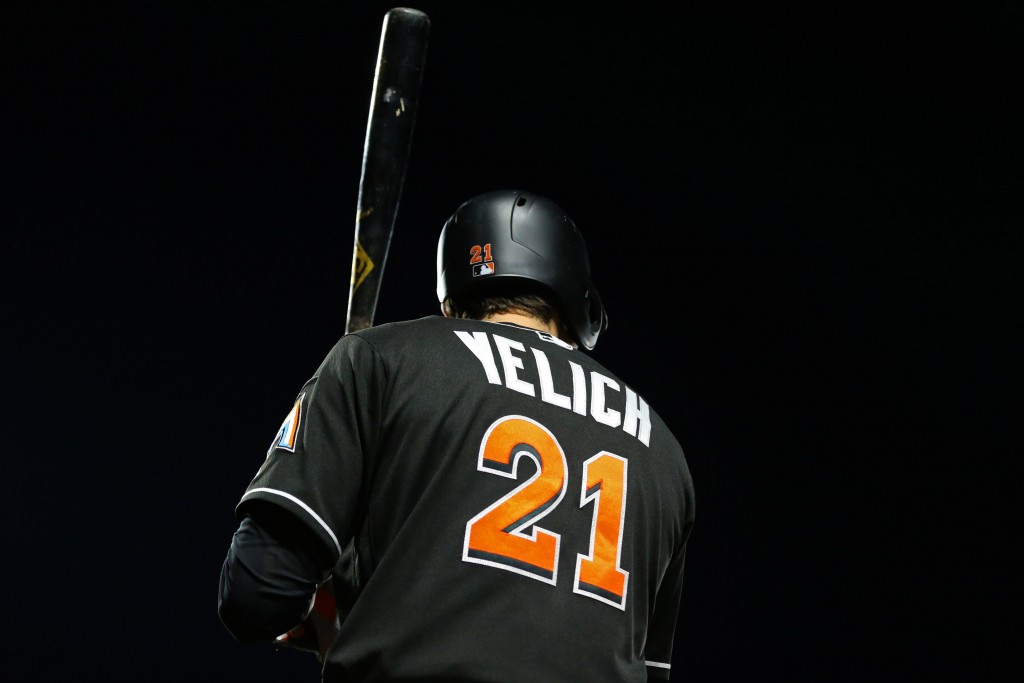 Recapping this week's original content from MLBTR… Even after acquiring Andrew McCutchen, the Giants are in the market for a center fielder. San Francisco's preference to stay under the $197MM luxury tax threshold may limit its options, though Steve Adams still found 13 reasonably priced candidates whom the club could acquire via free agency or…


Kirilloff ready to return strong after year off
After a strong first professional season in 2016 after being the No. 15 overall selection in that year's Draft, outfielder Alex Kirilloff was hoping to build it on it with a successful '17 campaign.


Brewers Make Contract Offer To Yu Darvish
The Brewers have made an official contract offer to Yu Darvish, according to reports from Yahoo Japan (hat tip to Kazuto Yamazaki for the translation).  Interestingly, the original link was retweeted by Darvish himself, whose response of a thinking-face emoji could be interpreted in a few different ways. Darvish's list of suitors had reportedly narrowed…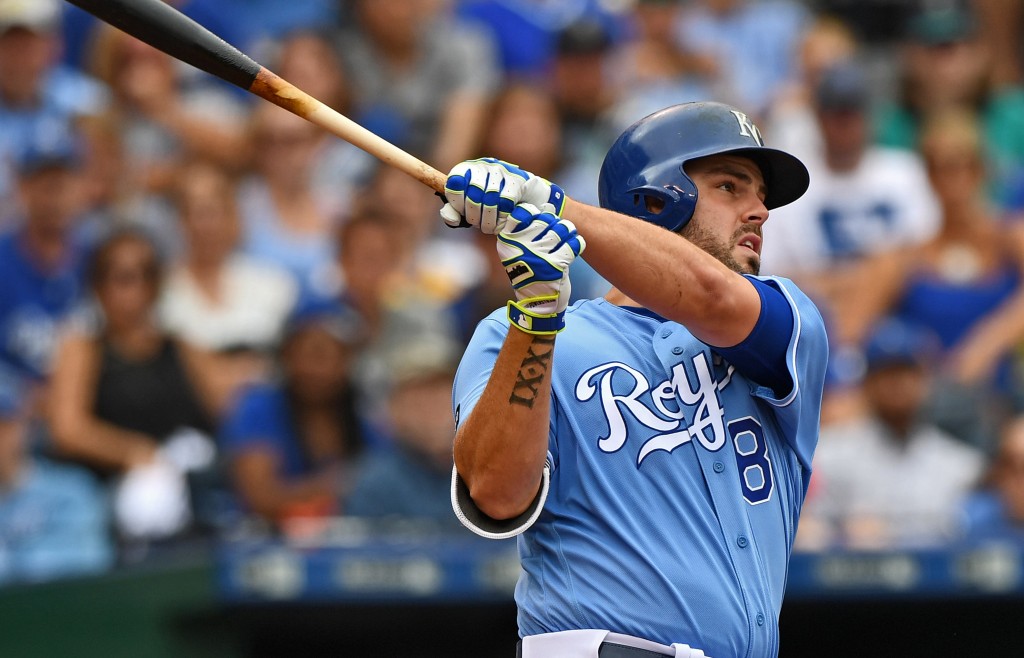 Quick Hits: Moustakas, Blackmon, Kipnis
A few notes from around MLB as we wrap up another day in this historically sluggish offseason… While free agent third baseman Mike Moustakas hasn't drawn much reported interest of late, that wasn't the case early in the offseason, Mark Feinsand of MLB.com writes. However, teams that initially pursued Moustakas balked at his asking price,…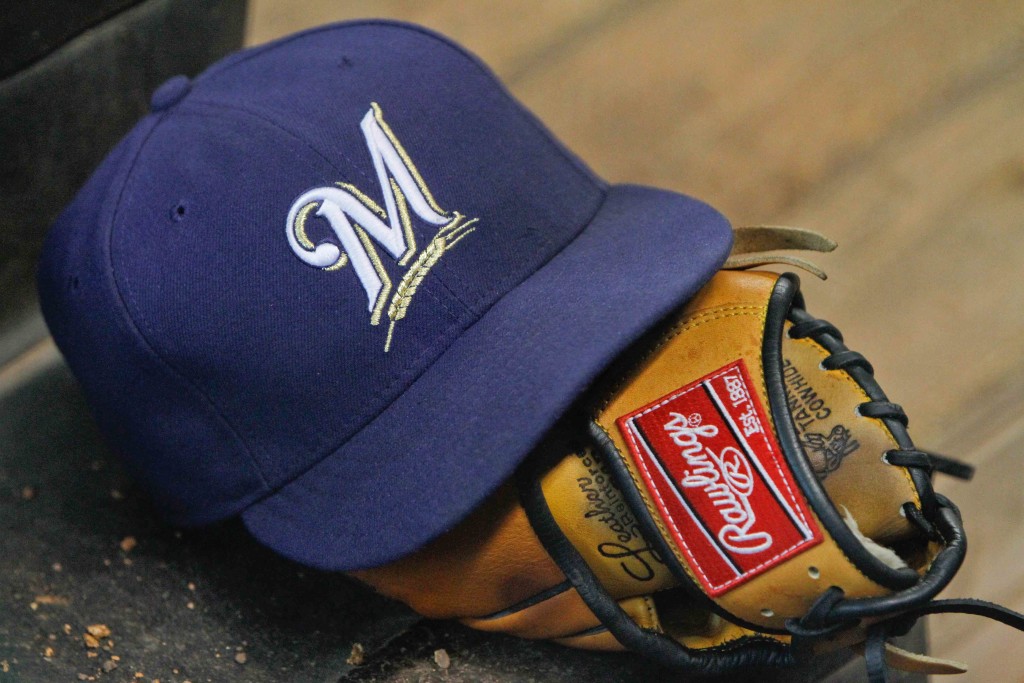 Brewers Reportedly Close To Making Trade
There's "buzz" that the Brewers are closing in on a trade, Jerry Crasnick of ESPN reports. Crasnick doesn't offer any details about an exact trade partner or players involved, though he notes that the Brewers have been discussing outfielders with multiple teams (Twitter link). At present, the Brewers have several outfielders who are either established…


Blue Jays remain on the hunt for pitching
For now, the Blue Jays appear to be set with the position players who will be on the roster for the upcoming season, but a lot of work still has to be done on the pitching staff.


Kimbrel motivated, focused on daughter
Red Sox closer Craig Kimbrel's daughter, Lydia Joy, was born on Nov. 3, and he describes parenting his first child with his wife, Ashley, as, "one of the happiest, joyful times of our life." But it has also been a roller coaster of emotions.


Pineda, May make progress in TJ recovery
Twins right-handers Michael Pineda and Trevor May, who both underwent Tommy John surgery last year, said at TwinsFest they're continuing to rehab without any issues or setbacks.


Lindor stars at jubilant Tribe Fest in Cleveland
While walking through the main hall at Tribe Fest on Saturday, Francisco Lindor retrieved a handful of red and blue bean bags from the ground. The Indians shortstop then handed one to an unsuspecting fan and insisted he stop to take on Lindor in an impromptu game of cornhole.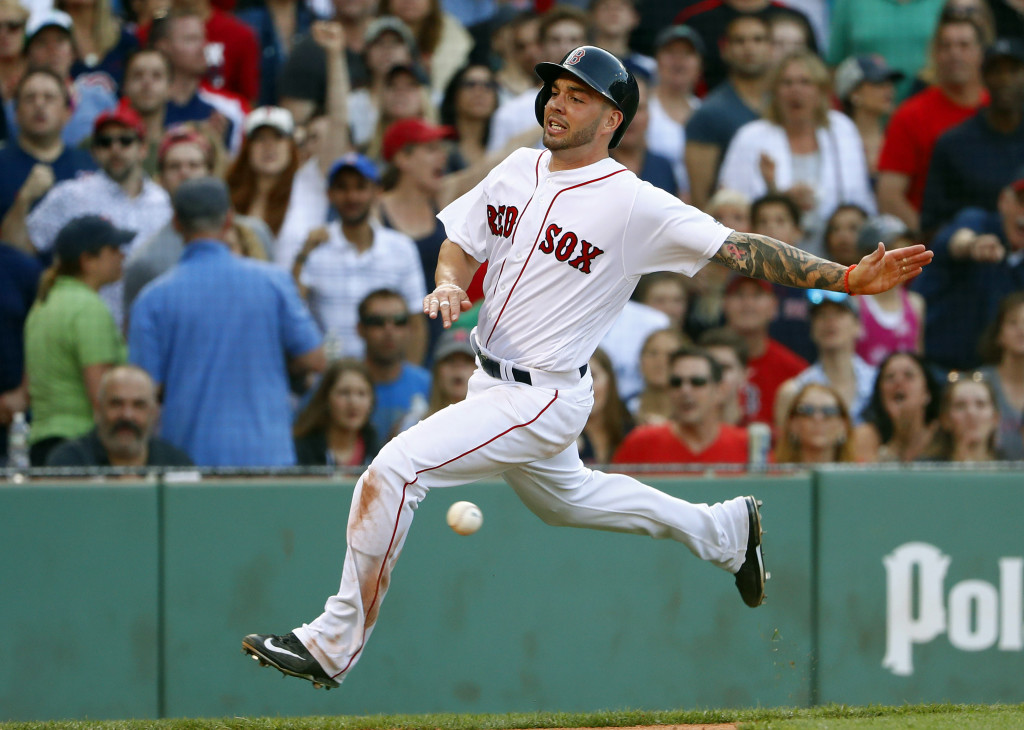 Red Sox Notes: Roster, Swihart, Pomeranz, Protective Netting
Recent comments from Red Sox GM Dave Dombrowski hint that the front office would feel confident going into the 2017 season with the pieces they have in the fold right now. But Evan Drellich of NBC Sports Boston isn't convinced at all. In a candid editorial, Drellich blasts Dombrowski for his supposed comfort with the current


Thornburg expects to be ready for Opening Day
Red Sox reliever Tyler Thornburg, who wasn't able to throw a single pitch last season, is confident that he'll be in the bullpen when the Red Sox open their 2018 season at Tropicana Field on March 29.


Twins Interested In Wade Miley
The Twins and the agents for Yu Darvish, Lance Lynn, Alex Cobb, Wade Miley, Chris Tillman and Mike Napoli are "maintaining regular dialogue," according to Darren Wolfson of 1500 ESPN (on Twitter). Minnesota's interest in nearly all of those names was already known before Saturday, though this is the first reported connection between the team…


MLB Network to unveil top 50 finishes in history
What is your favorite finish of a game in baseball history? Is it Carlton Fisk waving his home run just inside the Fenway Park foul pole? David Freese willing the Cardinals to World Series glory? Or one of the countless other classics? Or maybe you can't decide? MLB Network can help.


Rolen a better player than most remember
Let's take this head on: There are only nine position players, nine total players, who have 70 or more Wins Above Replacement in both Baseball-Reference and FanGraphs configurations and are not in the Hall of Fame.


Making sense of unsigned free agents
For years now, it has been clear to many people around the game that baseball is in the midst of a salary bubble … and eventually that bubble is probably going to burst. The bubble burst might be what we're seeing now with the collection of very good ballplayers -- J.D. Martinez, Eric Hosmer, Yu Darvish, Lorenzo Cain, Jake Arrieta, Mike Moustakas, etc. -- still looking for their club even as Spring Training looms barely a month away.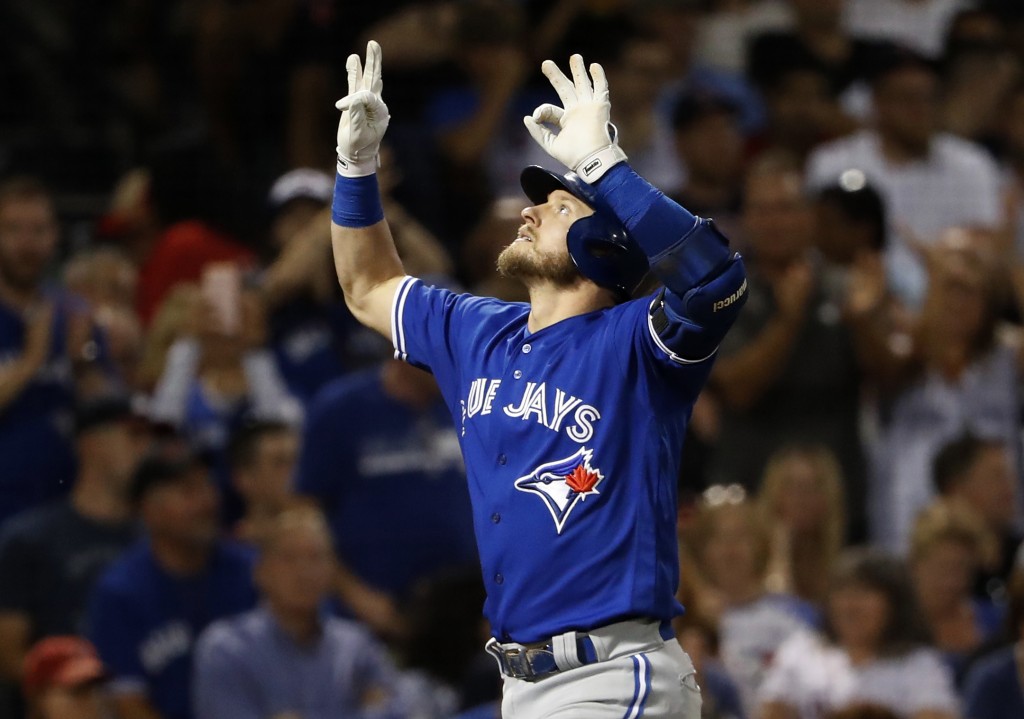 AL East Notes: Orioles, Donaldson, Rays
There's no official decision yet regarding where Manny Machado will play in 2018, but one could come as soon as this weekend. Roch Kubatko of MASNsports.com provides some insight into Orioles manager Buck Showalter's thought process in determining the young star's position. Showalter has spoken with both Machado and Tim Beckham in regards to Baltimore's infield…


Dozier willing to engage in extension talks
Twins second baseman Brian Dozier is headed into the final season of the four-year, $20-million extension he signed in 2015, and said he's willing to explore signing another extension, but the Twins have yet to offer him one yet.


Twins owner 'on board' with pursuing Darvish
The Twins have been linked to free-agent Yu Darvish all offseason and have stated their interest publicly, but for the first time, owner Jim Pohlad confirmed he'd OK a deal for Darvish for the right price.


Lindor lands on cover of R.B.I. Baseball 18
Over the past three seasons, Francisco Lindor has quickly established himself not only as one of the faces of Major League Baseball, but as an ambassador for the game. So it came as no surprise that Lindor -- now a household name among baseball fans -- was chosen to be featured on the cover of R.B.I. Baseball 18 on Saturday at Tribe Fest.


Q&A: Beltre talks accomplishments, goals
Next week, Vladimir Guerrero could become the third native of the Dominican Republic to be elected to the Hall of Fame, joining Juan Marichal and Pedro Martinez. Chipper Jones seems a virtual lock to become the 17th third baseman honored in Cooperstown. Adrian Beltre, meanwhile, is getting ready for the start of his 21st big league season as he heads into the final year of his contract with the Rangers, putting the finishing touches on a career that would seem to eventually add him to the list o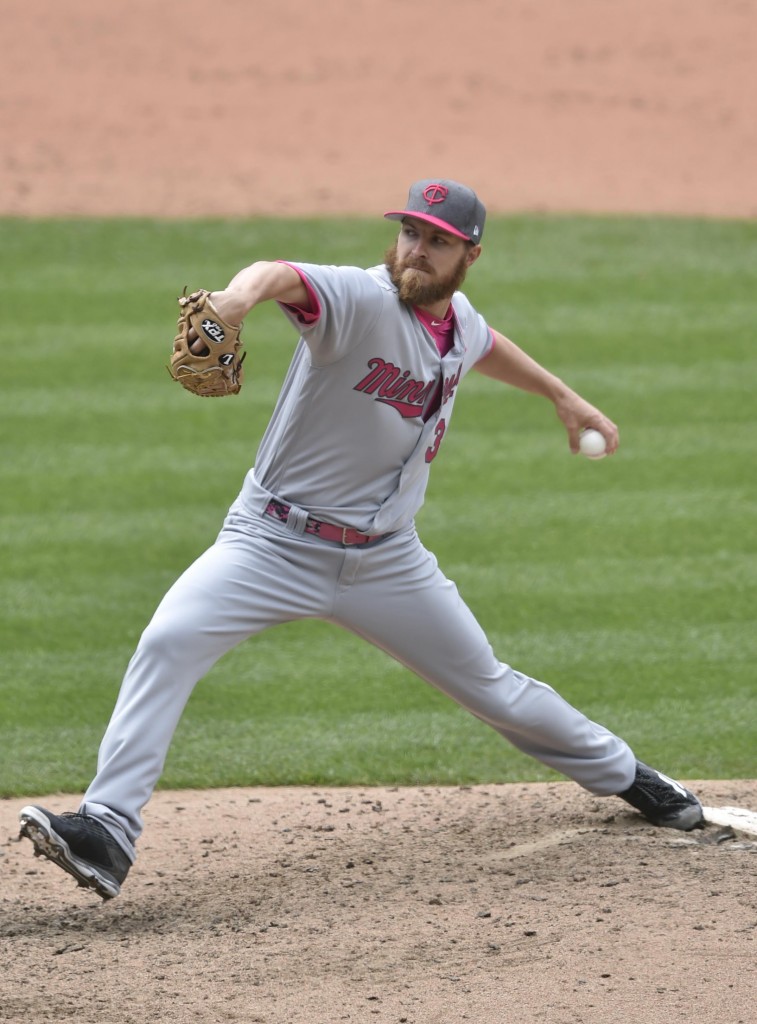 Minor MLB Transactions: 1/20/18
We'll keep track of today's minor moves in this post… The Indians have inked a minors pact with lefty reliever Adam Wilk, who'll receive an invite to spring training. Bob Nightengale of USA Today reports that Wilk stands to make $560K if he makes the opening day roster, and can opt out of his contract if he…


Arenado not going to rest on his laurels
Rockies third baseman Nolan Arenado skipped the team plane last fall and spent several depressive days in Phoenix after the Rockies' 11-8 loss in the 2017 National League Wild Card Game, filling his time with diversions, while longing for a baseball game that was not to come.


Long-term talks quiet with Blue Jays, Donaldson
The Blue Jays avoided arbitration with star third baseman Josh Donaldson earlier this month, but there still has not been any progress on a long-term contract extension. In fact, the two sides haven't even talked about it.


Sale prepping to be force down the stretch
The competitive fire within Chris Sale makes him never want to dial back his intensity, even when it comes to offseason and in-season preparation. However, the lefty has come to the realization that in order for him to be at his best when the Red Sox need him most -- in September and October -- he needs to tweak the way he ramps up.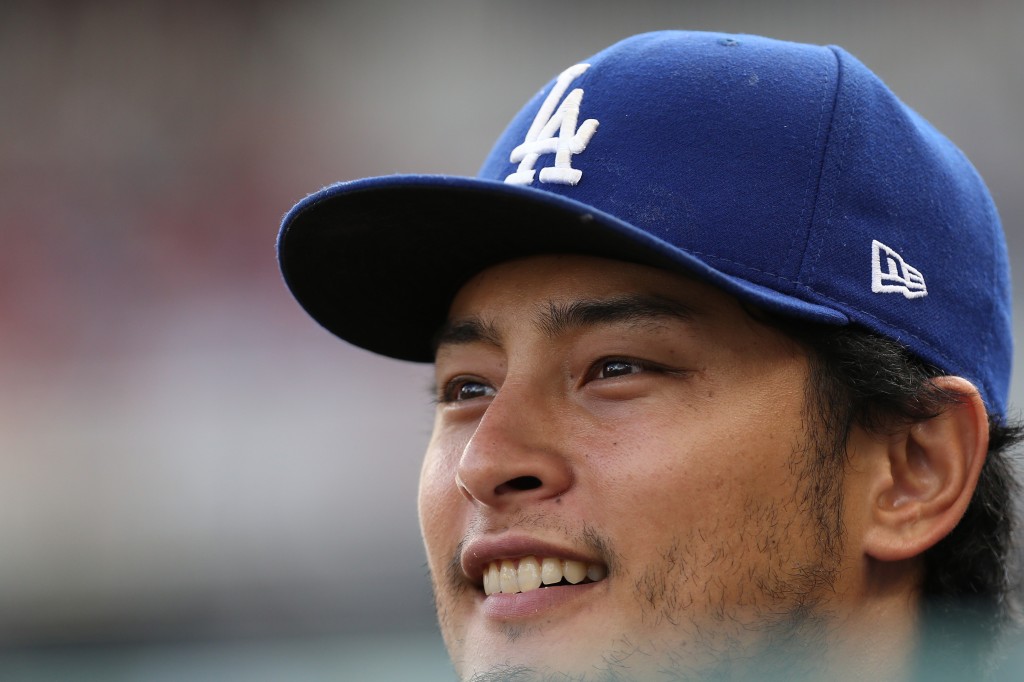 AL Notes: Rangers, Cain, Twins, Red Sox, Kimbrel
In updating the Rangers' pursuit of starters, Jeff Wilson of the Fort Worth Star-Telegram writes that there has recently been "more activity between" other teams and free agent right-hander Yu Darvish. However, having spent nearly all of his career in Texas, Darvish is waiting for the Rangers to court him more aggressively, Wilson suggests. The…


Kipnis itching to return to second base
Jason Kipnis has not been explicitly informed that he will open the season as the second baseman for the Indians. Manager Terry Francona described that as the probable scenario on Friday, but still stopped short of committing to that plan with Opening Day still more than two months away.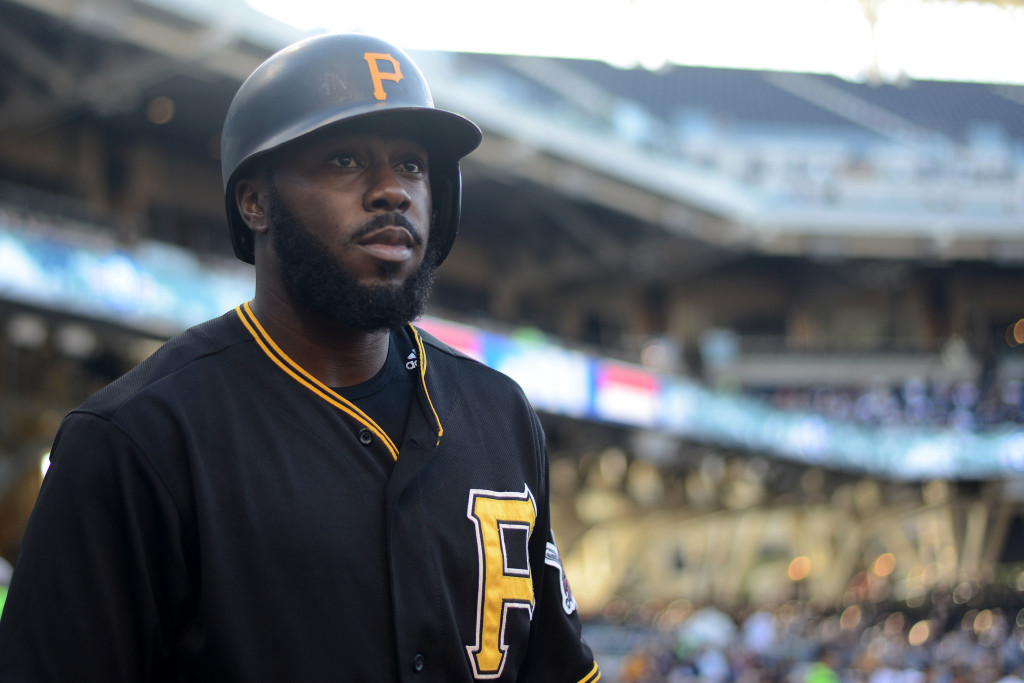 Pirates Notes: Fan Base, Rivero, Harrison, Trades, Kang
There's some unrest in the Pittsburgh fan base regarding the team's recent trades of Andrew McCutchen and Gerrit Cole. Madasyn Czebiniak of TribLIVE.com highlights the story of lifelong Pirates fan Jason Kaufman, who started a change.org petition to force owner Bob Nutting to sell the team. The following excerpt gives a pretty good feel for…


Palmeiro primed to attempt comeback at 53
In this week's Talking Baseball podcast with Ed Randall, the host interviews 20-year Major League veteran Rafael Palmeiro, who at the age of 53 is attempting a comeback.