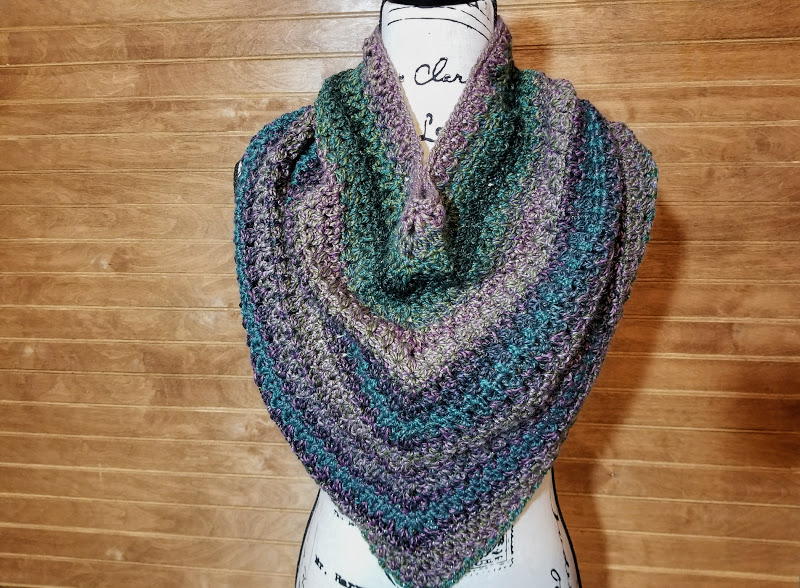 "The Jasmine Scarf is a cross between the classic infinity scarf and the popular triangle scarf. You can wear this scarf with a dress or with jeans and it will still look fabulous! The stitches you need to know for this pattern are single crochet, double crochet and cluster stitch. There are written instructions for the cluster stitch included in the pattern as well as line by line instructions and stitch counts for every round of the pattern. There is also a stitch chart for the increase sectio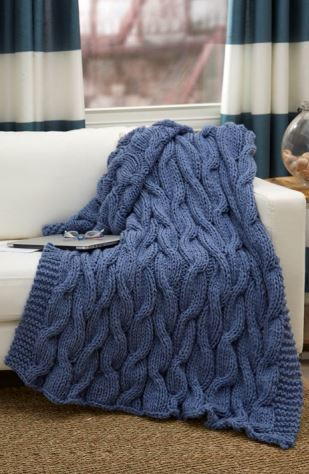 Keep cozy and warm with this Casual Cables Throw. This free chunky knitting pattern is a fun and easy project to craft. It's great for beginners and crafters still new to knitting. This knitting project comes with a handy chart, too, so you can more easily follow along! With this throw pattern, you'll be able to make a fantastic blanket that will be just perfect for fall and winter weather. Make one for the family at home, or knit a throw as a gift for a loved one or a friend!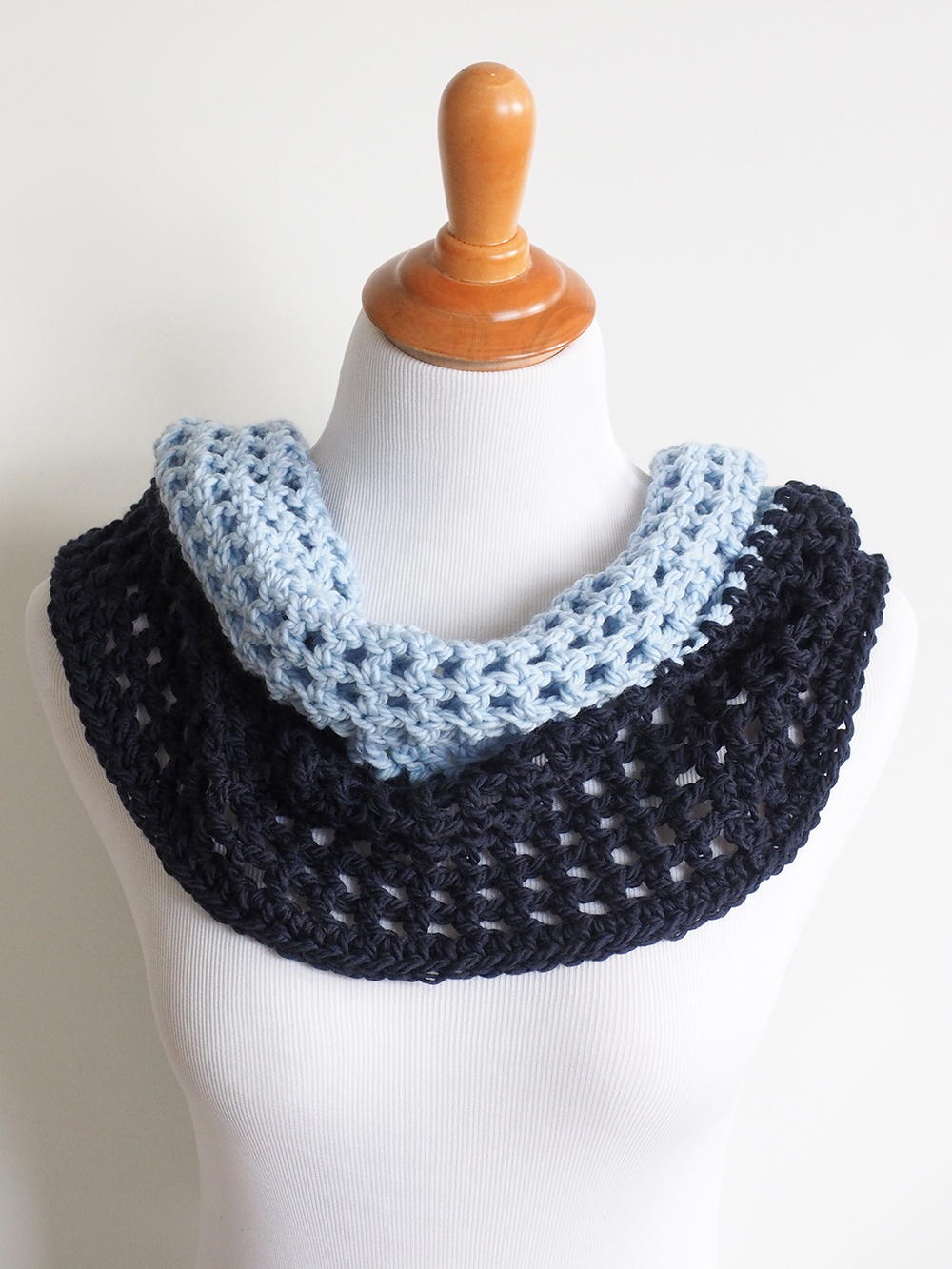 Crochet Two-Tones Infinity Cowl
"There is nothing better than having a go-to accessory that you know will work for almost any outfit or occasion. That is exactly the role this easy crochet cowl fulfills. This crochet cowl pattern is designed to be worn in 8 different ways including as a shawl, open scarf, circle scarf, and wrapped cowl. It uses buttons to create versatility so that you can close up your cowl or leave it open for different wrapping options. You can wear it as a double wrapped cowl, but also a perfect accessory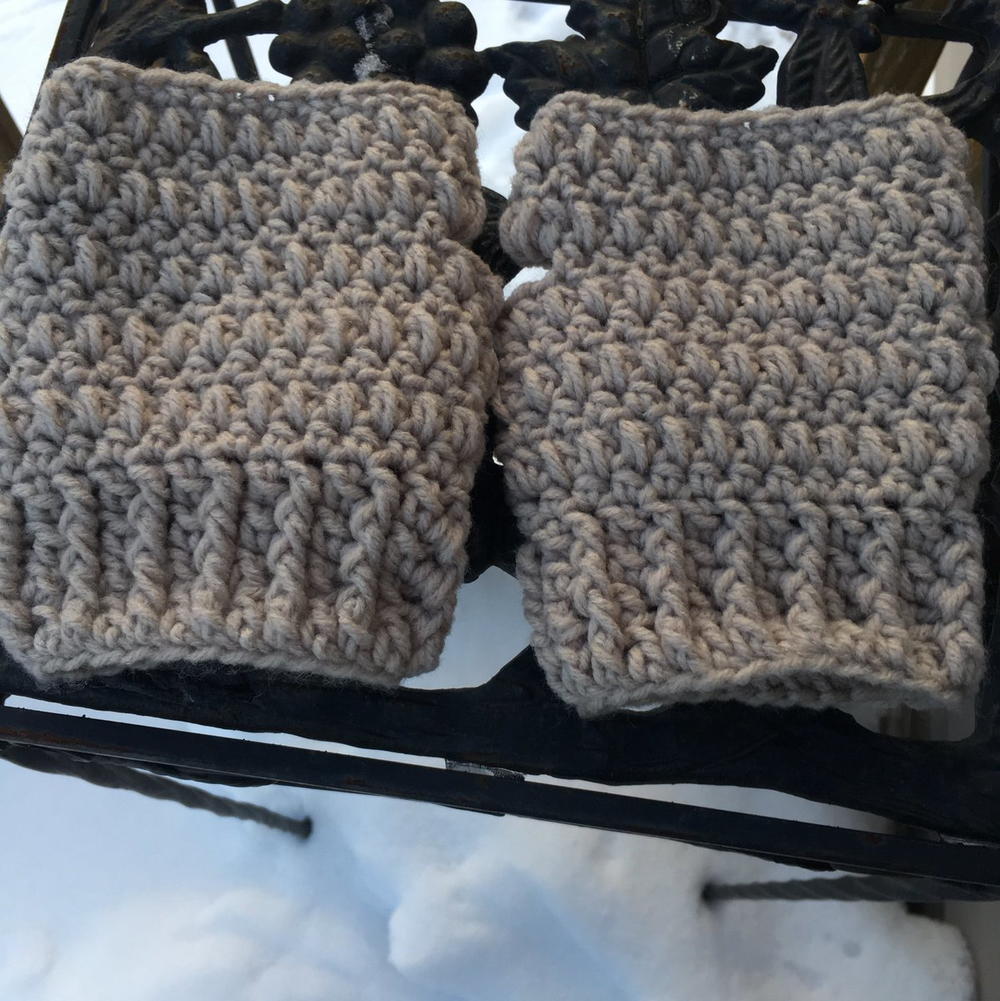 Keep Me Cozy Fingerless Gloves
"These fingerless gloves are simple yet elegant looking and look great in solid, variegated, striped, gradient, and multiple colors alike. They are easy to work up and only take a few hours! The size of these gloves are fully customizable from newborn up to the largest of adult sizes. Gauge is not super important for this project, but as they require two to be made, always pay attention to make sure they turn out as similar as possible! Materials needed for this yarn are the very basics worsted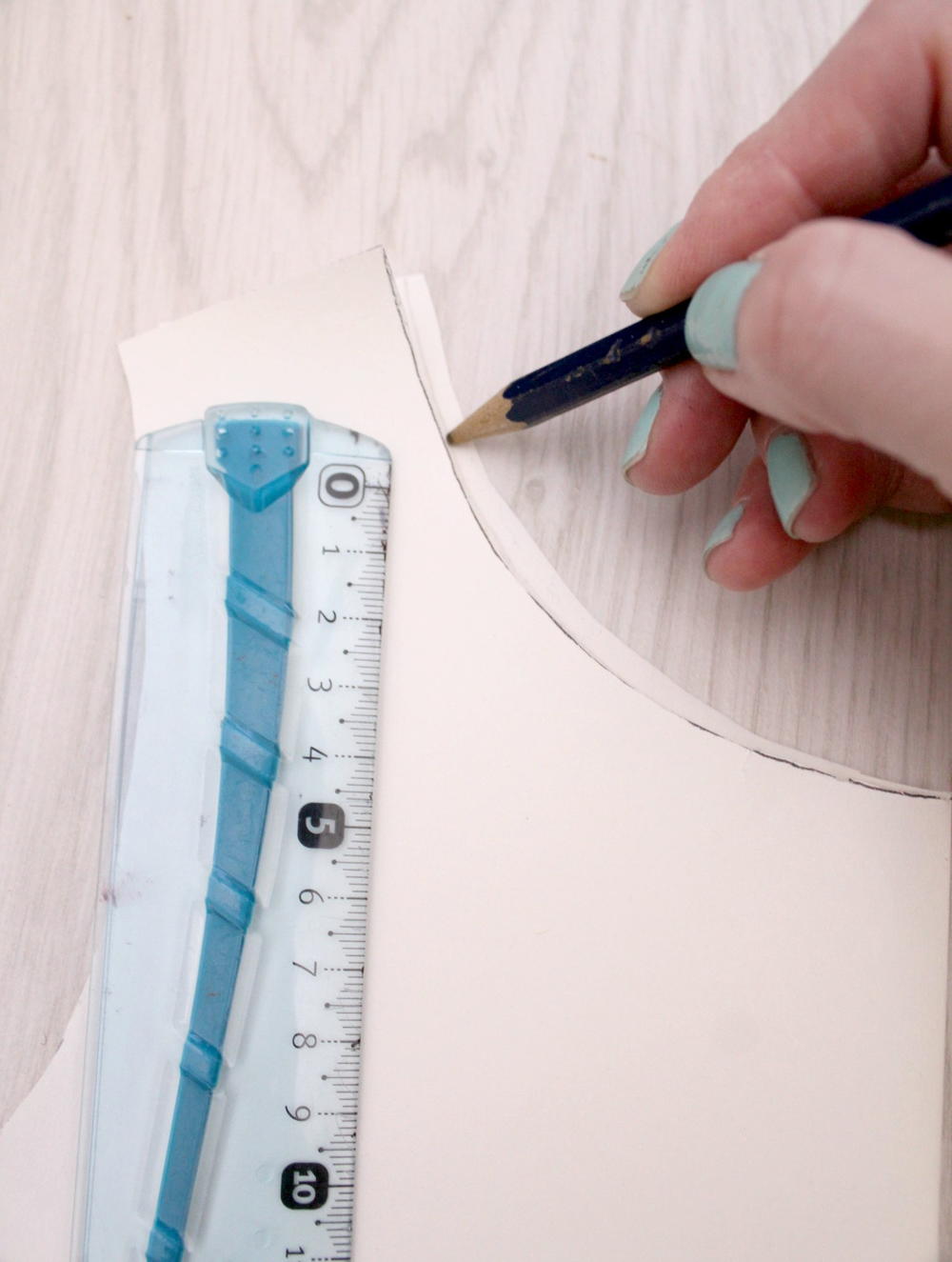 "Ever wanted to make clothes that fit you perfectly? This simple and easy tutorial on dress pattern making will teach you how to make your own dress pattern in a snap! You wont believe how simple but effective this is! This dress pattern making is super simple and quick, youll want to apply this idea to all your future patterns. For this tutorial I used a t-shirt that fits Ellie, my daughter, since I plan to use this pattern to make her a dress exactly like mommys."


6 Home Organizing Hacks from Etsy Experts
Photo by Little AnanaThe vow to (finally) get organized is one that tops resolutions lists for many at this time of year—although each person's approach is likely to vary. For some, it's as simple as diving head-first into an overdue closet purge, while others enthusiastically embrace strict systems to meticulously declutter their entire homes. But no matter which track to tidiness you choose, keeping the positive momentum going past January can prove challenging. If your own home-...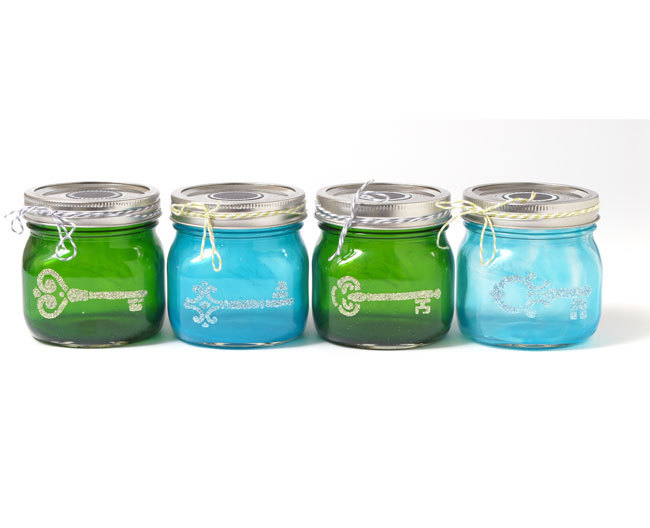 Organize your small craft supplies like buttons and beads with these Colorful Mini Mason Jars. This Mason jar craft also utilizes chalkboard paint on the lids for labeling what you put in the jar, which you can eventually erase and change when you replace the supplies. You can make an adorable project out of organizing your craft room and it is really simple. If you're stuck in a rut and cannot find any inspiration, these decorative yet functional storage containers may help get your creative ju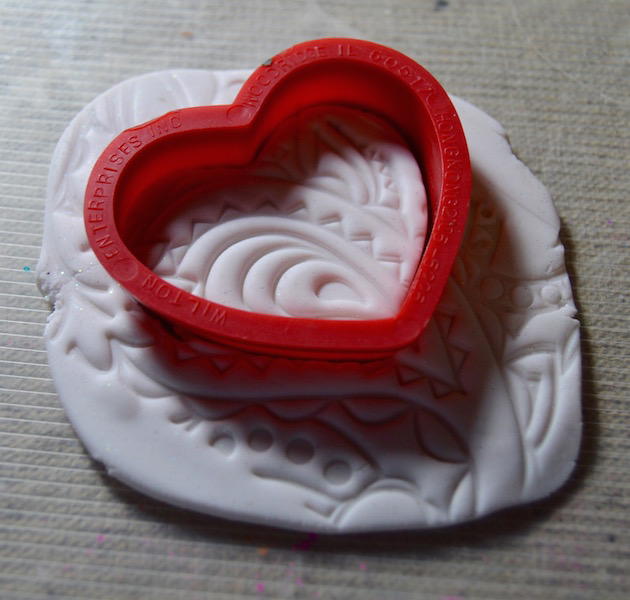 "I love Valentine's Day. I am a romantic at heart and the day speaks of jewelry to me. The hearts in this jewelry set are made from Fimo clay (polymer clay that bakes in your oven), cookie cutters, a rubber stamp, and Pearl Ex Powders. The set is really easy to make, even if it is your first time using Polymer Clay. I will share the process with you in this tutorial so you can make your own stunning jewelry set."


These etched glass coasters will add elegance to your next gathering. This personalized etched glass coasters can be made to match any style of decor.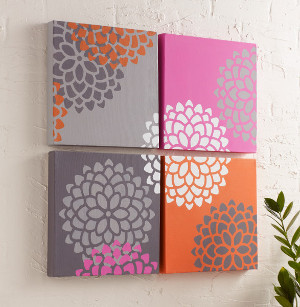 Get your home ready for spring with this Blooming Wall Art. A large artistic piece made up four canvases, this wall decoration is stunning and colorful. You can use larger or smaller canvases to suit your wall space, and you can easily change the color choices to match your home decor style. No matter where you hang this canvas art, it's sure to add a touch of brilliant color to your home.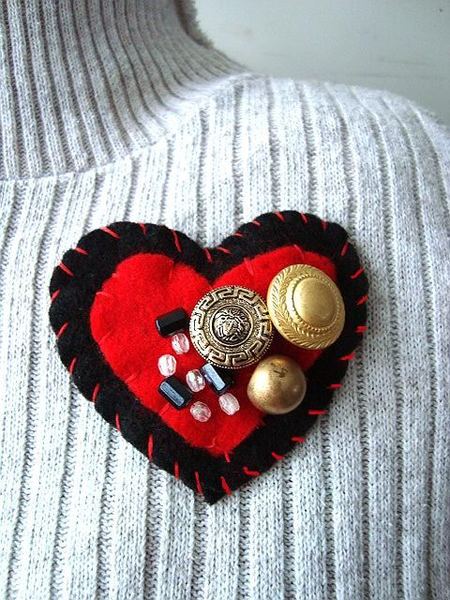 Felt Heart Brooch or Pendant Necklace
Add a bit of crafty goodness to your Valentine's Day attire with this felt brooch or pendant craft. This heart craft would also make a great gift for Valentine's Day.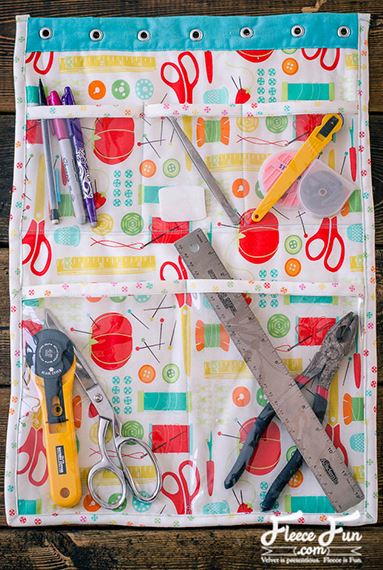 Craft Room Hanging DIY Organizer
If your craft room is looking a little cluttered, it might be time to consider better ways to store your supplies. Use this quick and easy tutorial to make your own craft organizer. This cute Craft Room Hanging DIY Organizer uses only a few materials, like bias tape, batting, a small piece of vinyl, and grommets or nails for hanging. This free sewing pattern takes less than an hour to make, including assembly and sewing time. You can pick out a bright bold- or more subtle-colored fabric to match



"Are you looking for a shawl pattern thats perfect for just about any occasion? Look no further than the classic styled wine country triangle shawl a shawl thats perfect for wearing while sipping wine as the sun sets over the vineyards. It has a light and airy feel yet gives just the perfect amount of warmth to ward off the chill of nightfall. This versatile shawl can also be worn in a multitude of ways, from a traditional wrap style to the more modern triangle scarf style."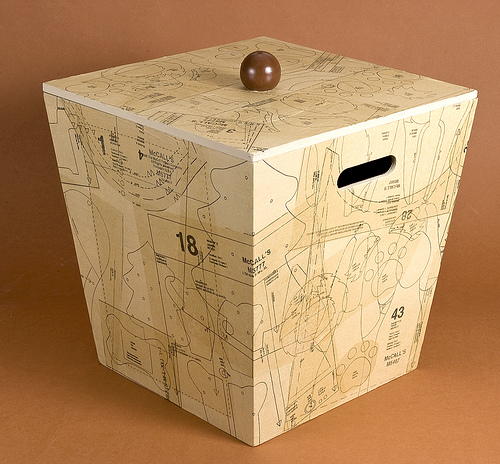 Clever decoupage enthusiast Amy Anderson uses paper sewing patterns to cover a plain wood box and turn in into decorative storage for fabric and sewing patterns. Decorate your own sewing storage with this technique or make as a gift.


West Elm-Inspired Rustic Dining Room Table
Furnishing your home can reach incredibly high prices, but with this West Elm-Inspired Rustic Dining Room Table, you will be able to save money and beautifully decorate your home. Rustic home decor is popular right now, and for good reason. Rustic home decorating ideas add charm to your home in a simple and classic way. Learn how to make a table and enhance your dining room even more with this woodworking project. It may not come out perfect, but that is the point of rustic - they add character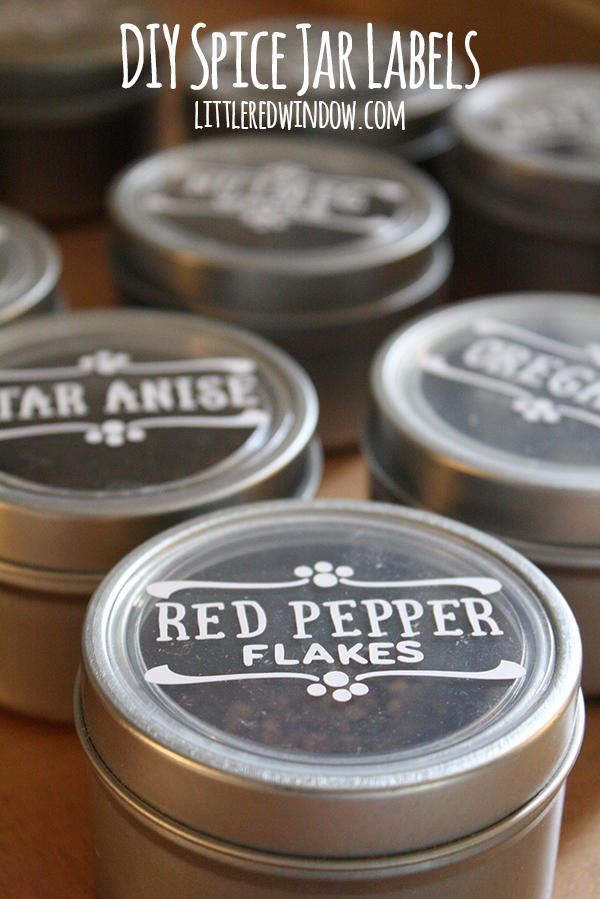 Magnetic spice jars are all the rage on Pinterest. These smart storage solutions for spices keep the much-needed cooking materials close by while still keeping them up and away from your counter space. There are few small kitchens out there that do not feature this DIY storage solution. If you are looking to add this ever-popular idea to your cooking space, you absolutely need these Magnetic Spice Jar Labels. This free crafting printable allows you to store your spices in a cute and efficient wa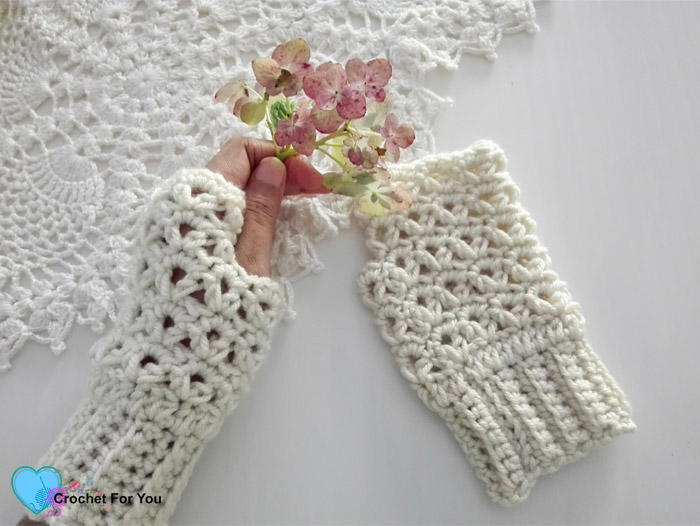 Victoria's Winter Fingerless Gloves
"I am totally in love designing easy, simple and quick gloves pattern. Victorias Winter Crochet Fingerless Gloves is a very simple pattern with openwork texture. It is easily customizable pattern. You can make it any size you like. Use any #4 Medium / Worsted weight yarns (Approx 80 yards). This pattern is also great stash buster project. Victorias Winter Crochet Fingerless Gloves made with Premier yarns, Deborah Norville Everyday Soft Worsted Cream and I-9, 5.5mm crochet hook."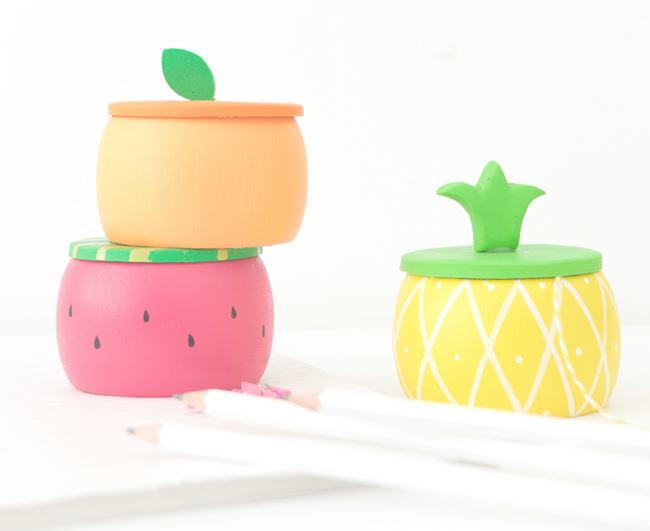 Fruity DIY Wooden Trinket Boxes
You won't believe what these cute little containers are made of! Make yourself a mini pineapple, watermelon, and orange with these Fruity DIY Wooden Trinket Boxes. These painted craft ideas are perfect for holding small kitchen tools, or you can put them in your craft room to house needles, thread, buttons, and more. A combination of baked clay and wood makes these tiny boxes very sturdy and durable. Spend an evening putting together these cute DIY trinket boxes to get your house organized and r


Featured Shop: Hanna Broer Design
Photo by Hanna Broer DesignSometimes you find your calling, and sometimes—as was the case with lingerie designer Hanna Broer—it finds you. The Montreal native was working as a seamstress in a city boutique when her irritation with a loose jeans waistband inspired her to create the high-waisted underwear design that would become her signature. To this day, it's the most popular item in her thriving Etsy shop, which also features swimwear and athletic gear. Explore the Hanna Broer Design col...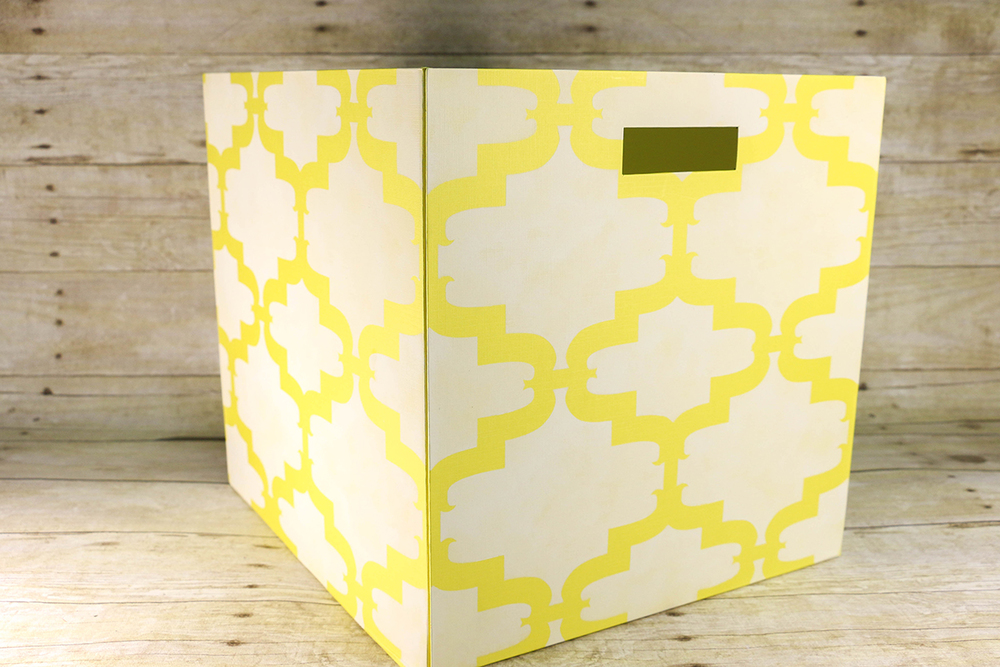 This Honeycomb DIY Storage Box will put an end to your lack of organizing ideas. Who said organization had to be boring? The honeycomb pattern on this storage craft makes for a delightful accent in any space, and it's really an easy painting project. DIY home decor doesn't have to be frustrating at all, especially when all you have to learn is how to stencil and paint. For crafters, sometimes, organizing tips can be just about putting supplies in DIY storage boxes in order to declutter your home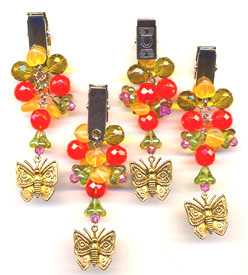 These tablecloth weights combine function and style. Put them on your holiday table this year and no one will even know they are more than a fun decoration.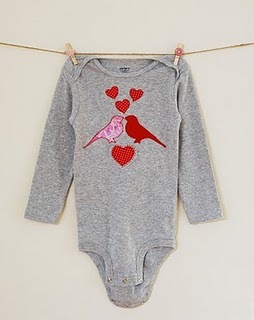 Make an adorable Valentine lovebirds onesie for your little baby. This step by step tutorial is easy to follow. This is a free sewing pattern that you can really use for anyone, substitute the onesie for a t-shirt.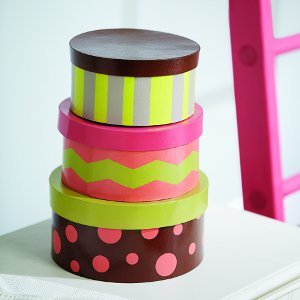 Fancy Schmancy DIY Storage Boxes
If you're looking for some DIY storage ideas to maximize the space in your home, then you should check out these Fancy Schmancy DIY Storage Bins. Just because you need to create more space in your home doesn't mean you cant make your storage system look cute. With a bit of paint you can turn plain and boring storage boxes into adorable DIY home decor. Choose a different design for each box to mix and match or keep them all the same. It's a great way to get organized and still keep your home look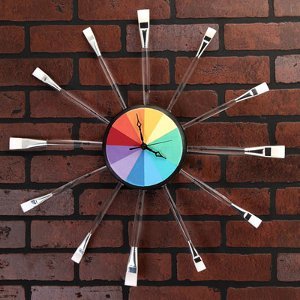 This Artsy Rainbow Clock is great if you need cool and artistic gifts for your fellow creative friends. Unique gift ideas like this make awesome home decor and include all the major colors, so it will fit in almost anyone's decor scheme!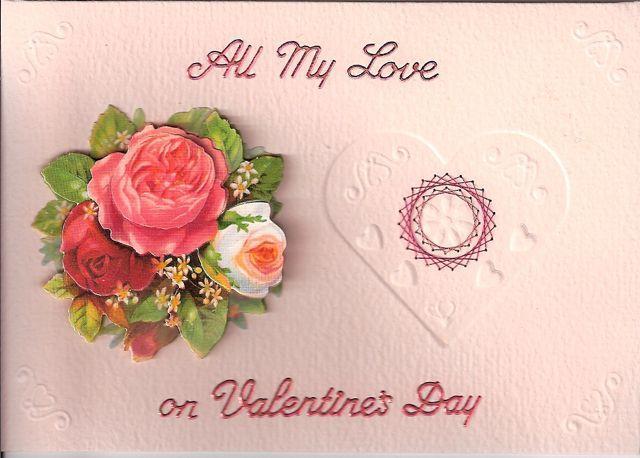 Use the "Season of the Heart" kit from Ecstasy Crafts to make this Valentine's Day card. This card features an embossed heart with intricate stitched design on the inside.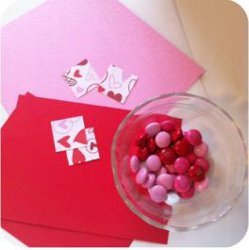 Add an sweet touch to your Valentine's Day card ideas. Fill them with candy and show how much you care! Candy Filled Love Letters can be given to a friend, family member and, of course, your sweetie. How delicious!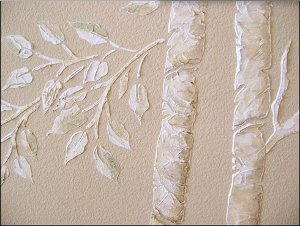 Give any room in your house a unique feel with these 3D Style Wall Art Trees. Using a stencil, you can create one or more trees on a solid colored wall for wall art decor that's sure to "stand out"!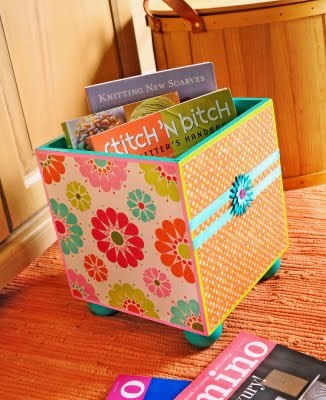 Turn a plain wood storage bin into a beautiful home decorating accent with this decoupage craft project from Amy Anderson. Use your favorite scrapbook papers and embellishments for this decorative storage project.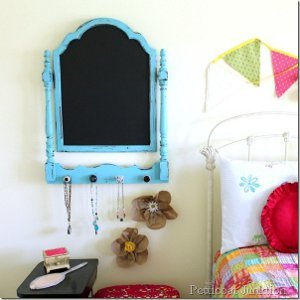 Turquoise Refurbished Chalkboard
Convert an old vintage mirror into something useful and decorative. This Turquoise Refurbished Chalkboard is made with a thrifty junk store find, and it's a great way to leave your loved ones notes, store jewelry, or just add some color to your bedroom!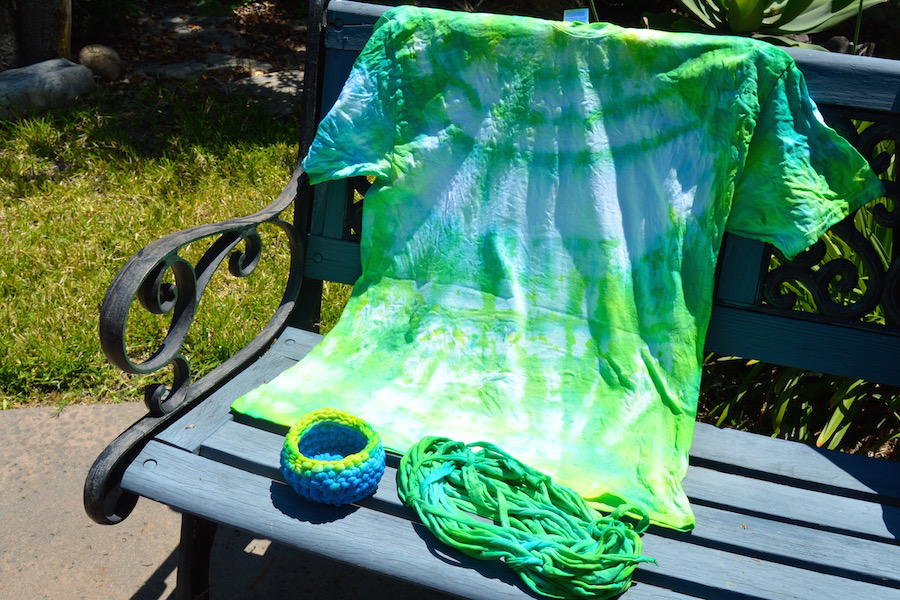 Tie Dye Your Summer Crochet Pattern
"When we travel, I like to crochet. It is such an easy take along craft. This summer, I am crocheting with t-shirt yarn. I'll show you how to make the yarn from a t-shirt, how to dye it, and how to crochet a small catch-all basket. There are three versions shown for dying the shirts for this project, you can choose one or all three. Each version provides a variation to the finished project. Each basket is made from one large t-shirt and takes about an hour to crochet."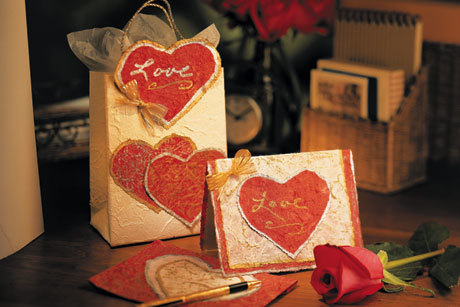 Handmade papers and gold leafing accents make it easy to send someone special a little love on Valentine's Day.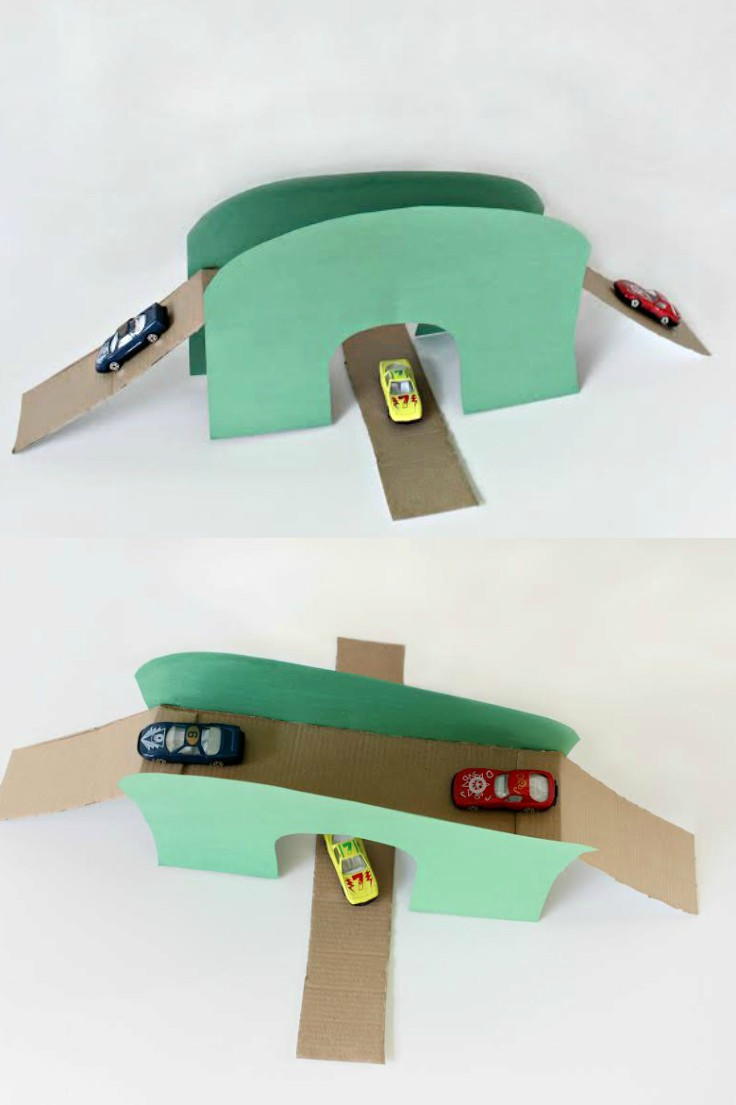 "Its pretty hard to keep kids entertained on cold, snowy days. But not when you make this easy peasy toy bridge for their cars. This is a great project to recycle some of those paper tubes! Kids can participating in making this DIY toy car bridge too (because why should you have all the fun?). So this is a wonderful opportunity to spend quality time with kids! This toy car bridge craft is safe and easy to make and will keep their wondering minds occupied for a while. Hours and hours of fun for b


Ever wondered how to make adorable felt Christmas crafts? Well, this homemade Christmas craft is perfect for you! Hanging Felt Mittens are a great addition to a home and are sure so add some holiday cheer!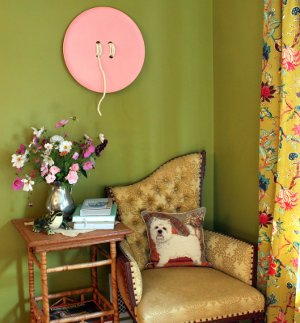 Sewists, crafters, kids, and adults will LOVE this Giant Button Wall Art! Made with a large wooden circle, this simple DIY decor project is perfect for adding a splash of color to a small corner or your children's bedroom.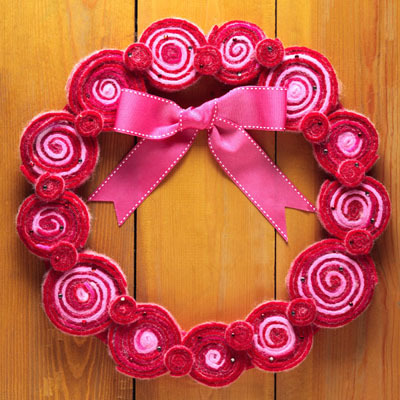 Welcome your honey home with this colorful Felted Swirl Wreath. This simple Valentine's Day decor is great for hanging on your front door or above the mantel in your living room. This is a simple and fun project anyone can make!


Heart Shaped Polymer Clay Tiled Chocolate Box
Want to make a pretty fun gift that will last forever? Create a Heart-Shaped Polymer Clay Tiled Chocolate Box! Fill the box with polymer clay chocolates that can be displayed anywhere at anytime. This is a great gift that shows a friend you care.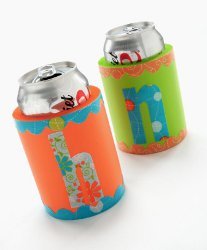 Your friends will love these Monogrammed Can Koozies! Give them as a gift or keep them for yourself either way, these personalized can koozies will make an impression.


Learn how to decoupage furniture in this easy video from Johnathan Fong. Turn that old, boring chair into a work of art using nothing more than the technique of decoupage!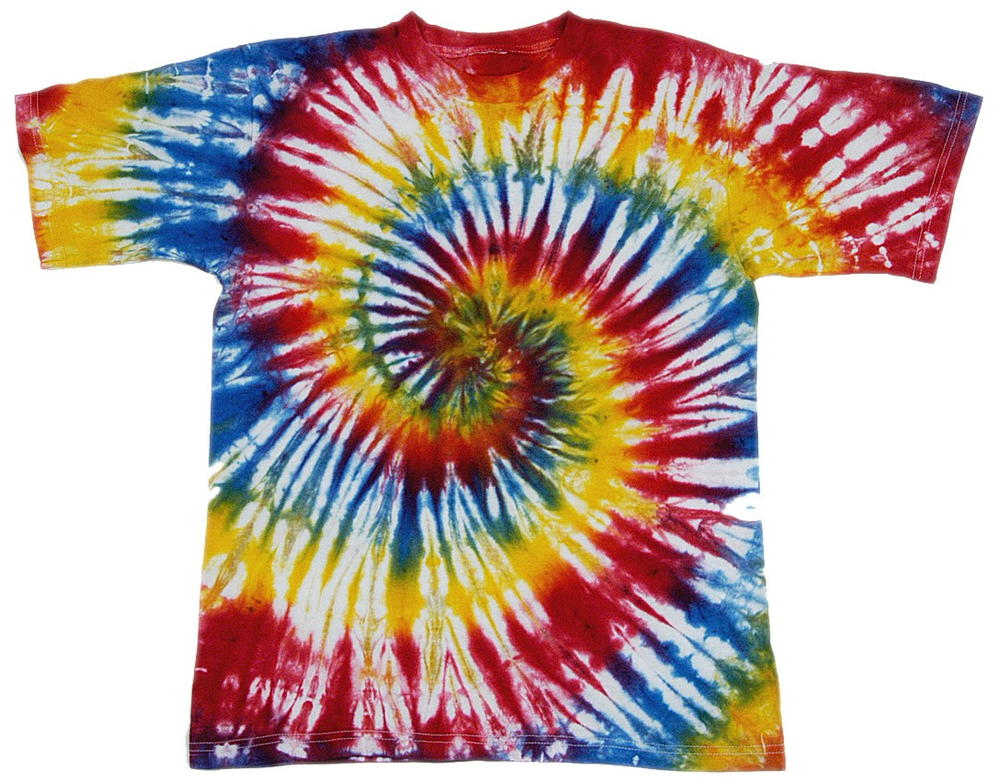 This amazing tie dye t-shirt make look hard to do, but it's really quite easy. All the colors create a masterpiece along with the spiral design. This is a great crafting with kids creation. You can wear it all the time.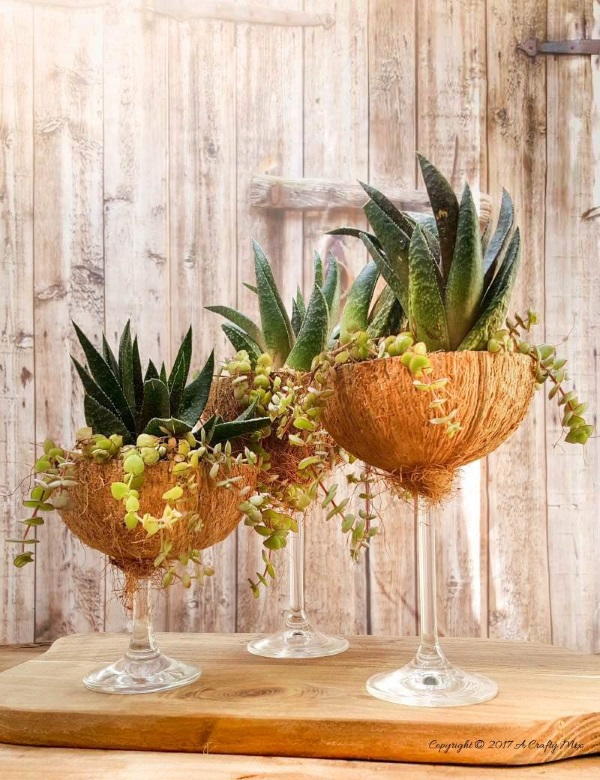 "I don't know what is it with wine glasses, but they always seems to break off near the stem when someone drops them. Which happens quite often in our house, especially after the festive season -) But here's the thing, I don't actually mind at all because they can be turned into these awesome coconut planters and that's way more fun than throwing them away. Just add an empty coconut shell and some succulents and you've got a one of a kind rustic planter."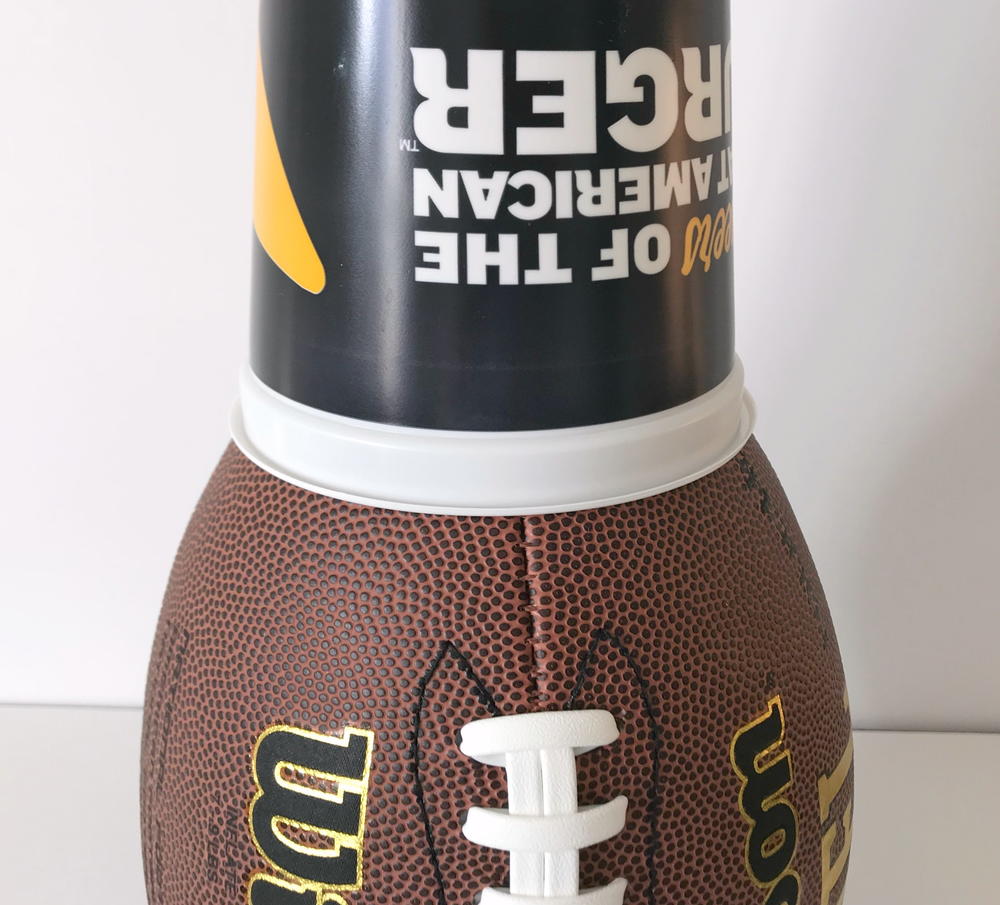 "With Superbowl nearing, this DIY project is one that will even make Tom Brady proud. Yep, I deflated a football. Then I upcycled it into a very cool vase to use as a centerpiece for my Superbowl party. All you need is a football, a glass vase (about 10" tall), scissors and fresh flowers. If you have an old football, use it a bit of wear and tear will give your project a very cool vintage vibe. If not, you can pick up a new one for less than 10 dollars."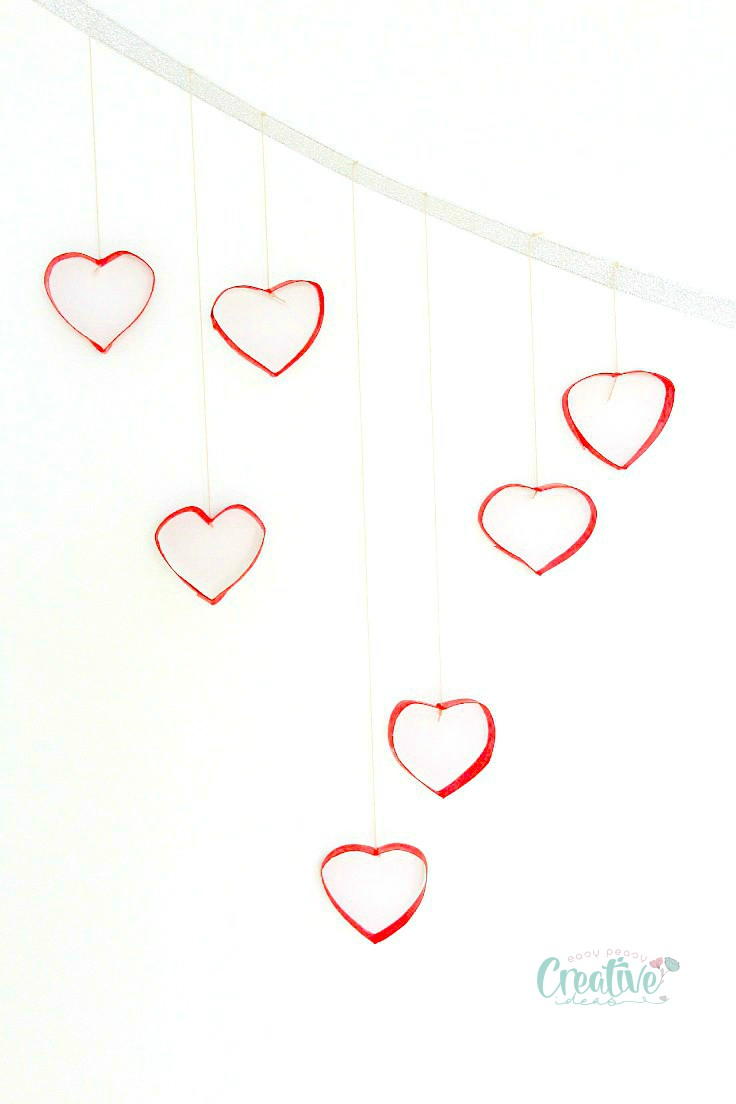 Valentine's day wall decorations
"Wall decorating ideas are fun, exciting and can be a great and inexpensive way to add personality to a boring wall. Heres a Valentines day wall decorations project, made with recycled toilet paper rolls. These DIY Valentines day decorations are so easy to make and take literally minutes of your time. These little hearts are so cute and a great way to brighten up and add personality to an empty wall. They look best on a white background and are a perfect addition to a Valentines Day themed party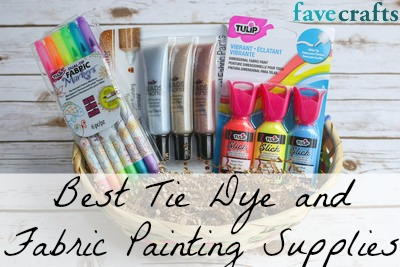 12 of the Best Tie Dye and Fabric Painting Supplies
Create stunning tie dye designs and fabric dye projects using any of the products reviewed in our new collection, 12 of the Best Tie Dye and Fabric Painting Supplies. We've compiled our most popular product reviews of fabric painting products like tie dye, fabric markers, and even screen printing products. Beginners and experts alike have the opportunity to learn a bit more about some fabulous fabric dye products. Each item listed below includes a brief excerpt from the review page and a link ba


How to Store Craft Supplies + Craft Room Storage Ideas
How to Store Craft Supplies Craft Room Storage Ideas has everything you need to know how keeping your crafting supplies as good as new for a long time. Whether you need to keep paint from drying or paper from fading, these tips are sure to keep them as good as new. Plus, look out below for some DIY organizers to make it even easier.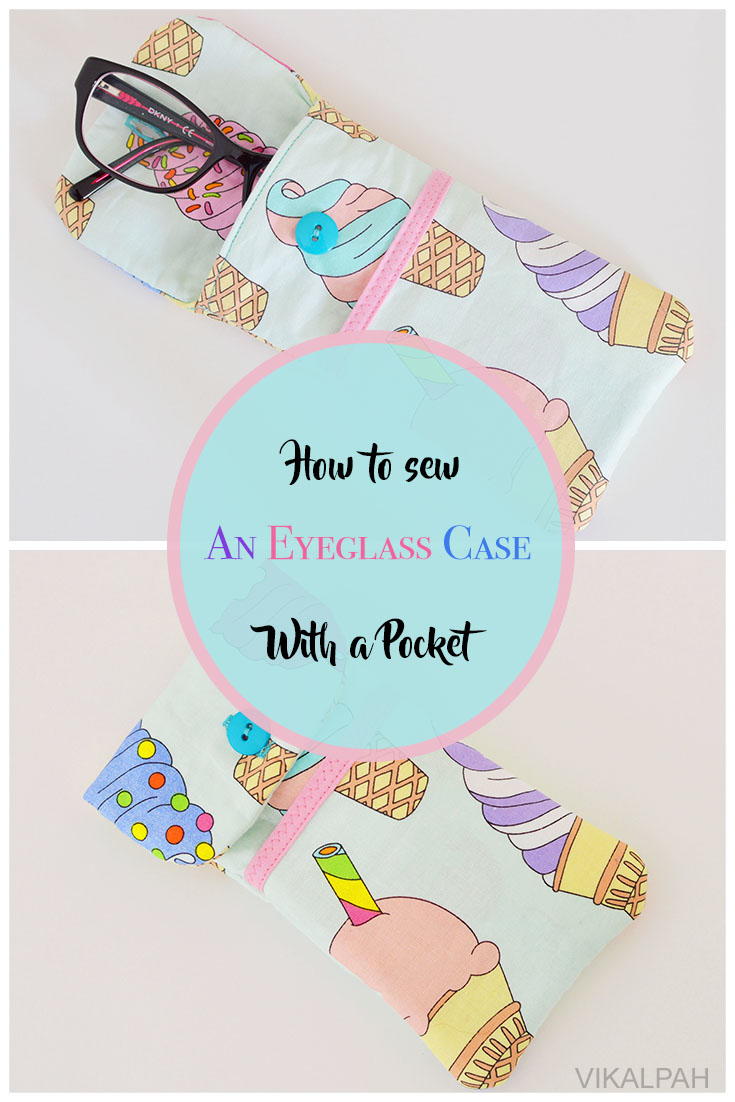 How to Sew an Eyeglass Case with a Pocket
"My mom's birthday is on coming Sunday and I thought this will be a perfect gift for her. I recently noticed she was using the sample pouch I made for one of my DIYs as an eyeglass case which I left at our house back in India almost 4 years ago. I never thought she will be using that as an eyeglass case because I just gave it to her saying the purse kind is for her but you can also keep this(the trial one).The pouch started pilling so I thought I will make her a new one. Here is how."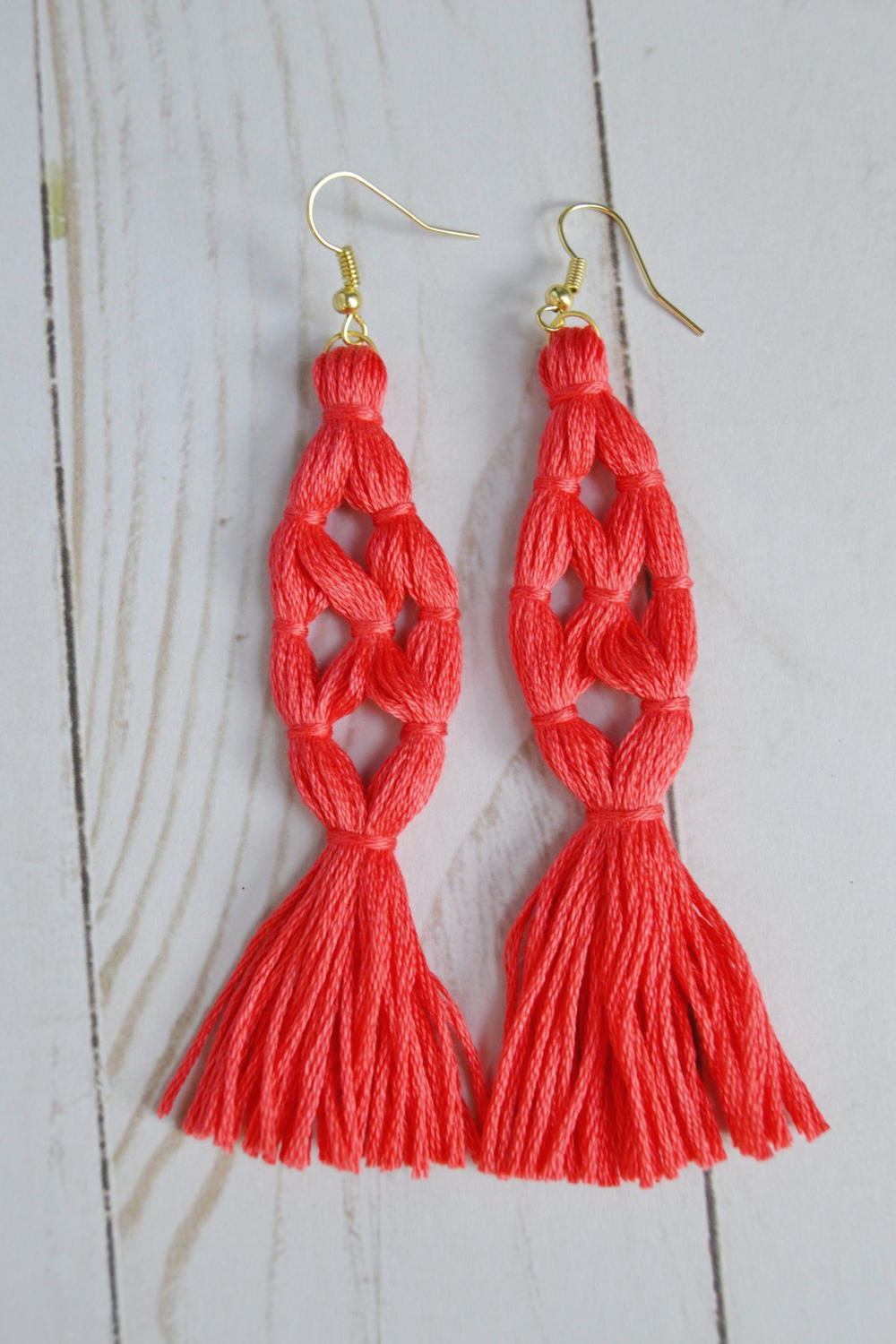 "Tassel earrings are very on trend right now. They are the perfect accessory to add a fun, fresh element to your look but you don't need to pay a lot of money to buy a pair. You can make your own for so much less and the awesome thing is they are super easy and quick to make too. An added bonus to making your own is that there are a ton of different colors of embroidery floss at the craft store so you can make your earrings in the exact color that you want versus settling for something that isn'


Follow Randy Orr as he creates a beautiful antique tile anniversary gift for his wife using the Tilano DaVinci Kit. The kit helps create a 6 x 8 antiqued tile that makes a beautiful display piece.


21 Crepe Paper and Tissue Paper Crafts
Pretty, and pastel-hued, tissue paper crafts are a stunning way to upgrade your space and your crafting endeavors. Using crepe paper and tissue paper to make stunning dcor pieces allows you at add delightful details that add a delicate touch to any space. From crepe paper flowers to decoupaged tissue paper ideas like adorned mason jars, tissue paper art is simple to make and often relatively cheap. You can even use leftover tissue paper from wrapping gifts if you are looking to be thrifty. While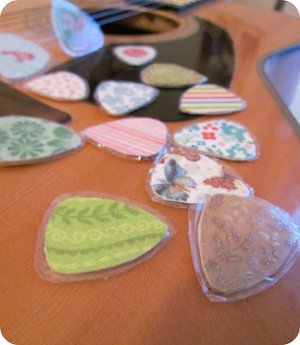 Kids and adults alike will love these cute DIY Guitar Picks. Personalize your pick with unique colors and patterns for a great tool or accessory that will strike a cord with any music lover.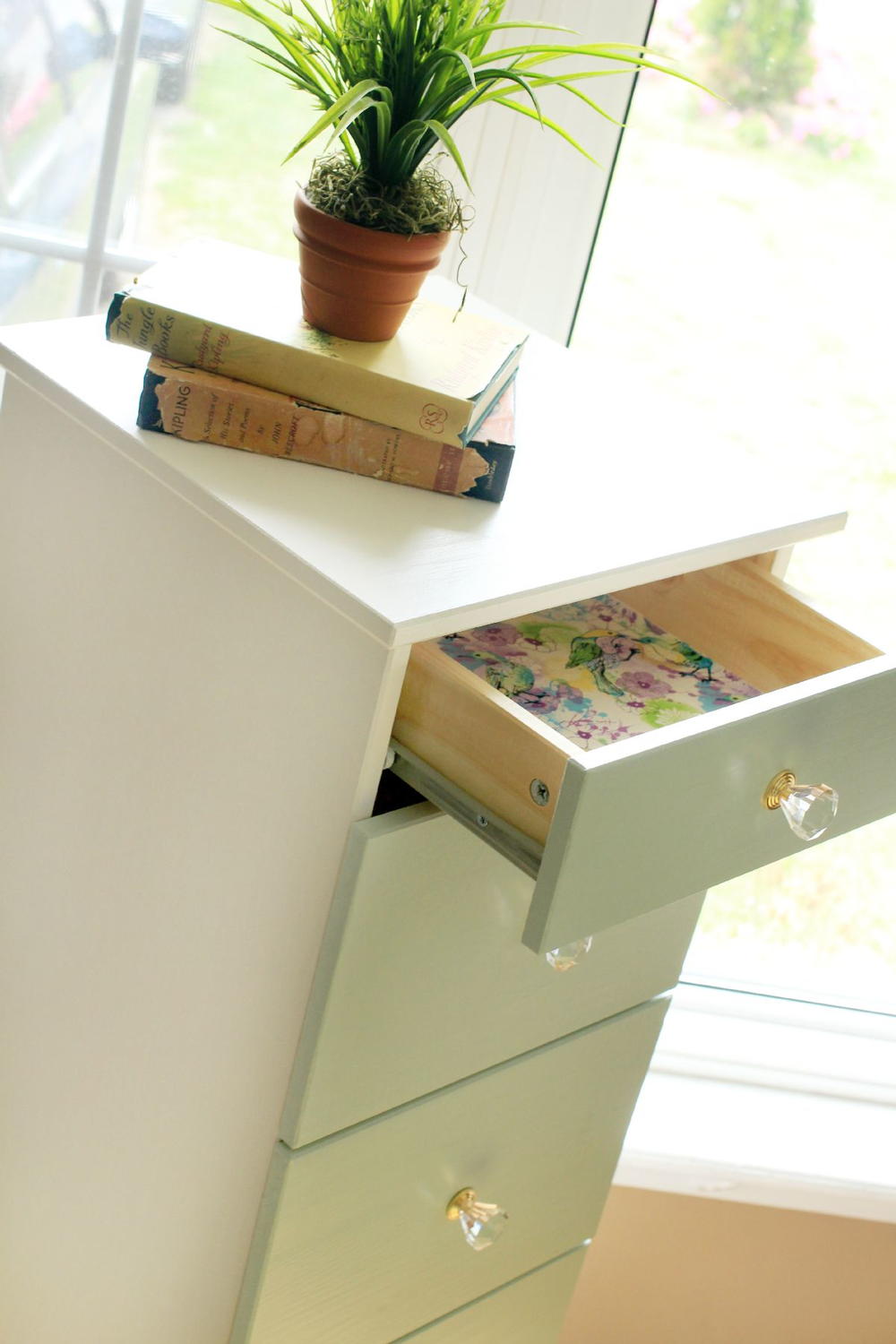 Learning how to decoupage on wood is one of the most popular and surprisingly simple ways to upcycle wood crafts and furniture. By simply adding a layer of pretty paper or learning how to decoupage with fabric, decoupaging on wood can turn a bland chair or accent piece into a bright and cheerful conversation starter. Learn How to Decoupage on Wood with this extensive and easy how to decoupage and use mod podge tutorial.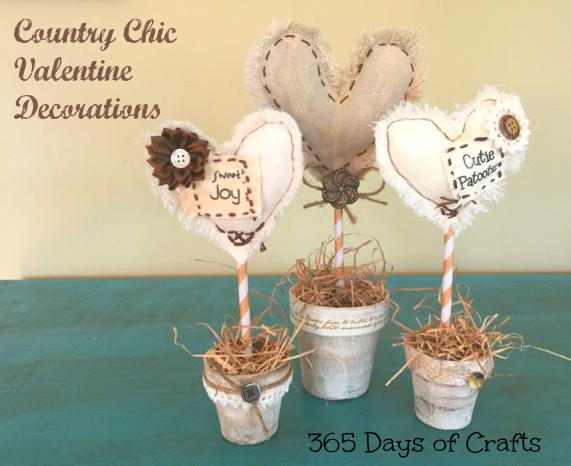 "COUNTRY CHIC VALENTINE DECOR JANUARY 19, 2016 NIKI EDIT Country Chic Valentine decor My littlest child thinks we need to have decorations for every holiday and I tend to agree. I love to create and decorate and make our house a home. She is old enough to help and definitely has a great sense of what she likes. She posses a huge amount of creativity for a preschooler and it makes my heart swell with joy. The option to color the hearts red or pink was given to her. She declined because hearts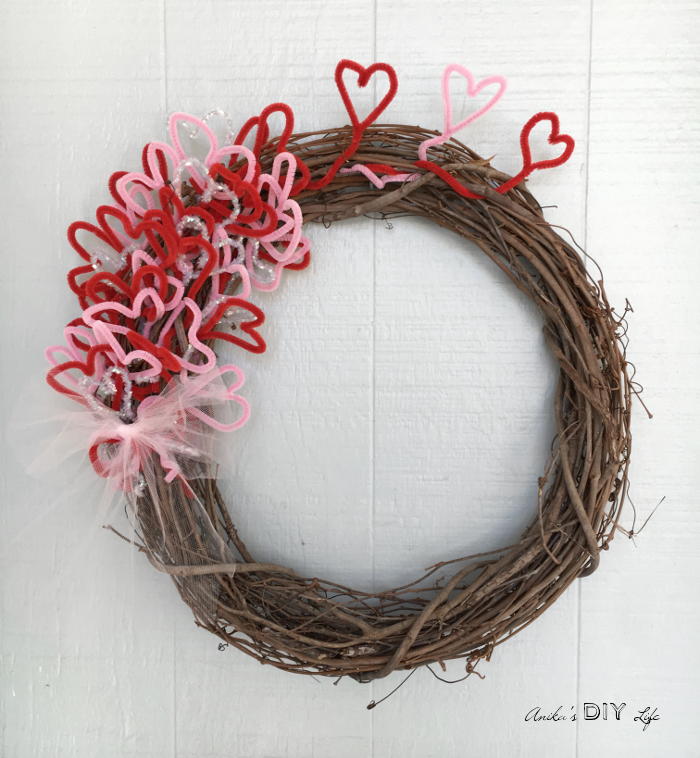 "DIY Valentines Day decor that doesnt break the bank. This wreath is easy and fun to make for under $5. It can get expensive to add seasonal decor every month. I have a grapevine wreath form that I use and update for every season making sure I stay under $10-$15. This is a simple and quick wreath that can be made using pipe cleaners. It also makes for a fun craft to make with the kids!"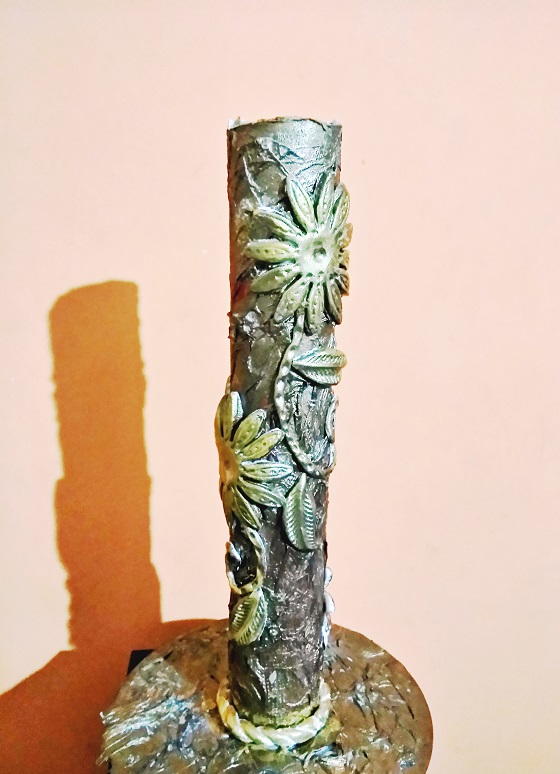 How to make a Vase from Cardboard Roll
"Do you throw those round tubes of cardboard which comes with your tissue paper roll or the aluminium foil roll? What if we could make some decorative projects with them!!....Sounds interesting ...right!!!! I love to explore the creative potential in waste or reusable items and Its always a fun idea to convert those waste rolls into something innovative and useful. Some of the things that would otherwise end up in the dustbin make great materials for craft projects that can be made into interest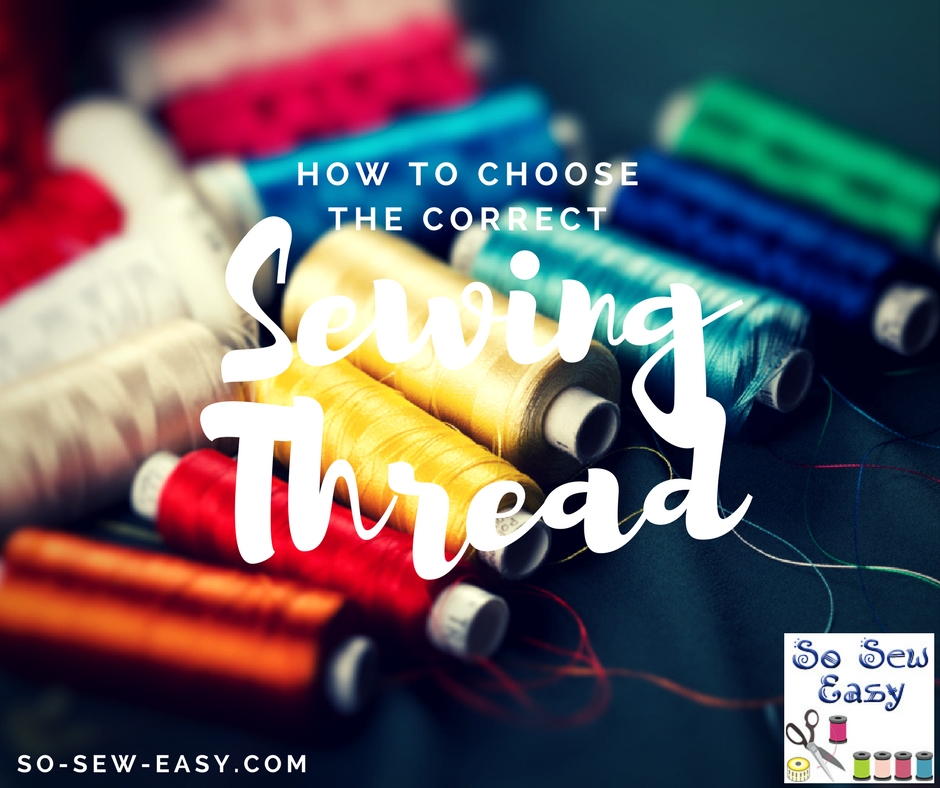 How to Choose the Correct Sewing Thread
"Do you pick up just any matching thread that you come across and sew your fabric? Or do you examine the thread closely before using it for a project? If you are like me and sometimes pick up any thread lying on the stash, then it's time to change the rule. The quality of the thread used has a direct bearing on the final outcome of your sewing project. To get the best possible outcome, you need to get a clear understanding of the various types of threads available and when to use them. To help y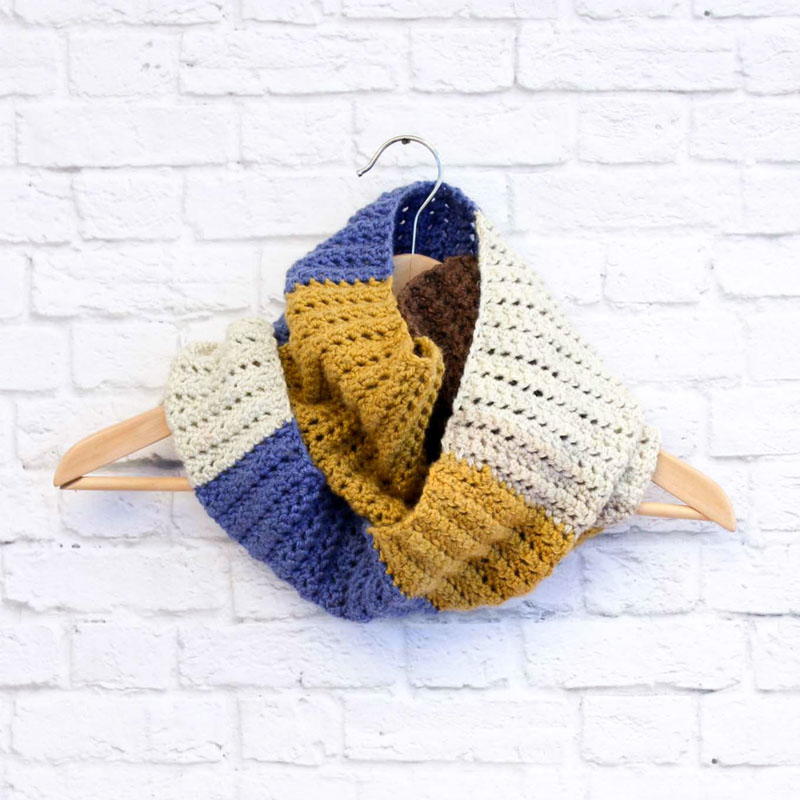 Piece of Cake Caron Cakes Cowl Pattern
"This easy, modern "Piece of Cake Cowl" is going to become your go-to accessory for fall and winter! Despite looking elegant, this pattern is simple to make even if you're not an experienced pattern-reader. The cowl is the perfect project for on-the-go crocheting as you will have the pattern memorized quickly. And because Caron Cakes chooses the color combos for you, you skip the stress of choosing colors. This simple one-skein project makes and inexpensive gift--crochet one for everyone you kno


"I love the fun rippled texture of this hat! It has a lot of stretch to it so you can wear it many times between washes without worrying about it becoming loose. This is more of an intermediate pattern but with a little bit of focus it's totally possible for a beginner to complete this project. To create this hat, I used a 5 mm crochet hook and a skein of worsted weight acrylic yarn. This pattern includes written instructions (in U.S. terms) a pattern diagram a few photos to illustrate the as


How to Store Craft Supplies + Craft Room Storage Ideas
How to Store Craft Supplies Craft Room Storage Ideas has everything you need to know how keeping your crafting supplies as good as new for a long time. Whether you need to keep paint from drying or paper from fading, these tips are sure to keep them as good as new. Plus, look out below for some DIY organizers to make it even easier.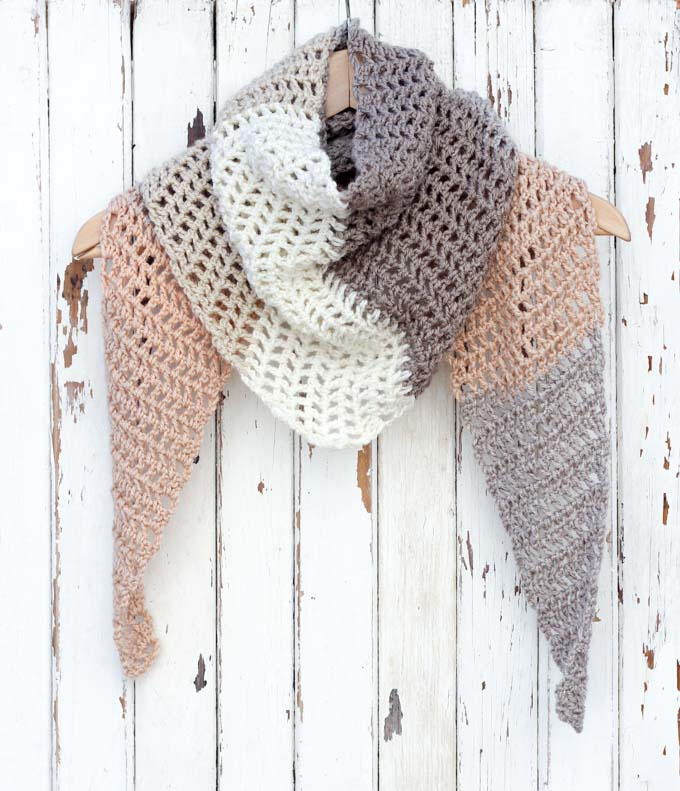 Desert Winds Modern Crochet Triangle Scarf
"Toss on this modern crochet triangle scarf to head out to the desert, the mountains, or just the grocery store. This free Caron Cakes crochet pattern takes all the stress out of choosing colors because the skein does it for you! It's a perfect one skein crochet project and a great and inexpensive DIY gift idea. The simple increases and decreases make this scarf pattern appropriate for a confident beginner. This free pattern includes a chart as well."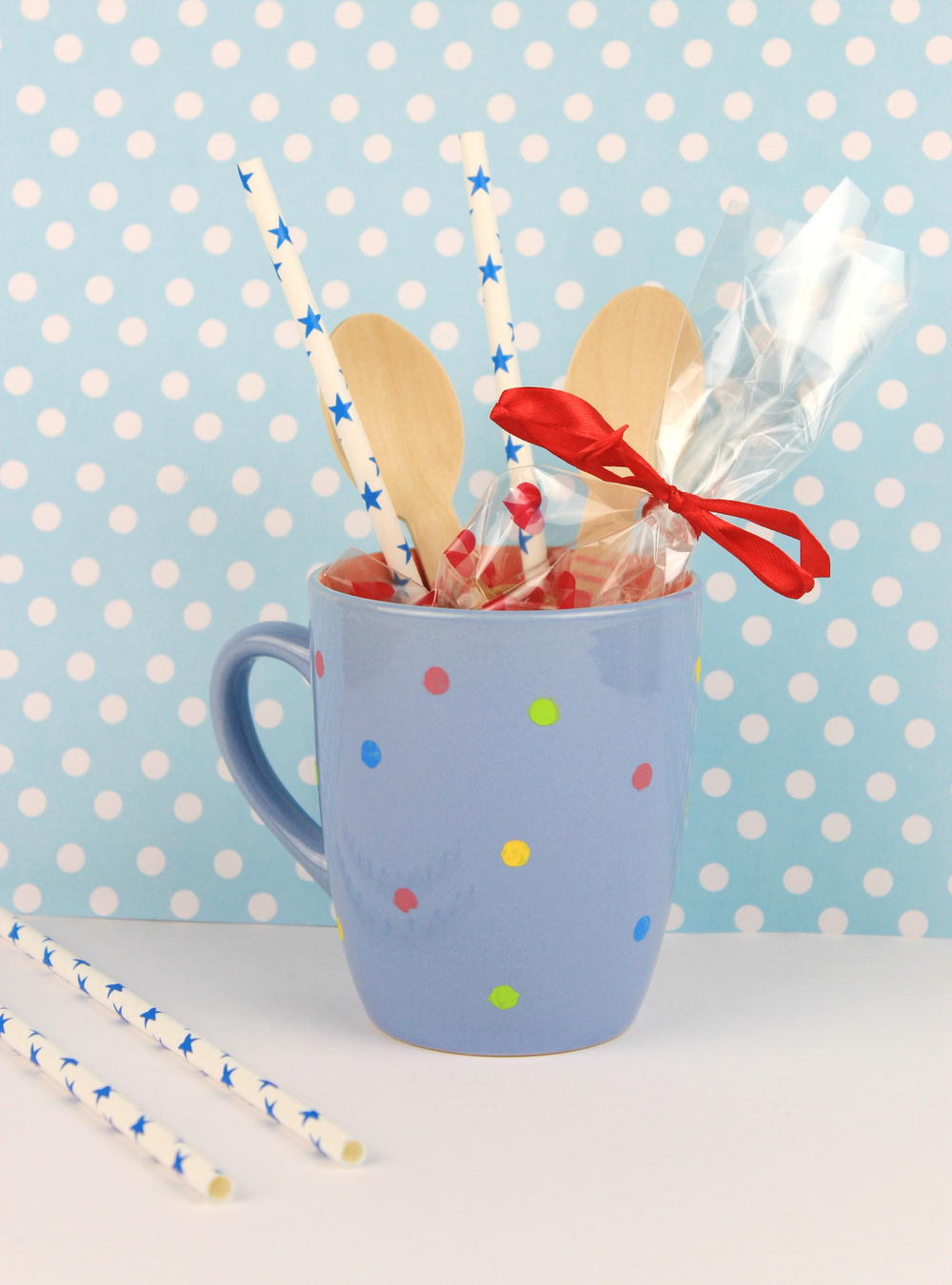 "I am in love with polka dots! A such simple pattern to have it everywhere, but at the same time so unique and with color! Polka dots on cloths, on gifts, on jewelry and now polka dots on my coffee cup! Actually these were the gifts we have prepared with kids for our godfather and godmother for Christmas! A beautiful painted cup with treats! Just create the polka dot cup and fill it with cookies ot hot chocolate mixture or even candies and it is just perfect to offer it as a gift!"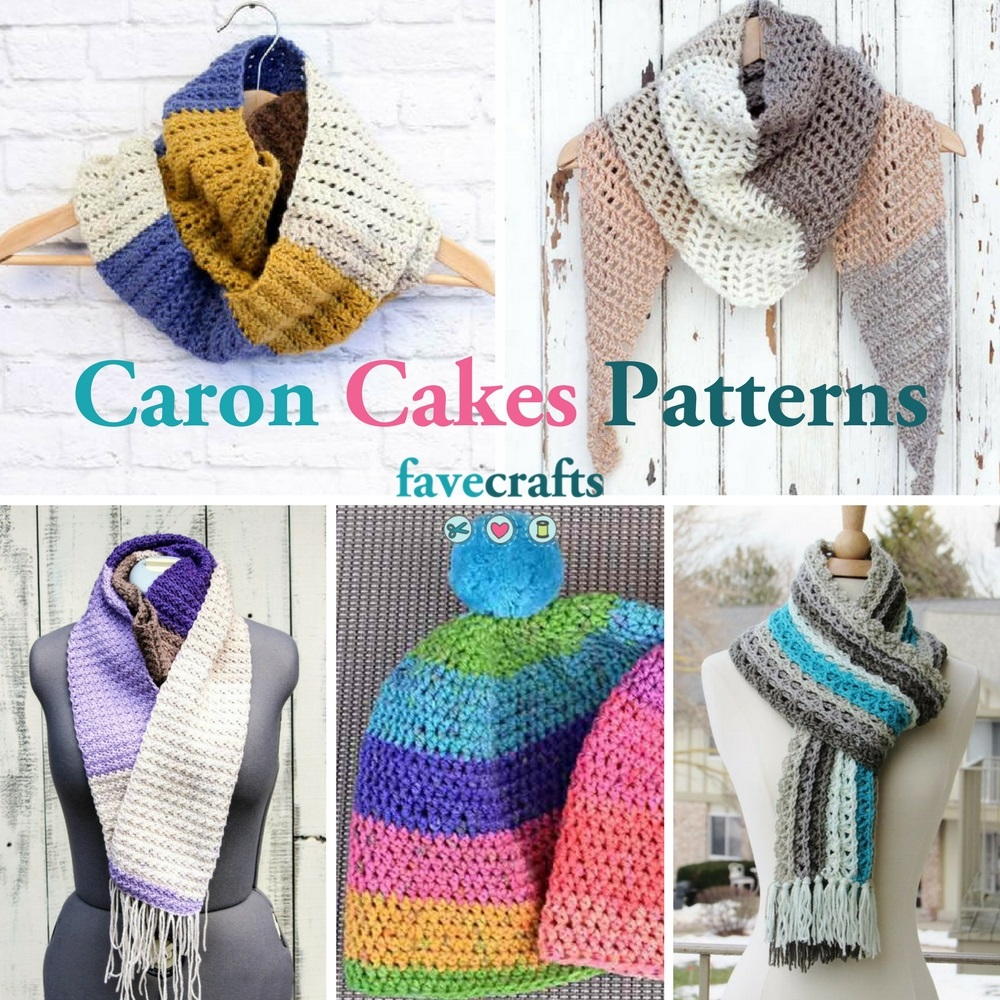 Caron Cakes patterns have taken the world by storm! These fantastic yarns change color on their own so you don't have to, and they come in a variety of beautiful color schemes and even types. After the original Caron Cakes were released, there have since been other sizes, weights, and compositions. You can find Caron Big Cakes, Tea Cakes, and Cupcakes in stores now for even more colors and project possibilities! Learn how to make scarves, hats, and other patterns with the yarn cakes ideas in thi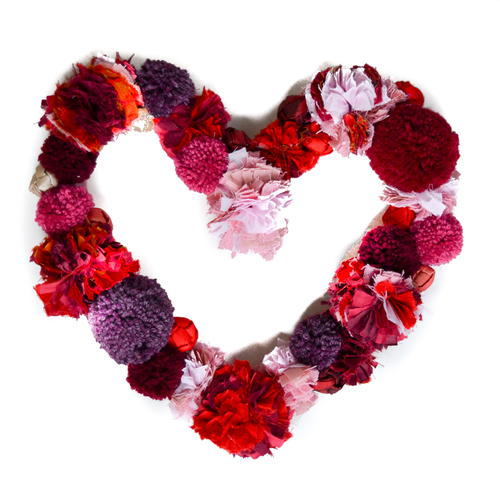 "Like to celebrate Valentines Day but hate the commerlization? The waste? Why not create a stylish bright pompom valentine wreath to brighten up your dcor, using what you have. Theres no need to spend out, be creative instead. Use fabric scraps, plus the odds and ends of yarn to create a fun variety of wool and fabric pompoms. The finished wreath is perfect for indoor dcor or hang it on your door to welcome guests."


21 Crepe Paper and Tissue Paper Crafts
Pretty, and pastel-hued, tissue paper crafts are a stunning way to upgrade your space and your crafting endeavors. Using crepe paper and tissue paper to make stunning dcor pieces allows you at add delightful details that add a delicate touch to any space. From crepe paper flowers to decoupaged tissue paper ideas like adorned mason jars, tissue paper art is simple to make and often relatively cheap. You can even use leftover tissue paper from wrapping gifts if you are looking to be thrifty. While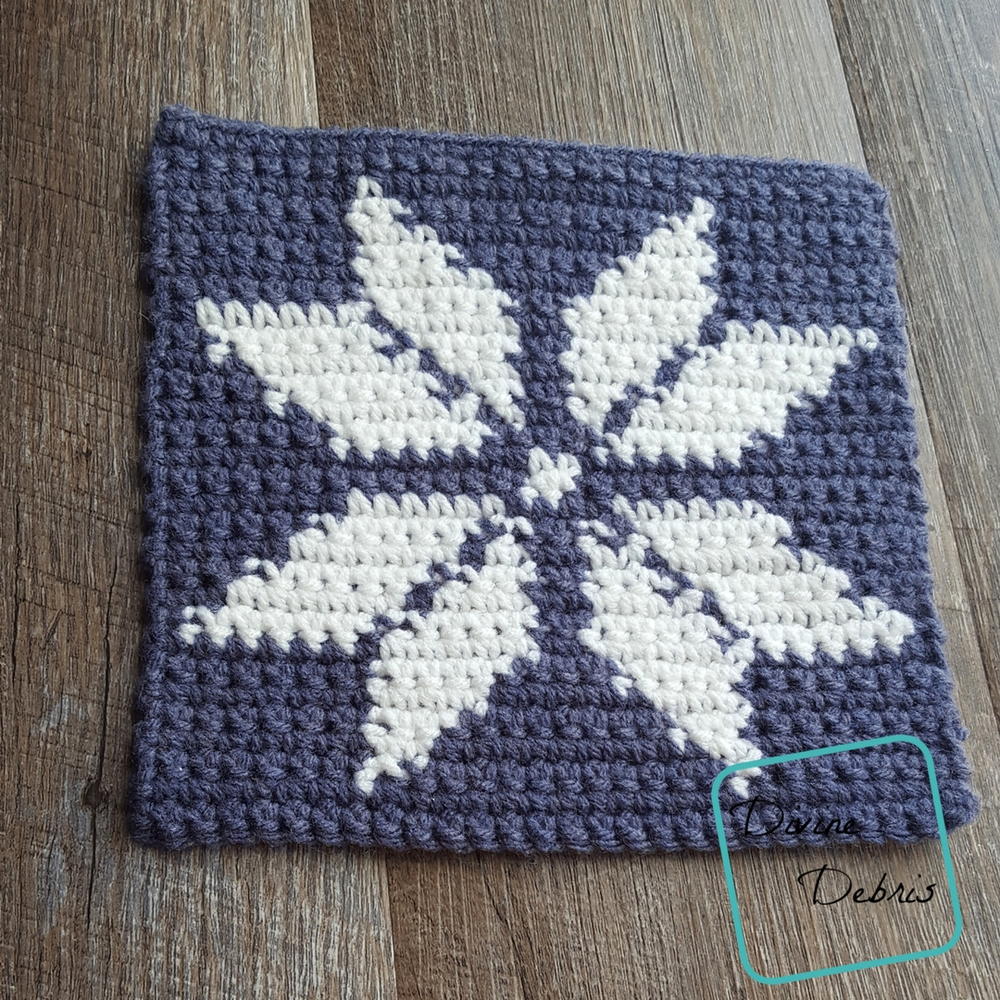 8" Tapestry Snowflake Afghan Square
"12 months, 12 squares, and lots of fun tapestry designs. The 2018 Tapestry Square Afghan Project is going to be a fun way to try out the technique and make a fun blanket by December. The first square is the classic snowflake design. With just 2 colors, you can get used to slowly and carefully changing colors and getting your tension consistent in the first square. Hopefully youre as excited as I am about this project."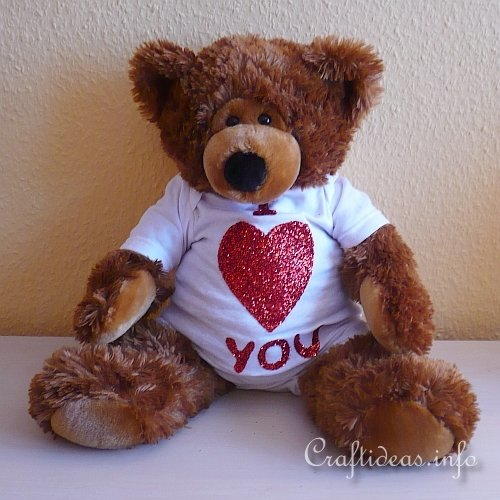 Glittery I Love You T-Shirt for a Stuffed Bear
"Why give candy as a gift for Valentine's Day when you could surprise your loved one with a cute and cuddly love bear? This project takes a bought bear and turns him into a gift for Valentine's Day or any other romantic occasion. An infant onesie was painted and glittered and then dressed onto the bear to make him the cutest Valentine gift one could imagine. With the words "I Love You" on his onesie, he becomes the most romantic bear around. Who could resist him?"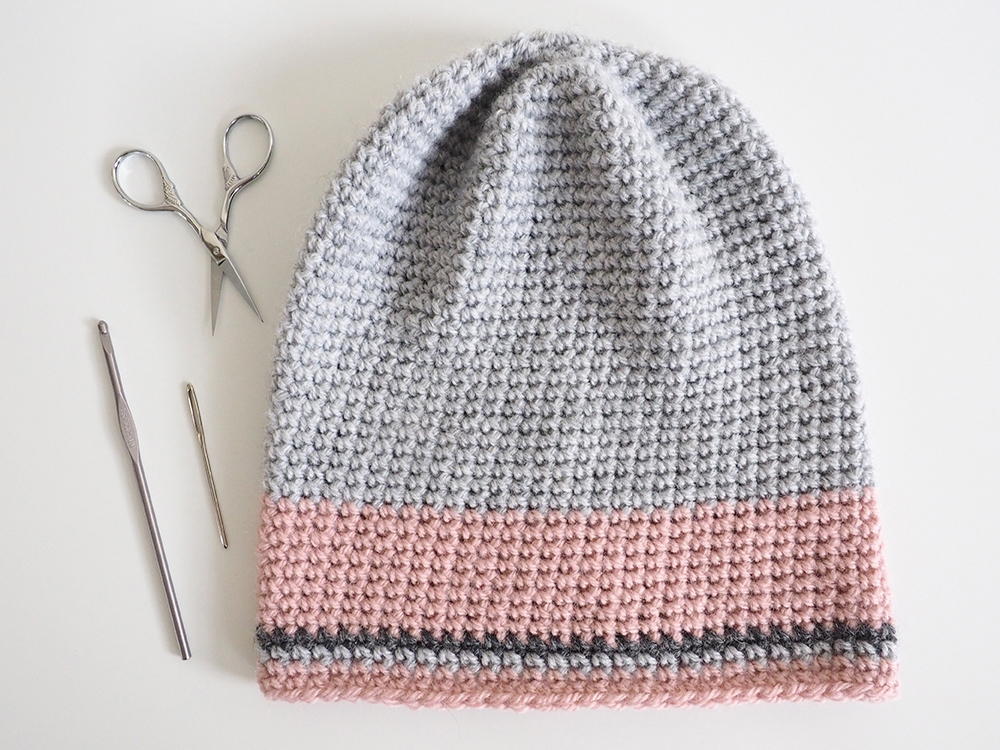 Simple Slouch Pom Pom Beanie Crochet Hat
"Its a traditional style pom pom hat, and its giving me all the winter feels. The pom pom is a cute addition to what is otherwise a classic beanie pattern. Feel free to leave off the pom pom for a different look, but between you and I, I think the pom pom gives it a little something extra. But thats not everythingif you dont turn up the brim of the hat, it becomes a gorgeous slouchie hat. This makes a great holiday gift and its very simple to make, only taking a few hours, so crocheting multiple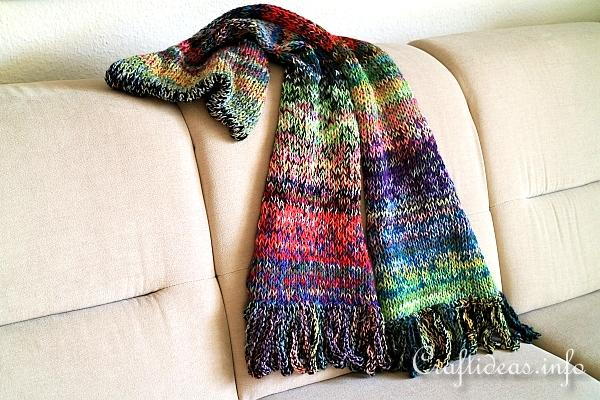 "This scarf will not only bust your yarn stash, but the colors will stand out among the crowd. It is a great project to use up a lot of those small amounts of yarn you may have been saving that maybe were never quite enough to use for anything else. A simple stockinette stitch was used to make it so it so the color effect can be more appreciated. An easy to learn technique was used for changing the colors so that they all blend well together."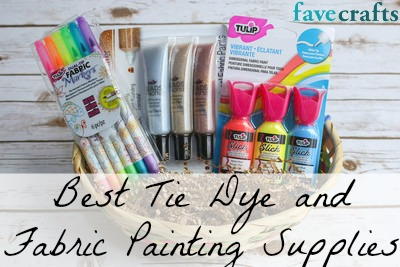 12 of the Best Tie Dye and Fabric Painting Supplies
Create stunning tie dye designs and fabric dye projects using any of the products reviewed in our new collection, 12 of the Best Tie Dye and Fabric Painting Supplies. We've compiled our most popular product reviews of fabric painting products like tie dye, fabric markers, and even screen printing products. Beginners and experts alike have the opportunity to learn a bit more about some fabulous fabric dye products. Each item listed below includes a brief excerpt from the review page and a link ba


Photo by Coco StudioEvery day our community grows in unexpected and delightful ways. For our Fresh Shops series, we spotlight new and noteworthy sellers who have been on Etsy for a handful of months or are waiting for those first few sales. With the holidays behind us and a few more months until spring, 'tis the season to surround yourself with everyday luxuries that spark joy and help brighten winter days. From tiny papercut art pieces perfect for displaying near your desk to silky lingerie s...


10 of the Best Father's Day Craft Ideas
Finding DIY crafts to make for dad on Fathers Day is not always the easiest task. While there are plenty of options out there, sometimes finding the right manly handmade Fathers Day craft or DIY Fathers Dad card can be tough. Dads can be fickle, and you want to make sure you give your pop something he can be proud of! That is why we have collection this list of the 10 of the Best Father's Day Craft Ideas. These DIY crafts for dudes are all dad-approved. Trust us. Hes going to love them.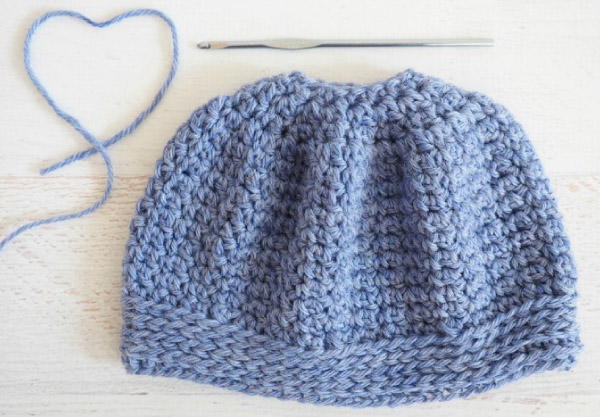 "What makes it different from the other cute messy bun hats is that it can be made into a beanie as well. One pattern, two finishing options. Thats basically a two for one, right? This hat pattern has a really retro vibe to me due to its more rounded shape. Plus, mustard always has me feeling vintage. This messy bun hat can be turned into a beanie by simply pulling the tail to cinch it closed. Or, keep it as a messy bun hat by sewing in your ends. It uses alternating stitches for a simple textur


Cotton Fine is 80% cotton and 20% merino wool with approximately 215 yards per skein and available in 60 colors.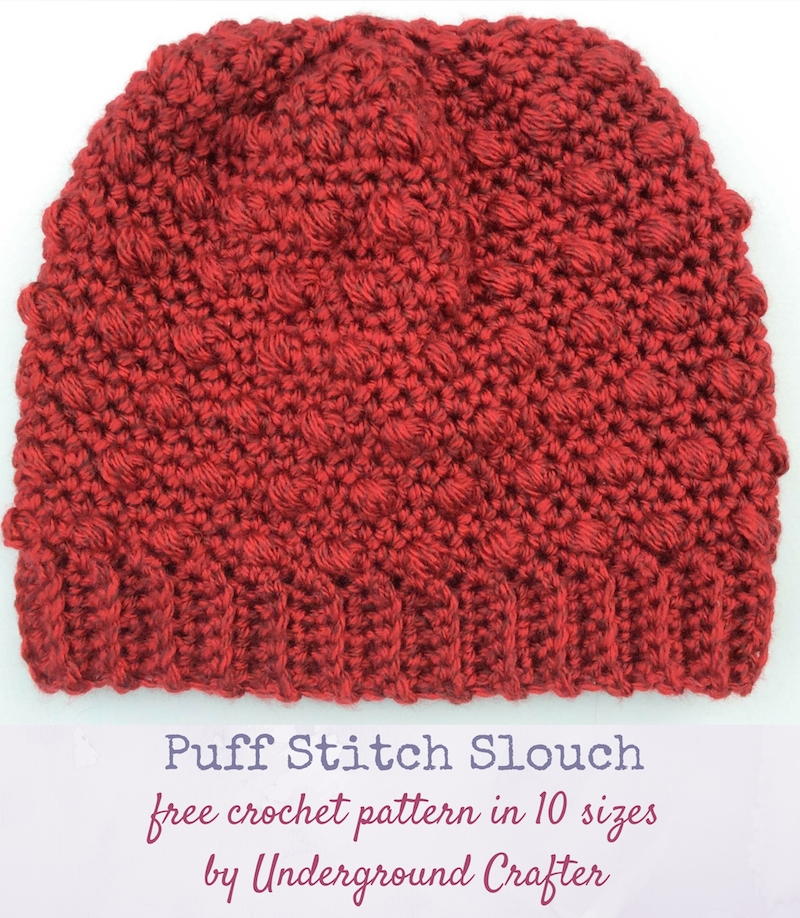 "This slouchy beanie features a bit of texture. The newborn size is designed to meet the donation requirements of Little Hats, Big Hearts, a program of the American Heart Association. Skills Used Basic crochet stitches chain, single crochet, slip stitch Crocheting flat in rows (for hat band), crocheting in the round (for hat) Special stitches puff, sc2tog (with written explanation in pattern) Skill Level Intermediate Finished Sizes Newborn (3 months, 6 months, 1 year, 2 years, 3-5 years, 6-10 ye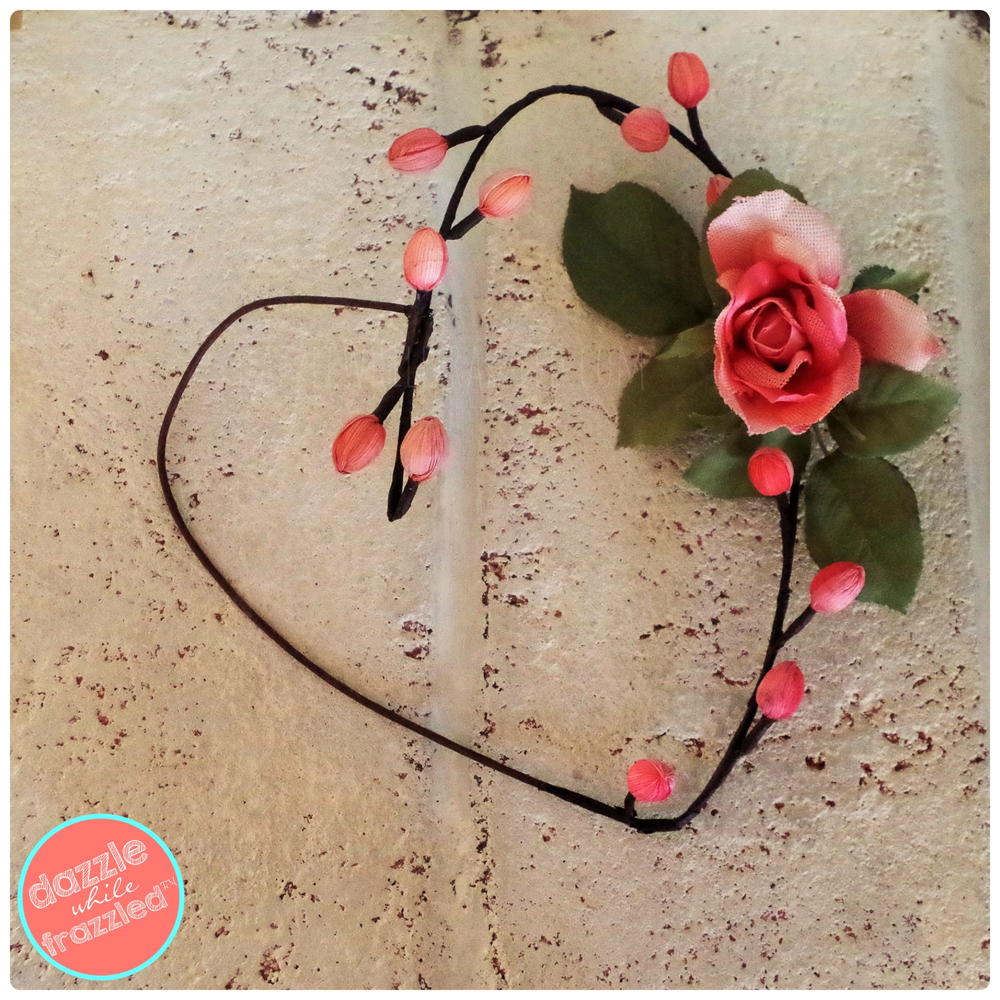 "How many artificial flowers does it take to make a pretty wreath? Not as many as you think! Use two faux flower stems to make an attractively simple heart-shaped flower wreath. Hang on a front door or as part of a gallery wall, this faux flower wreath is perfect for Valentine's Day, Spring or anytime decor. Grab some floral wire and a pair of scissors to put together this two stem flower wreath in a matter of minutes!"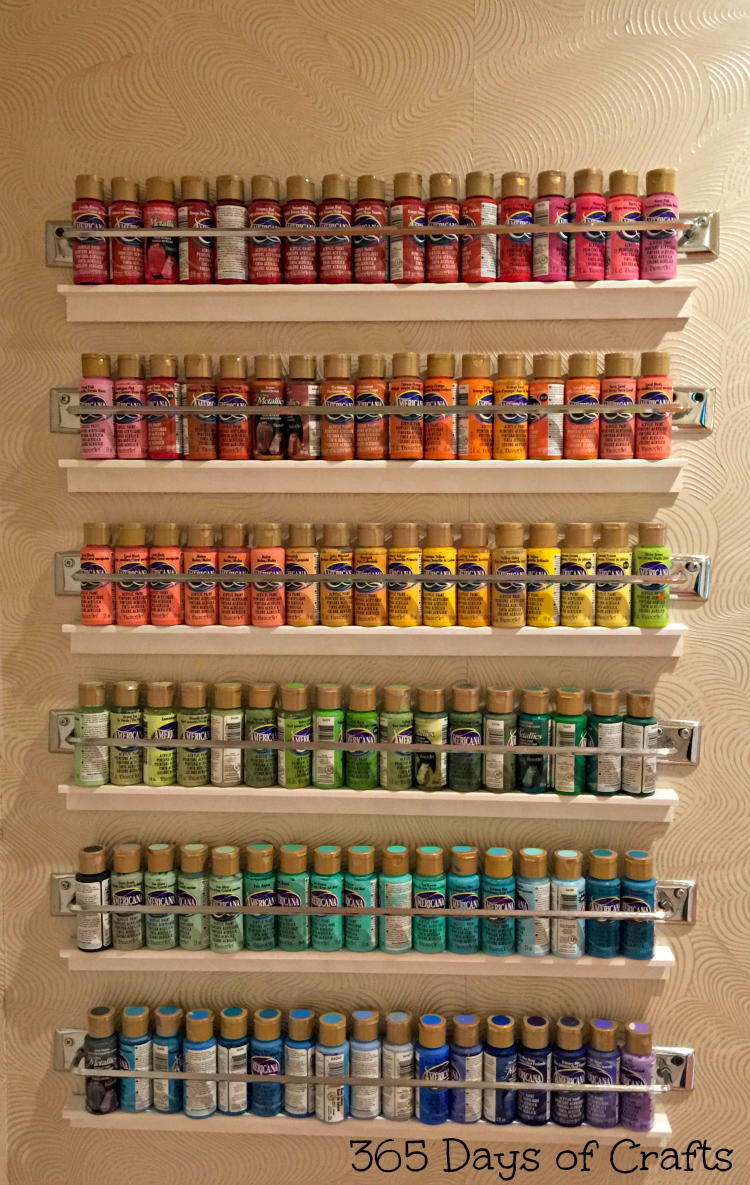 "Organize your paint and other small objects with this very budget and space friendly storage idea. The stoage shelves take very little time or skill to install on a wall. The shelves take up very little space and can tuck easily behind a door. The post contains other budget friendly storage ideas to hold all of your craft supplies. Try one of the many storage tip ideas that you can use in your own home."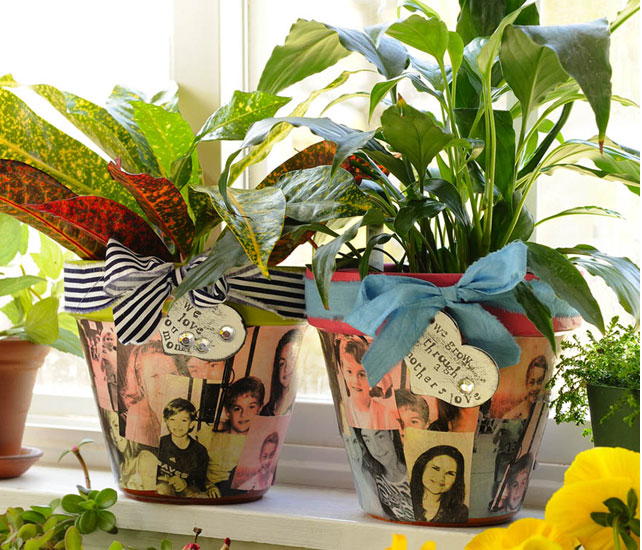 "A decoupage flower pot is a great gift for Valentine's day, birthday, graduation, Mothers Day or Fathers Day. Use black and white or tinted copies of photographs to create a personalized flower pot. Use baby photos and snapshots from important life events to make this visual keepsake extra meaningful. What parent or grandparent would not simply love this handmade gift idea? It does not take long to create a custom phot gift and it is budget friendly."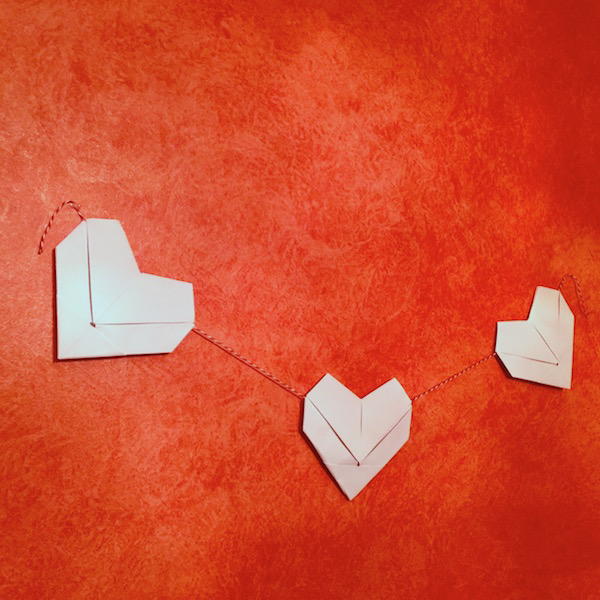 Heart Origami Valentine Banner
"Folding Origami is fun and calming. These cute hearts are made from a standard 8.5" x 11" piece of paper - but you could choose any kind and color. Fold a bunch of them and string them up to make a Heart Origami Valentine Banner. Show the kids how to fold them, let them decorate the hearts, and then you will have a good amount to string up to add a little love to your decor!"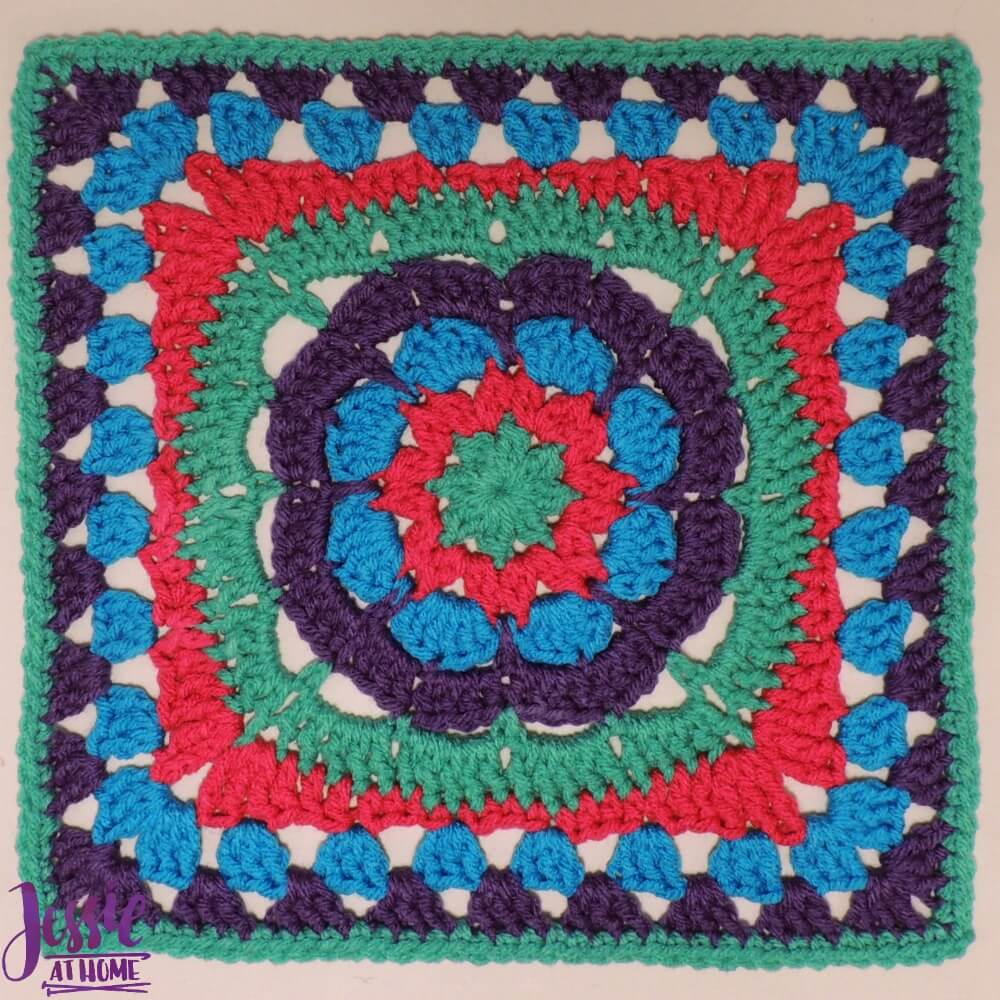 "This pattern was inspired by my Large Flat Flower Motif. Ever since I created it, Ive wanted to make a square using it as the center. This seemed like the time. I love the colors and the final look. It would be great for a blanket as a square you repeat, or as part of a sampler blanket. You could even make a table runner with a string of them. Enjoy this easy and pretty floral square!"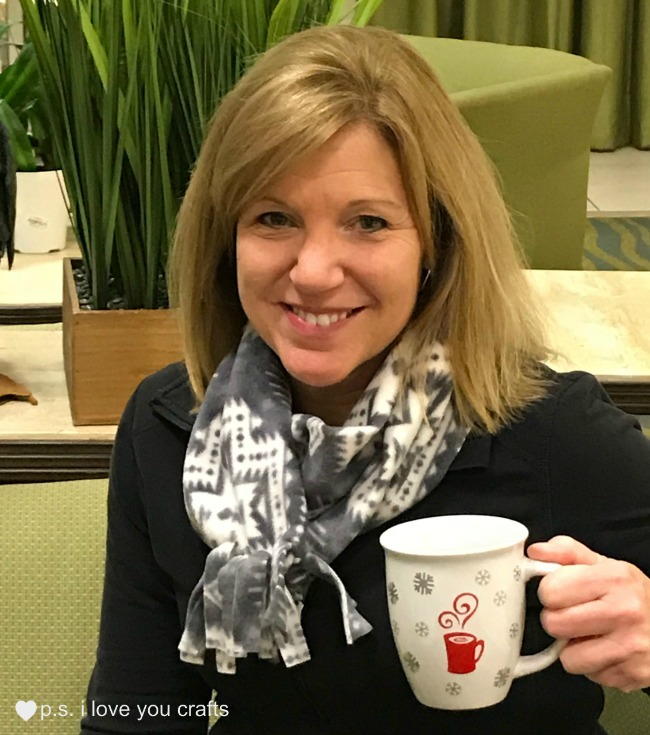 "You will be surprised how easy it to make a warm, cozy fleece scarf to keep you warm this winter. Buy remnants from your fabric store, and make a no scarf inexpensively to give as a gift. You better get enough fabric for two of them you will definitely want one for yourself. Make smaller ones from fun fleece prints for the kids to wear while they are playing in the snow. It will keep them super warm on frigid days."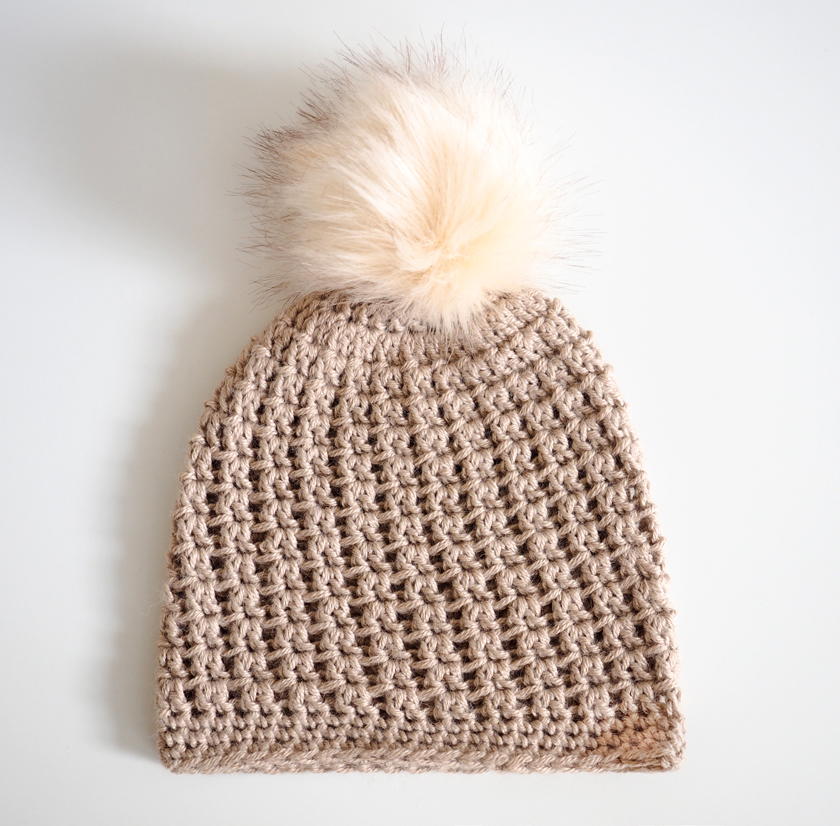 Double V Slouch Beanie Crochet Hat
"This slouchy beanie is a perfect option that works with virtually everyones style. The pattern is super simple and is great for all levels. -- This slouchy beanie is a perfect option that works with virtually everyones style. It has just the right amount of slouchy stretch to allow you to style it loosely without cementing your hair to your face. Plus, the texture is a perfect mix of classic and contemporary. This pattern is super simple and is great for all levels. Plus, as a perk, it can be t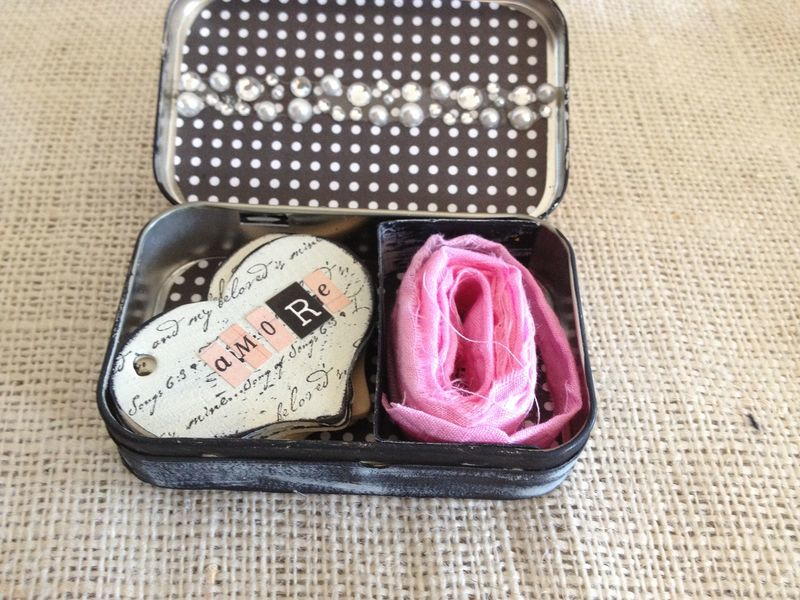 Amore Altered Altoid Tin Fo Valentine's Day
"Give the gift of creativity with the Valentine"s Day inspired altered Altoid tin that is filled with handmade gift tags. Save your tins or purchase the as blanks. This projects is a great way to use up your cardmaking and scrapbook paper and embellishent stash too. A fun girls night in project too. Use this idea for any holiday or gift giving occassion. Change the color scheme to fit your needs. A great budget craft."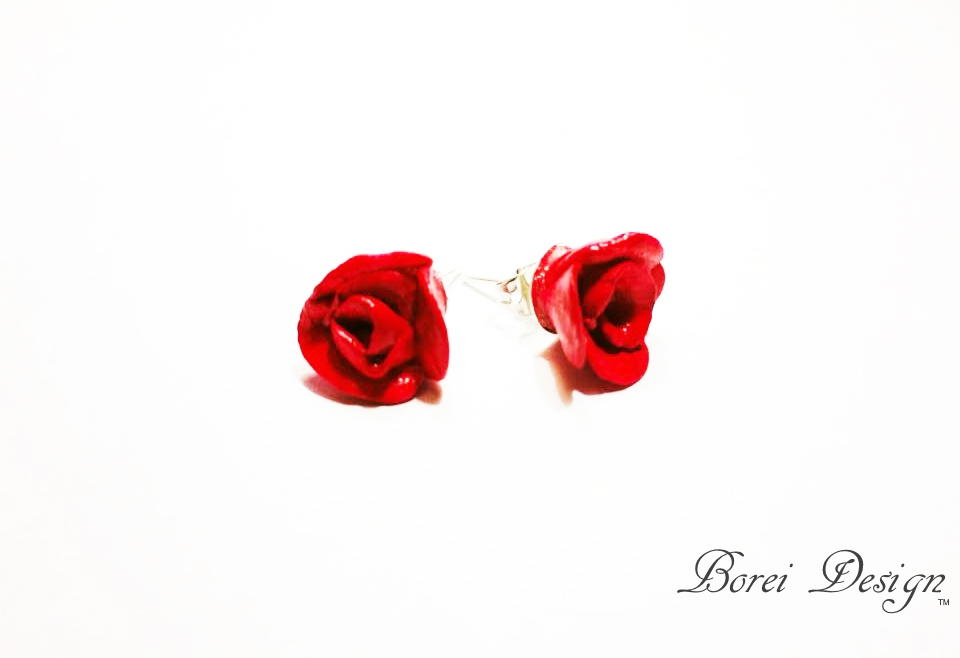 Easy Romantic Rose or Flowers Earrings Tutorial
"You will not believe how super easy these rose earrings are to make. They are great for Valentine's Day or a super cute way to add a little romance to your wardrobe anytime of year. They are made from super lightweight air dry clay and estimated project time consists mostly of dry time. Very little supplies are needed for this project and actual work time is less than 20 minutes. Includes easy to follow written and video step by step tutorial instructions."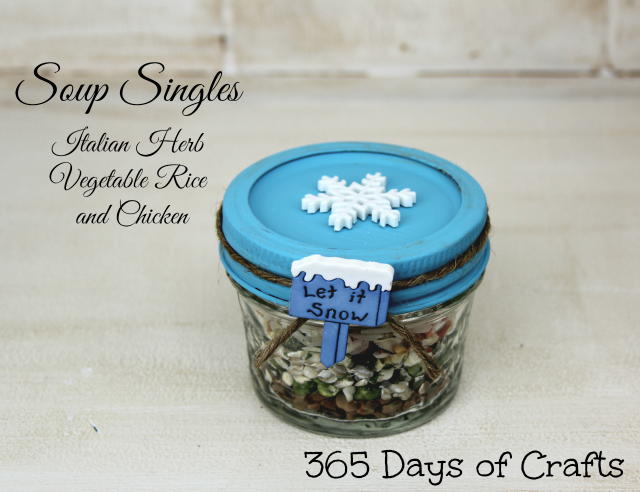 "Warm up a winter meal with Soup Singles Italian Herb Gifts in a jar. This soup single makes the perfect meal for one or an appetizer for two. I added a few variations to the bottom of the ingredients if you are making a bunch of them for yourself. I like to give them to my single friends and to my elderly neighbors. And I will let you in on a little secret we keep them in our emergency travel kit. For the kit I have them in vacuum sealed pouches."


Featured Shop: Kate Szabone Jewellery
Photo by Kate SzaboneDesigning and creating wedding and engagement rings has never been a job without its pressures. After all, if you do it right, you're making a piece of jewelry that someone is going to remember—and wear—for the rest of their life. But modern makers like Whitby, Canada-based Kate Szabone face even higher stakes than their metalsmithing forebears. "It's different how people shop for jewelry now," Kate explains. "They're looking to buy a pretty expensive ring ...