Vatican award of Order of St. Gregory was meant as a 'slight' to pro-abortion politician, source says...
The Vatican currently has no plans to change the procedure of exchanging honors during historic official visits of heads of state to the Vatican, and believes that the responsibility for any subsequent abuse of such decorations rests with the visiting delegation. Despite the outcry over giving militant pro-abortion Dutch politician Lilianne Ploumen a medal of Commander in the Pontifical Equestrian Order of St...


2018 Prophecy: Millennials Poised for a Rapid Rise in an 'Accelerated Acceleration'
A metamorphosis is underway. That's what I heard the Lord say about 2018—but there's more to it. The Lord also showed me an acceleration.Indeed, part of this metamorphosis, which will begin even now and continue in the years ahead, will see an accelerated acceleration.Accelerate means "to move faster: to gain speed; to progress from grade to grade more rapidly than usual; to bring about at an earlier time; to cause to move faster; to hasten the progress or development of," according t


Dairy farm to the episcopate: Stockton, California, gets a new bishop...
On Tuesday the Vatican announced that Bishop Myron Joseph Cotta, who grew up on a dairy farm and has until now served as an auxiliary bishop in Sacramento, has been tapped to take the reins in the Diocese of Stockton. In a Jan. 23 communique, the Vatican announced that Cotta will be taking over for Bishop Stephen Blaire, who has passed the age of 75...


Leading in Love Through Adoption
Imagine jump-starting your day with 10 children in your home.Allow me to introduce Steve and Sandra Hogue. Their ministry revolves around the adoption of 10 children. The Hogues believe that the church is the answer to the orphan care crisis."Religion that is pure and undefiled before God, the Father, is this: to visit the fatherless and widows in their affliction and to keep oneself unstained by the world" (James 1:27).If you'd like to know more about the Hogue's ministry, I think you


Porn Star Turned Pastor Issues Urgent Call to Prayer After Multiple Industry Deaths
A former porn star is responding to the recent deaths of five women in the industry."Honestly, it's shocking," said Brittni De La Mora, who has filmed roughly 375 scenes in adult films.The five women died in just the last three months, some by drug overdose, others by suicide.Oliva Lua died on Jan.19 after reportedly suffering from personal challenges and months of battling drug addiction.According to Fox News, the 23-year-old porn star was found dead at a rehab center in California.In


Why Do So Many Christians Overlook This Common Way God Answers Prayer?
Gazing at creation, all around we see the results of the power of God, who flung the stars into place, the planets into alignment and brought about life—all out of nothing. Reading our Bibles, we see stories of dramatic encounters with God and His miracle-working power to heal, deliver and protect. We are assured of promises that through Him, all things are possible.Have you ever wondered, then, "Why do we have doctors and medicine if God can heal?" "Why security if God can protect?" Or ev


New 'I Can Only Imagine' Trailer Promises to Bring Heaven to Hollywood
MercyMe's "I Can Only Imagine" is the best-selling Christian song of all time. Will the new movie, based on the story behind the song, become equally legendary? The official trailer promises a powerful story of love and redemption—with the quality of an A-list Hollywood production.


Pope Francis: "This is why I celebrated that marriage aboard the flight"...
"I apologies if I have hurt the victims of abuse with my words on the Barros case". Pope Francis, answering the journalists' questions on the flight from Lima back to Rome, admits that he made a mistake in expressing himself on the case of Juan Barros, the Chilean bishop of Osorno, challenged by groups of faithful in his diocese who believe he was aware of the sexual abuse committed by his mentor Father Fernando Karadima and that he had covered them up...


Ecclesiastes 7:15-22 (15) I have seen everything in my days of vanity: There is a just man who perishes in his righteousness, And there is a wicked man who prolongs life in his wickedness. (16) Do not be overly righteous, Nor be overly wise: Why should you destroy yourself? (17) Do not be overly wicked, Nor be foolish: Why should you die before your time? (18) It is good that you grasp this, And also not remove your hand from the other; For he who fears God wil


What attachments are and what they are not...
Are there ways we can distinguish attachments from ordinary and proper desires? What are the signs that we are too attached to someone or something? To address questions like these I turn to a great teacher of mine in matters spiritual, Fr. Thomas Dubay. Fr. Dubay died more than seven years ago but left a great legacy of teaching through his books...


'Forgiveness science' founder can't prove it, but suspects a 'Francis effect'...
Scientific study of the world has been around for a while now, so it's rare these days to meet the founder of an entirely new branch of science. That, however, is what you've got in full living color in the person of Robert Enright, a Catholic who teaches at the University of Wisconsin in Madison, and who pioneered what's today known as "forgiveness science...


Here's the full text of Pope Francis' in-flight news conference from Peru...
In a conversation with journalists on his return flight from Peru to Rome Sunday, Pope Francis discussed the people of Peru and Chile, clerical sexual abuse, his recent in-flight marriage celebration, and the Amazon region, among other topics. Here is CNA's full transcript of the Pope's in-flight news conference: Greg Burke: Holy Father...


In dangerous times like ours, where are the churchmen with chests?
To have been the proverbial fly on the wall during a conversation, one good time would have been during dinner in the White House on September 2, 1943 when Franklin Roosevelt was hosting Winston and Clementine Churchill with their daughter Mary and the newly appointed ambassador to the Soviet Union, Averill Harriman. The other dinner guest was Cardinal Spellman...


Randy Clark: The Power of Praying Like Abraham
Randy Clark began noticing that similar percentages of people were being healed at every meeting he held. He wasn't content with that. So at one meeting, he decided to adopt the posture of Abraham interceding for Sodom and Gomorrah and negotiate with God. He shares what happened next in the video.


Supernatural Secrets to Finding the Life-Balance You Desperately Seek
A few Sundays ago, I had a dilemma. We were a few minutes late for church, and we took a seat behind the children. In our church, pre-K through sixth-grade kids sit in the sanctuary during worship and then are released after worship to go to their children's program. We were barely seated when one of the sixth-grade girls jumped from her seat and rushed to John. "Would you be our teacher today? Our teacher isn't here."It turns out there was a miscommunication between the children's director and


Rick Warren: The 2 Biggest Benefits of Corporate Worship
"Worship the Lord with gladness. Come before him, singing with joy" (Psalm 100:2 NLT).To strengthen your faith, you must unite with others in worship. Worship is for God, but it also has benefits for you. Here are two of the biggest benefits of corporate worship: It renews your faith, and it restores your joy.Isaiah 40:31 (MEV) says, "Those who wait upon the Lord shall renew their strength; they shall mount up with wings as eagles, they shall run and not be weary, and they sh


Dad, Stop Saying You're Sorry and Ask This Instead
It was not the kind of question I was expecting as we sat there, hands sticky with drips of ice cream running down our fingers.It was not the kind of question I'd ever asked myself, or had someone else ask me, let alone a 14-year-old.It was not the kind of question I wanted to think about, or even acknowledge, and yet, here I was, face-to-face with a young teenage girl, being asked a question about a reality we will all one day face."What would you do if you knew it was


As Flu Deaths Rise, Churches Change Their Rules
As health departments in nearly every state are reporting spikes in flu deaths among all age groups, the Catholic church isn't taking any chances. They're issuing new guidelines governing behavior at services in an effort to reduce the number of potentially dangerous germs being passed from person to person.In New Mexico, where nearly 50 people have died from the flu, The Archdiocese of Santa Fe sent a letter to churches statewide discouraging parishioners from shaking hands, holding h


The Place of Warfare: Where You Find Your Psalm 2 Inheritance
"Your greatest places of warfare will become your greatest places of inheritance!"This is the phrase the Holy Spirit spoke to me in the fall of 2014 while I was meditating on Psalm 2:7-8. In Psalm 2, we join David in witnessing a day when nations will rage, kings will plot and a generation will declare open war on God, His Word and His plan. David calls it vain. The Father laughs and confidently declares that no devil, nation or conspiracy of nations will be able to overthrow His eternal pl


4 Hindrances That May Be Blocking Your Hoped-for Healing
You believe it's God's will to heal you. You've been prayed for, and the church elders have anointed you with oil. You've done all that you know to do. Now what? What could possibly hinder your healing from manifesting? Let's come up with a checklist to see what might possibly be hindering your healing.Lack of true revelation concerning healing could hinder your healing from manifesting. What do I mean by lack of true revelation? For instance, you've heard amazing testimonies of others being hea


Best-Selling Author Jonathan Cahn Parallels Newsmaker Hillary Clinton to Ancient Paradigm
Well over a year after the election she shockingly lost, Hillary Clinton is still making news, with talk of a reinvigorated investigation into the Clinton Foundation as well as lagging headlines about emails and servers.In fact, the Clintons have been newsmakers for decades and are prominent figures in modern history. But New York Times best-selling author Jonathan Cahn makes stunning parallels to the Clintons and an ancient paradigm from 3,000 years ago in his new book.In The Par


Cardinal O'Malley's rebuke of Pope Francis on sex abuse stirs wide reaction...
It's not every day that a close ally and adviser to a pope, not to mention a cardinal of the Catholic Church, distances himself from that pope. So when Cardinal Sean O'Malley of Boston said Saturday night it was "understandable" that Francis's language in Chile about abuse victims accusing a bishop of a cover-up had caused "great pain...


Have You Had This Strange Recurring Dream?
Have you dreamed of being back in high school or college? Streams Ministries' John E. Thomas says many people have, and they ask him what those dreams mean. He explains that these dreams often speak to something the subject still has yet to learn. Watch the video to hear more.


Is the Digital Church Really the Church?
Some call it the digital church.Others call it the internet church.In either case, it refers to people joining worship services, and even groups, virtually or digitally. They are not physically present.I am watching this trend closely via hundreds of churches, and I am seeing more and more chatter and a lot more disagreements about the nature of the digital church. Let me share with you some of the major shifts taking place.Any church can have digital worship services with technology today. Ther


James Goll: What Are the Next-Generation Prophets Saying?
In every generation, God raises up dread champions who have a "Voice that Can Be Heard"—these messengers carry a clear sound, marked by integrity and the operation of the gifts of the Holy Spirit. Revelation, favor and authentic authority rests up on their lives and words.I remember clearly when ministering on Dec. 12, 2015, at Life Center in Harrisburg, Pennsylvania, that the Holy Spirit apprehended me and stated, "This is not your season to birth, it is your season to father."


How do you find out which territorial parish you live in?
The 1983 Code of Canon Law starts out describing a diocese as a "portion of the people of God". Dioceses are usually circumscribed by borders, indicating territory. You belong to your diocese because you dwell in the diocese in a relatively stable way. There are exceptions, as in the case of the Archdiocese for the Military...


Why You Can Expect Significant Breakthroughs in 2018
The National Federation of Independent Businesses (NFIB) released its December Small Business Optimism Index to close out last year. The average monthly small business optimism index set an all-time high for 2017. According to Juanita Duggan, NFIB president and CEO, "2017 was the most remarkable year in the 45-year history of the NFIB Optimism Index." The monthly average of 104.8 beat the previous record of 104.6 established in 2004. The index jumped sharply higher the day after the 2016 electio


Prophetic Word: Saul Prophets Will Be Spiritually Stripped
Today we are hearing and seeing many prophets who are constantly releasing a barrage of personal attacks, statements that are strategically directed at others, declarations from a root of bitterness and motives that are impure. The Bible clearly warns us of these things, but it seems as though many have been able to gain ground in our modern culture, leaving few individuals with the ability to discern what is actually coming from a place of righteousness and holiness. While I prayed, the Lo


Kari Jobe Shares the Heart Behind One of Her Most Famous Songs
Kari Jobe's "Forever" has been a Christian worship staple since its release. It's played at Sunday morning services around the country. But before all that, Kari Jobe and her co-writers were struck by a simple idea. She explains what that was in this video.


Ecclesiastes 7:18 (18) It is good that you grasp this, And also not remove your hand from the other; For he who fears God will escape them all. Perhaps the most important counsel regarding the paradox of Ecclesiastes 7:15-22 appears in verse 18: "He who fears God will escape them all." He means that the God-fearer will escape all the paradox's pitfalls. Notice he says escape, which means we will face them, not miss them entirely. Why is the fe


This Dangerous Habit Can Sabotage Your Spiritual Blessings
As I was preparing for work one morning, I dropped a hand mirror, and it went crashing to the floor. The pieces were everywhere. When I stooped down to pick them up, the phrase "seven years" immediately went through my head.Now, I'm not a person who believes in luck, good or bad. The phrase probably came to mind because it's one I've heard all my life—"seven years of bad luck." But instead of finishing it, I heard a still small voice say, "Don't look back," then "Press on!" I knew that swe


Why You Shouldn't Call Bible Characters 'Good Guys' or 'Bad Guys'
The Bible isn't any ordinary book—so why do we treat its characters like ordinary heroes or villains? This video from the Bible Project explains the unique way in which the Bible explores its characters and how the authors want us to approach them. As it explains, it's so much more than "good guys" and "bad guys"—they're real people, whose strengths and weaknesses should make us reflect on ourselves.


Woman Receives Death Threats for Preaching Healing Power of Christ Over Homosexuality
The ministry behind a powerful video of a woman explaining how God helped her move past her same-sex attraction has sparked no shortage of attention and controversy, including some disturbing death threats.At the same time that Emily Thomes—the woman in the clip—is expecting a baby, Greg Sukert, one of the guys behind Anchored North, the ministry that posted the video, is now speaking out about the intensity of angst over Thomes' testimony.As Faithwire previously reported, Thome


Working for the Kingdom: A homily for the 2nd Sunday of the Year...
The readings of "Ordinary Time" (Tempus per annum in Latin) focus on the call to discipleship and the living of the Christian Faith. The readings for today's Mass are no exception, as they present us with a number of disciplines for disciples. These disciplines free us to serve Christ and His Kingdom joyfully, energetically...


Hitching a ride on Trump rollercoaster to cover Vatican's Africa push...
More often than you might think, journalists find themselves covering a story we personally think is important, but which we suspect won't be of great interest to a broad audience. The question in such a situation is, do we just forget about it? Or, do we find a way to draw an audience to the story, even if it may be a little artificial...


Bethel Worship Leader's Kids Diagnosed With Deadly Disease Walk Out of Hospital With Complete Healing
"We're going home," is almost all Bethel worship minister leader Joel Taylor could say in an Instagram video as he walked out of the hospital with two healthy children Tuesday evening. The entire family is seen in the video smiling, singing and dancing as they leave the hospital and the fear of death behind.It's a sight thousands of people have been praying for ever since Taylor's 2-year-old son, Jaxon, and 4-year-old daughter, Addie, contracted the same dangerous E. coli infection that thr


Should Spirit-Filled Believers Follow This Mormon Example?
Evangelical Christians would do well to follow the Mormon requisite of two-year missions service, an international evangelist says."But what we are saying is our enemy, the devil, has so many full-time workers," says Stephen Christiansen. Christiansen is the senior pastor of Jesus Church in Oslo, president and founder of Jesus Revolution, president of TBBMI and the founder of New Generation movement."Also I've seen through the years, to my frustration honestly, the wrong Americans are comin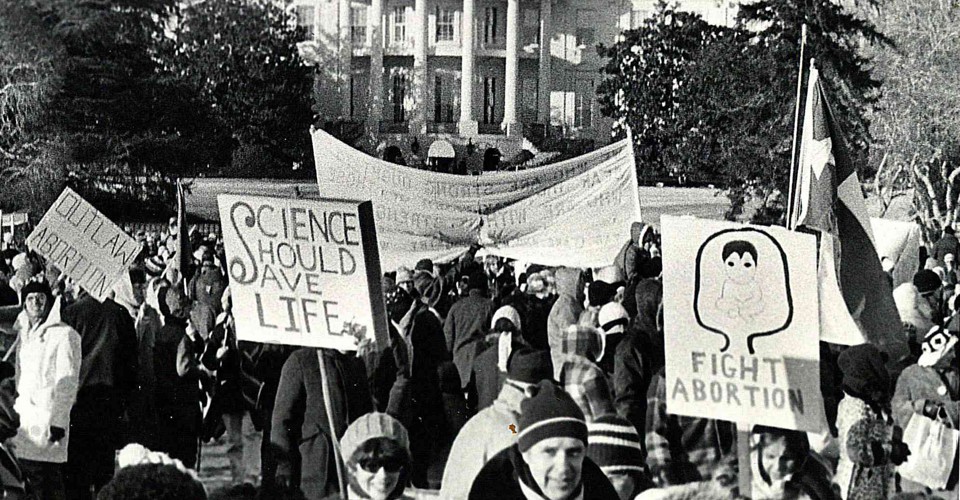 The Atlantic: Science is giving the pro-life movement a boost...
The first time Ashley McGuire had a baby, she and her husband had to wait 20 weeks to learn its sex. By her third, they found out at 10 weeks with a blood test. Technology has defined her pregnancies, she told me, from the apps that track weekly development to the ultrasounds that show the growing child. "My generation has grown up under an entirely different world of science and technology than the Roe generation...


The Catholic priest who was Robert Louis Stevenson's spiritual father...
Mention of the name Robert Louis Stevenson instantly brings to mind his three enduring classics: Treasure Island, Kidnapped and Doctor Jekyll and Mr Hyde. I should add a fourth: A Child's Garden of Verses, a charming reconstruction in verse of a child's imaginative world. What most lovers of his fiction will not know, however...


Chuck Pierce, Hank Kunneman and Rich Vera Issue Urgent 2018 Prophetic Alert
Prophets Chuck Pierce, Hank Kunneman and Rich Vera recently spoke to It's Supernatural! With Sid Roth audiences about what this year will bring. This year, 5778, is significant in the Hebrew calendar, as the numbers symbolize that God is watching us as we approach something new. Watch the video to see!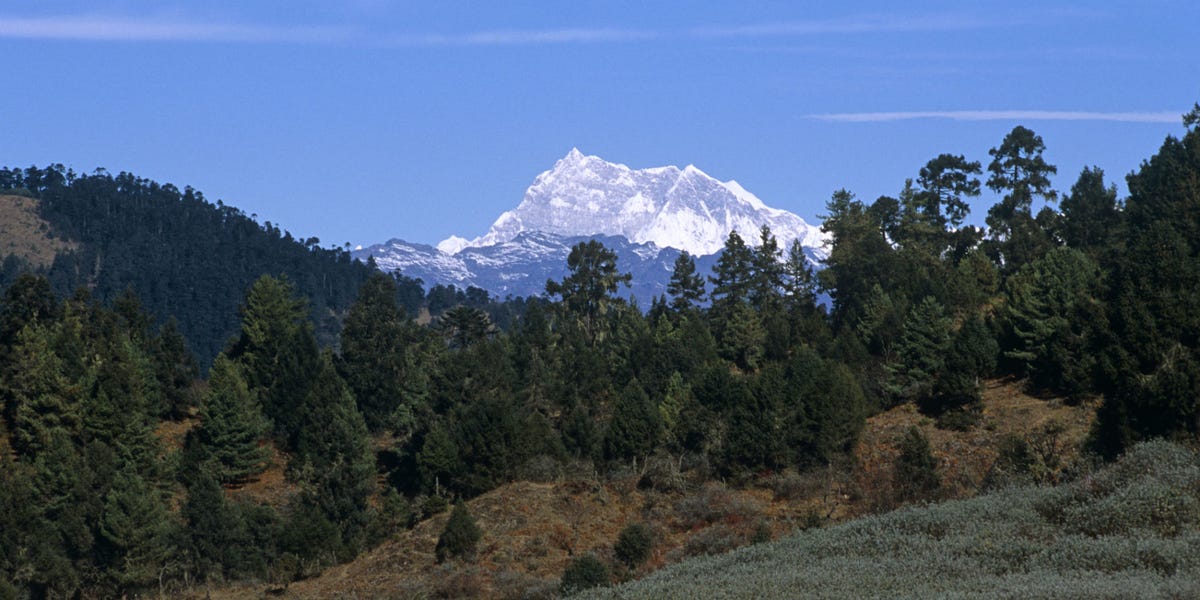 7 of the tallest unclimbed mountains in the world...
Whether off limits thanks to government regulations or just the sheer power of nature, a variety of tantalizing mountainous wonders across the world are as yet unconquered by climbers. Tackling some of the world's most formidable peaks takes years in planning and, often, a bit of luck in dealing with weather and routing. Let's wander through seven of the tallest mountains with peaks untouched by humans...


Cardinal O'Malley: Pope's words 'a source of great pain' for abuse survivors...
The chairman of the Vatican's commission on sexual abuse has said that recent comments from Pope Francis were painful and alienating to survivors of clerical sexual abuse. "It is understandable that Pope Francis' statements yesterday in Santiago, Chile were a source of great pain for survivors of sexual abuse by clergy or any other perpetrator...


Business Insider: "Why homeschooling is the smartest way to teach kids today"...
Homeschooling isn't what it used to be. What largely started in the 1980s and '90s as a way for Catholic parents to infuse religion into their kids' education now has more mainstream appeal. Homeschooled kids have the same access to online learning, friendships, and extracurricular activities as the typical public school student — but without many of the drawbacks...


Leviticus 23:10-11 (10) "Speak to the children of Israel, and say to them: 'When you come into the land which I give to you, and reap its harvest, then you shall bring a sheaf of the firstfruits of your harvest to the priest. (11) He shall wave the sheaf before the LORD, to be accepted on your behalf; on the day after the Sabbath the priest shall wave it. Deuteronomy 16:9 (9) 'You shall count seven weeks for yourself; begin to count the seven weeks from the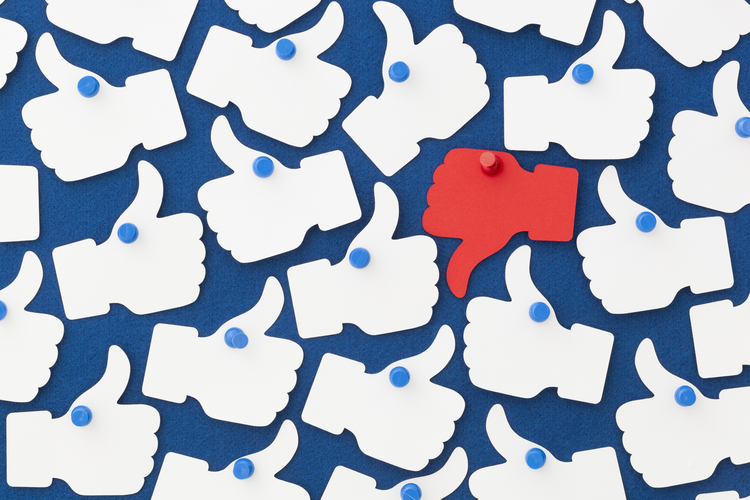 Why we get angry at other Catholics who don't know what we know...
Catholic social media is a strange place to dwell. A few weeks ago, about 70 percent of my feed was taken up with Catholics explaining that, no matter what the department stores say, Christmas is not over yet. It goes until Epiphany or until the Baptism of the Lord or until Candlemas—but it is not over yet! The remaining 30 percent of my friends were irritably complaining that we all already know Christmas is not over yet...


1 Peter 5:8-9 (8) Be sober, be vigilant; because your adversary the devil walks about like a roaring lion, seeking whom he may devour. (9) Resist him, steadfast in the faith, knowing that the same sufferings are experienced by your brotherhood in the world. This verse indicates that there is little room for carelessness. We are being called upon to be thoroughly self-controlled and to be alert. Why? Because Satan aims to undermine our confidence, to sow discord,


Did the Biblical Prophet Zechariah Predict the Current Bleeding-Eye Pandemic in Uganda?
A current Ugandan outbreak of viral hemorrhagic fever (VHF) and an ancient outbreak among the Aztecs 500 years ago may both have been described in prophecy as being the result of conflict surrounding Jerusalem.Uganda's health ministry announced on Monday that it is deploying emergency response teams to prevent a recent outbreak of viral hemorrhagic fever (VHF) from turning into a raging pandemic.The two different pandemics, one ancient and another current, have come to the media's attention this


RT Kendall Poses the Question All Christians Should Be Asking
Internationally renowned author and theologian R.T. Kendall sounds a wake-up call for churches across the globe. In his book Whatever Happened to the Gospel? (Feb. 6, 2018), Kendall sets out to correct what most Christians believe to be "the gospel.""If you are like me, you will be surprised to learn that the question 'Whatever happened to the gospel?' became relevant before the end of the first century of Christianity—even while the apostle John was still alive. However, it is s


US Embassy in Jerusalem to Be Ready by End of Next Year
A day after media speculation over seemingly divergent statements on the timing of the U.S. Embassy move to Jerusalem, U.S. media reported it would take place by the end of 2019.On Wednesday, Israeli Prime Minister Benjamin Netanyahu told reporters in India the move would take place "much faster than people think, within a year from today."Hours later, Trump seemingly rebuffed the possibility in an interview with Reuters."By the end of the year?" Trump said when asked about it. "We're talki


Ex-Witch Breaks Down How You've Been Exposed to Mind-Control Programming
Ex-witch Beth Eckert says the government began sending out intense waves of Illuminati mind-control programming last November, and we're still dealing with its effects today."Illuminati programming is one of the many specific types of programming geared toward raising a heightened awareness of self," Eckert says in her latest video.Watch the clip to understand more.


For the millions of women—and men—who are enslaved to others, prostitution isn't something they entered into lightly. Yes, many are kidnapped, trafficked and abused, but what about those who chose to sell their bodies? Consider how prostitution is the choice for those who have the fewest choices.


US House passes Born-Alive Abortion Survivors Protection Act...
As the annual March for Life began just blocks away from the U.S. Capitol on Friday, the House of Representatives passed a bill requiring medical care for babies surviving botched abortions. The "Born-Alive Abortion Survivors Protection Act" requires physicians and abortion facilities to provide proper medical treatment for babies born alive after an abortion...


Pro-lifers applaud new HHS 'Conscience and Religious Freedom Division'...
In its latest initiative to bolster religious liberty, President Donald Trump's administration in mid-January created a new division within the U.S. Department of Health and Human Services (HHS) to expand religious freedom and conscience protections for health care workers who object to performing abortions or referring Americans to those services...


Rome conference planned on divisions in Church, papal infallibility...
One of the late Cardinal Carlo Caffarra's last wishes — to have an international conference to examine ways to resolve the current crisis of division in the Church — will take place in Rome in early April, the Register has learned. Details have yet to be officially released, but the conference is expected to explore the limits of papal infallibility as well as seek ways to overcome the division in the Church...


They lost everything in the Thomas Fire — but they didn't lose their faith...
When Patricia, 74, and Tony, 78, Dykes — along with their daughters, son-in-law and grandkids — went out on the front yard of their Ventura home the evening of Dec. 4, all eyes turned toward Santa Paula. There in the distance a long wall of flames was coming over a hill, like some behemoth on a double-time relentless march. "We've got to get out...


How This Wholesome Family Film Became the One of the Best-Reviewed Movies in History
Paddington 2 arrived in theaters with little fanfare—but it's already one of the best-reviewed movies in history. Review aggregator Rotten Tomatoes says Paddington 2 has received 164 positive reviews without a single negative one, beating the site's previous record-holder, Toy Story 2. Why is this wholesome, family-friendly movie connecting with audiences and critics alike? Movieguide explains in its review.


The Wonderful Proverbs 18:21 Power of Your Spoken Words
Oh, those words that can cut right through! And then there are those that can soothe our pain.What HappenedLast week, I stepped to the counter at my doctor's office. "Here is your referral for your blood work," the receptionist said. But her words, though simple and mundane, were delivered in a delightful, pleasant tone.I smiled. "Thank you."Then I leaned toward the desk and added, "And stay as sweet as you are."Her reaction surprised me."What did you say?" she said, then paused. "That's the nic


3 Prophetic Ways to Pray for Iran Right Now
1. Keep praying that a great wave of the Holy Spirit in Iran will continue bringing Muslims to faith in Jesus Christ.I believe the unrest in Iran reflects exposure of the oppression and lies of the Islamic theocracy. It may well be that God has sent a wave of the Holy Spirit in order to bring the Iranian people to faith in Jesus Christ.2. Keep praying that the death curses spoken against America and Israel will be broken and turned to the blessing of knowing life in Jesus Christ.For years the Lo


How Bishop Athanasius Schneider became a leading voice for Catholic truth...
Bishop Athanasius Schneider was a "model child" who developed a deep love and reverence for the Eucharist, thanks to deeply devout parents and having been starved of the Blessed Sacrament under Soviet communist rule. This is the picture obtained from family and friends of the auxiliary bishop of Astana in Kazakhstan who is becoming one of the leading voices of fidelity...


It's a lie to say that the false "Two Consenting Adults" doctrine doesn't hurt anyone...
Today's March for Life focuses on the tragic issue of abortion, but of course abortion emerges from other moral choices and attitudes that are sinful. One common "moral" standard that many apply today, especially regarding sexual matters, goes something like this: "Two consenting adults should be able do what they please as long as nobody gets hurt...


Principles for Keeping Jezebel From Stealing Your Spiritual Authority
The church is at one of the most pivotal moments in history. It will either enter a great revival and heal the culture woes of our times as it has done in the past or go the route of social compliance and irrelevancy.Many souls are weighing in the balance of this choice, and what it may come down to is your sexual integrity as a leader.Our previous generation of leaders was birthed in a culture of morality. They knew that character was what you did when you were all by yourself. They feared God


Is it wrong to fall asleep during prayer and adoration?
Years ago, I signed my name to a list of parishioners who would ensure our adoration chapel received a perpetual adoration by giving one hour a week. I was one of the last to sign up, so I might not have received the most convenient time of the lot: 3:30 a.m. on Tuesdays. It was especially hard because I went into work at 6:30 a...


7 Ways to Arm Yourself as Molech Prepares for Battle
Editor's Note: Friday is the annual March for Life. As we cry out for the end of abortion, prayerfully consider how the Lord can use your testimony to bring healing, restoration and justice for families devastated by the death of an unborn child.This Friday, January 19th is the March for Life. It is an important day for all believers to take their position and fight for the rights of the unborn. It is also a time to pray that Bill #4712: Born-Alive Abortion Survivors Protection Act, passes


The Shocking Double Standard Many Christians Support
Our society is critical of hypocrites in general, and especially judgmental of perceived hypocrisy within the Christian community. Yet, consider the double standards espoused by our culture. And nowhere are they more obvious than in the area of protecting life.Think of the convoluted logic that passes laws to protect unborn eagles but not unborn human babies. Or social mores that advocate protecting women from physical and sexual abuse, but have no problem ending the lives of females inside the


Your Supernatural Solution for Days of Deep Disappointment With God
You know better, or at least you think you do. Your head, your Christians friends, the things you recall from the Bible tell you that God is good and He is for you. But your prayers don't seem to accomplish anything. Couldn't God come through for you if He wanted? Your soul can get disheartened and your faith shaky when God disappoints you, or at least when it feels like He does.Perhaps you've wrestled with being disappointed with God. You've prayed for healing, and you're still sick. You've ask


It's Time to Come Face to Face With These Brutal Realities
Editor's Note: Friday is the annual March for Life. As we cry out for the end of abortion, prayerfully consider how the Lord can use your testimony to bring healing, restoration and justice for families devastated by the death of an unborn child.Over the years I've identified with the American Family Association and its passion to protect the unborn. The above graphic from their publication should jolt us regarding the continuing practice of abortion in America.As a public policy advisor wi


Christian Soldiers, Now Is the Time to Arm Yourselves for Battle
He called me, I answered, and that's where the story begins.I've never been the type who learned anything the easy way. I learned everything on my own. Relationships. Streets. Survival. All on my own.I praise God, because when I thought I was on my own, I was never truly on my own. God was with me every step of the way. He watched over me through every bad mistake and every wrong decision. He protected me along the way. When the Bible says He works all things out for good, you had better believe


Joyce Meyer Explains the Power of a Renewed Mind
Over the years, God has taught me so many great lessons from His Word, and one of the revelations that's impacted my life the most has to do with our thoughts. Simply put, we can choose our thoughts and think things on purpose. In other words, I don't have to just think about whatever falls into my mind!Proverbs 23:7 is such an important scripture. It says, As [a man] thinks in his heart, so is he (AMP). I like to say it this way: Where the mind goes, the man follows.You see, God has a wonderful


Doris Day was a popular singer and actress in the 1950s. She's 95 years old and probably most remembered for her Doris Day Show in the late '60s.The theme song for her show, "Whatever Will Be, Will Be" (Que Sera, Sera), won an Academy Award for the best original song from the movie, The Man Who Knew Too Much.The song seemed to play on radio and television for decades. Like other message-music, the theme line became a catch-phrase.Some called the phrase, the Doris Day d...


Rick Joyner: Beware of This Dangerous Veil of Deception in the Last-Days Generation
This week we will cover Revelation 14:9-12. As we are told repeatedly in Scripture, the fear of the Lord is the beginning of wisdom, so let us embrace this as the wisdom that it is.A third angel followed them, saying with a loud voice, "If anyone worships the beast and his image and receives his mark on his forehead or on his hand, he also shall drink of the wine of the wrath of God, which is poured out in full strength into the cup of His anger. He shall be tormented with fire and brimston


5 Keys to Start Walking in Your Destiny Today
It has become all too common in the church for many to defer to "God's plan" for our lives. On its surface, it sounds like a good, Christian approach to life, but what if I told you it's not true? That God does not have a plan for your life? Allow me to explain. I believe without a shadow of a doubt that God has a purpose for every single person on the planet, but I do not believe He has a plan.What I mean by that is God has called each and every one of us to fulfill a particular role in th


How NOT to count the crowd at a March for Life...
How do you count — or miscount — the crowd at a pro-life march? Taking the Jan. 13 Celebrate Life March in Denver as an example, let us count the ways. First, how to count a stationary crowd. There's a science to this, but it's not rocket science. It's just a matter of multiplying area times density. Area estimation is the easy part thanks to drones...


What Is God Saying One Year After the Inauguration?
One year ago, on Friday, Jan. 20, 2017, Donald Trump was inaugurated as the 45th president of the United States—and what a year it's been. I attended the inauguration, and I wrote extensively about it in my new book, God and Donald Trump.Many Christians believed Trump was elected for a very specific reason and purpose—"for such a time as this" (Esther 4:14d). This is the message I hope to get through on Sunday, Jan. 21, when I am a guest on Fox and Friends on the Fox News Channel. I'


Animated Video Challenges Christians, 'Are We Telling the Gospel Wrong?'
If the gospel has been having no effect on society, maybe the problem isn't the message—it's the messengers. Have we been telling the gospel wrong? That's the challenging premise of this animated video by the band Rend Collective, which urges Christians to reconsider what authentic gospel looks like.


The March for Life is the real march for women...
This Sunday, hundreds of thousands of women across the country will storm the streets in the second annual March for Women. Last year, the first Women's March took place the day after Donald Trump's inauguration, in a display of wrath against the new Republican administration. This year's march promises much of the same sentiment...


Tap and donate: Paris church now takes contactless cards...
The Catholic church is going digital in Paris. The city's diocese will introduce a system allowing contactless card payments during Sunday's mass at Saint Francois de Molitor, a church located in an upscale and conservative Paris neighborhood. The diocese explained Thursday that five connected collection baskets with a traditional design will be handed out to mass attenders during the service...


PM Trudeau is asking religious Canadians to betray their conscience for federal funding...
Thousands of years ago, before Christians could practice their faith legally, they often faced persecution from the Roman government. If captured, however, a suspected Christian could avoid punishment by performing a simple sacrifice dedicated to the emperor. To stay on the authority's good side, some Christians crossed their fingers (a concealed symbol of their true allegiance to Jesus) and complied with the government's request...



Thoughts on a mid-air marriage...
Show of hands! Who wants to rain all over the sentimental parade lining up behind (what is being presented as) the pope's facilitation of married love? Anyone? Anyone? I thought not. Oh well. Readers of this blog know that I am no fan of canonical form for marriage (cc. 1108, 1117)—a cure that has far outlived the malady (clandestine marriage) it was designed to treat—but canonical form is still law for Catholics and that law goes to the validity of Catholic marriage...



As more details emerge, the mid-air marriage gets muddier...
Popes on planes aren't supposed to be a setting from which to draw fodder for canon law essay exams, but as far back as Pope Benedict XVI, such flights have occasioned more than their fair share of papal words or actions carrying canonical implications but undertaken with little apparent advertence to canon law. Let's start with some fact questions in regard to the mid-air marriage recently officiated by Pope Francis...


Amos 7:14-17 (14) Then Amos answered, and said to Amaziah: "I was no prophet, Nor was I a son of a prophet, But I was a sheepbreeder And a tender of sycamore fruit. (15) Then the LORD took me as I followed the flock, And the LORD said to me, 'Go, prophesy to My people Israel.' (16) Now therefore, hear the word of the LORD: You say, 'Do not prophesy against Israel, And do not spout against the house of Isaac.' (17) 'Therefore thus says the LORD: "Your wife shall


OneLife LA headliner, actress Patricia Heaton, talks about 'the most important things'...
"People with a specific disability are being targeted," Patricia Heaton, the actress known for "Everybody Loves Raymond" and currently in her ninth season on the primetime family series, "The Middle," said in an interview about Down syndrome and abortion. During the summer, Heaton found herself in the position of fact checker when a CBS News tweet declared...


There is more than one opioid crisis in America...
Sarah Hargrove didn't expect to be on the front lines of a national emergency after getting a master's degree in forensic science. But the opioid crisis has put her there. A Chicago native, she moved to Louisville, Kentucky, in 2012 to work as an autopsy technician in the office of the state's chief medical examiner. She prepared bodies for examination and assisted doctors with death investigations...


Eminem and Gandhi are right, and the future will lean pro-life...
The 45th annual March for Life in Washington arrives on the heels of one more Pew survey about declining faith—this latest indicating that only 4-in-10 Millennials think of Christmas as a religious holiday. All of which raises a new question for those gathering on the Mall in what P.J. O'Rourke has rightly described as the only selfless demonstration that regularly assembles there: If fewer and fewer younger people are going to church...


"Who's your man?" How would you answer?
My 11-year-old son's regular basketball season ended this week. Their record was an inauspicious 0-11. Not a single win. But their dismal results in no way reflect the amount of heart and tenacity this scrappy team of underdogs displayed on the court. They played to win, even when the scoreboard told a different story. They held their heads high in the face of imminent defeat and kept going to the hoop...


Can we talk? A brief list of annoying expressions and verbal fumbles.....
We all have certain phrases that annoy us; oddities creep into the language that invite comment or could use correction. To that end, I propose below a list of ten annoying and/or misused words and expressions. Please accept this list in the humorous vein in which it is intended. I am playing the role of an irritated curmudgeon...