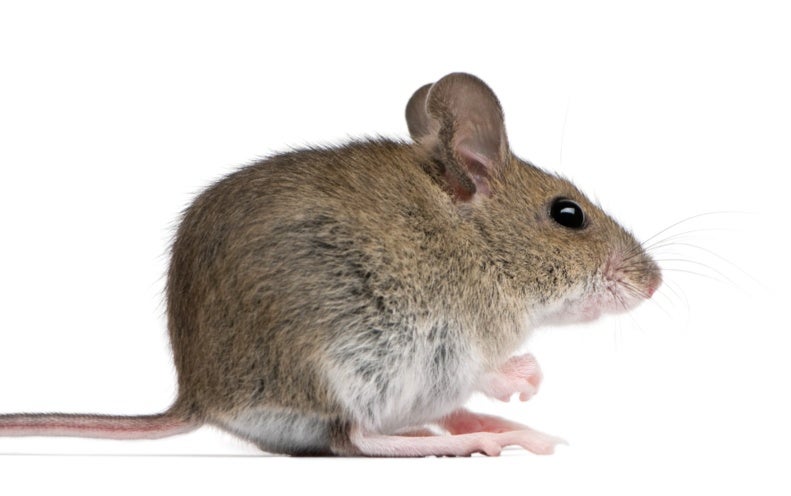 NYC Mice Are Packed with Pathogens
Mice trapped in New York City apartment buildings harbored disease-causing bacteria and antibiotic resistance genes. Christopher Intagliata reports. -- Read more on ScientificAmerican.com


A shark-shaped, climate-shifting blob of warm water — as wide as the Pacific Ocean — is rising from the depths
The 'shark' will soon gobble up La Niña's cool surface waters. What might this mean for the climate later this year? It's not every day that you see an animated graphic like the one above hosted on the website of an ordinarily staid U.S. government agency. And yes, that is indeed an illustration comparing a complex Earth system phenomenon to, well, a shark. The comparison comes from the fabulous folks at the ENSO Blog, published under the aegis of the National Oceanic and Atmos...


Peptide induces chirality evolution in a single gold nanoparticle
Scientists have created a synthesis method to make optically active and chiral gold nanoparticles using amino acids and peptides for the first time. Many chemicals significant to life have mirror-imaged twins and such characteristics are conventionally called as chirality. This study describes how the chirality, typically observed in organic molecules, can be extended to three-dimensional metallic nanostructures. The research will be published in Nature and featured in its cover.


NASA Planet Hunter on Its Way to Orbit
NASA's Transiting Exoplanet Survey Satellite (TESS) has launched on the first-of-its-kind mission to find worlds beyond our solar system, including some that could support life.


Optimizing space travel efficiency
Sending a human into space and doing it efficiently presents a galaxy of challenges. Scientists have explored ways to integrate the logistics of space travel by looking at a campaign of lunar missions, spacecraft design, and conducting research, to create a framework to optimize fuel and other resources.


Meteorite diamonds tell of a lost planet
Scientists have examined a slice from a meteorite that contains large diamonds formed at high pressure. The study shows that the parent body from which the meteorite came was a planetary embryo of a size between Mercury to Mars.


Black hole and stellar winds form giant butterfly, shut down star formation in galaxy
Researchers have completed an unprecedented 'dissection' of twin galaxies in the final stages of merging. The new study explores a galaxy called NGC 6240. While most galaxies in the universe hold only one supermassive black hole at their center, NGC 6240 contains two -- and they're circling each other in the last steps before crashing together.


SpaceX Falcon 9 Lofts TESS Planet Hunter
Cape Canaveral FL (AFP) Apr 19, 2018 NASA's newest planet-hunting spacecraft blasted off today after a two-day delay to check out the Falcon 9 rocket's navigation systems. The $337 million Transiting Exoplanet Survey Satellite, or TESS, aims to search for planets where life may exist by scanning 85 percent of the skies for planets beyond the solar system, known as exoplanets. "All systems and weather are go for Falcon 9's lau


How to improve habitat conservation for migrating cranes
Every year, endangered whooping cranes travel along a 4,000-kilometer corridor linking their Canadian nesting grounds and their winter home in Texas. Habitat in their path through the northern Great Plains is being lost at an alarming rate, but identifying key spots for protection is a challenge. Now, researchers behind a new study have created a model of whooping crane habitat use with the potential to greatly improve the targeting of conservation efforts during their migration.


Study reveals new Antarctic process contributing to sea level rise and climate change
A new study has revealed a previously undocumented process where melting glacial ice sheets change the ocean in a way that further accelerates the rate of ice melt and sea level rise. The research found that glacial meltwater makes the ocean's surface layer less salty and more buoyant, preventing deep mixing in winter and allowing warm water at depth to retain its heat and further melt glaciers from below.


Brain networks: Keeping the excitement under control
Scientists are using advanced techniques to monitor the activity of networks of single sensory neurons in the brain. By listening in on hundreds of conversations, the scientists have discovered how a single signal from one cell manages to attract attention.


We can recognize speakers only from how faces move when talking
Results of a new study by psychologists and speech scientists should help to settle a long-standing disagreement among cognitive psychologists about the information we use to recognize people speaking to us. The study shows that listeners can use visual dynamic features to learn to recognize who is talking.


Robot developed for automated assembly of designer nanomaterials
Engineers have developed a robot that can identify, collect, and manipulate two-dimensional nanocrystals. The robot stacked nanocrystals to form the most complex van der Waals heterostructure produced to date, with much less human intervention than the manual operations previously used to produce van der Waals heterostructures. This robot allows unprecedented access to van der Waals heterostructures, which are attractive for use in advanced electronics.


Overcoming bias about music takes work
Expectations and biases play a large role in our enjoyment of experiences such as art and wine. Now, researchers have found that simply being told that a performer is a professional or a student changes the way the brain responds to music, and overcoming this bias takes a deliberate effort.


Detailed images of tumor vasculature
Thanks to a new method of analyzing ultrasound images, conventional scanners can be used for generating high-res images of blood vessels in tumors. This approach makes it easier to distinguish between different types of tumors, and it facilitates the tracking of the progress and success of chemotherapy.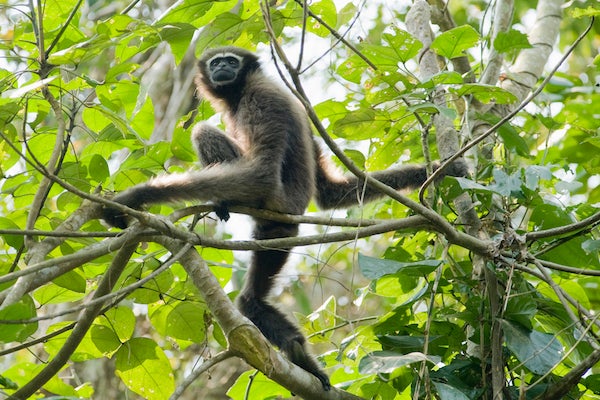 Northeast are at risk from human incursion into their native forests -- Read more on ScientificAmerican.com


NASA's New Space 'Botanist' Arrives at Launch Site
Pasadena CA (JPL) Apr 18, 2018 A new instrument that will provide a unique, space-based measurement of how plants respond to changes in water availability has arrived at NASA's Kennedy Space Center in Florida to begin final preparations for launch to the International Space Station this summer aboard a cargo resupply mission. NASA's ECOsystem Spaceborne Thermal Radiometer Experiment on Space Station (ECOSTRESS) left NAS


One Simple Trick To Improve Credibility
It's intuitive: We hear a message, think about it, and decide whether or not we believe it. We have to do it whenever we get a new piece of information in our lives, from politics to the news to gossip, so you'd think we'd be good at it by now. But studies constantly show that our squishy human brains don't make it quite so easy. Presenting information in different ways — whether there's a photo included, or changing the colors of the words — affects our interpretation of it, ...


Scientists blast iron with lasers to study the cores of rocky exoplanets
Washington (UPI) Apr 17, 2018 By blasting a small iron sample with high-powered lasers at the Lawrence Livermore National Laboratory, scientists can replicate the extreme pressure and density conditions found inside the cores of large, rocky exoplanets. The experiments have offered scientists unique insights into the core conditions found inside faraway super-Earths. "The discovery of large numbers of planets


We think we're the first advanced earthlings - but how do we really know?
Rochester UK (SPX) Apr 18, 2018 Imagine if, many millions of years ago, dinosaurs drove cars through cities of mile-high buildings. A preposterous idea, right? Over the course of tens of millions of years, however, all of the direct evidence of a civilization - its artifacts and remains - gets ground to dust. How do we really know, then, that there weren't previous industrial civilizations on Earth that rose and fell long befo


Walking on the Moon - underwater
Paris (ESA) Apr 18, 2018 It's one of the deepest 'swimming pools' in Europe, but for three years has been helping preparations for a human return to the Moon. ESA's Neutral Buoyancy Facility at the European Astronaut Centre has been the site of the 'Moondive' study, using specially weighted spacesuits to simulate lunar gravity, which is just one sixth that of Earth. The three-year study took place in the Centre's


Denying adversaries use of outer space
Moscow (Sputnik) Apr 17, 2018 Earlier this week the world celebrated the International Day of Human Space Flight. Fifty-seven years ago, the Soviet cosmonaut Yuri Gagarin became the first man to fly to outer space. The landmark event became a starting point for human space exploration. Sputnik discussed the use of space for military purposes with Duncan Blake, a PhD candidate in law and the military uses of outer space


Fatty fish and camelina oil are beneficial for your HDL and IDL cholesterol
Eating fatty fish increases the size and lipid composition of HDL particles in people with impaired glucose metabolism, according to a new study. These changes in the size and lipid composition of HDL particles make them beneficial for cardiovascular health. The study also found that camelina sativa oil decreases the number of harmful IDL particles.


4,000 UAE Citizens Applied to Become Country's First Astronauts - Space Centre
Moscow (Sputnik) Apr 18, 2018 More than 4,000 United Arab Emirates (UAE) nationals applied for the program that aims to prepare the country's first astronaut corps for participation in space exploration missions, the Mohammed Bin Rashid Space Centre (MBRSC) said. "Around 4,022 applications have been received for the UAE Astronaut Programme from Emiratis in 38 different fields, aged between 17 - 67 years; of which 34% a


Warmer summer and fall seasons and fewer winter freeze-thaw events have led to changes in the relative numbers of different types of bugs in the Arctic. The study relies on the longest-standing, most comprehensive data set on arctic arthropods in the world today: a catalogue of almost 600,000 flies, wasps, spiders and other creepy-crawlies collected at the Zackenberg field station on the northeast coast of Greenland from 1996-2014.


Earth's climate went kind of schizo in March
Earth has been taking a very slight breather this year from the seemingly unrelenting record-setting global temperatures observed in the previous two years. And this past month was no exception. By NASA's accounting, March 2018 was the sixth warmest such month in records dating back to 1880. In an independent analysis, the National Oceanic and Atmospheric Administration pegged March as fifth warmest. And for the first quarter of the year (January through March), NOAA shows the period a...


T cell antigen receptors act alone: Longstanding immunological mystery solved
With a standard electron microscope, only dead T cells can be studied. Therefore, it is very hard to figure out the inner workings of the cell. New microscopy techniques, making it possible to study living T cells, have now led to surprising results: while it has been generally believed that T cell receptors must interact with one another for effective immune-signaling, the new study shows: T cell receptors act alone.


Syrian air defence shoots down missiles over Homs: state media
Damascus, Syria (AFP) April 17, 2018 Syrian air defence shot down missiles over the central province of Homs, the state news agency said Tuesday, with the strikes reportedly targeting regime air bases. The news agency did not give further details and it was unclear who was behind the attack, which Syrian state television branded as an "aggression". Big explosions were heard near Al Shayrat Air base, southeast of the city of


Leptin's neural circuit identified
Scientists have identified a neural circuit in the hypothalamus as the primary mechanism mediating the hormone leptin's anti-obesity and anti-diabetes effects and found two mechanisms underlying leptin's inhibition of appetite. The work in mice advances efforts to treat human obesity and diabetes.


The 'radical' ways sunlight builds bigger molecules in the atmosphere
With summer approaching, 'sea and sun' might conjure up images of a beach trip. But for scientists, the interactions of the two have big implications for the climate and for the formation of tiny droplets, or aerosols, that lead to clouds. Researchers demonstrate that sunlight can cause certain molecules at the ocean's surface to activate others, resulting in larger molecules that could affect the atmosphere.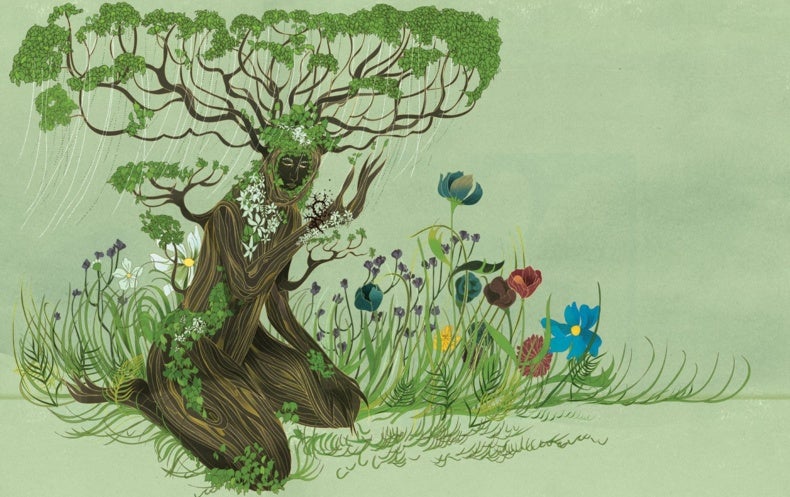 Evolution Research Could Revolutionize Cancer Therapy
Evolutionary studies indicate that the genetic changes enabling a cancer to develop arise shockingly early within the primary tumor. This discovery points to a promising new approach to therapy -- Read more on ScientificAmerican.com


China to launch Long March-5 Y3 rocket in late 2018
Beijing (XNA) Apr 17, 2018 China plans to launch its heavy-lift carrier rocket, the Long March-5 Y3, in late 2018, after finding the cause of the failure of the Long March-5 Y2, according to the State Administration of Science, Technology and Industry for National Defense. The Long March-5 Y2 rocket was launched from Wenchang Space Launch Center in the southern province of Hainan on July


Can estimates from forensic handwriting experts be trusted in court?
Forensic handwriting specialists are often called on to testify in court about the origins of a few lines of writing, or to determine whether a specific person has written a sentence. Following a new study, researchers are now advising courts to take a cautionary approach when using experience-based likelihood ratios as evidence.


Writing and deleting magnets with lasers
Scientists have found a way to write and delete magnets in an alloy using a laser beam -- a surprising effect. The reversibility of the process opens up new possibilities in the fields of material processing, optical technology, and data storage.


Martian moons model indicates formation following large impact
Scientists posit a violent birth of the tiny Martian moons Phobos and Deimos, but on a much smaller scale than the giant impact thought to have resulted in the Earth-moon system. Their work shows that an impact between proto-Mars and a dwarf-planet-sized object likely produced the two moons.


340,000 stars' DNA interrogated in search for sun's lost siblings
Astronomers have revealed the 'DNA' of more than 340,000 stars in the Milky Way, which should help them find the siblings of the sun, now scattered across the sky. This is the first major announcement of an ambitious survey as part of a quest to uncover the formulation and evolution of galaxies -- after the Australian-led Galactic Archaeology survey, called GALAH, commenced three years ago.


Battery's hidden layer revealed
An international team makes breakthrough in understanding the chemistry of the microscopically thin layer that forms between the liquid electrolyte and solid electrode in lithium-ion batteries. The results are being used in improving the layer and better predicting battery lifetime.


Root exudates affect soil stability, water repellency
We might think of roots as necessary, but uninteresting, parts of the crop production process. New research, however, focuses on what's going on in the soil with the plant's roots and the chemicals they produce.


Why don't kids use their asthma medicines?
In a new analysis of interviews conducted with children who have asthma, their caregivers and their clinicians, researchers found that there was significant lack of agreement about why the kids miss their needed daily anti-inflammatory medication.


Chinese willing to support Beidou navigation system
Beijing (XNA) Apr 17, 2018 Chinese are now eagerly looking to its own navigation app that's expected to debut next month and greatly improve the navigation accuracy to within a meter. Many netizens expressed the hope of shifting from GPS to China's own Beidou navigation and positioning system. "I'm very happy to see that Chinese are willing to support Beidou," said Xu Ying, a Beidou navigation expert at the Ac


Deep learning predicts drug-drug and drug-food interactions
Scientists have developed a computational framework, DeepDDI, that accurately predicts and generates 86 types of drug-drug and drug-food interactions as outputs of human-readable sentences, which allows in-depth understanding of the drug-drug and drug-food interactions.


NASA mapping hurricane damage across Everglades
Greenbelt MD (SPX) Apr 17, 2018 Last spring, NASA researchers flew over the Everglades and Puerto Rico to measure how mangroves and rainforests grow and evolve over time. Five months later, hurricanes Irma and Maria tore through those study areas - creating a unique opportunity to investigate the devastating effects of massive storms on these ecosystems, as well as their gradual recovery. Flying the same paths over the E


Some kitchen cabinets can emit potentially harmful compounds
Probably the last place anyone would want to find airborne polychlorinated biphenyl compounds (PCBs) is in the kitchen, yet that's exactly where scientists detected their presence. They say that the PCBs, which are widely considered carcinogenic, are unwanted byproducts of sealant breakdown in modern kitchen cabinetry.


At the Bottom of the Ocean, a Surprising, Gloomy Discovery
Almost two miles below the surface of the Pacific Ocean, on a lonely outcrop of bare rock 100 miles from Costa Rica, researchers on a geological expedition found something odd. As their remotely controlled submersible sunk through the black waters toward the seafloor, they saw a collection of purple lumps dotting the rocky bottom. As they got closer, they resolved themselves into something resembling a bowling ball with suckers. It was a group of female octopuses, of the genus Muusoctop...


NASA's world tour of the atmosphere reveals surprises along the way
Greenbelt MD (SPX) Apr 17, 2018 Two thirds of Earth's surface are covered by water - and two thirds of Earth's atmosphere reside over the oceans, far from land and the traditional ways that people measure the gases and pollutants that cycle through the air and around the globe. While satellites in space measuring the major gases can close some of that gap, it takes an aircraft to find out what's really happening in the c


China, Russia's Sophisticated Anti-Satellite Capabilities Alarms US
Moscow (Sputnik) Apr 17, 2018 Russia and China have developed increasingly sophisticated space countermeasure weapons to destroy US satellites, according to a new report. Evidence "strongly indicates" that "China has sustained a broad effort to develop a broad range of counter-space capabilities," the US-based Secure World Foundation said in its April 2018 report. "China has at least one, and possibly as many as


Strong carbon fiber artificial muscles can lift 12,600 times their own weight
Chicago IL (SPX) Apr 18, 2018 The pull-up, an exercise dreaded by most, answers a basic question: are your muscles strong enough to lift your own body weight? Some Illinois researchers working on artificial muscles are seeing results even the fittest individuals would envy, designing muscles capable of lifting up to 12,600 times their own weight. Assistant professor of mechanical science and engineering Sameh Taw


Your Next Pilot Could Be Drone Software
Would you get on a plane that didn't have a human pilot in the cockpit? Half of air travelers surveyed in 2017 said they would not, even if the ticket was cheaper. Modern pilots do such a good job that almost any air accident is big news, such as the Southwest engine disintegration on Tuesday. But stories of pilot drunkenness, rants, fights and distraction, however rare, are reminders that pilots are only human. Not every plane can be flown by a disaster-averting pilot, like Southwest C...


First global CO2 maps published using China's TanSat data
Washington DC (UPI) Apr 16, 2018 Scientists have published the first global CO2 maps compiled using data collected by China's TanSat. The maps, published in the journal Advances in Atmospheric Sciences, are powered by TanSat observations made between April and July 2017. Researchers expect the maps and related data to help scientists build more accurate climate models. "Global warming is a major problem, for whi


Study details meteorite diamonds from a lost planet
Washington (UPI) Apr 17, 2018 New analysis of a slice of a meteorite containing unusual diamonds suggest the space rock came from a long lost planet. In 2008, an asteroid measuring 13 feet across penetrated Earth's atmosphere and exploded above Sudan, scattering rocky fragments across the Nubian Desert. The fragments were gathered and organized into the Almahata Sitta collection. The Almahata Sitta fragments


Smooth dance moves confirm new bird-of-paradise species
Newly publicized audiovisuals support full species status for one of the dancing birds-of-paradise in New Guinea. This new species, called the Vogelkop Superb Bird-of-Paradise, is found only in the island's far-western Bird's Head, or Vogelkop, region.


Cells respond to surface curvature in clever ways
Cells can sense and respond to surface curvature in very clever ways, as shown in research. The results, which revealed that curvature is a profound biological cue, could pave the way to new tools in the field.


Biophysics: Making patterns robust
Correct protein localization is crucial for many fundamental cellular processes. Physicists have now asked how to confer robustness against variations in protein concentrations on pattern formation mechanisms.


Modeling prosocial behavior increases helping in 16-month-olds
Shortly after they turn 1, most babies begin to help others, whether by handing their mother an object out of her reach or giving a sibling a toy that has fallen. Researchers have long studied how this helping behavior develops, but why it develops has been examined less. A new study looked at the role of imitation to find that when 16-month-olds observe others' helping behavior, they're more likely to be helpful themselves.


Performing under pressure: Modeling oxidation in high-stress materials
Each year, the effects of corroding materials sap more than $1 trillion from the global economy. As certain alloys are exposed to extreme stress and temperatures, an oxide film begins to form, causing the alloys to break down even more quickly. What precisely makes these conditions so conducive for corrosion, however, remains poorly understood, especially in microelectromechanical devices. Chinese researchers have started to chip away at why these materials corrode under mechanical stress.


An AI that makes road maps from aerial images
Map apps may have changed our world, but they still haven't mapped all of it yet. In particular, mapping roads can be tedious: even after taking aerial images, companies like Google still have to spend many hours manually tracing out roads. As a result, they haven't yet gotten around to mapping the vast majority of the more than 20 million miles of roads across the globe.


Could statins ease deadly heart condition in rare neuromuscular disease?
Decreased HDL and ApoA-l levels in the general population are associated with an increased risk of death from cardiomyopathy and heart failure. Researchers found the FA patients had serum ApoA-I levels lower than healthy control subjects. In preclinical studies using cell models that mimicked liver cells of patients with the rare disease Friedreich's ataxia (FA), a widely used cholesterol-lowering drug increased a precursor of HDL (high-density lipoprotein).


New way that HIV evades the immune system
HIV uses our own cellular machinery to disable a signalling pathway (an assembly line of molecules) that produces anti-viral weaponry in the body. The scientists behind the discovery believe It should open the door to a new era of HIV research aiming to cure and eradicate this deadly virus.


Digital remains should be treated with the same care and respect as physical remains
A new study advises that people's digital remains, such as, social media activity and online history, should be viewed in the same way as the human body, and treated with care and respect rather than manipulated for commercial gain. The paper suggests regulation akin to those used in museums and commercial use of organic human remains, is the best way to create explicit boundaries around acceptable afterlife activity and grief exploitation.


Multidisciplinary study provides new insights about French Revolution
New research from experts in history, computer science and cognitive science shines fresh light on the French Revolution, showing how rhetorical and institutional innovations won acceptance for the ideas that built the French republic's foundation and inspired future democracies.


No One Knows How Long the U.S. Coastline Is
How long is the U.S. coastline? It's a straightforward question, and one that's important for scientists and government agencies alike. The U.S. Geological Survey could give you an answer, too, but I'm going to tell you right now that it's wrong. In fact, no one could give you the right answer, and if you look around, you'll find a number of estimations that differ by seemingly improbable amounts. One government report lists the number as 12,383 miles. The same report admits that a diffe...