SpaceX gets nod to put 12,000 satellites in orbit
Washington DC (AFP) Nov 16, 2018 SpaceX got the green light this week from US authorities to put a constellation of nearly 12,000 satellites into orbit in order to boost cheap, wireless internet access by the 2020s. The SpaceX network would vastly multiply the number of satellites around Earth. Since the world's first artificial satellite, Sputnik, was launched in 1957, humanity has sent just over 8,000 objects into


Russia's Cargo Craft Blasts Off to Station for Sunday Delivery
Baikonur, Kazakhstan (SPX) Nov 17, 2018 Carrying almost three tons of food, fuel and supplies for the International Space Station crew, the unpiloted Russian Progress 71 cargo spacecraft launched at 1:14 p.m. EST (12:14 a.m. Saturday, Nov. 17, Baikonur) from the Baikonur Cosmodrome in Kazakhstan. At the time of launch, the International Space Station was flying about 252 statute miles over southern Kazakhstan. The resupply


The Bitter Truth: Coffee Lovers' Love of Caffeine is Wired in their DNA
Are you a coffee drinker? This banal get-to-know-you question becomes strange when you really think about the anticipated dichotomy of a firm yes or no answer. A few people might dabble in the delicious, charming, soul-warming beverage (you can see where my allegiances lie), but many more seem to either love or hate the bitter stuff. People on either end of the coffee spectrum might think of the other, are you seriously tasting what I'm tasting? It would make sense if the answer was no...


Simply Seeing and Smelling Food Preps the Liver for Digestion
After a long day's work, sometimes you can't help but drool over that hot, tempting meal sitting in front of you. Well, it turns out that your liver can't either. A new study published in Cell Reports on November 15 suggests that simply seeing and smelling food preps your body for delicious digestion. The research shows that the specific neurons activated in freshly-fed mice were also activated in mice exposed to just the sight and aroma of food. These inaccessible treats caused the...


FCC Gives SpaceX Green Light for 7,518 New Satellites
Elon Musk's SpaceX is cultivating a larger presence in space. The private space company has just won permission from the Federal Communications Commission (FCC) to deploy 7,518 satellites into low-Earth orbit. This is thousands more than the approximately 2,000 total satellites now orbiting and operating around Earth. Launching Satellites SpaceX currently has two test satellites in orbit and the company has previously received permission to deploy 4,425 satellites. These satellites, in a...


These Two New 'Rogue Planets' Wander the Cosmos Without Stars
Astronomers think they've just discovered two more rogue planets wandering the Milky Way alone. And according to the new study, which is set for publication in the journal Astronomy & Astrophysics, the planets are likely just the tip of the iceberg when it comes to free-floating worlds hiding in our galaxy. If confirmed, the newfound rogue planets — which were discovered as part of the Optical Gravitational Lensing Experiment (OGLE) — will join an elite group of only about a doz...


Newborn babies' brain responses to being touched on the face measured for the first time
A newborn baby's brain responds to being touched on the face, according to new research. Babies use this sense of touch -- facial somatosensation -- to find and latch onto their mother's nipple, and should have this ability from birth. Premature babies often have difficulty feeding, and underdevelopment of their facial sensitivity may be one of the main causes.


Color coded: Matching taste with color
Color can impact the taste of food, and our experiences and expectations can affect how we taste food, according to Penn State researchers, who suggest this may have implications for how food and beverage industries should market their products.


Dodging antibiotic resistance by curbing bacterial evolution
Lowering mutation rates in harmful bacteria might be an as yet untried way to hinder the emergence of antimicrobial pathogens. One target for drug development might be a protein factor, DNA translocase Mfd, that enables bacteria to evolve rapidly by promoting mutations in many different bacterial species. This action speeds antibiotic resistance, including multi-drug resistance. Working on drugs to block Mfd and similar factors could be a revolutionary strategy to address the worldwide crisis of


From the ashes of a failed pain drug, a new therapeutic path emerges
A surprising discovery about a failed pain drug -- and specifically, the pathway it targets, BH4 -- could have implications for autoimmunity and cancer. Neuroscientists report that BH4 also functions as a kind of immunological thermostat, raising and lowering the activity levels of T cells. Inhibiting BH4 could relieve atopic dermatitis, psoriasis, lupus, polyarthritis and inflammatory bowel disease; boosting it could help the immune system attack cancers.


Overflowing crater lakes carved canyons across Mars
Today, most of the water on Mars is locked away in frozen ice caps. But billions of years ago it flowed freely across the surface, forming rushing rivers that emptied into craters, forming lakes and seas. New research has found evidence that sometimes the lakes would take on so much water that they overflowed and burst from the sides of their basins, creating catastrophic floods that carved canyons very rapidly, perhaps in a matter of weeks.


They're Ants That Collect Skulls. Now We Know How And Why.
For 60 years, scientists observing Formica archboldi, a species of ant native to Florida, have documented something...odd. The ants' underground nests are littered with skulls and other body parts, primarily of Odontomachus, trap-jaw ants. Trap-jaws are formidable predatory badasses. F. archboldi are not. So what's going on? A new study sorts out the mystery — but discovers an even bigger oddity. Of the 15,000 or so ant species out there, relatively few are prey specialists. Although...


Communal rearing gives mice a competitive edge
Scientists suggest that being raised communally makes mice more competitive when they're older. It is well known that in many animals, including humans, early-life experiences have long-lasting effects on the development of behaviors later in life. Researchers have investigated the effects of communal rearing on competitive and exploratory behaviors in adult male house mice.


Different types of physical activity offer varying protection against heart disease
While it is well known that physical activity is important for heart health, neither research nor recommendations consistently differentiate between the benefits of different types of physical activity. New research found that while all physical activity is beneficial, static activities -- such as strength training-- were more strongly associated with reducing heart disease risks than dynamic activities like walking and cycling.


How head injuries lead to serious brain diseases
Biologists reveal the hidden molecular basis of brain disorders and provide the first cell atlas of the hippocampus -- the part of the brain that helps regulate learning and memory -- as it is affected by traumatic brain injury. The researchers propose gene candidates for treating brain diseases associated with traumatic brain injury such as Alzheimer's disease and post-traumatic stress disorder.


Kilogram, ampere, kelvin and mole redefined
In a landmark decision, representatives from 60 countries voted to redefine the International System of Units (SI), changing the world's definition of the kilogram, the ampere, the kelvin and the mole, forever.


KazSTSat and VESTA due to lift-off on Spaceflight's SSO-A SmallSat Express Mission
Guildford, UK (SPX) Nov 16, 2018 KazSTSat and VESTA, two small satellites designed and manufactured at Surrey Satellite Technology Ltd (SSTL), are due to launch on Spaceflight's SSO-A SmallSat Express Mission on board a SpaceX Falcon 9 launch from Vandenberg Air Force Base later this month. KazSTSat is a small Earth observation satellite jointly developed by SSTL and JV Ghalam LLP, a joint venture between JSC "National Co


Space Tango unveils ST-42 for scalable manufacturing in space for Earth-based applications
Lexington KY (SPX) Nov 16, 2018 Space Tango has announced ST-42, a fully autonomous robotic orbital platform designed specifically for scalable manufacturing in space. Launching in the mid 2020's, ST-42 aims to harness the unique environment of microgravity to produce high value products across industries; from patient therapeutics to advanced technology products that have the potential to revolutionize industries here o


Near-complete fossil reveals evolution of advanced flight among early birds
Washington (UPI) Nov 13, 2018 The most complete skeleton of an enantiornithine bird has offered scientists new insights into the appearance and behavior of the unique group. Analysis of the 75-million-year-old suggests enantiornithines evolved advanced flying capabilities similar to those of modern birds. The fossil - described Tuesday in the journal PeerJ - is an example of convergent evolution among early groups


Pentagon wants more money for lasers to shoot down drones, missiles
Washington DC (Sputnik) Nov 15, 2018 The US military wants more money to develop more powerful lasers, microwave beams and other directed-energy weapons so it can shoot down drones and missiles, the Pentagon's top weapons engineer said Tuesday. Defense Undersecretary for Research and Engineering Michael Griffin said at a Center for Strategic International Studies event in Washington, DC, earlier this week that he was pursuing


Scientists map magnetic reconnection in Earth's magnetotail
San Antonio CA (SPX) Nov 16, 2018 Analyzing data from NASA's Magnetospheric Multiscale (MMS) mission, a team led by Southwest Research Institute (SwRI) has found that the small regions in the Earth's magnetosphere that energize the polar aurora are remarkably calm and nonturbulent. The new observations, which also revealed intense electron jets associated with the regions where magnetic reconnection occurs, were outlined i


SpaceX launches communications satellite for Qatar on Falcon 9
Cape Canaveral FL (Sputnik) Nov 16, 2018 A Japanese-made communications satellite owned by Qatar zoomed toward a geostationary orbit from the Kennedy Space Center in the US state of Florida atop a Falcon 9 rocket built by the private aerospace company Space X on Thursday. "The spacecraft's multi-mission architecture will enable Es'hailSat to respond to demand for the fastest-growing applications in the Middle East and North Afric


SpaceX plans to launch 71 satellites at once
Los Angeles CA (Sputnik) Nov 16, 2018 SpaceX is planning to launch a Falcon 9 rocket next week with 71 small satellites on it. The entire rocket was bought out by Spaceflight Industries, a company that bills itself as a ride sharing company for spacecraft. Dubbed the "SmallSat Express," the upcoming mission, which is scheduled to launch from Vandenberg Air Force Base in California at 1:32 p.m. EST Monday, will put 71 small sat


Space technology company to set up high-volume production of ultra-powerful LEO satellite platforms
Miami FL (SPX) Nov 16, 2018 AST and Science, after an intensive competitive process, has announced the selection of Midland, Texas, as the location for its new high-volume North American satellite manufacturing plant and corporate headquarters. The space technology company's new 85,000 sq. ft. facility is located within the Space Port Business Park located at the Midland International Air and Space Port, the first co


Space making the virtual a reality
Paris (ESA) Nov 16, 2018 What do astronauts, Pokemon, wildlife park rangers and surgeons all have in common? The answer is virtual and augmented reality, or VR and AR. Usually associated with video games, this ultra-immersive technology is quickly being recognised for its real-world potential. VR is a computer-generated environment that simulates physical presence and interaction, artificially creating senso


Poor weather delays US space cargo launch to Saturday
Washington (AFP) Nov 15, 2018 Windy weather pushed back until Saturday the planned launch of a US cargo ship loaded with supplies for astronauts living at the International Space Station, NASA said Thursday. The delay to 4:01 am (0901 GMT) on November 17 from Wallops Island, Virginia marks the second time launch managers have postponed the mission from its initial flight plan of Thursday. "The teams decided to wait a


Boeing awarded $70.5M for Minuteman III nuclear ballistic missile work
Washington DC (SPX) Nov 15, 2018 The U.S. Air Force has awarded Boeing $70.5 million for the Minuteman III Intercontinental Ballistic Missile Flight Test, Telemetry, and Termination program. The modification to an existing contract, announced Tuesday by the Department of Defense, comes from the Air Force Nuclear Weapon Center. The contract covers specification changes in parts management, flight termination receivers,


Auroras Unlock the Physics of Energetic Processes in Space
London UK (SPX) Nov 16, 2018 A close study of auroras has revealed new ways of understanding the physics of explosive energy releases in space, according to new UCL-led research. Auroras are an incredible light show caused by electrically charged particles in near-Earth space spiraling down Earth's magnetic field and colliding with gases in the atmosphere, causing them to glow. They are also a tell-tale sign of


Meteorite crater discovered under Greenland ice
Greenbelt MD (SPX) Nov 15, 2018 An international team of researchers, including a NASA glaciologist, has discovered a large meteorite impact crater hiding beneath more than a half-mile of ice in northwest Greenland. The crater - the first of any size found under the Greenland ice sheet - is one of the 25 largest impact craters on Earth, measuring roughly 1,000 feet deep and more than 19 miles in diameter, an area slightly larg


GHGSat selects Arianespace to launch GHGSat-C1 on Vega
Paris (SPX) Nov 16, 2018 Arianespace has been selected by GHGSat Inc. to launch the GHGSat-C1 satellite on the Vega launch vehicle as part of the Small Spacecraft Mission Service flight in 2019. Montreal, Canada-based GHGSat is building the GHGSat-C1 spacecraft to measure greenhouse gases emissions from industrial facilities around the world. GHGSat-C1 is a follow-on to the GHGSat-D spacecraft that has been operat


Half of the world's annual precipitation falls in just 12 days
Currently, half of the world's measured precipitation that falls in a year falls in just 12 days, according to a new analysis of data collected at weather stations across the globe. By century's end, climate models project that this lopsided distribution of rain and snow is likely to become even more skewed, with half of annual precipitation falling in 11 days.


Playing high school football changes the teenage brain
A single season of high school football may cause microscopic changes in the structure of the brain, according to a new study. A new type of magnetic resonance imaging (MRI) revealed significant changes in the structure of the grey matter in the front and rear of the brain and changes to structures deep inside the brain.


Social isolation linked to higher risk of death
A large study links social isolation with a higher risk of death from all causes combined and heart disease for all races studied, and with increased cancer mortality in white men and women.


Artificial intelligence predicts treatment effectiveness
How can a doctor predict the treatment outcome of an individual patient? Traditionally, the effectiveness of medical treatments is studied by randomized trials, but is this really the only reliable way to evaluate treatment effectiveness, or could something be done differently? How can the effectiveness of a treatment method be evaluated in practice? Could some patients benefit from a treatment that does not cause a response in others? A new method now provides answers to these questions.


Proteins cooperate to break up energy structures in oxygen starved heart cells
Researchers found that the filamin A-Drp1 complex mediates mitochondrial fission in a mouse model of hypoxic heart cells. Results show that hypoxic stress brought about the interaction of filamin A with Drp1 and increased Drp1 activity in heart cells. This process led to mitochondrial fragmentation and cell senescence. Further investigation demonstrated that the drug cilnidipine suppressed Drp1-filamin A complex formation and preserved heart cell function.


Affordable catalyst for CO2 recycling
A catalyst for carbon dioxide recycling, Mineral pentlandite may also be a conceivable alternative to expensive precious metal catalysts. Pentlandite had previously been known as a catalyst for hydrogen production. By adding a suitable solvent, the researchers successfully utilised it to convert carbon dioxide into carbon monoxide. The latter is a common source material in the chemical industry.


The engineering work of ants can influence paleoclimatic studies
The paleontological site of Somosaguas (Madrid) hosts a large colony of ants of the species Messor barbarus. A study has now revealed that the daily activity of these insects modifies soil composition and therefore influences the results obtained in paleoclimatic studies. The researchers also found that the ants transport fossils.


Controlling organ growth with light
In optogenetics, researchers use light to control protein activity. This technique allows them to alter the shape of embryonic tissue and to inhibit the development of abnormalities. Now, scientists have enhanced the technique to stop organ-shaping processes in fruit fly embryos. Their results allow control over a crucial step in embryonic development.


3D chemical maps of single bacteria
Researchers used ultrabright x-rays to generate 3D nanoscale maps of a single bacteria's chemical composition with unparalleled spatial resolution.


Establishment of the immortalized cell line derived from Okinawa rail (endangered species)
As part of the cellular conservation of endangered species, our group initiated a primary cell culture project aimed at preserving endangered avian species in Japan, such as the Okinawa rail. However, primary cells cannot be cultured indefinitely because of cellular senescence and stresses caused by cell culture. To overcome these cell culture limitations, primary cells must be immortalized. As a result, we succeeded to obtain the immortalized avian cells with cell cycle regulation genes express


Neanderthals Were Just As Violent As Early Humans
Is it time to put the stereotype of the violent and brutish Neanderthal to rest? New research paints a different picture of the ancient hominin — one that looks similar to Homo sapiens. Researchers previously thought that Neanderthal lives were far more nasty, brutish and short than ancient H. sapiens, based mainly on studies looking at levels of injury among both groups. Now, however, in a much more comprehensive look, a team of University of Tübingen (UIT) researchers found that ...


When It Rains in the Atacama Desert, the Microbes There Die
Exterminating Rains The rain fell in the Atacama Desert in Chile for the first time in hundreds of years, and it caused a mass extinction. It might seem natural to think that such rains would be followed by blooming flowers and new life. But, an international team of planetary astrobiologists found, this precipitation killed most of the microbial life in the region. "When the rains came to the Atacama, we were hoping for majestic blooms and deserts springing to life. Instead, we lear...


Pluto's Strange Ridges Formed From Ancient Glaciers
Scientists have traced strange landforms on Pluto back to their ancient glacial origins. A letter by SETI Institute scientist Oliver White and colleagues shows how ridged landforms on Pluto provide evidence for glaciers on the dwarf planet some 4 billion years ago. Their research targeted the landscape that borders the ice-covered impact basin Sputnik Planitia - the western portion of Pluto's "heart." It has noticeable ridges that can't be explained by any simple terrestrial or planetar...


The U.S. May Ban Kratom. But Are its Effects Deadly or Lifesaving?
Across America, thousands of people are throwing away their prescription drugs and picking up kratom, a plant-based drug from Southeast Asia usually brewed as a tea. Within the leaves of this tropical tree are opioid-like compounds that users say provide pain and anxiety relief, and the ability to wean off street drugs like heroin. But some health organizations warn kratom can be addictive itself or even deadly. An estimated five million people use kratom regularly, according to the Amer


The Birds and the Bees Reacted to the 2017 Great American Eclipse
On August 21, 2017, over half of the population of United States took at least a few minutes out of their busy schedules to glimpse the first total solar eclipse to cross the continental U.S. in nearly 40 years. As many of us gazed upward, stupefied by the breath-taking view above, countless researchers spent their time diligently collecting data to investigate what biological effects a sun-blocking eclipse can have on wildlife. Abandon Sky! One such group of researchers, led by Ceci


Antares Rocket Will Launch Cargo From Virginia This Friday
An Impending Launch This week, Northrop Grumman's Antares rocket will launch the Cygnus cargo spacecraft to the International Space Station. The craft will deliver supplies and scientific equipment to the astronauts on board as part of Northrop Grumman's NG-10 mission. Originally scheduled to launch early Thursday morning Nov. 15, the Antares rocket will now launch Friday, Nov. 16 at 4:23 a.m. EST. The rocket will launch from Pad 0A at Virginia Space's Mid-Atlantic Regional Spaceport a...


It takes energy to make weapons, but it may take even more energy to maintain them. Because leaf-footed bugs drop their legs, it is possible to measure how much energy they allocate to maintaining this appendage that males use to fight other males.


'Smart skin' simplifies spotting strain in structures
A 'smart skin' employs the unique fluorescent characteristics of carbon nanotubes to quickly assess strain in materials. The method is intended for aircraft, spacecraft and critical infrastructures in which mechanical strain needs to be monitored.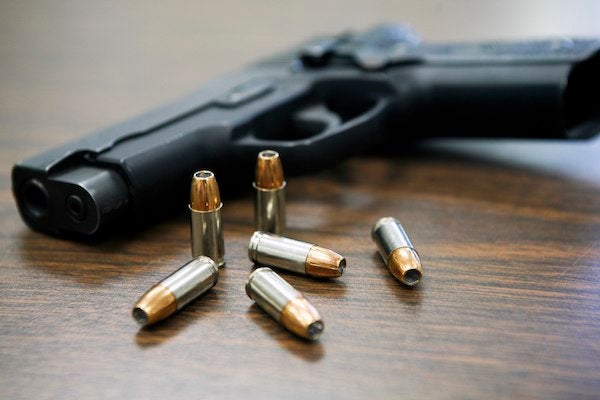 As emergency physicians, we live with the nation's epidemic of shootings, mass and otherwise, every day -- Read more on ScientificAmerican.com


Dietary fat is good? Dietary fat is bad? Coming to consensus
Which is better, a low-fat/high-carbohydrate diet or a high-fat/low-carbohydrate diet -- or is it the type of fat that matters? In a new paper, researchers with diverse expertise and perspectives on the issues laid out the case for each position and came to a consensus and a future research agenda.


New inflammation inhibitor discovered
A multidisciplinary team of researchers have developed an anti-inflammatory drug molecule with a new mechanism of action. By inhibiting a certain protein, the researchers were able to reduce the signals that trigger an inflammation.


Astronomers find possible elusive star behind supernova
Astronomers may have finally uncovered the long-sought progenitor to a specific type of exploding star by sifting through NASA Hubble Space Telescope archival data. The supernova, called a Type Ic, is thought to detonate after its massive star has shed or been stripped of its outer layers of hydrogen and helium.


First-ever views of elusive energy explosion
Researchers have captured a difficult-to-view singular event involving 'magnetic reconnection' -- the process by which sparse particles and energy around Earth collide producing a quick but mighty explosion -- in the Earth's magnetotail, the magnetic environment that trails behind the planet.


Nanofiber carpet could lead to new sticky or insulating surfaces
Inspired by the extraordinary characteristics of polar bear fur, lotus leaves and gecko feet, engineering researchers have developed a new way to make arrays of nanofibers that could bring us coatings that are sticky, repellent, insulating or light emitting, among other possibilities.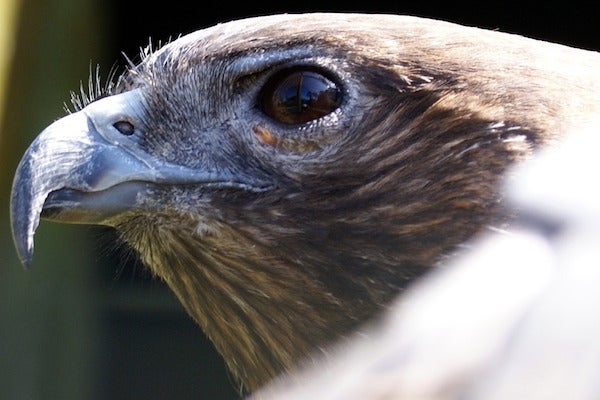 Trump, Zombie Deregulation and the Hawaiian Hawk
A bid to remove the bird from the Endangered Species Act has emerged once again—long after the disappearance of the organization that proposed its removal -- Read more on ScientificAmerican.com


Songbirds set long-distance migration record
Researchers have studied flight routes to determine how far willow warblers migrate in the autumn. The results show that the willow warbler holds a long-distance migration record in the 10-gram weight category -- with the small birds flying around 13,000 kilometers or longer to reach their destination.