Reinforcement learning expedites 'tuning' of robotic prosthetics
Researchers have developed an intelligent system for 'tuning' powered prosthetic knees, allowing patients to walk comfortably with the prosthetic device in minutes, rather than the hours necessary if the device is tuned by a trained clinical practitioner. The system is the first to rely solely on reinforcement learning to tune the robotic prosthesis.


Body-painting protects against bloodsucking insects
A study by researchers from Sweden and Hungary shows that white, painted stripes on the body protect skin from insect bites. It is the first time researchers have successfully shown that body-painting has this effect. Among indigenous peoples who wear body-paint, the markings thus provide a certain protection against insect-borne diseases.


Puzzling phenomenon in a quantum gas: Insulators with conducting edges
Insulators that are conducting at their edges hold promise for interesting technological applications. However, until now their characteristics have not been fully understood. Physicists have now modeled what are known as topological insulators with the help of ultracold quantum gases. They now demonstrate how the edge states could be experimentally detected.


HPV vaccination rates remain critically low among younger adolescents in the U.S.
Only about 16 percent of U.S. adolescents have been fully vaccinated against human papillomavirus (HPV) by the time they turn 13, despite national recommendations that call for vaccination at 11 to 12 years of age. The new findings highlight the need for stronger efforts to encourage HPV vaccination and to improve immunization rates in this key age group.


Advanced Rockets Hires Troy Gould PC as Corporate Counsel
Los Angeles, CA (SPX) Jan 18, 2019 Advanced Rockets Corp. has engaged TroyGould PC as corporate counsel. TroyGould handles transactional and compliance matters for both public companies and privately held businesses operating in a wide spectrum of industries. TroyGould holds a Tier 1 ranking among Los Angeles law firms by U.S. News - Best Lawyers for 2018 in the key practice areas of Mergers and Acquisitions, Securities/Cap


Isotropic Systems raises $14M in Series A Funding led to advance space-based connectivity
London, UK (SPX) Jan 18, 2019 Isotropic Systems Ltd., the next-generation integrated satellite terminal solution provider, has announced a $14 million Series A round of funding led by Boeing HorizonX Ventures, with participation from WML, Space Angels and Space Capital. "The Series A financing builds on an exceptional year for Isotropic which saw a rapidly growing roster of strategic partners and customers who are pois


ISRO to launch Kalamsat, Microsat on PSLV-C44 on January 24
New Delhi (IANS) Jan 18, 2019 The Indian Space Research Organisation (ISRO) will launch an imaging satellite Microsat-R along with a student payload 'Kalamsat' from its spaceport in Sriharikota, Andhra Pradesh, on January 24, it announced on Thursday. "The 46th flight of Polar Satellite Launch Vehicle (PSLV-C44) will launch Microsat-R and Kalamsat from the first launch pad of the Satish Dhawan Space Centre at Srihariko


Dust storm activity appears to pick up south of Opportunity
Pasadena CA (JPL) Jan 18, 2019 Dust storm activity appears to have picked up again, with a regional storm tracking south about 124 miles (200 kilometers) to the west of Opportunity. The storm is expected to increase in opacity (tau) at the rover site to greater than 1.5 over the next few days. No signal from Opportunity has been heard since Sol 5111 (June 10, 2018) during the historic global dust storm. Opportunit


Earth and moon pummeled by more asteroids since the age of dinosaurs
Southampton UK (SPX) Jan 18, 2019 The number of asteroids colliding with the Earth and Moon has increased by up to three times over the past 290 million years, according to a major new study involving the University of Southampton. These findings, published in Science, challenge our previous understanding of Earth's history. Scientists have tried to understand the rate that asteroids hit the Earth for decades, usually by s


China's moon cotton experiment ends in freezing lunar night
Beijing (AFP) Jan 17, 2019 A cotton seedling that sprouted on the moon has been left to die as China's historic lunar lander continues a freezing night-time nap that will last as long as two earth weeks, scientists said. The Chinese space agency announced earlier this week that the seed had germinated inside a special canister aboard the Chang'e-4 probe, after the spacecraft on January 3 made the first-ever landing on


Dangerous increases in patients mixing opioids, benzodiazepines or Z-drugs
The number of Americans taking a dangerous combination of both opioids and benzodiazepines -- a group of drugs commonly prescribed for pain, insomnia and anxiety -- increased by 250 percent over a 15-year period, while there was an 850 percent increase in patients taking benzodiazepines and so-called Z-drugs, according to a new study.


High-speed supernova reveals earliest moments of a dying star
Leicester UK (SPX) Jan 18, 2019 An international team of scientists, including astronomers from the Universities of Leicester, Bath and Warwick, have found evidence for the existence of a 'hot cocoon' of material enveloping a relativistic jet escaping a dying star. A relativistic jet is a very powerful phenomena which involves plasma jets shooting out of black holes at close to the speed of light, and can extend across m


Scientists accidentally engineer mice with unusually short and long tails
Researchers from two groups studying mouse development have accidentally created mice with unusually long and unusually short tails. Their findings offer new insight into some of the key aspects controlling the development of tails in mice and have implications for understanding what happens when developmental pathways go awry.


Las Cumbres Works with NASA, Space Station in Black Hole Discovery
Goleta CA (SPX) Jan 18, 2019 Supermassive black holes, the type at the centers of galaxies that are millions or billions times the mass of the Sun, were thought to eat and grow in only two ways: either by ripping apart a star in a Tidal Disruption Event (TDE), or by nearly continuous accretion from a disk of material as is seen in a quasar or radio galaxy - this phenomenon is known as Active Galactic Nuclei (AGN). In


New quantum structures in super-chilled helium may mirror early days of universe
Helsinki, Finland (SPX) Jan 18, 2019 For the first time, researchers have documented the long-predicted occurrence of 'walls bound by strings' in superfluid helium-3. The existence of such an object, originally foreseen by cosmology theorists, may help explaining how the universe cooled down after the Big Bang. With the newfound ability to recreate these structures in the lab, earth-based scientists finally have a way to study some


Cassini data show Saturn's Rings relatively new
Pasadena CA (JPL) Jan 18, 2019 The rings of Saturn may be iconic, but there was a time when the majestic gas giant existed without its distinctive halo. In fact, the rings may have formed much later than the planet itself, according to a new analysis of gravity science data from NASA's Cassini spacecraft. The findings indicate that Saturn's rings formed between 10 million and 100 million years ago. From our planet's per


Observations of a rare hypernova complete the picture of the death of the massive stars
Granada, Spain (SPX) Jan 18, 2019 The end of a star's life can occur in a tranquil manner in the case of low mass stars, such as the Sun. This is not the case, however, for very massive stars, which suffer such extreme explosive events that they can outshine the brightness of the whole galaxy that hosts them. An international group of astronomers has published a detailed study of the death of a high-mass star that produced


PolyU Provides Multi-Disciplinary Support to the Nation's Historic Landing on the Far Side of the Moon
Hong Kong, China (SPX) Jan 18, 2019 The Hong Kong Polytechnic University (PolyU) proudly supported the nation's current lunar exploration, Chang'e-4 lunar probe, which successfully performed the historic landing on the far side of the Moon on 3 January 2019. Adopted by Chang'e-4 mission was PolyU's advanced technologies, namely the design and development of an advanced Camera Pointing System, and an innovative lunar topograp


NASA's Moon data sheds light on Earth's asteroid impact history
Greenbelt MD (SPX) Jan 18, 2019 By looking at the Moon, the most complete and accessible chronicle of the asteroid collisions that carved our young solar system, a group of scientists is challenging our understanding of a part of Earth's history. The number of asteroid impacts to the Moon and Earth increased by two to three times starting around 290 million years ago, researchers reported in a paper in the journal Scienc


Tel Aviv University-led team discovers new way supermassive black holes are 'fed'
Tel Aviv, Israel (SPX) Jan 18, 2019 Supermassive black holes weigh millions to billions times more than our sun and lie at the center of most galaxies. A supermassive black hole several million times the mass of the sun is situated in the heart of our very own Milky Way. Despite how commonplace supermassive black holes are, it remains unclear how they grow to such enormous proportions. Some black holes constantly swallow gas


Russia Kicks Off Work on Countering 'Hazards' From Outer Space
Beijing (XNA) Jan 17, 2019 According to the Russian Academy of Sciences (RAS), researchers have so far detected around 18,000 hazardous objects in space, 99 percent of which are asteroids. The presidium of the Russian Academy of Sciences agreed upon developing a national program to research the issues and methods of countering hazards from space, such as asteroids, comets and space debris, Scientific Director of the


New risk score far more effective for diabetes diagnosis
Researchers have developed a new risk score which takes into account detailed genetic information known to increase the chances of type 1 diabetes. This could be used to help identity babies at highest risk of developing the condition in the future. The score may also be used at the time of diabetes diagnosis to help decide if someone has type 1 or type 2 diabetes, which need very different treatments.


This computer program makes pharma patents airtight
Routes to making life-saving medications and other pharmaceutical compounds are among the most carefully protected trade secrets in global industry. Building on recent work programming computers to identify synthetic pathways leading to pharmaceutically complex molecules, researchers have unveiled computerized methods to suggest only synthetic strategies that bypass patent-protected aspects of essential drugs.


Scientists create a renewable source of cancer-fighting T cells
A study by UCLA researchers is the first to demonstrate a technique for coaxing pluripotent stem cells -- which can give rise to every cell type in the body and which can be grown indefinitely in the lab -- into becoming mature T cells capable of killing tumor cells.


Blister fluid could help diagnose burn severity
Severe burns can leave physical and psychological scars, especially in children. When a burn patient enters the clinic, doctors use factors such as the depth and size of the burn, as well as the time required for skin healing -- or re-epithelialization -- to determine the best course of treatment. Now, researchers have found another, possibly more accurate way to classify burn severity: analyzing proteins in blister fluid.


More animal species under threat of extinction, new method shows
Currently approximately 600 species might be inaccurately assessed as non-threatened on the Red List of Threatened Species. More than a hundred others that couldn't be assessed before, also appear to be threatened. A new more efficient, systematic and comprehensive approach to assess the extinction risk of animals has shown this.


New light shed on intensely studied material
The organic polymer PEDOT is probably one of the world's most intensely studied materials. Despite this, researchers have now demonstrated that the material functions in a completely different manner than previously believed. The result has huge significance in many fields of application.


Brain cells that make pain unpleasant
If you step on a tack, neurons in your brain will register two things: that there's a piercing physical sensation in your foot, and that it's not pleasant. Now, a team of scientists has identified a bundle of brain cells in mice responsible for the latter -- that is, the negative emotions of pain.


New thermoelectric material delivers record performance
Taking advantage of recent advances in using theoretical calculations to predict the properties of new materials, researchers have discovered a new class of half-Heusler thermoelectric compounds, including one with a record high figure of merit -- a metric used to determine how efficiently a thermoelectric material can convert heat to electricity.


Scientists find increase in asteroid impacts on ancient Earth by studying the Moon
A team of scientists has determined the number of asteroid impacts on the Moon and Earth increased by two to three times starting around 290 million years ago. Previous theories held that there were fewer craters on both objects dating back to before that time because they had disappeared due to erosion. The new findings claim that there were simply fewer asteroid impacts during that earlier period.


Why Humans Lost Their Hair and Became Naked and Sweaty
What makes humans stand out among primates? We're naked and unusually sweaty. Yes, we're also distinguished by upright walking, big brains and advanced culture. But here I want to focus on our sweaty bare bods. Millions of years back our ancestors were likely as hairy as chimpanzees and gorillas. Over the course of human evolution, our lineage traded its fur coat for a covering of minuscule body hairs and a few ample patches over the head, armpits and nether region. Why we be...


Proposed engineering method could help make buildings and bridges safer
Researchers discovered that the distance between dislocations in nanolayer interfaces of pearlite can determine how much the material can stretch or contract without breaking (ductility). The dislocations are disruptions in the regular arrangements of atoms in nanolayers. This discovery opens the possibility of engineering materials with higher ductility by simply manipulating the spacing between their dislocations and may improve the safety of structures such as buildings and bridges in earthqu


These Bacteria Might Make A Better Mosquito Repellent
In the search for new compounds to fight off mosquitos, researchers have struck pay dirt in an increasingly common location: Soil bacteria. A pair of molecules produced by a species of insect-infecting bacteria appear to convince mosquitos not to feed on human blood, researchers from the University of Wisconsin-Madison report Wednesday in Science Advances. The find could eventually serve an alternative to chemical insect deterrents like DEET. The researchers were looking at a genus of...


Researchers have discovered a set of genes that help to establish brain connections governing body weight.


Emperor penguins' first journey to sea
New research reveals the previously unknown behaviors of juvenile Emperor penguins in their critical early months when they leave their birth colony and first learn how to swim, dive, and find food.


Sea slug study illuminates how mitochondria move
Defects in the transport of cells' energy organelles are a suspected cause of diseases including Alzheimer's, ALS, Huntington's and Parkinson's. A new study reveals the genetics behind mitochondrial shifts.


Can a critic-turned-believer sway others? The case of genetically modified foods
When an advocate for one side of an issue announces that he or she now believes the opposite, can that message affect others' views? Research shows that such a conversion message can influence public attitudes. Using video of environmentalist Mark Lynas speaking about his change from an opponent of genetically modified crops to an advocate, researchers found that message had a greater impact than his direct advocacy message.


The cytoskeleton of neurons has been found to be involved in Alzheimer's disease
A researcher has participated in a study describing what it is during the early stages of Alzheimer's that triggers the loss of dynamics and subsequent impairment of the dendritic spines, the compartments of the neurons responsible for receiving nerve impulses from other neurons. The role played by the actin cytoskeleton of these compartments and how it responds in the presence of beta-amyloid peptides, the component most commonly associated with Alzheimer's, have been described.


How molecules teeter in a laser field
When molecules interact with the oscillating field of a laser, an instantaneous, time-dependent dipole is induced. This very general effect underlies diverse physical phenomena. Now scientists report on an experiment where the dependence of the driven-dipole response on the bound state of an electron in a methyl iodine molecule is revealed.


Cassini Reveals the Surprisingly Young Age of Saturn's Rings
Exploring Saturn's Rings During NASA's Cassini spacecraft's Grand Finale, the craft dove between the planet and its rings. In doing so, it collected new insights into the ringed planet, including the surprising age of Saturn's rings. According to a new study, scientists have found that Saturn's rings are actually much younger than the planet itself. And they most likely formed in the last 100 million years. Before swooping in between the planet and its rings, Cassini orbited the plan...


Saturn hasn't always had rings
In its last days, the Cassini spacecraft looped between Saturn and its rings so that Earth-based radio telescopes could track the gravitational tug of each. Scientists have now used these measurements to determine the mass of the rings and estimate its age, which is young: 10-100 million years. This supports the hypothesis that the rings are rubble from a comet or Kuiper Belt object captured late in Saturn's history.


A new hope in treating neurodegenerative disease
Korean researchers have identified the inhibition of autophagy in microglia, brain immune cells. It is expected to help develop treatments for Alzheimer's diseases which occur due to the inhibition of autophagy.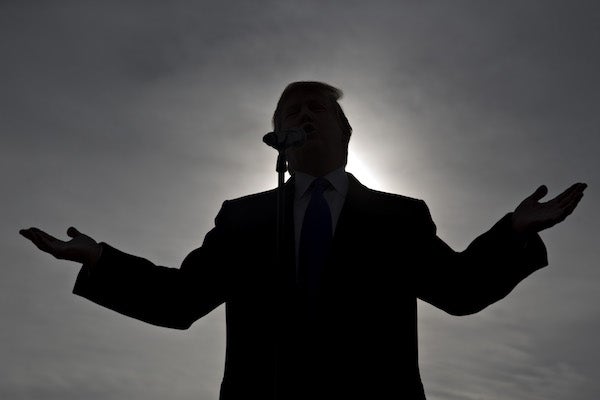 In primate societies, whether human or non-human, a leader who's a bloated, self-serving egotist creates mayhem and confusion -- Read more on ScientificAmerican.com


Fruit fly promiscuity alters the evolutionary forces on males
Researchers have demonstrated for the first time what effect female fruit flies having multiple partners has on sexual selection -- before and after mating. Sexual selection is the branch of natural selection concerned with obtaining mates and fertility, rather than survival.


Lack of fair access to urban green spaces
People with higher incomes and more education tend to have greater access to urban green spaces than their less privileged neighbors, a new study of parks and greenery in 10 major North American cities has found.


Gene therapy blocks peripheral nerve damage in mice
Scientists have developed a gene therapy that blocks axonal degeneration, preventing axon destruction in mice and suggesting a therapeutic strategy that could help prevent the loss of peripheral nerves in multiple conditions.


New test to detect disease and infection
Researchers have developed a highly innovative new enzyme biomarker test that has the potential to indicate diseases and bacterial contamination saving time, money and possibly lives.


Combination therapy treats leishmaniasis, HIV patients
Coinfection with visceral leishmaniasis (VL) and human immunodeficiency virus (HIV) has been observed in at least 35 countries on four continents and requires special case management. Currently, the World Health Organization recommends AmBisome monotherapy for treatment. Now, researchers have showed that a combination therapy of AmBisome and miltefosine is more effective.


Blocking hormone uptake burns more fat
A newly discovered regulatory mechanism helps the body control the rate of fat metabolism, according to a new study. The finding may lead to new drugs to help burn stored fat and reduce weight.


Stress fracture? Your foot hitting pavement wasn't the main problem
It starts as a persistent and irritating pain in the foot or lower leg, then it gets more intense, maybe with swelling, and soon a runner knows she's being sidelined by one of the most common running injuries: a stress fracture. These tiny cracks in the bone can halt training for months or even end a sports season. A segment of the multibillion-dollar wearables industry aims to save potential victims from this fate, but an engineering professor found a major problem: the devices are measuring th


Antibiotics still routinely prescribed in the ER for infants with viral lung infections
Despite recommendations first issued more than a decade ago, antibiotics are still routinely prescribed in US emergency rooms for infants with bronchiolitis, a common viral lung infection. The findings highlight a concerning lag in translating evidence-based guidelines into clinical practice and underscore the need to continue educating health care providers and the public about appropriate antibiotic use.


Hubble's Wide Field Camera 3 to resume operations
Baltimore MD (SPX) Jan 17, 2019 NASA has moved closer to conducting science operations again with the Hubble Space Telescope's Wide Field Camera 3 instrument, which suspended operations on Tuesday, Jan. 8. Today, Jan. 15, the instrument was brought back to its operations mode. Shortly after noon EST on Jan. 8, software installed on the Wide Field Camera 3 detected that some voltage levels within the instrument were out o


WSU smart home tests first elder care robot
Pullman WA (SPX) Jan 15, 2019 A robot created by Washington State University scientists could help elderly people with dementia and other limitations live independently in their own homes. The Robot Activity Support System, or RAS, uses sensors embedded in a WSU smart home to determine where its residents are, what they are doing and when they need assistance with daily activities. It navigates through rooms and


POLAR experiment reveals orderly chaos of black holes
Beijing, China (SPX) Jan 17, 2019 An international consortium of scientists studying gamma-ray bursts (GRBs) as part of the POLAR (GRB polarimeter) experiment has revealed that high-energy photon emissions from black holes are neither completely chaotic nor completely organized, but a mixture. The results were published in the online version of Nature Astronomy. GRBs are short and intense bursts of gamma-rays, which sudden


Scientists search for new methods to cure neurodegenerative diseases
Most neurons in the human brain are generated from neural stem cells during embryonic development. After birth, a small reservoir of stem cells remains in the brain that keeps on producing new neurons throughout life. However, the question arises as to whether these new neurons really support brain function? And if so, can we improve brain capacity by increasing the number of neurons? A research group has now answered these questions.


Artificially produced cells communicate with each other
Researchers have for the first time created artificial cell assemblies that can communicate with each other. The cells, separated by fatty membranes, exchange small chemical signaling molecules to trigger more complex reactions, such as the production of RNA and other proteins.


Complex molecules emerge without evolution or design
In biology, folded proteins are responsible for most advanced functions. These complex proteins are the result of evolution or design by scientists. Now scientists have discovered a new class of complex folding molecules that emerge spontaneously from simple building blocks.


This Robot Skeleton is Helping Scientists Learn How Prehistoric Animals Moved
A robot mimicking a prehistoric fossil suggests the ancestors of reptiles, birds and mammals might have walked more efficiently on land than previously thought. Nowadays, the most widespread tetrapods, or four-limbed animals, are the amniotes -- creatures that lay eggs on land or give birth to live young, rather than laying eggs in water as amphibians typically do. Previous research suggested the freedom that amniotes had to move on land helped support the evolution of a more energy-effic


Individual lichens can have up to three fungi
Individual lichens may contain up to three different fungi, according to new research from an international team of researchers. This evidence provides new insight into another recent discovery that showed lichen are made up of more than a single fungus and alga, overturning the prevailing theory of more than 150 years.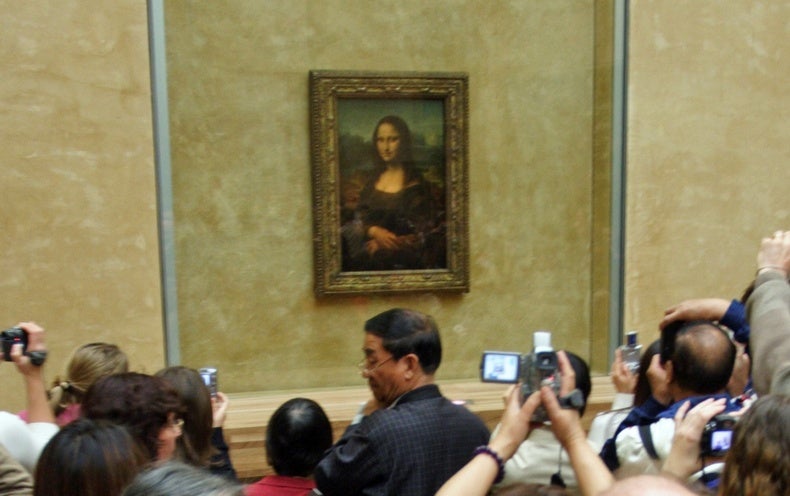 "Mona Lisa Effect" Not True for Mona Lisa
The Mona Lisa effect is the illusion that the subject of a painting follows you with her gaze, despite where you stand. But Da Vinci's famous painting doesn't have that quality. Christopher... -- Read more on ScientificAmerican.com


The Truth is Out There: New Online SETI Tool Tracks Alien Searches
Moscow (Sputnik) Jan 16, 2019 A new online tool will assist amateurs and professionals in digging through massive data banks to uncover new clues into the search for alien life. As researchers around the globe continue their quest to find physical proof of extraterrestrial life, the Search for Extraterrestrial Intelligence Institute (SETI) has introduced new software to assist anyone with an interest in 'what's out the


A new way to transfer energy between cells
Researchers have described a new method for the transmission of electrons between proteins that refutes the evidence from experiments until now. This process, involved in the generation of energy in both animal and plant cells, will permit better understanding of the behavior of proteins in the cells, as well as giving a deeper understanding of the energy dysfunctions that cause diseases.


Penguins, starfish, whales: Which animals will win and lose in a warming Antarctic?
Using risk assessments, like those used for setting occupational safety limits in the workplace, researchers determined the winners and losers of climate change in the Antarctic. They show that marine animals associated with sea ice for food or breeding, such as some whales and penguins, are most at risk from the effects of climate change, while seafloor predators and open-water feeding animals like starfish and jellyfish will benefit from the opening up of new habitat.


Team selected by Canadian Space Agency to study Mars minerals
London, Canada (SPX) Jan 17, 2019 In the coming years, new rovers will explore Mars with better scientific instruments, as capable as those that exist in labs here on Earth today. Roberta Flemming from Western University's Department of Earth Sciences and the Centre for Planetary Science and Exploration is leading a team of researchers to develop a compact instrument that could be deployed to analyze mineral and rock structures


Satellogic signs agreement with CGWIC to launch earth observation constellation of 90 satellites
Buenos Aires, Argentina (SPX) Jan 17, 2019 Satellogic, the world's first vertically integrated geospatial analytics company, has announced a Multiple Launch Services Agreement (MLA) with China Great Wall Industry Corporation (CGWIC). CGWIC will launch 90 of Satellogic's spacecraft from the Taiyuan Satellite Launch Center. The first launch - scheduled for later this year - will deliver a dedicated payload of 13 of Satellogic's spacecraft


New findings reveal surprising role of the cerebellum in reward and social behaviors
A study in rodents found that the brain's cerebellum -- known to play a role in motor coordination -- also helps control the brain's reward circuitry. Researchers found a direct neural connection from the cerebellum to the ventral tegmental area (a brain area long known to be involved in reward processing and encoding). The findings shed light on the brain circuits critical to the affective and social dysfunction seen across multiple psychiatric disorders.


New findings on eye-signal blending
Knowing precisely where the signals meet and the brain processes them is vital to treating amblyopia, or reduced vision in one eye because the brain and eye aren't working together properly.


World Trade Center responders at increased risk for head and neck cancers
A new study has found a significant increase in head and neck cancers among workers and volunteers who responded to the 9/11 terrorist attacks on the World Trade Center (WTC), pointing to newly emerging risks that require ongoing monitoring and treatment of those who were exposed during the initial response.