G2 Esports look to keep the crown at Six Invitational
In a city where the Flag of Europe flies freely in the chilled winter winds, it feels almost poetic that the finals of the Rainbow Six Siege world championship will be contested by two teams residing from Europe.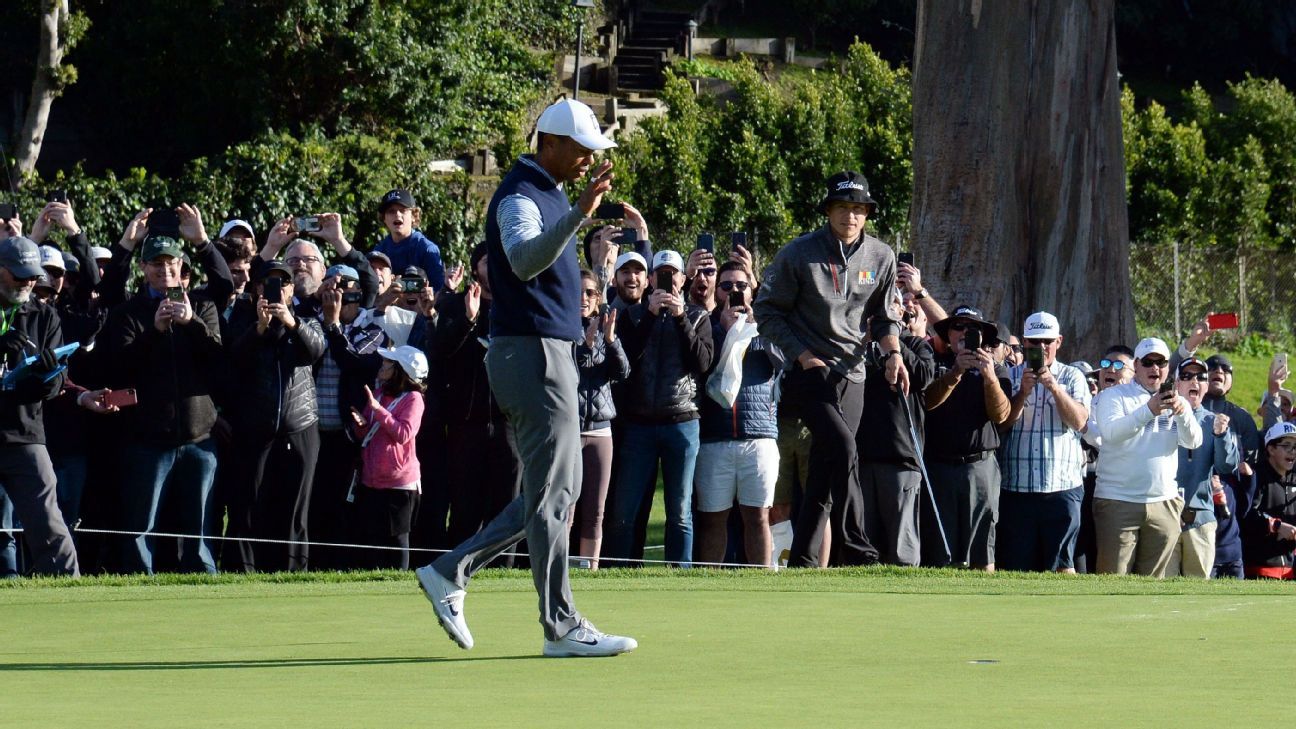 Tiger heats up at Riviera, vaults into top 15
After almost missing the cut at the Genesis Open, Tiger Woods has vaulted into the top 15 after a red-hot start late Saturday. He finished 6 under through seven holes before play was halted due to darkness.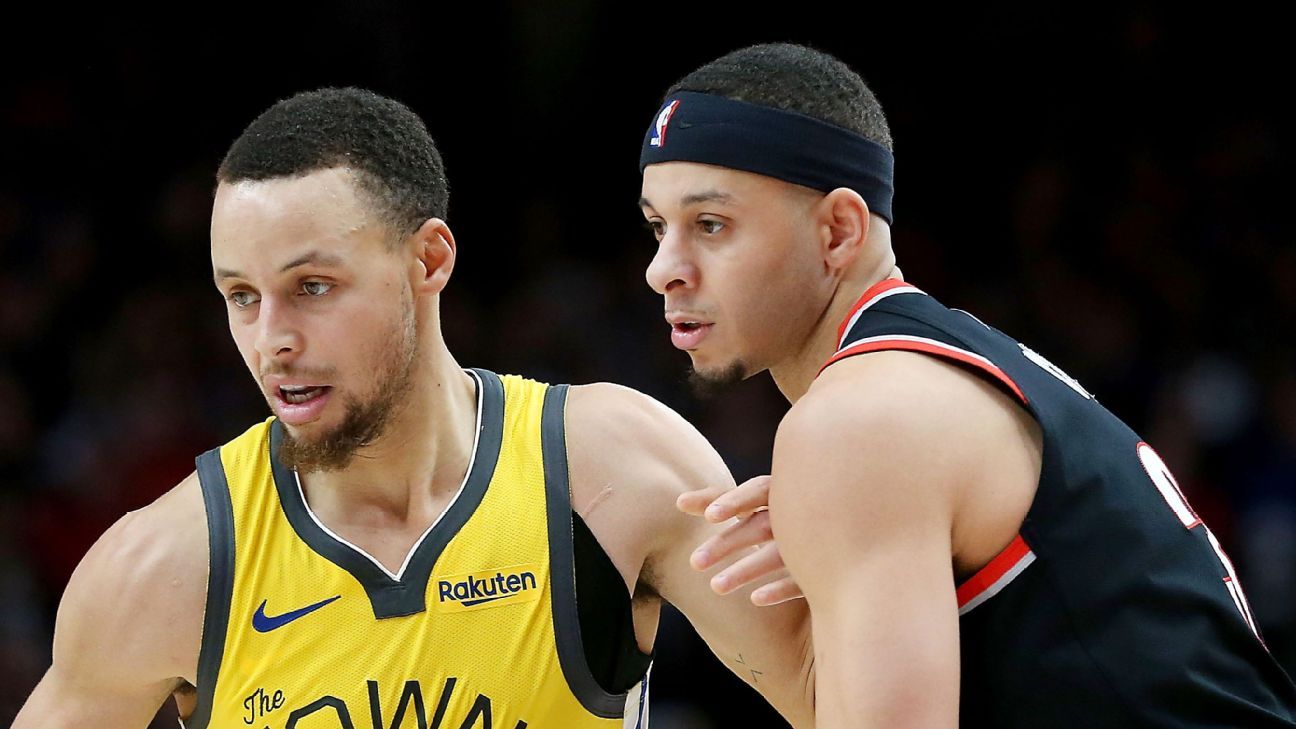 Curry brothers place wager on 3-point contest
The Curry brothers have levied a wager for their head-to-head competition in Saturday night's NBA 3-point contest: Whoever loses must buy tickets for the entire Curry family anytime they play against each other for the remainder of their NBA careers.


Tebow advised Murray to follow his heart, passion
Tim Tebow advised Kyler Murray to follow his heart when deciding whether to play in the NFL. Said Tebow: "Don't do it for your agents, or your friends and sometimes necessarily even your family. Do it for what's on your heart."


Kuchar: 'Stubborn, hard-headed' on caddie pay
Matt Kuchar again expressed regret for the way he handled payment of a fill-in caddie at the Mayakoba Classic in November, a controversy that has enveloped him for the past several days.


Pels' Davis opens up, says Celtics on trade list
A candid Anthony Davis touched on a number of topics at All-Star Game media day, including the possibility of playing for the Celtics, why he would be interested in joining the Knicks and why he asked for a trade out of New Orleans in the first place.


Brown: Roethlisberger has an 'owner mentality'
Steelers All-Pro wide receiver Antonio Brown took questions from fans on Twitter on Saturday, addressing his recent trade request and his relationship with quarterback Ben Roethlisberger.


Kuzma wins Rising Stars MVP, credits bonus
Los Angeles Lakers forward Kyle Kuzma took home the Rising Stars MVP on Friday. Kuzma's 35 points in Team USA's 161-144 victory broke Kobe Bryant's record for the most points ever by a Lakers player in the Rising Stars Challenge.


Lakers no longer favored to make playoffs
The Lakers opened the season as overwhelming -600 favorites to make the postseason at The SuperBook. Now, LeBron's team has equal odds to make and miss the playoffs.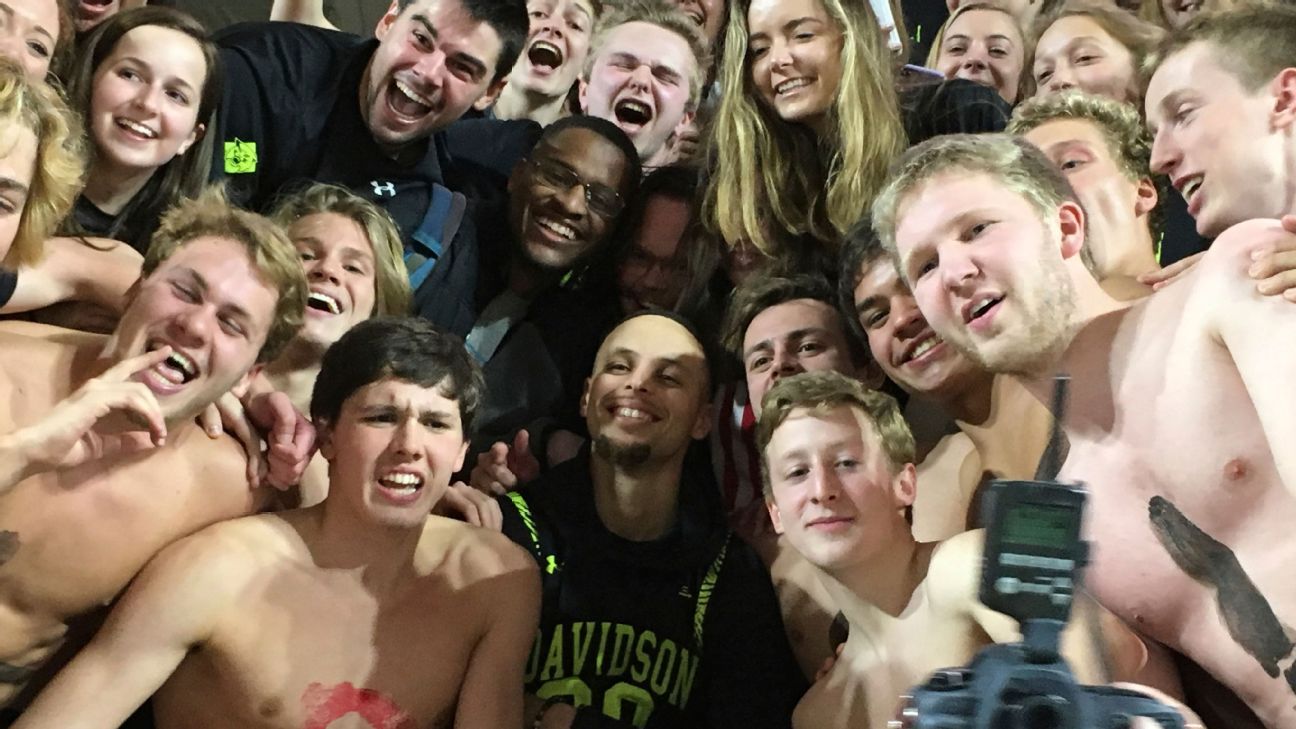 Curry celebrates Davidson win in student section
Stephen Curry, in town for the NBA's All-Star Weekend in nearby Charlotte, jumped into the student section at his alma mater to join the celebration following Davidson's comeback victory Friday over Saint Joseph's.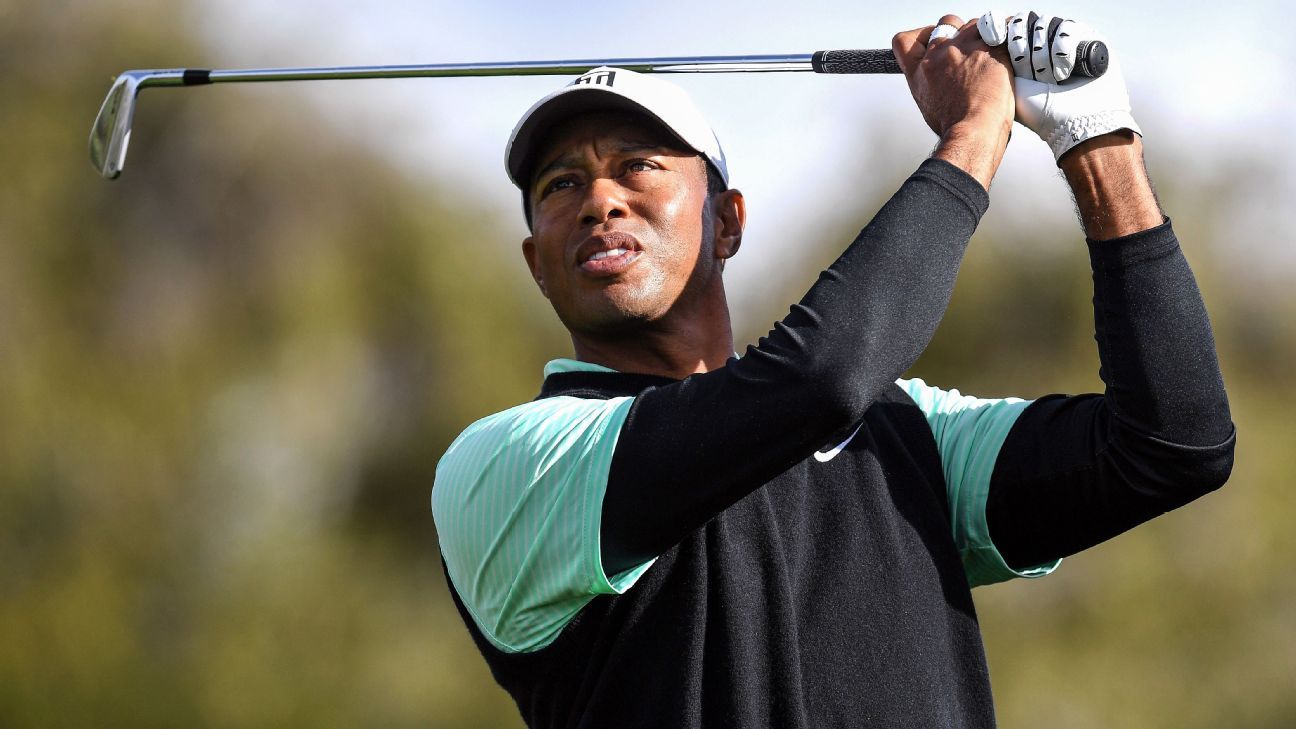 Mixed results for Tiger after 30 holes at Riviera
Tiger Woods finished 30 holes on a rainy day at Riviera Country Club with mixed results Friday. Woods is in a tie for 55th place at 1 under, and will likely see himself battling to make the 36-hole cut at the Genesis Open.


Kuchar to apologize to caddie, pay him full $50K
Matt Kuchar said he plans to call caddie David Giral Ortiz later Friday to apologize. In the meantime, he has paid Ortiz the $50,000 he requested, and pledged a donation to the Mayakoba Classic charities.


NBA All-Star Schedule, Rosters, How to Watch Every All-Star Event Free, Live Stream Rising Stars Challenge, Dunk Contest, 3 Point Contest, Skills Challenge, and All Star Game
NBA All-Star Weekend Schedule, How to Watch Dunk Contest, 3-Point Contest, Skills Challenge, and All-Star Game


Sources: Steelers prez, Brown to meet next week
Steelers president Art Rooney II is scheduled to meet with Antonio Brown next week, sources told ESPN, after the disgruntled receiver requested a trade and declared himself "open for business."


Swinney on Zion: 'Might even put him at' QB
At 6-foot-7 and 292 pounds, Duke freshman Zion Williamson is a force on the basketball court. But Clemson's Dabo Swinney told Blue Devils coach Mike Krzyzewski that he'd put Williams "wherever" he wanted to play on the football field.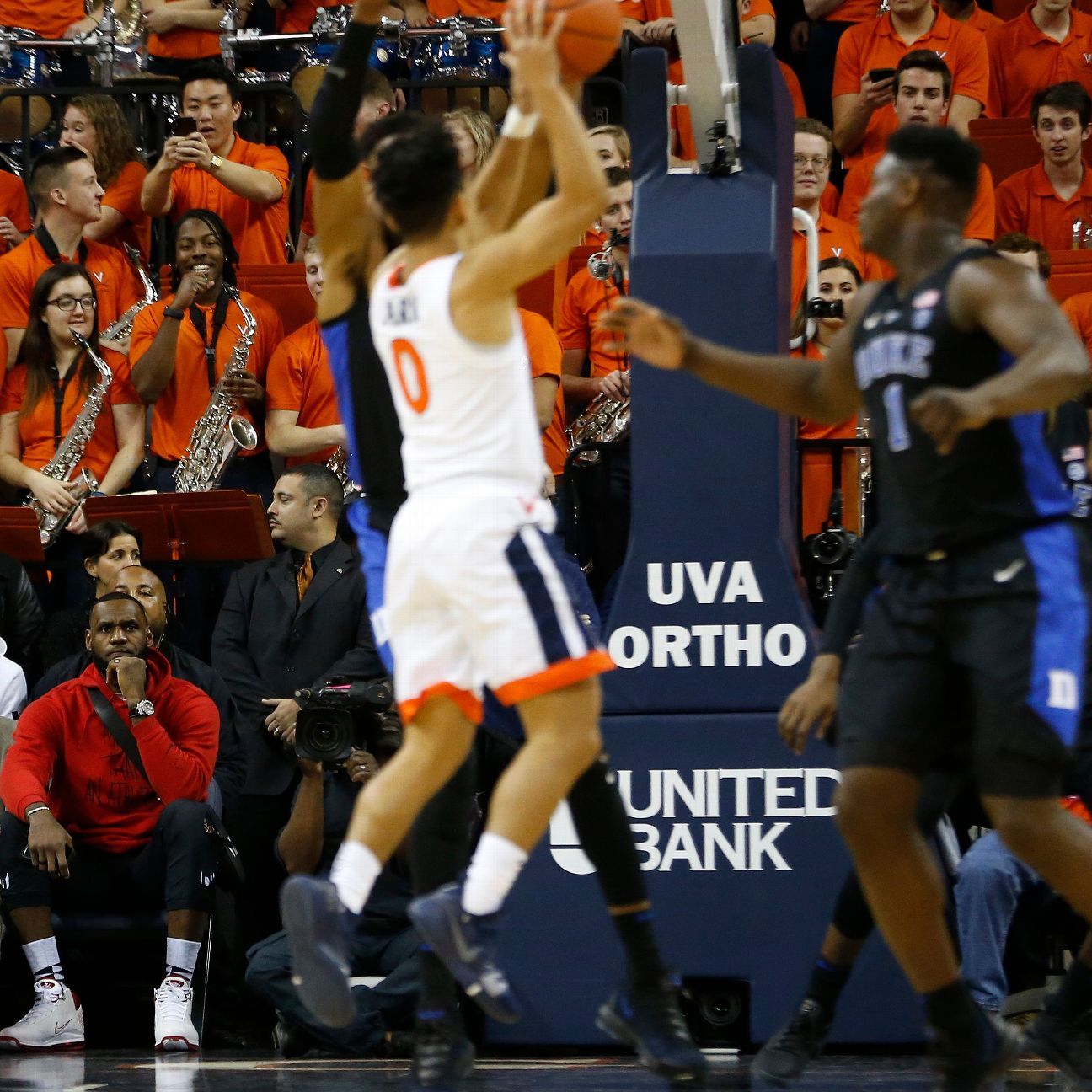 LeBron lauds Williamson's athleticism, intangibles
After a trip to watch Duke this past weekend, LeBron James came away impressed with the abilities of Duke's Zion Williamson. James said he was struck by the agility and quickness of the 6-foot-7, 285-pound Williamson.