No one ever asked for a rugged Android phone made by a car company, but that didn't stop Land Rover
As soon as you're done staring into those glacial blue eyes, you might want to look for the actual mobile device in the image above, which happens to be the Land Rover rugged Android phone nobody has ever asked for. Wait, didn't we just show you a rugged Android phone that does plenty of incredible things and costs as much as the iPhone X? Yes, yes we did. That's the CAT S61 rugged Android phone that all sorts of professionals out there might use for working in perilous conditions. The La...


Respiratory-driven, non-surgical artificial larynx produces more human voice
In a move that could give a voice to the 300,000 people around the world who have had their larynx removed due to cancer, scientists at the MARCS Institute at Western Sydney University have tested a non-invasive artificial larynx and found it capable of generating a high-quality voice. Unlike existing prosthetics that rely on input from the nerves or muscles of the larynx, the Pneumatic Artificial Larynx (PAL) device uses the patient's respiratory system and doesn't need to be surgic


Japanese Scientists Invent Floating 'Firefly' Light
An anonymous reader quotes a report from Reuters: Japanese engineering researchers say they have created a tiny electronic light the size of a firefly which rides waves of ultrasound, and could eventually figure in applications ranging from moving displays to projection mapping. Named Luciola for its resemblance to the firefly, the featherweight levitating particle weighs 16.2 mg, has a diameter of 3.5 mm (0.14 inch), and emits a red glimmer that can just about illuminate text. But its minuscule


Opportunity rover notches up 5,000 days on Mars and counting
It was only meant to last about three months, but NASA's Opportunity Mars rover has officially clocked up 5,000 Martian days exploring the Red Planet. That's a little over 5,151 Earth days in which the robotic geologist has traversed a record 28 mi (45 km) across the surface of Mars to unlock the secrets of the planet's history and geology - and it's not done yet. To commemorate this anniversary, New Atlas has put together a gallery of some of the mission's highlights from the past...


Tesla offers to install workplace charging stations for free for qualified businesses
Before Tesla stands any chance of breaking into the mainstream and competing with the industry leaders, charging stations for its vehicles need to be significantly easier to find than they are now. To that end, Tesla announced a new "workplace charging" program this week which will see charging stations installed in office parking lots all around the country for free. All the business has to do is meet a set of qualifications and apply for the stations online. Businesses that qualify for the pr


NRA Gives Ajit Pai 'Courage Award' and Gun For 'Saving the Internet'
The National Rifle Association (NRA) today gave its Charlton Heston Courage Under Fire Award to Ajit Pai, chairman of the Federal Communications Commission. "Pai was about to speak at the Conservative Political Action Conference (CPAC) in Maryland when the award presentation seemed to catch him by surprise," reports Ars Technica. "The award is a handmade long gun that could not be brought on stage, so it will be housed in the NRA museum until Pai can receive it." From the report: "Ajit Pai, as y


Ask Slashdot: Software To Visualize, Manage Homeowner's Association Projects?
New submitter jishak writes: I am a long time Slashdot reader who has been serving on an homeowner association (HOA) board for 7 years. Much of the job requires managing projects that happen around the community. For example, landscaping, plumbing, building maintenance, etc. Pretty much all the vendors work with paper or a management company scans the paper, giving us a digital version. I am looking for suggestions on tools to visualize and manage projects using maps/geolocation software to see


Ten years after its launch, Dropbox has filed to go public. The cloud storage company has been around since 2007 and has raised more than $600 million in funding. TechCrunch reports: We knew that it had already filed confidentially, but the company has now unveiled its filing, meaning the actual IPO is likely very soon, probably late March. The company says it will be targeting a $500 million fundraise, but this number is usually just a placeholder. The filing shows that Dropbox had $1.1 billion


Tesla Will Supply Free Charging Stations To Office Parking Lots
Tesla has unveiled a new "workplace charging" program today, which offers businesses free Tesla wall connectors and will also cover installation, provided they meet certain qualifications set forth by the California carmaker. "Tesla won't cover the cost of operating the charging stations, and the company says there could be other permitting, construction, zoning, or labor costs," reports The Verge. From the report: The workplace charging stations will be compatible with all Tesla cars, but not w


How a Fight Over Star Wars Download Codes Could Reshape Copyright Law
An anonymous reader quotes a report from Ars Technica: A federal judge in California has rejected Disney's effort to stop Redbox from reselling download codes of popular Disney titles like Frozen, Beauty and the Beast, and the latest Star Wars movies. Judge Dean Pregerson's Tuesday ruling invoked the little-used doctrine of copyright misuse, which holds that a copyright holder loses the right to enforce a copyright if the copyright is being abused. Pregerson faulted Disney for tying digital down


Apple Devices At California Repair Center Keep Calling 911
Since October 2017, Apple has made around 1,600 false alarm 911 calls from a distribution site in Elk Grove. "We've been seeing these calls for the last four months from Apple," said police dispatcher Jamie Hudson. "We're able to see quickly where the call is coming from, so when we get one from Apple, the address will come up with their location." CBS Sacramento reports: On average, Elk Grove Police say they've received 20 accidental 911 calls a day from Apple, roughly 1,600 calls since October


Science Confirms That Antarctica is Screwed — And So Are We
By now you should be more than aware of how bad the… er… climate situation is on Earth. If you're not: humanity is attacking itself and the only home it has. This by […] The post Science Confirms That Antarctica is Screwed — And So Are We appeared first on Geek.com.


The College Board Pushes To Make Computer Science a High School Graduation Requirement
theodp writes: Education Week reports that the College Board wants high schools to make it mandatory for students to take computer science before they graduate. The call came as the College Board touted the astonishing growth in its Advanced Placement (AP) computer science courses, which was attributed to the success of its new AP Computer Science Principles (AP CSP) class, a "lite" alternative to the Java-based AP CS A course. "The College Board is willing to invest serious resources in making


'Critical' T-Mobile Bug Allowed Hackers To Hijack Users' Accounts
An anonymous reader quotes a report from Motherboard: The vulnerability was found and reported by a security researcher on December 19 of last year, but it hasn't been revealed until now. Within a day, T-Mobile classified it as "critical," patched the bug, and gave the researcher a $5,000 reward. That's good news, but it's unclear how long the site was vulnerable and whether any malicious hackers found and exploited the bug before it was fixed. The newly disclosed bug allowed hackers to log into


Nope, Android isn't getting a system-wide dark mode (at least not yet)
According to a number of reports today, the next version of Android would include a "dark mode" — something that's been a long-time feature request from those who prefer the dark-themed and power-saving option that's already available in apps like YouTube and Twitter. Unfortunately, that's not the case. News that Android was getting its own dark mode… Read More


The Dropbox IPO filing is here
It's official, the Dropbox IPO filing is here. Going public is a huge milestone for Dropbox and has been one of the most anticipated tech IPOs for several years now. We knew that it had already filed confidentially, but the company has now unveiled its filing, meaning the actual IPO is likely very soon, probably late March. Read More


Toyota launches a cute, cozy Proace camper van
Volkswagen has the California. Mercedes has the Marco Polo. Nissan has the Michelangelo. And now Toyota has the Lerina, developed not by Westfalia but by a different "W" of camper conversions. The new Proace-based van comes with an interior dressed by Wellhouse Leisure, a British converter with plenty of experience in creating compact camper vans like the SsangYong Tourist and Ford Terrier Bianco. A versatile multi-use van, the Lerina can sleep and feed four on a camping holiday befo


Facebook's Mandatory Anti-Malware Scan Is Invasive and Lacks Transparency
Louise Matsakis, writing for Wired: The internet is full of Facebook users frustrated with how the company handles malware threats. For nearly four years, people have complained about Facebook's anti-malware scan on forums, Twitter, Reddit, and on personal blogs. The problems appear to have gotten worse recently. While the service used to be optional, Facebook now requires it if it flags your device for malware. And according to screenshots reviewed by WIRED from people recently prompted to run


This 6-speaker home theater system give you impressive surround sound for $90
When people think about upgrading their TV sound systems without breaking the bank, most explore sound bars. Of course, it's easy to understand why that's the first stop everyone makes since they're incredibly easy to set up and there are plenty of great low-cost options out there. What you might not know, however, is that there are very good surround sound systems out there that cost even less than your average sound bar. Check out the Auna Areal Active 525 BK 5.1 Channel Home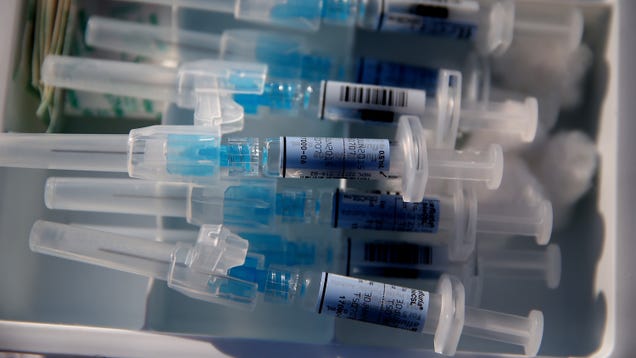 We Might Have Finally Reached Peak Flu
Finally—finally!—it looks like the U.S. has gotten through the worst of this winter's record-breaking flu season, according to the Centers for Disease Control and Prevention. But there's still a bit longer to go before we can get the all-clear.Read more...


Manafort Left an Incriminating Paper Trail Because He Couldn't Figure Out How to Convert PDFs to Word Files
There are two types of people in this world: those who know how to convert PDFs into Word documents and those who are indicted for money laundering. Former Trump campaign chairman Paul Manafort is the second kind of person , Slate reports. From the report: Back in October, a grand jury indictment charged Manafort and his business associate Rick Gates with a variety of crimes, including conspiring "to defraud the United States." On Thursday, special counsel Robert Mueller filed a new indictment a


AT&T didn't waste any time abandoning net neutrality
The body isn't even cold yet, but AT&T is wasting no time in rolling out new "features" that fly in the face of net neutrality. The company has expanded its "sponsored data" program to prepaid wireless customers, offering content companies the option to "sponsor" their data so that it doesn't count against users' caps. This, in case you're wondering, is what you find under the definition of "paid fast lanes" in the net neutrality false promises hall of fame. As of right now, the only three


From 1999 To 2016, America Lost 11.4 Million People From the Workforce
Andrew Van Dam, writing for the Washington Post: Where did all the jobs go? Well, we're finally starting to find some satisfactory answers to the granddaddy of all economic questions. The share of Americans with jobs dropped 4.5 percentage points from 1999 to 2016 -- amounting to about 11.4 million fewer workers in 2016. At least half of that decline probably was due to an aging population. Explaining the remainder has been the inspiration for much of the economic research published after the Gr


Streamlined swim tracker goes for the goggles
If you're a serious swimmer, then it's possible that you use a swim-tracking watch. The folks at Florida-based startup Phlex, however, felt that wristwatches weren't hydrodynamic or accurate enough. That's why they designed the goggle-mounted Edge... Continue Reading Streamlined swim tracker goes for the goggles Category: Sports Tags: Goggles Indiegogo Swimming Related Articles: Freediving


Airlines Won't Dare Use the Fastest Way to Board Planes
An anonymous reader writes: You've arrived at the airport early. You have already selected the perfect seat. You've employed all possible tricks for making the check-in and security processes zoom by. But there's still some blood-pressure-raising chaos you can't avoid: boarding. From impatient fellow travelers who are determined to beat you onto the plane to passengers who insist on jamming their too-big carry-ons into overhead bins, making your way to your seat can be straight-up hellish -- and


Netflix's movie library is shrinking rapidly as focus on TV continues
Netflix's transformation over the past few years has been nothing short of astounding. Though the company's early success rested entirely on mailing out DVDs to customers across the globe, Netflix CEO Reed Hastings had the foresight to recognize that media consumption was poised to change drastically with the proliferation of affordable and high-speed Internet. In turn, Netflix astutely shifted gears and made online streaming the core focus of its business. And following that, Netflix realized ...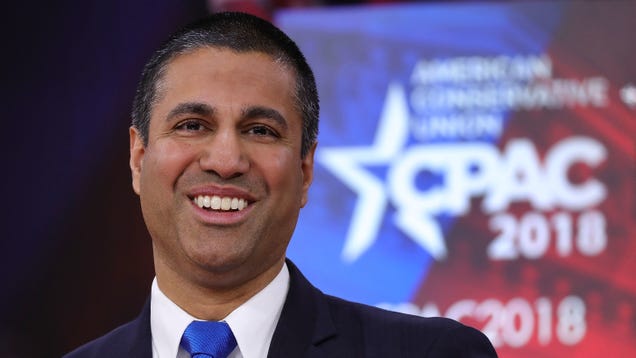 The NRA Just Awarded FCC Chair Ajit Pai With a Gun for His 'Courage'
FCC Chairman Ajit Pai joined the pack at the Conservative Political Action Conference (CPAC) on Friday alongside fellow Republican commissioners Michael O'Rielly and Brendan Carr—the architects of the recent order repealing net neutrality protections passed in the Obama era.Read more...


EK Water Blocks Reveals GPU Block For Nvidia's Titan V
EK Water Blocks has a habit of supporting every model of graphics card that Nvidia and AMD push out the door, but we can honestly say we didn't see this one coming. EKWB today revealed a full-cover water block for Nvidia's Volta-powered Titan V.


The 'Loudness' of Our Thoughts Affects How We Judge External Sounds
The "loudness" of our thoughts -- or how we imagine saying something -- influences how we judge the loudness of real, external sounds, a team of researchers from NYU Shanghai and NYU has found. From a report: Its study, titled "Imagined Speech Influences Perceived Loudness of Sound" and published in the journal Nature Human Behaviour, offers new insights into the nature of brain activity. The research project was conducted by Tian Xing and Bai Fan from NYU Shanghai with, David Poeppel and Teng X


Supreme Court Declines To Broaden Whistleblower Protections
The U.S. Supreme Court this week refused to broaden protections for corporate insiders who call out misconduct, ruling they must take claims of wrongdoing to the Securities and Exchange Commission in order to be shielded against retaliation. From a report: The justices ruled 9-0 in favor of Digital Realty Trust, throwing out a lawsuit brought against the California-based real estate trust by a fired former employee who had reported alleged wrongdoing only internally and not to the SEC. The 2010


Scientists still can't agree how much water is on the Moon, or figure out how to access it
Researchers studying far-off exoplanets do their best to determine the composition of those alien worlds based on the tiny bits of data they have available to them. By contrast, determining what Earth's moon is made of shouldn't be nearly as challenging. I mean, it's right there, and we've even been there ourselves, so how hard could it be, right? Apparently that's not the case, as a new study seeking to paint a clearer picture of the Moon's water reserves appears to go against what scientists t


T-Mobile's $200 iPhone discount is live right now
Two days ago, T-Mobile announced one of the better iPhone X deals we've seen so far. Starting right now, the network is offering $200 off any iPhone X, iPhone 8, iPhone 8 Plus, iPhone 7, or iPhone 7 Plus -- and unlike the rest of the iPhone deals available right now, you don't have to buy two phones. The only catch is that you have to trade in an eligible smartphone, which means a relatively recent Samsung Galaxy device or iPhone. Doing so gets you a $200 Mastercard rebate on the new iPhone, an


More Than 40% of Global Log-in Attempts Are Malicious
More than 40% of global log-in attempts are malicious thanks to bot-driven credential stuffing attacks, according to the latest report from Akamai. From a report: The cloud delivery provider's latest State of the Internet/Security report for Q4 2017 comprised analysis from over 7.3 trillion bot requests per month. It claimed that such requests account for over 30% of all web traffic across its platform per day, excluding video streaming. However, malicious activity has seen a sharp increase, as


Google needs to give the AirPods better competition
In the race for in-ear AI, Apple has the clear advantage despite the fact that their intelligent assistant is one of the dumbest of the bunch. Yesterday, reports emerged that Apple was working on a pair of follow-ups to its Airpods headphones that could bring them always-on Siri functionality as well as a splash-proof design. As we think about all the things that Apple could do right with… Read More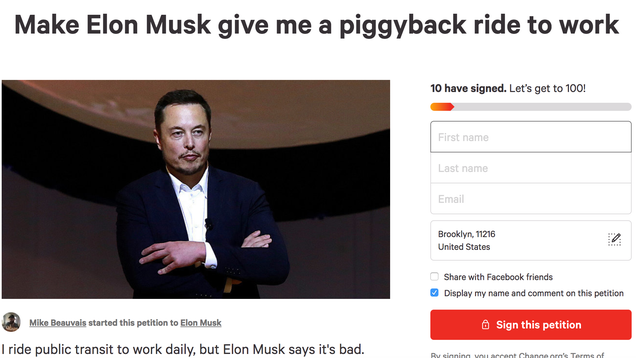 The following petition appeared two months ago:Read more...


Soderbergh's Thriller Shot on iPhone Premieres in Berlin
Director Steven Soderbergh said this week he so enjoyed making his psychological thriller "Unsane" on an iPhone, he would find it hard to go back to conventional filmmaking. From a report: "Unsane", which premieres at the Berlin film festival, was shot over just two weeks - way shorter than the months a movie usually takes. It tells the story of Sawyer Valentini, who moves to a new city to escape her stalker David but finds herself admitted to a mental health institution where he works.


Tesla's Autopilot feature should see some huge performance improvements soon
When Tesla released its Autopilot feature a few years ago, it didn't take long before enthusiastic Tesla owners began pushing the feature to the limit. In fact, some of the early Autopilot videos we saw were so harrowing that Tesla was effectively forced to enact a number of safeguards around the feature. As a quick example, one video which made the rounds a few years ago featured a Tesla driver sitting in the backseat while Autopilot busied itself with the navigation. In the years since, Tesla


Unlocked HTC 10 is now receiving its Android 8.0 Oreo update
Last month, we heard that the unlocked version of the HTC 10 had started receiving its Android 8.0 Oreo update. That update didn't actually end up rolling out for whatever reason, but now it looks like it really has started out out. For real this time. Unlocked HTC 10 owners in the US are now reporting on Twitter that they've started receiving their Android 8.0 Oreo update. It clocks in at 1.32GB in size. @LlabTooFeR In case no one has reported it yet, the Oreo update for the US Unlock


OpenBSD Releases Meltdown Patch
OpenBSD's Meltdown patch has landed, in the form of a Version 11 code update that separates user memory pages from the kernel's -- pretty much the same approach as was taken in the Linux kernel. From a report: A few days after the Meltdown/Spectre bugs emerged in January, OpenBSD's Phillip Guenther responded to user concerns with a post saying the operating system's developers were working out what to do. Now he's revealed the approach used to fix the free OS: "When a syscall, trap, or interrupt


Even Elon Musk doesn't buy into the Bitcoin hype
Although Bitcoin has captured the hearts and minds of amateur gamblers and Ponzi schemers, it's still an orphan child among most financial managers. Warren Buffett thinks the crypto-currency "will come to a bad ending," while his long-time adviser Charlie Munger described it as "noxious poison." Now, Elon Musk doesn't fit any stereotype about multibillionaire CEOs -- unless you've been watching too many Iron Man reruns -- but he also doesn't appear to be on the hype train. He does own a tiny ...


The FCC's revamped internet speed map lets you covet nearby exotic broadband
A big part of the FCC's mandate is to ensure broadband is rolled out all over the country, and it issues regular reports along those lines — but there's nothing presenting information visually to get the point across. A new FCC map of broadband access lets you browse block by block and see just what options are on offer, from gigabit fiber to DSL that would have been inadequate… Read More


Intel Did Not Tell US Cyber Officials About Chip Flaws Until Made Public
Intel Corp did not inform U.S. cyber security officials of Meltdown and Spectre chip security flaws until they leaked to the public, six months after Alphabet notified the chipmaker of the problems, according to letters sent by tech companies to lawmakers on Thursday. From a report: Current and former U.S. government officials have raised concerns that the government was not informed of the flaws before they became public because the flaws potentially held national security implications. Intel s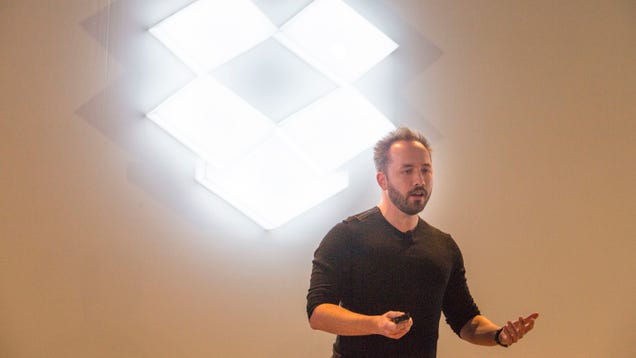 Emoji Movie Star Dropbox Files for IPO
Dropbox, the company best known for nearly rescuing a ragtag group of emoji from a teenager's phone, has filed for an initial public offering. Read more...


Why you should care about Google's big push for RCS
Google just came out with a couple of announcements outlining its plans for this year's Mobile World Congress. One of them was dedicated to RCS, an acronym you may have spotted in plenty of tech stories recently, especially the ones related to instant messaging. RCS is short for Rich Communication Services, which is Google's way of describing better SMS texting than anything you've experienced so far. RCS is the equivalent of having a WhatsApp-style experience, complete with rich content ...


Sony Xperia XZ2 and XZ2 Compact leak out ahead of MWC
Lots of manufacturers will debut new smartphone hardware at MWC next week, Sony included. But it looks like Sony's surprise has been ruined thanks to a new leak. The Sony Xperia XZ2 and Xperia XZ2 Compact have been leaked by VentureBeat. The device you see above is the Xperia XZ2, which is the larger of the pair with its 5.7-inch 1920x1080 display. The XZ2 Compact reportedly features a 5-inch 1920x2080 screen. The bigger XZ2 also includes glass on its front and back with an aluminum frame s


'Nobody Cares Who Was First, and Nobody Cares Who Copied Who': Marco Arment on Defending Your App From Copies and Clones
Marco Arment: App developers sometimes ask me what they should do when their features, designs, or entire apps are copied by competitors. Legally, there's not a lot you can do about it: Copyright protects your icon, images, other creative resources, and source code. You automatically have copyright protection, but it's easy to evade with minor variations. App stores don't enforce it easily unless resources have been copied exactly. Trademarks protect names, logos, and slogans. They cover minor v


Baha Men is the Black Smash Mouth and It's Time to Admit It
Somebody (my colleague Will Greenwald) once told me that "All Star" by Smash Mouth is "the leitmotif of the internet." And when I heard that perfect description of this modern musical masterpiece I […] The post Baha Men is the Black Smash Mouth and It's Time to Admit It appeared first on Geek.com.


Shipping containers turned into green-roofed weekend retreat
Studio Edwards recently completed an interesting take on the shipping container house with this project in Wye River, Victoria. Dubbed House 28, the home is used as a weekend retreat and features a green roof and rainwater collection system. .. Continue Reading Shipping containers turned into green-roofed weekend retreat Category: Architecture Tags: Australia Building and Construction Green Roofs Home


Samsung Rescues Data-Saving Privacy App Opera Max and Relaunches it as Samsung Max
Samsung has rescued Opera Software's Opera Max data-saving, privacy-protecting Android app from oblivion and relaunched it today as Samsung Max. From a report: Norwegian tech company Opera, which first became known for its desktop browser when it launched in 1995, has offered mobile browser apps across various platforms for years. But in 2014, it launched the standalone Opera Max app for Android, designed to get its users more bang from their data plan, along with some VPN-like features. The app


More proof the Galaxy S9 will be just as expensive as we thought
An image from a trusted leaker the other day reaffirmed what we've been suspecting. The Galaxy S9 will be more expensive than the Galaxy S8 was at launch, with the Plus model likely to approach the iPhone X's $999 price point. Since then, a new leak hit Reddit, showing Galaxy S9 preorder details in a document that has supposedly leaked from a Spanish bank. The image below, first shared on Reddit, reveals the Galaxy S9 and Galaxy S9+ will cost €849 and €1,000, respectively, in Spain....


Amazon has a $27 multi-color LED light strip that syncs to your music
When we first caught wind of the DotStone Music-Syncing LED Strip Lights, we thought they sounded kind of cheesy, to be honest. Then we actually tried them and, well, they're friggin awesome. These low-cost LED light strips can attach anywhere you want thanks to the adhesive strip on the back, and they come in 6.6-foot, 16.4-foot, or 32.8-foot lengths. They support multiple colors and they have multiple modes, but the coolest one is definitely the "music-activated mode," which makes them l


Jeremy Fiance, the 26-year-old founder of House Fund, ups his VC ambitions
A little less than two years ago, we reported on Jeremy Fiance, a then 24-year-old recent UC Berkeley graduate who'd just taken the wraps off his new firm, The House Fund. It had secured $6 million in capital commitments from an array of individual investors, many of them venture capitalists, to fund startups coming out of UC Berkeley. At the time, Fiance argued persuasively that the… Read More


Mirka Andolfo's Unnatural is a Gorgeous Fantasy Erotica Must Read
Image Comics never fails to surprise us with its fantastic line-ups and the never-ending talented creators on their roaster. Fresh from Image Expo, comic fans watched many new, fresh and exciting comics coming […] The post Mirka Andolfo's Unnatural is a Gorgeous Fantasy Erotica Must Read appeared first on Geek.com.


'Automating Jobs Is How Society Makes Progress'
An anonymous reader quotes a report from Quartz, written by Per Bylund, assistant professor at Oklahoma State University: Analysts discuss the automation of jobs as if robots are rising from the sea like Godzilla, rampaging through the Tokyo of stable employment, and leaving only chaos in their wake. According to data from PWC, 38% of jobs in the U.S. could become automated by the early 2030s. Meanwhile, a report from Ball State University's Center for Business and Economic Research warned that


Google says dark mode coming to future version of Android
UPDATE: Google has now clarified its statement, saying that an official dark mode isn't coming. Instead, it's planning to enable a developer-facing night mode to help devs test apps that use a night mode.   ORIGINAL: As more and more smartphones come to market with OLED displays, many Android owners have been clamoring for Google to add a dark mode to Android. Now it looks like Google is finally going to do just that. Back in November 2017, someone posted in the Google Issue Tracker a...


Confirmed: Android P will have an official dark mode
You've asked for it, and you shall receive it. Dark mode is finally coming to Android phones, with the feature likely to debut later this year when Android P is unveiled during Google I/O in May. Google has not announced anything about its future Android P release, but Redditors have already noticed that a dark mode entry in Google's public issue tracking system was just marked as "fixed." In late November, an Android user asked for a dark mode/night mode on Google's issue tracker: ...


The intensifying battle for Africa's burgeoning tech landscape
Long gone are the days when Africa was disparagingly regarded as the White Man's Burden. Today, Africa is the continent with the youngest demographic in the world, on the brink of a technical renaissance — yet the world's tech titans are floundering to understand and gain a foothold in this market. Read More