The Rise Of The Contract Workforce
An anonymous reader shares a report: A new NPR/Marist poll finds that 1 in 5 jobs in America is held by a worker under contract. Within a decade, contractors and freelancers could make up half of the American workforce. Workers across all industries and at all professional levels will be touched by the movement toward independent work -- one without the constraints, or benefits, of full-time employment. Policymakers are just starting to talk about the implications. [...] It's not just business d


The Second Coming of Ultrasound
Ultrasound, which works on the principle of piezoelectricity, is finding a second lease of life in medicine, Wired outlines. Applying voltage to a piezoelectric crystal makes it vibrate, sending out a sound wave. When the echo that bounces back is converted into electrical signals, you get an image of, say, a fetus, or a submarine. But in the last few years, the lo-fi tech has reinvented itself in some weird new ways. From a report: Researchers are fitting people's heads with ultrasound-emitting


Apple Might Discontinue the MacBook Air
An anonymous reader shares a report: Just in time for its tenth anniversary, Apple might finally be killing the MacBook Air, according to a new report from Digitimes. If this is true, it'd be the first axing of a laptop line from Apple since the iBook and Powerbook were axed back in 2006. It would also be about damn time. Apple quietly killed the 11-inch MacBook Air back in 2016, but the larger 13-inch version has lingered on, getting a mild processor refresh last year that still left the laptop


The Mystery of the Cars Abandoned in a Robot Car Park
The mystery of why a handful of cars were abandoned in a derelict car park in Edinburgh, Capital of Scotland, may have been solved. From a report on BBC: The $7m Autosafe SkyPark used robots to stack cars and was dubbed the "car park of the future" -- but went into receivership in 2003. After lying empty for more than a decade, the building in Morrison Street is now being demolished. And the work has uncovered eight cars which were left behind when the doors were closed. Images of the abandoned


Vaping Can Be Addictive and May Lure Teenagers to Smoking, Science Panel Concludes
A national panel of public health experts concluded in a report released on Tuesday that vaping with e-cigarettes that contain nicotine can be addictive and that teenagers who use the devices may be put at higher risk of switching to traditional smoking. From a report: Whether teenage use of e-cigarettes may lead to conventional smoking has been intensely debated in the United States and elsewhere. While the industry argues that vaping is not a steppingstone to conventional cigarettes or addicti


Tinder's Lack of Encryption Lets Strangers Spy on Your Swipes
Tinder's mobile apps still lack the standard encryption necessary to keep your photos, swipes, and matches hidden from snoops, a security firm reports. From Wired: On Tuesday, researchers at Tel Aviv-based app security firm Checkmarx demonstrated that Tinder still lacks basic HTTPS encryption for photos. Just by being on the same Wi-Fi network as any user of Tinder's iOS or Android app, the researchers could see any photo the user did, or even inject their own images into his or her photo stream


Firefox 58 Gets Graphics Speed Boost, Web App Abilities
Mozilla released on Tuesday a new version of its Firefox Quantum browser, boosting its graphics speed and improving a couple of new technologies designed to make the web more powerful. From a report: The browser, version 58, is the first major update since Mozilla's recovery plan hit full stride in November with the debut of Firefox Quantum. Speed is of the essence in Mozilla's recovery plan, and Firefox 58 does better than its predecessor in some graphics tasks by splitting work better across t


Hawaii Governor Didn't Correct False Missile Alert Sooner Because He Didn't Know His Twitter Password
An anonymous reader shares a WashingtonPost report: Minutes after the Hawaii Emergency Management Agency mistakenly sent a missile alert at 8:07 a.m. on Jan. 13 -- terrifying residents and visitors across the state -- some officials, such as Rep. Tulsi Gabbard, rushed to Twitter to reassure everyone it was a mistake. But one Twitter account was deafeningly silent for 17 minutes: that of Hawaii Gov. David Ige. Though Ige was informed by the state's adjutant general that the alert was false two mi


God of War Release Date Announced, New Story Trailer Revealed
Since late last year, rumors pertaining to the release date of God of War began to circulate around the internet. Dates ranged from March 22, 2018 to June 30th. Sony has finally laid […] The post God of War Release Date Announced, New Story Trailer Revealed appeared first on Geek.com.


Hackers Stole $172 Billion From People Last Year
Yearly report published by security firm Norton estimates that as many as 978 million people in 20 countries lost money to cybercrime last year. On an average, the firm says, victims lost an average of $142 and spent nearly 24 hours dealing with the fallout of their attack. Read more of this story at Slashdot.


Adobe Photoshop CC now makes selecting objects a one-click affair
Adobe is launching an update to Photoshop CC today that includes a number of new features, including better support for high density monitors and the Microsoft dial for Windows users. But the highlight of the release is the new Select Subject tool that uses Adobe's Sensei AI platform to make selecting objects as simple as a click. Selecting objects in an image typically takes a bit of… Read More


You can finally watch and share Snapchat videos without the app
As ubiquitous as Snapchat may seem for a certain segment of the population, Snap, the company behind the app is still looking for ways to expand its reach and attract new users. To that end, Snap on Tuesday announced that users will be able to send some Snapchat Stories to their friends via email or text message. Recode reports that Snapchat will create a link for the Story, which will direct the recipient to a video player on Snapchat.com. For the time being, only certain Stories will be s


Bolt launches an Amazon-like checkout experience for the rest of online retail
A startup called Bolt wants to give e-commerce retailers a better shot at competing with Amazon. Operating in stealth for a year, the payments platform has grown to 100 online merchants who are now in various phases of roll out with its end-to-end solution for managing customer checkout, payment processing, and fraud detection. The company was officially founded in 2014, with an initial focus… Read More


Investing in tech for hospitality and food, Almanac Investments raises $30 million
David Barber, the storied owner of the Blue Hill restaurant, farm, and hospitality consulting mecca (a favorite of President Barack Obama and First Lady Michelle Obama), has long been an angel investor in startup companies. Individually, he's backed companies like Sweetgreen, the fast casual farm-to-table restaurant chain, that share Blue Hill's focus on sustainable products and… Read More


Netflix's 'Mudbound' scores four Oscar nominations
Amazon and Netflix both got some good news in this morning's Oscar nominations. Mudbound, a Netflix original that tells the story of two families (one black, one white) farming on the Mississippi Delta, got four nominations — including best supporting actress (Mary J. Blige), best adapted screenplay (Dee Rees and Virgil Williams) and best original song ("Mighty River").… Read More


The Apple HomePod ships February 9 for $349, available to order this Friday
Apple is finally shipping the HomePod. The device will ship on February 9, seven months after its announcement at WWDC 2017. It will cost $349 and limited at launch to the US, UK and Australian markets. The news comes from Apple who is touting HomePod's Siri integration, saying its voice assistant is able to "send a message, set a timer, play a podcast, check the news, sports,… Read More


Amazon sale gets you a 'waterproof' wireless speaker that really is waterproof for $19
There are dozens and dozens of Bluetooth speakers on Amazon that are listed as "waterproof" when they're really just splash-proof. Anything more than a quick sprinkle and most of them will be destroyed. The AVWOO IP67 Waterproof Bluetooth Speaker, on the other hand, is much more than just splash-proof — you can dunk this thing under water and it'll come out playing just fine. Best of all, it's on sale for just $19.18 for one more day if you use the coupon code DTV74RS4 at checkout. Here ar


You can preorder the new foldable 4K DJI Mavic Air drone right now
The new DJI Mavik Air may very well be the coolest drone ever made. The new quadcopter from DJI features a brilliant foldable design that makes it so easy to travel with. The Mavic Air the unfolds in an instant and becomes one of the most advanced drones anywhere near this price range. It has a 3-axis gimbal camera for unrivaled stability, it records 4K 100 Mbps video for incredible clarity, and it has the best battery life in its class. Here's a video of the DJI Mavik Air in action: https://w


Ask Slashdot: What Is Your View On Forced Subscription-Only Software?
dryriver writes: All used to be well in the world of Digital Content Creation (DCC) until two very major DCC software makers -- Adobe and Autodesk -- decided to force a monthly subscription model on pretty much every software package they make to please Wall Street investors. Important 2D and 3D DCC software like Photoshop, After Effects, Premiere, InDesign, 3DMax, Maya, and Mudbox is now only available to "rent" from these companies. You simply cannot buy a perpetual license or boxed copy for t


T-Mobile has completed its acquisition of Layer3 TV
T-Mobile is one step closer to launching its TV service. T-Mobile confirmed today that it has completed its acquisition of Layer3 TV, which it announced last month. Now nearly 200 Layer3 TV employees will be joining T-Mo, including Layer3 TV CEO Jeff Binder, who will become an Execuve Vice President at T-Mobile and part of the carrier's Senior Leadership Team. Binder will lead the T-Mobile TV team as well. Now that the deal is complete, T-Mobile will soon show Layer3 TV's existing prod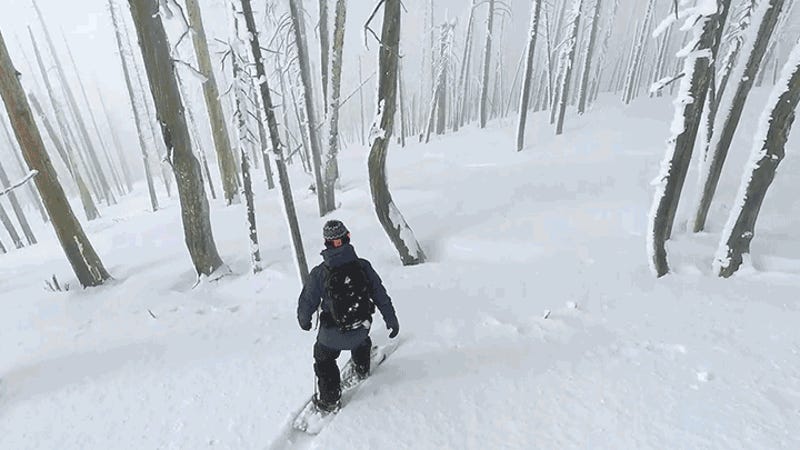 Mellow-Out Your Day With This Snowboarder's Peaceful Ride Down a Mountain
The vast majority of snowboarding videos are packed with high-speed slalom runs, over-the-top jumps, and stunts intended to show off a rider's extreme skills. But watching this video of Alex Pashley gently plowing through fresh powder as he weaves through trees might be the most relaxing thing you'll watch this week.Read more...


Integral launches 512 GB microSD card
Integrated storage on today's smartphones and tablets can fill up very quickly thanks to the impressive stills and video capabilities of their cameras. If your combined portable computer, personal assistant and media streamer happens to have a microSD then storage anxiety is less of a concern, especially if you can pop in the latest capacious card from the UK's Integral when it goes on sale next month... Continue Reading Integral launches 512 GB microSD card Category: Mobile Tech


Sumo Logic expands security toolset with FactorChain acquisition
When we heard from Sumo Logic last June, the company was announcing a $75 million Series F. Today, they announced they were acquiring FactorChain, a security startup that has raised $3.6 million. The companies would not disclose the purchase price, but indicated the acquisition closed at the end of Q4 and all 12 FactorChain employees have joined Sumo Logic, including CEO Dave Frampton and CTO… Read More


Instagram adds GIF stickers to stories with GIPHY
Instagram's list of features is growing once again. Instagram now offers GIF stickers in its stories. When you tap on a photo or video story to add a sticker, a new GIF option will be available. This will enable you to add GIF stickers using GIPHY, which offers hundreds of thousands of GIFs. You can see which GIFs are trending on GIPHY to use something that's popular right now, or you can enter some words to search for something specific. GIFs are very popular right now, so adding sup


You Spend Nearly a Whole Day Each Week On the Internet
An anonymous reader quotes a report from CNET: Since 2000, our time spent online each week has steadily increased, rising from 9.4 hours to 23.6 hours -- nearly an entire day, according to a recent report by the USC Annenberg Center for the Digital Future. The internet has become an integral component of our home lives as well, with time spent rising more than 400 percent over that period from 3.3 hours to 17.6 hours each week, according to the report, which surveys more than 2,000 people across


DuckDuckGo's New Extension Gives Websites A Privacy Grade
DuckDuckGo launched new browser extension and app that goes beyond offering users private searches. The new tools include tracking protection, privacy ratings, and encryption upgrades when visiting certain websites that serve the HTTP version by default.


Someone Crammed Half a Terabyte Into a microSD Card
The laptop I'm writing this post on has a 512GB SSD in it. It's more than enough room for all my files. My phone doesn't have nearly that kind of capacity, but it […] The post Someone Crammed Half a Terabyte Into a microSD Card appeared first on Geek.com.


Every movie and TV show coming to Netflix in February 2018
February might be the shortest month of the year, but that isn't stopping Netflix from packing it with content from the first day to the last week. Sure, there might be a few stinkers on the list (see: the image above), but there are plenty of exciting additions and fascinating new original shows to make up for it. February 1st alone is one of the best days I have personally ever seen for Netflix licensed content, as both volumes of Kill Bill, all three Ocean's movies, Men in Black and The Hurt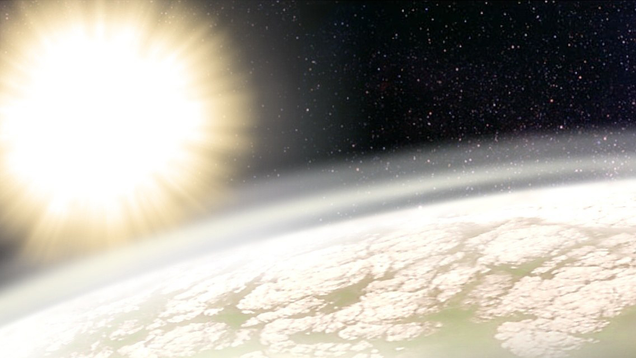 We Might Need to Redefine 'Planet' Again
You may think you know what a planet is, but celestial bodies often refuse to fully comply with our artificial human labels. We all thought tiny Pluto was a planet, until the 2006 vote in which the International Astronomical Union (IAU) redefinition stripped it of its title. But when is something officially too big to…Read more...


Yet another Galaxy S9 feature was just confirmed
Samsung's upcoming new Galaxy S9 and Galaxy S9+ are without a doubt the most hotly anticipated new smartphones of early 2018. Last year's Galaxy S8 and S8+ were Samsung's best-selling smartphones of 2017, and everyone expects the same to be true of their successors in 2018. With just one month to go before Samsung unveils its new flagship phones at a press conference during the annual Mobile World Congress trade show, almost everything there is to know about the new Galaxy S9 and S9+ has been re


Twitter COO Anthony Noto resigns to become SoFi CEO
Twitter COO Anthony Noto has left the company, Twitter announced Tuesday. Noto's leaving because he accepted a CEO role elsewhere, according to the release. Just last week, the WSJ reported that Noto was mulling the top executive job at finance startup SoFi, and indeed SoFi confirmed today that he's joining effective March 1. Regarding Noto's Twitter departure, CEO Jack… Read More


New renders may show us what next year's new iPhones look like
Apple is expected to launch three distinct iPhone X successors this year, various reports have said. All of them will retain the iPhone X design, Face ID notch included, but just two models will have OLED displays. A third device will have an LCD screen, which will make it more affordable. The notch is now a staple in Apple's iPhone design identity, but next year's new iPhones may have a smaller one, a report said a few days ago. Now, a series of new iPhone renders shows what the Apple's 201...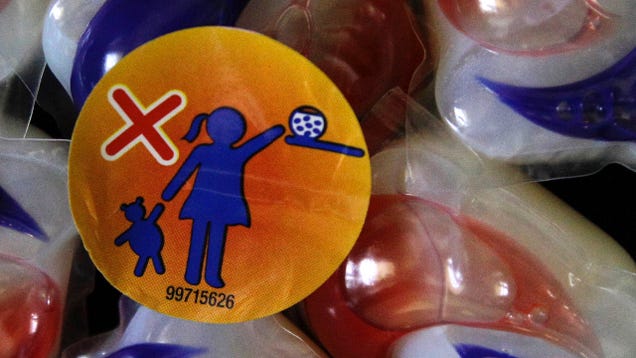 Maker of Tide Pods: It's Not Our Fault That Teens Are Fucking Stupid
Why are teens eating Tide pods? Or, at least, pretending to eat them in videos that they're posting online? We have some theories. But the company that makes the brightly colored laundry pods would like you to know that, whatever the reason, it's not their fault.Read more...


Google brings audiobooks to its Play store
Google's Play store now features audiobooks. There is a good chance that you only think of the Play store as Google's app store for Android, but it has long features support for movies, TV shows, magazines and ebooks, too. The new audiobooks feature is launching in 45 countries and nine languages. The addition of audiobooks feels like a natural progression, but I was actually… Read More


Netflix Is Now Worth More Than $100 Billion
Netflix has crossed the $100 billion mark for its market cap as it once again surprised industry observers with better-than-expected growth in its subscribers. TechCrunch reports: The company said it added more than 8 million new subscribers total after already setting pretty robust targets for the fourth quarter this year, giving it a healthy push as it crossed the $100 billion mark after the report came out this afternoon. While the company's core financials actually came in roughly in line wi


Elon Musk's Boring Co. pitches plan to build a tunnel under Culver City to LA
The Boring Company, Elon Musk's most unassumingly named tech venture, has presented a plan to build a 6.5 mile tunnel between Hawthorne (where SpaceX HQ is located) and West Los Angeles, undercutting Culver City in between to link the two. Boring Co. executives presented the plan to the Culver City city council on Monday night, trying to sell the local regulators on the idea of a… Read More


Uber CEO hopes to have self-driving cars in service in 18 months
Uber CEO Dara Khosrowshahi was speaking to Bloomberg Editor-in-Chief John Micklethwait today at the new outlet's event #TheYearAhead event, and he shared some more information about Uber's plans around autonomy, and autonomous ride-hailing service rollout. "True autonomy for every single use case, is some ways away," Khosrowshahi began, acknowledging that the problem is… Read More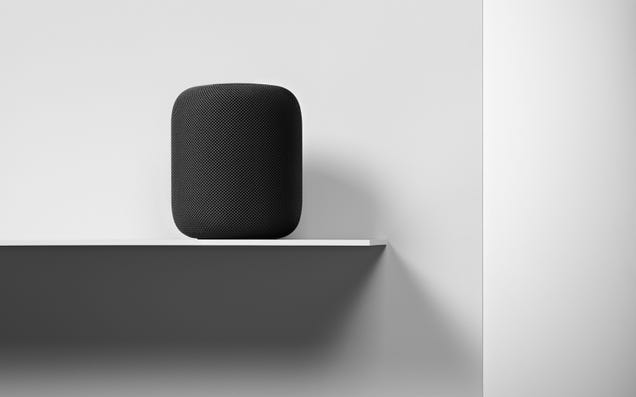 Apple's HomePod Will Finally Be Available on Feb 9th
When unexplained delays pushed Apple's smart speaker back from a 2017 debut, Apple said it needed "a little more time before it's ready" and promised an "early 2018" release. Now it seems Apple is making good on its revised launch window, as the HomePod will officially go on sale on February 9th.Read more...


Snapchat will now let you share some Stories outside the app
There's no getting around the fact that Snapchat has a user growth problem, so it's smart that the company is making it easier for people who like and use Snapchat to share content they find within beyond the app itself. Today, Snap is launching the ability to share some public Stories via links that then display the Story selected on Snapchat.com. Stories eligible for sharing… Read More


Genre Films Sneak Through the 2018 Oscar Nominations
For decades now the Academy Awards have developed a reputation for being pretty elitist. On paper they reward the best films of the year but in reality Oscars tend to go to a […] The post Genre Films Sneak Through the 2018 Oscar Nominations appeared first on Geek.com.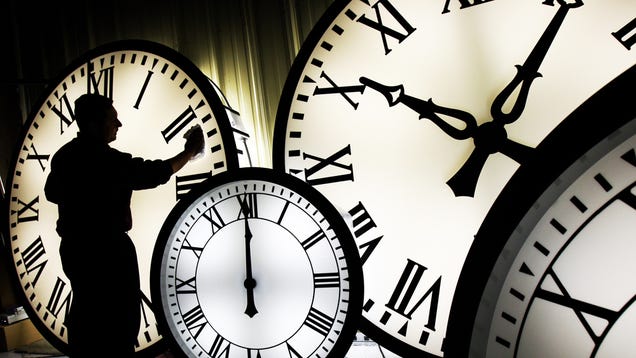 Facebook Invented a New Unit of Time
Sometimes it's easy to forget that Facebook, as a company, is meant to be an innovator in fields beyond surveillance. But the announcement that it has created an entirely new unit of time is a nice reminder that the enormous company, which owns both WhatsApp and Oculus VR, is more than just one of the largest spy…Read more...


Devilman Crybaby Is Netflix's First Anime Masterpiece
There's hardly anything I can say about Devilman Crybaby that hasn't been said before with flowery metaphors or faux-intellectual commentary. In fact, I'm not sure what there is to say at all sometimes, […] The post Devilman Crybaby Is Netflix's First Anime Masterpiece appeared first on Geek.com.


Apple HomePod available for order January 26, launching on February 9
After debuting in mid-2017 and then getting delayed to 2018, Apple's HomePod is finally ready for launch. Apple will begin taking pre-orders for the HomePod this Friday, January 26. The device will launch on Friday, February 9, and will be available in Apple Stores on that date. Pricing will be set at $349. At launch, the HomePod will be available in the US, UK, and Australia. It'll arrive in France and Germany this spring. The HomePod is Apple's take on the new smart speaker mark


Google's Lunar Xprize to go unclaimed as moonshot deadline looms
Google teamed up with Xprize to sponsor an audacious literal race to the Moon, but sadly the competition will end with no one taking home the grand prize of $30 million. Xprize and Google realized after discussing progress with its five finalist teams that none will be able to make a Moon launch in time for the deadline of the competition, and so the 10-year journey ends somewhat… Read More


8 paid iPhone apps on sale for free today
Monday's post covering the day's best paid iPhone and iPad apps on sale for free was a great one, and a few premium apps on that list are still freebies right now. We've also got eight fresh apps for you to check out on Tuesday though, so dive into today's roundup before these sales are over. This post covers paid iPhone and iPad apps that have been made available for free for a limited time by their developers. BGR is not affiliated with any developers. There is no way to tell how long they wil


Holy moly! Facebook test was nudging me to chat with a church
Facebook says it's on a mission to de-bloat its Messenger app this year. At the same time, TechCrunch has discovered, the data-mining giant is running tests on its desktop platform to inject the Messenger "contact pages" of businesses directly into your chat sidebar. Read More


Elon Musk's new Tesla compensation plan only pays if he delivers
Elon Musk's new Tesla compensation package is the CEO equivalent of putting your money where your mouth is: He'll only be paid out if he manages to raise the value of Tesla as a company to certain milestones, kind of like Kickstarter project stretch goals on a grand scale. Per the New York Times, Musk's compensation will start at zero, and will increase based on… Read More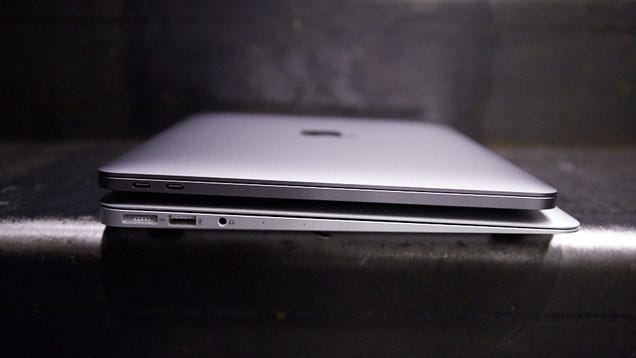 Apple Might Finally—FINALLY—Kill the MacBook Air
Just in time for its tenth anniversary, Apple might finally be killing the MacBook Air, according to a new report from Digitimes. If this is true, it'd be the first axing of a laptop line from Apple since the iBook and Powerbook were axed back in 2006. It would also be about damn time.Read more...


Google Just Broke Amazon's Workaround For YouTube On Fire TV
Google has cracked down on Fire TV users once again. Today, the technology company blocked Silk and Firefox browsers from displaying the YouTube.com interface usually shown on large screens. Cord Cutters News reports: Now if you try to access YouTube.com/TV on a Fire TV through the Firefox or Silk browser you will be redirected to the desktop version of the site. According to Elias Saba from AFTVnews, "By blocking access to the version of YouTube made for television browsers, Google has delibera


Here's how Vine replacement v2 will work
First, don't call it "Vine Two". Details are starting to emerge about v2, the forthcoming video app built to replace Vine by its former co-founder Dom Hofmann. TechCrunch has learned that v2 has begun reaching out to former Viners and social media star managers in hopes of establishing ties with some top content creators to get feedback and fuel the app's eventual… Read More


Apple's HomePod smart speaker finally goes on sale on February 9
Originally slated to come out before the end of 2017, after a brief delay the HomePod smart speaker finally goes on sale on February 9, at a price of US$349. If you're in the US, the UK, or Australia, you can preorder the speaker from Friday, January 26... Continue Reading Apple's HomePod smart speaker finally goes on sale on February 9 Category: Home Entertainment Tags: Apple Home HomePod Speaker Related


Udacity opens applications for its Flying Car Nanodegree program
If you want to learn how to build flying cars, then your options in terms of getting an education are kind of limited. Enter Udacity, the online education platform founded by Google self-driving car pioneer Sebastian Thrun. It's now accepting applications for its Flying Car Nanodegree program, which it announced last year along with a new Introduction to Self-Driving engineering course.… Read More


Ford reenters the midsize pickup segment with new Ranger
Ford has long sat at the top of the American auto market with the F-Series pickup truck. But while it continues bringing in the dough with its larger pickups, it hasn't had a US-market midsize pickup since it discontinued the Ranger back in 2011. Six years and change later, that drought comes to an end with the new 2019 Ranger, which is preparing to rumble with midsize leaders like the Toyota Tacoma and Chevy Colorado. .. Continue Reading Ford reenters the midsize pickup segment wi


Top 20 children's toys sold at Scottsdale Auction Week
The auction rounds at Scottsdale, Paris, Amelia Island and Monterey are more than just automotive auction venues; they are the most logical outlets for collectible toys for big boys and their offspring. These are the top 20 children's toys to sell at Scottsdale during the January auction cluster... Continue Reading Top 20 children's toys sold at Scottsdale Auction Week Category: Collectibles Tags: Automotive Children Collecting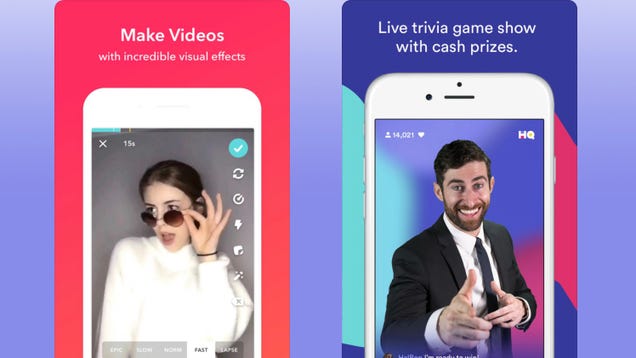 Teen App Musical.ly May Try to Dethrone HQ Trivia
Musical.ly, the video app popular with teenagers, was acquired in November by Chinese news aggregation giant TouTiao for a whopping sum in the ballpark of $800 million. What does TouTiao plan to do with its expensive purchase? According to a planning document provided to Gizmodo, one of Musical.ly's initiatives under…Read more...


Beijing-based Ofo wants to launch its stationless bike-sharing service in SF, but it's not allowed to
Beijing-based stationless bike-sharing startup Ofo is crying foul at the San Francisco Municipal Transportation Agency over its decision to have an exclusive pilot program with startup JUMP. Earlier this month, JUMP obtained an exclusive permit with the SFMTA  to launch 250 dockless, electric bikes in San Francisco. Now, Ofo is asking the SFMTA to consider reopening the permit process and… Read More


DJI's $799 'smartphone-size' Mavic Air drone starts shipping January 28
DJI hasn't done a great job keeping its drones under wraps. As with the last couple of devices, the Mavic Air leaked out just ahead of today's official unveiling. The drone is more or less what we expected, falling somewhere between the Mavic Pro and Spark and rounding out the company's current line of consumer-focused quadcopters. DJI says it "went back to the… Read More


DJI introduces compact-but-capable Mavic Air drone
DJI has announced its latest consumer drone, the Mavic Air. Like its predecessor (the Mavic Pro) the Air has a compact design, folding propeller arms, and a 4K/30fps-shooting camera - although it has some new features, too... Continue Reading DJI introduces compact-but-capable Mavic Air drone Category: Drones Tags: DJI Innovations Quadcopter Related Articles: DJI goes compact with folding Mavic Pro dro...


Dumb Driver Attempts Tesla 'Autopilot' Defense During DUI Arrest
Dear Tesla owners: "Autopilot" is not the same as "autonomous." That's a lesson one driver learned last week, after passing out behind the wheel of his car. As reported by SFGate, the allegedly […] The post Dumb Driver Attempts Tesla 'Autopilot' Defense During DUI Arrest appeared first on Geek.com.


Bugatti 3D prints world's largest functional titanium car component
The name Bugatti is associated with bleeding-edge motor cars rather than 3D printing, but the automaker has announced it has produced a new brake caliper that is not only the largest in the motor industry, but is the largest component to be printed from titanium alloy. The product of a joint effort by the Bugatti Development Department and Laser Zentrum Nord in Hamburg, the eight-piston monobloc brake caliper may one day lead to auto components that combine superior performance with