Jeff Bezos Reveals That Amazon Has Over 100 Million Prime Subscribers
Amazon CEO Jeff Bezos revealed today that the company has over 100 million Prime members, "marking the first time in the 13-year history of Amazon offering its Prime membership that the company has ever revealed its number of subscribers," reports The Verge. From the report: According to Bezos, Amazon Prime also saw its best year ever in 2017, with the company shipping over five billion products with Prime and signing up more new members than in any previous year. Also revealed today, Whole Food


Scientists Create Robots That Can Assemble IKEA Furniture For You
sciencehabit shares a report from Science Magazine: Although artificial intelligence systems may be able to beat humans at board games, we still have the upper hand when it comes to complicated manual tasks. But now, scientists have created robots that can do something even most humans struggle with: assemble an IKEA chair. Putting together a chair requires a combination of complex movements that, in turn, depends on such skills as vision, limb coordination, and the ability to control force. Unt


Qualcomm cutting jobs amidst financial woes, legal battle with Apple
U.S. chipmaker Qualcomm on Wednesday confirmed it is conducting layoffs as part of cost-cutting measures announced in January. The firm is fighting to remain afloat after a tumultuous few months that saw a failed hostile takeover by Broadcom, multiple government inquiries into unsavory business practices and a protracted legal war with Apple.


California OSHA is looking into injury reports at Tesla
After a report by Reveal suggested that Tesla was underreporting workplace injuries at its Fremont plant, Tesla responded with a blog post calling the report "completely false" and pinning it all up as a "calculated disinformation campaign." Now California's Division of Occupational Safety and Health (otherwise known as Cal/OSHA) is looking into things at the […]


Genetics testing startup Prenetics buys UK's DNAFit to move into consumer services
Prenetics, a Hong Kong-based startup that offers genetic testing services for patients, is expanding outside of Asia and into the consumer space after it acquired London-based company DNAFit. The deal — which a source told TechCrunch is worth $10 million — not only sees Prenetics enter new geographies, but also expand the scope of its services. […]


TaskRabbit CEO posts statement as its app returns following a cybersecurity breach
After taking them down to investigate what it called a "cybersecurity incident," TaskRabbit's website and app are back online. The Ikea-owned platform for on-demand labor also posted an update from its chief executive officer Stacy Brown-Philpot about the incident. "While our investigation is ongoing, preliminary evidence shows that an unauthorized user gained access to our […]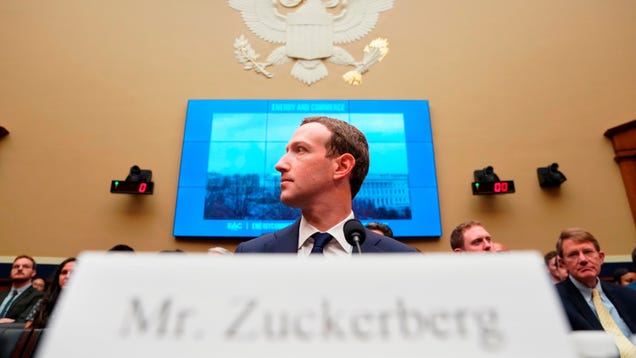 Facebook Is Trying to Exclude 1.5 Billion Users From Stricter Privacy Regulations
The European Union's General Data Protection Regulation (GDPR), a strict set of laws governing what data tech companies can collect on users, requiring them to seek explicit opt-in consent before doing so, and promptly disclose breaches, goes into effect on May 25th, 2018. Currently, the GDPR would require Facebook to…Read more...


Netflix launches 30-second preview videos on mobile
Netflix is introducing its own take on Snapchat and Instagram stories after it began to roll out 30-second preview videos for mobile viewers. The previews look much like Stories because the thumbnails are circular and the content plays with virtual videos, so there's no need to move your phone to the side. Added to that, […]


Amazon has a plan to narc on every single Bitcoin user
Although initial coin offerings and the blockchain have taken over seemingly every company, tech-related or not, the big tech companies have been understandably reluctant to get into something so associated with a scam. The US Patent and Trademark Office have released a blockchain-related patent that Amazon first filed for in 2014, and it's not exactly what you'd expect. Rather than coming up with a way to secure the delivery chain or drones using blockchain, Amazon instead has appeared to work


We spent a week with Labo and its crazy folding forms. Here's what Nintendo's ode to papercraft and robotics feels like.


Autonomous Boats Will Be On the Market Sooner Than Self-Driving Cars
An anonymous reader quotes a report from Motherboard: In the autonomous revolution that is underway, nearly every transportation machine will eventually be self-driving. For cars, it's likely going to take decades before we see them operating freely, outside of test conditions. Some unmanned watercraft, on the other hand, may be at sea commercially before 2020. That's partly because automating all ships could generate a ridiculous amount of revenue. According to the United Nations, 90 percent of


How the US's export ban could truly sink ZTE
Android has been the dominant operating system on mobile for years. Every other alternative, aside from Apple's iOS, vanished, as most device makers out there ultimately chose to embrace Android rather than go forward with their own plans. But we're just coming to realize how enormous the power of Android is — and it's something Google must both love and hate. News broke out earlier this week that Chinese smartphone maker ZTE, one of the two Chinese companies the US government want...


Facebook has a new job posting calling for chip designers
Facebook has posted a job opening looking for an expert in ASIC and FPGA, two custom silicon designs that companies can gear toward specific use cases — particularly in machine learning and artificial intelligence. There's been a lot of speculation in the valley as to what Facebook's interpretation of custom silicon might be, especially as […]


MIT Discovers Way To Mass-Produce Graphene In Large Sheets
New submitter Paige.Bennett writes: Up till now, graphene has been produced in small batches in labs. But MIT just found a way to mass-produce graphene in large sheets using a process that rolls out five centimeters of graphene each minute. The longest span so far was nearly four hours, which produced about 10 meters of graphene. According to MIT, here's how their conveyor belt system works: "The first spool unfurls a long strip of copper foil, less than one centimeter wide. When it enters the f


ZTE postpones earnings report after being slapped with U.S. exports ban
ZTE will postpone the release of its quarterly earnings report after the United States government banned American companies from selling goods to the Chinese telecom and smartphone maker. In a filing with the Hong Kong stock exchange, ZTE said that its earnings report, originally set to be released on Thursday, is now delayed to an […]


See Microsoft's expressive new Xbox Avatars in action in leaked video
During its press conference at last year's E3, Microsoft announced a complete overhaul for the Xbox Avatars that first made their debut in 2008 on the Xbox 360. Both Microsoft and Nintendo have toyed with simplistic avatar creations in the past, but these appeared to be far more detailed and expressive than anything we'd seen before. Unfortunately, Microsoft couldn't hit the late 2017 release date, and we haven't heard much from the company since. But this week, members of ResetEra discovered ...


German ICO Savedroid Pulls Exit Scam After Raising $50 Million
German company Savedroid has pulled a classic exit scam after raising $50 million in ICO and direct funding. The site is currently displaying a South Park meme with the caption "Aannnd it's gone." The founder, Dr. Yassin Hankir, has posted a tweet thanking investors and saying "Over and out." TechCrunch reports: A reverse image search found Hankir's photo on this page for Founder Institute, and he has pitched his product at multiple events, including this one in German. Savedroid was originally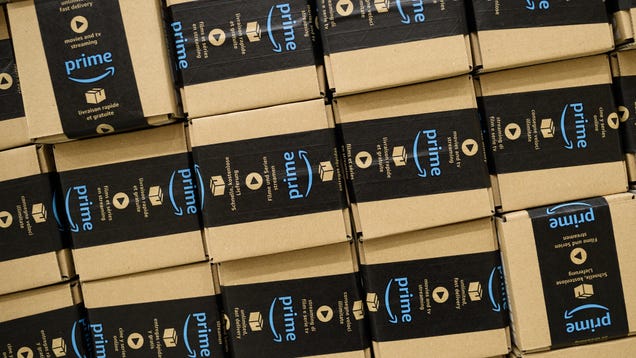 You and 99,999,999 Other People are Amazon Prime Subscribers
Amazon CEO and Lex Luthor lookalike Jeff Bezos announced Wednesday in a letter to shareholders that more than 100 million people around the world are subscribers to Amazon Prime, providing them the privilege of getting all the shit they buy delivered in just two days.Read more...


Google Is Shuttering Domain Fronting, Creating a Big Problem For Anti-Censorship Tools
"The Google App Engine is discontinuing a practice called domain fronting, which lets services use Google's network to get around state-level internet blocks," reports The Verge. While the move makes sense from a cybersecurity perspective as domain fronting is widely used by malware to evade network-based detection, it will likely frustrate app developers who use it to get around internet censorship. From the report: First spotted by Tor developers on April 13th, the change has been rolling out


'Login With Facebook' Data Hijacked By JavaScript Trackers
An anonymous reader quotes a report from TechCrunch: Facebook confirms to TechCrunch that it's investigating a security research report that shows Facebook user data can be grabbed by third-party JavaScript trackers embedded on websites using Login With Facebook. The exploit lets these trackers gather a user's data including name, email address, age range, gender, locale, and profile photo depending on what users originally provided to the website. It's unclear what these trackers do with the da


SpaceX Launches NASA's Planet-Hunting Satellite, Successfully Lands Its Falcon 9 Rocket
SpaceX launched NASA's TESS spacecraft Wednesday evening from Cape Canaveral, Florida, and successfully landed its Falcon 9 rocket on a drone ship following takeoff. This marks 24 successful landings for SpaceX now, notes The Verge. We will update this post once TESS is deployed into orbit. From the report: TESS is NASA's newest exoplanet hunter. The probe is tasked with staring at stars tens to hundreds of light-years from Earth, watching to see if they blink. When a planet passes in front of a


Facebook To Design Its Own Processors For Hardware Devices, AI Software, and Servers
Facebook is the latest technology company to design its own semiconductors, reports Bloomberg. "The social media company is seeking to hire a manager to build an 'end-to-end SoC/ASIC, firmware and driver development organization,' according to a job listing on its corporate website, indicating the effort is still in its early stages." From the report: Facebook could use such chips to power hardware devices, artificial intelligence software and servers in its data centers. Next month, the company


Amazon Employee Explains the Poor Working Conditions of An Amazon Warehouse
Earlier this week, James Bloodworth, a former UK Amazon employee that worked undercover in the "fulfillment center" for six-months, released a book detailing the mistreatment of warehouse employees at the commerce company. He described the work culture as a prison after discovering that Amazon warehouse staff were peeing in bottles to avoid taking too many breaks. Since the report first broke, many Amazon employees have come out to share their thoughts on the working conditions, including one Re


Login With Facebook data hijacked by JavaScript trackers
Facebook confirms to TechCrunch that it's investigating a security research report that shows Facebook user data can be grabbed by third-party JavaScript trackers embedded on websites using Login With Facebook. The exploit lets these trackers gather a user's data including name, email address, age range, gender, locale, and profile photo depending on what users originally […]


Data experts on Facebook's GDPR changes: Expect lawsuits
Make no mistake: Fresh battle lines are being drawn in the clash between data-mining tech giants and Internet users over people's right to control their personal information and protect their privacy. An update to European Union data protection rules next month — called the General Data Protection Regulation — is the catalyst for this next chapter […]


Microsoft Ports Edge Anti-Phishing Technology To Google Chrome
An anonymous reader writes: Microsoft has released a Chrome extension named "Windows Defender Browser Protection" that ports Windows Defender's -- and inherently Edge's -- anti-phishing technology to Google Chrome. The extension works by showing bright red-colored pages whenever users are tricked into accessing malicious links. The warnings are eerily similar to the ones that Chrome natively shows via the Safe Browsing API, but are powered by Microsoft's database of malicious links —also k


SpaceX brings NASA's TESS to space and successfully lands its Falcon 9 rocket
SpaceX has successfully deployed NASA's new exoplanet-hunting telescope into high Earth orbit. From there, it will get a gravity assist from the moon and enter a wide orbit, beginning its mission. Meanwhile, back on the surface, the Falcon 9's first stage landed successfully on the drone ship Of Course I Still Love You.


Amazon just revealed it has 100 million Prime subscribers
While Apple tends to be notoriously secretive with respect to upcoming products and services, it has no problem telling the world what its product sales are. Amazon, oddly enough, tends to take the opposite approach. While the online retailer doesn't make a habit of keeping upcoming products and services hidden from public view, the company has a history of not divulging sales figures for its hardware or even how many subscribers its popular Prime service has. Earlier this afternoon, though, Am


Robots Ride To the Rescue Where Workers Can't Be Found
Fast-growing economies in Eastern Europe have led to severe labor shortages, so companies are calling in the machines [Editor's note: the link may be paywalled]. From a report: In many major economies, companies are experimenting with replacing factory workers, truck drivers and even lawyers with artificial intelligence, raising the specter of a mass displacement of jobs. But in Eastern Europe, robots are being enlisted as the solution for a shortage of workers. Often they are helping to create


Watch: Six months with iPhone 8 Plus
It's been six months since I switched from an iPhone 7 Plus to an iPhone 8 Plus when it and the iPhone 8 were released last September. In this video we take a closer look at the small differences that make, and literally break, Apple's updated handset.


100 Top Colleges Vow To Enroll More Low-Income Students
Research shows that just 3 percent of high-achieving, low-income students attend America's most selective colleges. And, it's not that these students just aren't there -- every year tens of thousands of top students who don't come from wealthy families never even apply to elite colleges. Universities are taking note -- and banding together under something called the American Talent Initiative -- a network backed by Bloomberg Philanthropies, the Aspen Institute and the research firm Ithaka S+R. T


A minor cryptocurrency partners with a major porn network. What could go wrong?
Yesterday brought some interesting news in the cryptocurrency space. In a move that is at once sleazy and ridiculous, PornHub and its tech arm MindGeek announced a partnership with the creators of VergeCoin (XVG), an anonymized cryptocurrency in the vein of Monero that is currently trading at 7 cents, down from an all-time high of […]


Amazon passes 100 million paid Prime members
Jeff Bezos is understandably all sorts of self-congratulatory in the annual shareholder letter Amazon released today. The note is full of all manner of large numbers, including, perhaps most notably, 100 million. Amazon has exceeded that number of Prime subscribers globally, 13 years after the service launched as a free shipping offering. It's no surprise, […]


Watch SpaceX deliver NASA's planet-hunting TESS satellite into orbit live
Monday was supposed to be the day that NASA's exoplanet-hunting TESS satellite rode into space aboard a SpaceX Falcon 9, but the launch was scrubbed at the last minute due to some unforeseen (and pretty vague) technical hiccups. Now, with two extra days to "conduct additional GNC analysis," the launch will be attempted once again tonight. As always, SpaceX will be hosting a live stream of the event so we can all stare slack-jawed at how awesome rockets are. The exact circumstances around the ca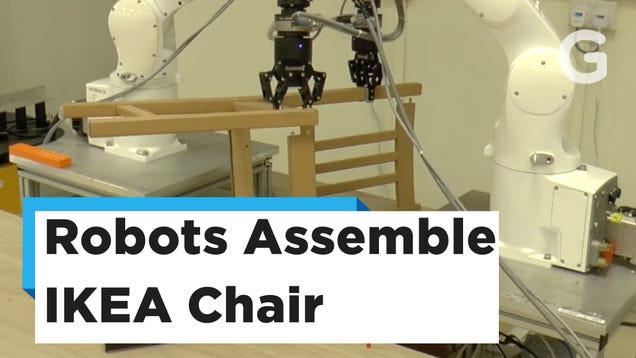 Watch Two Robots Nimbly—and Very Calmly–Assemble an Ikea Chair
Having to assemble furniture from Ikea is about as fun as having to binge watch a season of Fuller House, so how cool would it be to have robots that could do the job? Researchers from Nanyang Technological University in Singapore having now taken us a significant step closer to achieving that dream.Read more...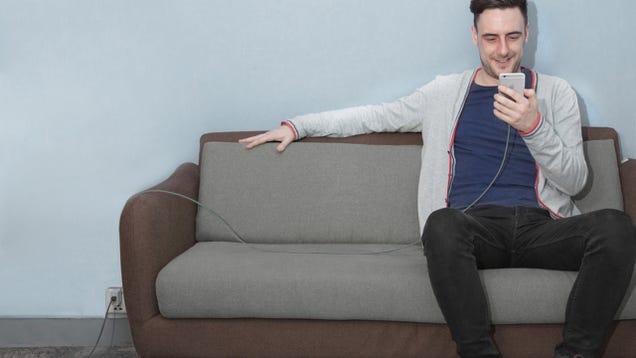 Do Yourself a Favor And Get a 10' Nylon-Wrapped Lightning Cable For $13
With its premium nylon construction and 6,000+ bend lifespan, Anker's PowerLine+ run laps around Apple's own Lightning cables, at a lower price point. For a limited time, you can get the 10' model (in all four colors) for just $13 with promo code ANKER823. I have a similar 10' Anker cable running behind my couch, and…Read more...


Watch This Guy Try To Eat 117-Year-Old Beef From an Army Ration
With millions of people uploading thousands of hours of video every day, your content needs to be pretty unique if you want to stand out on YouTube. For Steve1989MREInfo, that involves filming himself eating old army rations—extremely old army rations—and subjecting his intestines to century-old torture.Read more...


A Florida Man Has been Accused of Making 97 Million Robocalls
A Florida man accused of flooding consumers with 97 million phone calls touting fake travel deals appeared Wednesday before lawmakers to explain how robocalls work and to say, "I am not the kingpin of robocalling that is alleged." From a report: Adrian Abramovich, of Miami, who is fighting a proposed $120 million fine, told senators that open-source software lets operators make thousands of phone calls with the click of a button, in combination with cloud-based computing and "the right long dist


Kuo: Budget 6.1-inch LCD iPhone lineup could start at $550
Apple is predicted to launch two versions of a rumored 6.1-inch LCD iPhone later this year, one with a starting price as low as $550 and another potentially outfitted with dual-SIM dual standby (DSDS) technology, according to KGI analyst Ming-Chi Kuo.


Microsoft Drops OneNote From Office, Pushes Users To Windows 10 Version
An anonymous reader writes: Microsoft is making big changes to OneNote for Windows: The desktop app will no longer be included in Microsoft Office. Instead, OneNote for Windows 10, the UWP app, will be the default OneNote experience for both Office 365 and Office 2019. OneNote for Mac, Android, iOS, and the web are unaffected. The move shouldn't be a huge surprise for those paying close attention to OneNote's development. Back in February 2015, Microsoft made OneNote for Windows completely free


The FCC's 5G spectrum auction finally has a date
5G is coming to the US, as soon as the end of this year depending on who you listen to. But in order for 5G to really work, it's going to have to combine traditional low-band and mid-band cellular spectrum with high-band spectrum, which up until now hasn't been widely used for wireless communications. As with any time companies want to blast public airspace with electromagnetic radiation, the Federal Communications Commission needs to regulate things first. Most importantly, the FCC needs to se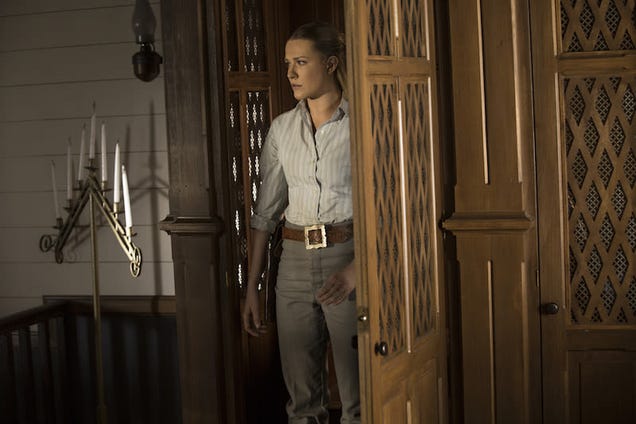 Here's a Crash Course in Westworld Before the Season Two Premiere
Usually we title these kinds of guides "everything you need to know about XYZ show." But HBO's Westworld isn't easily summed up or explained. A huge part of its appeal is that it's so enigmatic, dropping clues and teasing out mysteries as its story builds. To fully appreciate season two, it'd be best to watch season…Read more...


iZettle expands from mobile payments into e-commerce and online sales for SMBs
iZettle, the startup out of Sweden that has been referred to as the Square of Europe, is today making a move that underscores its bigger strategy to build on its traction with small businesses in mobile payments, to expand into an ever-wider range of financial services to fill out its $950 million valuation. The company […]


Data Firm Leaks 48 Million User Profiles it Scraped From Facebook, LinkedIn, Others
Zack Whittaker, reporting for ZDNet: A little-known data firm was able to build 48 million personal profiles, combining data from sites and social networks like Facebook, LinkedIn, Twitter, and Zillow, among others -- without the users' knowledge or consent. Localblox, a Bellevue, Wash.-based firm, says it "automatically crawls, discovers, extracts, indexes, maps and augments data in a variety of formats from the web and from exchange networks." Since its founding in 2010, the company has focuse


Cord-cutting is hitting the cable companies where it hurts most: Money
As it's been extensively documented for the last year, cord-cutting streaming services are coming for the cable companies. Pay TV subscriptions are down by record numbers nearly every quarter, more and more people are subscribing to TV services, and the "never cable" generation is growing up and replacing their cable-subscribing parents. But so far, one thing has bolstered the traditional pay TV industry: revenue. Streaming services are much cheaper than cable or satellite bundles, so even if t


Puerto Rico is Experiencing an Island-Wide Blackout
An anonymous reader shares a report: Seven months after Hurricane Maria devastated the island of Puerto Rico, the power grid is still unstable. But progress was being made; according to CBS, less than 10 percent of the island was without power as of a month ago. But now, the Associated Press reports that the island is undergoing yet another full blackout. The power company is still investigating the cause and estimates it will take 24 to 36 hours for power to be restored. The saga of Puerto Rico


Netflix CEO Reed Hastings is looking for excuses to raise prices again
After raising prices for the second times in two years last fall, Netflix was understandably cautious about its results for the first quarter in 2018. Higher prices might cause some existing users to leave, while potential users might take a bit more time to explore their options before committing. Instead, Netflix beat the odds in Q1 and surprised shareholders by adding 7.41 million new users -- about a million more than Wall Street predicted. With that in mind, it's no surprise that Netflix i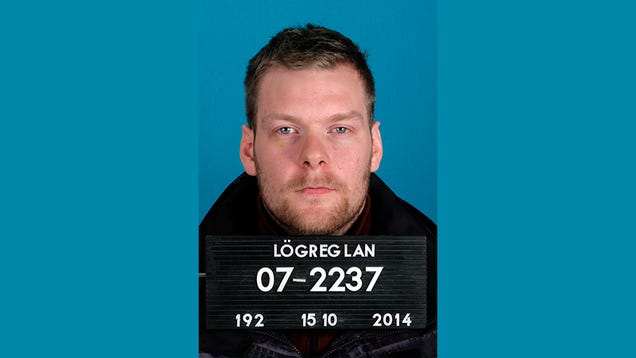 Man Suspected of Stealing 600 Bitcoin Mining Rigs Breaks Out of Icelandic Prison
Either this man is really good at doing crimes or Iceland is really bad at security. Authorities say a man who is suspected of being the mastermind behind the theft of $2 million worth of bitcoin mining equipment has escaped the Icelandic prison where he was being held. What's more, he allegedly hopped a flight on the…Read more...


Elon Musk's Alleged Email To Employees on Tesla's Big Picture
An email allegedly sent by Elon Musk to Tesla staff has announced that the Model 3, which has faced a number of production issues, will go into "24/7" production by June, resulting in 6,000 Model 3 units made per week. But apart from this update, in the email, Elon Musk sheds light on how much he values precision in his cars. An excerpt: Most of the design tolerances of the Model 3 are already better than any other car in the world. Soon, they will all be better. This is not enough. We will keep


Another day, another $50 million ICO exit scam
Savedroid, a German company that purportedly raised $50 million in ICO and direct funding, has exited with a bang. The site is currently displaying the above image and the founder — one Dr. Yassin Hankir — has posted a tweet thanking investors and saying "Over and out." Thanks guys! Over and out … #savedroidICO pic.twitter.com/PMRtjlbEdD […]


Russia Admits To Blocking Millions of IP Addresses
It turns out, the Russian government, in its quest to block Telegram, accidentally shut down several other services as well. From a report: The chief of the Russian communications watchdog acknowledged Wednesday that millions of unrelated IP addresses have been frozen in a so-far futile attempt to block a popular messaging app. Telegram, the messaging app that was ordered to be blocked last week, was still available to users in Russia despite authorities' frantic attempts to hit it by blocking o


Iran Bans State Bodies From Using Telegram App, Khamenei Shuts Account
Iran banned government bodies on Wednesday from using the popular Telegram instant messaging app as Supreme Leader Ayatollah Ali Khamenei's office said his account would shut down to protect national security, Iranian media reported. From a report: ISNA news agency did not give a reason for the government ban on the service which lets people send encrypted messages and has an estimated 40 million users in the Islamic Republic. The order came days after Russia -- Iran's ally in the Syrian war --


Amazon and Best Buy Team Up To Sell Smart TVs
Amazon and Best Buy want to sell you your next smart TV. From a report: The companies, which are two of the biggest electronics retailers in the US, on Wednesday revealed a new multiyear partnership to sell the next generation of TVs running Amazon's Fire TV operating system to customers in the US and Canada. Best Buy will be the exclusive seller for more than 10 4K and HD Fire TV Edition models made by Toshiba and Best Buy's Insignia brand starting this summer. Pricing on the sets has not yet b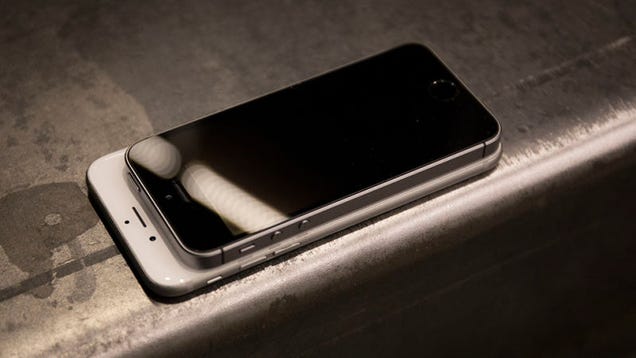 Apple May Be Making a Bunch of Cheap New iPhones
Big news for lovers of the iPhone SE, a franken-gadget made of old Apple parts and billed as a more affordable iOS device: It appears that the budget iPhone lineup is finally going to get its first refresh two years after the original model hit the market. The announcement could come as early as WWDC in June. In fact,…Read more...


UK's Open Cosmos raises $7M Series A to democratize satellites
As you can probably imagine, launching satellites is a complicated business. To get into the game, companies must often go to the biggest players, like NASA. It puts the opportunity for small companies to participate in the benefits of satellite usage completely out of reach. Until recently. Mini or nano-satellites are proliferating, and so are […]


9 paid iPhone apps that are free downloads today
We've got another great roundup of paid iPhone and iPad apps on sale for free today, and it includes nine different premium apps that are all on sale for a limited time. Looking for more? If you hurry, you'll find a few remaining freebies in our roundup from yesterday. This post covers paid iPhone and iPad apps that have been made available for free for a limited time by their developers. BGR is not affiliated with any developers. There is no way to tell how long they will be free. These sales c


Chrome 66 Arrives With Autoplaying Content Blocked By Default
An anonymous reader quotes a report from VentureBeat: Google today launched Chrome 66 for Windows, Mac, Linux, and Android. The desktop release includes autoplaying content muted by default, security improvements, and new developer features. You can update to the latest version now using the browser's built-in silent updater or download it directly from google.com/chrome. In our tests, autoplaying content that is muted still plays automatically. Autoplaying content with sound, whether it has vis


Snapchat now lets advertisers sell products directly through Lenses
This week Snapchat is rolling out Shoppable AR, a new feature that makes it even easier for advertisers to sell goods through sponsored lenses. The new offering builds on top of the Sponsored Lenses the service rolled out in late-2015, which let advertisers create branded filters, bringing product placements to selfies. Now companies can essentially […]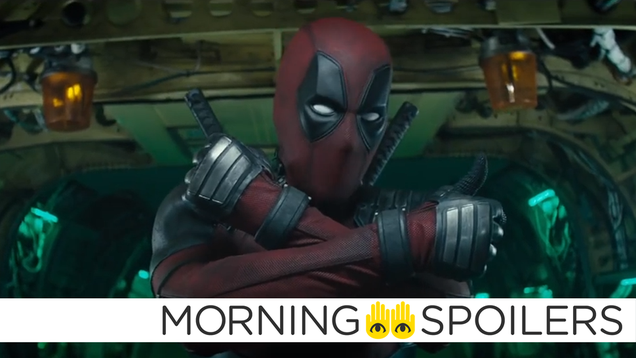 Updates From Deadpool 2, Gotham, and More
A third Gremlins might finally be on the way. Han and Lando get acquainted in the latest Solo: A Star Wars Story TV spot. Gotham teases some major shakeups coming in its season finale. The long-rumored Borderlands movie could have found a director. Plus, new footage from The Flash, and the Maleficent sequel finds a…Read more...


This is the best Galaxy S9 deal we've seen so far
Not too long ago, when we learned that Galaxy S9 sales haven't been very good so far, we told you to wait on buying the phone because better deals would soon be available from Samsung and its partners. 

It looks like we didn't have to wait too long at all for one such sale to come along. You can score a Galaxy S9 for $350 less than the sticker price right now, without having to trade in your old phone. Going for the bigger Galaxy S9+ gets you an extra $100 in savings. Of course, it's n...


iOS release of 'Fortnite' rakes in over $25M in first 30 days
Epic Games' "Fortnite" -- a free-to-play third-person shooter, which took off after adding a battle royale mode copying "PlayerUnknown's Battlegrounds" -- amassed over $25 million in its first 30 days after being ported to iOS devices, according to research data shared this week.


Pay close attention to Facebook's new passive-aggressive privacy settings
Facebook on Tuesday unveiled the new privacy protections meant to help the company comply with new privacy laws that come into effect in Europe on May 25th. The new features aren't related to the Cambridge Analytica scandal, as Facebook would have rolled out these changes anyway in response to the EU's General Data Protection Regulation (GDPR) regulation that you may have heard of. But given what the general public learned about the way Facebook operates in the past few weeks, everyone shou...


Microsoft Translator gets offline AI translations
Chances are you mostly need a translator app on your phone while you are traveling. But that's also when you are most likely to not have any connectivity. While most translation apps still work when they are offline, they can't use the sophisticated — and computationally intense — machine learning algorithms in the cloud that […]


Squarefoot raises $7M to give offices an easier way to find space
While smaller companies are seeing a lot of new options for distributed office space, or can pick up a couple offices in a WeWork, eventually they get big enough and have to find a bigger office — but that can end up as one of the weirdest and most annoying challenges for an early-stage CEO. […]


Voicera scoops up AI note-taking app Wrappup
Voicera wants to be the company that eliminates the need for human note taking once and for all. Their vision is an AI-driven voice recognition system that not only takes notes, but identifies speakers and summarizes key points and action items. Today, the company announced it had acquired a similar startup, Wrappup, an AI-fueled note […]