Amazon Is Ready To Take on Apple and Spotify in Streaming Music
Amazon is turning up the volume in the music business. From a report: The world's largest online retailer will mount the first national TV campaign for its music-streaming service, featuring ads with songs from Ariana Grande, Kendrick Lamar and Queen. They're part of a larger effort that will extend to billboards, online video and radio, and to three countries -- the U.S., U.K. and Germany. Music has ascended the priority list at Amazon.com because of the popularity of the company's Echo speaker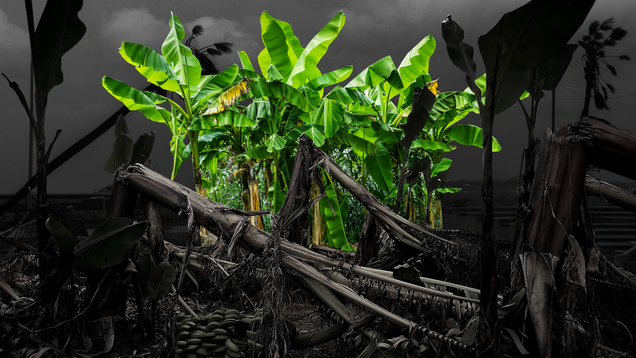 Puerto Rico's Farmers Face a Long Road to Recovery
On the morning of September 21, 2017, Carlos Lago and Justina Díaz Bisbal emerged from their household into a post-apocalyptic world. Their once-lush five-acre fruit farm in southern Puerto Rico was entirely stripped of its foliage. Tree limbs were broken or twisted; pieces of metal from nearby homes, trash, and even…Read more...


SuperProf Private Tutor Site Fails Password Test, Makes Accounts Super Easy To Hack
Superprof, which claims to be "the world's largest tutoring network," has made its newest members' passwords utterly predictable... leaving them wide open to hackers. From a report: SuperProf is a website that helps you find a private tutor -- either online via webcam, or face-to-face. The site claims to have over three million tutors on its books, helping people learn languages, how to play musical instruments, or giving kids extra lessons in tricky subjects. It's not the only site which offers


This Company Embeds Microchips in Its Employees, and They Love It
Last August, 50 employees at Three Square Market got RFID chips in their hands. Now 80 have them. From a report: The idea came about in early 2017, president of Three Square Market Patrick McMullan says, when he was on a business trip to Sweden -- a country where some people are getting subcutaneous microchips to do things like enter secure buildings or book train tickets. It's one of very few places where chip implants, which have been around for quite a while, have taken off in some fashion. T


Flight-Simulator Enthusiasts Confident of Real-World Skills
Two anonymous readers share a report: When the ground-services employee who stole a turboprop airliner last week declined air-traffic controllers' piloting advice, saying he had played videogames, it was no surprise to some devotees of intricate home flight-simulation programs [Editor's note: the link may be paywalled; an alternative source wasn't immediately available.]. Such software can mimic many phases of aircraft operations, including takeoffs, as well as how to respond to heavy weather an


Motorola Receives Backlash For Revealing a 'Shameless' Copy of the iPhone X as Its New Model
Smartphone brand Motorola has been criticised for revealing a "shameless" copy of the iPhone X as its new model. BBC: Many phone-makers have copied the look of the iPhone X, which has a smaller bezel around the screen and a "notch" at the top that houses a camera. However, reviewers said the new Motorola P30 was a "brazen" and "egregious" rip-off of Apple's flagship device. Lenovo, which owns the Motorola brand, has not yet responded to the criticism. [...] Commenting on the similarity between t


World Is Finally Waking Up To Climate Change, Says 'Hothouse Earth' Author
The scorching temperatures and forest fires of this summer's heatwave have finally stirred the world to face the onrushing threat of global warming, claims the climate scientist behind the recent "hothouse Earth" report. Following an unprecedented 270,000 downloads of his study, Johan Rockstrom, executive director of the Stockholm Resilience Centre, said he had not seen such a surge of interest since 2007, the year the Nobel prize was awarded to Al Gore and the Intergovernmental Panel on Climate


Mozilla Removes 23 Firefox Add-Ons That Snooped On Users
An anonymous reader writes: Mozilla has removed 23 Firefox add-ons from its add-on store that snooped on users and sent data to remote servers, a Mozilla engineer told Bleeping Computer Friday. The list of blocked add-ons includes "Web Security," a security-centric Firefox add-on with over 220,000 users, which was at the center of a controversy this week after it was caught sending users' browsing histories to a server located in Germany. "The mentioned add-on has been taken down, together with


Facebook's Kodi box ban is nothing new
According to recent reports, Facebook has updated its Commerce Policy to specifically ban the sale of Kodi boxes on its site – that is, devices that come with pre-installed Kodi software, which are often used for illegally streaming digital content. However, the ban is not a new one – Facebook confirms its policy on Kodi box […]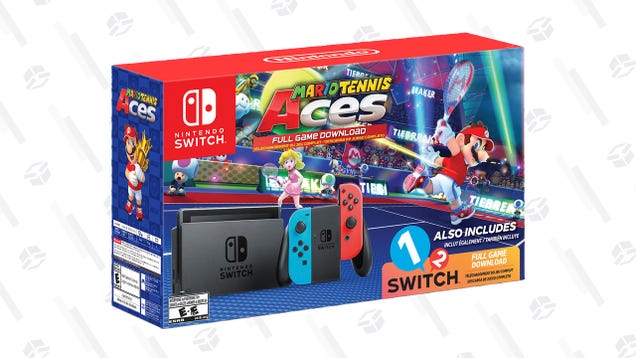 The Nintendo Switch Mario Tennis Aces/1-2 Switch Bundle Is Up For Preorder
Up to this point, Nintendo Switch console bundle savings haven't really been a thing. Right now though, Walmart's taking preorders for the new Nintendo bundle of the Switch, plus Mario Tennis Aces and 1-2 Switch, for $359. You're basically getting one of the two games for free at that price.Read more...


Google Is Developing Native Hearing Aid Support For Android
An anonymous reader quotes a report from The Verge: Google announced today that it's working with Danish hearing aid manufacturer GN Hearing to create a new hearing aid spec for Android smartphones called ASHA, or Audio Streaming for Hearing Aids. It's designed to be battery-efficient, while providing high quality audio with low latency. Hearing aids utilizing this spec will be able to connect to and stream from Android devices without having to use another intermediate device. ASHA will enable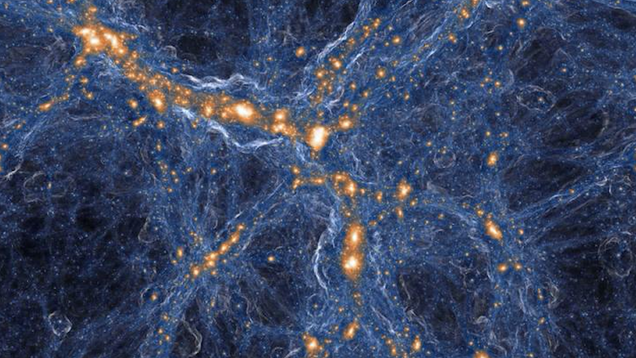 Huge Patch of Universe Is Strangely Opaque Despite Its Lack of Galaxies
The mere fact that we live in a universe boggles my mind every once in a while. But thankfully, our cosmic home is a place that follows rules; the laws of physics seem to agree everywhere, and galaxies are uniformly distributed throughout. Except for in this 300-million-light-year-long region, which seems to be…Read more...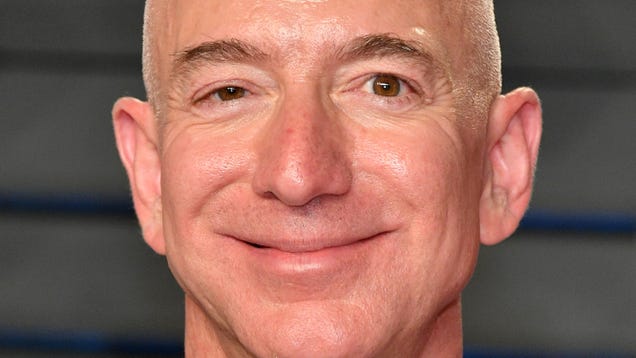 Amazon Apparently Wants to Destroy TiVo Now
Poor TiVo. The pioneer of live TV recording was just minding its own business, muddling along in a world it doesn't recognize when news broke that Amazon is looking to start a fight. That's all it takes to send investors fleeing. But why does reportedly Amazon want in on this antiquated market?Read more...


harrymcc writes: If you ever watched anything on videotape, you have Silicon Valley pioneer Ampex -- which invented the technology -- to thank. And for years, the company's vintage sign has stood alongside Highway 101 as a tribute to its historical significance. But Stanford University, which owns the land the sign sits on, is in the process of dismantling it -- an act which Redwood City could have prevented but didn't. I wrote about this dismaying example of cultural shortsightedness at Fast Co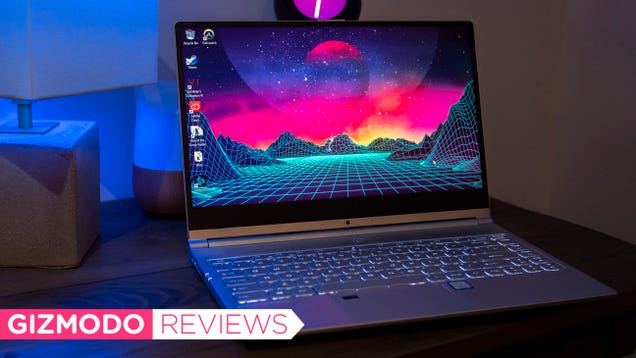 This Ugly-Ass Gaming Laptop Has Exactly Three Great Things Going for It
The MSI PS42's look is so bad, it might derail you. This laptop looks like it was made five years ago and probably by Acer or Toshiba. When I pulled it out of the box, I immediately made quite a few unpleasant noises about its appearance. Then I used it for a week, and while I still find the MSI PS42 to be one of the…Read more...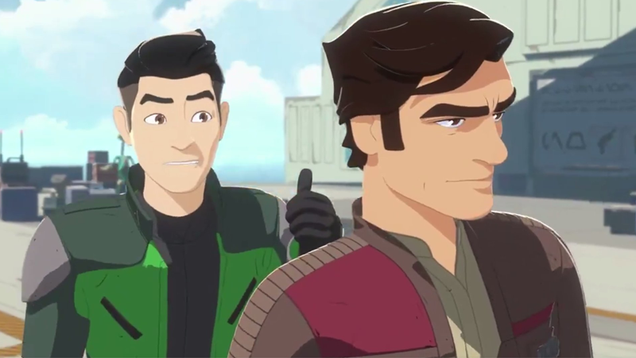 Here's the First Trailer for the Next Star Wars Animated Series, Resistance
All wings, report in! The next animated series set in the galaxy far, far away is just two months away: Lucasfilm and Disney have confirmed that Star Wars Resistance is taking flight October 7. And we've finally got our first look at the anime-inspired visuals of the next animated chapter in the Star Wars saga.Read more...


Google said to be releasing its own smart display this year
Back at CES in January, Google put on a big show with the launch of a new product category designed to take on Amazon's Echo Show and Spot. Three companies — LG, Lenovo and JBL — were waiting in the wings with their own take on the screen-powered smart speaker. Google itself, on the other […]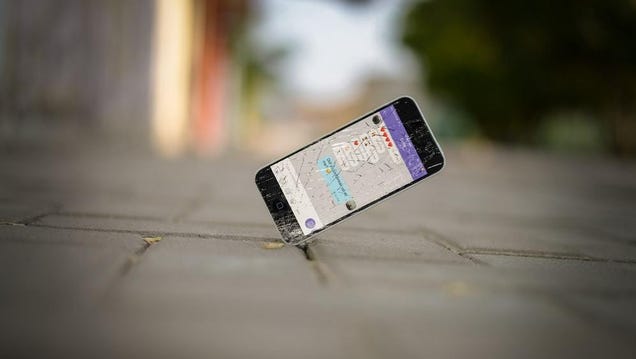 How to Use Your Phone When the Screen Is Cracked
You drop your phone and the screen shatters. Ugh. While you've probably been smart about putting your critical data on the cloud—right?—there might be some things you still want to extract from your smartphone before you take it in for repair or swap it out for a new one. Or you not be in a position to afford a new…Read more...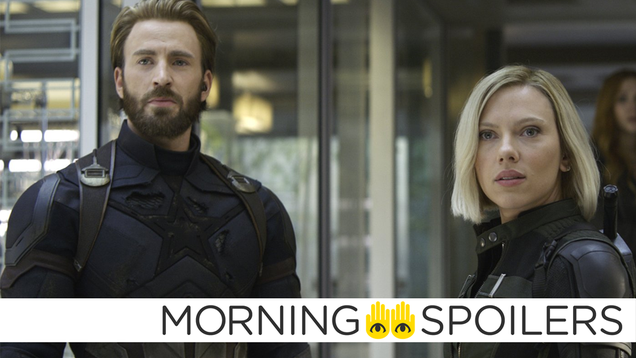 Updates From Avengers 4, American Horror Story, and More
Joe Russo teases a darker Captain America and Black Widow in Avengers 4. Fox 21 and McG are teaming up for a Vampyr TV series. Star Trek: Discovery's head makeup artist teases those big Klingon changes. Plus, tons of new American Horror Story promos, and Stephen Amell discusses Arrow's most important new character.…Read more...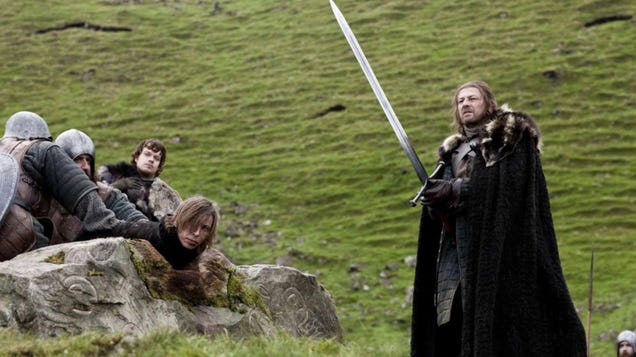 My Secret Shame: I Still Don't Know Everyone's Names on Game of Thrones
It was a cute joke at the beginning. "I watch Game of Thrones, but there are so many characters, I can't keep them all straight." But then the show got a second season, a third season, and became one of the biggest, most popular TV shows in history. Names like Jon Snow, Daenerys Targaryen, Brienne of Tarth, and Arya…Read more...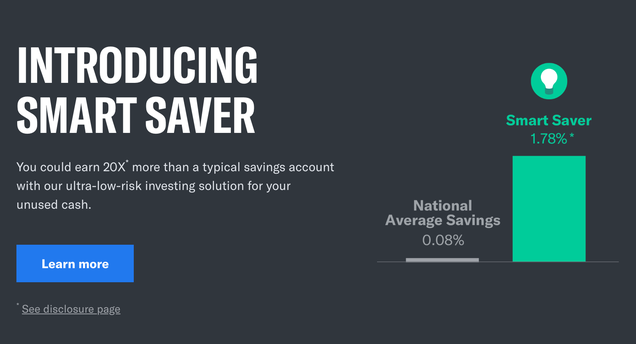 Betterment Has a Savings Plan Now, But Is It Worth It? 
While most of your excess cash should be invested in the market, everyone should strive to keep an emergency fund, as well as any short-to-medium term savings goals, somewhere safe, liquid, and non-volatile. For most of us, that means a savings account with an interest rate about a hair's width above zero. But …Read more...


Teledildonics Startups Are Pumped This Cockblocking Patent Is Dead
"Our sex lives are about to get very interesting!" Maxine Lynn, an intellectual property attorney in the sex-tech space, tells me. The reason for her enthusiasm? A patent—or, rather, the absence of a patent, one that many say has inhibited innovation in the sex toy industry for two decades.Read more...


Taking Tesla private, WeWork and Uber earnings, and what happened to crypto
Hello and welcome back to Equity, TechCrunch's venture capital-focused podcast where we unpack the numbers behind the headlines. This week was a corker. We had Alex Wilhelm in-studio with our guest Minal Hasan, founder of K2 Global, and TechCrunch's Danny Chriton jumped in from New York to help the crew dig through the biggest and best stuff […]


The Psychedelic Drug DMT Can Simulate a Near-Death Experience, Study Suggests
dmoberhaus writes: In the first study of its kind, [published this week in the journal Frontiers in Psychology,] researchers dosed 13 people with the potent psychedelic dimethyltryptamine (DMT) to investigate its similarity to near-death experiences. As the researchers found, DMT does in fact induce experiences that are qualitatively similar to NDEs, [but the intensity of these NDEs largely depend on context]. Motherboard spoke with an independent researcher who pioneered DMT research in the 90s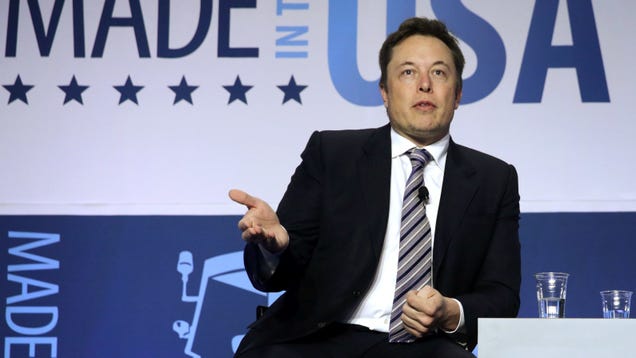 Tesla Shares Tank After Tearful Elon Musk Interview Freaks People Out
Tesla shares fell by more than 8 percent on Friday morning as worries about an SEC investigation increased and CEO Elon Musk gave the New York Times an interview in which he discussed his mounting problems at the company. Despite everything, Musk says he's just going to keep tweeting.Read more...


Klarity uses AI to strip drudgery from contract review
Klarity, a member of the Y Combinator 2018 Summer class, wants to automate much of the contract review process by applying artificial intelligence, specifically natural language processing. Company co-founder and CEO Andrew Antos has experienced the pain of contract reviews first hand. After graduating from Harvard Law, he landed a job spending 16 hours a […]


Google updates Location History language after tracking backlash
Four days after admitting that it continues to track users even after the Location History tracking has been disabled, Google has updated its website to more accurately reflect the nature of its location policy.  "This setting does not affect other location services on your device, like Google Location Services and Find My Device," the updated […]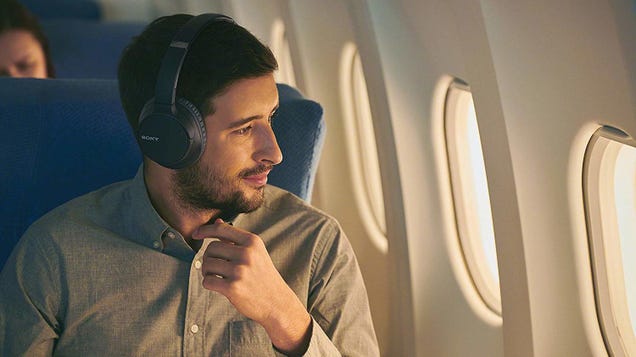 These Noise Canceling Sony Headphones Are Back Down to Their $98 Prime Day Price
They aren't Sony's best noise canceling Bluetooth headphones—that honor goes to the $300 WH1000XM2s—but these wireless over-ears are still a fantastic deal for $98, or $50-$100 less than usual, and the same price we saw on Prime Day. The WH-CH700Ns run for up to 30 hours in wireless noise canceling mode, or you can…Read more...


Get your tickets to TechCrunch Startup Battlefield MENA 2018
Calling all entrepreneurs, techies, aspiring startup founders and anyone else who loves the thrill and excitement that comes from seeing innovative startups compete head-to-head. TechCrunch Startup Battlefield MENA 2018, our premier startup pitch competition, takes place October 3 in Beirut, Lebanon. Come and watch as 15 of the region's top early-stage startup founders vie for […]


Google gives its AI the reins over its data center cooling systems
The inside of data centers is loud and hot — and keeping servers from overheating is a major factor in the cost of running them. It's no surprise then that the big players in this space, including Facebook, Microsoft and Google, all look for different ways of saving cooling costs. Facebook uses cool outside air when […]


New Battlefield V trailer gives a glimpse of Battle Royale mode
Battle Royale mode is taking over the gaming sphere. Alongside Fortnite, PUBG and H1Z1, a number of big titles are adding Battle Royale to their popular games, including CoD: Black Ops IV and Battlefield V. In fact, EA DICE just released a new trailer for Battlefield V that seems to show a glimpse of the […]


Tesla shares tumble in early trading after another Elon Musk-powered PR blunder
Elon Musk, the embattled chief executive of electric automaker and sustainable energy company Tesla, tried to "set the record straight" about his recent behavior in an hour-long exclusive interview with The New York Times. Instead, it only served to further underscore how out-of-touch the billionaire chief executive seems from the ongoing operations at his company. […]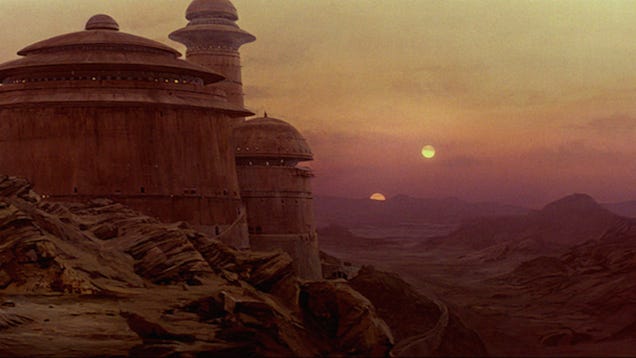 A Star Wars Production Designer Says a Now-Halted Spinoff Was Headed to Tatooine
The future of Star Wars is very busy right now. Rumors have been swirling for months that Disney and Lucasfilm stopped production on some or all of the Star Wars Story spinoff films as they focus on the new franchises from Rian Johnson and the guys behind Game of Thrones. Lucasfilm insiders have denied this, but a …Read more...