Junkyard Gem: 1972 Porsche 914
Filed under: Etc.,Coupe,Classics,Performance During the second half of the 1960s, Porsche sold a four-cylinder version of the 911 as their lowest-priced car. The 912 sold well at first, but replaced by a joint Volkswagen-Porsche project, the 914, in 1969. The six-cylinder 914-6 was badged as a Porsche in Europe, while the four-cylinder 914 was sold as a Volkswagen-Porsche. In North America, all 914s were Porsche-badged, and they sold very well. Here's a '72 project car


Sliding with the Bulls: We Survive Lamborghini's Winter Accademia
Generally speaking, it's more fun to drive a slow car fast than a fast car slowly. But after spending a whole day driving Lamborghinis on a frozen lake about two hours northeast of Montreal, Quebec, we've had to rethink that. Indeed, driving a Lamborghini Huracan or an Aventador on a frozen lake in Canada or […]


Glickenhaus SCG004S will have a Nissan GT-R engine
Filed under: Etc.,Coupe,Classics,Performance Glickenhaus will equip the 004S with a tuned Nissan GT-R VR38DETT V6. This means a bump in power, as the 650-horsepower estimate for the V8 can now be substituted with a 690hp figure.Continue reading Glickenhaus SCG004S will have a Nissan GT-R engine Glickenhaus SCG004S will have a Nissan GT-R engine originally appeared on Autoblog on Sat, 17 Mar 2018 09:00:00 EDT. Please see our terms for use of feeds. Permalink


2018 Toyota RAV4 buying guide | Answers to top questions about a leading crossover
Filed under: Car Buying,Crossover,SUV Here you'll find all the information you need to make an educated buying decision if you're considering a 2018 Toyota RAV4.Continue reading 2018 Toyota RAV4 buying guide | Answers to top questions about a leading crossover 2018 Toyota RAV4 buying guide | Answers to top questions about a leading crossover originally appeared on Autoblog on Sat, 17 Mar 2018 12:01:00 EDT. Please see our terms for use of feeds. Permalink |


2019 Ford Mustang fulfills your Need for Green for St. Patrick's Day
Filed under: According to BASF, neutral and blue may be the paint colors of the future. Fine, but it's St. Patrick's Day, so the 2019 Ford Mustang is getting a fresh new paint option, Need for Green. It's a nice, bright counter to the dark Highland Green paint on the upcoming 2019 Bullitt Mustang and would be just as comfortable gracing the bodywork of a Lamborghini as it is on Ford's pony car.Continue reading 2019 Ford Mustang fulfil


2017 Hyundai Tucson Limited Long-Term Update 4: How the Transmission is Tuned
Last July, I drove to San Diego in our long-term 2017 Hyundai Tucson to attend the launch of the 2018 Sonata and Elantra GT. The latter shares the same 1.6-liter turbo-four and seven-speed dual-clutch automatic with our Tucson in Sport guise but makes 26 hp more. In that application, the transmission is smooth, responsive, and […] The post 2017 Hyundai Tucson Limited Long-Term Update 4: How the Transmission is Tuned appeared first on Motor Trend.


2018 Volkswagen Golf R Manual Tested!
Few vehicles in Volkswagen's current lineup are as divisive among the Car and Driver staff as the Golf R. Even a casual mention risks stirring the office pundits, triggering impromptu sermons dissecting the Golf R's price-versus-performance statistics and quoting heavily from the holy book of the Golf GTI, a deity around these parts. It's not […]


Jeep Built a Jeepster Concept for This Year's Easter Safari
Every spring, Jeep builds a handful of wild concepts and heads to Moab, Utah, for the Easter Jeep Safari. Last year, we saw a Wrangler that had been modified to look like a '60s gasser hot rod, a tastefully restored 1993 Grand Cherokee, and several others. Jeep hasn't revealed which concepts it will bring to this […] The post Jeep Built a Jeepster Concept for This Year's Easter Safari appeared first on Motor Trend.


2018 BMW X3 xDrive30i Tested: It's Good at Nearly Everything
The explosive growth of the crossover SUV market has been good for automakers' bottom lines, but the real winner might just be the consumer. Look at the current state of the compact-luxury-crossover segment, for instance. Every major premium brand now fields an entry, and many of them are very compelling. There's the well-rounded Audi Q5, […]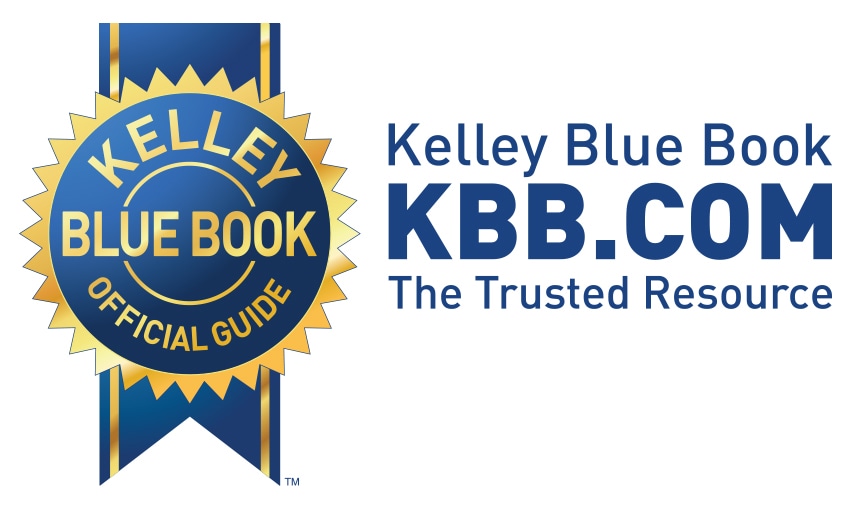 Starting Price: $34,535 (Crew Cab V8) | Price yours Engines: 305-hp 3.6L V6, 395-hp 5.7L V8 Seating Capacity: Six Towing/Payload Capacity: 12,750 lbs/2,300 lbs Similar: Ford F-150, Chevrolet Silverado, Toyota Tundra Totally redesigned for 2019, the new Ram 1500 is lighter, stronger, more comfortable, more capable and more efficient than the previous truck, all while sporting a more refined look that no longer uses the traditional cross-hair nose.


Ford Really Wants This Focus Sedan Prototype to Be Seen
It has been about seven years since Ford redesigned the Focus, and despite receiving an update for 2015, it feels a little outdated. Past spy shots have shown that Ford is hard at work developing a new Focus, but it hasn't been clear when the car would officially be revealed. Based on these photos, that date is probably […] The post Ford Really Wants This Focus Sedan Prototype to Be Seen appeared first on Motor Trend.


Lincoln Aviator SUV Makes a Comeback
Resurrecting a nameplate we haven't seen since 2005, Lincoln will preview a new Aviator SUV at the New York auto show later this month. Lincoln last used the Aviator name on an SUV based on the Ford Explorer. Although short-lived, running from the 2003-2005 model years, the SUV provided Lincoln customers with a slightly smaller […] The post Lincoln Aviator SUV Makes a Comeback appeared first on Motor Trend.


The Nissan IMx is Going Into Production, Will Essentially be a Leaf SUV
The name "Tesla" may be synonymous with electric cars, but since the end of 2010, Nissan's been quietly selling the fully electric Leaf hatchback. It was even popular enough to earn a second generation. But from the sound of it, Nissan thinks sales of its next electric car will blow Leaf sales out of the water. […] The post The Nissan IMx is Going Into Production, Will Essentially be a Leaf SUV appeared first on Motor Trend.


Audi R8 spied with a refreshed face
Filed under: Spy We recently heard that the Audi R8 supercar doesn't have a bright future, with no new generation on the horizon. But it seems like we're still going to have plenty of time with the current generation, and Audi isn't going to just let it sit. As the spy photos above show, the company is working on an updated version of the current model.Continue reading Audi R8 spied with a refreshed face Audi R8 spied with a


Aston Martin reportedly picks out a name for DBX SUV: Varekai
Filed under: Rumormill,Aston It seems a distinct possibility that the name of Aston Martin's upcoming SUV will not remain "DBX," as it has been known. The British Autocar reports that the manufacturer has earmarked the name Varekai for it, which would certainly tie in nicely with the company's earlier V-named products.Continue reading Aston Martin reportedly picks out a name for DBX SUV: Varekai Aston


2018 Mazda6 Grand Touring vs. other midsize sedans: How they compare on paper
Filed under: Car Buying,Sedan,Comparison For the first time since this generation of Mazda6 was introduced, Mazda is offering the 6 with a more powerful optional engine. It's a 2.5-liter turbocharged four-cylinder available on the three highest trims: Grand Touring, Grand Touring Reserve and Signature. This new engine offering means Mazda can more directly compete with the rest of the midsize family sedan market, the vast majority of which have at least two engine optio


2018 Jaguar F-type Tested in Depth: Beauty and Brawn
Some people drive cars for the thrill of it—the mind-body-machine connection, the adrenaline rush that accompanies excessive speed, the whoosh of fallen leaves as they spin into a cyclone in the rearview mirror. Some people drive cars because they want everyone else to know how much car they can afford. The Jaguar F-type sits precisely […]


Toyota RAV4 History: A Closer Look at the Popular Crossover's Heritage
Although it was born in an era dominated by minivans and sedans, the Toyota RAV4 continues to prove it has staying power. The crossover has experienced a long and twisty road to becoming Toyota's best-selling vehicle in the U.S., and now, is the RAV4 is preparing to enter its fifth generation. Here, we take a […] The post Toyota RAV4 History: A Closer Look at the Popular Crossover's Heritage appeared first on Motor Trend.


Sunbelt ready: BMW adds two-wheel-drive X2, X3 crossover SUVs
The BMW X2 and X3 are now up to $2,000 less expensive, if buyers are willing to forgo all-wheel drive for new two-wheel-drive versions of the automaker's crossover SUVs. The crossovers will now start under $38,000 for the less snow-friendly 2018 X2 sDrive and $42,000 for the 2019 X3 sDrive. For the X2, that means front-wheel drive, while the...


Steve McQueen's Bullitt-Movie Mustang Suddenly Reappeared. This Is How It Happened
Steve McQueen's Highland Green 1968 Ford Mustang GT fastback vanished 38 years ago. The ominous-looking pony car with the barking 390-cubic-inch V-8, which starred in one of the greatest chase scenes in movie history in the film Bullitt—with McQueen doing the driving in many of the shots—may have been lost, but it was never forgotten. […]


New to the Used Market: Volvo XC40
As the first used example of the Volvo XC40 arrives on CarGurus, we thought it was worth reflecting on just why this SUV has created such a buzz. After all, not so long ago the arrival of a new Volvo was greeted with all the anticipation of the opening of a bank statement, and yet here […]


GM begins mass-production of autonomous Cruise AV in 2019
Filed under: Etc.,Green,Chevrolet,GM,Emerging General Motors has announced that the fully autonomous Cruise AV will go into production in 2019. GM will invest more then $100 million to build the Bolt-based, self-driving EV at the Orion Township assembly plant in Michigan, alongside the standard Bolt and the Sonic. The roof modules containing lidar arrays, cameras, radar, and other sensors for the Cruise AV will be manufactured at


Here's Aston Martin's Future Product Pipeline Through 2023
Attention lottery winners and blockchain bros: British luxury brand Aston Martin is engaging in a massive product offensive that will result in an all-new or seriously redesigned vehicle arriving pretty much every year through 2023. The surge will include Aston Martin's entry into the SUV market as well as two pure battery-electric vehicles under the […] The post Here's Aston Martin's Future Product Pipeline Through 2023 appeared first on Motor Trend.


Import tariffs on aluminum may not have an immediate affect on car prices in U.S.
Aluminum suppliers to carmakers are revving up their investments to push out as much metal as possible while the White House decides whether or not to grant permanent tariff exemption status to Canada, but those import taxes may not necessarily translate to higher new car prices in the short term. President Donald Trump last week imposed penalties...


Refreshing or Revolting: Lexus UX vs. BMW X1 vs. Mercedes-Benz GLA
Lexus has gained a reputation for polarizing design over the past several years. And whether you like or don't like the look of other Lexus crossovers, you'll likely feel the same way about the new 2019 Lexus UX. When it arrives in the U.S. this December, it will compete against the BMW X1 and Mercedes-Benz […] The post Refreshing or Revolting: Lexus UX vs. BMW X1 vs. Mercedes-Benz GLA appeared first on Motor Trend.


Volkswagen Bringing Small "Volks-SUV" to U.S. Instead of T-Roc
Now we're starting to understand why Volkswagen didn't bring the T-Roc to the U.S. market. The automaker apparently has a different small SUV in mind for us, one that is currently under development and will come from Mexico. Although we don't have an official name yet, VW calls the model "Volks-SUV," or People's SUV. "We […] The post Volkswagen Bringing Small "Volks-SUV" to U.S. Instead of T-Roc appeared first on Motor Trend.


$40M award for boy's death in Jeep fire upheld by Georgia high court
Filed under: Government/Legal,Jeep,Safety,SUV The Georgia State Supreme Court on Thursday unanimously upheld a $40 million award to the family of a 4-year-old boy killed in 2012 when the 1999 Jeep Grand Cherokee in which he was riding was rear-ended and burst into flames.Continue reading $40M award for boy's death in Jeep fire upheld by Georgia high court $40M award for boy's death in Jeep fire upheld by Georgia high court originally appeared on Autoblog on Fri, 1


Updated 2019 Kia Sorento priced from $26,980
The 2019 Kia Sorento has a new price to go with its updated looks: $26,980, the automaker said Thursday. With its standard three-row seating, the 2019 Sorento is one of the least-expensive seven-passenger vehicles on the market. Rivals like the Toyota Highlander and Honda Pilot cost upward of $32,000 to start. MORE: Read our 2019 Kia Sorento...


Mercedes-Maybach Pullman is the luxury car for the discerning dictator
Filed under: For decades, Mercedes-Benz and Mercedes-Maybach cars have been the ride of choice for leaders across the globe, presidents, ambassadors, dictators and despots alike. The Pullman model — a long-wheelbase six-seat variant — has been particularly popular with this select clientele. This week, the German automaker announced the latest version of the car, the Mercedes-Maybach Pullman S650.Cont


Ford Mustang Shelby GT500 Looks Ready to Swallow Rivals
After months of waiting, Ford has finally given us a sneak peek at the new Mustang Shelby GT500 in this teaser photo. One thing is for sure: This won't look like a standard Mustang. Arriving in 2019, the Ford Mustang Shelby GT500 receives more visual differentiation than any other car in the automaker's pony car stable. […] The post Ford Mustang Shelby GT500 Looks Ready to Swallow Rivals appeared first on Motor Trend.


2018 Mazda MX-5 Miata finally has a great pair of seats
Filed under: We all know the 2018 Mazda MX-5 Miata is a truly wonderful car. It takes everything delightful about cars and driving and distills it into a compact and lightweight package. It's a car anyone can enjoy. My wife, who until recently has shown no real interest in sports cars beyond their design, wants one. I want one, too, but I couldn't get past the Miata's terrible seats. For 2018, there's finally an alternative.Con


Three-owner 1957 Mercedes-Benz 300SL to be auctioned for charity
Filed under: Some sources regard the mid-1950s Mercedes-Benz 300SL "Gullwing" the first supercar. When it was introduced in 1954, it was certainly unlike anything else, and the 212-horsepower direct injection straight six made it the fastest production car of its day. With a rich motorsport history and the still amazing gullwing doors, the 300SL holds a special place among classic Mercedes-Benz


2019 Ram 1500 First Drive: A Truck That Rides Like a Car
You can read the market research data or just ask your friends who drive big trucks. Unless you hang out exclusively with people who work in construction or farming, they'll admit most of the time the bed is empty. Some folks will take issue with that because full-size trucks were originally meant for work. But […] The post 2019 Ram 1500 First Drive: A Truck That Rides Like a Car appeared first on Motor Trend.


Driveshaft Delete: BMW X2 and X3 Drop Price with New Two-Wheel-Drive Variants
There's no use paying for something you don't need on a new BMW, even if nobody "needs" a new BMW. To sweeten the deal on its latest crossovers, BMW is offering two-wheel-drive versions of its X2 and X3, a move that effectively lowers starting prices. At their debut, both the X2 and X3 were available only […]


Top Headlines From March 10 – 16
This week, the articles that grabbed the attention of our editors feature Ford's fight for the SUV crown, how shoppers can save on extra costs when leasing and whether Washington will affect car prices. Read these stories and more by clicking the links below. Ford debuts a new face for an old favorite (Car and […]


270,000 Ram pickups in 'salt belt' recalled to fix sagging fuel tanks
Filed under: Drive a Ram 1500? Maybe it's time to give your fuel tanks a look. FCA is issuing a voluntary recall of over 270,000 Ram 1500 pickups to prevent their fuel tanks from sagging.Continue reading 270,000 Ram pickups in 'salt belt' recalled to fix sagging fuel tanks 270,000 Ram pickups in 'salt belt' recalled to fix sagging fuel tanks originally appeared on Autoblog on Fri, 16 Mar 2018 16:55:00 EDT. Please see o...


Get Out Early, Get In Late: What to Know About Auto Lease Transfers
There are usually three reasons people want to get out of a car lease early. A financial situation could have changed, making payments difficult. Or maybe there was a move to a city, and a car is no longer needed. Most people just want a new vehicle. "There's a honeymoon period with a new car," […]


McLaren F1 team finds perfect sponsor for the Halo: A flip-flop maker
Filed under: Humor,Motorsports,Weird Car News,McLaren,Racing If you can't hide it, embrace it. When the Halo safety device was mandated for Formula One cars this year, many were quick to draw parallels with the structure's eccentric looks and a flip-flop shoe. Now it seems McLaren is in on the joke, as it has joined forces with a flip-flop manufacturer.Continue reading McLaren F1 team finds perfect sponsor for the Halo: A flip-flop maker McLaren F1 team finds perf


Audi's New A8 Will Be the Last with a W-12; V-10's Future Looks Shaky, Too
While nothing succeeds like excess, the trend for downsizing is reaching higher and higher into the auto industry. Now Audi has confirmed that the newly introduced 2019 A8 sedan will be the last model the company produces to use a 12-cylinder engine. "We will not have the 12-cylinder forever," Peter Mertens, Audi's R&D boss, told […]


Volkswagen Arteon could get V6 option, shooting brake version
Filed under: Rumormill,Volkswagen,Sedan,Wagon Volkswagen's flagship Arteon may not be the flight of fancy the venerable Phaeton was, but it might have one trick up its sleeve, one the Phaeton never got. The British AutoExpress is reporting that the Arteon is going to get a shooting brake version, and another addition to the Arteon portfolio could be the 3.6-liter V6 engine that's currently fitted in the Atlas SUV.Continue reading Volkswagen Arteon could get V6 option, s


Swedish toymaker offers a wooden Maserati collection
Filed under: In some ways, Maserati had it easier in the 1980s. We don't necessarily mean in a financial sense, or that the cars were especially reliable, but it has to be said both the Biturbo and the third generation Quattroporte are both simple, three-box shapes that are easy to re-create from blocks of solid wood.Continue reading Swedish toymaker offers a wooden Maserati collection Swedish toymaker off


2018 Jeep Compass Trailhawk Drivers' Notes Review | Trying to find its way
Filed under: Design/Style,Jeep,Quick Spins,Crossover,SUV,Off-Road The Jeep Compass Trailhawk is the smaller sibling to the Cherokee off-roader. They look a lot alike, and generally that seems to be a good thing. We spent some time with it, both in Michigan and the Pacific Northwest. It seemed like the perfect little ute to tackle rain and late snow, as well as the cratered roads surrounding Detroit every spring. Here's what we thought after spending some quality time to


Ford's $11 billion plan for hybrids and EVs — a closer look
Filed under: Yesterday, Ford offered up a buffet of information. Along with Bronco news, GT500 teasing and the announcement of Ford Co-Pilot360 driver assistance becoming standard across its entire lineup, Ford also reaffirmed its commitment to electrification. Specifically, the company announced an $11 billion investment in electrification, reiterating plans to introduce 13 new e


2019 Ram 1500 first drive: the luxury car of pickup trucks
The 2019 Ram 1500 has fully adapted to the way most drivers use their trucks: livability trumps utility. Sure, the latest Ram is powerful enough to lug a trailer weighing up to 12,750 pounds, but that didn't matter to me as I took in the warm scent of leather and ran my hand across the rough-finish wood trim inside a megabuck Ram 1500...


2019 Ram 1500 V8 First Drive Review | More of everything
Filed under: RAM,First Drives,Truck There's a lot going on with the 2019 Ram 1500: inside, outside, out back, and under the hood. New engine options — two of which feature 48-volt eTorque assistance for extra grunt — and lots of attitude-heavy trims. But our first experience with the '19 Ram is focused on the totality of the truck experience — taking a step back, a deep breath of desert air, and soaking it all in. Ram is staking out a fascinating niche


2018 Toyota RAV4 in Depth: Dull Dynamics Outweighed by Practicality and Value
As one of the original compact crossovers with roots dating back more than two decades, the RAV4 continues to be one of the most popular choices in the Toyota showroom. It is hard-earned popularity: the RAV4's spacious cabin, straightforward controls, and the added perk of advanced standard active safety tech such as automated emergency braking […]


Updated 2018 Mazda 6 Is Only Fractionally More Expensive
Mazda has applied three sets of updates to the Mazda 6 in the past two model years. For 2017, it received G-Vectoring Control plus a mid-model-year revision that increased standard equipment, and a 2018 full refresh included new looks and the addition of a turbocharged four-cylinder engine to the lineup. Yet pricing for one of our favorite sedans […]


Turbo Mazda6 starts at $30,090, only base trim gets manual
Filed under: Mazda,Car Buying,Sedan We learned last fall that the 2018 Mazda6 is getting a slew of updates in the appearance and refinement departments, as well as this generation's first turbocharged engine (may we never forget the old Mazdaspeed6). Now we know how much it will cost to get that 2.5-liter four-cylinder's 250 horsepower and 310 pound-feet of torque: $30,090.Continue reading Turbo Mazda6 starts at $30,090, only base trim gets manual Turbo Mazda6 sta


Coming soon to a mailbox near you? Third USPS van option spied
Filed under: Green,Spy Photos,United Vehicles,Hybrid The U.S. Postal Service is currently looking for a replacement for the venerable Grumman LLV delivery truck. We've seen two possible replacements, one from Karsan, and another from OshKosh. There are four other companies that have prototypes under consideration, too, including AM General, Utilimaster, Mahindra, and VT Hackney. Now the prototype from VT Hackney has finally been spied


We Walk around the Valkyrie AMR Pro with the Pros Who Are Designing It
Our stock of fresh superlatives has already been depleted by the performance claims Aston Martin is making for the forthcoming Valkyrie AMR Pro. Based on the company's early numbers, this track-only special is going to make any garden-variety hypercar seem barely more exciting than an overloaded minivan. We're told to expect more than 1100 horsepower, […]


2019 Mercedes-Maybach S650 Pullman Makes an Ultra-Luxurious 621 HP
If regular cars all get a midcycle refresh after a few years, shouldn't a factory-built ultra-luxurious limousine get the same treatment? Mercedes apparently thinks so because today it revealed an updated 2019 Mercedes-Maybach S650 Pullman with a new grille and an even more opulent interior. Like the Mercedes-Maybach S600 Pullman that debuted about three years […] The post 2019 Mercedes-Maybach S650 Pullman Makes an Ultra-Luxurious 621 HP appeared first on Motor Trend.


Ford Explorer ST Confirmed, Rear-Wheel Drive a Possibility
Ford formally confirmed that the next-generation Explorer lineup will include a sporty ST variant, much like the recently announced Edge ST. Expect the high-performance Explorer ST to take the place of the current Sport trim level in the Explorer hierarchy. Like the Sport, the Explorer ST is likely to be motivated by a twin-turbocharged 3.5-liter V-6. […]


As part of its aggressive plan to make more electrified cars, Audi will launch a four-door E-Tron Gran Turismo in the next few years. The automaker announced the new model at its annual press conference this week and released a sketch of a prototype version. "We interpret sportiness very progressively with our fully electric e-tron GT, and […] The post Audi Confirms E-Tron GT appeared first on Motor Trend.


Jeep previews Easter Jeep Safari concepts, and one is called Jeepster
Filed under: Cars,Off-Road Easter is coming up, which is a big deal for both Christians and Jeep fans. The latter of which are excited because the annual Easter Jeep Safari off-road event in Moab is coming, along with Jeep's wild concepts it builds for the event each year. We're getting an sneak peek at two of those Jeeps early, thanks to illustrations the company revealed.Continue reading Jeep previews Easter Jeep Safari concepts, an


2018 Mazda6 Sedan Starts at $22,840
Look out Honda and Toyota—Audi and BMW, too. For 2018, the refreshed Mazda6 sedan starts at $22,840 for a base model and goes up to $35,640 for a fully loaded, Signature trim version. The sexier sedan made its debut late last year in Los Angeles, and we caught up with Ken Saward, Mazda senior design […] The post 2018 Mazda6 Sedan Starts at $22,840 appeared first on Motor Trend.


Ford baby Bronco and Explorer ST joining SUV lineup, Mustang GT500 teased
Filed under: Ford Motor Co. is giving its SUV lineup a shot of adrenaline, confirming plans to add a smaller off-road vehicle to complement the upcoming Bronco and a sporty Explorer ST model. The company also teased the much-anticipated Shelby GT500 and Bronco in renderings released Thursday.Continue reading Ford baby Bronco and Explorer ST joining SUV lineup, Mustang GT500 teased Ford baby Bronco and


Ford Co-Pilot360 active safety equipment to be standard on all models
Filed under: Nearly every mainstream automaker is introducing a base active safety suite across its lineup. At an event in Dearborn, Ford announced it's rolling out Co-Pilot360, its name for driver-assist technologies that will be standard on all new passenger cars, SUVs and trucks up to the F-150, including the upcoming Ford Bronco and Ranger. It also plans to add even more technologies over the next few years.Cont


Five Steps to Landing a Good Car Loan
Financing a new car is not as simple as getting electricity turned on in a new home or apartment. Buying a big-ticket item with a loan for $20,000 and up should prompt some research, yet many consumers who invest immense effort in negotiating the purchase price let their guard down when it comes to the cost […]


Audi plans to introduce a new model every three weeks this year
Filed under: Etc.,Green,Emerging Audi expects a difficult year as the launch of over 20 redesigned and new models could hurt deliveries, after declining sales of high-end models and further costs from an emissions scandal kept profitability below that of Mercedes-Benz and BMW.Continue reading Audi plans to introduce a new model every three weeks this year Audi plans to introduce a new m


Mean Mug: Ford Unmasks Face of the 2019 Shelby GT500
The Ford Mustang Shelby GT500 strip show continues, and the American automaker has given us our best look yet at the face of the forthcoming Mustang model. Fitted with flared front fenders and a big Audi-like grille, the GT500 will include a robust front splitter and large lower vents that extend past the headlights and merge […]


The New Ford Bronco Looks Like It's Going to Be Awesome (Plus There's a Baby Bronco!)
Ford laid out future plans to Car and Driver and other assembled journalists in Dearborn, Michigan, today, with news touching on several upcoming performance and off-road-capable vehicles. Among the several teasers released at the briefing was the first look—sorta—at the upcoming Ford Bronco and a surprise announcement of a second, smaller adventure vehicle. And guess […]


2019 Kia K900: Here's the redesigned interior in sketch form
Filed under: Design/Style,New York Auto Show,Kia,Sedan,Luxury A little while ago, we posted teaser sketches of the new Kia K900 flagship. So far, we've learned how it looks from front to side to rear, but the interior has remained a mystery. Today, Kia released this sketch of the dashboard, which seems to be as restrainedly designed as the exterior.Continue reading 2019 Kia K900: Here's the redesigned interior in sketch form 2019 Kia K900: Here's the redesigned in


2018 Subaru Crosstrek Tested in Depth: Charmingly Rugged, Ruggedly Charming
Touchy-feely marketing suggests that love is what makes a Subaru a Subaru, but the features that really define the brand are rugged styling and standard all-wheel drive. Based on the Impreza hatchback, the Crosstrek packs those two product tenets into a chunky, high-riding body that's sure to appeal to adventurous types based on its image […]


2019 Kia Sorento Starts at $26,980
At the Los Angeles Auto Show last year, Kia revealed the refreshed version of its Sorento midsize crossover. Now we finally know pricing. And as it turns out, the 2019 Kia Sorento is a bit more expensive than the current version. With destination included, the base price of the entry-level Sorento L is $26,980, $90 more […] The post 2019 Kia Sorento Starts at $26,980 appeared first on Motor Trend.


2019 Ford Focus sedan spotted with snarky new wrapper
Filed under: Spy Once again, the new Ford Focus small sedan has appeared with a thin vinyl wrap. It's a newer design than the last one, and one with more puns. It has a pop-art look with some cartoon, no pun intended, speech bubbles, one of which has the oh-so-clever phrase, "We've got to keep this under wraps!" It has the same hashtag as the last few Focuses we've seen "#TimeToFocus."Continue reading 2019 Ford Focus sedan spotted with


Lamborghini Aventador Replacement to Skip Turbos, Might Go Hybrid
Although Lamborghini has recently launched a new model with a turbocharged engine, in the sizable form of the Urus SUV, the company is planning to keep the faith with natural aspiration for its next generation of supercars. "Every car has a mission, and based on that mission you have to choose the right engine," Lamborghini's […]


2018 Mitsubishi Outlander Sport 2.4L AWD: It's Still Out There
In some ways, the 2018 Mitsubishi Outlander Sport reminded us of the Wagon Queen Family Truckster of National Lampoon's Vacation fame. With tacked-on fender vents and a creaky driver's seat that rocked fore and aft with each prod of the throttle and stab of the brake pedal, it seemed a parody of a contemporary crossover […]


No Audi R8 planned after current generation ends
Filed under: Another Volkswagen Group icon looks headed for the River Styx. A few days after Autocar reported that the VW Beetle won't live past the current generation, Car and Driver reports "there are no current plans for a direct replacement" of the Audi R8. That information came after chatting to Audi R&D boss Peter Mertens at the Geneva Motor Show. Responding to a suggestion that the carmaker didn't have a ne


Lincoln Aviator to return as a concept in New York
Filed under: New York Auto Show,Lincoln,SUV,Concept Cars,Future,Luxury The keen Canadian eyes at Autoguide spotted on Lincoln Canada's Twitter feed that the Lincoln Aviator will be resurrected at the 2018 New York Auto Show in two weeks, albeit in concept car form. Given that today's Continental and Navigator were previewed with thinly veiled concepts, it's therefore safe to assume that we'll eventually see a production Aviator.Continue reading Lincoln Aviator to return


2018 Infiniti QX30 In-Depth Review: A Striking Mini Crossover with Minimal Practicality
The highly stylized QX30 attempts to connect the experience of compact hatchbacks and high-riding crossovers. Its unmistakable sheetmetal is straight from Infiniti's design studio, but its platform and powertrain are courtesy of Mercedes-Benz—specifically the CLA- and GLA-class. The little luxury ute shares their 208-hp turbo four-cylinder and seven-speed automatic transmission. Front-wheel drive is standard; optional […]


Ford Co-Pilot360 safety systems are coming, ready to take on Honda and Toyota
Ford announced a raft of standard safety systems for its cars, crossover SUVs, and trucks at a press conference Thursday, and became the latest automaker to make automatic emergency braking and other safety systems standard on many of its vehicles. Beginning this fall with the 2019 Ford Edge and Edge ST, the so-called "Ford Co-Pilot360" package on...


Harry Potter's Take on the 2018 Lexus LC 500
You remember him as the The Chosen One, and he's best known for having vanquished the dark wizard Lord Voldemort. These days he works a desk job as the Head of Magical Law Enforcement at the Ministry of Magic. He and his wife, Ginny, are raising three kids, two of whom are currently enrolled at […] The post Harry Potter's Take on the 2018 Lexus LC 500 appeared first on Motor Trend.


Filed under: Videos,Autoblog Minute,Original Video The ATR Orbiter is a remote-controlled snow plow that can pull an 18 wheeler. Created by Italian robotic company, ATR Robotics, the ATR Orbiter comes with a 42-inch wide snow blade. The stainless steel blade can be swapped out with a bucket that has a carrying capacity of 220 pounds. Learn more at atr-orbiter.net. Transcript: Now you can remove snow from your couch. ATR Orbiter is a remote-controlled snow remover creat


Toyota Is Done with Diesels in Europe
The diesel's fall from grace in Europe, where it has long been a mainstay of the car market, has been quick in the aftermath of the Volkswagen diesel scandal. And last week at the Geneva auto show, Toyota also announced that it will be phasing out all diesel engines from its passenger-car lineup in Europe this […]


2019 Buick Envision First Drive Review | Still not a standout
Filed under: Buick,First Drives,Crossover,Luxury "We're in the fashion business," executive chief engineer Rick Spina told us as he introduced the 2019 Buick Envision. "Except with a lot of technology." Spina was referring to the changing whims of new-car buyers, which have prompted Buick to give the compact Envision crossover its mid-generational update early — just 18 months into its lifecycle — and drop its prices across all trim levels.Continue reading 2


V2I update, 2019 Kia K900 teased, California emissions: What's New @ The Car Connection
Traffic lights in Washington, D.C., can now talk to cars Washington, D.C., is the latest city to link its traffic system to cars equipped with vehicle-to-infrastructure, or V2I, communication, Audi said today. 1.3M Ford Fusion, Lincoln MKZ sedans recalled for loose steering wheel Ford Motor Company said Wednesday that it will recall more than 1.3...