Veteran left-hander Gio Gonzalez has hired CAA Baseball to represent him, Mark Feinsand of MLB.com reports (via Twitter). He'd previously been a client of the Boras Corporation. The change comes just before tomorrow's opt-out date in Gonzalez's minor league contract with the Yankees — a provision that he is giving strong consideration to exercising, according…


Minor MLB Transactions: 4/19/19
We'll track Friday's minor moves from around the league here… The Red Sox picked up left-handed reliever Jeremy Bleich on a minor league contract, MassLive.com's Chris Cotillo writes. The 31-year-old made his MLB debut last season with the A's but totaled just one-third of an inning, allowing a pair of runs in the process. Brief…


Yankees To Sign Logan Morrison
11:16am: ESPN's Jeff Passan tweets that Morrison's deal comes with a July 1 opt-out and a $1MM base salary at the MLB level (though that salary would presumably be pro-rated). 11:06am: The Yankees have agreed to a minor league contract with first baseman/designated hitter Logan Morrison, Chris Cotillo of MassLive.com (Twitter links). He'll head to…


Minor-League Signees Seeing Significant MLB Action: Position Players
It's really too soon to say which minor-league signees are going to turn out to be exceptional values. But we can assess which have earned significant roles out of the gates. Whether they'll be called upon with such frequency the rest of the way will depend in no small part upon what they do with…


Red Sox Place Eduardo Nunez On IL, Promote Michael Chavis, Designate Erasmo Ramirez
The Red Sox announced a series of roster moves Friday morning, revealing that they've placed Eduardo Nunez on the 10-day injured list (retroactive to April 18) due to a mid-back strain). Additionally, Boston has designated righty Erasmo Ramirez for assignment and recalled infielders Tzu-Wei Lin and Michael Chavis from Triple-A Pawtucket. It'll be the MLB…


Yankees Injury Notes: Severino, Andujar, Sanchez, Stanton, Tulo, Hicks
Injuries are the story thus far for the Yankees, whose sluggish start is explained in no small part by a dizzying barrage of maladies. One of those has proven particularly confounding, as young starter Luis Severino came down with a lat strain while rehabbing a shoulder injury. As James Wagner of the New York Times…


The Dodgers have agreed to a minors deal with righty Logan Bawcom, according to J.P. Hoornstra of the Southern California News Group (Twitter link). The 30-year-old is expected to provide some upper-minors depth once he's ready to be activated. Bawcom joined the professional ranks with the Dodgers after being selected in the 17th round of…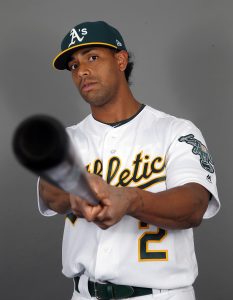 Oakland fans have cause to celebrate. The Athletics announced Thursday that they've extended designated hitter/outfielder Khris Davis through the 2021 season. Susan Slusser of the San Francisco Chronicle reports (via Twitter) that Davis will earn $16.75MM in each year of the contract, meaning he'll take home $33.5MM in new money over the next two campaigns. Davis,…


Minor MLB Transactions: 4/18/19
Some minor moves from around the game… The White Sox signed catcher Brett Nicholas to a minor league contract, per Baseball America's Kegan Lowe. The 30-year-old is a career .252/.300/.456 hitter in a limited sample of 110 plate appearances, all coming with the Rangers back in 2016-17. Nicholas spent the 2018 season with the Padres'…


Red Sox Place Dustin Pedroia On Injured List
7:34pm: The move is no official. Reliever Marcus Walden was brought up to take the roster spot for the time being. 6:52pm: Pedroia will indeed hit the IL, per WEEI.com's Rob Bradford (Twitter link). 6:33pm: Red Sox second baseman Dustin Pedroia has yet another injury to his troubled left knee, though it seems that he has avoided…


AL Notes: Minor, Whitley, Giolito, Stewart
The Rangers received offseason trade interest in lefty Mike Minor but opted to hang onto him to help anchor a thin rotation in 2019. And while USA Today's Bob Nightengale tweeted recently that both the Mets and Phillies are showing "strong" interest in Minor, Evan Grant of the Dallas Morning News cites three sources in…


NL Central Notes: Burnes, Wood, Pirates
A fourth ugly start to open the season has put Corbin Burnes' spot in the Brewers' rotation in jeopardy, writes Tom Haurdricourt of the Milwaukee Journal-Sentinel. "I think we're going to have a longer conversation this time, and try to figure out what the best way to get him on track is," said manager Craig Counsell after…


After losing closer Arodys Vizcaino to season-ending shoulder surgery Wednesday, Braves general manager Alex Anthopoulos unsurprisingly acknowledged that his club will consider multiple avenues to improving what was already a struggling relief corps (links via MLB.com's Mark Bowman and Gabe Burns of the Atlanta Journal-Constitution). Atlanta, per Anthopoulos, is going to look to "do what…


Blue Jays Designate Javy Guerra For Assignment
The Blue Jays announced Thursday that they've designated right-hander Javy Guerra for assignment in order to open a spot on the active roster for righty Ryan Tepera, who has been reinstated from the 10-day injured list. Guerra, 33, appeared in 10 games for Toronto early in the season but was tagged for six runs on…


Athletics Place Marco Estrada On Injured List
The A's announced Wednesday that they've placed righty Marco Estrada on the 10-day injured list due to a lumbar strain in his back. Fellow right-hander Chris Bassitt is coming up from Triple-A Las Vegas to take his spot on the roster and figures to be an option to step into in the rotation as well.…


Brad Miller Elects Free Agency
The Indians announced today that infielder Brad Miller has elected free agency after clearing waivers. Recently designated for assignment, Miller had expressed some frustration with the organization's decision and preferred not to take a spot at Triple-A. This move puts an interesting player back onto the open market. The 29-year-old is a fairly accomplished left-handed…


Matt Moore To Miss Remainder Of Season After Knee Surgery
Tigers lefty Matt Moore is slated to miss the remainder of the 2019 season, the club told reporters including MLB.com's Jason Beck (Twitter link). While the procedure was known, the prognosis comes as quite a surprise. It had been expected that Moore wouldn't be sidelined for more than six weeks or so, as he was…


10:07am: Reliever Tommy Hunter was pushed to the 60-day injured list, opening the needed 40-man spot. He will not be eligible to return to the majors until the end of May. 9:36am: The club has announced the move and selected the contract of infielder Phil Gosselin. He'll take the open active roster spot but will also…


Mariners To Sign Christian Bergman
The Mariners have agreed to a minors deal with righty Christian Bergman, according to the Mariners Minors Twitter account (link). He'll head to Triple-A Tacoma, per broadcaster Mike Curto (via Twitter). Bergman, who's closing in on his 31st birthday, has seen MLB time in each of the past five seasons. That includes brief time in…


Arodys Vizcaino Undergoes Season-Ending Shoulder Surgery
The Braves have announced that closer Arodys Vizcaino has undergone season-ending shoulder surgery. The procedure involved a labrum clean-up and the removal of scar tissue. This news represents a major hit to a Braves relief unit that was already under fire. That's true of many other clubs — including several division rivals — but that…


Giants Notes: Park Dimensions, Bart, Roster Shuffling
Giants leadership will consider some alterations to the dimensions of their spacious home park, Andrew Baggarly and Eno Sarris of The Athletic report in an exhaustive look at the matter (subscription required). Members of the ownership group posed the question of whether the right-field fences should be moved in and whether the bullpens should be…


Rangers Sign Jen-Ho Tseng To Minor League Deal
The Rangers announced Wednesday that they've signed right-hander Jen-Ho Tseng to a minor league contract. The former Cubs righty, who was designated for assignment released recently, will head to extended Spring Training begin a throwing program, per Rangers executive vice president of communications John Blake. Tseng, 24, was a fairly high-profile signing for the Cubs…


Cardinals Place Harrison Bader On 10-Day IL, Promote Lane Thomas
The Cardinals announced an outfield roster switch this morning. Harrison Bader is headed to the 10-day injured list with a hamstring strain while Lane Thomas will join the active MLB roster for the first time. Bader's placement is retroactive to April 14th, so he'll be sidelined through at least the 23rd. There's no indication to…


Minor MLB Transactions: 4/17/19
We'll track the day's minor moves in this post … The Dodgers have a minor-league deal in place with lefty Chris Nunn, he announced on Twitter. Nunn, a former 24th-round draft pick of the Padres, has reached the upper minors in past seasons but hasn't received many opportunities there. He's now pumping triple-digit heat, though that…


Brewers Activate Jeremy Jeffress, Place Freddy Peralta On 10-Day IL
As expected, the Brewers have activated reliever Jeremy Jeffress from the injured list. He had opened the year on a rehab assignment while rebuilding arm strength. That's good news for the pen, but the club surprisingly announced another shoulder ailment that impacts the rotation. Freddy Peralta is evidently dealing with a problem in that joint;…


Cody Asche Signs With Atlantic League's Sugar Land Skeeters
Former big league infielder/outfielder Cody Asche has agreed to a deal with the Sugar Land Skeeters of the independent Atlantic League, Mike Ashmore of the Trentonian reports (via Twitter). Still just 28 years of age, Asche was once one of the more well-regarded prospects in the Phillies' system and viewed as a possible long-term piece…


Rays Place Blake Snell On 10-Day IL
Reigning AL Cy Young winner Blake Snell is headed onto the 10-day injured list with a fractured toe, the club announced. (Via Marc Topkin of the Tampa Bay Times; links to Twitter.) Righty Emilio Pagan will take the open roster spot. Fortunately, that news is far less concerning than it seems at first glance, as…


Click here to read a transcript of Tuesday's chat with MLBTR's Steve Adams.


Cardinals Place Tyler O'Neill, Mike Mayers On 10-Day IL
The Cardinals announced today that outfielder Tyler O'Neill and righty Mike Mayers are both headed onto the 10-day injured list. The former suffered an ulnar nerve subluxation in his right elbow while the latter has a strained lat. A trio of reinforcements is headed onto the MLB roster: infielder Yairo Munoz along with righties Ryan…


The Indians announced Tuesday that they've selected the contract of infielder Mike Freeman from Triple-A Columbus and optioned fellow infielder Eric Stamets to Triple-A Columbus in his place. A corresponding 40-man move wasn't required, as Cleveland had only 39 players on its 40-man. Freeman, 31, has seen sparse action in the Majors in each of…


Nationals, Anthony Rendon Resume Extension Talks
The Nationals and third baseman Anthony Rendon met prior to tonight's game to once again discuss a contract extension, MASNsports.com's Mark Zuckerman first reported. Rendon met with not only general manager Mike Rizo but also managing principal owner Mark Lerner, per the report. Like several other stars who've signed extensions over the past few months,…


Carlos Zambrano Signs With Chicago Indy Ball Team
Former big league hurler Carlos Zambrano is launching a comeback bid, Gordon Wittenmyer of the Chicago Sun-Times reports. The long-time Cubs hurler will kick things off by returning to the windy city for a stint with the American Association's Chicago Dogs. Zambrano was at times one of the game's best pitchers, having thrice finished in…


Health Notes: Venters, Ohtani, Caratini, Tepera
The Braves announced today that they've placed southpaw Jonny Venters on the 10-day injured list. He's dealing with a strained calf, though his struggles likely played a role in the timing. Venters made a miraculous return to the majors last year after five full seasons away owing to a brutal run of arm injuries. He…


Red Sox Designate Blake Swihart, Select Sandy Leon
The Red Sox have designated catcher Blake Swihart for assignment, as first reported by Evan Drellich of WEEI.com (Twitter link). In his place, Sandy Leon is heading back onto the MLB roster, as Jon Heyman of MLB Network was first to tweet. Struggling out of the gates, the defending champs have decided upon a change behind the dish.…


Yankees Select Contract Of Mike Ford, Place Greg Bird On IL
The Yankees have selected the contract of first baseman Mike Ford, per a club announcement. Fellow first baseman Greg Bird is heading to the injured list with a left plantar fascia tear, with a 40-man roster spot created by shifting outfielder Jacoby Ellsbury to the 60-day IL. Jimmy O'Brien of Talkin' Yanks had the news on…


Padres GM Preller: Hot Start Doesn't Change Pitching Plans
The Padres are off to a dream start, running out to an 11-6 record after a memorable offseason capped by some aggressive Opening Day promotions. Starting pitching was and is the area of greatest uncertainty, but San Diego GM A.J. Preller says the club's rotation plans haven't changed, as Jeff Sanders of the San Diego Union-Tribune…


The Marlins have selected the contract of outfielder Isaac Galloway as part of a minor early-season roster shake-up. Also joining the active roster is lefty Jarlin Garcia. Shortstop JT Riddle was dropped back down on optional assignment. The club opened the other necessary roster spot by placing righty Austin Brice on the 10-day IL with…


NL West Notes: Padres, Giants, Bellinger, Bettis, McFarland
We're all wondering how MLB's decision to axe the August trade period will influence the way the in-season trade market unfolds. An even bigger rush at the end of July is one obvious possibility; perhaps also there'll be an increase in early-season trade activity. It has long been fairly rare for significant assets to be moved…


Red Sox Select Contract Of Erasmo Ramirez
In a second move of the day, the Red Sox announced that they have selected the contract of righty Erasmo Ramirez. He'll take the active roster spot of fellow right-hander Marcus Walden, who was optioned down. This move didn't require a complementary 40-man transaction, as the club had an opening to work with. But it…


Rockies Select Drew Butera, Place Chris Iannetta On 10-Day IL
The Rockies announced today that backstop Drew Butera's contract was selected from Triple-A. He'll take the active roster spot of fellow receiver Chris Iannetta, who was placed on the 10-day inured list with a strained lat muscle. In other roster moves, the club announced that outfielder Noel Cuevas and righty Antonio Senzatela are also joining…


Angels Place Tyler Skaggs On Injured List
The Angels announced today that starter Tyler Skaggs is headed to the 10-day injured list. He's dealing with a left ankle sprain incurred in his last outing, as MLB.com's Maria Torres was among those to cover via Twitter. Fortunately, the outlook seems to be quite positive for Skaggs. His hope is to return to action…


Nationals, Dan Jennings Agree To Minor League Deal
The Nationals are in agreement with left-hander Dan Jennings on a minor league contract, MLBTR has confirmed. Roster Roundup first tweeted that the two sides were nearing a deal. Jennings, a client of ISE Baseball, struggled through a poor spring with the Angels and was ultimately cut loose at the end of camp. The well-traveled…


Brandon Phillips Intends To Play In 2019
Veteran second baseman Brandon Phillips is still hoping to continue his playing career, MLB.com's Jon Morosi reports on Twitter. He has not signed with an organization since wrapping up a brief stint with the Red Sox last year. Now 37 years of age, Phillips is well removed from his days as a stalwart performer with…


NL Notes: Vargas, Diamondbacks, Cardinals
The Mets plan to stick with Jason Vargas in the rotation despite his struggles, general manager Brodie Van Wagenen said Sunday (link via MLB.com's Anthony DiComo). "We're not going to be making drastic changes to our club after one bad inning of a start where he had a schedule that was derailed from the start of…


Phillies Place David Robertson On Injured List
The Phillies announced Monday that they've placed right-hander David Robertson on the 10-day injured list due to soreness in his right elbow. Fellow righty Drew Anderson was recalled from Triple-A Lehigh Valley in his place. Robertson tells reporters that he's had some on-and-off forearm discomfort and is set to receive an MRI tomorrow, though he's…


AL West Notes: Straw, James, Luzardo
Ever-seeking new ways to expand their depth, the Astros recently approached outfield prospect Myles Straw about taking some groundballs at shortstop, per The Athletic's Jake Kaplan. Straw was understandably surprised at first, even skeptical, but lo and behold, he has evenly split his time between center and short through ten games at Triple-A Round Rock.…


NL East Injury Notes: Frazier, Foltynewicz
Let's grab an update on a couple of players who might returning to NL East action… Todd Frazier has a good chance of making his season debut later this week, per MLB.com's Anthony DiComo (via Twitter). The Mets third baseman missed the first couple weeks of the 2019 season with a left oblique injury, but…


AL Notes: Indians, Miller, Forsythe, Gio
Veteran infielder Brad Miller was understandably frustrated by the news that the Indians had opted to designate him for assignment over the weekend, writes Paul Hoynes of the Cleveland Plain Dealer. The 29-year-old Miller hit .250/.325/.417 with a homer and three doubles in his short time with the organization but lost out on his roster…


Francisco Lindor To Begin Rehab Assignment
Jason Kipnis is already returning to the Tribe's 25-man roster, but there's more promising news coming out of Cleveland as superstar shortstop Francisco Lindor gets set to begin a rehab assignment with Triple-A Columbus, per MLB.com's Mandy Bell (via Twitter). As MLBTR readers no doubt remember, Lindor first hit the injured list with a calf strain before compounding…


Braves Place Arodys Vizcaino On IL, Option Sean Newcomb
The Braves have placed closer Arodys Vizcaino on the 10-day injured list, retroactive to April 11, and optioned left-hander Sean Newcomb to Triple-A Gwinnett, Gabe Burns of the Atlanta Journal-Constitution tweets. In corresponding moves, the team recalled righties Jacob Webb and Dan Winkler from Gwinnett. Vizcaino has been battling shoulder inflammation, which is part of…


Dodgers Option Dennis Santana, Recall Josh Sborz
The Dodgers have optioned right-handed pitcher Dennis Santana to Triple-A Oklahoma City and will recall fellow righty Josh Sborz to take his place on the active roster, according to Ken Gurnick of MLB.com. The move represents a bullpen swap for the Dodgers, who have struggled to settle on a stable option to round out the…


Indians To Designate Brad Miller For Assignment
The Indians informed Brad Miller that he has been designated for assignment, per MLB.com's Mandy Bell (via Twitter). Jason Kipnis returns from the injured list to take Miller's spot on the roster, adds Paul Hoynes of Cleveland.com (via Twitter). Miller filled in admirably for the Tribe through the season's first two weeks, as manager Tito Francona…


Brewers Acquire David Freitas From Mariners
The Brewers and Mariners have made a trade, per a Mariners team announcement. The Brewers will acquire catcher David Freitas from Seattle in exchange for minor league pitcher Sal Biasi. Freitas will report to Triple-A with his new team. More to come.  


Jason Vargas' miserable Mets tenure took another sour turn Saturday in Atlanta, where the southpaw was unable to survive the first inning against the division-rival Braves. Vargas retired just one of the six batters he faced, the others reaching on two singles and three walks, and allowed four earned runs. After the game, an 11-7…


Poll: Slow-Starting Playoff Contenders
The Red Sox, Yankees, Cubs and Rockies were among the majors' most successful clubs in 2018, when the quartet comprised 40 percent of the league's playoff bracket. No one was better than the Red Sox, who rolled to 108 regular-season wins before steamrolling the Yankees, Astros and Dodgers in the postseason en route to their…


AL Notes: Royals, Gordon, Yanks, BoSox, Holt
Royals left fielder Alex Gordon has considered retiring after 2019, the last guaranteed season of his four-year, $72MM contract, Rustin Dodd of The Athletic reports (subscription required). That decision's on hold for the time being, but now the question is whether the career-long Royal, 35, will finish the season with the club. Gordon has gotten…


Blue Jays Recall Eric Sogard, Send Lourdes Gurriel Jr. To Triple A
The Blue Jays are sending infielder Lourdes Gurriel Jr. to Triple A, per Scott Mitchell of TSN Sports. Gurriel the younger was removed from today's game for a "mental break" per manager Charlie Montoyo. The team hopes their young infielder can get back on track with a Triple-A reset, per Mitchell (Twitter links). MLB.com's Gregor…


Matt Moore To Undergo Knee Surgery
Tigers left-hander Matt Moore will undergo surgery on his injured right knee Wednesday, Jason Beck of MLB.com reports. It's unclear how much time Moore will miss, though he's hoping to sit out just four to six weeks, per Beck. Moore, who damaged his meniscus April 7, had been rehabbing in hopes of avoiding surgery. However,…


NL Notes: Brewers, Kimbrel, Burnes, Braves, McCann, Giants, Austin
Multiple reports over the past few weeks have linked the Brewers to free-agent closer Craig Kimbrel, though there have also been indications that the team doesn't have the payroll available to sign the seven-time All-Star. However, owner Mark Attanasio didn't slam the door shut on a potential Kimbrel signing Saturday, telling Tom Haudricourt of the…


Baseball Blogs Weigh In: Surprises, Clevinger, Gore, Stroman
This week in baseball blogs… Chin Music Baseball highlights seven early season surprises. Adkins On Sports details the now-injured Mike Clevinger's importance to the Indians. East Village Times talks with Padres pitching prospect MacKenzie Gore. Jays From the Couch runs down Toronto's options with Marcus Stroman. MLB & Fantasy Baseball Analyzed looks back at the…


Injury Notes: Trout, Jeffress, Benintendi, Cobb, LeBlanc
Angels megastar Mike Trout, who has been unavailable for several days due to a groin injury, has shown improvement and will rejoin the Angels for their series in Texas, per Jeff Fletcher of the Southern California News Group. He remains day-to-day and it is yet unclear when he will be ready to return to the lineup,…


Rounding up this week's content from the MLBTR staff… We are nearing the end of MLBTR's Offseason In Review Series, capping baseball's long offseason with a retrospective on each team's winter journey. This week the Yankees', Indians', and Reds' offseason reports hit the MLBTR wire. Keep an eye out as this annual series wraps up shortly with…


Connor Joe Clears Waivers, Returned To Dodgers
Per Henry Schulman of the San Francisco Chronicle, IF/OF Connor Joe has cleared waivers after being designated for assignment for San Francisco. Due to his status as a Rule-5 selection by Cincinnati (he was later traded to the Giants), Joe must be returned to Los Angeles, which left him unprotected ahead of the December draft.…


Yankees Activate C.C. Sabathia From Injured List
The Yankees have activated southpaw C.C. Sabathia from the injured list, as per a club press release.  Left-hander Stephen Tarpley was optioned to Triple-A last night to create a 25-man roster spot for Sabathia, who is set to start today's game against the White Sox. Sabathia underwent both a minor knee surgery and an angioplasty…


AL Notes: C. Davis, Lindor, Sano
Beleaguered Orioles first baseman Chris Davis entered Saturday without a hit in his previous 54 at-bats, the longest streak in major league history. But the former star's nightmarish skid ended with a first-inning, two-run single off Boston's Rick Porcello, giving Davis his first hit since Sept. 18, 2018. Davis later went on to collect two…


Rangers Place Rougned Odor On 10-Day IL, Select Danny Santana
Per a team release, the Rangers have placed 2B Rougned Odor on the 10-Day IL with a right knee sprain. IF/OF Danny Santana was selected to the 40-man from AAA-Nashville and will join the club in his place. To make room for Santana, the club moved righty Edinson Volquez to the 60-day IL. Per Jeff…


Rockies Sign Craig Gentry To Minors Deal
Per mlb.com's transaction page, the Rockies have signed OF Craig Gentry to a minor league deal. The 35-year-old outfielder was signed by the Giants in mid-February, but ostensibly had been released at some point near the end of Spring Training. Gentry's already reported to Triple-A Albuquerque, where he went 2 for 5 in last night's…


Indians To Select Carlos Gonzalez's Contract
11:37AM: Gonzalez is expected to join the roster before the Indians' Sunday afternoon game against the Royals, as per Paul Hoynes of the Cleveland Plain Dealer. 9:29AM: The Indians will select the contract of outfielder Carlos Gonzalez from Triple-A, according to reporter Jorge Urribarri (Twitter link).  As per the terms of Gonzalez's minor league deal,…


Tigers To Place Jordy Mercer On Injured List
The Tigers will place shortstop Jordy Mercer on the 10-day injured list because of a right quad strain, the team announced. They'll make a corresponding move Sunday, Chris McCosky of the Detroit News tweets. This injury continues a rough start to the season for Mercer, a longtime Pirate who joined the Tigers for a guaranteed…


Health Notes: Trout, Jeffress, Murphy, Tuivailala, Volquez
It doesn't seem as if the Angels will end up needing to place superstar Mike Trout on the injured list. The club indicated in an announcement today that he's recovering well after tweaking his groin muscle recently, with an MRI showing that the swelling is subsiding and Trout "report[ing] daily improvement." Another medical review is scheduled…


Phillies Have Yet To Discuss Extensions With Realmuto, Hoskins
The Phillies haven't yet broached the subject of a contract extension with either catcher J.T. Realmuto or first baseman Rhys Hoskins, the two players told reporters (including Philly.com's Scott Lauber and Jim Salisbury of NBC Sports Philadelphia).  The duo each expressed interest in remaining with the Phillies over the long term, and neither seemed perturbed…


Injury Notes: Miller, LeBlanc, Borucki, Blue Jays
The Nationals have placed right-hander Justin Miller on the 10-day IL due to a lower back strain.  Righty Austen Williams has been called up to take Miller's spot on the 25-man roster.  Miller has a 5.68 ERA over 6 1/3 frames out of Washington's bullpen this season, with all of that damage coming from runs…


With the excitement of a new season, it's easy to forget that one of the game's most accomplished relief pitchers is still sitting on the sideline after failing to find a contract over the offseason. Star closer Craig Kimbrel remains available — and that fact that is due largely to his own unrealistic asking prices, Jim…


Dellin Betances Diagnosed With Bone Spur In Shoulder
Yankees reliever Dellin Betances is dealing with a bone spur in his right shoulder, GM Brian Cashman announced tonight to reporters including Kristie Ackert of the New York Daily News (via Twitter). He'll need further treatment and rest, pushing back his anticipated timeline to return to the active roster. The best guess at present is…


Previewing 2019-20's Opt-Out Clause Decisions
Some few contracts include provisions giving the player control over one or more seasons by affording the chance to opt out of the remainder of the deal. Take the bird in hand or see how many you can net from the free-agent bush? Market changes have impacted the math for some players, but the open…


Yankees Place Gary Sanchez On Injured List
The Yankees announced Friday that they've placed catcher Gary Sanchez on the 10-day injured list, retroactive to April 11, due to a left calf strain. Fellow backstop Kyle Higashioka has been recalled from Triple-A Scranton/Wilkes-Barre in his place. Sanchez becomes the 12th Yankees player to hit the injured list on the young season, joining key…


Dellin Betances Slated To Receive MRI
Rehabbing Yankees reliever Dellin Betances is not progressing on quite the timeline that might have been hoped. Manager Aaron Boone said today that a recent simulated game "didn't go great," as MLB.com's Bryan Hoch was among those to tweet. Betances is now heading back to New York to undergo an MRI on his shoulder. Previously diagnosed…


Orioles Sign Jesmuel Valentin To Minor League Deal
The Orioles signed infielder Jesmuel Valentin to a minor league contract, per Rich Dubroff of BaltimoreBaseball.com (Twitter link). The Orioles' Double-A affiliate in Bowie announced shortly thereafter that Valentin has been added to its roster. Valentin, 24, made his big league debut with the Phillies in 2018 but received just 89 plate appearances. In that…


Details On Tony Watson's Contract
Giants reliever Tony Watson triggered many of the available escalators in his contract last year, MLBTR's Steve Adams reports (Twitter link), allowing him to add $3MM in earnings to what had been a $3.5MM guaranteed salary for the 2019 season. In addition to his now-$6.5MM salary this year, the southpaw can also trigger quite a…


2019 Amateur Draft Pool Allocations
With less than two months away from the 2019 amateur draft, thing are starting to come into focus. Draft analysis is hitting full stride … Baseball America just produced its ranking of 300 prospects; Fangraphs has updated its prospect board; ESPN.com's Keith Law released rankings not long ago (Insider link). [RELATED: 2019-20 International Bonus Pools] As always,…


Victor Caratini Headed For CT Scan On Hand
Cubs catcher Victor Caratini will undergo a CT scan tomorrow on his left hand, the club told reports including Gordon Wittenmyer of the Chicago Sun-Times (Twitter links) after tonight's game. With x-rays revealing a possible hamate fracture, the fear is that Caratini could hit the shelf for a stretch. Caratini evidently suffered the injury tin the…


Allen Craig Joins Padres' Front Office
Former big league first baseman/outfielder Allen Craig has joined the Padres' front office as an advisor to the baseball operations department, reports MLB.com's AJ Cassavell (via Twitter). The move officially brings Craig's playing career to a close. Though Craig, 34, hasn't been in the Major Leagues since 2015 with the Red Sox, he'd yet to…


Mariners Reportedly Agree To Deal With Neftali Feliz
The Mariners have struck a minor-league accord with right-hander Neftali Feliz, according to multiple reports. Dominican journalist Hector Gomez appears to have had the news first, via Twitter. If indeed the deal is completed, the Seattle organization will add another veteran depth piece. Odds are that Feliz would be asked to open at Triple-A Tacoma,…


The Cubs announced today that they have released righty Jen-Ho Tseng, as Mark Gonzales of the Chicago Tribune was among those to tweet. He had been designated for assignment recently. Now 24 years of age, Tseng originally signed with the Cubs out of Taiwan in 2013. He has produced good results at times in the minors,…


Orioles To Select Josh Lucas, Place Richard Bleier On Injured List
The Orioles have lockers set up for right-hander Josh Lucas and lefty Tanner Scott this morning, per MASNsports.com's Roch Kubatko (all Twitter links), indicating that both have been brought up to the Major League roster. Lucas isn't on the team's 40-man roster, so his contract will be formally selected prior today's 12:35 ET starting time. Baltimore already…


MLB Releases 2019-20 International Bonus Pools
Major League Baseball has released the bonus pools for each team for the 2019-20 international market, as Baseball America's Ben Badler provides. There are no longer any carryover spending limitations from the prior international system, so every team is free now to operate without limitation under the new rules — though there is one organization that…


Nationals' Potential Deal With Bud Norris Falls Through
The Nationals' potential agreement with free-agent righty Bud Norris has fallen through, tweets MLB Network's Jon Heyman. The organization felt that the 34-year-old veteran was as much as a month away from MLB readiness, and the team's preference is to find bullpen help that is more immediately available. Norris was in camp with the Blue…


Dodgers To Activate Clayton Kershaw On Monday
Clayton Kershaw will come off the injured list to make his season debut on Monday when the Dodgers host the Reds, manager Dave Roberts revealed to reporters Thursday morning (Twitter link via Bill Plunkett of the Orange County Register). Kershaw landed on the IL to begin the season due to a bout of shoulder inflammation…


AL West Notes: Bregman, Jackson, Mariners, Chirinos
There's no defined timetable for when Alex Bregman will return to the Astros' lineup, though the star third baseman tells Chandler Rome of the Houston Chronicle (Twitter link) that an MRI of his ailing right hamstring didn't reveal anything similar to the 2016 issue that cost him a few weeks of the season. For the…


Tigers Designate Mikie Mahtook For Assignment
The Tigers announced this morning that they've designated outfielder Mikie Mahtook for assignment. His spot on the 25-man roster will go to fellow outfielder JaCoby Jones, who has been reinstated after opening the season on the injured list due to a shoulder sprain. Mahtook, 29, had a promising first year with the Tigers in 2017…


Diamondbacks Reportedly Agree To Sign Ben Taylor
The Diamondbacks have reportedly agreed to terms on a minor-league deal with right-hander Ben Taylor, according to a transactional website that declines attribution. Taylor was released recently by the Indians. Claimed by the Indians last February, Taylor was cut loose after he was knocked around in two innings this spring. The club evidently did not desire to…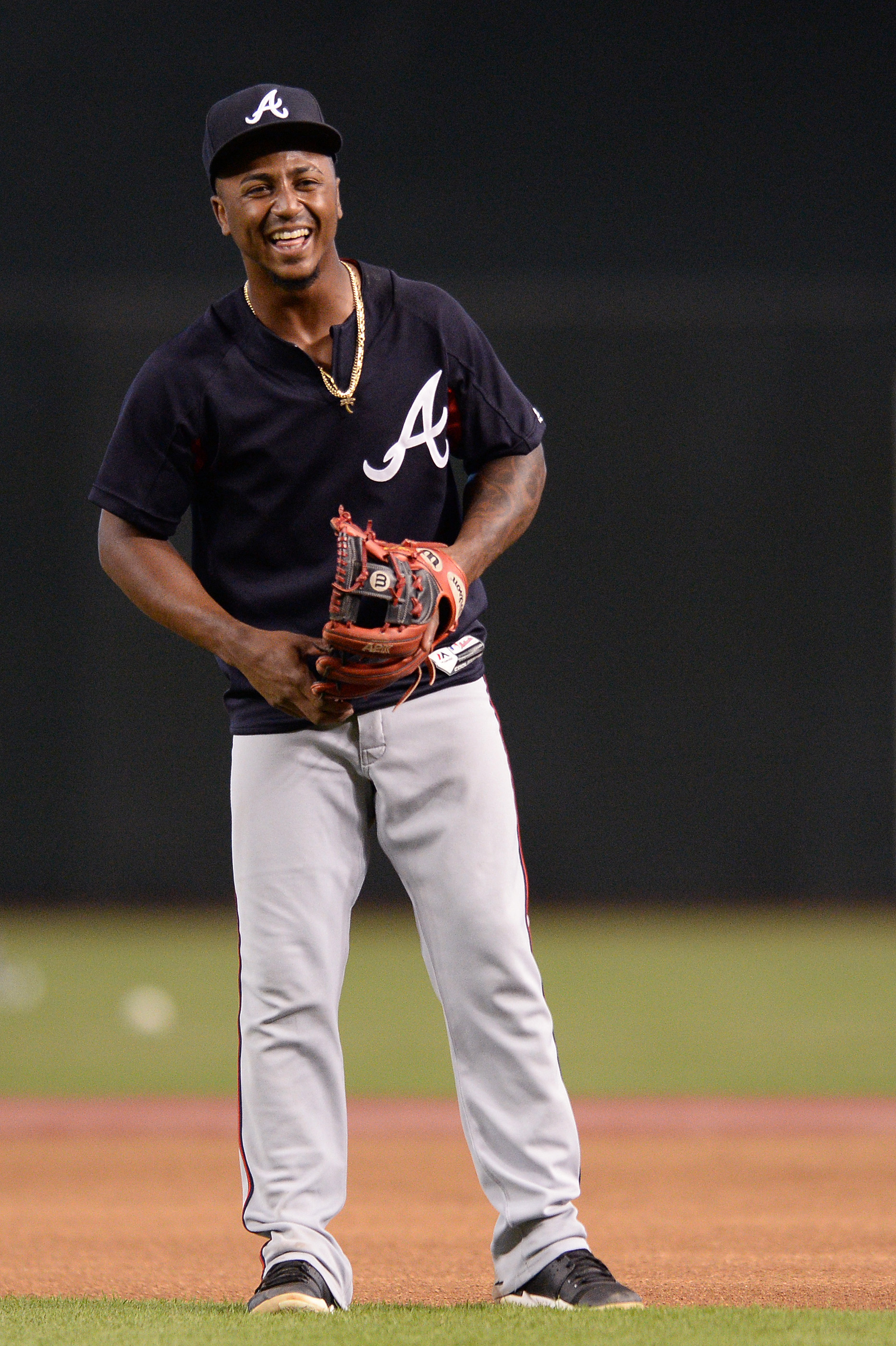 The Braves continued to lock up their core pieces Thursday, announcing a contract extension with second baseman Ozzie Albies that'll guarantee the 22-year-old a total of $35MM from 2019-25. The contract includes a pair of club options reportedly valued at $7MM apiece, each of which has a $4MM buyout. If both are exercised, Albies will earn…


Dodgers Place Russell Martin On 10-Day IL
The Dodgers announced today that backstop Russell Martin has been placed on the 10-day injured list with lower back inflammation. He'll be replaced on the active roster by fellow receiver Rocky Gale. Acquired over the winter via trade, Martin has shared time behind the plate with Austin Barnes. Expectations were tempered for the 36-year-old's second…


Orioles Return Rule 5 Pick Drew Jackson To Dodgers
The Orioles announced Wednesday that Rule 5 pick Drew Jackson has cleared outright waivers and been returned to the Dodgers organization. He'll be assigned to a minor league affiliate but won't require placement on Los Angeles' 40-man roster. He'd been designated for assignment when the Orioles signed Dan Straily. Jackson, 25, appeared in three games…


Mariners GM Jerry Dipoto's frequent roster tinkering is now legend. It's only natural to wonder whether the club's fast start to the 2019 season will spur another round of action, and Dipoto discussed the matter with Larry Stone of the Seattle Times. Dipoto's most recent round of tweaks was intended to set the club up for…