Padres Interview Bob Henley For Managerial Position
In their search for an Andy Green replacement, the Padres conducted an interview with Nationals third base coach Bob Henley, reports Jon Heyman of MLB Network (via Twitter). This is the first we've heard of interest in Henley, who has been the Nats' third base coach since the start of the 2014 season. Notably, Henley…


Pirates To Interview Derek Shelton For Managerial Opening
The Pirates are set to interview Twins bench coach Derek Shelton this week for their managerial vacancy, reports LaVelle Neal III of the Minneapolis Star Tribune. We'd heard of Pittsburgh's interest in Shelton, but all that was previously known was that Rocco Baldelli's right-hand man had popped up on the Bucs' radar. Shelton becomes the…


Nationals' Owner Lerner On Martinez, Rendon
The Nationals enter tonight's NLCS Game 4 up 3-0 on St. Louis and turning the ball over to Patrick Corbin as they look to complete the sweep. Seeing as only one team has ever blown a 3-0 series lead in MLB history, it's little surprise Nats' managing principal owner Mark Lerner is happy with his team's…


Tauchman Available For Yankees If Roster Move Needed
It's only been five weeks since outfielder Mike Tauchman was diagnosed with a Grade 2 calf strain that came with a six- to eight-week recovery timetable, seemingly ending his season. However, general manager Brian Cashman told Joel Sherman of the New York Post prior to today's Game 3 against the Astros that Tauchman is "healthy…


Quick Hits: Mendoza, Ross, Martin, Zimmer
Though broadcast entertainment politics usually fall far outside of the MLBTR purview, the current conversations surrounding ESPN's "Sunday Night Baseball" program could have minor implications for a few front offices around baseball. As explained by Andrew Marchand of the New York Post, two analysts involved with that ESPN broadcast team–namely, Jessica Mendoza and David Ross–faced…


In less than three hours, Astros ace Gerrit Cole will take the field at Yankee Stadium in the hopes of securing his team a 2-1 lead over New York in the ALCS. Judging from quotes made to Scott Miller of Bleacher Report, his teammates are likely to be feeling mighty confident when Cole toes the…


Latest On Oakland Stadium Dispute
Sarah Ravani of the San Francisco Chronicle reports new details in the ongoing litigation taking place between Alameda County and the city of Oakland (link). To recap, Alameda County engaged in negotiations with both the city of Oakland and the Oakland A's organization in an attempt to offload its share of the Oakland Coliseum and the…


NL Notes: Showalter, Ozuna, Moustakas
For those inclined to believe that Buck Showalter is the perfect man for the Phillies managerial opening, Dan Connolly of The Athletic has a small dose of historical cool water at the ready. In a piece entitled "Buck Showalter is the perfect fit for the Phillies, but there's potential for a nightmarish ending", Connolly paints…


Managerial/Coaching Notes: Mets, Giants, Bucs, Brewers
Let's round up the latest managerial and coaching news from around the majors… The Mets' previously reported managerial interview with their quality control coach, Luis Rojas, has taken place, Tim Healey of Newsday tweets. They've now discussed (or will discuss) the position with at least six candidates, with Rojas, Mike Bell, Carlos Beltran, Joe Girardi,…


Andrew Friedman On Kenley Jansen
Not long ago, it would been almost impossible to imagine anyone but Kenley Jansen serving as the Dodgers' closer. But after an uncharacteristically pedestrian 2019 season for the long-dominant right-hander, Jansen may not be a lock for the role next year. President of baseball operations Andrew Friedman said Monday that Jansen's still the team's closer…


MLBTR Poll: Executives Under Pressure
Major League Baseball's regular season concluded two weeks ago, though no front offices have experienced significant shakeups since then. The Red Sox shockingly fired president of baseball operations Dave Dombrowski in early September, less than a year after the roster he helped assemble won 108 regular-season games and a World Series title, but no other…


Matt Williams To Manage KBO's KIA Tigers
While managerial rumors are flying around the majors, we haven't yet seen a team land a new skipper. But the Korea Baseball Organization's KIA Tigers have secured their next manager in the form of Matt Williams, according to Jon Heyman of MLB Network (via Twitter). Williams is said to have struck a three-year deal to…


2020 Managerial Search Tracker
There are eight teams looking for new skippers and loads of potential candidates. We'll do our best to keep things straight in this post … Angels Interviewing John Farrell: Former Red Sox/Blue Jays manager Joe Maddon: Former Cubs/Rays manager, former Angels bench coach/interim manager Buck Showalter: Former Orioles, Yankees, Rangers and Diamondbacks manager Johnny Washington: Padres hitting coach Reportedly…


Scott Boras Sets Sights High For Hyun-jin Ryu Contract
This time last year, agent Scott Boras was waiting to see whether the Dodgers would issue southpaw Hyun-jin Ryu a qualifying offer at season's end. The team did extend the offer, and Ryu accepted, betting that he'd be better off taking the big one-year payday and trying to turn in a big campaign in advance…


Pirates To Interview Ryan Christenson For Managerial Opening
The Pirates will interview Ryan Christenson for their managerial opening, according to Susan Slusser of the San Francisco Chronicle (Twitter link). It appears he's the first known candidate for the Pittsburgh opening to hold a sit-down. Christenson, 45, saw action in six MLB campaigns after being drafted and developed by the A's. He never gained…


Rick Honeycutt Retires From Role As Dodgers' Pitching Coach
Dodgers pitching coach Rick Honeycutt will not return to that job in 2020, president of baseball operations Andrew Friedman told reporters including MLB.com's Ken Gurnick (via Twitter). Honeycutt is expected to remain in the organization in a special assistant capacity. The departure of Honeycutt from the staff of skipper Dave Roberts will not necessarily kick…


Andrew Friedman Expects To Finalize New Contract With Dodgers Soon
Dodgers president of baseball operation Andrew Friedman is unsigned for the 2020 season, but he said in today's year-end press conference that he expects to wrap up a new contract with the team within the next few days (Twitter links via Jorge Castillo of the Los Angeles Times). Friedman also confirmed that Dave Roberts will…


Sam Fuld Declines To Interview For Managerial Vacancies With Cubs, Mets, Pirates
Former big league outfielder Sam Fuld, currently serving as the Phillies' Major League player information coordinator, declined the opportunity to interview with the Cubs, Mets, and Pirates for their managerial vacancies, MLBTR has learned.  The 37-year-old Fuld, who had developed a bit of a cult following as an all-out player for the Cubs, Rays, A's,…


Mets To Interview Eduardo Perez
The Mets will interview former big league first baseman Eduardo Perez as part of their managerial search, Mike Puma of the New York Post reports (via Twitter). Perez joins former Yankees skipper Joe Girardi, former big league outfielder Carlos Beltran, D-backs director of player development Mike Bell and Twins bench coach Derek Shelton as known…


Cubs To Interview Joe Espada, Gabe Kapler
The Cubs are interviewing Astros bench coach Joe Espada for their managerial opening today, tweets Mark Feinsand of MLB.com. Mark Gonzales of the Chicago Tribune tweets that they'll also interview recently dismissed Phillies skipper Gabe Kapler this week. Espada's Astros, of course, are still very much alive in their chase for a second World Series…


The Rockies Need To Make Tough Calls On Some Key Players
The Rockies poured $106MM into their bullpen prior to the 2018 season, signing Wade Davis to a three-year, $52MM contract (the highest annual rate ever promised to a reliever) and inking right-hander Bryan Shaw and lefty Jake McGee to matching three-year, $27MM deals. To this point, none of that trio has pitched up to his…


Quick Hits: Cubs, Dominguez, Beer
Some stray items from around the Show…. Can Theo Epstein's front office get the Cubs back on track?  Gordon Wittenmyer of the Chicago Sun-Times explores the question in a detailed look at the challenges facing the team this winter, as the team's overhaul has already led to the end of Joe Maddon's managerial tenure but…


Nationals Notes: Rendon, Robles, Taylor
Here's the latest from the Nationals, who take a 2-0 series lead into tomorrow's Game Three of the NLCS…. Could Anthony Rendon be open to the idea of a relatively short-term contract for a high average annual average?  "Some friends of Rendon believe that he's more interested in a shorter-term deal…because he might not be…


Former star outfielder Carlos Beltran has emerged as a popular candidate in managerial searches around the league, though Beltran has only one particular destination in mind.  Speaking to reporters (including Peter Abraham of the Boston Globe and Newsday's Anthony Rieber) today, Beltran said that he was only interested in managing in New York, to the…


Giancarlo Stanton Day-To-Day With Quad Strain
Giancarlo Stanton isn't in the Yankees' lineup for Game 2 of the ALCS due to a quad strain, manager Aaron Boone told James Wagner of the New York Times (Twitter links) and other reporters.  Cameron Maybin will take Stanton's spot in left field for tonight's game. Stanton suffered the injury while beating out an infield…


Latest On Pirates' Managerial Search
In what has perhaps been baseball's most nebulous search for a new manager, MLB Network's Jon Heyman provides some concrete details on the Pirates' hunt for Clint Hurdle's replacement. Heyman names Diamondbacks vice president of player development Mike Bell and Phillies player information coordinator Sam Fuld as candidates in consideration for the Pittsburgh job. Add…


Phillies To Interview Dusty Baker
The Phillies are set to interview Dusty Baker for their vacant managerial position later this week, per Mark Gonzales of the Chicago Tribune. Baker is currently serving as a special adviser to the Giants, who have granted Philadelphia permission to meet with Baker. More to come.


Manager/Front Office Notes: Girardi, Young
We've seen ample managerial turnover this season, with eight clubs looking to replace their dugout leaders. We'll check in on some news on that front as we await tonight's Game 2 of the ALCS: Joel Sherman of the New York Post examines the status of Joe Girardi, who seems likely to find a managerial job…


Red Sox Likely To Tender Jackie Bradley, Explore Trade
The Red Sox's payroll has already emerged as one of the top stories to monitor in the upcoming offseason. With Boston's "goal" of dropping their competitive balance tax number for 2020 south of the $208MM threshold, some difficult decisions are surely looming. After all, the Sox already have north of $150MM on the luxury tax…


Nationals Notes: Hudson, Anibal
The Nationals achieved a 2-0 series lead over the Cardinals in the NLCS on Saturday, with the last out of their 3-1 victory being recorded by pitcher Daniel Hudson. It also marked the culmination of a whirlwind for the righty Hudson, who caught a fair amount of flack for missing the team's Game 1 matchup–despite…


After a 2019 season that saw things go entirely sideways in Denver, changes figure to be afoot for the Rockies this offseason. Despite returning most of a roster that managed a postseason berth in 2018, Bud Black's club whimpered to a 71-91 record this past season and likely would have ended up in the NL…


AL Notes: Yankees, Astros, Red Sox
Ken Davidoff of The New York Post spoke with a Rays official in the wake of the team's close-but-not-quite battle with the mighty Houston Astros, and the Tampa employee believes his team's ALDS strategy could end up changing the shape of the postseason. "We gave the Yankees a blueprint for how to pitch them," the official told…


Report: Angels Employee Named In Skaggs Drug Case
The tragic passing of Angels pitcher Tyler Skaggs cast a pall over much of the 2019 MLB season, as fans, teammates, and team employees struggled to make sense of the promising player's untimely end. Unfortunately, today's report from ESPN's T.J. Quinn indicates that the federal investigation into Skaggs' death is foreshadowing troubling new developments (link).…


Quick Hits: Maxwell, Lorenzen, Bauer, Manfred
Former Athletics catcher Bruce Maxwell is a player known more for his ideological stances than for his performance on the diamond, but that hasn't stopped the backstop from turning a few heads while playing in Mexico this season. The San Francisco Chronicle's Susan Slusser can be counted as one who has taken the time to…


Giants To Interview Gabe Kapler
The Giants are set to interview ex-Phillies manager Gabe Kapler for their vacant managerial position, according to MLB Network's Jon Heyman. Add Kapler's name to a growing list of known candidates for the San Francisco job, which includes internal options Ron Wotus and Hensley Meulens, as well as Royals quality control/catching coach Pedro Grifol and…


CC Sabathia, Aaron Hicks Make Yankees ALCS Roster
The New York Yankees announced their ALCS roster today with a couple of familiar faces joining the fray. Veteran CC Sabathia makes the roster in what could be his final postseason appearances. The Yankees decided to go with 13 pitchers for this round, with Sabathia signing on as the extra man. It remains to be…


David Freese Announces Retirement
David Freese announced his retirement from baseball today. Freese is of course most well known for his unassailable performance in the 2011 postseason for the St. Louis Cardinals. The Missouri native improbably knocked a two-out, two-run triple for his hometown team in the bottom of the ninth of game six to keep the Cardinals alive.…


Wade Miley Left Off Astros ALCS Roster
The Houston Astros announced their roster for the American League Championship Series against the New York Yankees, which begins tonight in Houston. Two changes were made from the ALDS… Wade Miley and Myles Straw are the two casualties from the NLDS group. Miley would have been a candidate to start game four, but momentum has…


Mark Shapiro, Toronto Blue Jays Open To Extension
There may be an extension on the horizon for Toronto Blue Jays President and CEO Mark Shapiro, per The Athletic's Ken Rosenthal (via Twitter). There's not a lot of concrete action here to go off of, but both sides are open to discussing an extension as Shapiro enters the final year of his current contract.…


NLCS Injury Updates: Suzuki, Gomes, Hudson, Robles
Kurt Suzuki has been questionable since a fastball from Walker Buehler glanced off his arm and into his forehead, prompting an early exit from game five of the NLDS. Still, Suzuki is ready to return for game two, and he'll be behind the dish to catch Max Scherzer in St. Louis this afternoon, per Jesse Dougherty…


Reds Offense, Not The Bullpen, Responsible For Struggles In Close Games
The Reds bullpen crumbled down the stretch in 2019, but confidence remains high in their core group of high-impact relievers, per Bobby Nightengale of the Cincinnati Enquirer. They formed the league's best unit over the first half of the season, but the pressure never let up as the Reds finished with more one-run margins than…


Padres minor league piitchers Jacob Nix and Tom Cosgrove were arrested on criminal trespassing charges Sunday in Peoria, Ariz., after Nix allegedly entered a home through a dog door, per Jessica Suerth of 12 News. The homeowner caught Nix trying to break in at 3:30 a.m. and kicked him in the face, at which point…


The Giants have a fourth known candidate in their search for a replacement for iconic manager Bruce Bochy. The club interviewed Royals quality control and catching coach Pedro Grifol for the position on Thursday, Ken Rosenthal of The Athletic tweets. The Giants have also shown interest in two of their own assistants – bench coach…


Latest On Angels' Search For Manager
The Angels have interviewed Padres hitting coach Johnny Washington for their open managerial position, according to Scott Miller of Bleacher Report. Washington's one of four known candidates to interview for the job, joining Joe Maddon, Buck Showalter and John Farrell. It appears Washington, Showalter and Farrell will have to look elsewhere, though, as Miller writes…


Latest On Phillies' Managerial Job
On Friday, shortly after he orchestrated the firing of manager Gabe Kapler, Phillies owner John Middleton met with reporters (including Matt Breen of the Philadelphia Inquirer) to discuss the move and what's ahead for the team. Kapler was only on the job for two years, seasons in which the Phillies came out of the gate…


Latest On Padres' Managerial Search
The Padres have made a fair bit of progress in their managerial search, though it remains unclear at this point which direction they'll go. There's now added clarity on the handful of serious candidates as well as the interviewing timeline. It's now clear that Braves third base coach and former Rangers skipper Ron Washington is…


MLBTR Poll: Yasmani Grandal's Next Contract
For the second straight offseason, Yasmani Grandal is scheduled to reach free agency as the undisputed No. 1 catcher available. Grandal got to the open market last winter after a strong multiyear run with the Dodgers, but he'll return there this offseason on the heels of a quality campaign with the Brewers, who look likely…


Mets Begin In-Person Managerial Interviews
The Mets have launched their first round of managerial interviews. Carlos Beltran appears to have been the first candidate to sit down with the front office, with Andy Martin of SNY.tv reporting (Twitter links) that the sides met yesterday. It's a mite surprising to see Beltran jump to the front of the interview list, though it…


Evaluating The $200MM Contracts: Hitters
Third baseman Anthony Rendon is currently trying to help lead the Nationals to a World Series, but he'll have a busy several weeks ahead when his team's season ends. The 29-year-old, a first-time All-Star in 2019, is slated to reach free agency in roughly a month. Rendon will be hands down the premier position player…


Yankees, Astros Announce ALCS Rotation Plans
Yankees manager Aaron Boone and Astros skipper A.J. Hinch each spoke with the media today and divulged the upcoming starting pitching plans of their respective organizations. The teams have each named starters through the first three contests in the American League Championship Series. Game 1, tomorrow night in Houston, will feature Masahiro Tanaka and Zack…


Cardinals Announce NLCS Roster
When last the Nats and Cards squared off in the postseason, way back in 2012, Stephen Strasburg was out of commission. But Ryan Zimmerman and Kurt Suzuki were with the Nationals. The Cardinals will counter with a roster that includes just a few key holdovers: grizzled backstop Yadier Molina, resurgent veteran starter Adam Wainwright, and long-time…


2019-20 Qualifying Offer Value To Decline For First Time
The value of the qualifying offer will be set at $17.8MM for the coming winter, per Jayson Stark of The Athletic (via Twitter). That's down by $100K from last year's mark of $17.9MM. In every prior year that the QO has been in existence, it has risen. The offer price is set by averaging the…


Nationals Announce NLCS Roster
The Nationals have released their roster for the club's first-ever National League Championship Series. It contains a few wrinkles … In particular, the team made some notable changes in the bullpen. Key late-inning righty Daniel Hudson will begin the series on paternity leave, replaced temporarily by Wander Suero. Once Hudson is ready to return to…


Former Big Leaguers Playing Abroad: NPB Pitchers Roundup
It's always fun to keep an eye on familiar players who've taken their talents across the pond. Now that the 2019 season is in the books, it seemed an opportune time to check in. Numerous former big leaguers and others of note are playing abroad, many of them thriving in Asia's top leagues. We've seen…


Orioles Notes: Means, Holt, Bundy
Orioles lefty John Means ascended from 40-man filler to building block in less than a year's time, and the All-Star rookie sat down with MLB.com's Joe Trezza to discuss his remarkable season. Candidly, Means revealed that he was expecting to be designated for assignment to clear 40-man space last winter. He'd made an emergency September…


Former Big Leaguers Playing Abroad: NPB Hitters Roundup
It's always fun to keep an eye on familiar players who've taken their talents across the pond. Now that the 2019 season is in the books, it seemed an opportune time to check in. Numerous former big leaguers and others of note are playing abroad, many of them thriving in Asia's top leagues. We've seen…


Alex Anthopoulos On Donaldson, Riley, Offseason
Offseason planning is underway for the Braves, whom the Cardinals routed, 13-1, in Game 5 of the teams' NLDS matchup Wednesday. One of the most important questions now facing the Braves is whether they'll be able to re-sign standout third baseman Josh Donaldson. The soon-to-be 34-year-old is weeks from returning to free agency after posting…


Coaching Notes: Giants, A's, Bucs, Rangers, Mets
The Giants interviewed Athletics quality control coach Mark Kotsay for their vacant managerial position Monday, Susan Slusser of the San Francisco Chronicle relays (Jon Heyman of MLB Network reported the Giants' interest in Kotsay last week). Although Kotsay's the only known candidate the Giants have interviewed thus far, president of baseball operations Farhan Zaidi has…


Latest On Gabe Kapler's Firing
Almost two full weeks after their season ended, the Phillies finally chose to fire manager Gabe Kapler on Thursday. But if GM Matt Klentak had his way, there wouldn't have been a change. Klentak wanted to keep Kapler for 2020, though owner John Middleton ultimately made the decision to take the club in another direction,…


Comparing Gerrit Cole To The $200MM Pitchers
Astros right-hander and potential AL Cy Young winner Gerrit Cole just mowed down the Rays for the second time in the teams' LDS matchup. Thanks in large part to the sheer brilliance he displayed in the second and fifth games of the series, the Astros have moved on in the postseason and are one step…


Dave Roberts To Return As Dodgers' Manager In 2020
After losing to the Nationals in Game Five of the NLDS last night, the Dodgers will be missing the World Series for the first time since 2016.  The heartbreaking nature of Wednesday's defeat has already led to some speculation among fans and pundits that a change could (or should) be coming to the Dodgers' dugout,…


Rich Hill Hopes To Re-Sign With Dodgers
The Dodgers' season came to a bitterly disappointing conclusion Wednesday, but left-hander Rich Hill hopes it wasn't the last time he dons their uniform. The pending free agent said after the club's NLDS-ending loss to the Nationals that he wants to remain a Dodger in 2020, Andy McCullough of the Los Angeles Tiimes tweets. Hill's…


Indians Release Dioner Navarro
The Indians have released catcher Dioner Navarro, Baseball America's Kegan Lowe reports.  Navarro signed a minor league deal with the Tribe last winter, and hit .211/.339/.274 over 115 plate appearances (in 29 games) for Triple-A Columbus. It marked a return to affiliated baseball for Navarro, who sat out the 2017 season entirely due to family…


MLBTR Poll: Most Desirable Managerial Opening?
The Phillies fired Gabe Kapler on Thursday, leaving them as one of eight major league teams searching for a manager at the moment. Fellow National League clubs in the Padres, Mets, Pirates, Giants and Cubs are in the same position, while the Royals and Angels are seeking new skippers in the AL. The question is: Which…


Athletics' Sean Murphy Undergoes Knee Surgery
Athletics catcher Sean Murphy underwent a lateral meniscal debridement procedure on his left knee today, as per a team announcement.  The surgery addresses the meniscus problems that plagued Murphy this season (leading to a pair of stints on the Triple-A injured list), and the young backstop "is expected to be ready for Spring Training." Knee…


Giants Sign Drew Robinson To Minors Contract
The Giants have signed utilityman Drew Robinson to a minor league deal, as per Baseball America's Kegan Lowe.  Robinson became a free agent after being released by the Cardinals in August. Robinson appeared in only five MLB games for the Cards in 2019, a sharp dropoff after playing in 95 games (246 PA) as a…


AL Central Notes: Colome, Ramirez, Twins
In the wake of the Nationals' dramatic NLDS victory over the Dodgers last night, it is perhaps fitting that October 10 marks another red-letter day in Washington baseball history….not to mention Minnesota baseball history.  It was on this day back in 1924 that the Twins won their first World Series, though they were still several…


Twins Discussing Extension With Derek Falvey
The Twins and Derek Falvey "could soon complete a new deal" to retain the executive VP/chief baseball officer beyond the end of his current contract, ESPN's Buster Olney reports.  The specific terms of Falvey's original deal weren't released when he was hired by Minnesota after the 2016 season, though it was believed that he was…


C.J. Cron Having Thumb Injury Reevaluated
Twins first baseman C.J. Cron played through a thumb injury for much of the season's second half, twice landing on the injured list, and he'll now seek an outside opinion on the matter, chief baseball officer Derek Falvey revealed to reporters (link via Betsy Helfand of the St. Paul Pioneer Press). "There could be a potential…


This Year's Super Two Cutoff Is Abnormally Low
This year's cutoff point to determine Super Two status will be unusually low, per Adam McCalvy of MLB.com (via Twitter). While an exact cutoff point is yet unclear, McCalvy reports that Josh Hader, who has two years and 115 days of MLB service time (abbreviated as 2.115) will be eligible for arbitration this winter. In…


White Sox Name Frank Menechino Hitting Coach
The White Sox announced Thursday that they've named Frank Menechino as their new hitting coach, replacing the previously dismissed Todd Steverson. Menechino, 48, played parts of seven seasons as an infielder with the Athletics and the Blue Jays from 1999 through 2005. He spent the 2019 season as the hitting coach for the White Sox'…


Marlins Retain Stottlemyre, Hillman; Gonzalez To Explore Other Opportunities
11:10am: While Gonzalez is set to explore other opportunities, the Marlins have agreed to 2020 contracts with pitching coach Mel Stottlemyre Jr. and first base/infield coach Trey Hillman, per SiriusXM's Craig Mish (Twitter links). 11:05am: Third base coach Fredi Gonzalez has informed the Marlins that he has decided to "explore other options," MLB.com's Joe Frisaro…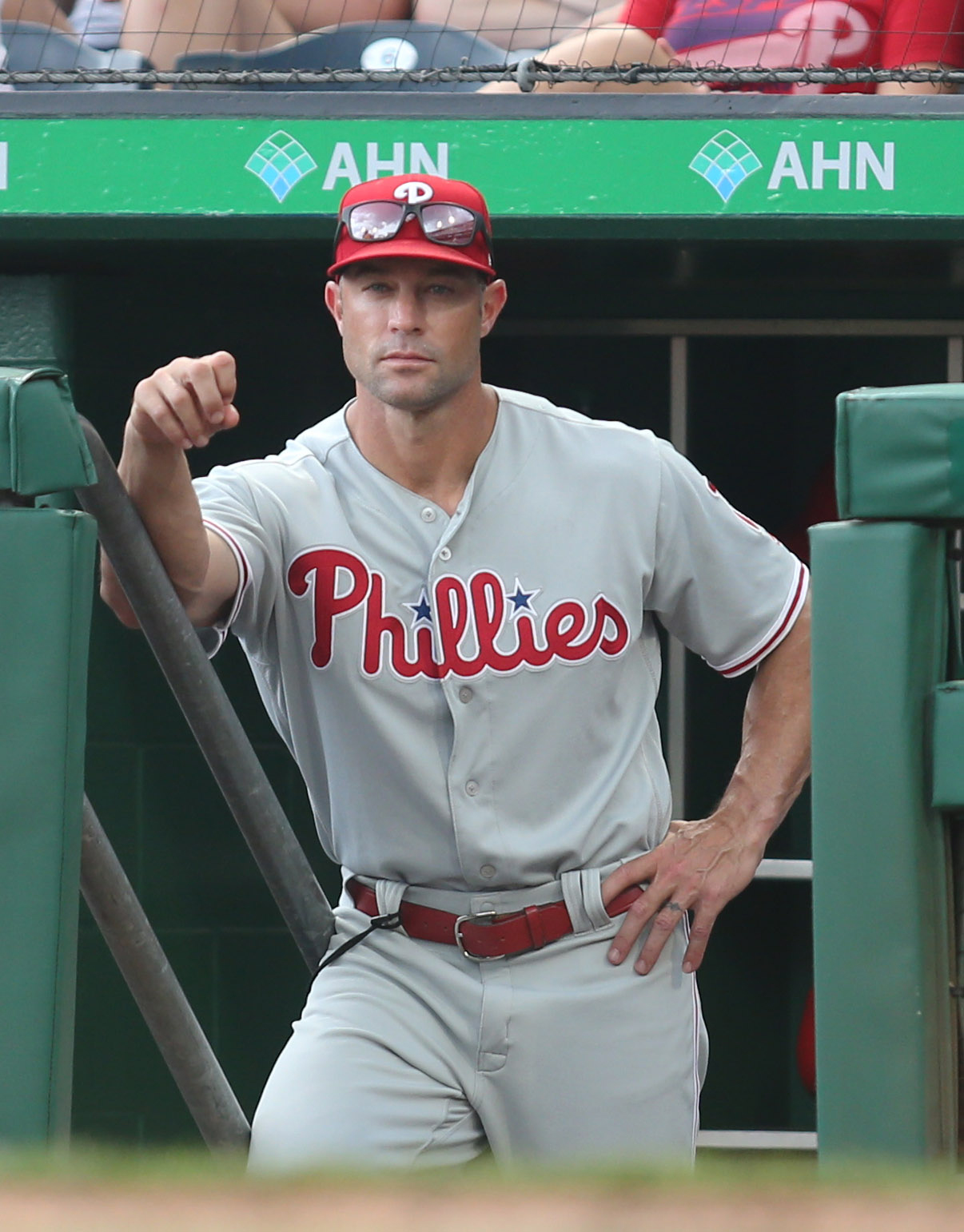 Changes are coming in Philadelphia. Gabe Kapler will not return as manager of the Phillies in 2020, the team announced on Thursday. His dismissal creates a nearly unprecedented eighth managerial vacancy around the Major Leagues. The Phillies also confirmed previous reports that Chris Young won't return as the pitching coach in 2020 and announced that…


Phillies Expected To Announce Decision On Gabe Kapler Today
With the Phillies' 2019 season long in the books, observers have been waiting and watching to see what the team will do with manager Gabe Kapler. A final decision and announcement on Kapler's fate is expected today, per Jim Salisbury of NBC Sports Philly (via Twitter). While other clubs are fully engaged in pursuit of…


MLBTR Poll: Astros-Rays Game 5
Last night's contests delivered high drama — one at the very outset, the other at the end. That left three of the four championship series spots claimed, with the Nationals joining the Cardinals in the NLCS and the Yankees already ticketed for the ALCS. But who'll square off against New York's savages? That'll be decided…


Offseason Option Decisions: Pitchers
Earlier tonight, we took a look at hitters whose clubs will soon have to decide whether to exercise their options for 2020. We'll do the same here with pitchers… Starters Chris Archer, Pirates ($9MM club option or $1.75MM buyout): Archer has undoubtedly been a major letdown for the Pirates since they sent Tyler Glasnow, Austin…


Angels To Interview Buck Showalter, John Farrell
Joe Maddon is reportedly the front-runner to take over as the Angels' next manager, but they're not going to hand him the job without first doing their due diligence on at least a few names. The club's conducting interviews with three other candidates this week, including former managers Buck Showalter and John Farrell, per reports…


The Padres have narrowed their managerial search down to "no more than five men," Kevin Acee of the San Diego Union-Tribune writes. The club interviewed experienced major league manager Brad Ausmus for the role on Wednesday, according to Acee. Jon Morosi of MLB.com previously reported the two sides would likely meet to discuss the job.…


Mets Interested In Twins Bench Coach Derek Shelton
Twins bench coach Derek Shelton has emerged as a name to watch in the Mets' search for a manager. The club has received permission to speak with Shelton, according to Joel Sherman of the New York Post, though he notes it's unclear whether the two sides will meet for a face-to-face interview. Shelton's the fourth…


Latest On Ryan Zimmerman's Future
Longtime National Ryan Zimmerman is slated to reach free agency after the season, but it doesn't appear he'll retire or wind up in another uniform in 2020. Odds are Zimmerman and the Nationals will hammer out a new agreement prior to next season, Mark Zuckerman of MASNsports.com suggests. The Nationals already control Zimmerman for another…


Twins Will Pursue "Impact" Pitching — And They Can Afford It
The Twins' best season in nearly a decade ended with yet another first-round playoff exit, and the front office now has its focus shifted to the offseason. Chief baseball officer Derek Falvey and general manager Thad Levine met with reporters today and expressed a need to add some high-caliber pitching to the ranks (link via…


Giants' Joey Bart Suffers Fractured Thumb In Arizona Fall League
8:40pm: The Giants further announced that Bart has been diagnosed with a non-displaced fracture that will not require surgery. He's expected to be recovered within four to six weeks. That'll put an end to his AFL run but should allow him a mostly normal offseason. 5:40pm: Top Giants catching prospect Joey Bart suffered a fractured…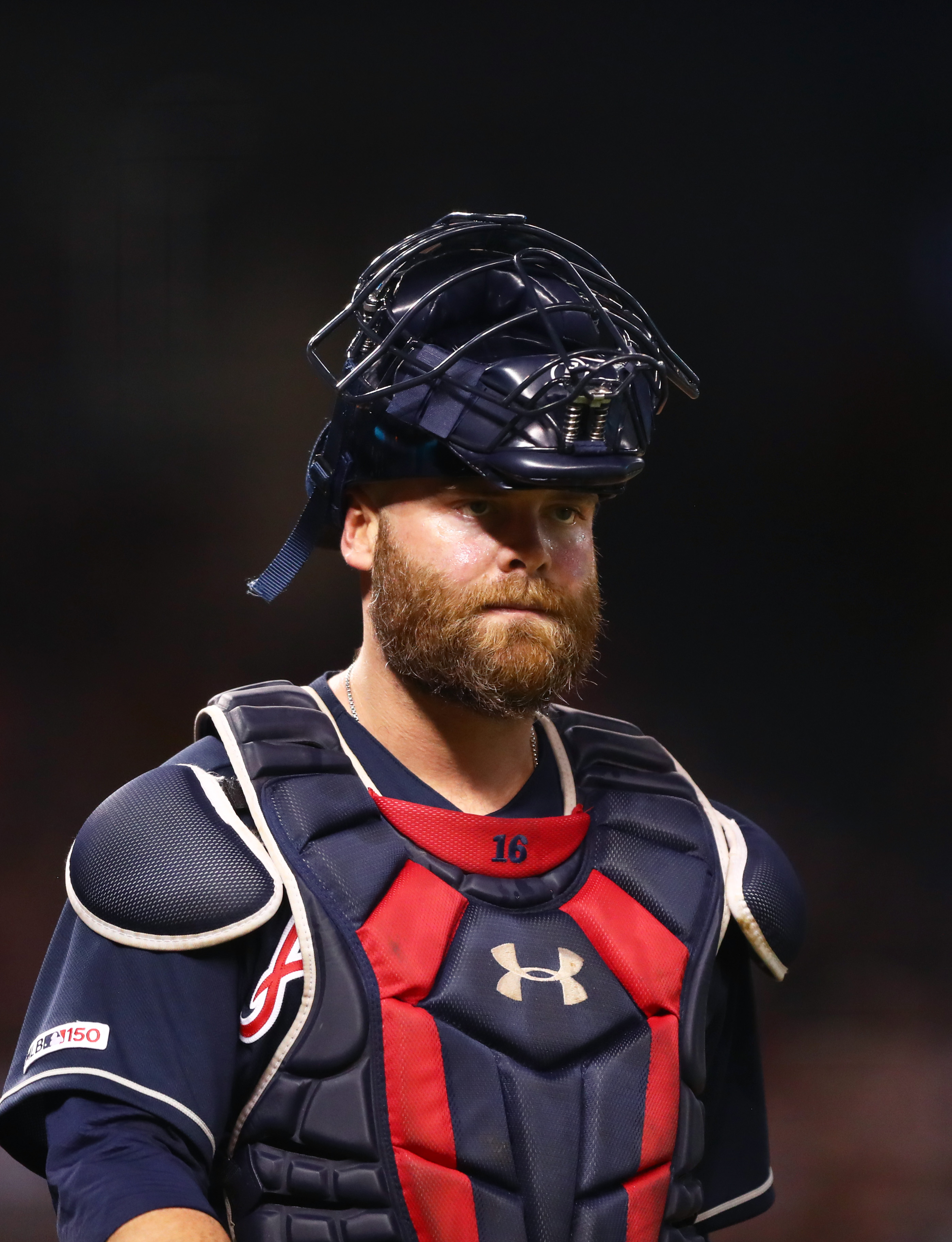 Brian McCann Announces Retirement
Seven-time All-Star catcher Brian McCann is planning to retire this offseason, he announced to reporters following the conclusion of today's NLDS loss to the Cardinals (Twitter link, with video, via FOX Sports Southwest). "It's time to go," said McCann when asked about his decision. "Fifteen years of catching — it's sad, but it's time. I knew about a…


Offseason Option Decisions: Hitters
The Twins' outstanding 2019 campaign just ended Monday, though they're already set to address one important piece of offseason business: They plan to exercise star designated hitter Nelson Cruz's $12MM option for 2020. That was something of a no-brainer move for the Twins, with whom the ageless Cruz thrived in 2019, but several other teams…


Mets Plan To Interview Carlos Beltran, Joe Girardi, Mike Bell
The Mets plan to hold in-person interviews with recently retired outfielder Carlos Beltran and Diamondbacks vice president of player development Mike Bell in their search for a new manager, Ken Rosenthal of The Athletic reports (via Twitter). MLB Network's Jon Heyman reported earlier today that the Mets are conducting phone interviews with some candidates before…


Projected Arbitration Salaries For 2020
The world's best system for projecting the arbitration salaries of MLB stars like Mookie Betts, Francisco Lindor, Kris Bryant, Aaron Judge, and Cody Bellinger.


Finding A Match In A Starling Marte Trade
Pirates center fielder Starling Marte isn't a perfect player, but he's a very good one. And he's now within two seasons of free agency, with the Bucs looking increasingly unlikely to contend before that time comes. The 31-year-old ought to have plenty of appeal, given that he can be controlled through 2021 for just $24MM…


Cubs Face Decision On Kendall Graveman
It was easy to forget since he did not pitch in 2019, but the Cubs inked righty Kendall Graveman to a fairly unique contract last winter. Now, the team will soon face a decision on his future with the organization. Graveman's deal promised him $575K for 2019 and included a $3MM club option (sans buyout)…


Twins To Exercise Club Option Over Nelson Cruz
In one of the more predictable items of early offseason business, the Twins have decided to exercise their club option over designated hitter Nelson Cruz, according to Jon Heyman of MLB Network (via Twitter). That decision will not need to be made formally until after the conclusion of the World Series, but it seems the…


Former Big Leaguers Playing Abroad: KBO Pitcher Roundup
It's always fun to keep an eye on familiar players who've taken their talents across the pond. Now that the 2019 season is in the books, it seemed an opportune time to check in. Numerous former big leaguers are playing abroad, many of them thriving in Asia's top leagues. We've seen foreign stints help spur…


MLBTR Poll: Who's Going To The NLCS?
If you like baseball (you're reading this, so you probably do), Wednesday evening already looks rather promising. All four of the National League's remaining playoff teams will square off then in win-or-go-home contests to conclude their thrilling NLDS matchups. The top-seeded Dodgers will take on the Nationals in Los Angeles, while the Braves will host…


Latest On Padres' Manager Search
While there hasn't been any word about the Padres conducting formal interviews for their vacant managerial position, the belief is they're looking at four to five candidates for the job, Kevin Acee of the San Diego Union-Tribune reports. Rangers player development field coordinator Jayce Tingler is among those in the mix, per Acee. The Padres…


NL Notes: Keuchel, Cards, Mets, Reds, Wood, Fish, DJ
Dallas Keuchel and the Braves are squaring off against the Cardinals in a memorable NLDS, but the left-hander recently told Derrick Goold of the St. Louis Post-Dispatch he's surprised the Redbirds didn't make a bigger effort to sign him when he was a free agent from November to June. "Honestly, I was fully expecting an…


Right-hander Jake Odorizzi may have made the final start of his Twins tenure on Monday. Odorizzi turned in a solid performance against the high-powered Yankees, allowing two runs on five hits (with five strikeouts and no walks) in five innings, but that wasn't enough to stave off elimination for the Twins. Minnesota fell 5-1 to…


Evaluating The $200MM Contracts: Pitchers
Houston's currently fighting for its life against Tampa Bay in the ALDS, but regardless of whether the Astros advance, they could be a few weeks away from losing one of their most valuable players to free agency. Right-handed ace and potential AL Cy Young winner Gerrit Cole is on the cusp of reaching the open…


Aaron Hicks Feels Ready To Return For ALCS
The Yankees could get an important piece back prior to their upcoming ALCS matchup against either the Astros or the Rays. Center fielder Aaron Hicks, out since early August due to a flexor strain in his right elbow, tells Mark Didtler of the Associated Press that he is "definitely" ready to return to the lineup.…


Statcast Standouts: Pending FA Hitters
There are multiple ways to evaluate the performance of hitters in Major League Baseball. You can go by the traditional back-of-the-baseball-card statistics, FanGraphs metrics or even the newfangled Statcast numbers we've seen pop up over the past couple years. For the purpose of this piece, we'll go Statcast style to take a look at the…