Bomb Product of the Day: Lee Monet's Black and Yellow Puff Sleeve Mini Knit Zebra Dress
Fall is right around the corner! And there's nothing I love more than a sweater dress and boot combo. Hop on the trend, affordably, with Lee Monet's $56 Black and Yellow Puff Sleeve Dress: The dress was a statement piece on its own, so I kept my accessories simple with Balmain black thigh high boots, a black Givenchy purse, and a beret (another favorite of mine!). Get my dress at LeeMonet.com. Hot! Or Hmm..? Want me to wear your brand? It's easy! E-mail Boo...


Snag Some 'Iconic' Products from Fashion Bomb Daily's Pop Up Shop Vendor: The Haus NYC, on Oct. 5 in NYC
Held on the 5th of October in New York City, Fashion Bomb Daily will be bringing readers a dose of fly gear, and some bomb fashion steals! One in particular being The Haus NYC.  "Whoever you are…Whatever you do… BE ICONIC" The Haus NYC states. Whether you prefer comfy 'fits, stylish logo tees and sweaters to rock on your leisure, or hats and accessories to compliment your style, The Haus NYC provides variety! And we're loving it.  An apparel brand...


Get Into Fashion Bomb Daily's Oct. 5th Pop Up Shop Vendor: In My Own Lane Boutique
On the 5th of October in New York City, Fashion Bomb Daily will be bringing out vendors for you lovely readers and you don't want to miss it. Especially when we have In My Own Lane Boutique stepping out! As consumers, it's a plus when we can admire a brand's name that's the driving force for their business. In My Own Lane Boutique caters to women who speak and live in their truth, and opt to look good while doing it! Shanelle Butler kept her daughter's nickname in mind for insp...


Emily B Was a Beaming Goddess in This All White Look From Fashion Nova!
Emily B surely knows how to keep her Instagram followers on their toes with her impeccable style! She is regular wearer of Fashion Nova and she recently rocked a bomb all white look from the immensely popular online store. Emily B went for a night out in Fashion Nova's white Don't Slip Away Maxi Dress paired with their white High Waisted Skinnies! Altogether, her look was under $70 as the maxi dress was $44.99 and the skinny jeans were $24.99. What a steal! She paired the loo


Draya Michele Was a Flawless Bombshell in This Fashion Nova Top
Draya Michele kept it flawless and cozy on the 'gram in a white satin top which she scored at Fashion Nova! Draya was rocking Fashion Nova's satin Girl In Another City Top which is available for $34.99. This top features a buttoned up front and pintucked detailing and comes in a wide size range of XS to 3X, catering to all of our Bombshells! Pair with high waisted blue jeans and a pair of clear heels for a chic look, snag your top here.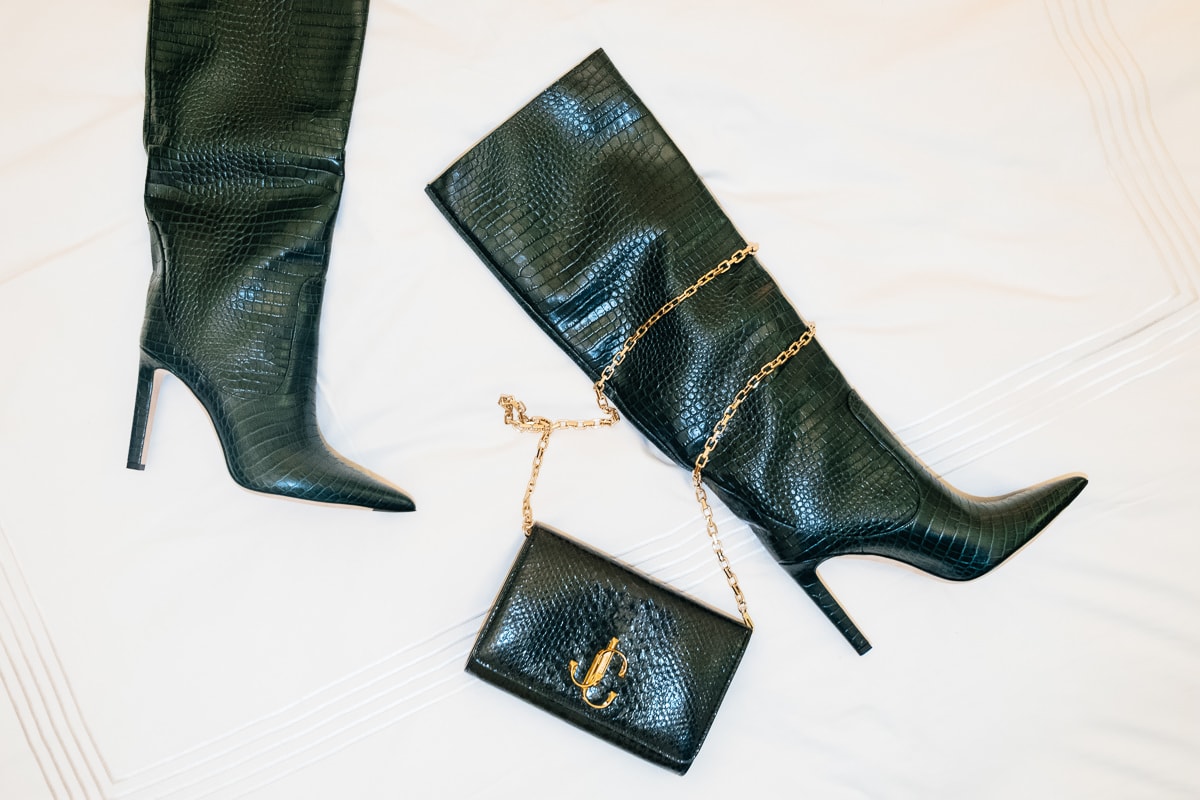 Introducing the Jimmy Choo Varenne Bag Family for Fall 2019
There's this idyllic version of the perfect day in my mind, and that day always involves NYC in the fall. The crispness in the air is enough to take away any unwanted smells, the few trees on the streets leading into Central Park have leaves turning various shades of yellow, orange, and red, and the classic New York City buildings – from brownstones to historical landmarks – are found on either side of me as I walk down the street. Scenes from one of my all-time favorite movies


Models Make the Rounds in London, Milan and NYC with Bags from Burberry, Prada and Fendi
We have entered "Fashion Month," the period of competing international fashion weeks! Buckle up, because the pics of models standing outside of parties and runway shows will be fast and furious. And for our favorite Hadids, it's the most lucrative time of the year! They'll be jetting around Europe for weeks. Let's check out the whirlwind of activity (and fantastic bags) in London, Milan and elsewhere. The post Models Make the Rounds in London, Milan and NYC with B


Your First Look at Fendi's Spring 2020 Bags
Fendi is having a moment, and despite the loss of Karl Lagerfeld earlier this year, it seems there is no stopping this storied Italian design house. Over the last year Fendi's popularity has sky-rocketed, and with the introduction of Fendi Mania, and the resurgence of the iconic Fendi Baguette Bag, the brand is once again one of the top luxury players. It seems that there is no stopping Fendi's success, and for Spring 2020, Fendi plays on its current hits, introducing interesting tak


How Marble Graphic Patterns Are Changing the Latest Trends
It seems that marble prints will never get old. Since it keeps evolving, the majority of fashion fanatics love to embrace them. At the same time, fashion designers are incorporating splashes of different colors to marble patterns. These patterns have undoubtedly revolutionized the monochromatic and traditional textures that have been celebrated for long. We are talking black and white marble textures that were all the rage in the fashion world in the past. However, you probably have s


Upcoming Events: Fashion Bomb Daily's NYC Pop Up Shop (Oct 5th), The Posh and Popular Summit (Oct 12th), and Deck the Runway (Dec 14th)!
We stay booked and busy over here at Fashion Bomb Daily! We have a few events left for the year (where did the time fly?!?). We hope to see you at one of the events below: On Saturday, October 5th, Fashion Bomb Daily will be hosting its very first Pop Up Shop in New York City! This event is free and open to the public, and will feature designers from Fashion Bomb Daily Shop, items from my closet (!), and vendors like Adoni NYC, Haute Richesse, Cream X NYC, The Haus NYC, and In My


A Look at Prada's Spring/Summer '20 Runway Bags
The buzz surrounding Prada's S/S '20 show yesterday is still being discussed. Inside of the industrial Fondazione space, bright colors and cool pastels combined to give off that quirky Prada vibe we know and expect. When talking to Miuccia Prada about this collection, it was clear that the clothing for this season focused on the wearer themselves as she stated "the person should be more important than the clothes" and that "personal style is more important than clot


Bahamas Dispatch: The Aftermath of Hurricane Dorian And What You Can Do To Help
It's usually "Better in the Bahamas", but the past two weeks for my country have been a nightmare; a nightmare we've all been desperately trying to wake up from. However, every time our eyes open, the reality hits us not only visually, but on an emotional level too grandiose to quantify. On September 1st, Hurricane Dorian made landfall on a group of major islands referred to as The Abacos. With sustained winds of 185 miles per hour, and the islands lying below sea level, storm surges...


Mya Brought the Heat in This Fashion Nova Dress!
Singer Mya showed off her curves in a recent Instagram post where she was rocking this black knit Fashion Nova dress as she geared up for the upcoming Girls' Cruise reunion! Fashion Bomb Daily always has the info on all things dealing with celebrity style and fashion, so you know we have the deets on how to achieve this look! Mya heated up Instagram with Fashion Nova's Knit With Love One Shoulder Maxi Dress, styled by @atibanewsome. This one shoulder knit dress comes in black


Fashion Bombshell of the Day: Ash Forde from East Orange, NJ
Good Afternoon, Bombshells! Today our #BombshelloftheDay is miss Ash Forde (@itsashforde) from East Orange, NJ! This lovely fashionista is inspired by fashion icons such as Lady Gaga, Tracee Ellis Ross, Rihanna, Kate Moss, and Gwen Stefani to name a few. Ash describes her style to be "…a bit of everything in one. Whether it's sporty, street, chic, girly, cosplay, haute couture boho, stage performance, runway couture, modern day, etc. …" "Basica...


Custo Barcelona's Colorful Presentation on the Runway for the SS20 Collection 'Wet Paint'
Custo Dalmau, with his keen eye for details, has managed to transcend his SS20 collection to reflect the modern woman who makes statements within her wardrobe like no other. Aside from the sweet patterning and explosive colors to magnify each look, this collection is for the domineering, sexy and fiery woman; let the record show she's anything but average.  It's to note the designer opted to bring forth individuality and strength through his pieces. Custo Barcelona showcases...


Fashion Bomb Kid of the Week: Phoenix Ariya from Washington, DC
Happy Friday eve! For this week, our Fashion Bomb Kid is Phoenix Ariya aka @thephoenixariya from Washington, DC! Phoenix is 1 years old, 12 months to be exact, and she is a baby brand ambassador from the DMV! Her mom, @feleciamoniqueblog, states: "she enjoys shopping with mommy, wearing big bows, dancing, and spending time with her family." We also couldn't resist Phoenix's big, beautiful smile and natural hair which she loves to adorn with headwraps


Slave Play: Funny, Deeply Intellectual, Deeply Disturbing (Rihanna Is a Fan)
A few days ago, my colleague Carlos casually asked what I was doing on Wednesday at 8pm. I told him I was free, but he didn't expound or offer any details. Even up until the date and time, I did not know I was going to see Slave Play, and new take on the intersection of race and sexuality created by Yale graduate and playwright Jeremy O. Harris. Harris told The Root, "Since 1992, we haven't had a revival of a black play on Broadway that wasn't written by August Wilson or Lorrain...


The Best Hobo Bags At Every Budget
It's no secret that mini bags have been dominating the handbag game for what seems like forever. I am so over the micro itty bitty bags, which are hopefully a passing trend rather than the way of the future, but I can't deny the staying power of the traditional mini bag. In this digital age, I completely understand why mini bags are at peak popularity, but I just can't seem to downsize enough to fully get on board (trust me, I've tried). Luckily for me and all my big bag lovi...


Bomb Product of the Day: Rosantica Jeweled Clutch Bags
You are getting ready for a night out on the town with your best girls. You got your freakum dress on. Your killer heels have been dusted off and looking on point. What completes your outfit? The perfect clutch bag. Italian luxury brand Rosantica design the most intricate and glamorous clutch bags around. From spherical beauties to box shaped classics, this designer brand has it all. Using glistening crystals, oversized pearls, delicate gold chains and even feathers, it is hard t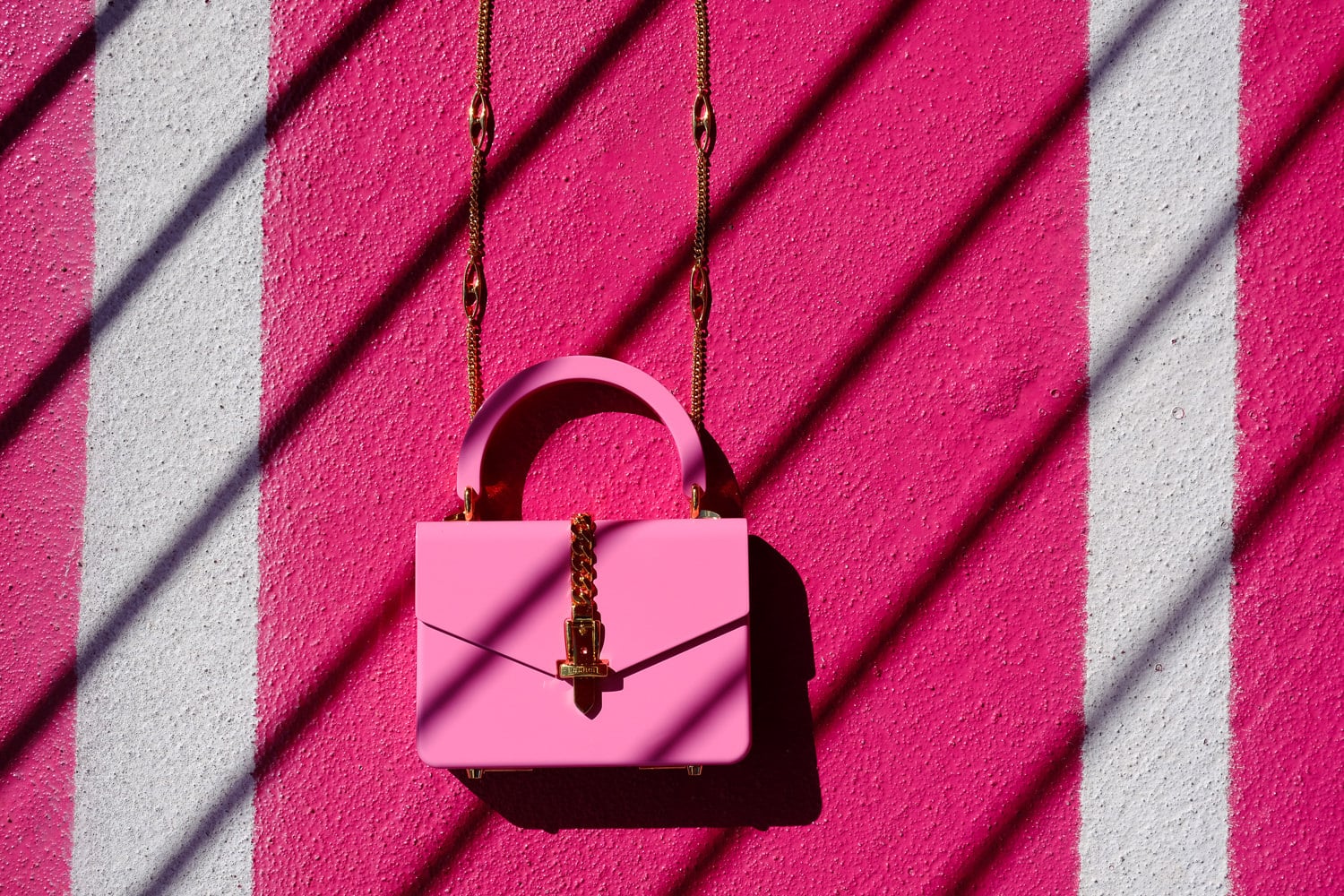 The Latest Statement Piece from Gucci Is the Sylvie 1969 Plexiglas Mini Bag
One of the reasons many of us are purse-obsessed revolves around the ability a handbag has to transform an outfit. Sure, plenty of our bags are meant to be our daily, functional bags, but we wouldn't call ourselves handbag aficionados without an appreciation for the artsy pieces designers offer. Many of us own those special pieces, knowing they are meant for specific and special occasions while also knowing that the bold statement they make is worth the lesser wear. This is the case with t


Passing Microsoft Certification Exams with ExamSnap Practice Tests
Microsoft has been around since the 1970s and since then it has brought forward some of the most groundbreaking technologies. The company has presented one of the most used operations systems in the world along with other technologies and products. However, one thing that some people don't know about Microsoft is that the company also has a certification program. Through this program, enthusiasts can take specialized exams to improve their skills and earn certifications. If you are an IT prof...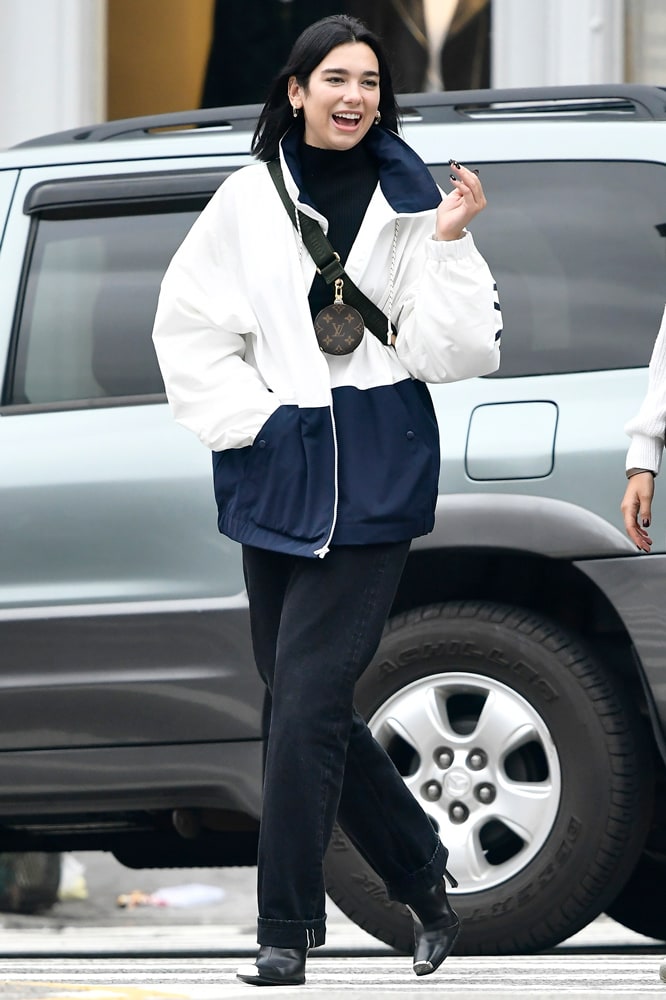 Introducing the New Louis Vuitton Pochette Bag That is Everywhere
I can't remember the last time I felt the urge to drop everything and run to the store to buy something, but that's the exact feeling that I got when I discovered the Louis Vuitton Multi Pochette. First spotted on Valentina Ferragni a mere ten days ago, we weren't even sure of the exact name of this bag (bags?) at first. In the days prior you guys helped to identify it, and I soon spotted this interesting combination of Pochette accessories worn by both musical superstars (thin


Fashion Bombshell of the Day: Zhane Smith from Atlanta
Good day Bombshells! Today our #fashionbombshelloftheday is the divine @__zhane – Zhane Smith living vivaciously in Atlanta, Ga. Zhane describes her style as "…random, outlandish, modest and sometimes out of the box. I like to look at fashion like NY fashion week everyday, some days my outfits have a story to it and some days I just felt like being different because that's what makes me happy. " "My style sometimes causes a lot of controversy and nega...


Celebs Take a Brief Respite from Fashion Weeks with Bags from Balenciaga, Louis Vuitton
Well, I thought we'd pivot right to London Fashion Week, but it looks like everyone's taking a juice break to recharge their batteries after NYFW. So here are a bunch of celebs at their casual best: celebs with no pants, celebs in bra tops, celebs in overalls! It's all here. Toni Colette and Jennifer Garner are also here to remind us what adults are actually supposed to look like. Take note, "IT" girls under 25! One day you'll all be over 30, and I won't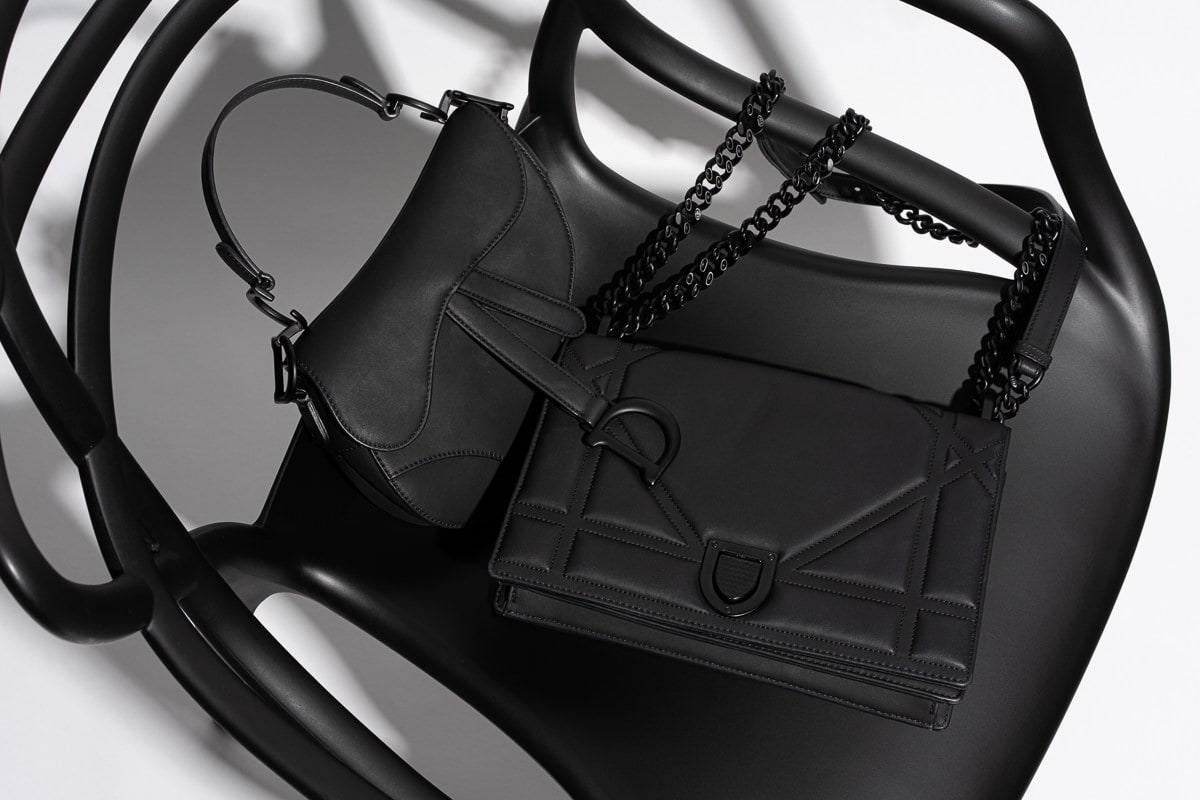 A Look at the Incredibly Covetable Dior Ultra-Matte Bags
One of the most sought after leather and hardware combinations in the handbag world is matte black. Whenever a design house releases bags with this all black everything treatment, they are instantly scooped up, and rightfully so. Black will always be the most timeless and if it's offered on an already iconic bag, it gives a modern twist that can't be denied. Dior Saddle Matte Mini | Diorama Matte The minute I heard Dior was introducing its line of Dior Ultra-Matte Handbags, I knew


Show Review: S by Serena Williams Spring 2020
By Keishel Williams TW: keishelNOTkesh Athletes and fashion go hand in hand and Serena Williams is no exception - this time, the icon has gone beyond wearing the brands and sitting front row at shows and can now officially add fashion designer to her already long, multi-hyphen portfolio. The super-mom went from grand slamming at the U.S. Open to making her debut at New York Fashion Week in a quick-serve turnover time of fewer than three days. Williams presented her direct to cons...


Riccardo Tisci's Influence Shines Bright In Burberry's Spring 2020 Bags
Last September, former Givenchy powerhouse designer Riccardo Tisci made his runway debut at Burberry. Immediately it was apparent that big changes were afoot at the iconic British brand. As Burberry aimed to modernize and reach a larger consumer base, Tisci looked to his work at Givenchy and implemented elements that worked into his designs for Burberry. To start, Tisci designed and debuted a brand new logo, which pays homage to Burberry's founder Thomas Burberry. In addition to introduc


Fashion Bombshell of the Day: Amy J @msamyj from Atlanta!
Happy Tasteful Tuesday! Today our Bombshell is @msamyj Amy J, a Creative Director and Celebrity Stylist based in Atlanta. Amy has worked with some of our favorite Bombshells, like @Tommie, Jessica White @iamjypsywhite, and @LiraGalore infusing her edgy vibe into her clients looks. Amy J is also a singer and songwriter and recently released her music video "Me and Mine" featuring @Adizthebam Her sense of style is fearless, bold, and sexy. Amy J has a keen sense for mixing textures and co...


JW Anderson Plays With Textures and Shapes for Its Spring 2020 Bags
JW Anderson first rose to popularity in the fashion world for his menswear designs. Eventually he expanded into RTW, and then LVMH purchased a stake in the company back in 2013. The brand was eventually able to expand into accessories as well, likely due to the backing of LVMH. As his profile expanded, so did his popularity, and eventually JW Anderson bags became a favorite of indie fashion lovers around the globe. Known for his modern, often sporty, and so very British aesthetic, JWA logo bags


Bomb Product of the Day: Aquazzura Power Puff Sling Back Pumps
You know that you have found a timeless must-have shoe when you feel the explicit need to have to purchase them in every single color possible. Italian luxury footwear brand Aquazzura, has done exactly that with their Powder Puff design. Image: @dino.mardini Image: @nadinesstyle Available in a whole host of different colors, textures and even heel height. The sling-back design of the original version add comfort, while the oversized power puff ball on the to adds a touch of glamour.


Fashion Bomb Daily Exclusive Editorial: Men's Trends "INTO THE COOL" Styled by Avon Dorsey
Despite the warm weather, there's no denying that Fall is on the way. Hot days have led into cool nights, and before you know it, we'll be breaking out the chunky knits, jackets, and anoraks. Of course we have all of our digs from seasons past, but Fall 2019 runway trends for men call for sleek suiting, animal prints, tie dye, and loads of layers. Resident stylist Avon Dorsey has compiled the looks below, strictly for the fellas. 3.1 Phillip Lim "Lightweight Mac" ove...


Splurge: Wendy Williams ' New York City Louis Vuitton Green Monogram On the Go Tote
Wendy Williams rocked a tee with her likeness, black jeans, and a $4,100 Louis Vuitton On the Go Tote: The bag features contrast colors and an oversize monogram for an updated take on Louis Vuitton's traditional fair. How you doin?!? The purse is not available at LouisVuitton.com, but you can get one here or for a steal at Fashionphile.com. What say you? Images: Backgrid/Louis Vuitton


Fashion Bombshell of the Day: Lauren Nicole from the UK
Happy Monday! We would like to introduce you to Monday's Bombshell of the day: Lauren Nicole aka @laurennicolefk from the United Kingdom! Laure Nicole is a 21 year-old plus-size fashionista and blogger behind The Fashion Killer blog. She is also a signed model to IMM Models and a brand ambassador to brands such Missguided, River's Island, and Pretty Little Thing. With an Instagram following of over 20k, Lauren regularly heats up Instagram feeds with her fierce and con


Insider Look at the Latest Adidas Ultraboost 2019
The new Ultraboost 2019 breaks new ground as the world's very first 3D-knitted running sneaker ever. With a sock-like fit and proprietary Boost technology innovations, feel free and your best self with the incredible Ultraboost 19, available wherever you buy Adidas shoes in Australia and throughout the globe. The new Ultraboost 19 design flows with your natural running motion. Feel your snug and secure for maximum comfort. Enjoy much more impressive energy return with these top-of-the-line...


PurseBlog Asks: How Do You Decide When to Part Ways With Your Bags?
I have packed up and moved nearly every single year over the last decade. Because of how frequently I move, I am no stranger to purging my wardrobe. When I'm preparing to pack up the contents of my four walls, I always sort through my closet before packing up any of my boxes. I go through my clothing, shoes, and handbags, ultimately deciding which items I will sell or donate during the process. Last week while assessing my current wardrobe situation (because yes, I am moving yet again), I real...


Basically Everyone Carried Bottega Veneta's The Pouch at NYFW
In the waning days of NYFW, celebs turned to one bag and one bag alone. It seems like this extremely versatile bag ended up in the hands of every fashion influencer worth her salt at roughly the same time. That's no accident, of course. Will this trend continue at the subsequent European fashion weeks? Only time will tell. But how do you feel about this NYFW "IT" bag today? The post Basically Everyone Carried Bottega Veneta's The Pouch at NYFW appeared first on PurseBlo


Bomb Product of the Day: Shay Berlain Custom Heels
Here at Fashion Bomb Daily, we love finding new and unique designers and brands making waves in the world of fashion. In comes, Na'Shay Chamberlain, the Atlanta born footwear designer who realized her dreams of working in fashion while she was studying. She dived head first by starting to customize purses, jackets as well as bags and shoes – from scratch. Thus creating the brand Shay Berlain. Individuality is key when it comes to the Shay Berlain brand. Therefore, don̵


Review: Cong Tri SS20 Collection for NYFW
As one of the most monumental weeks in fashion comes to a close, we were able to witness Nguyen Cong Tri's New York Fashion Week Spring/Summer 2020 collection that was totally worth the wait! Talk about bittersweet. Let's get into the looks.  If it's one thing that makes fashion so interesting, it's the various elements of life transpired through clothes. Between colors that emulate nature and the freedom of it all that's garnished in every stitch, the beauty of Spring has...


Bomb Product of the Day: Mistress Rocks Abyss Mules
Who doesn't love an under $100 Bomb Accessories find? Mistress Rocks is the edgier, cooler sister brand of celebrity favorite – House of CB. With a whole host of various accessories most of which are a steal at under $100. One of the current favs from the label has to be their Abyss mules. We have seen mule style shoes on the perfectly pedicured feet of all the hottest fashionistas and influencers out there. It is clear that this shoe has made a strong come-back from its' 9


NYFW-Goers Show Off the Latest Bags from Chloé and Louis Vuitton
Fashion week bag-spotting is never disappointing. Celebs feel obliged to showcase the newest, most exotic and/or most obscure bags from their collection, and it absolutely keeps us on our toes. This week, there's a healthy mix of all three, thanks to NYFW's usual crowd of heiresses, actresses and influencers. And get excited, because while NYFW concludes on Saturday, London Fashion Week starts today! London Fashion then overlaps with Milan Fashion Week, which then overlaps with Paris


Michael Kors Bets Heavy on New Logo Hardware for Its Collection Spring 2020 Bags
Michael Kors is one of the most iconic American designers of our time and his runway show presentation at NYFW is one of the most star-studded, and highly anticipated events of the week. Though Michael Kors is most synonymous with his Michael Michael Kors (who could forget the infamous Hamilton Bag) line, the show that Kors puts out at NYFW showcases the Michael Kors Collection. Perhaps it's because of that diffusion line that Michael Kors tends to group handbag lovers into two extreme cat


Meet Jenna, the young expat English teacher living in Japan. She is convinced that much of the stories linking counterfeit bag production to supporting terrorism is nothing but propaganda. After reading through her submission a few weeks ago, we actually decided to do some research to which degree this is actually the case. Morality and legality of counterfeits aside, it would be interesting to determine whether the claims are true and to what extent. Look out for an article on this very topic i


On the Scene: Shaun Ross X United Nude's Launch Party
By Keishel Williams TW: @keishelNOTkesha In the height of NYFW, model Shaun Ross celebrated the launch of his unisex shoes on Monday at a Lower East Side whitebox space filled with friends, family and close industry affiliates. Ross, who is also a musician and actor, collaborated with shoe architect brand United Nude to create a heel that men can wear every day. The model told the intimate crowd of his love for the brand (he was "so stunned by the architecture inside of ...


Show Review: Kim Shui SS20 Show Challenges Body Norms and the Idea of Feminity
This has been quite the year for the Chinese independent designer Kim Shui as she has been spotted on big time celebrities such as Kylie Jenner and Hennessy Carolina, endured copycat remakes from Fashion Nova, and was placed on Forbes 30 under 30 list for Art and Style. All in all, these were big wins as it placed the Kim Shui on the map as an independent designer to watch, making her SS20 collection as one to look forward to. Isidore Montag/ Gorunway.com Kim Shui's SS20 RTW collec


A Look At the Evelyne III 29 As Your First Hermès Bag
[Editors note: We wanted to provide a unique perspective on the Evelyne both from a first time Hermès buyer as well as a seasoned Hermès buyer, read on for the scoop from two of our writers including our very own Hermès expert] The Hermès Newbie I remember the first time I came in contact with Hermès. I was in Paris, for the first time, and dragged my reluctant mother into the flagship store on rue du Faubourg Saint-Honore. I haphazardly said to her, 'Mom, you should buy yourself a...


Fashion Bomb Kid of the Week: Cruz Simms from California
Happy Thursday! Representing for our mini Bombers and fashionistos, this week's Fashion Bomb Kid goes to Cruz Simms aka @king_cruz30 from California! Cruz Simms is only 1 years old, going on 2 years old, and he is a child influencer that heats up the Instagram feed with his fresh looks! Cruz keeps it fresh with the latest pieces in streetwear and you won't ever catch him without a pair of sneakers on his feet. His favorite styling technique is the use of monochromatic


Your First Look at Proenza Schouler's Spring 2020 Bags
I think it would be a fair assessment to say that Proenza Schouler is a brand looking forward to its next big bag hit. Accessory wise, designers Jack McCollough and Lazaro Hernandez earned their stripes with the massive successes of both the PS1 and PS11 lines. These designs have cemented Proenza Schouler's place in the handbag world, with both bags increasing both the brand's presence and power in the market. The powerhouse duo behind the brand has continued to produce new designs,


Trend Spotlight: Padded, Oversized Headbands Spotted on Celebs Like Keke Palmer, Cynthia Erivo, and Rita Ora!
New trend alert! The padded, oversized headbands have been taking over celebrity style and street style at fashion weeks. The revamp of this chic accessory can be accredited to Prada and their SS19 RTW collection which was presented at Milan Fashion Week. Every single model from the show strutted down the runway with padded headbands upon their heads in varying Springtime colors with a few featuring crystallized embellishments. Prada SS19, shot by Gio Staiano/NOWFASHION The padded headban


Love It or Leave It? Colorblocked Handbags
Colorblocking has been gaining momentum in the fashion world as of late, particularly in the world of Instagram influencers. Love them or hate them, I often look to influencers to stay on top of the latest trends. In fact, I look at Instagram way more often than I would an issue of Vogue or Elle, although I did recently purchase the September issue of Vogue based solely on the fact that Taylor Swift was on the cover, but I digress. One of my favorite Instagram influencers, Blair Eadie, has take


Introducing Marie-Claire, Founder of Acne Expert Skincare
Hey there, Bombers and Bombshells! Marie-Claire is a licensed skin therapist you should know! She is an expert in treating acne and hyperpigmentation and owns a skin care practice in Beverly Hills where she sees clients who travel from all over the world to seek her help. Marie-Claire also created a popular line of skin care products for acne, hyperpigmentation and anti aging called Acne Expert Skincare! Get yours online at www.acneexpertskincare.com and learn more @AcneE...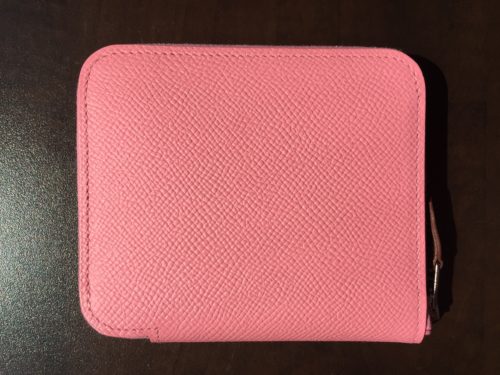 The Incredible Variety of Hermès Wallets
You use it every day. It has to be functional, well made and attractive. Every time you open your bag – there it is! – your wallet. Hermès is, of course, famous and beloved for its gorgeous purses, but what you keep inside your purse is just as important, and nothing is more important than your wallet (how else are you going to pay for all of your purchases?!?). Hermès makes a huge variety of wallets, and each is well-designed and durable. Some are incredibly versatile, doing doub...


NYFW Brings Out the Best New Bags from Jacquemus, STAUD, Mansur Gavriel and more
Prepare to be slightly overwhelmed by the wild variety of bags that models, influencers and reality stars are bringing to NYFW this year. Several of them are in no way available to the non-celebrity set yet, sadly. But it's ok, we'll wait. But of course, as we all sit around waiting with bated breath to pre-order anything good, stars like Jennifer Lopez can practically buy anything off the runway. And you might be surprised what this year's hot, new, right-off-the-runway favori


Bomb Product of the Day: Pommy Enigma Red Floral Ribbon Heels
There's nothing better than a show-stopping pair of heels that make you feel flirty and empowered. UK based brand Pommy, have created a shoe that is the epitome of femininity. Aptly named 'Enigma' in a sultry red color, this heeled sandal is decorated with delicate fabric carnations bunched along the toe strap is finished off with a sexy silk red ribbon ties into a bow around the ankle. You would be surprised that this ultimate date night heel is under $100, right? Tha


According to Longchamp, the Micro Bag Trend Is Going Strong into Spring 2020
Storied Parisian label Longchamp was first founded in 1948 as creators of luxury leather smoking pipes. After many successful years creating fine French smoking products, the company eventually expanded into small leather goods, luggage, RTW and men's collections. The luxury brand is now known worldwide for its incredible craftsmanship and leather expertise. Creative Director Sophie Delafontaine brought the collection to New York, which resonates as sort of an ode to the brand's inte


Mad About Plaid! These Bags Are the Perfect Way to Transition from Summer to Fall
The first official day of autumn isn't until September 23rd, but with Labor Day behind us, I'm already embracing my favorite season of the year. Over the last week or so, I've begun the exhilarating process of switching my wardrobe over from sundresses to sweaters and have pulled my darker colored bags out from the depths of their dust bags. I gravitate towards dark jewel-toned and neutral-colored bags for fall, it seems like a natural transition from the brighter colors I wear during the ...


Mansur Gavriel Experiments With Embossed Croc for Fall 2019
When a new handbag brand is introduced it's not often that the fashion world takes immediate notice, but that's exactly what happened when Rachel Mansur and Floriana Gavriel launched their namesake brand in 2012. What first began as a leather accessories brand with a few key styles, the brand has since launched into both RTW and shoes. Arguably the original minimalistic bag brand, the designers have stayed true to the brand's iconic aesthetic over the last 7 years, introducing


Bomb Product of the Day: Dylanlex Gilden Holden Necklace
Here at FashionBombDaily we love a good ol' trick or life hack. Dylanlex, a celebrity favourite jewellery line with fans such as Beyonce and Rihanna, have come up with the ultimate accessories styling hack: wrap a necklace around your ankle to create a multi-chain anklet. Perfectly showcased on their Instagram using the brand's $580 Gilded Holden necklace. This jewellery designer is infamous for creating chunky, yet intricately detailed necklaces, rings and bracelets. On the slightly...


Show Review: Romeo Hunte Spring 2020 "Deformation"
We're a few days into New York Fashion Week, and Romeo Hunte's collection has managed to produce angular edginess for your not-so-average streetwear! After all, as the famous saying goes, "It's not what you wear, but how you wear it". And it has been proven.  For his Spring/Summer 2020 Collection, Romeo Hunte presented his guest with pieces stripped of any convention. Instead his audience were showcased a transformative edge to business attire, casual street wear and y...



Show Review: Pyer Moss SS20 'Sister' Show Focused on Black Influence on Rock 'n' Roll
Pyer Moss premiered its highly anticipated Spring/Summer 2020 show and let me tell you…it was well worth waiting a year. Earlier last week, WSJ featured Kerby Jean-Raymond as a "disruptive" designer due to the fact he doesn't stick to the typical fashion week schedule, putting on one show a year. Many viewed this initiative as a potential failure, but Kerby Jean-Raymond once again proved them wrong. Weeks before the show, the Pyer Moss Instagram posted a link to s


New York Fashion Week is Here and This Bag is Everywhere
If you've ever lived in or happened to be visiting New York City during fashion week you know that the city streets basically transform themselves into a runway. The world's most fashionable people flock to the city for shows, events and star studded parties. And, if you've ever happened upon the location of a fashion show you'll understand when I say it is one of the most frenzied experiences. Street style photographers hound editors, influencers, buyers and aspiring fas


Show Review: Laquan Smith Spring 2020 "I Will Not, Not be Rich"
Before his Spring 2020 show yesterday, Laquan Smith was in a relaxed mood. He looked sure of himself and confident–well rested with a calm, cool demeanor. After over a decade in the business, he has hit his stride. He is no longer the industry 'wunderkind,' but a grown man with a thriving brand, whose slinky cocktail dresses and second skin bodysuits have graced the backsides of all the it girls (Rihanna, Kylie, Kendall, the list goes on). He was one of Forbes 30 under 30, and


Mark Cross Bags Have Stolen My Heart
The seasons are changing and it seems that my personal taste is changing as well. I'm a self-proclaimed logo lover, but lately, I have been gravitating towards minimalistic bags made with superior materials. This change in my handbag preference has been gradual, but I believe the root of it to be Mark Cross handbags. Specifically, Mark Cross handbags on the arm of Kate Beckinsale, but I digress. The more I see Mark Cross bags online, the more I would like to have one for myself, the styles are...


Celebs Wrap Up the Venice Film Festival with Bags from Gucci and Salvatore Ferragamo
The Venice Film Festival concluded over the weekend, and I'm personally bummed. This festival in particular truly delivered in the bag department, and celebs never dropped the ball when it came to festival glamour. But there isn't any time to mourn, because New York Fashion Week is HERE, and it started last Friday. That's right, we're already four days deep into NYFW. September is truly the best month for bag-spotting. The post Celebs Wrap Up the Venice Film Festival wi


Bomb Product of the Day: Louboutin Nappa Laminata Samotresse
Dipped in gold and fit for a Grecian goddess. The red-bottom icon Christian Louboutin has created a slip on style sandal with wing details around the ankle. The ideal summer party heeled mule. Exotically named Nappa Laminata Samotresse, these heels are elegant and fun yet, subtle. How to wear them? Think white maxi dresses delicately draped across the body or a flirty LBD mini for that understated eye-catching look. Image: www.fashionette.co.uk Image: www.fashionette.co.uk For $895,


Claire's Life: Day 1 at #NYFW in Hanifa Pink Label, Jessica Rich Shoes, and Amerie 1936 Jewels
I am reviving an old #NYFW tradition, and posting my outfits of the day from Fashion Week. With Instagram, I now just post my looks there and keep it moving. But I've got time today! Read on: For day 1, I wore all black designers you should know: A Hanifa Pink Collection Alex Midi Dress, Jessica Rich Goddess Sandals, and earrings from Amerie 1936. Dior shades and I was ready to take on the Christopher John Rogers show! Take a look at my pieces below: Stay tune for more o


Mega Bombshell Jerrika Karlae Took Over Fashion Bomb Daily's IG for NYFW Day 1 Wearing Christian Cowan
To bring us into the exciting festivities for one of the greatest weeks of September, New York Fashion Week, the beautiful Jerrika Karlae took over our IG!  View this post on Instagram #jerrikakarlae @okaykarlae will be going live from #NYFW today ! Turn on your notifications and stay tuned to our stories for a few bomb moments from #newyorkfashionweek ! Styled by @v.msmith . #instafashion #style #instastyle #fashionbombdaily #celebritystyle #fashion A post shared by...


Recap: Afffair SS20 Collection for NYFW
Pleasant Pastels, Tantalizing Tulle with Sassy Sparkles. To put it plainly, Rufat Ismayil presented a dream! View this post on Instagram #FashionBombDaily on the scene at #NYFW: the @afffair.fff show captured by @okaykarlae A post shared by Fashion Bomb Daily (@fashionbombdaily) on Sep 5, 2019 at 7:08pm PDT To kick off New York Fashion Week in the city that never sleeps, the extraordinary designer Rufat Ismayil presented Afffair's Spring/Summer 2020 collection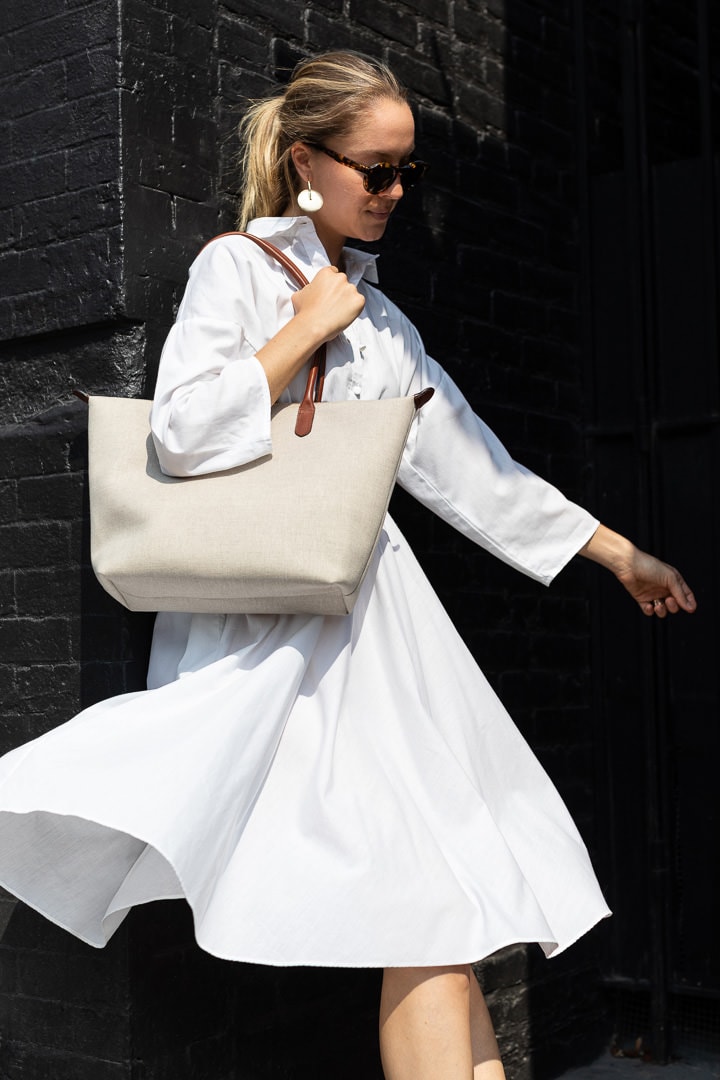 Sunday in Brooklyn with the Linjer Linen Tote
Last fall we introduced you to Linjer and gave you a peek at some of the bags the brand has to offer. In the short time since we first introduced you all to Linjer we've covered a few different bags. Linjer was built on the premise of creating high-quality, minimalist designs that don't cost an arm and a leg, and their designs and offerings reflect those principles entirely. While Linjer's leather bags are a bit more elevated, the brand also offers bags that are ideal for the e


Celebs School Us with New Bags from Balmain, Paco Rabanne and MZ Wallace
In case you managed to avoid all of your friends' "First day of school" pic posts, allow me to inform you that school is back in session! The parade of celeb mom school drop-offs and pick-ups has resumed! Celeb moms will be extra busy chauffeuring their celeb spawn back to school, and in the case of NYC celebs, they'll be even more visible than usual. Meanwhile, celeb fall fashion trends are coming at us fast, and a certain star-adorned designer cowboy boot is really taki


Nicki Minaj Releases Capsule Collection for Fendi with Elle Magazine
Nicki Minaj has collaborated with Italian house Fendi for a fire capsule collection! She debuted her new pieces in an editorial for Elle Magazine, where she flaunts silver separates, a popping pink dress, swimsuit and bag, and must have shades. Nicki looks absolutely amazing! And so does this collection! Will you be picking it up? And what do you think? Hot! or Hmm..?


The 12 Best Bag Deals for the Weekend of September 6
Why is it that the week after a holiday weekend always feels so long? Though it started off pretty slow we've all finally made it to Friday and with Friday comes a whole slew of bag deals. We're getting to that weird time of year where the sales are few and far between. The pickings are pretty slim as fall fashion is in full swing and holiday sales are in the distant future. Regardless we dug around to bring you some fresh deals and steals because here at PurseBlog, it wouldn't


Catch Up on New Hairstyles and Trends!
Every woman dreams of having beautiful hair. We are trying to find something new, looking through the glossy magazines, surfing the Net and so on. We do all of that to look better and stay tuned on the new tendencies. How much do you know of the modern hairstyling trends and ways to do your hair? Is it relevant to use a curling iron or not? Read our article if you got interested! What's new about the trends in 2019? Some of the tendencies we are going to list became extremely popula...


12 of the Most Wanted Bags for Fall 2019
In case you've been unaware the last few days, September is finally upon us, which means that the start of fall is quite literally a stones throw away. Pre-Orders for fall bags tend to pop up online mid-summer, so at this point new fall bags have been creeping up on us for sometime now. Though fall weather is not yet here, we've already got a pretty solid idea which bags are going to be everywhere when the temps do finally drop. Fall's new arrivals are, across the board, pretty


New Arrivals on the Fashion Bomb Daily Shop: LTD Creations Dark Distressed Claire Jeans Bleached as Spotted on Fantasia
Deemed as fan-faves, our Bombshells can't seem to get enough of the LTD Creations x Claire Sulmers jeans and we have more styles rolling in just for you! Our newest pieces is the LTD Creations Dark Distressed Claire Jeans Bleached which have been spotted on the lovely singer, Fantasia! Fantasia rocked the $159.99 LTD Creations Dark Distressed Claire Jeans Bleached with a white corset top, leather jacket, and heels which came together for a voguish look, styled by Daniel Hawkins!


Fashion Bomb Kid of the Week NYFW Edition: Skylar Mae from New York
In honor of New York Fashion Week this week, we are shining a spotlight on a Fashion Bomb Kid from New York that has all the style and grace of fashion week. This week's Fashion Bomb Kid is Skylar Mae aka @imskylarmae! Skylar Mae is a 2 year-old street styling fashionista, child model, and Youtuber. Skylar's favorite places to shop include Gap, Zara, River Island, and H&M where she loves to get chic basic pieces like dresses, tops, and more which allow her to put her s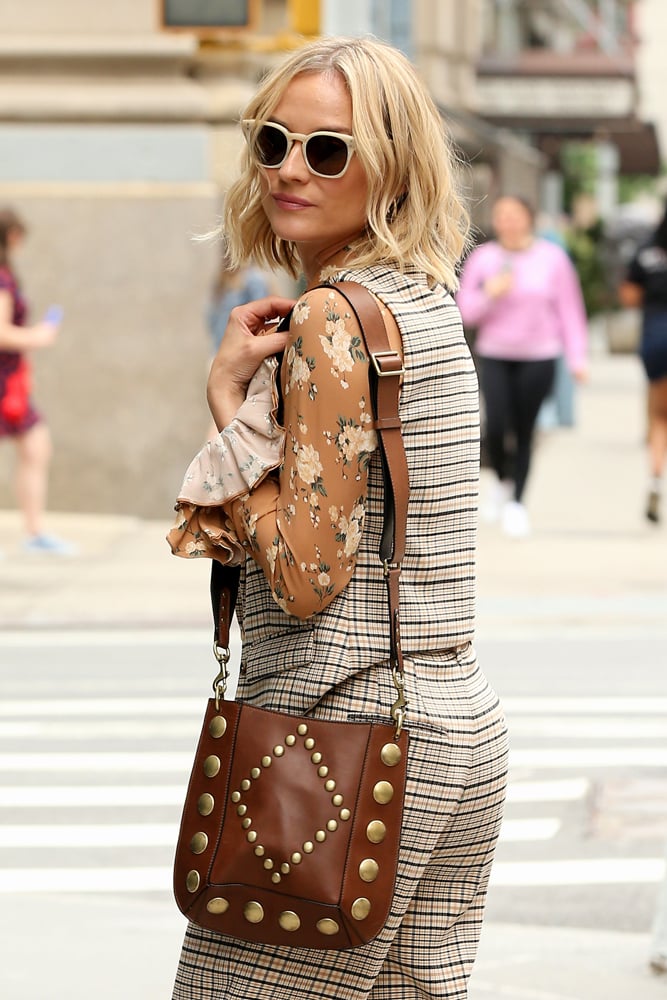 Why Aren't We Paying More Attention to Isabel Marant Handbags?
Earlier this summer I spotted celeb style star Diane Kruger carrying a studded, bohemian-chic cross body bag as she headed out of BUILD series in NYC. The bag was different from many celeb favorites of late, and though I could tell the leather was great quality and the bag appeared to be beautifully crafted, I couldn't immediately identify it. With a bit of digging I was able to positively ID the bag as the Isabel Marant Nasko Bag. Though the bag wasn't particularly my style as the o


Bomb Product of the Day: Urban Skin RX's Dermapeel Smooth & Glow Treatment 2 Step System
We have a new Bomb Product on the Market? Expert clinical skincare brand Urban Skin RX has made getting an at-home aesthetician experience more achievable with their new Dermapeel Smooth & Glow Treatment 2 Step System! The new system includes 12 Complexion Correction Chemical Peel Treatment Pads and 3 Dermaplaning Tools. This at home peel pad treatment offers similar results to a professional medical spa treatment in the comfort of your own home. Bonus: the system is vegan, free of gl


Kandi Looks Bomb in a Sai Sankoh Algeria Green Snake Printed Dress Available on
Kandi Burruss Tucker looked beautiful next to TI and Tiny's adorable daughter Heiress Harris wearing a $195 Algeria dress from FashionBombDailyShop.com's very own Sai Sankoh: The button down dress features a belt. Wear it with a high slit or completely open. I'm a fan! View this post on Instagram A post shared by Claire Sulmers (@clairesulmers) on Jul 6, 2019 at 7:38pm PDT Get yours today at FashionBombDailyShop.com. Hot! or



The Archival Revival of the Gucci 1955 Horsebit
The dive into archives of storied House bags continues to be a major push for many brands, and much of this started with Gucci. Many of the bags we see have a twist from an archival design and the reintroduction of the Gucci 1955 Horsebit is no different, as it has been modernized with similar lines and forms that were first introduced six decades ago. When you're a handbag lover and hear the word Horsebit, you think Gucci. The Gucci Horsebit is part of the brand's genetic code, be


Bomb Product of the Day: Versace Baroque SS'92 Print Mules
By Limsan Boulter (@limo_x) As part of Versace's Tribute collection where the Italian fashion powerhouse pays homage to 'the life and works of Gianni Versace' comes the Baroque SS'92 print mules. The $795 satin mule showcases the iconic black a gold filigree motif that is the epitome of the extravagant classic Versace style. These slip-on design, features 2 wide straps across the feet and a 'Versace Tribute' label. Image: Versace Would you


You're Invited: Walk Fashion Show September 8th
Hey there Bombers and Bombshells! Fashion Bomb Daily will be hosting the Walk Fashion Show taking place this Sunday, September 8th from 5-8pm! The fun goes down at Church of Holy Apostles located at 296 9th Avenue New York, NY 10001. The show kicks off at 5pm for the Walk University Children's Showcase, followed by the Emerging Designer showcase at 6:30pm and the Independent Designer Showcase at 8pm. Tickets are available to purchase at WalkFashionShow.com. See you the


Purseonals: Louis Vuitton Rose Des Vents
Some of you may remember when I wrote about my purchase of the Louis Vuitton Rose Des Vents in early spring. Suffice to say, my post was met with quite a bit of discussion. Here's a quick refresher: The SA I purchased the bag from in Paris claimed this specific Rose Des Vents (pictured above) was "limited edition" and "one of only 47 ever made." Four months later, I now realize the SA was far from truthful. In fact, the tactics he used were shady at best, which is


Celebs Cruise Around Venice with Miu Miu, Dior and Chanel
The Venice Film Festival continues, but French designers (and not Italian) seem to be de rigueur on the Venice Lido (which is just what they call their fancy Venetian beach, BTW). There is a smattering of Miu Miu here and there. Meanwhile, back on domestic shores, celebs in NYC and LA are enjoying their last gasp of summer while carrying bags from 3.1 Phillip Lim, Frame and Chanel, of course. The post Celebs Cruise Around Venice with Miu Miu, Dior and Chanel appeared first on PurseBlog.



Celeb Style: Mary J. Blige Got the Crowd Moving for the Royalty Tour Wearing an Angel Brinks 'Megatron' Catsuit
Mary J. Blige is our undisputed 'Queen of Hip-Hop Soul' with out a doubt, but I think it's about that time we deem our soulful songstress a certified fashionista, too. That is, if you haven't by now and we think you oughta!   View this post on Instagram #MaryJBlige rocked an #AngelBrinks "Megatron" catsuit at the #RoyaltyTour in NY, styled by @waymanandmicah. Thoughts? IG/Reproduction (@dandremichael) #instafashion #style #instastyle #fashionbombdaily #cele...


Celeb Stye: Blac Chyna Sparkled in a Elie Madi Gown for the VMAs After Party
For the star-studded occasion provided by MTV, celebrities came out dressed for the night to celebrate monumental achievements in the culture of music at the VMAs After Party held in Newark, NJ. And amongst the glitz and glamor most celebrities like Blac Chyna stood out! Considerably a bold choice, Blac Chyna settled for an emerald Elie Madi Gown that was bold, figure hugging and gleamy in its production. What say you, Bombers and Bombshells? Are feeling this look? Comment below! photography


Bomb Product of the Day: Christian Dior Dway Slides
By Limsan Boulter (@limo_x) Summer may be coming to a close, but we are still holding on to our vacay vibes with the comfiest shoe of them all – slides. Christian Dior have created a lust-worthy version, named Dway and we want them all. Image: @rickydaveson8 Image: @hirshleifers For a splurge at $690, these monogramed embroidered slip on sandals come in variety of colorways and patterns. Including the psychedelic, tie-dye style kaleidoscope print from the designers Spring/Su


Celine to Launch Its First Fragrance Collection With Hedi Slimane
Since Hedi Slimane signed on as Celine's newest creative director a year and a half ago, many changes have taken place. Fans were promised expansion along with a new vision for the band, and now we've learned of Slimane's latest venture for Celine—fragrance. Nearly every major designer offers a scent or two, and fragrance is an important part of a brand's DNA. A scent is said to evoke a certain feeling, memory, time or place, and for a designer, it often embodies everyt...


Lizzo Performed at Made in America Festival in Front of Jay-Z and Beyoncé in a Custom Look by Her Stylist Marko Monroe
The multitalented musical sensation, Lizzo performed over the weekend at the Made In America Festival and gave a fans like Beyonce and Jay-Z yet another empowering performance and looking good while doing so! Via Marko Monroe's IG story Lizzo rocked her set for Made In America set in a custom look by her stylist, Marko Monroe. While Marko designed the look (see sketch), the look was constructed by Howie B. who has designed looks from Lizzo before. As woman who does what she wants a...


You Should Know Marrisa Wilson New York: Stylish Jumpsuits, Modern Tops and Contemporary Clothing from Day to Night
Happy Tuesday! Today, we wanted to introduce you to Marrisa Wilson New York, a brand comprised of stylish jumpsuits, modern tops, and contemporary clothing that can take you from the boardroom to cocktail hour, stylishly. Designer Marrisa Wilson was born in New Jersey to Guyanese parents, educated in New York and Paris, and is now based back in Manhattan. Marrisa Wilson's unique, wide-ranging life experiences serve as her motivation to unite together powerful, multicultural women in...