Exercise and nutrition regimen benefits physical, cognitive health
Researchers studied the effects of a 12-week exercise regimen on 148 active-duty Air Force airmen, half of whom also received a twice-daily nutrient beverage that included protein; the omega-3 fatty acid, DHA; lutein; phospholipids; vitamin D; B vitamins and other micronutrients; along with a muscle-promoting compound known as HMB. Both groups improved in physical and cognitive function, with added gains among those who regularly consumed the nutritional beverage, the team reports.


Natural killer cells also have a memory function
Good news for the human immune system: researchers have managed to ascribe an immunological memory function to a subset of cytotoxic NK cells, which have hitherto been regarded as antigen-non-specific.


How cancer cells escape crowded tumors
When trapped in a crowded environment, cells of the human body try to escape. Scientists now discovered that it is the cell nucleus, which triggers the 'evasion reflex'. This reflex is activated once cell compression exceeds the size of the nucleus. This unexpected finding could help to predict treatment response and metastatic spreading of tumors.


Tapping secrets of Aussie spider's unique silk
The basket-web spider, which is found only in Australia, has revealed it not only weaves a unique lobster pot web but that its silk has elasticity and a gluing substance, that creates a high degree of robustness.


3000-Year-Old Orbs Provide A Glimpse of Ancient Sport
Researchers say three ancient leather balls, dug up from the tombs of horsemen in northwestern China, are the oldest such specimens from Europe or Asia. Christopher Intagliata reports. -- Read more on ScientificAmerican.com


Arthritis sufferers swear by copper bracelets and creams. But the metal's real benefit is more than skin deep.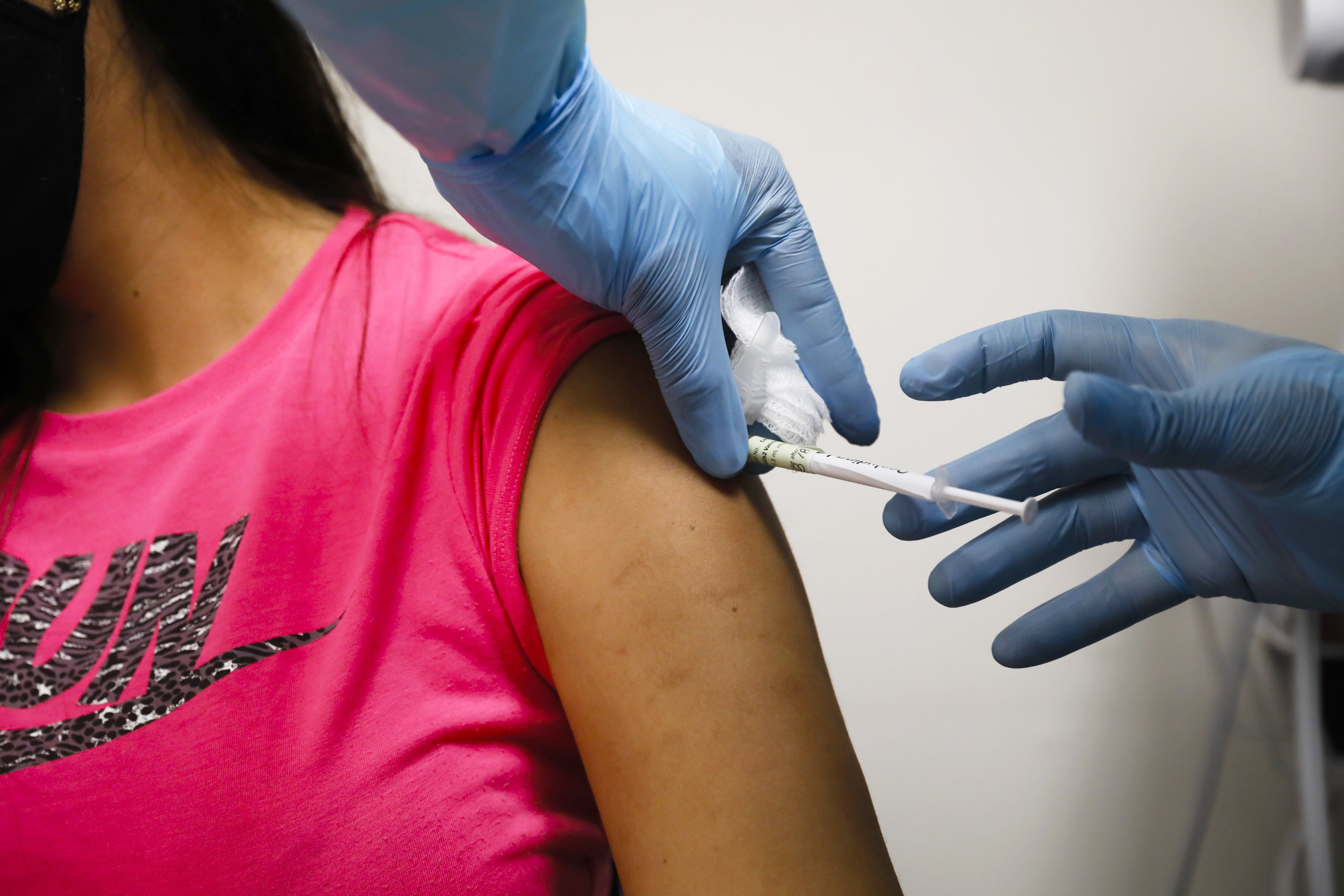 Don't Expect a COVID Vaccine before the Election
A vaccine made by Pfizer could seek emergency approval by the third week of November, but it likely won't be available to the public until mid- to late 2021 -- Read more on ScientificAmerican.com


Those funky cheese smells allow microbes to 'talk' to and feed each other
Researchers found that bacteria essential to ripening cheese can sense and respond to compounds produced by fungi in the rind and released into the air, enhancing the growth of some species of bacteria over others. The make-up of the cheese microbiome is critical to flavor and quality of the cheese.


Unhealthy behaviours trigger moral judgments that are similar to the basic emotions that contribute to our ability to survive. Two different hypotheses are to be found in the current scientific literature as to the identity of these emotions. After developing a new approach to brain imaging, a research team shows that unhealthy behaviors trigger brain responses that are similar to those prompted by bad smells.


A controllable membrane to pull carbon dioxide out of exhaust streams
A system developed by chemical engineers could provide a way of continuously removing carbon dioxide from a stream of waste gases, or even from the air. The key component is an electrochemically assisted membrane whose permeability to gas can be switched on and off at will, using no moving parts and relatively little energy.


Internet connectivity is oxygen for research and development work
Fast and reliable internet access is fundamental for research and development activity around the world. Seamless connectivity is a privilege we often take for granted. But in developing nations, technological limitations can become stumbling blocks to efficient communication and cause significant disadvantages.


Arctic Ocean sediments reveal permafrost thawing during past climate warming
Sea floor sediments of the Arctic Ocean can reveal how permafrost responds to climate warming. Researchers have found evidence of past permafrost thawing during climate warming events at the end of the last ice age. Their findings caution about what could happen in the near future: Arctic warming by only a few degrees Celsius may trigger massive permafrost thawing, coastal erosion, and the release of greenhouse gases.


Study explains the process that exacerbates MS
People with multiple sclerosis (MS) gradually develop increasing functional impairment. Researchers have now found a possible explanation for the progressive course of the disease in mice and how it can be reversed. The study can prove valuable to future treatments.


Fats fighting back against bacteria
With antibiotic-resistant superbugs on the rise, this research shows a new way that cells are using to protect themselves - using fats as a covert weapon, and giving us new insights into alternative ways to fight infection.


Calcium bursts kill drug-resistant tumor cells
Multidrug resistance (MDR) -- a process in which tumors become resistant to multiple medicines -- is the main cause of failure of cancer chemotherapy. Tumor cells often acquire MDR by boosting their production of proteins that pump drugs out of the cell, rendering the chemotherapies ineffective. Now, researchers have developed nanoparticles that release bursts of calcium inside tumor cells, inhibiting drug pumps and reversing MDR.


Red maples doing better in the city
A new study examines how trees respond to different urban intensities by comparing tree size and age, foliage nitrogen signature, nutrient and heavy metal content and other factors in forests. Not only were the trees acclimated to urban conditions in the higher density Philadelphia forests, but the red maples there were actually healthier and more productive compared to those surrounded by less urbanization in Newark.


Long-term data show a recent acceleration in chemical and physical changes in the ocean
New research uses data from two sustained open-ocean hydrographic stations in the North Atlantic Ocean near Bermuda to demonstrate recent changes in ocean physics and chemistry since the 1980s. The study shows decadal variability and recent acceleration of surface warming, salinification, deoxygenation, and changes in carbon dioxide-carbonate chemistry that drives ocean acidification.


Is sitting always bad for your mind? A new study suggests maybe not
It's generally accepted health advice that adults of all ages should sit less, move more, and engage in regular exercise to feel better and reduce the risk of chronic diseases. However, when it comes to the brain and cognition, a new study of older adults suggests that some sedentariness isn't all bad, so long as basic physical activity benchmarks are being met.


Two planets around a red dwarf
Astronomers have detected two exoplanets orbiting the star TOI-1266. The telescope thus demonstrates its high precision and takes an important step in the quest of finding potentially habitable worlds.


Scientists have revealed the significant improvements they are making in perovskite-based solar cells.


Researchers discover a uniquely quantum effect in erasing information
Researchers have discovered a uniquely quantum effect in erasing information that may have significant implications for the design of quantum computing chips. Their surprising discovery brings back to life the paradoxical 'Maxwell's demo', which has tormented physicists for over 150 years.


Plant genetic engineering to fight 'hidden hunger'
More than two billion people worldwide suffer from micronutrient malnutrition due to deficiencies in minerals and vitamins. Poor people in developing countries are most affected, as their diets are typically dominated by starchy staple foods, which are inexpensive sources of calories but contain low amounts of micronutrients. Researchers now explain how plant genetic engineering can help to sustainably address micronutrient malnutrition.


Gel instrumental in 3D bioprinting biological tissues
The eventual creation of replacement biological parts requires fully three-dimensional capabilities that two-dimensional and three-dimensional thin-film bioprinting cannot supply. Now, using a yield stress gel, engineers can place tiny aggregates of cells exactly where they want to build the complex shapes that will be necessary to replace bone, cartilage and other tissues.


Zeptoseconds: New world record in short time measurement
In the global race to measure ever shorter time spans, physicists have now measured a process that lies within the realm of zeptoseconds for the first time: the propagation of light within a molecule. A zeptosecond is a trillionth of a billionth of a second.


During COVID, scientists turn to computers to understand C4 photosynthesis
When COVID closed down their lab, a team of researchers turned to computational approaches to understand what makes some plants better adapted to transform light and carbon dioxide into yield through photosynthesis. Most plants use C3 photosynthesis, which is more common but not as efficient as C4. The researchers uncovered clues as to how C4 crops are able to express key enzymes in specialized cells that increase photosynthetic efficiency.


Most effective drugs for common type of neuropathic pain
More than 20 million people in the U.S. suffer neuropathic pain. At least 25% of those cases are classified as unexplained and considered cryptogenic sensory polyneuropathy (CSPN). There is no information to guide a physician's drug choices to treat CSPN, but a researcher recently led a first-of-its-kind prospective comparative effectiveness study.


Framework for gauging health impacts of self-driving vehicles
Autonomous vehicles (AV) are the wave of the future in the automobile industry, and there's extensive discussion about the impacts on transportation, society, the economy and the environment. However, less attention has been focused on the potential health impacts of self-driving vehicles.


Supergene discovery leads to new knowledge of fire ants
A unique study conducted by entomologists led to the discovery of a distinctive supergene in fire ant colonies that determines whether young queen ants will leave their birth colony to start their own new colony or if they will join one with multiple queens.


Marriage or not? Rituals help dating couples decide relationship future
Rituals such as those centered around holidays and other celebrations play an important part in human relationships. When dating couples engage in rituals together, they learn more about each other. And those experiences can serve as diagnostic tools of where the relationship is going, a new study shows.


Deep learning artificial intelligence keeps an eye on volcano movements
Radar satellites can collect massive amounts of remote sensing data that can detect ground movements -- surface deformations -- at volcanoes in near real time. These ground movements could signal impending volcanic activity and unrest; however, clouds and other atmospheric and instrumental disturbances can introduce significant errors in those ground movement measurements. Now, researchers have used artificial intelligence (AI) to clear up that noise, drastically facilitating and improving near


Trigger that leads to faster nerve healing
Damaged nerves regenerate faster when protein clusters are broken apart, releasing mRNAs that can be used to rebuild the nerve. Scientists have found the trigger that could be used to accelerate regrowth more.