AL Notes: Semien, Orioles, Astros
For those actively searching for a player ready to assume Anthony Rendon's former title as the game's "Most Underrated" player, Athletics shortstop Marcus Semien is making a valid case for himself in 2019. As Martin Gallegos of MLB.com notes, Semien scored his 120th run of the season on Sunday, placing him just three runs behind…


Kris Bryant Exits With Right Ankle Sprain
4:48pm: Per Rogers, Bryant will undergo an MRI tomorrow to determine the severity of the sprain. 3:12pm: In a worrisome scene at Wrigley Field today, Cubs star Kris Bryant was helped off the field after suffering an apparent ankle injury that occurred when he slipped on first base trying to beat out a ground ball.…


Zach Neal Drawing MLB Interest
It appears that former MLB pitcher Zach Neal is drawing interest from stateside clubs after logging a successful season in Japan's Nippon Professional Baseball ranks. According to a tweet from Fanrag's Jon Heyman, Neal, who has previously pitched for the Athletics and Dodgers, is drawing interest from "a lot" of MLB orgs after going 10-1 with…


Adalberto Mondesi Injures Shoulder, Done For Year
Amidst a 100-loss season, Royals fans are likely ready to pack things in with an eye toward Spring Training 2020–unfortunately, their season won't end with a bit more bad news, as it appears promising young shortstop Adalberto Mondesi reinjured his left shoulder in today's loss to the Twins. While the severity of the injury isn't…


Mariners' Austin Adams Will Require ACL Surgery
Mariners right-hander Austin Adams will need surgery to repair the torn ACL and meniscus in his right knee, according to Greg Johns of MLB.com. It's devastating news for the 28-year-old Adams, who now faces an approximate 6-8 month recovery timeline. The injury diagnosis comes after Adams underwent an MRI Sunday morning, which was precipitated by…


NL Notes: Mattingly, Freeman, Diamondbacks, Lamb
When Marlins manager Don Mattingly signed his freshly-inked two-year contract extension, he may have taken a significant pay cut to keep his position in the Miami dugout, writes Ken Rosenthal of The Athletic. While the precise financials of the contract have not been released to the public, Rosenthal's sources have indicated that Mattingly will make…


NL Notes: Zobrist, Sierra, Inciarte
The Cubs have, amazingly, lost five consecutive one-run decisions after another gut-wrenching loss to the Cardinals this afternoon. While much of the conversation regarding the end of their season will focus on this incremental collapse, the Cubs final games are also significant in that they may mark the last occasions on which Ben Zobrist will…


Rays Activate Brandon Lowe, Designate Kean Wong
The Rays have activated rookie Brandon Lowe from the 60-day injured list. Fellow infielder Kean Wong has been designated for assignment to open 40-man roster space. Lowe is hitting fifth in today's lineup and playing second base. Lowe's return is a welcome sight for Rays' fans. He last played July 2, when he went down with a…


Yankees Notes: Gleyber, Encarnacion, Sabathia
Gleyber Torres holds the dubious distinction of being the only member of the Yankees Opening Day lineup to not spend time on the injured list this season–a distinction that it appears he will maintain now that Aaron Boone has said he expects Torres back in the lineup on Tuesday (link). Torres was out of the lineup…


Red Sox Notes: Mookie, Moreland, Hembree
What had long been apparent became official Friday. The defending World Series champions would not earn a chance to defend their title in the postseason. With the Red Sox officially eliminated and many in Boston turning their attention to another team looking for a more successful title defense effort, the focus for the Sox is…


AL Notes: Royals, Yankees, Hicks, Orioles, Kepler
In a discussion with Sam Mellinger of the Kansas City Star, outgoing Royals owner David Glass reflects on his 20 years spent spearheading a Major League team, touching on a wide variety of subjects ranging from regrets, financial challenges, and the next chapter for the Royals. Glass offers some insight into the factors that led…


Injury Notes: Suzuki, Adams, Lowe, Freeland
Nationals catcher Kurt Suzuki returned to the D.C. lineup tonight for the first time in nearly two weeks, logging a pinch-hit, bases-clearing double in the 10th inning of a game against the Marlins. Though he's back to swinging a stick for the Wild Card-contending Nats, it isn't as if he's altogether healed from the elbow…


AL Notes: Yankees, Miley, Vladito
Joel Sherman of the New York Post had an interesting profile today of a Yankees pitching staff at a crossroads (link). After losing Domingo German and Dellin Betances to suspension and injury, respectively, over the past several days, the AL East-champion Bombers find themselves with a pitching picture very much in flux. "I don't look at…


The Astros activated right-hander Brad Peacock from the 10-day injured list today. Peacock has been out since August 28 with shoulder discomfort. When healthy, Peacock, 31, has turned in good results for manager A.J. Hinch, primarily as a starter. In 20 appearances (15 starts), he's worked to a 4.06 ERA with strikeout (25.4%) and walk (7.8%)…


Giants' Players Discuss Bochy's Future
The Padres' decision to fire manager Andy Green yesterday unleashed a firestorm of speculation about the franchise's all-time winningest skipper. Bruce Bochy's magnificent tenure at the helm of the Giants will come to a close next Sunday. What's in the cards after that? Bochy, 64, has no interest in discussing his long-term future, pointing to…


Bryan Abreu Making Push For Postseason Roster
The Astros are not a team with many holes. With a staff fronted by three aces, a lineup peppered with stars, and a bullpen anchored by the likes of Roberto Osuna and Ryan Pressly, Houston's squad currently holds a 33.6% chance of winning the World Series, per Fangraphs' MLB Playoff Odds calculations. It seems somewhat…


Latest On Jose Ramirez, Corey Kluber
For those in need of further evidence that Indians infielder Jose Ramirez is composed of superlative DNA, consider that, according to today's report from Mandy Bell of MLB.com, the injured star may be back in the lineup for tomorrow's game against the Phillies (link). Before Saturday's game, Ramirez took live batting practice, which could represent…


Nick Senzel To Undergo Shoulder Surgery
Reds rookie Nick Senzel is scheduled to undergo shoulder surgery next week to repair a torn labrum in his right shoulder, according to Mark Sheldon of MLB.com. A timetable for his return is not yet known. Though it was already known that Senzel's season would end prematurely, there were questions whether the injury would require…


Central Notes: White Sox, McCann, Yelich, Wong, Candelario
White Sox catcher James McCann could represent an integral part of his team's jump to contention, which might opt for a sort of veteran infusion to supplement a blossoming young core led by Yoan Moncada, Lucas Giolito, Tim Anderson, and Eloy Jimenez. As The Athletic's James Fegan writes, McCann sees himself as one of the…


Dodgers Notes: Kelly, Muncy, Hill
Dodgers reliever Joe Kelly has recently regained the form he exhibited in last season's postseason, as his 2.51 ERA in 32.1 innings since June 1st is exactly what L.A. brass had in mind when the club inked him to a three-year/$25MM deal this past winter. Unfortunately, Kelly's recent performance has been maintained despite nagging lower-body…


The Padres have relieved manager Andy Green of his duties, general manager A.J. Preller announced today in an official team release. In his wake, bench coach Rod Barajas will serve as the interim manager for the remainder of the season. More to come.


Front Office Notes: Epstein, Red Sox, Orioles
With recently returned Cubs closer Craig Kimbrel having issued another ninth-inning meltdown today–against the NL Central-leading Cardinals, no less–Chicago fans may feel disinclined to read today's piece from Chicago Sun-Times scribe Gordon Wittenmeyer, which doesn't pull any punches in evaluating the job done by team president Theo Epstein and his staff this year. In Wittenmeyer's…


The Rays have activated right-hander Yonny Chirinos from the 10-day injured list, according to Juan Toribio of MLB.com. He's been on the shelf since early August, when inflammation to his middle finger forced him to the injured list. More to come.


11:47am: Per Hoch, the MRI on Torres's right hamstring came back negative, revealing some good news for the Yankees. Assuming that he continues to feel better in the coming days, Torres shouldn't be required to miss an extended period of time. 10:14am: Yankees infielder Gleyber Torres, who exited Friday's game against the Blue Jays with…


Bruce Bochy Noncommittal On Padres Opening
Giants skipper Bruce Bochy recently recorded his 2000th victory behind the reins of a big league dugout–a nice capstone to what has largely been expected to be his final season as a manager. However, with the firing of Andy Green in San Diego, speculation has already mounted around a potential Bochy-San Diego reunion. As we…


NL East Notes: Marlins, Mets, Nationals, Kendrick
With the Marlins reaching the vaunted 100-loss mark, CEO Derek Jeter spoke on Friday about his team's approach to the impending offseason, with the Miami Herald's Barry Jackson speculating on what the winter may hold. This season, the club ranked second-to-last in payroll, dishing out just $70MM in total salary expenditures. However, with Martin Prado…


West Notes: Lyles, Astros, Turner, Pence, A's
Right-hander Jordan Lyles has been terrific for the Brewers since they acquired him from the Pirates prior to the July trade deadline, but he almost ended up elsewhere before Milwaukee grabbed him. The Astros showed "strong interest" in Lyles leading up to the deadline, Robert Murray of The Athletic reports in a subscription piece delving…


Jon Daniels, Chris Woodward On Elvis Andrus
Shortstop Elvis Andrus is one of multiple high-profile Rangers hitters to endure disappointing seasons. The low-value performances of Andrus, second baseman Rougned Odor and outfielder Nomar Mazara have put forth at least partially explain why the Rangers are on their way to a third straight sub-.500 campaign. No member of the trio entered the year…


Diamondbacks To Activate Luke Weaver On Saturday
Diamondbacks right-hander Luke Weaver will return from the injured list Saturday to start in San Diego, Steve Gilbert of MLB.com tweets. Because he's on the 60-day IL, the D-backs will need to re-add Weaver to their 40-man roster, though they currently have an opening. Saturday's outing will be the first since May 26 for Weaver,…


A dream season for the Diamondbacks' Ketel Marte has come to a premature end. The club has shut down the second baseman/outfielder on account of a stress reaction in his back, Nick Piecoro of the Arizona Republic reports. The injury doesn't figure to affect Marte going forward, as general manager Mike Hazen said he won't…


Justin Smoak's time with the Blue Jays is all but certain to come to an end when Toronto plays its final game this season. The rebuilding Jays will want to get a look at Rowdy Tellez, who has already begun to cut into Smoak's playing time, and Smoak is set to become a free agent…


Latest On Edwin Encarnacion, Gary Sanchez
Despite the litany of injuries they've dealt with this season, the Yankees earned their 100th victory of the season and clinched the American League East on Thursday. Now, with the playoffs looming, they've got a couple of injured sluggers on the way back. Designated hitter/first baseman Edwin Encarnacion should rejoin the team on a season-ending…


Yankees first baseman Luke Voit has switched representation and is now a client of Excel Sports Management. Agent Casey Close will represent him, MLBTR's Tim Dierkes reports. This is a high-profile hire for Voit, who's on the verge of wrapping up his first extensive season in the majors. Voit debuted with the Cardinals back in…


Brad Peacock Could Return Sunday
The Astros' pitching staff received great news Friday when standout reliever Ryan Pressly came back from injury. In yet another welcome development for the club, fellow right-hander Brad Peacock isn't far from rejoining Pressly and the rest of Houston's pitchers. Manager A.J. Hinch told Brian McTaggart of MLB.com and other reporters Peacock could return from…


Report: Domingo German Won't Pitch Again In 2019
Yankees right-hander Domingo German, who was placed on administrative leave under the MLB-MLBPA Joint Domestic Violence Policy, won't pitch another inning in 2019, ESPN's Buster Olney reports (via Twitter). That includes both the regular season and the postseason. Olney notes that the case is not yet "fully resolved Andy Martino further reports that there…


East Notes: Red Sox, La Russa, Mets, Callaway, Bichette
Set to miss the playoffs for the first time since 2015, the Red Sox have already made a few changes to their front office. They let go of president of baseball operations Dave Dombrowski on Sept. 8, and then followed his firing with the dismissals of senior VP of baseball ops Frank Wren and special…


AL East Notes: Torres, Jays, Rays, Red Sox
Another day, another alarming health situation for the Yankees. Second baseman Gleyber Torres left the team's game against Toronto on Friday after slipping on the outfield grass and potentially suffering an injury to his right knee (video via MLB.com). Torres initially stayed in the game in the wake of his fourth-inning fall, but the Yankees…


The Indians took a massive hit in late August when third baseman Jose Ramirez fractured the hamate bone in his right hand. Now, with the Indians fighting for a wild-card spot in the American League, Ramirez is working toward a regular-season return. There's at least a possibility he'll back for the team's road series against…


Frankie Montas To Rejoin A's Next Week
Athletics right-hander Frankie Montas will return from suspension during the club's series against the Angels, which begins Tuesday, Martin Gallegos of MLB.com reports. Montas will be eligible to pitch Wednesday, but it's not yet clear whether the 26-year-old will start or relieve during his late-season comeback. With a 2.70 ERA/2.90 FIP and 9.7 K/9 against…


Injury Notes: Cain, Segura, Hand, Betts, Upton
The latest on several notable injury situations from around the league… Lorenzo Cain was forced out of the Brewers' game Thursday afternoon due to left ankle discomfort, the team announced.  Cain hit a solo homer in the bottom of the fourth, but was replaced by Trent Grisham in center field in the top of the…


The Astros have one of their best pitchers back from the injured list. Barely four weeks after Ryan Pressly underwent an arthroscopic knee procedure, he's been reinstated from the IL, the team announced. A four- to six-week timeline was projected at the time of the surgery. Pressly, 30, returns to the 'Stros with enough time…


Blue Jays Claim Breyvic Valera, Designate Ryan Dull
The Blue Jays announced that they've claimed infielder Breyvic Valera off waivers from the Yankees and, to create room on the 40-man roster, designated right-hander Ryan Dull for assignment. Toronto claimed Dull himself off waivers from the Yankees just two days ago. He'd yet to pitch in a game for the Jays. The Yankees claimed…


Padres' Andy Green Reportedly On Hot Seat
Even though the Padres made a huge splash in free agency last winter with the signing of Manny Machado for $300MM over 10 years, only a select few pegged them as playoff contenders entering 2019. Now, with the season nearing a conclusion, the Padres own a 69-84 record and will miss the playoffs for the…


NL Central Notes: Cardinals, Taillon, Taylor
With Kolten Wong unlikely to play for at least "several days," the Cardinals will turn to Tommy Edman at second base and return Matt Carpenter to regular duties at third base, per Derrick Goold of the St. Louis Post-Dispatch. Wong is undergoing an MRI to determine the severity of a left hamstring strain he suffered…


AL Central Notes: Twins, Falvey, A. Gordon, Yolmer
Twins chief baseball officer Derek Falvey has done impressive work atop the team's front office since his hiring in 2016. Considering his success with the Twins and his Boston roots, he could land on the Red Sox's radar as they seek a replacement for fired president of baseball operations Dave Dombrowski. At this point, though,…


Rangers Select Tim Federowicz, Transfer Joey Gallo To 60-Day IL
The Rangers have selected the contract of catcher Tim Federowicz from Triple-A Nashville, the team announced (Evan Grant of the Dallas Morning News was first to report the move). They transferred slugger Joey Gallo to the 60-day injured list to create 40-man roster room for Federowicz. Gallo, on the IL since July 24 with a…


Three Needs: Chicago White Sox
We're bringing back our "Three Needs" series, in which we take a look at the chief issues to be addressed for clubs that have fallen out of contention. We've already focused on the Mariners and the Tigers, and now we'll turn our attention to a White Sox team that's about to conclude its 11th straight season…


Stan Kasten: "I Am Completely Certain" Andrew Friedman Returns To Dodgers In 2020
The contract status of Dodgers president of baseball operations Andrew Friedman has led to some speculation about the executive's future in Los Angeles, though team president Stan Kasten left little doubt that he expects Friedman to stay with the team.  When asked by Bill Plunkett of the Orange County Register if Friedman would continue to…


Red Sox Part Ways With Frank Wren, Eddie Bane
4:45pm: Wren was fired and Bane's contract wasn't renewed, according to Alex Speier of the Boston Globe (Twitter link). 4:31pm: In the wake of Dave Dombrowski's firing as general manager, the Red Sox continue to make moves in their front office, as MLB Network's Jon Heyman (Twitter links) reports that senior VP of baseball operations…


Cubs Activate Craig Kimbrel From Injured List
The Cubs have activated closer Craig Kimbrel from the 10-day injured list, the team announced.  Kimbrel is set to pitch for the first time since September 1 (with an IL placement on September 5), after being sidelined with right elbow inflammation. Reinforcements couldn't come at a more welcome time for the Cubs, who are locked…


Mariners Notes: Felix, Dipoto, Long
The latest from Seattle…. With Felix Hernandez likely approaching the end of his days in a Mariners uniform, The Athletic's Corey Brock (subscription required) took a look back at the right-hander's often-outstanding career.  The piece covers Hernandez's initial signing with the organization as a 16-year-old in 2002, noting that he rejected overtures from the Braves…


Orioles Outright Ty Blach To Triple-A
The Orioles announced that Ty Blach has been outrighted to Triple-A, after the left-hander cleared waivers.  Blach was designated for assignment on Monday, clearing roster space for the O's to claim Eric Hanhold away from the Mets. Blach was himself a waiver claim for the Orioles back in August, though after coming from the Giants,…


The Marlins and manager Don Mattingly have agreed on a contract extension, as per Daniel Alvarez-Montes of El Extrabase (Twitter link).  The deal will be officially announced tomorrow at a press conference. Mattingly's four-year contract was set to expire after the season, and there had been a great deal of speculation that the skipper's time…


Anthony Rizzo, Addison Russell Return For Cubs
In extremely relieving news for the playoff-contending Cubs, star first baseman Anthony Rizzo is already returning from an injury that looked as if it would prematurely end his regular season. Rizzo's leading off for the Cubs on Thursday in their crucial matchup against the NL Central-leading Cardinals, Chicago announced. The Cubs also activated shortstop Addison…


Edinson Volquez Open-Minded About Returning To Rangers In 2020
As recently as late July, veteran right-hander Edinson Volquez's goal was simply to rehabilitate an elbow injury sufficiently enough to return to a big league mound before season's end. After that, he suggested, retirement was his likeliest path. However, a return to health appears to at least have him reconsidering that trajectory. Volquez tells Evan…


Domingo German Placed On Administrative Leave Under Domestic Violence Policy
1:04pm: The Yankees announced that they've selected the contract of right-hander Michael King to fill German's spot on the 40-man and active rosters. King pitched 46 innings across four minor league levels in 2019 but hasn't appeared in a game since Sept. 1. 12:43pm: Yankees right-hander Domingo German has been placed on administrative leave under…


Rusney Castillo Won't Opt Out Of Red Sox Contract
Caught in one of the more unusual contractual situations in recent baseball history, Rusney Castillo will remain with the Red Sox in 2020, as he tells Stephanie Apstein of Sports Illustrated that he won't exercise his opt-out clause for the final year of his contract.  As per the terms of that original seven-year, $72.5MM deal,…


We're bringing back our "Three Needs" series, in which we take a look at the chief issues to be addressed for clubs that have fallen out of contention. We started with the Mariners and will now turn to a Tigers club that is finishing out a brutal season … [Detroit Tigers Depth Chart] 1. Work The Wire…


Kolten Wong Suffers Hamstring Injury
The NL Central-leading Cardinals suffered a notable injury during their game against the Cubs on Thursday. Second baseman Kolten Wong departed with a left hamstring issue, as Mark Gonzales of the Chicago Tribune was among those to report. He's day-to-day. The Cardinals shifted third baseman Tommy Edman to second in place of Wong and plugged…


Health Notes: Hill, Pham, Nats, Padres
Let's check in on a few notable health situations from around the majors… Dodgers southpaw Rich Hill's strained left MCL looked like a possible season-ender when it happened last week, but the 39-year-old will manage to rejoin the club before the playoffs. The plan is for Hill to take a major league mound again next…


Cole Hamels Dealing With Shoulder Fatigue
The Cubs received some welcome news Thursday when first baseman Anthony Rizzo, closer Craig Kimbrel and shortstop Addison Russell returned from injuries. But everything isn't great on that front for the Cubs, who have scratched left-hander Cole Hamels from his Saturday start because of fatigue in his pitching shoulder, per Jordan Bastian of MLB.com. Fellow…


NL Notes: Carpenter, Phillies, Pirates, Cubs
The Cardinals look to be on their way to an NL Central title, but their 2019 success has come in spite of an uncharacteristically pedestrian year from third baseman Matt Carpenter. With the Cardinals trying to hold on in their division, Carpenter has taken a backseat to rookie Tommy Edman at the hot corner. While…


Josh Donaldson On Braves Tenure
After back-to-back injury-limited seasons divided between Toronto and Cleveland, former AL MVP Josh Donaldson settled for a short-term contract in free agency last winter. Donaldson accepted the Braves' one-year, $23MM offer in hopes of a bounce-back campaign that would propel him to a larger deal this offseason. That'll likely come to fruition in a couple…


Matt Klentak On Realmuto, Deadline, Pitching, Kapler & Staff
While the Phillies aren't buried yet, their season is hanging on by a thread. Against that backdrop, GM Matt Klentak addressed a variety of topics yesterday with reporters including Jim Salisbury of CSNPhilly.com. Looking forward, Klentak spoke glowingly of backstop J.T. Realmuto, whose big season has been a bright spot — and will likely prompt extension…


Orioles Notes: Cobb, Harvey, Castro
The Orioles are hopeful that right-hander Alex Cobb will be ready to go for Spring Training 2020, manager Brandon Hyde tells Roch Kubatko of MASNsports.com. The 31-year-old righty (32 next month) is recovering from surgery to repair a labrum tear in his right hip as well as a separate procedure that repaired a meniscus tear…


Phillies Will Pursue Realmuto Extension In Offseason
Although the Phillies are hanging in the National League wild-card race as time runs out in the regular season, it seems fair to say this year hasn't quite gone according to plan for the club. After missing the playoffs for the seventh straight time in 2018, the Phillies reeled in more established talent than anyone…


Jakob Junis Shut Down For Remainder Of 2019
The Royals have decided to shut down right-hander Jakob Junis for the remainder of the season, skipper Ned Yost told reporters including Lynn Worthy of the Kansas City Star (via Twitter). He'll be replaced in the rotation by Eric Skoglund. It seems the club did not want to extend the workload for Junis, who has…


We're obviously not going to see a repeat Cy Young winner in the American League this year. Rays left-hander Blake Snell took home the award a season ago, but his output has fallen off somewhat since 2018, and he just returned from a several-week absence anyway. There's another Ray, right-hander Charlie Morton, who may have…


Blake Treinen Diagnosed With Stress Reaction In His Back
The Athletics are shutting down right-hander Blake Treinen for the remainder of the regular season due to a back issue, manager Bob Melvin announced after today's game (Twitter links via Susan Slusser of the San Francisco Chronicle). MLB.com's Martin Gallegos tweets that Treinen has been diagnosed with a stress reaction in his back. The issue…


The Blue Jays have claimed right-handed reliever Ryan Dull off waivers from the Yankees, per announcements from both teams. Lefty Tim Mayza, who suffered a torn ulnar collateral ligament over the weekend, was transferred to the 60-day injured list in a corresponding roster move. Dull, 29, has bounced from the A's, to the Giants, to…


Aaron Sanchez May Not Be Ready For Start Of 2020 Season
Details surrounding Aaron Sanchez's shoulder surgery last week remain unusually sparse, but Astros manager A.J. Hinch indicated to reporters today that Sanchez's rehab process could carry into the 2020 season (Twitter link via Brian McTaggart of MLB.com). The uncertainty surrounding Sanchez's readiness for the 2020 season only further muddies the Astros' decision on whether to…


Angels Select Kaleb Cowart, Place Luis Rengifo On 60-Day IL
5:05pm: The Angels have now announced Cowart's selection to the MLB roster. To clear space on the 40-man roster, fellow infielder Luis Rengifo has been placed on the 60-day injured list. Rengifo sustained a fractured hamate bone in his left hand, the team announced, thus bringing his rookie season to a close. In 406 plate…


Joey Gallo Might Not Return In 2019
While Rangers slugger Joey Gallo was eyeing a Sept. 20 return to the lineup, that's no longer a realistic return date, Evan Grant of the Dallas Morning News tweets. The Rangers aren't certain that Gallo will make it back to the team at all before season's end, he adds. Gallo has been out for nearly…


The Braves are hopeful that outfielder Ender Inciarte will be ready for activation early next week, manager Brian Snitker tells reporters including MLB.com's Mark Bowman. Inciarte is working to recover from a hamstring strain. When the injury initially occurred one month ago, it was estimated at a four to six week recovery timeframe. Inciarte is…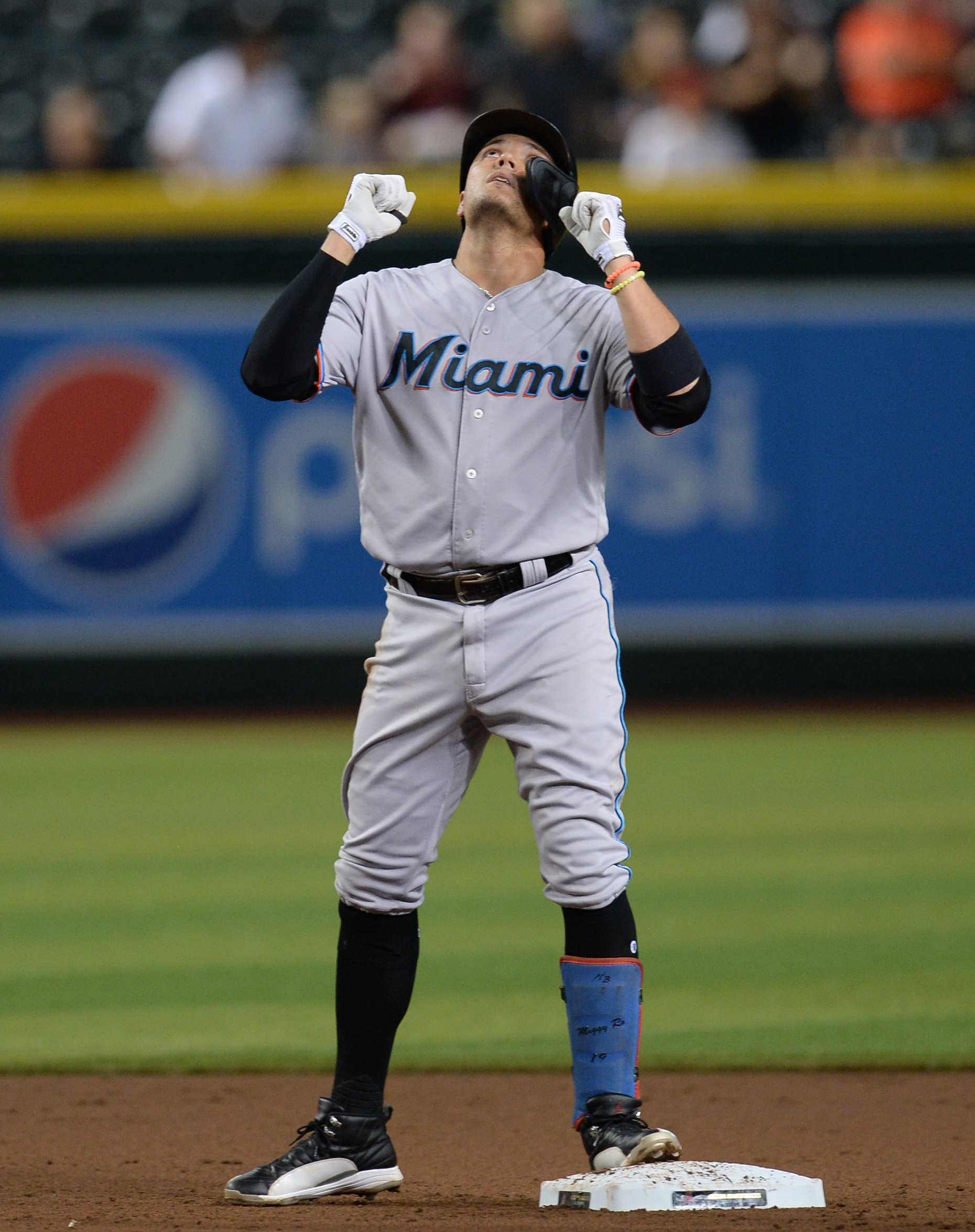 Marlins, Miguel Rojas Agree To Extension
3:25pm: The two sides have reached an agreement on a two-year deal with a club option, Heyman tweets. 1:36pm: The Marlins and infielder Miguel Rojas are working to finalize a contract extension, MLB Network's Jon Heyman reports (via Twitter). The two sides are "believed" to be discussing a two-year pact with an option for a…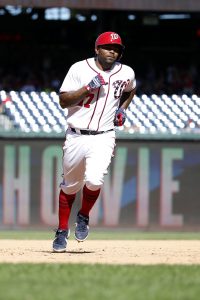 Howie Kendrick Is Still Killing The Ball
It was June 11 that I wrote a piece titled "Howie Kendrick Is Killing The Ball." At that point in 2019, the veteran National had quietly been one of the majors' most effective hitters of the season. Kendrick was then the proud owner of a .333/.376/.604 line with a 149 wRC+ in 178 plate appearances,…


Padres To Shut Down Chris Paddack
As expected, the Padres have brought an early end to star rookie Chris Paddack's season. The right-hander's start against the Brewers on Tuesday will go down as his last of the year, Kevin Acee of the San Diego Union-Tribune reports. Paddack concluded his season in excellent fashion, tossing five innings of one-run, one-hit ball with…


David Price Likely Done For Season
It appears injured Red Sox left-hander David Price's season will come to an early end. The Red Sox are "most likely" to shut him down for the rest of 2019, manager Alex Cora told Chris Cotillo of MassLive.com and other reporters. This is anything but a shocking development, as Price's left wrist continues to trouble…


Cubs Place Addison Russell On Concussion IL
The Cubs decided yesterday to place infielder Addison Russell on the 7-day concussion injured list, as Gordon Wittenmyer of the Chicago Sun-Times reports. By doing so, the organization will avoid paying Russell a $100K roster bonus. As Wittenmyer explains, this outwardly innocuous move makes for a complicated situation from a variety of perspectives. It's even…


Yankees Activate Giancarlo Stanton
Giancarlo Stanton has officially been activated from the 60-day injured list, the Yankees announced Wednesday. In order to open a spot on the 40-man roster, the Yankees placed Dellin Betances on the 60-day IL. Betances suffered a partial tear of his Achilles tendon in his first appearance of the 2019 season. Stanton's return to the…


Red Sox Notes: Betts, Price, J.D., Chavis
Red Sox right fielder Mookie Betts underwent an MRI on Monday that revealed left foot inflammation, according to Jason Mastrodonato of the Boston Herald. The issue has kept Betts out since Sept. 12, and with the Red Sox's playoff hopes all but dead, he doesn't seem like a lock to return in 2019. As you'd…


Latest On Yonny Chirinos, Brandon Lowe
The Rays' pitching staff has gotten a couple major injury reinforcements back in recent days as the club attempts to earn an American League wild-card spot. Right-hander Tyler Glasnow returned from a months-long absence Sept. 8, while lefty Blake Snell came back Tuesday after sitting for several weeks. Righty Yonny Chirinos, out since Aug. 4…


Breakout Diamondbacks star Ketel Marte was pulled from last night's game after experiencing back stiffness, as Zach Buchanan of The Athletic was among those to cover (Twitter links). He'll undergo an MRI today. There's no realistic chance at this point for the Arizona organization to complete a surprising run back to the postseason. But any…


Pirates Select Contract Of Jake Elmore
The Pirates have selected the contract of utilityman Jake Elmore, per a club announcement. He'll fill out the active roster down the stretch. Elmore, 32, was on and off the Pittsburgh 40-man roster earlier this season. He has appeared in parts of six MLB campaigns, each time with a different ballclub, making him something of…


Dodgers Notes: Hill, Stripling, Verdugo, Turner
Let's check in on the National League's top-ranked club as the postseason approaches… The Dodgers have seemingly avoided an especially negative outcome with left-hander Rich Hill, whose season looked to be in jeopardy when he suffered a strained MCL in his left knee last week. The same type of injury kept Hill out for the…


Yankees Activate Luis Severino, Designate Breyvic Valera
The Yankees announced Tuesday that they've reinstated Luis Severino from the 60-day injured list. In order to open a spot on the 40-man roster, New York has designated infielder Breyvic Valera for assignment. Severino's return to the rotation tonight will be a boon for a Yankees club that has seen its starters struggle immensely in the season's…


Felipe Vazquez Arrested & Charged In Florida
In a stunning and deeply troubling turn of events, Pirates pitcher Felipe Vazquez has been arrested and charged with a series of crimes in the state of Florida, according to James Santelli of CBS Pittsburgh. Vazquez, a resident of Florida, is in custody after being arrested today in Pennsylvania. The underlying behavior alleged is exceedingly…


Mariners Activate Domingo Santana
The Mariners announced that they have activated outfielder Domingo Santana from the 10-day injured list. He has missed about a month owing to an elbow injury. While the M's are obviously out of contention, they'll be glad to allow Santana a chance to see some more MLB pitching before the season wraps up. The club…


Astros Stop Collin McHugh's Throwing Program
The Astros have shut down Collin McHugh after the right-hander experienced continued pain during his latest throwing session, manager A.J. Hinch told reporters (Twitter link via FOX 26's Mark Berman). While the team hasn't formally indicated that McHugh's season is over, the latest setback certainly calls into question whether he'll be able to contribute again in…


Braves Select John Ryan Murphy
The Braves announced today that they have selected the contract of catcher John Ryan Murphy. A 40-man roster spot was cleared by placing injured utilityman Charlie Culberson on the 60-day injured list. Murphy, 28, was added over the summer in a minor swap with the Diamondbacks. He had struggled to a .177/.250/.419 batting line in…


Jason Kipnis Diagnosed With Hamate Fracture
An MRI performed on Indians second baseman Jason Kipnis revealed a fracture in the hook of the hamate bone in his right wrist, the team announced Tuesday. The team is currently scheduling a followup appointment for him, but surgery is expected to be required, which would sideline Kipnis for four to six weeks and ostensibly…


We're bringing back our "Three Needs" series, in which we take a look at the chief issues to be addressed for clubs that have fallen out of contention. We'll start things up with the Mariners, who opened the season at a sprint before hitting the skids … [Seattle Mariners Depth Chart] 1. Invest In A…


West Notes: Posey, Leclerc, La Stella, Padres
This has been a career-worst offensive season for Giants catcher Buster Posey, but the hip surgery the potential Hall of Famer underwent a year ago may be among the reasons for his decline at the plate, as John Shea of the San Francisco Chronicle observes. If so, there's hope Posey will bounce back in 2020,…


Early Trade Deadline Re-Assessment: NL West
It has only been about six weeks, so it's too soon to judge with finality how this year's trade deadline maneuvers will play out. That said, we're already most of the way through the period — the regular season portion, at least — for which rental players were acquired. Even players with future control are…


Corey Dickerson Out For Remainder Of Season
The Phillies announced that outfielder Corey Dickerson has been placed on the 60-day injured list due to a fractured navicular bone in his left foot, thus ending his season. Right-hander Edubray Ramos was activated from the injured list in his place. The move to acquire Dickerson from the Pirates for international bonus allotments and salary…


We just polled the MLBTR readership regarding the state of the American League Most Valuable Player race. There's a clear preference for Mike Trout, even if he's going to miss the last few weeks of the season. Injuries could well impact the state of the National League MVP voting as well. Not long before Trout…


Rays left-hander Blake Snell is set to make his long-awaited return from the injured list, the team announced. Snell will start for the Rays in a road game against the Dodgers on Tuesday, and his activation will give the club a franchise-record 38 active players. The Rays have been without Snell since July 25, when…


Health Notes: Marwin, Kintzler, Marlins, Rockies
The latest on a few notable health situations from around the majors… The Twins welcomed utilityman Marwin Gonzalez back from injury Monday in their win over the White Sox. Gonzalez hadn't played since Aug. 27 because of an abdominal issue. His presence should help make up for the absence of fellow utilityman Ehire Adrianza (down…


NL Injury Notes: Baez, Weaver, Brewers, Rockies
The Cubs will evaluate shortstop Javier Baez by week's end to see when he'll be able to start rehab activity, Gordon Wittenmyer of the Chicago Sun-Times tweets. The club has been without Baez for just about all of September because of a hairline fracture in his left thumb, and it's likely the injury will prevent…


Edwin Encarnacion Expects To Return Before End Of Regular Season
Alarm bells were raised when Yankees slugger Edwin Encarnacion turned up with an oblique strain recently, as a significant version of that injury could easily spell a lengthy absence. But the progress has been so promising that the veteran says he believes he'll return to the field of play in the next two weeks, as…