Nationals To Extend Dave Martinez
The Nationals have agreed to a contract extension with manager Dave Martinez, reports MLB Network's Jon Heyman (via Twitter). It's a three-year, $7.5MM contract that will take effect in 2021, Bob Nightengale of USA Today was among those to tweet. His previous three-year contract was set to expire at season's end, and the Nats had…


The Twins announced that they have designated right-hander Homer Bailey for assignment and selected fellow righty Edwar Colina. This is a surprising outcome for Bailey, a former Red who revived his career between Kansas City and Oakland last year. The Twins, fresh off an AL Central title, then signed Bailey to a one-year, $7MM guarantee…


The Mariners have claimed right-hander Ian Hamilton off waivers from the White Sox, per an announcement from Seattle. The White Sox designated Hamilton for assignment Sept. 18. Thanks in part to shoulder problems, the 25-year-old Hamilton – who attended high school and college in Washington state – hasn't taken the mound since Aug. 11. So…


The Reds have released right-handed reliever Nate Jones, Mark Sheldon of MLB.com was among those to report. The Reds previously designated Jones for assignment on Tuesday. Jones, a native of nearby Kentucky, joined the Reds on a minor league contract in the offseason and wound up throwing 18 2/3 innings out of their bullpen this…


Giancarlo Stanton Won't Opt Out Of Contract
Yankees designated hitter/outfielder Giancarlo Stanton won't opt out of his contract at the end of the season, Jon Heyman of MLB Network tweets. This is the only opt-out opportunity for Stanton, who still has another seven years and $215MM left on the 13-year, $325MM extension he signed with the Marlins before the 2015 season. Considering…


AL Notes: Eloy, Royals, Tigers, Rangers, Rowdy
White Sox left fielder Eloy Jimenez suffered a mid-foot sprain on Thursday, and the club doesn't expect to have him for its season-ending series against the Cubs, manager Rick Renteria told Scott Merkin of MLB.com and other reporters. It's unknown whether an early playoff return is in jeopardy for Jimenez, who has helped the White…


The Cubs have selected infielder Patrick Wisdom, optioned first baseman/outfielder Jose Martinez and placed right-hander Manuel Rodriguez on the 45-day injured list, Sahadev Sharma of The Athletic was among those to report. Wisdom could now see his first action with the Cubs, who signed him to a minor league contract Aug. 23. He began his…


J.D. Martinez Doesn't Expect To Opt Out
Red Sox designated hitter J.D. Martinez will face an opt-out decision at season's end, but the slugger told Jen McCaffrey of The Athletic and other reporters Friday that he's unlikely to leave behind the remainder of his contract. "Given the situation, I'm probably not leaning that way," said Martinez, who will discuss the matter with…


Giants Activate Jeff Samardzija
The Giants have activated right-hander Jeff Samardzija from the injured list. He'll start the second game of their doubleheader against the Padres on Friday. This could be the final Giants outing for Samardzija, who's a pending free agent. Samardzija hasn't made an appearance since Aug. 7, after which he went on the IL with a…


Previewing The 2020-21 Free Agent Class: Catchers
The 2020 season is already winding down, and while more than half the players in baseball are eyeing postseason bids in this year's expanded format, free agency looms not far beyond. It's difficult to forecast just how the market will treat free agents in the wake of the sweeping revenue losses throughout the sport. Mookie…


Greg Holland Dealing With Oblique Injury
Royals closer Greg Holland was shut down after warming up last night due to an oblique injury, tweets Jeffrey Flanagan of MLB.com. That issue could seemingly render him unavailable for the remainder of the season. Regardless of whether Holland gets into one of Kansas City's final three games, it's hard to paint his 2020 season…


Dakota Hudson Could Require Surgery
It's already known that Cardinals righty Dakota Hudson won't pitch again in 2020 after being placed on the 45-day IL due to a forearm strain, but it sounds as though there's mounting concern regarding the injury. Derrick Goold of the St. Louis Post-Dispatch reports that the Cardinals have been exploring both treatment and surgical options,…


Brewers Place Corbin Burnes On IL With Oblique Strain
The Brewers have placed right-hander Corbin Burnes on the 10-day injured list with a left oblique strain, the team announced. They recalled infielder Ryon Healy and righty J.P. Feyereisen in corresponding moves. Burnes left his final start of the regular season Thursday, a crucial loss to the Cardinals, with an injury, though it was reported…


Corbin Burnes Exits Start With Lower Back Issue
Brewers right-hander Corbin Burnes left his start Thursday with lower back discomfort, Adam McCalvy of MLB.com was among those to report. Burnes, making his final start of the regular season, lasted just 3 2/3 innings and yielded three earned runs on six hits against the division-rival Cardinals. Thursday's performance was among the worst outings of…


Monte Harrison Changes Representation
Marlins outfielder Monte Harrison has changed agencies and hired MVP Sports Group as representation, Mark Feinsand of MLB.com reports. MLBTR has made a note of it in our Agency Database. Harrison, who turned 25 in August, became a pro when the Brewers chose him in the second round of the 2014 draft. He eventually turned…


Blue Jays Activate Nate Pearson, Designate Wilmer Font
5:16pm: Toronto has designated Font for assignment, Nicholson-Smith tweets. 3:39pm: The Blue Jays are activating right-hander Nate Pearson from the 10-day injured list and removing fellow righty Wilmer Font from their roster, Ben Nicholson-Smith of Sportsnet was among those to report. It's not clear what the Blue Jays will do with Font, but he's out…


Latest On Chris Sale, Eduardo Rodriguez
The Red Sox have gone all season without their two best starters, left-handers Chris Sale and Eduardo Rodriguez, because of health problems. Thanks in part to their absences, the Red Sox have gone a horrible 22-34 – the second-worst record in the American League. However, the hope is that the Red Sox will have one…


Kevin Gausman Open To Staying With Giants
Although he's soon to become one of the top free-agent pitchers in the majors, right-hander Kevin Gausman has interest in remaining with the Giants, Henry Schulman of the San Francisco Chronicle reports. As Schulman points out, you'd expect that type of sentiment from a pending free agent. However, Gausman noted that the presence of Giants…


Athletics Place J.B. Wendelken On Injured List
The Athletics have placed right-handed reliever J.B. Wendelken on the injured list and recalled righty James Kaprielian, per a team announcement. The club didn't provide a reason for Wendelken's IL placement, nor will it announce why it sent him to the IL, according to Susan Slusser of the San Francisco Chronicle. If Wendelken ends up…


Steve Cohen Plans To Name Sandy Alderson Mets President
Earlier this week it was reported that Steve Cohen would likely bring former GM Sandy Alderson back to the Mets if approved by 23 of the league's owners. At the time an advisory role was suggested, but MLB Network's Jon Heyman reports that Cohen will instead name Alderson the team president, placing him in charge…


Cardinals Place Carlos Martinez On IL With Oblique Strain
The Cardinals have placed right-hander Carlos Martinez on the 10-day injured list with a left oblique strain and recalled righty Johan Oviedo, per a team announcement. With oblique injuries often leading to weeks-long absences, this figures to end the season for Martinez, who has logged all five of his 2020 appearances out of the Cardinals'…


Michael Conforto Done For Season
The Mets have placed outfielder Michael Conforto on the injured list with hamstring tightness and recalled infielder Luis Guillorme, Anthony DiComo of MLB.com was among those to report. This will end Conforto's season. Plenty has gone wrong this year for the Mets, who entered the campaign with playoff aspirations but have since stumbled to a…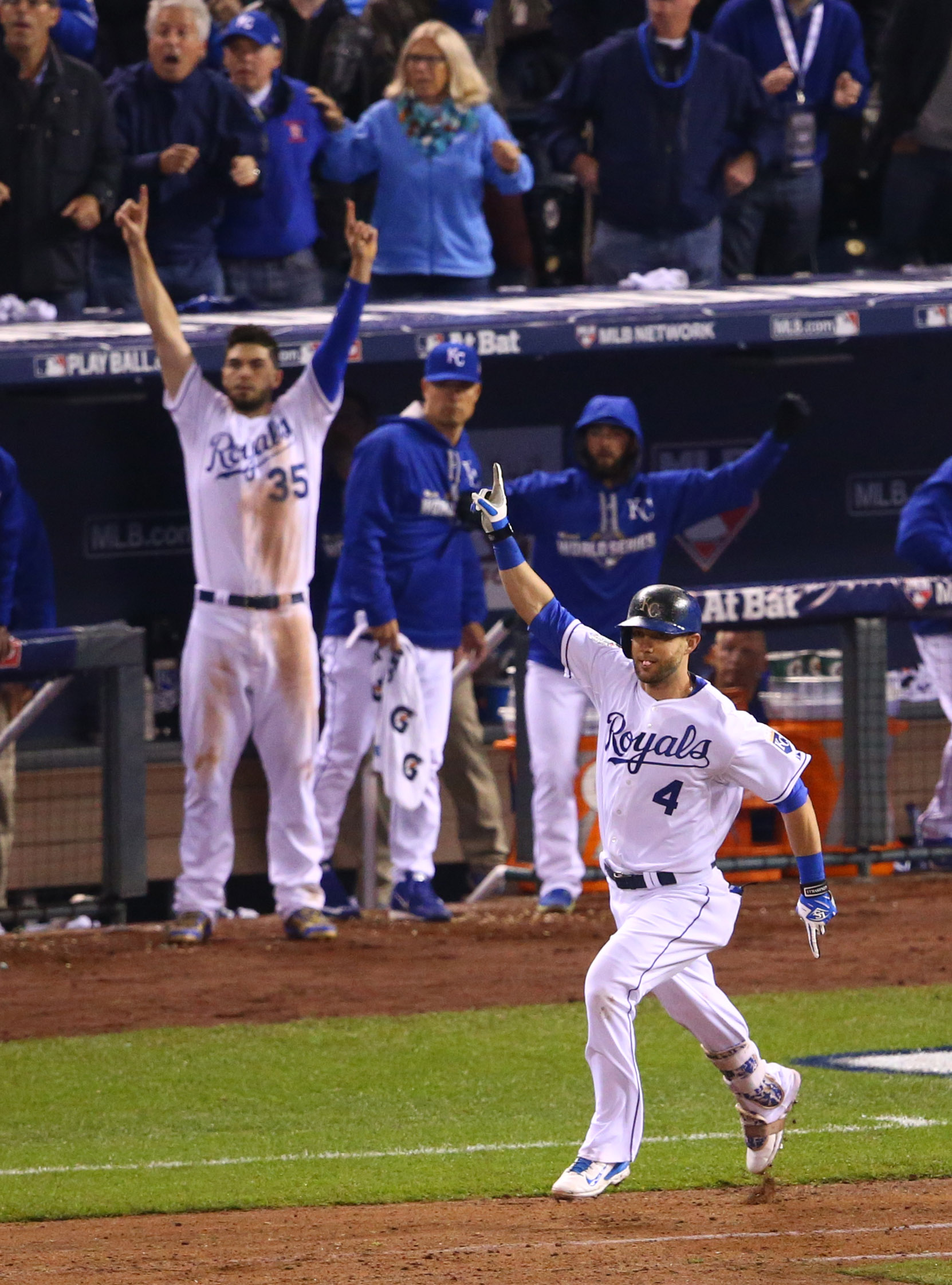 Alex Gordon To Retire At Season's End
Royals icon Alex Gordon is set to announce his retirement after a 14-year career at the Major League level, reports Jeffrey Flanagan of MLB.com (via Twitter). The club has confirmed Gordon's retirement. He'll play out the remainder of the current season before formally calling it a career. Now 36 years old, Gordon was the No.…


MLB, Turner Sports Reach Reported $3.7 Billion Media Rights Extension
Major League Baseball and Turner Sports announced Thursday morning a seven-year media rights extension that will run through the 2028 season. John Ourand and Eric Prisbell of Sports Business Journal report that the agreement will see Turner Sports pay roughly $535MM annually in the new agreement — a 65 percent increase over their previous deal's…


Rangers Designate Nick Goody, Select Andrew Romine
The Rangers have designated right-hander Nick Goody for assignment and selected infielder Andrew Romine, the team announced. Goody, whom the Rangers claimed from the Indians last winter, has posted a couple of respectable seasons since he debuted in 2015 with the Yankees. He logged a 3.54 ERA/4.62 FIP with 11.07 K/9 and 4.87 BB/9 over…


Latest On Carlos Martinez, Dakota Hudson
When the Cardinals drew up their season plans way back before the start of Spring Training, they surely envisioned Carlos Martinez and Dakota Hudson playing significant roles on the pitching staff. That's not quite how things turned out, though the club is still quite likely headed for the postseason. The embattled Martinez was pulled from…


White Sox Designate Steve Cishek, Ross Detwiler For Assignment
The White Sox on Thursday announced that they've designated veteran right-hander Steve Cishek and lefty Ross Detwiler for assignment. Their spots on the active and 40-man rosters will go to lefties Aaron Bummer and Carlos Rodon, who have been reinstated from the 45-day injured list. Cishek, 34, inked a one-year, $6MM deal with the ChiSox…


Rhys Hoskins Unlikely To Return Before End Of Regular Season
The Phillies are fighting for their playoff lives, but they'll have to do so without one of their best hitters, as manager Joe Girardi said Wednesday that first baseman Rhys Hoskins is a long shot to return before the regular season draws to a close (Twitter link via Todd Zolecki of MLB.com). Hoskins, out with…


Max Fried Dealing With Ankle Issue
Braves southpaw Max Fried exited his start against the Marlins on Wednesday after one inning because of a tweaked left ankle, the team announced. Fried previously missed time with a left-side muscle spasm in his lumbar spine. With the Braves having clinched yet another NL East title and looking for their first World Series title…


5:56pm: The Padres are worried they'll lose Clevinger for the playoffs because of a muscle strain or tendonitis, Kevin Acee of the San Diego Union-Tribune reports. He's scheduled to undergo an MRI. 4:18pm: Padres right-hander Mike Clevinger threw a 1-2-3 first inning with two strikeouts against the Angels on Wednesday, but he departed after that…


Michael Conforto Remains Open To Extension Talks
There are quite a lot of moving parts in Queens, but that hasn't shaken the dedication of outfielder Michael Conforto. As MLB.com's Anthony DiComo reports, Conforto remains interested in exploring a long-term contract to stay in New York. Conforto acknowledged the obvious: the upcoming ownership transition has left him pondering "what kind of things are…


Scott Oberg Undergoes Thoracic Outlet Surgery
Rockies reliever Scott Oberg underwent thoracic outlet syndrome surgery to help alleviate blood clots earlier this week, Nick Groke of The Athletic reports. The Rockies aren't yet sure whether Oberg will pitch again. Thoracic outlet surgery could be a devastating blow to any pitcher's career, but it's especially worrying that blood clots continue to serve…


Carter Kieboom Done For Season
The Nationals have placed infielder Carter Kieboom on the 10-day injured list with a left wrist contusion and recalled right-hander Wil Crowe, the team announced. Kieboom's IL placement is retroactive to Tuesday, but this will nonetheless end his season. Kieboom was a first-round pick of the Nationals in 2016 who continues to be regarded as…


Twins Notes: Arraez, Wisler, Bailey
The Twins will be without second baseman Luis Arraez a bit longer than hoped after he sprained his left ankle while playing in an intrasquad game at their alternate training site, writes La Velle E. Neal III of the Minneapolis Star-Tribune. Arraez, on the IL due to tendinitis in his left knee, was eligible to return…


Rockies Select Tommy Doyle, Place David Dahl On 45-Day IL
The Rockies announced that they've selected right-hander Tommy Doyle and placed outfielder David Dahl on the 45-day injured list with a right shoulder strain. Doyle, 24, was a third-round pick of the Rockies in 2017 who posted impressive production in the minors during the previous two seasons. He reached High-A ball for the first time…


Greg Bird Tested Positive For COVID-19
The Phillies signed Greg Bird to a minor league contract Sept. 15, but the first baseman tested positive for the coronavirus upon physical entry after that, Matt Breen of the Philadelphia Inquirer reports. Consequently, the Phillies did not place Bird on their 40-man playoff roster. Fortunately, though, none of the Phillies at the team's alternate…


Injury Notes: Mariners, Twins, Reds, Dodgers
Mariners outfielder/infielder Dylan Moore is done for the season as a result of a concussion, the team announced. Moore suffered the injury when he took a pitch off the helmet on Monday, ending what was a terrific campaign for the 28-year-old. Moore batted .255/.358/.496 with eight home runs and 12 stolen bases over 159 plate…


Marlins Designate Brett Eibner For Assignment
The Marlins have designated right-hander Brett Eibner for assignment and reinstated lefty Stephen Tarpley from the 60-day injured list, Joe Frisaro of MLB.com tweets. This is the second time this season Miami has designated Eibner, a former Royals, Athletics and Dodgers outfielder from 2015-17 who has reinvented himself as a pitcher in the past couple…


MLB Designates Independent Atlantic League As "Partner League"
Major League Baseball on Wednesday announced that the independent Atlantic League has been officially designated as MLB's first "partner league." As a partner league, the Atlantic League will "meet regularly with MLB to discuss joint marketing and promotional opportunities, including the leagues' shared goal of providing baseball to communities throughout the United States," per the…


Cardinals Outright Rob Kaminsky
Left-hander Rob Kaminsky, whom the Cardinals designated for assignment Sept. 16, has cleared waivers and will remain with the organization, Derrick Goold of the St. Louis Post-Dispatch reports. Kaminsky was a first-round pick (No. 28) for the Cardinals in 2013, but he is already in his second stint with the franchise. The Cardinals traded Kaminsky…


The Yankees have selected left-hander Tyler Lyons, placed right-hander Ben Heller on the 60-day injured list with a biceps nerve issue and optioned righty Michael King, Brendan Kuty of NJ.com tweets. Lyons has been a member of the New York organization since August 2019, but he only threw 8 2/3 innings as a Yankee a…


Andrelton Simmons Opts Out Of Remainder Of Season
6:01pm: The Angels have placed Simmons on the restricted list and selected infielder Elliot Soto in a corresponding move. Soto, whom the Angels signed to a minor league contract last offseason, is a former Cubs, Marlins and Rockies farmhand who has batted .272/.346/.389 in 1,323 Triple-A plate appearances. 5:29pm: Angels shortstop Andrelton Simmons announced Tuesday…


Athletics Outright Daniel Mengden
The Athletics have outrighted hurler Daniel Mengden after he cleared waivers, Martin Gallegos of MLB.com was among those to report. The A's previously designated the right-handed Mengden for assignment Sept. 20, which came a little over a month after his most recent appearance on Aug. 18. Mengden threw 12 1/3 innings of five-run ball earlier…


Wei-Yin Chen Signs With NPB's Chiba Lotte Marines
It's been nearly a year since veteran left-hander Wei-Yin Chen pitched in a professional game, but the former Orioles and Marlins hurler will be returning to the mound with the Chiba Lotte Marines of Japan's Nippon Professional Baseball. The Marines announced that they've signed the 35-year-old southpaw for the remainder of the 2020 season (hat…


The following players are projected to reach free agency after the 2020 MLB season.  Numbers in parentheses represent the age at which the player will play the 2021 season. If you see any notable errors or omissions, please contact us. Updated 9-22-20 Catchers Alex Avila (34) Drew Butera (37) Welington Castillo (34) Jason Castro (34)…


Multiple Reports Link Angels To Dave Dombrowski
Angels general manager Billy Eppler is in the final season of his contract, and with the Angels assured of a fifth straight losing season, multiple reports have linked the team to veteran executive Dave Dombrowski as a potential replacement. The Athletic's Ken Rosenthal calls the Halos the "most likely" team to make a switch at…


Reds Activate Sonny Gray, Designate Nate Jones
The Reds have activated righty Sonny Gray from the 10-day injured list, the team announced.  Gray is scheduled to start tonight's game against the Brewers.  To create roster space, right-hander Nate Jones has been designated for assignment. A back strain sent Gray to the injured list on September 13 (retroactive placement to September 11), though…


Twins Activate Homer Bailey From 45-Day IL
The Twins have reinstated right-hander Homer Bailey from the 45-day injured list and optioned righty Sean Poppen to their alternate training site, per a team announcement. He'll start tonight's game. Minnesota's recent outright of Zack Littell gave them a 40-man opening to accommodate Bailey's return. They still have another 40-man spot to work with if…


Tigers Select Brandon Dixon's Contract
The Tigers have selected the contract of utiltyman Brandon Dixon from their alternate training site, the team announced.  There was already an open spot on Detroit's active roster since infielder Sergio Alcantara was previously optioned to the alternate site, and a 40-man roster spot was opened for Dixon since second baseman Jonathan Schoop has been…


Mariners Notes: Haniger, Outfield, Sixto, Phillies
The latest from Seattle… Though Jarred Kelenic, Taylor Trammell, and Julio Rodriguez are expected to be part of the Mariners' outfield of the future, Mitch Haniger is still a part of the team's present.  Ryan Divish of the Seattle Times looks at Haniger and the broader outfield plan as a whole, noting that Haniger is…


Click here to read a transcript of this week's chat with MLBTR's Steve Adams.


2021 Draft Order "Highly Likely" To Be Based On 2020 Win-Loss Record
We already know that the 2021 draft will undergo one notable change, as the draft will be held during the All-Star break in July rather than its normal spot a month earlier in June.  In regards to the draft order, however, it appears the status quo will be in effect, as ESPN.com's Jeff Passan reports…


Cardinals Place Dakota Hudson On 45-Day IL
The Cardinals have placed right-hander Dakota Hudson on the 45-day injured list, Derrick Goold of the St. Louis Post-Dispatch tweets. They activated righty Kodi Whitley from the IL to take Hudson's place on their roster. This will end Hudson's season, though it's not a surprising outcome for someone who suffered a right flexor tendon injury…


Minor MLB Transactions: 9/21/20
The latest minor moves from around baseball… The Marlins selected right-hander Brett Eibner before their loss to the Braves on Monday, per a team announcement. They also optioned right-hander Robert Dugger and lefty Braxton Garrett. The Marlins signed Eibner, a former outfielder, to a minor league contract at the beginning of August, and he has…


The Pirates have selected outfielder Jared Oliva's contract, per Adam Berry of MLB.com. They placed fellow outfielder Jason Martin on the 10-day injured list with an upper back strain and moved reliever Yacksel Rios to the 45-day IL in corresponding moves. Oliva, who will turn 25 in November, could now get his first chance in…


Domingo German Won't Pitch In 2020
Yankees right-hander Domingo German, who's serving the remainder of an 81-game suspension Major League Baseball handed him in January, may have been able to help the club during the postseason this fall. However, manager Aaron Boone said Monday that German won't have enough time to ramp up for the playoffs, meaning he won't pitch in…


Giants Designate Justin Smoak For Assignment
The Giants have designated first baseman Justin Smoak for assignment, Kerry Crowley of the Bay Area News Group was among those to report. They reinstated outfielder Alex Dickerson from the paternity list in a corresponding move. This is the second time this month a team has cut Smoak, whom the Brewers designated Sept. 3 and…


Pirates Claim Carson Fulmer From Orioles
The Pirates announced Monday that for the second time this season, they've claimed right-hander Carson Fulmer off waivers. Pittsburgh claimed Fulmer off waivers from the Tigers in late August but lost him to the Orioles in early September before he ever pitched a game in Pittsburgh. Baltimore apparently tried to pass Fulmer through waivers themselves…


Steve Cohen Could Bring Sandy Alderson Back To Mets
Twenty-three votes from MLB owners are all that stand between billionaire Steve Cohen and a 95 percent stake in the Mets franchise. So long as he's approved by the league's other owners, he'll step in and assume control of the club from the Wilpon family for a reported sale price of $2.475 billion. But while…


Orioles Outright Asher Wojciechowski, Release Mason Williams
The Orioles have sent right-hander Asher Wojciechowski outright to Triple-A Norfolk after he cleared waivers and released outfielder Mason Williams from their alternate training site in Bowie, per a club announcement. That Wojciechowski was outrighted to Norfolk and not to the alternate site indicates that he has been removed from the team's player pool. Barring…


Braves Place Cole Hamels On 10-Day IL
The Braves have placed southpaw Cole Hamels on the 10-day injured list with left shoulder issues, Mark Bowman of MLB.com was among those to report. Hamels will not be available for the postseason, Jeff Schultz of The Athletic tweets. Then coming off their second straight NL East title, the Braves signed Hamels to a one-year,…


Cardinals Designate Roel Ramirez; Activate Dexter Fowler, Giovanny Gallegos
The Cardinals have announced a series of roster moves, Anne Rogers of MLB.com was among those to report. The club designated right-hander Roel Ramirez for assignment, activated outfielder Dexter Fowler and righty Giovanny Gallegos from the injured list, and optioned outfielder Justin Williams and RHP Nabil Crismatt. Ramirez – part of the Cardinals' July 2018…


Quick Hits: Tigers, Cubs, Red Sox, Phillies, Brewers
The Tigers suddenly have a managerial opening now that Ron Gardenhire decided to retire Saturday after almost three full seasons on the job. Gardenhire oversaw teams that were in full rebuilding mode, evidenced in part by the 132-241 record the Tigers compiled under him, but they're seemingly moving back toward respectability now and may want…


Rockies Place Nolan Arenado On IL, Release Wade Davis
The Rockies announced that they've placed third baseman Nolan Arenado on the 10-day injured list with left AC joint inflammation and a left shoulder bone bruise, released reliever Wade Davis and recalled outfielder Sam Hilliard. This will end the 2020 campaign for Arenado, a five-time All-Star who posted the worst numbers of his career this…


Ken Giles To Undergo Tommy John Surgery
Blue Jays closer Ken Giles, plagued by arm injuries throughout the season, is headed for Tommy John surgery that will quite likely wipe out the entirety of his 2021 campaign as well. Giles first announced the move via his wife's Instagram account, and Toronto skipper Charlie Montoyo has confirmed as much, per ESPN's Marly Rivera…


Kris Bryant Suffers Oblique Injury
9:34pm: Bryant is day-to-day for now, though manager David Ross said he's "worried" about the injury, Jordan Bastian of MLB.com tweets. 8:07pm: Cubs third baseman/outfielder Kris Bryant left their game against the Pirates on Monday with right oblique tightness, Sahadev Sharma of The Athletic was among those to report. The Cubs replaced Bryant with David…


The Orioles announced Monday that right-hander Cody Carroll has cleared waivers and been outrighted off the 40-man roster. He's still with the club at its alternate training site. Carroll, 27, was acquired from the Yankees alongside Dillon Tate and Josh Rogers in 2018's Zack Britton trade. He made a brief debut with the O's that…


The Nationals have selected right-hander Paolo Espino, placed righties Aaron Barrett (triceps strain) and James Bourque (elbow strain) on the 10-day injured list, and moved lefty Seth Romero to the 45-day IL, the team announced. The Nats also recalled outfielder Yadiel Hernandez. Espino, 33, could now log major league action for the first time since…


Arizona Fall League Cancels Season
As recently as June, the concept of an expanded Arizona Fall League was under consideration by Major League Baseball. But MLB has now decided to cancel the AFL's 2020 season, Josh Norris of Baseball America reports. The AFL is the latest baseball league to fall victim to the COVID-19 pandemic, which has cut this year's…


Andrew Miller's 2021 Option Vests
Andrew Miller made his 14th appearance of the season in yesterday's Cardinals victory, and in doing so, he triggered a $12MM vesting option for the 2021 season, as the St. Louis Post-Dispatch's Derrick Goold points out. Miller, 35, signed a two-year, $25MM deal with St. Louis prior to the 2019 campaign — a contract that…


The Pittsburgh Pirates announced a trio of trades today. The first deal completes their August deal for Austin Davis, which the Phillies announced earlier today. The Pirates sent right-hander Joel Cesar to Philadelphia to complete that transaction. Davis, 27, has 3 scoreless appearances since joining the Buccos. The other two trades helped build the Pirates'…


The Philadelphia Phillies optioned Adonis Medina after Sunday's game, the team announced. Medina was called up on Sunday to make his major league debut. In the spot start,  the 23-year-old took the loss while yielding two earned runs on three hits in four innings against the Blue Jays. Medina also struck out four and walked…


Mets Release Yefry Ramirez, Trade Stephen Villines To Rangers
The Mets announced a pair of transactions, including the news that right-hander Yefry Ramirez has been released.  New York also completed the August 5 trade with the Rangers that brought Ariel Jurado to Citi Field, as right-hander Steve Villines was sent to Texas as the player to be named later. Ramirez signed a minor league…


Rays Activate Mike Zunino, Option Sean Gilmartin
The Tampa Bay Rays activated Mike Zunino from the injured list, while optioning Sean Gilmartin to the alternate training site, per Juan Toribio of MLB.com (via Twitter). The 29-year-old Zunino competes for the starting catcher job when healthy, but he's been out for almost a month now with a left oblique strain. Over the first…


Nolan Arenado Awaits Test Results On Sore Left Shoulder
After an offseason when the 91-loss Colorado Rockies stayed mostly silent due to financial constraints, the Rockies entered 2020 with low expectations from the national media. They nonetheless jumped out to an 11-3 start, forcing consideration of the Rockies as a potential playoff contender. The bottom fell out before long, however, as the Rockies turned…


NL Injury Notes: Molina, Gamel, Buehler, Gray
X-rays were negative on Yadier Molina's left wrist after the catcher was hit by a pitch during the seventh inning of the Cardinals' 5-4 win over the Pirates last night.  Molina was behind the plate for the bottom half of the seventh before being replaced by pinch-hitter Matt Wieters in the top of the eighth. …


Cubs Notes: Wick, Chafin, Quintana, Lester
The Cubs bullpen has quietly gotten on track after a very rough start to the season, but the relief corps took a hit with yesterday's news that Rowan Wick suffered a left oblique strain.  Wick "got some testing done and it's pretty bad," manager David Ross told MLB.com's Jordan Bastian and other reporters, and it…


Phillies Acquire Joel Cesar To Complete Austin Davis Trade
The Phillies announced that right-hander Joel Cesar has been acquired from the Pirates.  Cesar acts as the player to be named later from the August 26 trade that sent Austin Davis to Pittsburgh. Cesar was a member of the Pirates' 2015-16 international signing class, and the righty has posted some solid results over four seasons…


Orioles Acquire Victor Gonzalez From Mets, Release Chandler Shepherd
The Orioles have acquired infield prospect Victor Gonzalez from the Mets as the player to be named later in the August trade that sent Miguel Castro to New York.  The 17-year-old Gonzalez has been added to Baltimore's 60-man player pool, while right-hander Chandler Shepherd was released to make room. Gonzalez, hailing from the Dominican Republic,…


Blue Jays Pitching Updates: Shoemaker, Pearson, Romano
After a rough three-game sweep at the hands of the Yankees, the Toronto Blue Jays have lost six in a row and fallen into the final qualifying wild card spot in the American League. Now trailing the Yankees by 5 games for second place, the Toronto/Buffalo Blue Jays are pretty well locked into their current…


Pirates Place Kevin Newman On Injured List, Recall Jason Martin
The Pittsburgh Pirates have placed infielder Kevin Newman on the 10-day injured list after being hit by a pitch in last night's ballgame. Jason Martin has been recalled to take his roster spot, the team announced. Unfortunately, any injury at this point of the season is likely to be a season-ender. Newman suffered a contusion…


AL Notes: Tigers, White Sox, Anderson, Angels, Barreto, A's, Pinder
After Ron Gardenhire's sudden retirement this weekend, the Tigers have a managerial opening that could be one of the more appealing around baseball. Lloyd McClendon has taken over managerial duties for the rest of this season, and he'll get a look for the full-time job over the winter. A.J. Hinch, Will Venable, George Lombard, Vance…


A's Designate Daniel Mengden For Assignment
The Athletics have activated Daniel Mengden off the COVID-19 injured list and designated the right-hander for assignment, the team announced. It has been an altogether tough year for Mengden, who underwent two intestinal surgeries and an arthroscopic elbow surgery during the offseason before testing positive for the coronavirus (with no symptoms, thankfully) in early September. …


Padres Option Luis Patiño, Activate Austin Adams
The San Diego Padres announced a pair of roster moves today. Luis Patiño has been optioned to the team's alternate site, with Austin Adams being reinstated from the injured list to join the active roster. This will be Adams' first appearance with the team since being acquired from the Seattle Mariners at the trade deadline.…


Minor MLB Transactions: 09/19/20
Today's minor moves: The Red Sox have selected the contract of outfielder Cesar Puello. Right-hander Zack Godley has been placed on the 45-day injured list, while infielder Yairo Muñoz went on the 10-day injured list (retroactive to September 18) with a lower back strain. The 29-year-old Puello only has 186 MLB plate appearances to his name, but he's built…


Marlins Designate Sean Rodriguez, Activate Jon Berti
The Marlins have designated utilityman Sean Rodriguez for assignment, the team announced.  Utilityman Jon Berti has been activated from the 10-day injured list to take the open roster spot, while southpaw Braxton Garrett has also been added to the roster as the extra 29th player for today's doubleheader with the Nationals. Rodriguez was only activated…


Cubs Recall José Martínez, Option Josh Osich
The Chicago Cubs made a set a roster moves today, recalling Jose Martínez from their alternate site and sending southpaw Josh Osich down to South Bend in his place, per Jesse Rogers of ESPN (via Twitter). Martinez will be in uniform for tonight's game against the Twins. The Cubs made moves to get both players…


Rockies Designate Wade Davis For Assignment
The Rockies are designating reliever Wade Davis for assignment, per Nick Groke of the Athletic (via Twitter). This brings to an end a three-year tenure in Denver that was an overwhelming disappointment. Davis entered free agency on the heels of a four-year run as one of the sport's most dominant late-inning arms. Between 2014-17, he combined…


Phillies To Promote Adonis Medina
The Phillies are set to promote prospect Adonis Medina to start tomorrow afternoon's game against the Blue Jays, manager Joe Girardi told reporters (including Meghan Montemurro of the Athletic). It will be Medina's major league debut. The right-hander was once one of baseball's top young pitchers, ranking as Baseball America's #84 overall prospect in 2018. He…


Tigers Manager Ron Gardenhire Retires
Ron Gardenhire is retiring as Tigers' manager, effective immediately, GM Al Avila announced today (via Chris McCosky of the Detroit News). Bench coach Lloyd McClendon will take over the manager's chair for the remainder of the season, per Bob Nightengale of USA Today. Gardenhire intended to step away from the sport at the end of…


Tyler Thornburg Undergoes Tommy John Surgery
Reds right-hander Tyler Thornburg underwent Tommy John surgery earlier this week, Bobby Nightengale of the Cincinnati Enquirer reports (Twitter link).  Thornburg was placed on the 10-day injured list with an elbow sprain eight days ago and then shifted to the 45-day IL last Monday, officially ending his season. Given the usual 12-15 month recovery time…


AL Injury Notes: Osuna, Cruz, Mariners, Guerrero, Iglesias
Some injury notes from around the American League: Astros' closer Roberto Osuna has progressed to throwing, per GM James Click (via Chandler Rome of the Houston Chronicle). Osuna was seemingly ticketed for a Tommy John surgery after going down with an elbow injury earlier, although the reliever instead elected to rehab and attempt to return this season. The…


Two Players At Brewers' Alternate Site Test Positive For COVID-19
Three people at the Brewers' alternate training site, including a pair of players, have tested positive for COVID-19, reports Ken Rosenthal of the Athletic (Twitter link). Everyone else who was at the site is in quarantine while being tested daily, Rosenthal adds. These test results are not expected to impact the major league team, GM…


The Rockies are preparing to call right-hander AJ Ramos up to their active roster, The Athletic's Ken Rosenthal reports (Twitter link).  An additional move will need to be made to create a space for Ramos on the team's 40-man roster. After a couple of false starts, it looks like Ramos is finally set to make…


White Sox Activate Dallas Keuchel From 10-Day IL
The White Sox announced that southpaw Dallas Keuchel has been activated off the 10-day injured list in advance of his scheduled start tonight against the Reds.  Right-hander Jonathan Stiever was optioned to the club's alternate training site to create roster space. Keuchel was placed on the IL due to back spasms, and since his placement…


Twins Place Jake Odorizzi On 10-Day Injured List
The Twins placed right-hander Jake Odorizzi on the 10-day injured list yesterday due to a blister on his right middle finger.  Righty Sean Poppen was called up from the Twins' alternate training site to take Odorizzi's spot on the active roster. The placement is retroactive to September 17, so Odorizzi can be activated on the…


Justin Verlander To Undergo Tommy John Surgery
Justin Verlander announced (via his Instagram page) that he will undergo Tommy John surgery.  As per the normal timeline for TJ recovery, Verlander will miss the entire 2021 season. The right-hander's full statement… After consulting with several of the best doctors, it has become clear that I need Tommy John surgery.  I was hopeful that…


Red Sox Chairman: "We Expect To Be Competitive Next Year"
On the heels of what team chairman Tom Werner described as "a very disappointing season," Werner said the Red Sox are planning for a return to form in 2021.  In an interview on NESN's Gameday Live show yesterday (hat tip to MassLive.com's Chris Cotillo), Werner noted that the Sox were hampered by multiple injuries this…


Click here to read the transcript of today's live baseball chat!