Genetic variants may influence poststroke recovery
Our genes may have a bearing not only on our stroke risk, but probably also on how well we recover after stroke. For the first time, scientists have identified common genetic variants that are associated with outcome after ischemic stroke.


Giving intravenous therapy to children at home is costly, lowers parents' quality of life
When treating patients, doctors sometimes overlook how their decisions impact a world they never see: a patient's home life. In the case of some serious infections in children, oral antimicrobial drugs are just as good at treating these ailments at home as the standard, intravenous medications. But according to new research, by-mouth medications excel in the important measure of preserving parents' quality of life.


BPA exposure during pregnancy can alter circadian rhythms
Exposure to the widely used chemical bisphenol A (BPA) during pregnancy, even at levels lower than the regulated 'safe' human exposure level, can lead to changes in circadian rhythms, according to a mice study. The researchers report these changes may be a contributing factor in hyperactivity seen in BPA-exposed mice.


A viable alternative to Medicare-for-all?
Medicare-for-all, a solution that would bring United States healthcare policies more in line with other industrial nations, faces strong opposition and is unlikely to be enacted in the foreseeable future. Researchers now propose another approach that they believe would achieve wider access to care without triggering widespread opposition: a Medicare buy-in option for individuals under 65 years of age.


Hearing loss before 50 may mean higher risk of drug and alcohol issues
People under age 50 with hearing loss misuse prescription opioids at twice the rate of their hearing peers, and are also more likely to misuse alcohol and other drugs, a new national study finds. This means that health care providers may need to take special care when treating pain and mental health conditions in deaf and hard-of-hearing young adults, the researchers say.


Icy giant planets in the laboratory
Giant planets like Neptune may contain much less free hydrogen than previously assumed. Researchers drove shock waves through two different types of plastic to reach the same temperatures and pressures present inside such planets, and observed the behavior using ultra-strong X-ray laser pulses. Unexpectedly, one of these plastics kept its crystalline structure even at the most extreme pressures. Since the icy giant interiors are made up of the same components as the plastic, planetary models may


How watching TV and movies helps people with attachment issues
People who have trouble with romantic relationships may watch movies and TV shows for more than just a chance to escape from their lives for a bit. New research suggests that people with attachment issues are more likely than others to be engaged in the stories - for instance, to say that they feel connected to the fictional characters and think about what they would do if they were in the same situations.


Searching for missing anti-matter: A successful start to measurements with Belle II
The Belle II detector got off to a successful start in Japan. Since March 25, 2019, the instrument has been measuring the first particle collisions, which are generated in the modernized SuperKEKB accelerator. The new duo produces more than 50 times the number of collisions compared to its predecessor. The huge increase in evaluable data means that there is not a greater chance of finding out why there is an imbalance between matter and anti-matter in the Universe.


Measurement of thoughts during knowledge acquisition
How does the brain represent our knowledge of the world? Does it have a kind of map, similar to our sense of direction? And if so, how is it organized? Scientists have come one step closer to demonstrating the existence of such a mental navigation system.


Bacterial population growth rate linked to how individual cells control their size
Physicists have developed a model that describes how individual parameters, like the variability in growth and the timing of cell division, can influence population dynamics in bacteria. Progress in this new field of study, which sits at the interface of math, physics, and biology, can help researchers better understand how individual-level metrics connect to population-level changes.


'Technoference': We're more tired and less productive because of our phones
An Australian survey of 709 mobile phone users (aged 18 to 83) has found one in five women and one in eight men are losing sleep due to bad phone habits. The study identified other rising 'technoference' impacts, including physical aches and pains, and found 24% of women and 15% of men are now classified as ''problematic users''.


Clouds have moderated warming triggered by climate change
Researchers have analyzed information contained in the rings of ancient pine trees from northern Scandinavia to reveal how clouds have reduced the impact of natural phases of warmth in the past and are doing so again now to moderate the warming caused by anthropogenic climate change.


3D models reveal why bigger bumblebees see better
By generating 3D images of bumblebees' compound eyes, researchers have discovered how bumblebees differ in their vision. The results could contribute to increased knowledge about the pollination process - once researchers are able to determine which flowers different bees see easily, and which ones they find it harder to distinguish.


New type of mobile tracking link shoppers' physical movements, buying choices
A new study used a targeting strategy that tracks where, when, and for how long consumers are in a shopping mall to determine how shoppers' physical movements affect their economic choices. The study found that targeting potential customers in this way can significantly improve advertising via mobile phones.


Engineering cellular function without living cells
Scientists have come up with a systematic method for studying and even predicting gene expression - without using cells. Using their innovative, quantitative approach, they measured important parameters governing gene regulation. This allowed them to design and construct a synthetic biological logic gate, which could one day be used to introduce new functions into cells.


Parasitic worms cause cancer -- and could help cure it
Billions worldwide are infected with tropical worms. Unsurprisingly, most of these people live in poor countries, kept poor by the effects of worm-related malnourishment. What may surprise many is that worms also cause the majority of cases of some cancers in these countries.


Continued PTSD in women exposed to deepwater horizon oil spill
A study reports that women exposed to the 2010 Deepwater Horizon (BP) Oil Spill continue to experience symptoms of trauma and post-traumatic stress disorder (PTSD). Less than half reported receiving past-year mental health treatment despite the high levels of PTSD symptoms, which suggests that many affected women may not be receiving needed mental health care.


Scientist constructs artificial photosynthetic cells
Scientists build artificial cells as models of primitive cells. Research team have constructed artificial cells using minimal components that are able to supply energy to drive gene expression inside a microcompartment, thus these artificial cells can produce energy that helps synthesize parts of the cells themselves. This work marks an important milestone in constructing artificial autotrophic cells, and may shed light on how primordial cells used sunlight as an energy source early in life's hi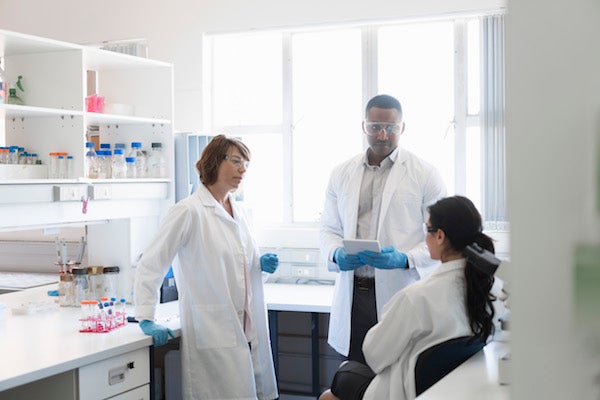 Challenging Academic Publishing
A pilot collaboration between Springer Nature and ResearchGate aims to boost visibility for research articles on a network for connecting with peers -- Read more on ScientificAmerican.com


New heart valve aimed at high-risk patients
Researchers have created the first-ever nanocomposite biomaterial heart-valve developed to reduce or eliminate complications related to heart transplants. By using a newly developed technique, the researchers were able to build a more durable valve that enables the heart to adapt faster and more seamlessly.


Bacteria produce a cocktail of various bioactive natural products in order to survive in hostile environments with competing (micro)organisms. Researchers demonstrate that they do so by modifying basic structures, similar to the approach taken in pharmaceutical research.


Groin and hips of hockey players examined in five-second test
Five seconds is enough to assess the status of a hockey player's groin. For the first time, a simple field test, called the five-second squeeze test, has been used on icehockey players to see if it can indicate current hip/groin function and hip muscle strength. According to the new study, there is a clear correlation between pain levels during the five second squeeze test and impaired sporting function as well as diminished hip muscle strength.


A varied menu for the carnivorous waterwheel plant
Biologists have for the first time reconstructed in detail the "menu" of the carnivorous waterwheel plant. This shows that the plant is not at all fussy about what it eats, and catches anything and everything that fits into its trap and triggers the snap mechanism.


Study questions value of genetic risk scores
What's known as the genome-wide polygenic score, or GPS, combines information from many thousands of genetic markers, each with only a minimal effect, to produce an overall assessment of disease risk based on an individual's entire genetic background. While a recent publication claimed that the GPS could be used by doctors to identify patients at high risk of conditions such as heart disease, cancer, and diabetes, a new study casts doubt on these claims.


Aspirin to fight an expensive global killer infection
Tuberculosis is far from eradicated around the world and still infects more than 1,400 people per year in Australia. Antibiotic resistant tuberculosis is particularly deadly and expensive to treat, costing up to $250,000 to treat a single case in Australia. Scientists have been working on new ways to treat tuberculosis by increasing the effectiveness of the immune system.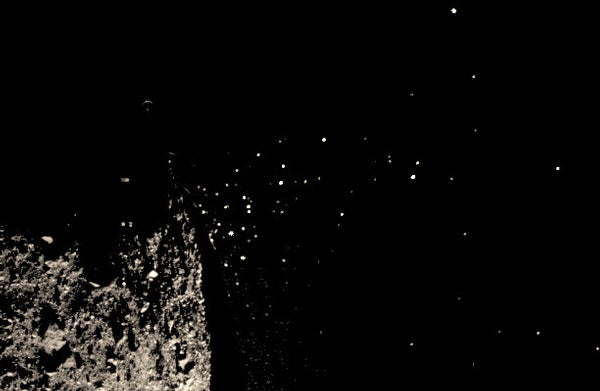 The near-Earth asteroid Bennu seems to be ejecting unexpected particles -- Read more on ScientificAmerican.com


Webb Telescope to explore galaxies from cosmic dawn to present day
Baltimore MD (SPX) Mar 22, 2019 Through the combined power of NASA's James Webb Space Telescope and gravity creating "natural telescopes" in space, astronomers hope to answer two science questions that are fundamental to understanding the origins and evolution of the universe: - How did the first galaxies in the universe form, and did they make the universe transparent to light? - How did later galaxies produce and


Mathematics of sea slug movement points to future robots
Washington DC (SPX) Mar 11, 2019 What do pizza slices, sea slugs and one possible design for future soft-bodied robots have in common? They all have frilly surfaces, and new insights about the surprising geometry of frilly surfaces may help a future generation of energy-efficient and extremely flexible soft-body robots move. The complex folds of a frilly surface like coral reefs or kale leaves is a surface mathematicians


Sino-European joint space mission to send satellites in 2023
Beijing (XNA) Mar 24, 2019 The Chinese Academy of Sciences (CAS) announced that a Sino-European joint space mission known as SMILE was launched Friday. The Solar Wind Magnetosphere Ionosphere Link Explorer is a comprehensive collaboration between the CAS and the European Space Agency (ESA). Satellites will be launched by 2023 to study the impact of solar activity on the Earth's environment. Wang Chi, director


Arianespace orbits 600th satellite, the PRISMA EO satellite for Italy
Kourou, French Guiana (ESA) Mar 21, 2019 On its third launch of the year, Arianespace has successfully orbited the PRISMA Earth observation satellite on behalf of the ASI Italian space agency, within the scope of a contract with OHB Italia. This was the first Vega launch in 2019, and the 14th successful launch in a row for this light launcher since its introduction at the Guiana Space Center (CSG) in 2012. The launch took place o


Spacewalkers Complete Battery Swaps for Station Power Upgrades
Houston TX (SPX) Mar 24, 2019 Expedition 59 Flight Engineers Nick Hague and Anne McClain of NASA concluded their spacewalk at 2:40 p.m. EDT. During the six-hour, 39-minute spacewalk, the two NASA astronauts successfully replaced nickel-hydrogen batteries with newer, more powerful lithium-ion batteries for the power channel on one pair of the station's solar arrays. Astronauts were also able to accomplish several get-ah


Ultra-sharp images make old stars look absolutely marvelous
Hilo HI (SPX) Mar 22, 2019 Just as high-definition imaging is transforming home entertainment, it is also advancing how astronomers study the universe. "Ultra-sharp adaptive optics images from the Gemini Observatory allowed us to determine the ages of some of the oldest stars in our galaxy," said Leandro Kerber of the Universidade de Sao Paulo and Universidade Estadual de Santa Cruz, Brazil. Kerber led a large inter


New IR treatment for 'tennis elbow' reduces pain and inflammation without surgery
Tennis elbow, the painful chronic condition that affects up to 3 percent of the US adult population, can be effectively treated through transcatheter arterial embolization (TAE), an image-guided, non-surgical treatment that decreases abnormal blood flow to the injured area to reduce inflammation and pain, according to new research.


Quasar jets confuse orbital telescope
Moscow, Russia (SPX) Mar 14, 2019 Astrophysicists from the Moscow Institute of Physics and Technology, the Lebedev Physical Institute of the Russian Academy of Sciences (LPI RAS), and NASA have found an error in the coordinates of active galactic nuclei measured by the Gaia space telescope, and helped correct it. The findings, published in The Astrophysical Journal, also serve as an independent confirmation of the astrophysical


Neural Networks Predict Planet Mass
Bern, Switzerland (SPX) Mar 14, 2019 To find out how planets form astrophysicists run complicated and time consuming computer calculations. Members of the NCCR PlanetS at the University of Bern have now developed a totally novel approach to speed up this process dramatically. They use deep learning based on artificial neural networks, a method that is well known in image recognition. Planets grow in stellar disks accreting so


'Meta-mirror' reflects sound waves in any direction
Durham NC (SPX) Mar 11, 2019 Researchers at Duke University and Aalto University (Finland) have constructed a "meta-mirror" device capable of perfectly reflecting sound waves in any direction. The proof-of-principle demonstration is analogous to looking directly into a mirror and only seeing the person next to you instead of your own face. The research appeared online on February 15 in the journal Science Advances.


SLS engine section approaches finish line for first flight
Huntsville AL (SPX) Mar 24, 2019 NASA and Boeing have completed the majority of outfitting for the core stage engine section for the first flight of the agency's new Space Launch System (SLS) rocket. The engine section, located at the bottom of the 212-foot-tall core stage, is one of the most complex parts of the rocket. Technicians at NASA's Michoud Assembly Facility in New Orleans have installed more than 500 sensors, 1


Nanocrystal 'factory' could revolutionize quantum dot manufacturing
Raleigh NC (SPX) Mar 15, 2019 North Carolina State University researchers have developed a microfluidic system for synthesizing perovskite quantum dots across the entire spectrum of visible light. The system drastically reduces manufacturing costs, can be tuned on demand to any color and allows for real-time process monitoring to ensure quality control. Over the last two decades, colloidal semiconductor nanocrystals, k


Breakthrough in air purification with a catalyst that works at room temperature
Researchers have shown that a newly engineered catalyst made of gold nanoparticles supported on a metal oxide framework shows breakdown of ammonia impurities in air, with excellent selectivity for conversion to nitrogen gas. Importantly, it is effective at room temperature, making it suitable for everyday air purification systems. The team successfully identified the mechanism behind this behavior, paving the way towards the design of other novel catalytic materials.


Controlling thermal conductivity of polymers with light
Chicago IL (SPX) Mar 15, 2019 Polymers are regularly used as thermal insulators for everything from keeping beverages hot to keeping sensitive electronics cool. In some cases, polymers can even be used as thermal conductors to enable efficient heating or cooling. In a new study, researchers at the University of Illinois at Urbana-Champaign have designed and demonstrated a novel type of polymer demonstrating a switchabl


NASA instruments image fireball over Bering Sea
Pasadena CA (JPL) Mar 24, 2019 On Dec. 18, 2018, a large "fireball" - the term used for exceptionally bright meteors that are visible over a wide area - exploded about 16 miles (26 kilometers) above the Bering Sea. The explosion unleashed an estimated 173 kilotons of energy, or more than 10 times the energy of the atomic bomb blast over Hiroshima during World War II. Two NASA instruments aboard the Terra satellite captu


Fathers-to-be: Smoking could harm your baby
Fathers-to-be who smoke may increase the risk of congenital heart defects in their offspring, according to a new study. For mothers-to-be, both smoking and exposure to secondhand smoke were detrimental.


Hydrophobicity and effective acid catalysis
Researchers have shown that the tunable hydrophobic nature of dense siloxane gels is strongly correlated with their catalytic activity, explicitly demonstrating how molecules with different hydrophobic nature at the molecular level interact differently with surfaces of differing hydrophobicity. This is also the first time a siloxane gel has been shown to be highly effective for the reaction of silyl ethers, commonly used as a protecting agent.


Dormant viruses reactivate during spaceflight
Washington DC (SPX) Mar 19, 2019 Herpes viruses reactivate in more than half of crew aboard Space Shuttle and International Space Station missions, according to NASA research published in Frontiers in Microbiology. While only a small proportion develop symptoms, virus reactivation rates increase with spaceflight duration and could present a significant health risk on missions to Mars and beyond. NASA's rapid viral detecti


Obese mouse mothers trigger heart problems in offspring
Mitochondria manufacture energy in every cell of the body, including heart muscle cells. A new study shows that cardiac mitochondria are abnormal in the offspring of mouse mothers that become obese due to a high-fat, high sugar diet. Those offspring then pass on the mitochondrial defects at least two more generations.


Radioactive material detected remotely using laser-induced electron avalanche breakdown
Physicists have developed a powerful new method to detect radioactive material. By using an infrared laser beam to induce an electron avalanche breakdown near the material, the new technique can detect shielded material from a distance -- improving upon current technologies that require close proximity to radioactive material. With additional engineering, the method could be scaled up to scan shipping containers at ports of entry, providing a powerful new tool for security applications.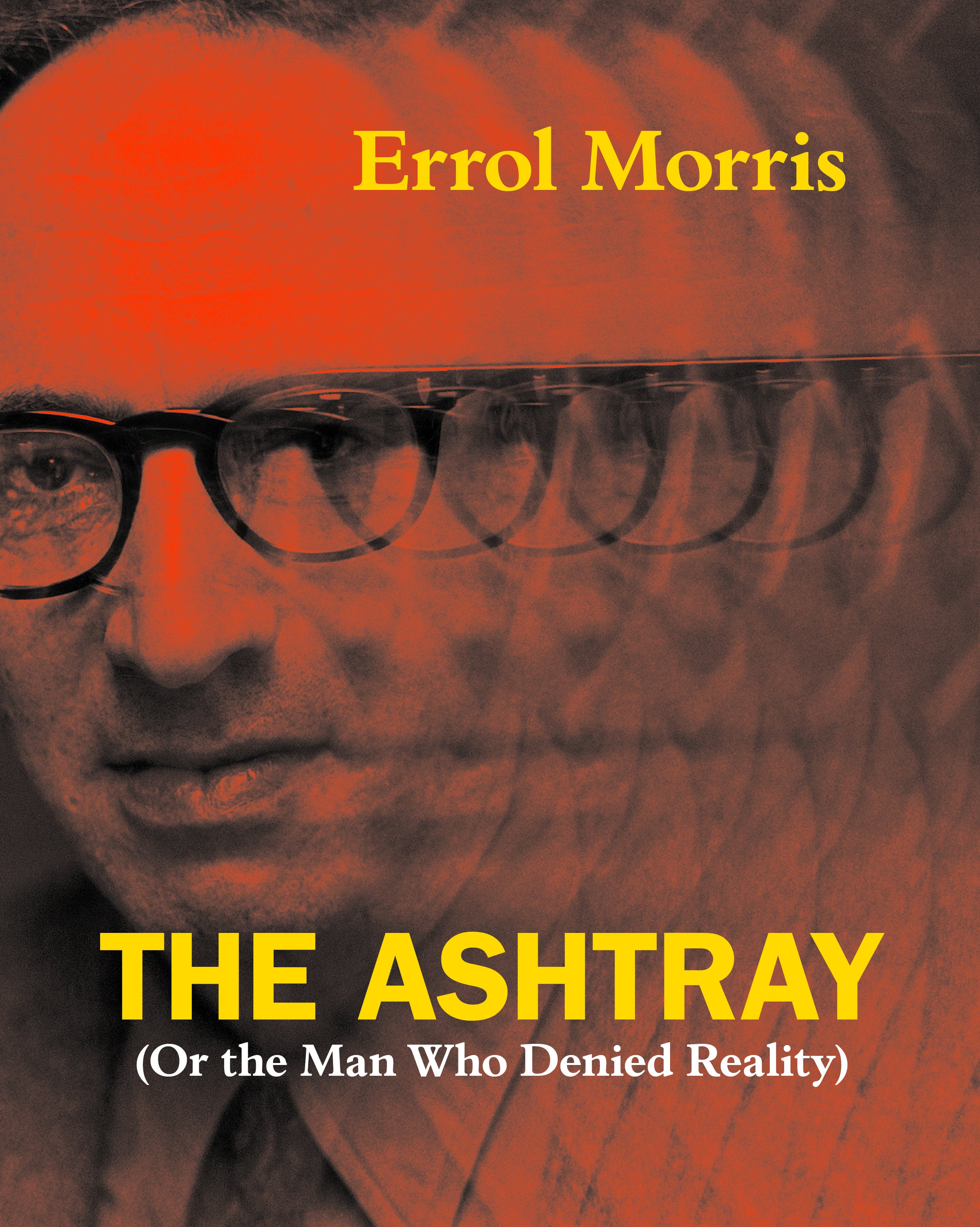 Filmmaker Errol Morris, once Kuhn's grad student, accuses him of being a bad philosopher and bad person. -- Read more on ScientificAmerican.com


Daylight Brings Toxic Beetles Together For Safety
During daylight hours, hundreds of bombardier beetles of multiple species will congregate together to more effectively ward off any predators not afraid of a lone beetle's toxic spray. -- Read more on ScientificAmerican.com