Is theory on Earth's climate in the last 15 million years wrong?
A key theory that attributes the climate evolution of the Earth to the breakdown of Himalayan rocks may not explain the cooling over the past 15 million years, according to a new study. The study could shed more light on the causes of long-term climate change. It centers on the long-term cooling that occurred before the recent global warming tied to greenhouse gas emissions from humanity.


Surrogate-reared sea otters helped restore threatened population
The population of threatened southern sea otters in Elkhorn Slough, an estuary in Central California, has made a significant comeback as a result of Monterey Bay Aquarium's Sea Otter Program. A newly-published study documents 15 years of research showing how the program helped restore the population in the coastal estuary.


Do the costs of cancer drugs receive enough attention?
A recent analysis from Canada found that information on health-related quality of life is often not collected for investigational cancer drugs or used to calculate the balance of costs and benefits of these drugs when they are submitted for reimbursement.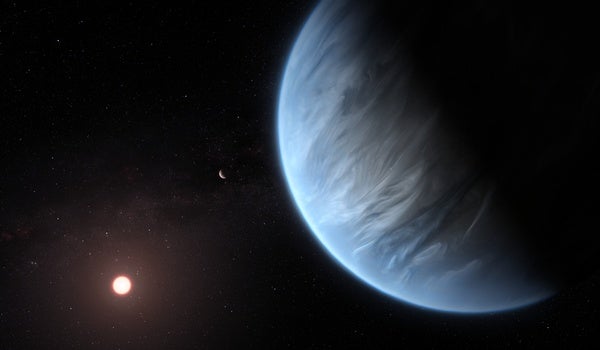 News outlets that said otherwise are just crying wolf—but they're not the only ones at fault -- Read more on ScientificAmerican.com


Capturing extreme close-ups of cellular gene expression
Scientists studying genetic transcription are gaining new insights into a process that is fundamental to all life. Transcription is the first step in gene expression, the process taking place within all living cells by which the DNA sequence of a gene is copied into RNA, which in turn (most generally speaking) serves as the template for assembling protein molecules, the basic building blocks of life.


Faults' hot streaks and slumps could change earthquake hazard assessments
For more than a century, a guiding principle in seismology has been that earthquakes recur at semi-regular intervals according to a 'seismic cycle.' In this model, strain that gradually accumulates along a locked fault is completely released in a large earthquake. Recently, however, seismologists have realized that earthquakes often occur in clusters separated by gaps, and one research group now argues that the probability of a tremor's recurrence depends upon whether a cluster is ongoing -- or


Better samples, better science: New study explores integrity of research specimens
Biological samples can be highly susceptible to changes over time, which often occur when they are removed from deep refrigeration. Degraded samples can produce spurious results in research. To address these concerns, scientists have designed a highly sensitive test that can be used to establish the integrity of blood plasma and serum, the most common biosamples used in medical research.


Discovery of novel cancer signaling mechanism and design of new anticancer compound
Active mutations of a certain signaling receptor protein called KIT tyrosine kinase are found in several cancers, such as acute myeloid leukemia (AML). However, the different locations in the AML cells where KIT induces cancer-specific signaling remain unclear. Now, a group of scientists has aimed to answer this question by using a newly synthesized compound (along with other existing ones) that targets intracellular transport, which may offer an attractive strategy to combat cancer.


New study on sharing shows social norms play a role in decision making
A child's desire to share becomes influenced by social norms around the age of 8, new research has revealed. The extensive study -- conducted on eight diverse societies across the world -- examined children and adults' behavior when asked to respond to a set of specific sharing tasks.


New framework for nanoantenna light absorption
Harnessing light's energy into nanoscale volumes requires novel engineering approaches to overcome a fundamental barrier known as the 'diffraction limit.' However, researchers have breached this barrier by developing nanoantennas that pack the energy captured from light sources.


New evidence of the Sahara's age
The Sahara Desert is vast, generously dusty, and surprisingly shy about its age. New research looking into what appears to be dust that the Sahara blew over to the Canary Islands is providing the first direct evidence from dry land that the age of the Sahara matches that found in deep-sea sediments: at least 4.6 million years old.


Promoting earth's legacy delivers local economic benefits
For iconic landscapes such as Grand Canyon or the Appalachian Mountains, geological features are an integral part of their appeal. Yet despite the seeming permanence of cliffs, caves, fossils, and other geological highlights, these features are surprisingly vulnerable to damage or destruction.


Graphene is actually a 3D material as well as a 2D material, according to a new study.


Australian Government commits to join NASA in Lunar exploration and beyond
Washington DC (Sputnik) Sep 20, 2019 Australian Prime Minister Scott Morrison has announced his nation's intention to join the United States' Moon to Mars exploration approach, including NASA's Artemis lunar program. The announcement took place at a ceremony Saturday at NASA Headquarters in Washington during which NASA Deputy Administrator, Jim Morhard, and Head of the Australian Space Agency, Megan Clark, signed a joint stat


Empowering cancer patients to shift their mindsets could improve care, researchers argue
A cancer diagnosis can cause a significant emotional burden for patients and their families. This may persist years into survivorship. As a result, depression and anxiety are two to three times more common in cancer patients than the general population. Experts propose that targeting cancer patients' mindsets could have an impact on their health, functioning, and well-being, and they call for more research in this field.


Gigantic asteroid collision boosted biodiversity on Earth
Lund, Sweden (SPX) Sep 23, 2019 An international study led by researchers from Lund University in Sweden has found that a collision in the asteroid belt 470 million years ago created drastic changes to life on Earth. The breakup of a major asteroid filled the entire inner solar system with enormous amounts of dust leading to a unique ice age and, subsequently, to higher levels of biodiversity. The unexpected discovery could be


DNA is held together by hydrophobic forces
Researchers have disproved the prevailing theory of how DNA binds itself. It is not, as is generally believed, hydrogen bonds which bind together the 2 sides of the DNA structure. Instead, water is the key. The discovery opens doors for new understanding in research in medicine and life sciences.


New initiative to explore origin and future of Universe
Hannover, Germany (SPX) Sep 23, 2019 Anna Ijjas, leader of the recently established Lise Meitner Research Group "Gravitational Theory and Cosmology" at the Max Planck Institute for Gravitational Physics (Albert Einstein Institute / AEI) in Hannover, and Paul Steinhardt, Albert Einstein Professor in Science at Princeton University, receive 1.3 million US-dollars for four years from the Simons Foundation. The goal of the newly


How molecular footballs burst in an x-ray laser beam
An international research team has observed in real time how football molecules made of carbon atoms burst in the beam of an X-ray laser. The study shows the temporal course of the bursting process, which takes less than a trillionth of a second, and is important for the analysis of sensitive proteins and other biomolecules, which are also frequently studied using bright X-ray laser flashes.


Marvellous Mars from the North Pole to the Southern Highlands
Cologne, Germany (SPX) Sep 23, 2019 In June 2019 the High Resolution Stereo Camera (HRSC) captured a number of global images of Mars. The view shown in the main image stretches from the North Pole to the heavily cratered highlands around the Martian equator and far into the southern hemisphere. HRSC, which is on board the European Space Agency (ESA) Mars Express spacecraft, was developed by the German Aerospace Center. It has been


Venus puts on variety show among its cloud-tops
Geneva, Switzerland (SPX) Sep 23, 2019 Studies of the cloud-tops of Venus by JAXA's Akatsuki spacecraft show striking variety in wind speeds year-on-year and between the planet's northern and southern hemispheres. The first fine-scale observations of cloud-top temperatures have also revealed a tendency for clouds to converge towards the equator at night, in contrast to poleward circulation seen previously in daytime studies. Th


Lunar soil is a dangerous nuisance for astronauts
Los Angeles CA (SPX) Sep 23, 2019 Future moon missions are at risk because of lunar soil. It seems harmless, but moon dust can actually damage scientific equipment and be harmful to human health: It is like a sticky powder made from shards of glass. Neil Armstrong first stepped onto the moon 50 years ago, and his footprints in lunar soil will be there for million of years, according to NASA. There is no wind to blow the fo


Cats are securely bonded to their people, too
Cats have a reputation for being aloof and independent. But a study of the way domestic cats respond to their caregivers suggests that their socio-cognitive abilities and the depth of their human attachments have been underestimated. The findings show that, much like children and dogs, pet cats form secure and insecure bonds with their human caretakers.


Can machine learning reveal geology humans can't see?
Identifying geological features in a densely vegetated, steep, and rough terrain can be almost impossible. Imagery like LiDAR can help researchers see through the tree cover, but subtle landforms can often be missed by the human eye.


Trump marks Mars as next target, Moon 'not so exciting'
Washington DC (Sputnik) Sep 23, 2019 US President Donald Trump on Friday praised the US space program's efforts to return astronauts to the moon by 2024 as "tremendous," yet outlined that the ultimate goal is Mars. "We're going to Mars," Trump told reporters after a White House meeting with Australia's Prime Minister Scott Morrison, marking Mars as a more exciting target than the moon. "We're stopping at the moon. The m


Grand ideas, global reverberations: Grand Canyon at its 6 millionth anniversary
Etched onto the steep walls of Arizona's 6,000-foot-deep, 277-mile-long Grand Canyon are clues that chronicle the sweeping changes the region has experienced during the past two billion years. The canyon's colorful layers narrate tales of ancient environments come and gone, from lofty mountain ranges and tropical seas to a Saharan-scale desert that once stretched across much of western North America.


Why the lettuce mitochondrial genome is like a chopped salad
The genomes of mitochondria are usually depicted as rings or circles. But in plants, 1 ring does not rule them all. A new study of lettuce shows that the mitochondrial genome often forms branching structures with elements that can be swapped around like a chopped salad.


NASA blames bad weather for failure to warn about approaching hazardous asteroid
Washington DC (Sputnik) Sep 23, 2019 The celestial object flew past the Earth five times closer than the Moon and highlights the need to improve NASA's detection systems. Internal emails reveal that NASA discussed 2019 OK "because there may be media coverage" and only 30 minutes before it whizzed past the Earth. The size of a football pitch, it would have obliterated an entire city had it entered the Earth's atmosphere.


Lafayette CA (SPX) Sep 23, 2019 The most recently discovered group of rocky bodies nearby Earth are termed co-orbital objects. An attractive location for extraterrestrial intelligence (ETI) to locate a probe to observe Earth throughout our deep past are the co-orbital objects. They most recently discovered group of rocky bodies nearby Earth. Co-orbital objects approach Earth very closely every year at distances much shorter th


NASA joins last of five sections for Space Launch System rocket stage
New Orleans LA (SPX) Sep 23, 2019 NASA finished assembling and joining the main structural components for the largest rocket stage the agency has built since the Saturn V that sent Apollo astronauts to the Moon. Engineers at the agency's Michoud Assembly Facility in New Orleans connected the last of the five sections of the Space Launch System (SLS) rocket core stage on Sept. 19. The stage will produce 2 million pounds of thrust


A new way to turn heat into useful energy
An international team of scientists has figured out how to capture heat and turn it into electricity. The discovery could create more efficient energy generation from heat in things like car exhaust, interplanetary space probes and industrial processes.


Compound extends survival in mice with certain pediatric brain tumors
Versions of an antibiotic drug called DON first isolated from soil bacteria more than 60 years ago have shown promising signs of extending survival in mice models of especially lethal pediatric brain tumors marked by the high expression of a cancer-causing gene known as the MYC oncogene.


Comet's collapsing cliffs and bouncing boulders
Paris (ESA) Sep 23, 2019 Scientists analysing the treasure trove of images taken by ESA's Rosetta mission have turned up more evidence for curious bouncing boulders and dramatic cliff collapses. Rosetta operated at Comet 67P/Churyumov-Gerasimenko between August 2014 and September 2016, collecting data on the comet's dust, gas and plasma environment, its surface characteristics and its interior structure. As


Comet gateway discovered to inner solar system
Orlando FL (SPX) Sep 23, 2019 A new study led by a University of Central Florida researcher may fundamentally alter our understanding of how comets arrive from the outskirts of the solar system and are funneled to the inner solar system coming closer to Earth. In a study to be published in The Astrophysical Journal Letters this week, scientist Gal Sarid and co-authors describe the discovery of an orbital "gateway" thro


Orion to face simulated rigors of space in last major testing before Artemis I
Cleveland OH (SPX) Sep 23, 2019 The recently completed Orion spacecraft for Artemis I will head to Ohio for the final stretch of major testing before integration with the Space Launch System rocket for launch. Slated to begin this fall, a team of engineers and technicians stand ready to test the spacecraft, consisting of the crew and service modules, under simulated extreme in-space conditions in the world's premier spac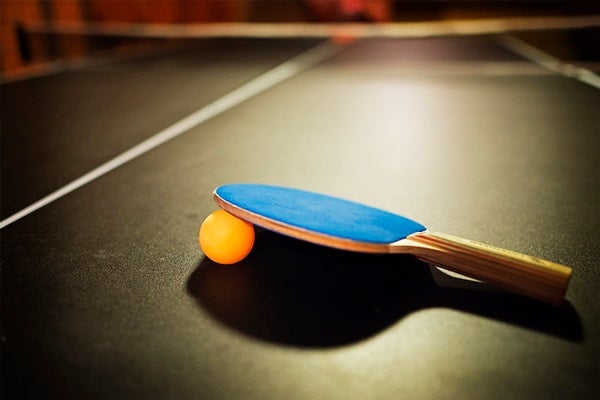 Or should that be Ping-Pong for narcissists? -- Read more on ScientificAmerican.com


One of the best known of all neuroscience studies is the 'free will experiment' conducted by Benjamin Libet and colleagues in 1983. Libet et al. asked volunteers to tap their fingers at will, freely choosing the time of each action. EEG revealed an electrical potential occuring "several hundred milliseconds" before people reported a conscious decision to perform each tap. This "Readiness Potential" or Bereitschaftspotential threatened to debunk the very existence of human volitio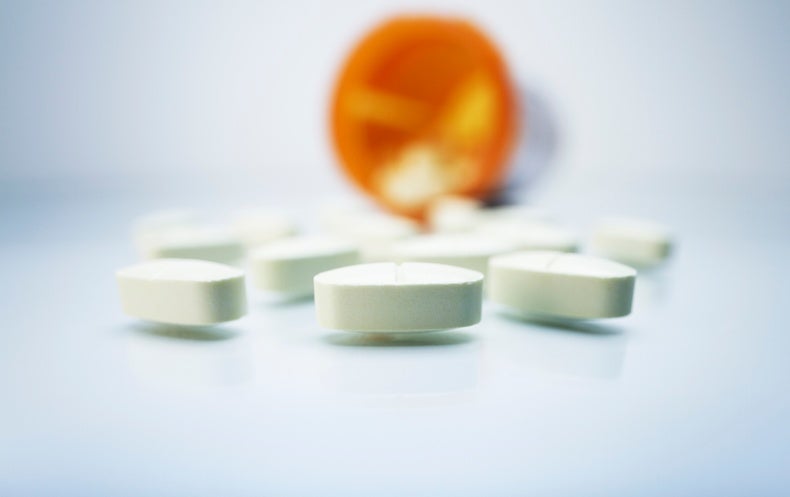 Dr. Ellen Hendriksen dives into the history of the epidemic and asks behavior coach Eric Zimmer for his most vital advice on addiction recovery -- Read more on ScientificAmerican.com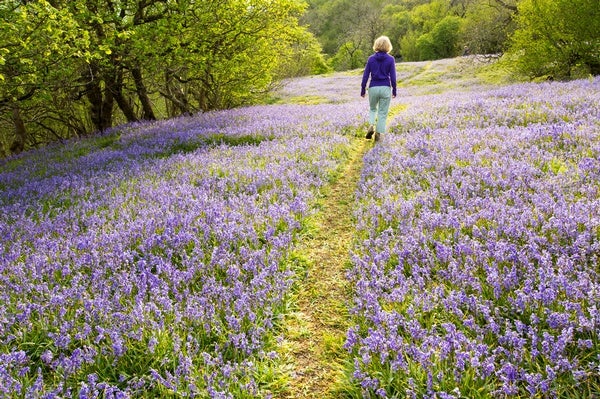 Cultivating Emotion Regulation and Mental Health
Susanne Schweizer is a neuroscientist investigating the development of emotional regulatory processes and their role in mental health across the life span -- Read more on ScientificAmerican.com


Los Angeles CA (SPX) Sep 21, 2019 I have always known what the phrase "Per Aspera Ad Astra" meant, and in my work in the Aerospace arena, I have come to appreciate its significance. And so, any film that would attempt a title as such has to live up to my expectations and Ad Astra the movie does. Actor Brad Pitt and the cast masterfully demonstrate what a near-future voyage to the Moon, Mars and outer solar system mig


Climate change study finds that maple syrup season may come earlier
Once winter nights dip below freezing and the days warm up above freezing sap begins to flow in sugar maples marking the start of the syrup season. With climate change, daily temperatures are on the rise, which affects sap flow and sugar content. By 2100, the maple syrup season in eastern North America may be one month earlier than it was during 1950 and 2017, according to a new study.


Water may be scarce for new power plants in Asia
Climate change and over-tapped waterways could leave developing parts of Asia without enough water to cool power plants in the near future, new research indicates. The study found that existing and planned power plants that burn coal for energy could be vulnerable.


A recently captured view of Saturn's rings shows them glowing brightly on June 20, 2019. Hubble took this stunning shot as part of the Outer Planets Atmospheres Legacy (OPAL) project. (Credit: NASA, ESA, A. Simon (GSFC), M.H. Wong (University of California, Berkeley) and the OPAL Team) Saturn's rings are one of the most striking celestial features in our solar system. The Pioneer and Voyager probes gave us our first close-up look. More recently, NASA's Cassini mission spent more ...


Short Sleeper Syndrome: When You Can Get By on Just a Few Hours of Sleep
A small segment of the population are born with superhuman sleep needs. They're called natural short sleepers, and they wake up refreshed and wide awake on very little sleep. And these individuals share a few other quirks, too. (Credit: Shutterstock) What do Donald Trump, Elon Musk, and Martha Stewart have in common? They're part of the 1 percent. No, not that one percent. Instead, we're referring to the one percent of people who thrive on far less sleep than what is recomm...


World's first gene therapy for glycogen storage disease produces remarkable results
The rare and deadly genetic liver disorder, GSD type Ia, affects children from infancy through adulthood, causing dangerously low blood sugar levels and constant dependence on glucose consumption in the form of cornstarch every few hours for survival. If a cornstarch dose is missed, the disease can lead to seizures and even death. A clinical trial originally set out to simply test the safety and dosage of the gene therapy for three patients with GSD Type Ia. The dramatic improvement in their liv


The brain may actively forget during dream sleep
In a study of mice, researchers show that REM sleep may be a time when the brain actively forgets. Their results suggest that forgetting during sleep may be controlled by neurons found deep inside the brain that were previously known for making an appetite stimulating hormone.


Alzheimer's drug also treats parasitic Chagas disease
The drugs currently used to treat Chagas disease, a neglected tropical disease, have serious side effects and limited use in those with chronic disease. Now, researchers have reported that memantine, a drug currently used to treat Alzheimer's disease, can diminish the number of parasites in mice with Chagas disease, and increase the survival rate of the animals.


Division by subtraction: Extinction of large mammal species likely drove survivors apart
A new study suggests that the extinctions of mammoths, dire wolves and other large mammal species in North America drove surviving species to distance themselves from their neighbors, reducing interactions as predators and prey, territorial competitors or scavengers. The discovery could preview the ecological effects of future extinctions, the researchers say.


Untapped resource, or greenhouse gas threat, found below rifting axis off Okinawa coast
Using an automated method to create a high-resolution map of the seismic velocity below the seafloor, researchers found a large-scale gas reservoir in an area where the Earth's upper layers are being separated. This reservoir, the first of its kind, and the potential for others like it could have implications from natural resource or environmental standpoints depending on whether the trapped gas is methane or carbon dioxide and whether it remains trapped.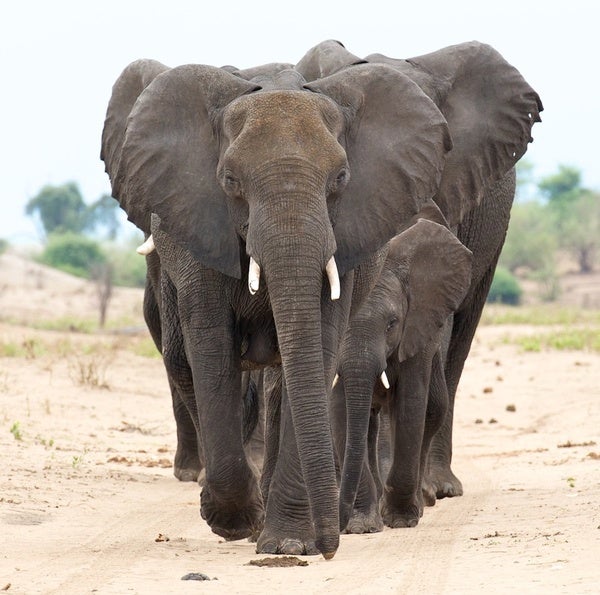 Of Animal Germs and Pachyderms
A novel approach for making Africa's largest transfrontier conservation area a success -- Read more on ScientificAmerican.com


Carbon Dioxide Conversion Challenge could help human explorers live on Mars
Greenbelt MD (SPX) Sep 20, 2019 On Earth, plants convert carbon dioxide (CO2) into carbohydrates and oxygen - food for them and oxygen for us to breathe. There aren't plants on Mars, but there is a lot of CO2. Technology that takes abundant resources, like CO2 found on the Red Planet, and turns them into useful supplies for human explorers could be key to long-term missions on Mars. Phase 2 of NASA's CO2 Conversion Chall


Corrosion resistance of steel bars in concrete when mixed with aerobic microorganisms
Dissolved oxygen in pore solution is often a controlling factor determining the rate of the corrosion process of steel bars in concrete. This study reports on the corrosion resistance and polarization properties of steel bars in a mortar specimen mixed with aerobic microorganisms. The addition of the microorganisms in mortar mixtures led to higher corrosion resistance, which was confirmed by the reduced rate of oxygen permeability, based on cathodic polarization properties.


International space agencies to test-crash spacecraft into asteroid
Paris (Sputnik) Sep 20, 2019 In 2015, the European Space Agency (ESA) and NASA announced the creation of the joint Asteroid Impact and Deflection Assessment (AIDA) project, which is designed to potentially deflect a space rock from impacting the Earth. Scientists are planning to launch and crash NASA's Double Asteroid Redirection Test (DART) spacecraft into an asteroid to test whether the impact is able to deflect its


GomSpace and Leaf Space sign MoU to strengthen ground segment collaboration
Aalborg, Danmark (SPX) Sep 20, 2019 Space, provider of ground station services, and GomSpace, manufacturer of nanosatellite solutions and operations services, will ensure that their respective solutions are fully integrated with each other. The MoU includes: + Leaf Space has integrated GomSpace transceivers in its Leaf Line Ground Segment service, which are now available to Leaf Space and GomSpace customers without int


A bathroom scale could monitor millions with heart failure
Millions of heart failure patients are readmitted to hospitals every few months to adjust medications. It sends medical costs sky-high and patients suffer unnecessarily. A new bathroom scale could give clinicians the data they need to cut hospitalizations and treat patients remotely before they suffer too much.


New method for the measurement of nano-structured light fields
Physicists and chemists have jointly succeeded in developing a so-called nano-tomographic technique which is able to detect the typically invisible properties of nano-structured fields in the focus of a lens. Such a method may help to establish nano-structured light landscapes as a tool for material machining, optical tweezers, or high-resolution imaging.


Why is the brain disturbed by harsh sounds?
Neuroscientists have analyzed how people react when they listen to a range of different sounds, the aim being to establish the extent to which repetitive sound frequencies are considered unpleasant. Their results showed that the conventional sound-processing circuit is activated but that the cortical and sub-cortical areas involved in the processing of salience and aversion are also solicited. This explains why the brain goes into a state of alert on hearing this type of sound.


Engineers create ways to keep stone waste out of landfills
Using polymers and natural stone slurry waste, researchers are manufacturing environmentally friendly stone composites. These new composites are made of previously discarded materials left behind during the cutting of natural structural or ornamental blocks for buildings, construction supplies or monuments. While reusing the waste material of natural stone production is common in cement, tile and concrete, adding the stone slurry to polymers is a new and innovative idea, explains an engineering


Putin briefed on results of probe into hole in Soyuz MS-09
Moscow (Sputnik) Sep 20, 2019 Russian President Vladimir Putin has been briefed on the results of a probe into the mysterious hole in the hull of Soyuz MS-09 spaceship, a source in the space industry told Sputnik. "The president has been briefed on the results of the investigation," the source said. Dmitry Rogozin, the head of the state space agency Roscosmos, said Wednesday that the probe found out how the hole


Researchers find way to kill pathogen resistant to antibiotics
Researchers have demonstrated a new strategy in fighting antibiotics resistance: the use of artificial haem proteins as a Trojan horse to selectively deliver antimicrobials to target bacteria, enabling their specific and effective sterilization. The technique killed 99.9% of Pseudomonas aeruginosa, a potentially deadly, antibiotic-resistant bacterium present in hospitals. The strategy should also work for other dangerous bacteria.


Perception of musical pitch varies across cultures
Unlike US residents, people in a remote area of the Bolivian rain forest usually do not perceive the similarities between two versions of the same note played at different registers, an octave apart. This discovery may help scientists tease out elements of perception that cannot be seen when examining only a single, homogenous group.