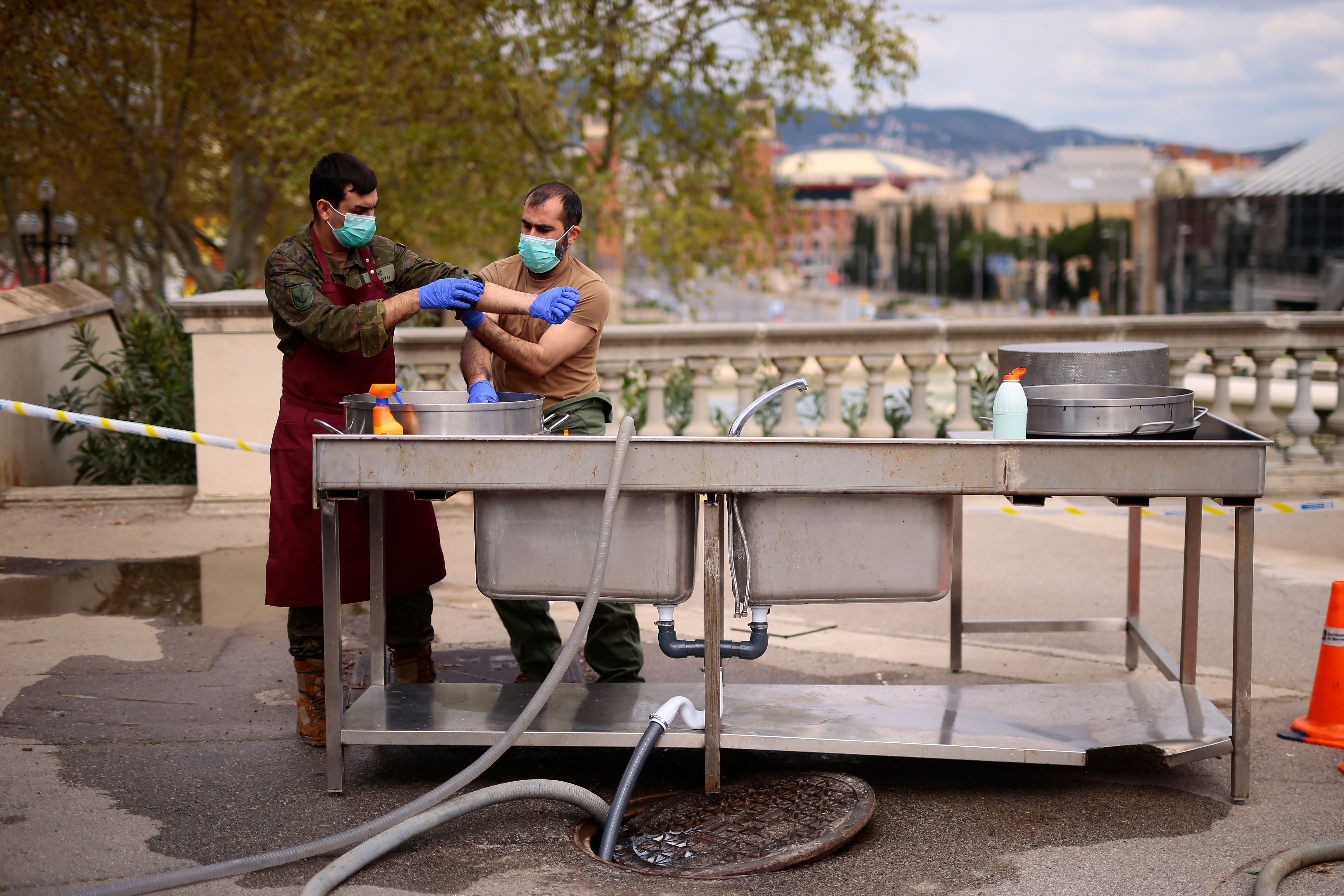 Human health is obviously crucial, but epidemiological models should not ignore economic and ethical considerations -- Read more on ScientificAmerican.com


In Earth's largest extinction, land animal die-offs began long before marine extinction
Because of poor dates for land fossils laid down before and after the mass extinction at the end of the Permian, paleontologists assumed that the terrestrial extinctions from Gondwana occurred at the same time as the better-documented marine extinctions. But a new study provides more precise dates for South African fossils and points to a long, perhaps 400,000-year period of extinction on land before the rapid marine extinction 252 million years ago.


Biophysics: Lifting the lid on beta-barrels
The interaction between biotin and streptavidin is a well-established experimental tool in bionanotechnology. Physicists have now shown that the mechanical stability of the complex is dependent on the precise geometry of the interface.


Data on worldwide respect for academic freedom
Academic freedom is fundamental to scientific progress, pursuit of truth, quality higher education and international collaboration. Universities and states have signed statements of their commitment to safeguard academic freedom, yet in practice, they do not always implement them. How severe are infringements of academic freedom? Are these infringements getting better or worse? Scientists have investigated these questions and have now published a global academic freedom index.


Forgotten tale of phage therapy history revealed
In the current situation when the fear of virus infections in the public is common, it is good to remember that some viruses can be extremely beneficial for humankind, even save lives. Such viruses, phages, infect bacteria. Recent research shed some light on the phage therapy history. It revealed that Brazil was a strong user and developer of phage therapy in 1920-40's.


Scientists create model to measure how cells sense their surroundings
Our body's ability to detect disease, foreign material, and the location of food sources and toxins is all determined by a cocktail of chemicals that surround our cells, as well as our cells' ability to 'read' these chemicals. Cells are highly sensitive. In fact, our immune system can be triggered by the presence of just one foreign molecule or ion. Yet researchers don't know how cells achieve this level of sensitivity.


Local community involvement crucial to restoring tropical peatlands
New research has found that local community involvement is crucial to restoring Indonesia's peatlands -- unspoilt peatlands act as a carbon sink and play an important role in reducing global carbon emissions. They are also a crucial habitat for birds and animals, including endangered species such as orang-utans and tigers.


Light funnel apparatus created
Physicists have developed a light funnel apparatus. It could serve as a new platform for hypersensitive optical detectors.


Designing lightweight glass for efficient cars, wind turbines
A new machine-learning algorithm for exploring lightweight, very stiff glass compositions can help design next-gen materials for more efficient vehicles and wind turbines. Glasses can reinforce polymers to generate composite materials that provide similar strengths as metals but with less weight.


A new battery chemistry promises safer high-voltage lithium-ion batteries
For the first time, researchers who explore the physical and chemical properties of electrical energy storage have found a new way to improve lithium-ion batteries. They successfully increased not only the voltage delivery of a lithium-ion battery but also its ability to suppress dangerous conditions that affect the current range of batteries. This improved lithium-ion battery could make longer journeys in electric vehicles possible and lead to the creation of a new generation of home energy sto


Neanderthals ate mussels, fish, and seals too
Over 80,000 years ago, Neanderthals fed themselves on mussels, fish and other marine life. The first evidence has been found by an international team in the cave of Figueira Brava in Portugal. The excavated layers date from 86,000 to 106,000 years ago, the period when Neanderthals settled in Europe. Sourcing food from the sea at that time had only been attributed to anatomically modern humans in Africa.


ALMA resolves gas impacted by young jets from supermassive black hole
Astronomers obtained the first resolved image of disturbed gaseous clouds in a galaxy 11 billion light-years away by using the Atacama Large Millimeter/submillimeter Array (ALMA). The team found that the disruption is caused by young powerful jets ejected from a supermassive black hole residing at the center of the host galaxy. This result will cast light on the mystery of the evolutionary process of galaxies in the early Universe.


Longer lives not dependent on increased energy use
Growing consumption of energy and fossil fuels over four decades did not play a significant role in increasing life expectancy across 70 countries. New research has quantified the importance of different development factors to improvements in physical health on an international scale.


Why does your cotton towel get stiff after natural drying?
The remaining 'bound water' on cotton surfaces cross-link single fibers of cotton, causing hardening after natural drying, according to a new study. This provides new insight into unique water behaviors on material surfaces and helps us develop better cleaning technologies.


Legal marijuana products too strong for pain relief
More than 90% of the legal marijuana products offered in medical dispensaries are much stronger than what clinical studies have shown that doctors recommend for chronic pain relief, according to a new study.


What can be learned from the microbes on a turtle's shell?
Researchers have found that a unique type of algae, usually only seen on the shells of turtles, affects the surrounding microbial communities. It is hoped that these findings can be applied to support the conservation of turtles. Previous research has shown that a diverse microbiome can protect animals against infections.


How to boost immune response to vaccines in older people
Identifying interventions that improve vaccine efficacy in older persons is vital to deliver healthy aging for an aging population. Immunologists have identified a route for counteracting the age-related loss of two key immune cell types by using genital wart cream to boost immune response to vaccination in aged mice. After this validation in mice, the findings offer an attractive intervention to tailor the make-up of vaccines for older people.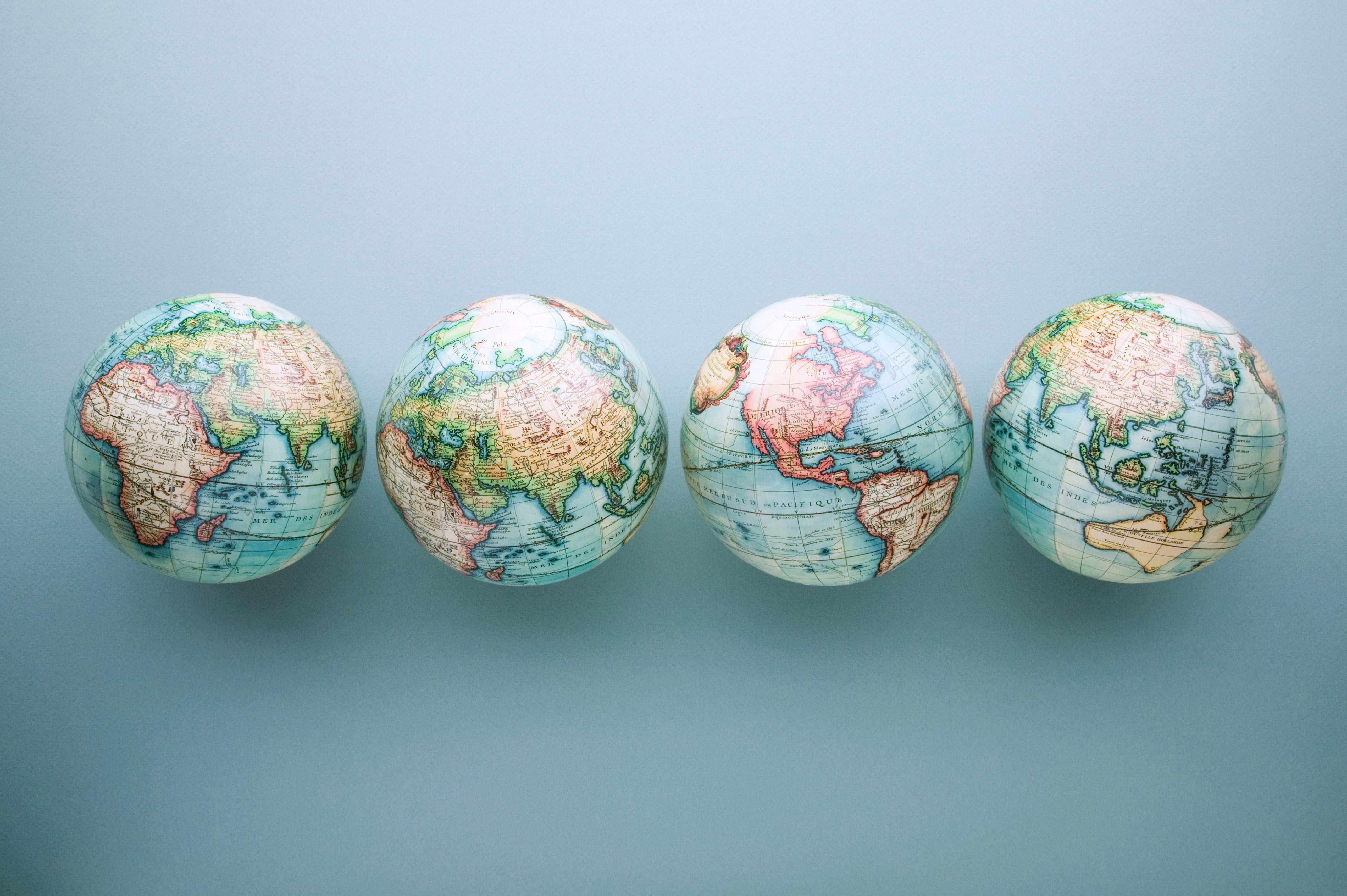 Flat Earthers: What They Believe and Why
Michael Marshall, project director of the Good Thinking Society in the U.K., talks about flat earth belief and its relationship to conspiracy theories and other antiscience activities. -- Read more on ScientificAmerican.com


Scientists identify microbe that could help degrade polyurethane-based plastics
One of the most widely used oil-based plastics, polyurethane, is particularly hard to recycle or destroy safely. It also releases toxic chemicals into landfills. However, some microorganisms are capable of metabolizing these compounds and degrading the plastic waste in the process. Scientists have identified one such bacterium that could be used to help break down polyurethane-based plastics for future bio-recycling.


Guppies help their brothers when it comes to the opposite sex
Researchers found that male Trinidadian guppies observe a form of nepotism when it comes to pursuing the opposite sex. These tiny tropical fish often help their brothers in the mating process by darting in front of other males to block access to a female.


Cellular train track deformities shed light on neurological disease
A new technique allows researchers to test how the deformation of tiny train track-like cell proteins affects their function. The findings could help clarify the roles of deformed 'microtubules' in traumatic brain injuries and in neurological diseases like Parkinson's.


Copper boosts pig growth, and now we know why
Pigs have better feed conversion rates with copper in their diets, but until now, scientists didn't fully understand why. Existing research from the University of Illinois shows copper doesn't change fat and energy absorption from the diet. Instead, according to new research, the element seems to enhance pigs' ability to utilize fat after absorption, resulting in increased energy utilization of the entire diet.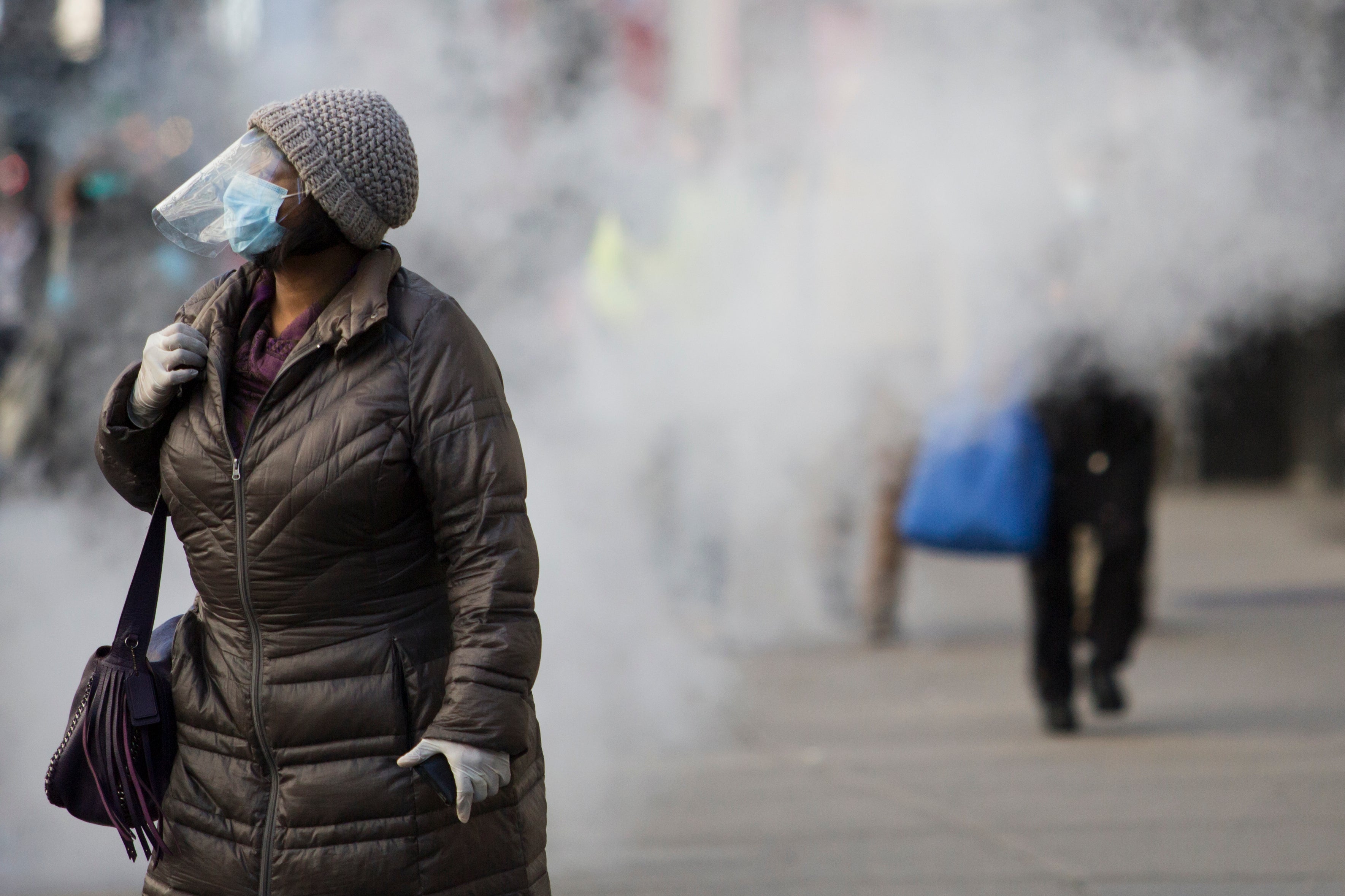 Help Researchers Track COVID-19
By entering your health status, even if you're feeling fine, at COVIDNearYou.org, you can help researchers develop a nationwide look at where hotspots of coronavirus are occurring. -- Read more on ScientificAmerican.com


Mechanisms to prevent Crohn's disease unveiled
In a series of four studies published today, inflammatory bowel disease (IBD) researchers describe the identification of predictive tools and a new understanding of environmental factors that trigger IBD.


In politics and pandemics, trolls use fear, anger to drive clicks
A new CU Boulder study shows that Facebook ads developed and shared by Russian trolls around the 2016 election were clicked on nine times more than typical social media ads. The authors say the trolls are likely at it again, as the 2020 election approaches and the COVID-19 pandemic wears on.


Worldwide scientific collaboration unveils genetic architecture of gray matter
For the first time, more 360 scientists from 184 different institutions have contributed to a global effort to find more than 200 regions of the genome and more than 300 specific genetic variations that affect the structure of the cerebral cortex and likely play important roles in psychiatric and neurological conditions.


Coral tells own tale about El Niño's past
Scientists use data from ancient coral to build a record of temperatures in the tropical Pacific Ocean over the last millennium. The data question previous links between volcanic eruptions and El Niño events.


Under extreme heat and drought, trees hardly benefit from an increased CO2 level
The increase in the CO2 concentration of the atmosphere does not compensate the negative effect of greenhouse gas-induced climate change on trees: The more extreme drought and heat become, the less do trees profit from the increased supply with carbon dioxide in terms of carbon metabolism and water use efficiency. This finding was obtained by researchers of Karlsruhe Institute of Technology (KIT) when studying Aleppo pines. Their study is reported in New Phytologist (DOI: 10.1111/nph.16471).


As the ocean warms, marine species relocate toward the poles
Since pre-industrial times, the world's oceans have warmed by an average of one degree Celsius (1°C). Now researchers report that those rising temperatures have led to widespread changes in the population sizes of marine species. The researchers found a general pattern of species having increasing numbers on their poleward sides and losses toward the equator.


How stable is deep ocean circulation in warmer climate?
If circulation of deep waters in the Atlantic stops or slows due to climate change, it could cause cooling in northern North America and Europe - a scenario that has occurred during past cold glacial periods. Now, a new study suggests that short-term disruptions of deep ocean circulation occurred during warm interglacial periods in the last 450,000 years, and may happen again.


Ultrasound solves an important clinical problem in diagnosing arrhythmia
Researchers have used an ultrasound technique they pioneered a decade ago -- electromechanical wave imaging (EWI) -- to accurately localize atrial and ventricular cardiac arrhythmias in adult patients in a double-blinded clinical study. They evaluated the accuracy of EWI for localization of various arrhythmias in all four chambers of the heart prior to catheter ablation: the results showed that EWI correctly predicted 96% of arrhythmia locations as compared with 71% for 12-lead ECGs.


Pharma's potential impact on water quality
When people take medications, these drugs and their metabolites can be excreted and make their way to wastewater treatment plants. From there, the compounds can end up in waterways. Wastewater from pharmaceutical companies could start off with even larger amounts of these substances. Researchers report that a single pharmaceutical manufacturing facility could be influencing the water quality of one of Europe's most important rivers.


Despite failures, chemo still promising against dangerous childhood brain cancer, DIPG
The pediatric brain cancer known as diffuse intrinsic pontine glioma (DIPG) is almost uniformly fatal. In part, this is due to where and how it grows, forming as a diffuse net of cells in a part of the brainstem called the pons, which controls essential functions like breathing and swallowing. Another factor that makes DIPG especially dangerous is a lack of treatments - currently, there are no targeted therapies or immunotherapies proven effective to treat the condition, and the many chemotherap


Burying or burning garbage boosts airborne bacteria, antibiotic resistance genes
Municipal solid waste is trash -- such as plastic, food scraps and lawn clippings -- that goes into garbage bins and doesn't get recycled. Most of this waste is buried in landfills or is incinerated. Now, researchers have shown that when disposed of in this way, municipal solid waste can be an important source of antibiotic-resistance genes in the air.


Computational human cell reveals new insight on genetic information processing
Researchers have developed the first computational model of a human cell and simulated its behavior for 15 minutes -- the longest time achieved for a biological system of this complexity. In a new study, simulations reveal the effects of spatial organization within cells on some of the genetic processes that control the regulation and development of human traits and some human diseases.


Weedy rice is unintended legacy of Green Revolution
Weedy rice is a feral form of rice that infests paddies worldwide and aggressively outcompetes cultivated varieties. A new study led by biologists at Washington University in St. Louis shows that weed populations have evolved multiple times from cultivated rice, and a strikingly high proportion of contemporary Asian weed strains can be traced to a few Green Revolution cultivars that were widely grown in the late 20th century.


Paired with super telescopes, model Earths guide hunt for life
Astronomers have created five models representing key points from our planet's evolution, like chemical snapshots through Earth's own geologic epochs. The models will be spectral templates for astronomers to use in the approaching new era of powerful telescopes, and in the hunt for Earth-like planets in distant solar systems.


Solving a 50-year-old puzzle in signal processing
The same engineers, who announced the solution to a 50-year-old puzzle in signal processing last fall, have followed up with more research results. The engineers say their new algorithm is more useful and just as fast as the one previously used.


The genetic quest to understand COVID-19
The novel coronavirus SARS-CoV-2 that causes COVID-19 is now likely to become the fifth endemic coronavirus in humans. Scientists are working to decipher its genome to help us stop other coronaviruses entering the human population.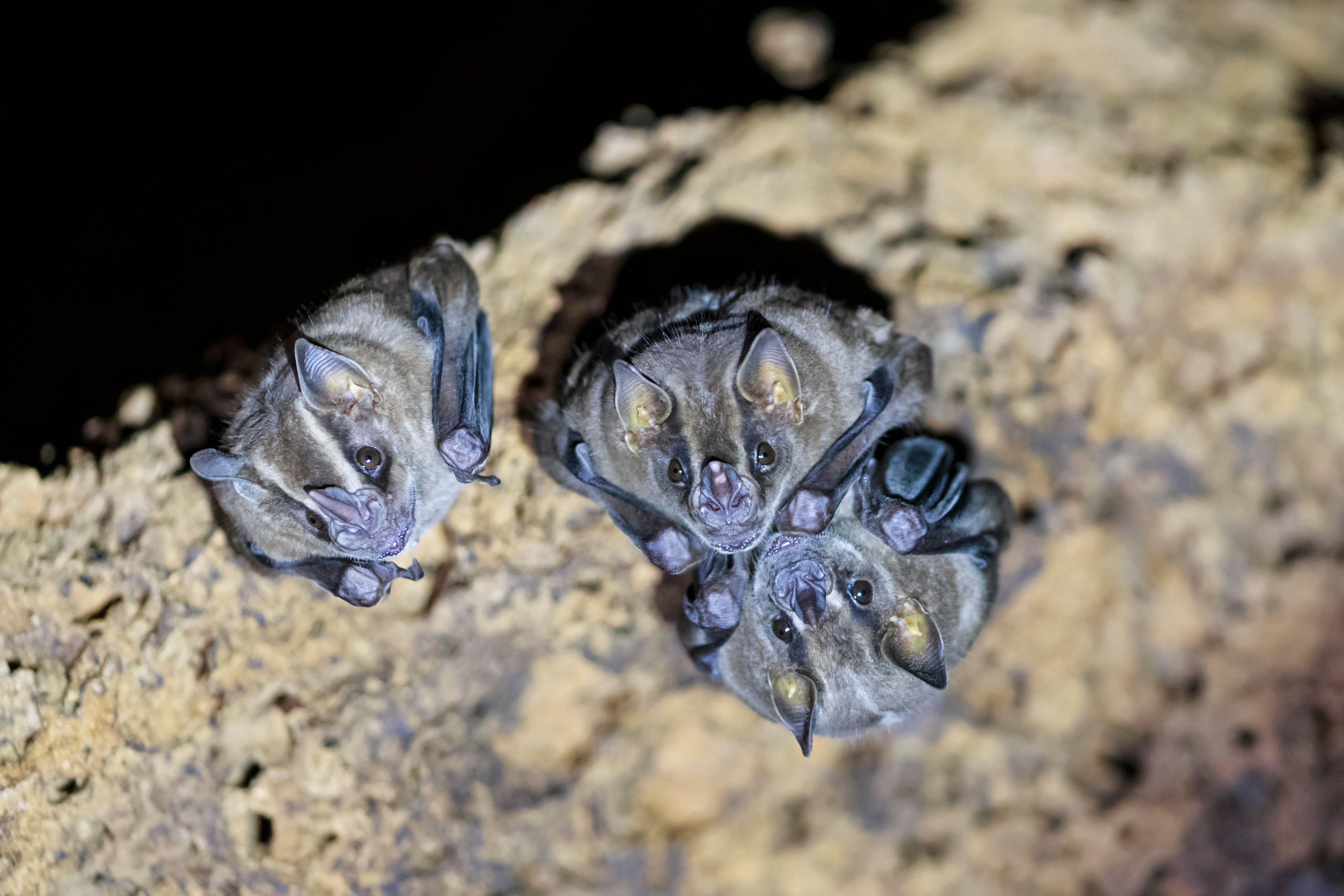 Sick Vampire Bats Restrict Grooming to Close Family
When vampire bats feel sick they'll still engage in prosocial acts like sharing food with non-relatives, but they cut back on grooming anyone other than their closest kin. -- Read more on ScientificAmerican.com


Brain mapping study suggests motor regions for the hand also connect to the entire body
Investigators report that they have used microelectrode arrays implanted in human brains to map out motor functions down to the level of the single nerve cell. The study revealed that an area believed to control only one body part actually operates across a wide range of motor functions. It also demonstrated how different neurons coordinate with each other.


Missing link in coronavirus jump from bats to humans could be pangolins, not snakes
As scientists scramble to learn more about the SARS-CoV-2 coronavirus, two recent studies of the virus' genome reached controversial conclusions: namely, that snakes are intermediate hosts of the new virus, and that a key coronavirus protein shares 'uncanny similarities' with an HIV-1 protein. Now, a study refutes both ideas and suggests that scaly, anteater-like animals called pangolins are the missing link for SARS-CoV-2 transmission between bats and humans.


'Whiskey webs' are the new 'coffee ring effect'
Spilled coffee forms a ring as the liquid evaporates, depositing solids along the edge of the puddle. This 'coffee ring effect' has fascinated scientists for decades, but now a team says they have uncovered the mechanism behind an even more striking, web-like pattern that forms when drops of American whiskey dry up. The results suggest that these distinctive 'whiskey webs' could someday be used to identify counterfeit spirits.


Artificial intelligence identifies optimal material formula
Nanostructured layers boast countless potential properties -- but how can the most suitable one be identified without any long-term experiments? A team has ventured a shortcut: using a machine learning algorithm, the researchers were able to reliably predict the properties of such a layer.